Podcast: Play in new window | Download | Embed
Subscribe: Google Podcasts | Spotify | Stitcher | Email | TuneIn | Deezer | RSS | More
So, you are thinking of changing your career for one of those online 6-figure salary jobs.
However, you are not sure how to get started.
As there continues to be so much uncertainty in the world many people like you are seriously considering their options.
In fact, the 'American Dream' of having a lovely 3-4 bedroom home with a white picket fence and 2.5 children is almost non-existent.
Everyone is scrambling to find their version of what can be called a new normal even if that means finding 6-figure salary jobs.
The only challenge is that the one thing that is constant is change. Therefore having a normal life seems totally unrealistic.
Is it possible to plan for you and your family's future in spite of the constant disruption?
Can you have a job that provides sufficient income for your basic needs as well as help you to save for retirement?
In this post, you will learn about the top jobs that will enable you to earn a 6-figure income even in a climate of uncertainty.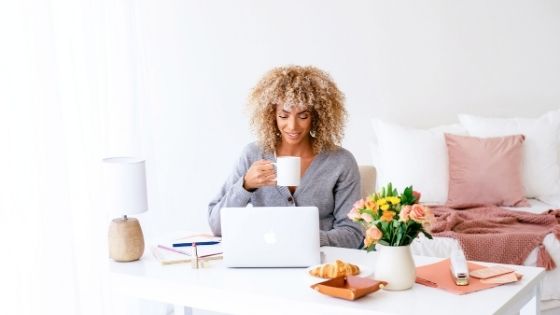 What is a Six-figure Salary Job?
Depending on your background you may think that answering this question may be unnecessary.
However, you need to trust me, there are some people who will need help understanding what is a 6-figure job.
For the purposes of this post, the currency of 6-figure salary jobs will be in US dollars since the majority of my audience are North American.
A six-figure job is define by the total income earned over a 12-month period that ranges between $100,000 and $999,999.
This works out at roughly $8,333.33 per month for someone who makes $100k per year before taxes.
To put this into perspective the average salary in the US is $49,764 per annum.
If this is broken down monthly it will work out as $4,147.00 before taxes and deductions.
Bearing in mind that the single biggest expense for any household every month is housing so do take that into consideration.
Why is Having a 6-Figure Job Important?
The next obvious question is why is everyone wanting to have 6-figure jobs.
Well, that need arises based on the cost of living index for your town, city, state or country.
For example, when looking for a place to live many people take a few things into consideration.
Cost of accommodation
Proximity to facilities
Is it near to family or friends
Distance from work
Maintenance
Utilities
Transportation
Do you remember what it was like before you moved to the place where you are living now?
What were the factors that you considered before making that important decision?
If you are living alone then the decision making process is a lot easier compared to a situation with kids and a spouse.
Having a 6-figure job means that you have a bigger budget and therefore you are presented with a bigger list of options.
According to Expatistan, the cost of living in the US for a family of 4 is $4,599 per month while a single person can expect to pay $2,625.00 per month.
What Can You Afford With 6-Figure Salary Jobs?
Let's spend some time getting practical and look at what you will be able to afford when you have a 6-figure salary job.
To make this a fair assessment I will include a fair comparison of places to rent in different areas around the world.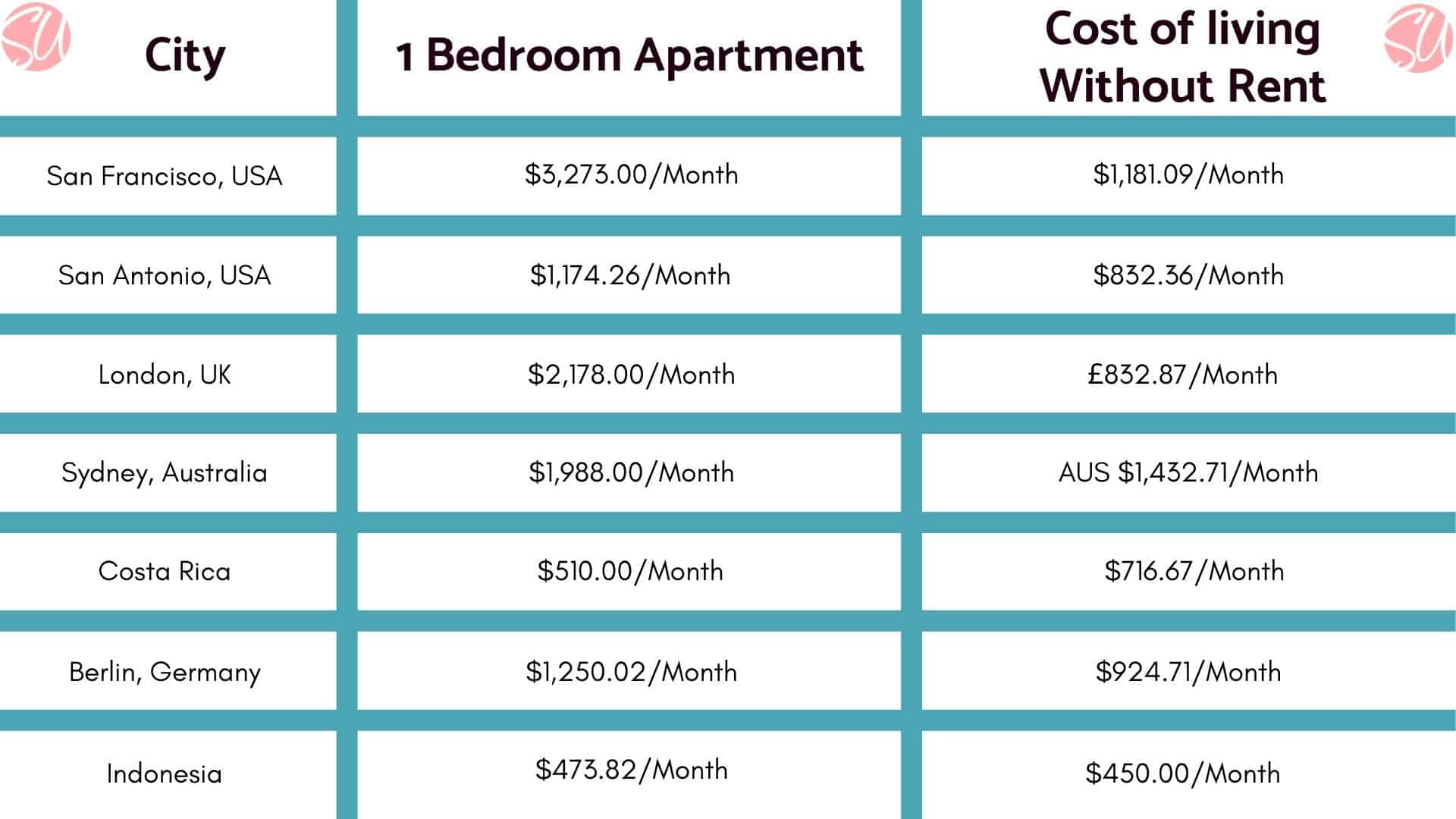 As you can see the stuff that you can afford will vary from country to country.
The key secret is to save as much as you can so that you can have some leftover for emergencies, retirement, savings or just a rainy day.
Now that you know more about your spending power when you are earning a 6-figure income.
Let's look at the kind of jobs that will get you there.
8 Six-Figure Salary Jobs
The traditional route to a 6-figure income would normally involve having to earn a degree followed by a masters degree to get you into a managerial position.
However, times have changed so much that the online world is allowing many people to earn a living from home.
Here is a list of 8 jobs where you can earn 6-figures from home or anywhere for that matter.
Graphic Designer
Social Media Manager
Digital Business Manager
Business/Life Coach
Software Engineer
Blogger
Website Designer/Developer
Copywriter
Let's spend some time looking at each one in turn to see what each role involves.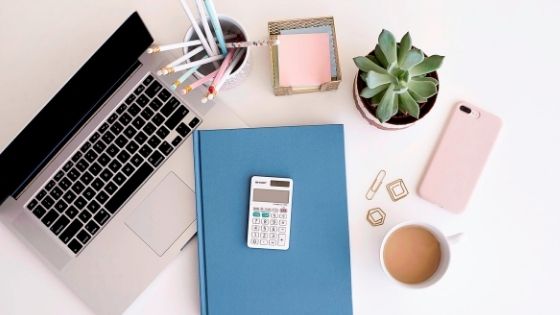 1. Graphic Designer
If you are one of my regular readers you know that I wish that I could be a Graphic Designer to make things look pretty.
I must say that this role is very admirable because a Graphic Designer can take something from looking average to making it look amazing.
They create stuff like logos, social media images, printables, branding collateral and lots of other things.
A Graphic Designer has the potential to make 6-figures a year because they will have 6-8 monthly retainer clients.
The average monthly retainer package will be $1,500 per month per client.
Doing the math, $1,500 x 6 = $9,000 per month.
2. Social Media Manager
One of the coolest roles in the business world right now is a social media manager.
This person is responsible for creating and scheduling social media content for small business owners.
Sometimes it will involve creating an overall social media strategy across 3-5 social media platforms.
Another responsibility is setting up a 90-day social media calendar so that the business will be able to map out tons of content in advance.
Depending on the responsibility a social media manager can charge between $800 and $3,500 a month for social media management.
This means that they can work with 3-7 clients at any one time.
3. Digital Business Manager
When it comes to organising any business to run efficiently a small business owner will benefit from hiring a digital business manager (DBM) or online business manager (OBM).
This person is responsible for project management, people management and systems management for a business.
What they do for a business involves managing a lot of moving parts so it will not surprise you that their monthly retainer packages are a lot higher.
If you want to learn more about what they do in detail check out my comprehensive post about the online business manager here.
A digital business manager can have anywhere from 2-4 clients that they manage each month and they charge from $2,500 per month for retainer packages.
4. Business or Life Coach
In the last 5-7 years there has been such an explosion on the market of coaches in nearly every field.
Anyone needing a coach to help them achieve a specific life or business goal will not have a problem finding one.
There seem to be so many available that it will be easy to pick and choose from a broad list.
The minimum coaching package that I have found is $5,000 for a set period of 3-6 months.
Each coach has the potential to take on 3-7 clients at any time.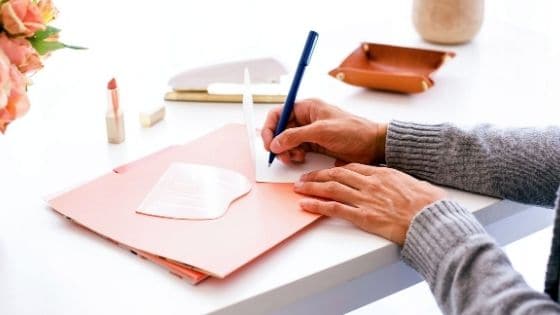 5. Software Engineer
While many software engineers have graduated from college with a degree there are many that are either self taught or they did online education.
In case you did not know software engineers are high in demand for many digital businesses because the online world needs software to keep running.
Companies like Amazon, Slack, Google, Grammarly, Facebook and Zoom all need software engineers to help them keep their business profitable.
These software engineers basically develop bespoke software that is custom built for that company's needs.
For example, the Facebook platform is a very comprehensive piece of software that continues to evolve.
Software engineers charge clients a minimum of $100,000 a year or $10,000 to develop software for their company.
6. Blogger
If you are new to the blogging world then you may not be aware who a blogger is and what they do.
A blogger is someone who would write and publish posts or articles regularly to attract and grow an audience in their niche.
They would create a blog where you will find a collection of their posts on a specific set of topics.
Bloggers can generate an income using a combination of 5 different monetization methods.
These include;
Ad networks
Sponsored posts
Affiliate marketing
Services
Online courses
If you need to get a much better understanding about how bloggers make money you can take a look at these blog income reports here.
7. Website Developer/Designer
Every successful digital business needs to have an online presence which is normally in the form of a website.
Overtime as a business grows their website becomes bigger and more complex which means they need to hire a designer and/or developer to help.
A designer helps to make a website pretty and functional while a developer helps with coding the backend.
Integrating complex software with the frontend of your website is where a developer really comes in handy.
The minimum price for a professional website design is $5,000 for a single client and web designers can have 2-3 clients at any given time.
8. Copywriter
The secret to getting visitors to convert on your website is by having words that convert.
So, the text or words on each page of your website is called copy.
Copywriters have the special task of writing copy that converts visitors to customers.
Unfortunately, their fees are not cheap as you can expect to pay a minimum of $5,000 for them to write a sales page.
They will tend to work with 4-5 clients every month and can easily generate $20,000 a month in revenue.
How to Find These 6-Figure Jobs?
Here are 7 steps to help you find those elusive 6-figure salary jobs in the next 30-days or less.
Create an attractive portfolio that outlines your skills and past experience.
Reach out to 2-3 potential clients or friends in your circle of trust and offer to do something for free in exchange for a testimonial. Here are a few examples.

Offer to create a freebie like a cheat sheet or checklist
Write a 500-word blog post on a topic in their niche
Create a detailed project board in Asana
Develop a useful board in Trello
Design 3 social media templates in Canva

Add those testimonials to your portfolio and make your portfolio as pretty as possible. You can get a graphic designer to make it look good and in exchange, you can give them a testimonial.
Upload your portfolio inside your Google drive and use a URL link shortener like Bitly or Rebrandly to make the link attractive.
Head over to the Facebook Groups where your potential clients are hanging and spend 20 minutes a day engaging with them.
Whenever a potential client is looking for someone with your skillset let them know how you can help and leave a link to your portfolio. See the diagram below that this stuff works.
Use software like Dubsado, Honeybook or 17 Hats to generate proposals for your potential clients.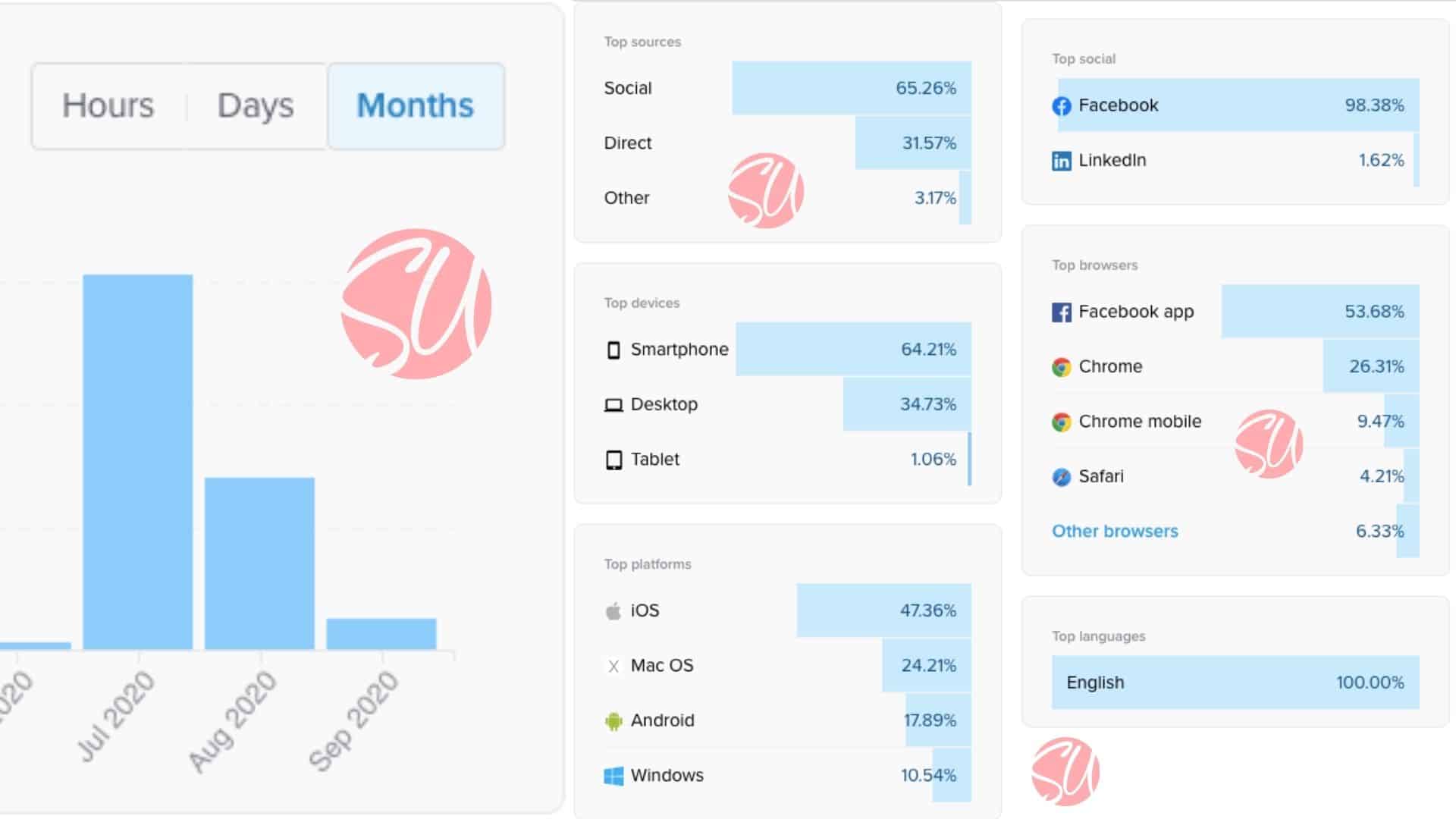 As you can see I am giving tips and tricks of stuff that I have actually done to find potential big-ticket clients in Facebook groups.
Within 30 days of doing this you should pick up at least one client to start working with them.
It will take you 2-4 months to get up to you ideal rates but keep going and deliver value to your clients.
Remember to get testimonials from clients when you finish up with them.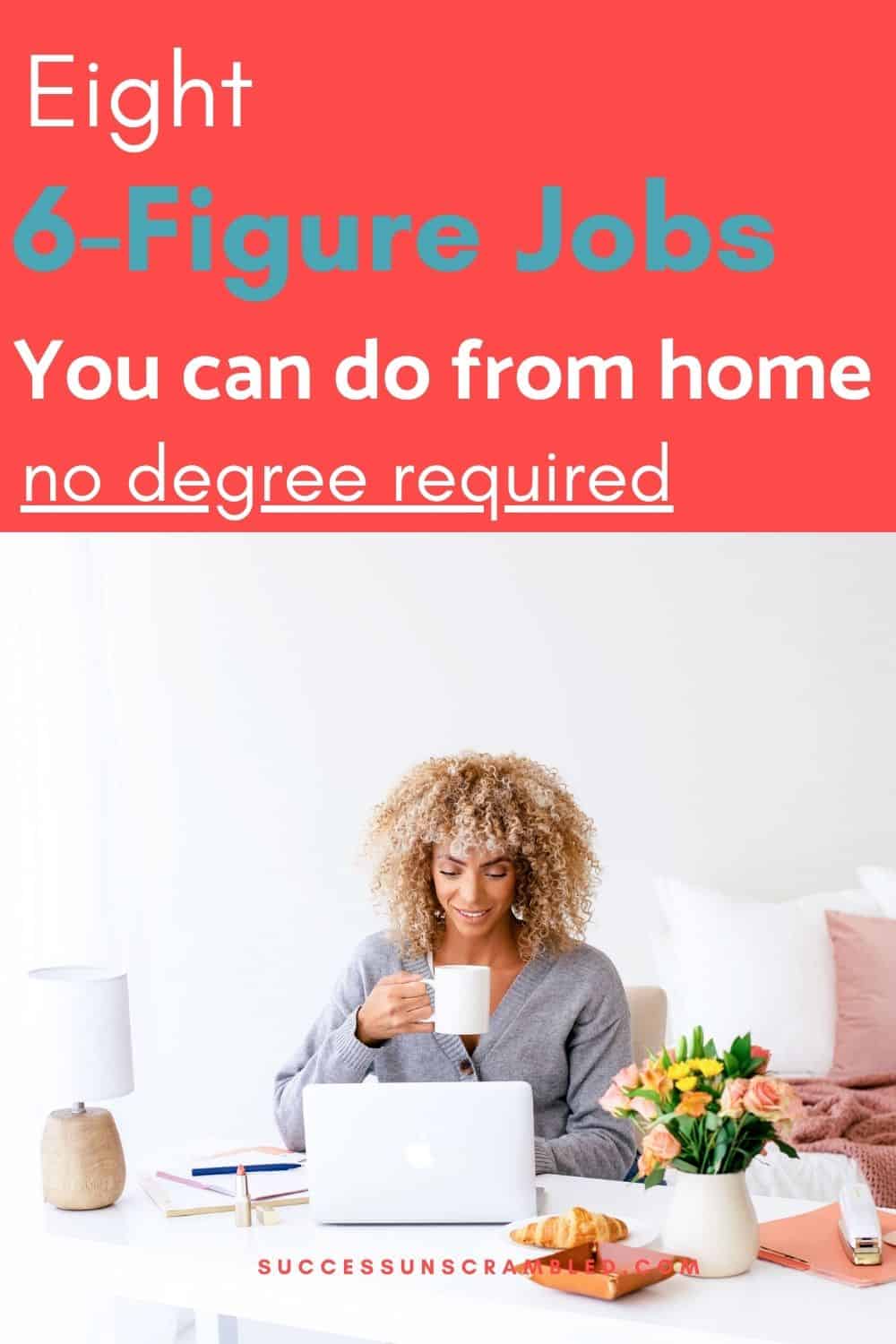 Summary
Now that you have a better idea of the type of roles that has the potential to generate a 6-figure income every year it is your decision what to do next.
Having a 6-figure salary job does not guarantee you to never have problems but you will at least have the finances to pay your bills.
You may look at all these roles and think that none of them are suitable for you and your career path.
It is possible that you had a few aha moments while reading or listening to this information.
If you are 50 or over you are probably thinking that it is too late for you to consider changing to a new career.
This is where you can be mistaken, check out this story of an 81-year-old woman who learned to code. If she can do it so can you.
I can assure you it is never too late to pivot and start something new so that you can find fulfilment.
Over to you, what has been your experience with starting and finding 6-figure jobs? Let me know in the comments.
Announcements
Remember to subscribe to the Success Unscrambled Podcast where you will be the first to hear what's happening in the entrepreneurial and digital marketing world.
Your positive review of this podcast is vital to keeping it alive and running for the next 12 – 24 months so please leave a positive review for us on iTunes, Spotify or any of your favourite podcast players.
If you are just at the start of your journey where you are wondering what is possible for you in the future then take a look at these 7 books for entrepreneurs.
Are you looking for more ideas to start a business from home? Check out these 25 business ideas you can start on a weekend.
Need to get more eyeballs on your business content? Grab these beginner Pinterest marketing tips here.
My focus continues to be helping creative female entrepreneurs to skyrocket their results by giving them simple and fun marketing solutions.
So that they can get back to their zone of genius and spend quality time with their loved ones.
6 Figure Jobs Related Topics
The Most Popular Six-Figure Salary Jobs This Year