Podcast: Play in new window | Download (Duration: 44:00 — 60.9MB) | Embed
Subscribe: Google Podcasts | Spotify | Amazon Music | Stitcher | Email | TuneIn | Deezer | RSS | More
Are you looking for a way to monetise your blog?  There are many different reasons why people start a blog.
Some are doing it as a means of building a community of like-minded, passionate people focused on a specific topic.
Others do it to display their collection of model toys like trains, dolls, planes and even Disney characters.
There are a number of startups or small companies who blog as a way to communicate with their audience.
The truth is that maintaining a blog for the long-term costs money and sooner or later the owner would need to find a way to generate an income to keep the blog alive.
In this post, we will look at some clever ways that you can use to make your blog profitable depending on your audience and traffic.
Also, how to monetise your blog from day one.
Disclosure: Please note that this post may contain affiliate links which means that if you buy one of my recommended products I get paid a commission for sharing the link.  I only recommend products that I have tried myself and have experienced success.
37 Secrets To Monetise Your Blog With And Without Ads
When you develop and design a blog of your own with the purpose to earn money from your blog, it may not be an easy task.
Do you know if your blog is in one of the most profitable niches?
It is important to realise that generating income from your blog quickly really depends on your niche.
Here is a list of 37 secrets that will help you monetise your blog efficiently. Some methods help you use ads while others are without ads.
The most important benefit for many of these ideas that they offer a stream of passive income from your blog.
The ultimate dream, of course, is that you can start making money blogging. It is important to have a large number of visitors per day to your blog.
1. Text Link Ads
Text Link Ads is an advertising platform that helps you place text-based ads within your blog posts.
It is indeed a profitable way to make money with your blog for beginners and the readers will find articles on a similar topic to read.  There is some information about it here.
2. Advertising Widgets
As a blogger, you can offer advertising space on your website directly to interested parties.
This method is used by a number of people who are now using widgets on their sites to make money. These widgets can be placed on your website easily using the Ad Inserter plugin.
3. RSS Adverts
In case your website has RSS feeds you can simply start putting ads on it. Place it on your own or sell sponsored banners/messages directly on the feed.
You would really need to have a lot of visitors coming to your site in order to see a good return on your investment. You can see a very good example of that here.
4. Affiliate Marketing
I went into some detail about affiliate marketing in two of my previous blog posts. In the first one, I wrote about high paying affiliate programs.
The second one was more focused on recurring commission affiliate programs which you can read about.
If you implement this method correctly using affiliate links, it is the best way to monetize your blog. You get a commission on each sale that results through your recommendation.
5. Product Reviews
A great way to generate an income is by reviewing a product which a brand may have given you for free.
You can write an honest product review in detail and publish them on your website which is a good option for those who have websites that are related to products.
Two companies that can assist you in achieving this goal are Tomoson and Izea.
6. 3rd Party Advertising Space
Instead of you selling the advertising space on your website directly you can let a 3rd party handle your advertising inventory.
This method helps you to monetise your blog easily. Space is sold on your site to the advertiser to display their banners.
To get started you can sign up with Smarty Ads here. You can charge the advertisers as you wish for space you allow them on your website.
7. Audio Advertising
If you have some audio inventory like a podcast or other form of audio content one of the best ways to really make money blogging is via audio ads.
Audio advertising method is about audio advertisements and audio adverts are played when somebody listens to your content.
You can sign up as a publisher with Adforce here.
8. Pop-ups/Lightboxes
Pop-ups can be classed as annoying depending on its purpose. Many people install pop blockers to block the pop-ups.
However, if they are used the right way on your website they can help you bring in subscribers to your email list.
The method may not sell your product directly, but they can be used indirectly to promote your website and its aspects as well as monetise your blog indirectly.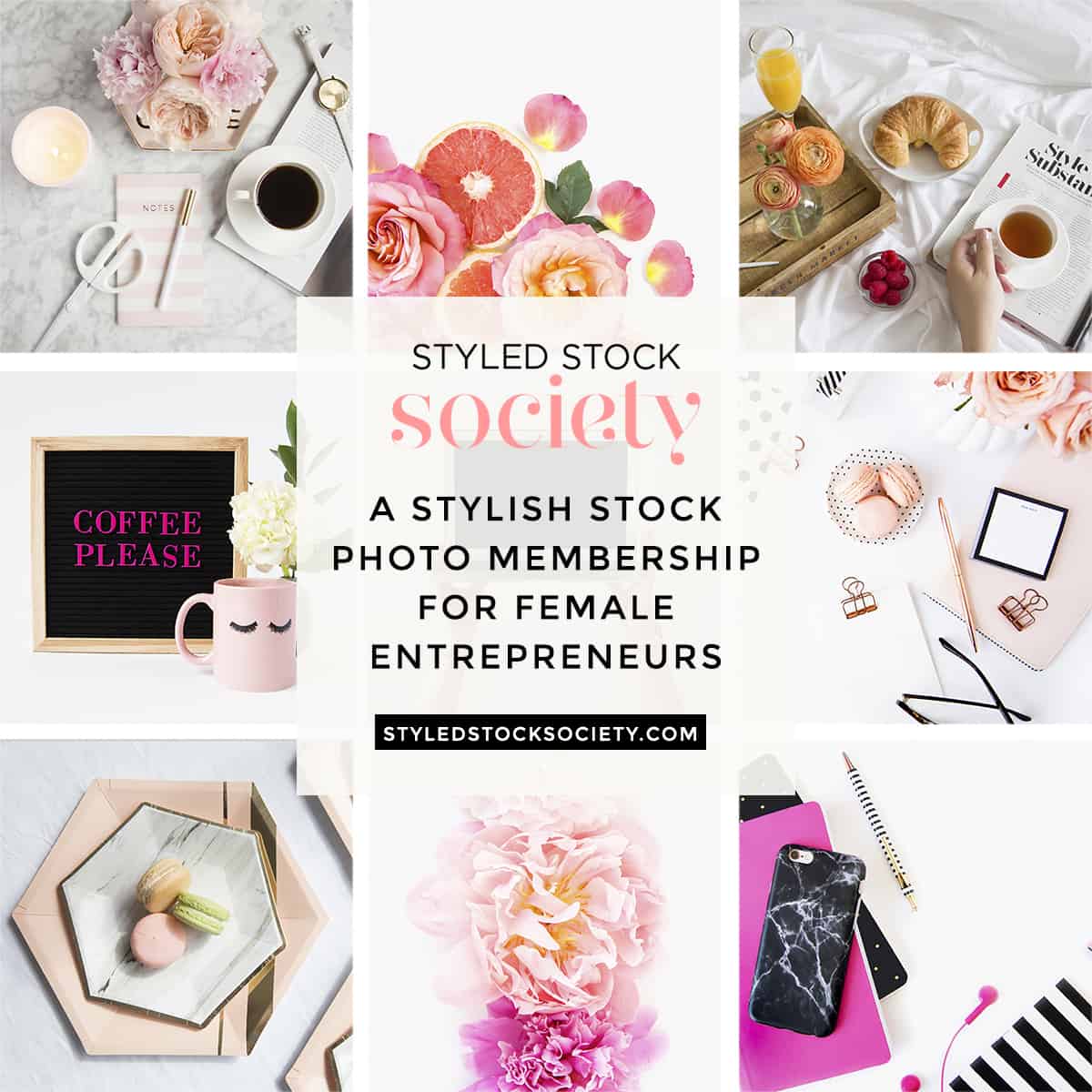 9. Cost Per Mille Advertising (CPM)
So many beginners wonder if you can really make money blogging or how much money can you make from blogging. A great way to do this is with CPM.
CPM (cost per mile advertising) also known as cost per thousand is where a company is paying you based on the count of impressions that is page views you attain.
It normally represents a figure of 1,000 impressions. You would normally need to have at least 100 impressions a day.
Mediavine requires a minimum of 25,000 sessions a month before you can sign up with them. The downside is that their payment is net 90 or 90 days out.
For networks like AdThrive, you need a minimum of 100,000 page views per month on your blog.
There are many bloggers who choose this method so it is a great way to monetise your blog.
10. In-text Ads
These are similar to Text Link Ads but instead, we are referring generically to all platforms that give you the ability to place ads as links in your text.
In-text ads are placed on your blog posts/ articles and it will place some sponsored links within the articles, blog posts.
Here is a video that explains it in more detail here. If you could utilize them properly, they can help your blog earn money.
11. Create and Sell Your Own Product
You may be a guru on survival techniques or on how to build the perfect chicken coop.  Whatever your speciality you can create a product to sell to your community.
Your product can be a T-shirt, hoodie, mug of survival vest.  It can even be a baby harness that allows you to do your shopping handsfree.
This is a great platform to sell your product through your website. This platform provides you with a community of consumers. You get a world to sell the product you have made.
12. Write Tutorials and Guides
Everyone is searching for tutorials to learn how to use something or do something.
If you can write something that you can let others know, simply write about it and display on your site. It will attract a lot of traffic to your site.
Example of this is a video series on how to build your very own chicken coop or how to build an underground bunker.
13. Live Workshops
You can create an online teaching course through live workshops. It will help you connect with the audience and see what they have to say about your website in real-time.
A popular way to accomplish this is by doing a 5-day challenge.  Think of something that you can teach someone else in 5 days.
There is no need to do too much preparation in advance.  You would need to advertise the workshop at least 10 days before you start.
14. Be a Consultant
Are you a beauty consultant?  Or maybe you are really good at decluttering or even organising the home.
Whatever your expertise you can become an online consultant for those people who need your services.
You can use this platform to offer consultation for a particular niche of your expertise. You need a good reputation and number of followers to earn money.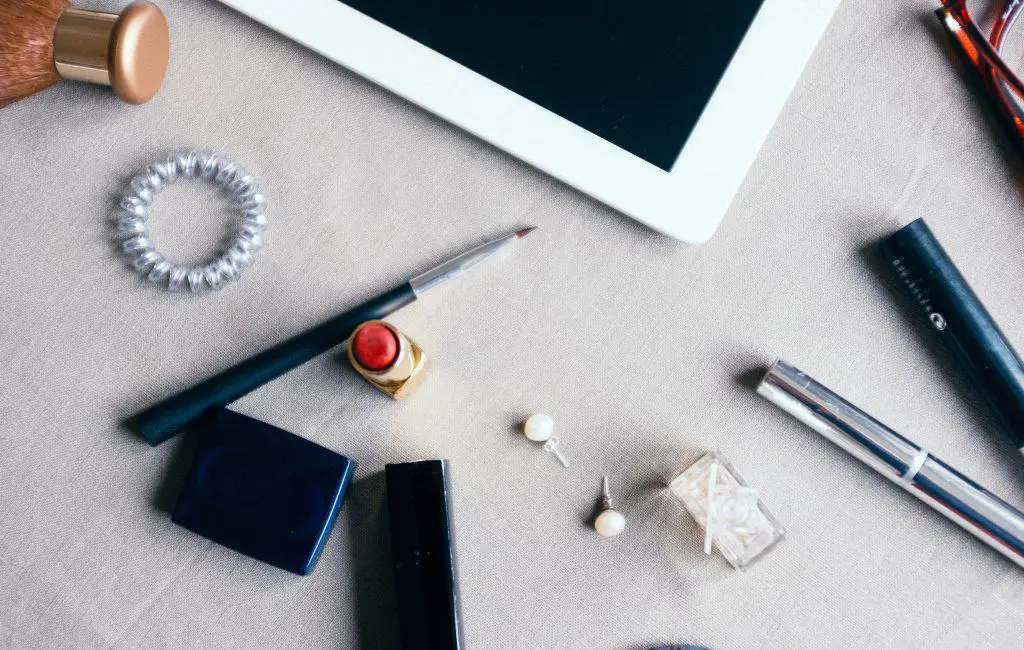 15. Selling Services (Hire Me)
You may not be a consultant but you can still sell your services online.  Maybe you are a website designer or a web developer.
We all have some of the other professional skills like coach, trader, doctor, architect or even a music tutor.  I am available for virtual assistant services and you can check out my pricing here.
This is the site that gives you the opportunity to advertise your services and fetch more clients. Visitors will pay for your services via your website.
16. Find Sponsors for an Event
If you have a website that is involved in carrying out events or weekly podcast it is a great way for you to easily search for companies to sponsor.
If your podcast has a local focus then you can approach companies in the local area and pitch them ad space on your podcast.
You will get more opportunities to monetise your blog through this platform.
17. Host A Webinar
It is like a live workshop and people visit this site to learn about your expertise. You can charge the audience to book a seat for your webinar.
The difference between the webinar and the workshop is that the webinar will normally run for an hour or two.
A workshop, on the other hand, can be over a few days.
18. Secure Sponsorships
A very interesting way to make money online is by reviewing an experience.  For example, you can get a paid trip to review a cruise.
It could be as simple as visiting a restaurant and getting a free meal for you and your family in exchange for a review on your blog.
Indeed the best way to monetise your blog and to earn a decent amount of money you need good traffic to your site so that vendors can sponsor you to write content.
19. Sell Digital products
You can create digital products to generate revenue for your blog. You can create downloadable products like stock photos or templates.
A very good example of this is the Styled Stock Society by Elle Drouin.  She offers very beautiful feminine styled stock photos for the female entrepreneur.
She does it using her own online store as well as through a service called Creative Market.
You can also create ebook templates and social media image templates and sell them on your blog.
20. Sell Online Courses to Monetise Your Blog
You can create comprehensive courses and sell them through your blog to boost up your income through blogging.
These courses are different from simple tutorials as they teach you how to grow your business and can be considered a mini-university course.
What makes these courses quite comprehensive is the transformation they bring to the lives of the people who follow through.
If you need help choosing a great platform for your course then take a look at my Thinkific review in this Teachable vs Thinkific showdown.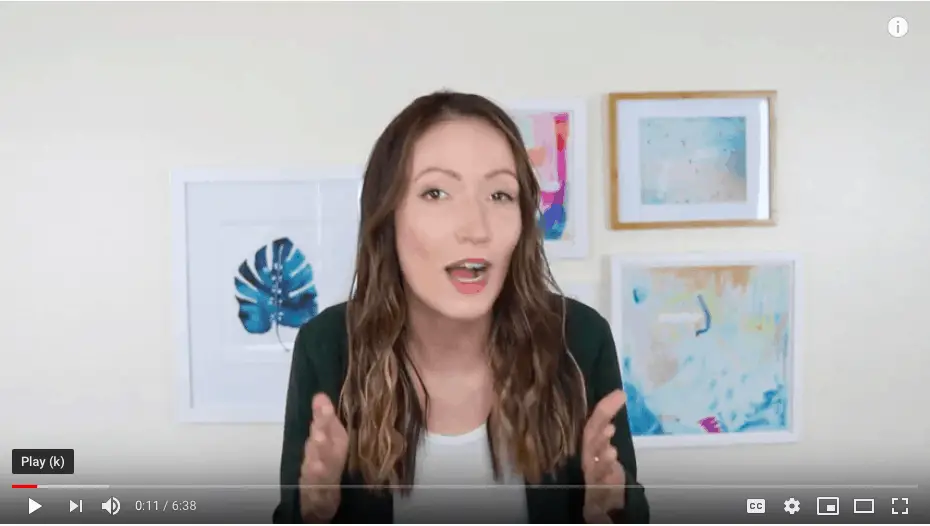 21. Email Marketing
Email marketing involves growing an email list and sending nurture emails to the people on your list.
In those nurture emails, you can build a relationship with the people on your list and offer them your own products and services.
You can even do affiliate marketing via email by giving your followers access to your product reviews.
This is one of the best methods to generate an income through your blog via email marketing.
You can promote blog updates by using email marketing platforms like ConvertKit, Infusionsoft, Aweber etc.
22. Sell eBooks
A great way to monetise your blog is to create ebooks and sell on a place like Kindle Publishing or using the Smashwords partnership.
You can use a service like KDP Rocket to help you find the best keywords for your ebook.
The Smashwords platform gives you the ability to publish your ebook once (self-publishing) and distribute it across several platforms including iTunes.
You can create an eBook using content that exists on your blog and it can help you make money.
23. Write a Hardback Book
After publishing your ebook you may also want to consider becoming a New York Bestseller.
It is one step ahead of writing an eBook. If you think you can write well, you can simply publish your paperback or hardback form.
Successful authors can get benefits through this platform.
24. Pay Per Click Advertising
While some ad networks pay you per 1,000 impressions others pay you per click. It just means that you would need less traffic to get paid.
Sites like Vigilink and Skimlinks are great examples of where you can get paid for pay per click advertising.
The advertiser pays you for every click that comes from visitors to your website.
25. Membership Site
One of the most creative membership sites that I ever came across is the one offered by Lia Griffith.
Members can sign up for just $9.99 a month and get access to over 2,000 craft projects. The annual membership gives you access to monthly online workshops.
Spend some time thinking about what your skills are and how you can add value to the lives of your audience by offering a monthly membership.
26. Private Forums
A popular way to build an online community that is beneficial to all is by offering a paid community.
Like-minded people get together to share and grow with a view to becoming successful in their business.
You can create your forum and members can pay fees to access your forum and connect with others.
In fact, this can be classified as an online mastermind which is another great way to monetise your blog.
27. Survey and Polls
This is not a popular option but it is doable if it makes sense for you, your blog and your audience.
You can put polls and surveys from certain companies who will pay you for giving the space on your site.
28. Job Boards
This is a popular one because people are always looking for jobs.  I don't think there will ever be a day when people will never need to look for a job.
You can create a job board for companies to post their job vacancies on your blog.
29. Paid Directory Listings
Ever thought about housing an online directory on your blog?  This is very relevant if your blog services a local market.
This is a substitute for the other option of selling advertisements but still helps you monetise your blog by creating a directory and selling listings.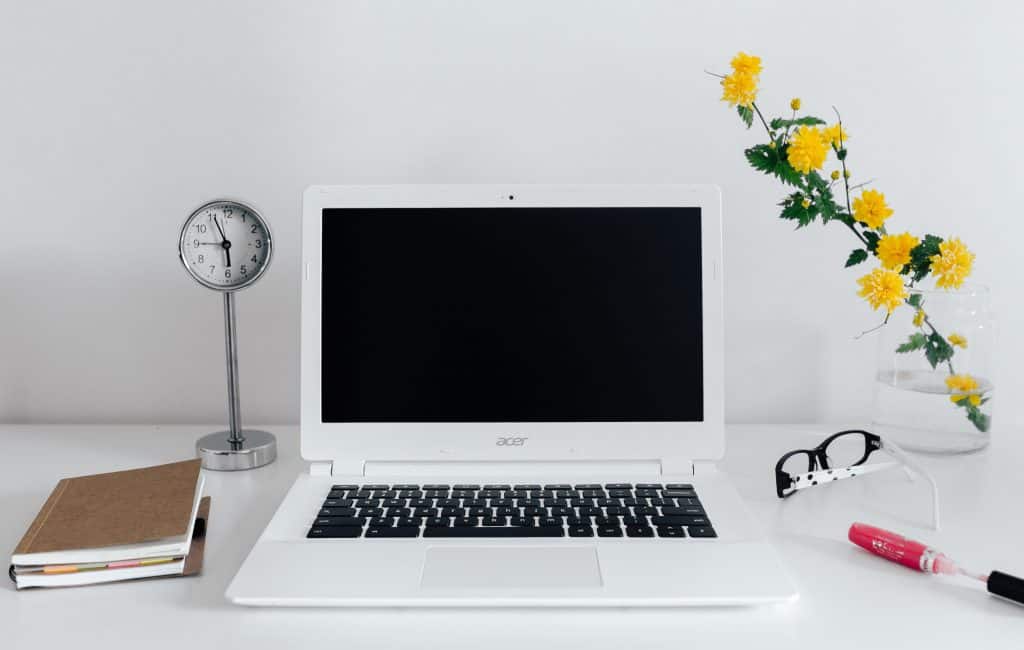 30. Donations
Initially, this may not sound realistic but if you ever heard of Patreon then this is exactly what they do.
You get the option to let people sponsor you to create content every week and depending on their donation they can get exclusive access to VIP content.
Donations can help fund your website. Small websites can benefit from this idea.
31. Sell Your Custom Template or Theme
A very popular site for feminine themes is BlueChic.  They sell custom feminine themes and landing pages for the female entrepreneur.
They also offer social media templates.  A great platform to find these customers is Creative Market.
If you can create a theme or template on your own, you can think of selling it through this platform.
32. Auction Your Website
As a blogger, you need to have an exit strategy for your blog just like any business. Your exit strategy could be to pass the blog over as an inheritance.
Another exit strategy is to sell the blog on after a number of years for a profit.  You can read Lisa's story here where she flipped websites for a living.
In case your site is not making money, before you quit, visit this website to auction your site.
33. Offer Audit Services
You can offer quick audit services to clients in specific niches.  Your services can be SEO audits, Pinterest for Business audit and even a Facebook Ads audit.
Audits are a clever way to get your foot in the door to develop long-term relationships with clients.
34. Rent a Website
You can develop simple websites for standard professional services like dentists, chiropractors, lawyers, doctors and plumbers.
These sites would need to be in very local markets.  For example, Manhattan in New York has local areas like Upper East Side, Midtown, East Harlem, Lenox Hill, Harlem.
So you can create a website for a Dentist or Orthodontist in East Harlem, even though you are not a dentist.
Once the site is optimised and starts generating leads you can rent it out to a dentist in the area for $1,500 a month.
You may be shocked but people do rent or spend their money on sites like these that generate leads.
35. Utilize Content Lockers
At first, this may sound crazy but it really works depending on your content.  If you offer content that is in demand like niche-specific hot news you can lock down the content to paid subscribers.
A very good example of this is the Financial Times.  If you would like to read the article after reading the tempting headline you need to pay $7.00 a week.
Content lockers hide some content till a visitor takes some action consequently you get paid to unlock the content after the subscriber enters their email address or make a payment.
36. Offer Coupons
Another clever strategy is finding all the discounts and coupons in your niche that relates to the products and services.
Discounts and coupons attract a lot of people on clothes shopping or vacation trips hence you can generate revenue by suggesting to them an offer or a discount that is valid.
This also works across several other niches like digital marketing, technology and even food shopping.
37. Offer Writing Gigs
You can make good money by writing articles for different individuals and companies every month.
Small businesses and startups know that they need to create content on a regular basis but they don't have the time or resources to do it.
You can offer your services as a writer and charge a minimum of $50 per article of 500 words.
Feel free to hire me as a writer you can check out my retainer packages here.
38. Google Adsense
One of the fastest ways for new bloggers to start generating an income is by getting approved to run Google Adsense ads on their blogs.
It is true that a number of people who apply get declined or rejected.  If this ever happens to you there is a solution.
You can find 33 other Adsense alternatives that you can use on your blog with some of them generating more income compared to Adsense.
Wondering How To Monetise Your Blog From Day One?
One of the best ways to monetise your blog from the beginning is to build an email list.
If you have no idea what I am talking about then take a look at this email marketing resource that outlines the 5 free email marketing providers.
The reason why an email list is so important is that you have full control over your list.
As a blogger, you will notice over time that you don't have control over visitors or traffic from social media or Google but you do have a say when it comes to your email list.
Conclusion
There are so many ways available for you to monetise your blog.  So many are 100% unique to you and your niche.
The key to success is to understand your audience and how you can serve them. Everyone is struggling with a problem that they need to solve.
Sometimes it is also about adding value to their lives in a more meaningful way.  It could also be offering a transformation.
People are always looking for ways to do something better, faster, cheaper or more luxuriously.
It would make sense to find something to blog about that would be of benefit to your audience.
Check out this infographic covering 33 ways to monetise your blog by Digital Information World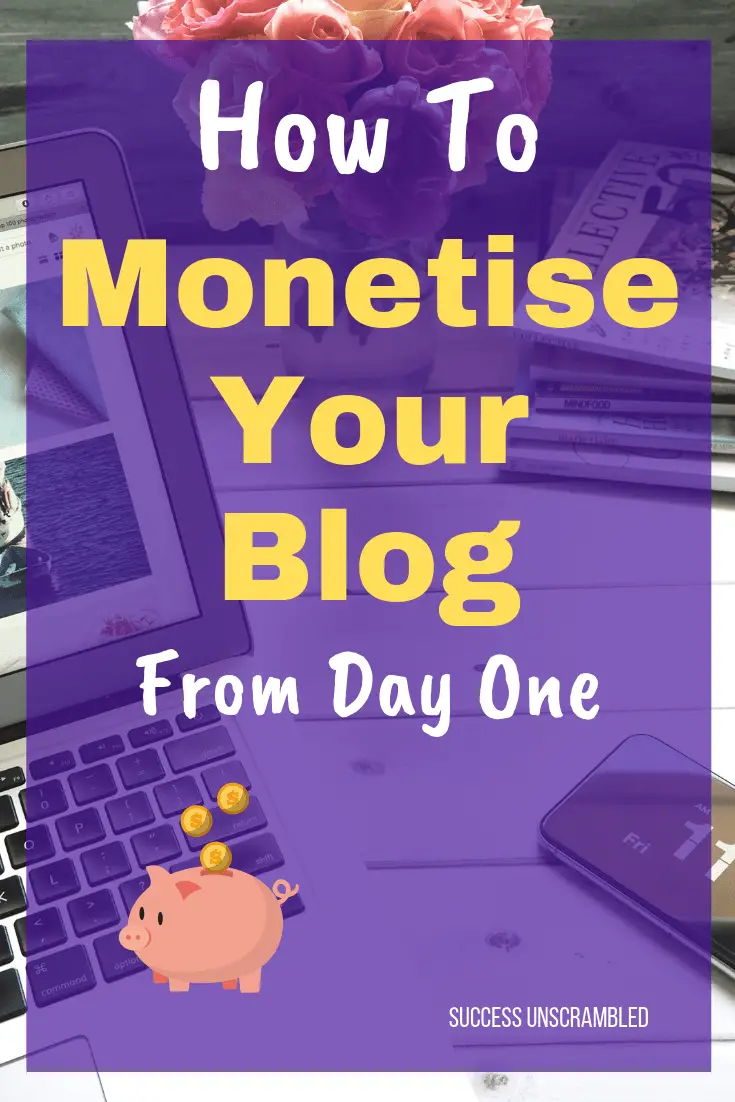 Announcements
You can subscribe to our podcasts to get notified when more success stories become available.  In case you missed it check out grow your blog traffic as you will need the traffic to generate an income.
I also covered a side by side comparison between Siteground vs Bluehost here.  As well as another comparison between popular email marketing providers ConvertKit vs MailChimp.
If you need help setting up your profile on Pinterest or you need someone to manage your Pinterest account on a monthly basis you can work with me here.
Need a Pinterest audit or an SEO audit completed on your blog?  You can avail of my audit services here.
Would you like a quick consultation with me for 15 minutes?  Feel free to book some time in my calendar where I can give you 15 minutes of coaching for free in the areas of blogging. Pinterest account management or LinkedIn marketing.