Podcast: Play in new window | Download (Duration: 26:27 — 21.8MB) | Embed
Subscribe: Google Podcasts | Spotify | Amazon Music | Email | TuneIn | Deezer | RSS | More
The year was 1954, long before Facebook ads packages were invented.
A baby boy was born to a nameless couple in Cleveland, Ohio, USA.
This baby boy went on to become a copywriter and finally a multimillionaire.
The name of this baby born who came into the world in December of 1954 is Dan S. Kennedy.
Dan is the founder of Magnetic Marketing® and Renegade Millionaire®.
So, what does this have to do with Facebook Ads packages?
Well, before answering that question let me know if you are struggling with the following:
You are a course creator looking to get more eyeballs on your offers
Running Facebook ads is scary and apprehensive for you
You've tried running Facebook ads before but got no results
Your course is in the make money online or personal development space
If only there was a way to ace Facebook ads so that you can generate 6-figures with your signature offers.
In this post, you'll learn about the various types of Facebook Ads packages and what you need to be aware of in order to get real results in your business.
In a hurry? Check out the Facebook Marketing Packages here.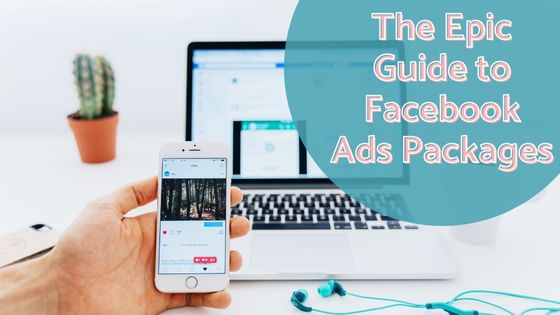 Facebook Ads Statistics
Before looking at those Facebook advertising packages let's spend some time looking at the current statistics for this social media platform.
There are currently 2.9 billion monthly active users on Facebook globally.
Did you know that, according to Databox, 92% of marketers have said that Facebook advertising is effective in generating sales?
This might be surprising given the fact that some course creators say that Facebook ads don't work.
Another surprising statistic is that 70% of marketers say that Facebook is still an effective channel for organic marketing.
I have a local client, a hairdresser, that continues to use Facebook to generate leads organically via his business page (okay, I confess, I'm managing the page and he has no idea how it's done).
In terms of lead flow, 15% of marketers say that their leads originate from Facebook (affectionately known as Meta).
If you've been exposed to Facebook ads for a while you'll know that the key metric for marketers is Return on Ad Spend (ROAS).
What you probably did not know is that 82.9% of marketers surveyed are getting at least 4x Return on Ad Spend.
This goes to show that digital advertising or online advertising really works to get new customers.
What's even more surprising is that some of these marketers are getting higher than 30 times Return on Ad Spend.
You're probably thinking that their cost per acquisition (CPA) is quite high.
However, nothing could be further from the truth because as many as 50% of them have reported a CPA of $25 or less.
According to Hootsuite, the lowest cost CPC is during the first quarter of the year whilst the highest cost is during the holiday season with an average CPC of 0.50.
So, what is their secret? I'm glad you asked.
Closely Guarded Facebook Ads Secrets
Now, let's spend some time looking at what these marketers are doing to get mind-blowing results!
Remember the short story about Dan?
Well, the whole idea behind being a Renegade Millionaire® is that you don't do what everyone else is doing.
What???
But if you don't follow the rules laid down by Facebook then you'll risk getting your Facebook page, account or ad account banned!
Spoiler alert! If you follow the rules there are no guarantees that you'll not get banned either. Lol!!🤣
It is not my intention to scare you but there are strategies you can put in place to lower the risk of losing your hard work on Facebook.
Here are a few things that these results-driven marketers do differently.
Conduct thorough audience research which is also known as audience mining
Never ever create ads from scratch
Outside-the-box thinking when developing ad creatives
Take advantage of emotion when writing copy
Use remarketing creatively
Take advantage of look-alike audiences
Run Instagram ads in conjunction with Facebook ads
Create more than one custom audience
Have a backup ad account, pixel and business page
Could it be this simple?
You may be expecting some next-level secrets but to be honest you really need to spend time researching your audience completely.
Wondering how to research your audience? This guide shows you how to target business owners on Facebook.
In a hurry? Check out the Facebook Marketing Packages here.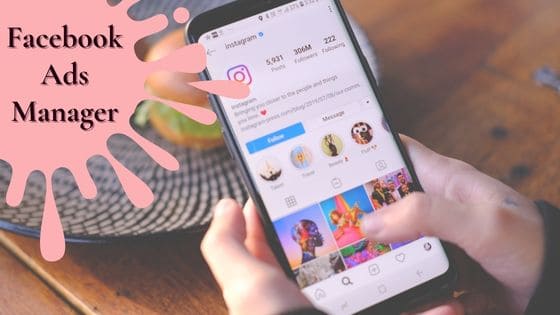 How to Get Your Ads Approved Quickly
This is going to sound a little bit contrary to what I mentioned previously but here goes.
There are some general rules that you need to follow if you want to get your ads approved quickly.
To get your hands on this big list of rules check out the Facebook Ad Policy here.
Spend time looking at their policies especially when it comes to writing copy.
In my opinion, they are pretty straightforward and I've had the ads for my clients approved quickly just by following these rules.
However, the secret to not following the crowd is by choosing the best audience for your offer.
As well as creating ads (copy and ad creatives) that get your potential buyers to stop and pay attention.
What About Limited Learning?
After your Facebook ads get approved then the next big hurdle is limited learning.
In case you never heard of it, limited learning is a phase (the 1st 7 days of an ad going live) where Meta is looking for results.
These results could include, leads, page likes, sign-ups, add-to-cart actions or conversions.
Depending on when you are consuming this resource the requirement is to get 50 results in the first 7 days.
The problem with this after iOS 14 is that the tracking for conversions or leads is limited.
There has been some discussion that Meta is going to be more lenient on this requirement going forward.
However, we'll just have to wait and see what happens.
Factors That Determine Your Facebook Ad Costs
This may be obvious to some but there are a number of factors that determine your ad cost.
It means that no two small business owners get charged the same for running Facebook Ads.
Here is a list of these factors in no particular order.
Type of business – consumers vs businesses (b2b vs b2c)
Audience – cold vs warm, accuracy of your custom audiences
The funnel – landing page, sales page, emails, etc
Ad objective – awareness, traffic, leads, conversion, etc
Type of Ad – image, video, carousel, slides
Time of year – Christmas is expensive
Relevance – the audience must match the ad
Copy – the text should speak to the audience
Engagement – the reaction of your audience
The click-through rate
Conversion rate
As you can see you can have two people in a similar industry running a similar type of advertisement.
However, because there are so many variables chances are that your ads may perform better than theirs.
This is the reason why copying someone else's stuff may not work for you.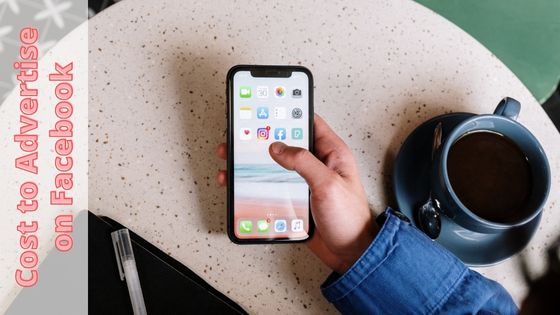 Types of Facebook Ad Positions
When Facebook first launched back in 2004, it was a simple platform where you got to keep in touch with friends and family.
Now it is so much more.
Did you know that there are 20+ places where your ad can show up on Facebook and Instagram?
Everyone seems to think of the Facebook feed or regular Facebook posts when planning a Facebook ad campaign.
The truth is that there are many other places that exist.
Here's a list of the most popular areas or positions to run ads.
Feeds (FB news feed)
Facebook Marketplace
Video feeds (FB)
Feeds (IG)
Facebook right column
Instagram Explore
IG Shop
Messenger Inbox
Reels (IG)
Messenger Stories
Stories (IG)
Facebook Reels
Stories (FB)
In-stream video on Facebook
It is the job of the Facebook Ad Manager or Facebook Advertising Specialists to determine the best location for your ad based on your objective, ad type and budget.
Facebook Ads Packages
Now that you have a good idea of a few important things that you need to know about Facebook ads.
Let's look at a few packages.
Bronze
Brand new to Facebook Ads, just getting started
---
Audience Research
Ad Creatives (Images)
Fresh Ads Bi-monthly
Facebook Pixel Setup
Weekly Monitoring
Meta Business Manager Set up Assistance
Domain Verification
Set Up Audience Targeting
Custom Audience Creation
Monthly Reporting
Silver
Great for lead generation with an upcoming course launch
---
Audience Research
Ad Copy
Video Scripts
Ad Creatives (Images)
Fresh Ads Weekly (2-3)
Facebook Pixel Setup
Weekly Monitoring
Competitor Analysis
Meta Business Manager Set up Assistance
Domain Verification
Re-marketing Campaigns
Set Up Audience Targeting
Custom Audience Creation
Lookalike Audience Creation
Monthly Reporting
Gold
Great to generate leads and sales via retargeting campaigns
---
Audience Research
Ad Copy
Video Scripts
Ad Creatives (Images)
Fresh Ads Weekly
Facebook Pixel Setup
Daily Monitoring (Mon-Thurs)
Weekly Monitoring
Page Creation Setup Assistance
Competitor Analysis
Meta Business Manager Set up Assistance
Domain Verification
Re-marketing Campaigns
Set Up Audience Targeting
Custom Audience Creation
Lookalike Audience Creation
Monthly Reporting
Bi-monthly Reporting
As you can see there's a lot that goes into setting up and managing Facebook Ads.
Right now you have a choice.
You can either spend $2,000 plus countless hours learning Facebook Ads for yourself.
Or you can hire a Facebook Ads Manager who is a Certified Digital Marketing Professional trained and experienced with managing Facebook Ads.
Frequently Asked Questions
1. How much do Facebook Ads usually cost?
Well, it depends on a lot of factors like the type of ad, the objective (specific goals) of the campaign, how long you'll run the campaign, your ad quality, the engagement on your ad, your target audience and the competitiveness of your campaign (are there many other competitors).
Setting aside a budget of between $500 and $1,000 a month in Ad Spend is a great place to start.
2. What are the 4 main types of Facebook Ads?
The ad types are as follows:
Single image ad
Video ad
Slide show ad
Carousel ad
Your choice of ad type will depend on the objective of the campaign but the secret is to test at least two types at a time.
3. Is $5 enough for Facebook Ads?
The short answer is not really. If you are running a campaign for a local business that lasts one day (not advisable) then you can probably get away with $5.00

However, the most effective ads are the ones that run for a minimum of 4-7 days. Because it gives the Facebook algorithm a chance to fine-tune the campaign to reach the right audience that would take action.
5. What type of Facebook ad is best?
Hmmm? The objective that you choose dictates the type of ad needed to get results. Another factor is the warmth of your audience.
For example, if you have a new ad account and you never ran ads before then a video is best together with a video views campaign.
If your objective is to generate new leads then creating 3-5 different ads using some images and 1-2 videos will help you test the audience to see which works best.
6. What are the 6 types of Facebook ad campaigns?
Campaigns are determined by the objective chosen that will give you the results you need for your business.
Inside the Ads Manager, when you click on create a campaign you'll be presented with these 6 options.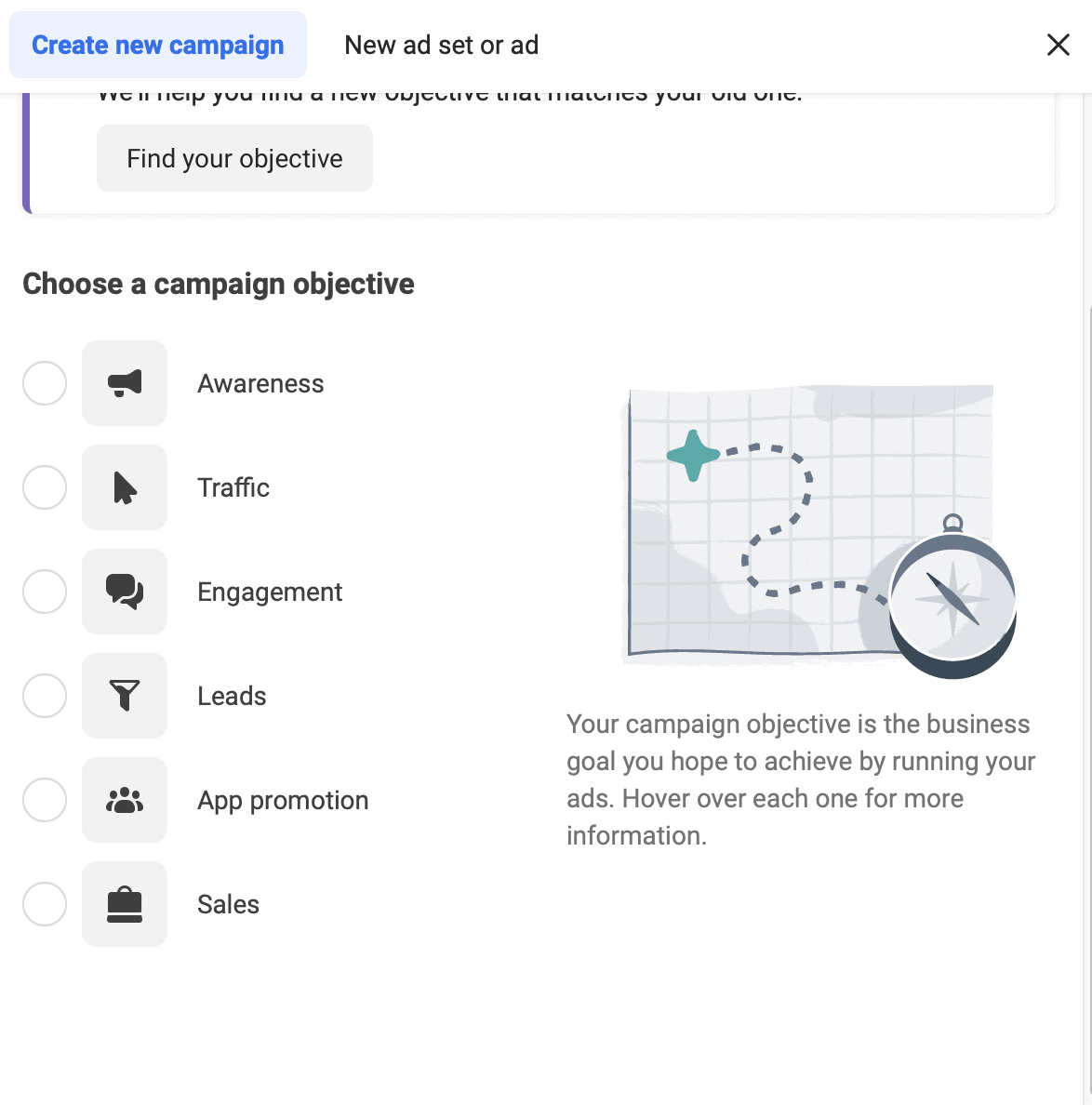 In the screenshot above there are 6 options as follows:
Awareness (great for brand awareness)
Traffic
Engagement
Leads
App Promotion
Sales
The 3 most popular campaigns for course creators are awareness, engagement and sales.
7. How do you start a Facebook ads campaign?
Simply head over to the Meta Business Manager, select the business page you'll be using for the campaign, select ads manager and click 'create campaign'.
You'll need to select an objective, name your campaign, ad group and ad, and choose the audience, budget and where you want your ads to appear.
Finally, create or upload your ads in the form of images or videos. Always, choose the appropriate pixel and write compelling copy.
While it kind of sounds simple, the reality is that Facebook Ads can be quite complex which is why getting a Facebook Ads Specialist to manage this for you is a great idea.
8. What are CPC and CPM in Facebook Ads?
CPC stands for cost per click, this is determined by a few factors and the cost can range from $0.10 all the way up to $50 per click.
Facebook determines this average cost based on how engaging your ad is to your chosen audience.
In other words, if your audience is not a good fit your CPC will be high but if it's a perfect match you can gain clicks of $1.00 or less.
CPM on the other hand stands for cost per mille or cost per 1,000 impressions. Again Facebook determines this by how many people engage with your ad every 1,000 impressions.
The more responsive your audience the cheaper your cost per 1,000 or CPM.
9. Are Facebook Ads Worth It?
In reality, Facebook ads are only as good as your funnel or the rest of your back end.
No one runs Facebook ads in a vacuum. The only exception to this is a page likes campaign.
People who engage with your ad are expecting to have an experience with your business by seeing a landing page or sales page with your offer.
If your offer, page or other parts of your funnel is not high converting then the return on investment or return on ad spend (ROAS) is not going to be great.
10. Do Facebook Ads Really Work?
While this may seem like a trick question at face value the fact remains that Facebook ads require some initial testing to make them work.
It is very rare to start running ads and in 1-4 weeks get results straight away.
In many cases, you'll need to do a 90-day campaign to fine-tune your ads.
For best results, you'll need to have a realistic ad budget, a good understanding of your ideal customers and an effective strategy for it to work.
Other elements to consider are following the general guidelines and choosing the best geographic location.
Having an online presence elsewhere and incorporating Instagram advertising also helps.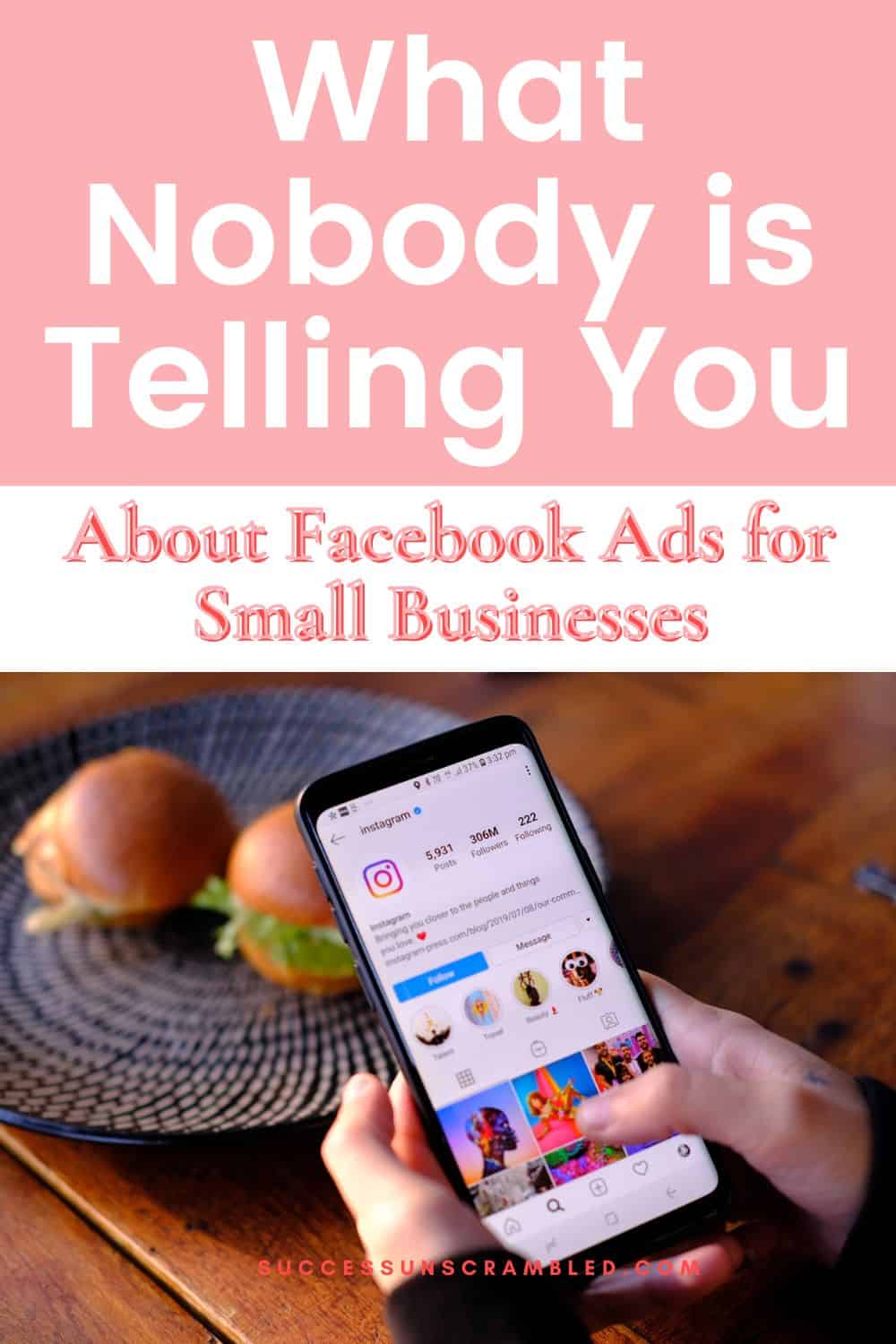 Summary
By now you should have a better understanding of Facebook and Instagram Ads and why they are so complex.
You should also understand why many types of businesses use a Facebook advertising strategy as a long-term solution.
Social media advertising is a great way to get in front of your ideal clients.
It is a known fact that Facebook promotion services can help you get better results.
The longer you wait the more complex the advertising platform as well as the Facebook algorithm.
If you need help with your marketing campaign check out the best Facebook marketing packages here.
Feel free to book some time in my calendar if you're ready to take the next step.
Announcements
Have you subscribed to the Success Unscrambled podcast yet?
If yes, then what about leaving a review? Leaving a positive review will help me to understand what's working as well as how I can produce more value for you as a listener.
Contrary to popular belief Facebook ads can take some work to get the perfect combination of copy, ad creative, audience and funnel to get it right.
This is why getting clarity around your ideal audience and the messaging that attracts them is paramount.
I started this blog in 2017 because I had a burden on my heart to reduce women's illiteracy globally.
Because this is a huge undertaking I have decided to help 1,000 women over the next 10 years to become wildly successful in their online businesses through simplified marketing strategies.
That way we can build a strong business network of women who can donate 1% of their profit and together we can help reduce women's illiteracy worldwide.
Would you like to be part of this movement? Shoot me an email using alvern (at) successunscrambled (dot) com.