Podcast: Play in new window | Download (Duration: 17:40 — 24.7MB) | Embed
Subscribe: Google Podcasts | Spotify | Amazon Music | Email | TuneIn | Deezer | RSS | More
If you have been a blogger or the owner of an online business for a while you may have heard of the term online business manager (OBM).
In fact, in your mind, it may not be quite clear who this person is or how they help digital businesses.
You see, running an online business is hard work for any entrepreneur to do it alone.
Some of the many tasks involved in ensuring that your business is successful include creating a ton of content and list building.
Other tasks include promoting or marketing your business using social media marketing and getting free publicity via guest podcasting.
At some point, you will need to hire a number of virtual assistants to do smaller jobs for you.
If only there was a better way to manage all of these things seamlessly without the overwhelm.
Wouldn't it be great to be able to put a streamlined system or a few systems in place?
Systems that run on autopilot so you can free up your time to do what you love?
In this post, you will learn what is an online business manager and how this person can help you scale to a 6-7 figure business using automated systems.
Disclosure: Please note that this post may contain affiliate links which means that if you buy one of my recommended products I get paid a commission for sharing the link at no additional cost to you.  I only recommend products that I have tried myself and have experienced success.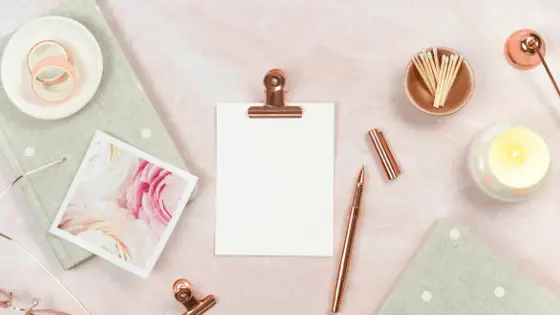 What is an Online Business Manager?
Interestingly enough the term online business manager is a fairly new word in the business world.
In fact, it dates back to the early 2000s.
Thanks to Tina Forsyth's book, Becoming an Online Business Manager (OBM). The term has been made even more popular in recent years.
Essentially, an online business manager is a right-hand person next to the CEO or the digital business owner.
They help a digital business owner with management and operations.
They are brought into a company to assist with strategy, project management, team management and systems management.
In many cases, a business owner will reach a point in their business when they can only do so much because they are limited by time.
Even when a business owner decides to hire on a team virtual assistants they still need an OBM.
Because they now have to spend their time managing the team which stunts their growth.
If you are an online business owner and you want to scale your business exponentially.
Chances are that you need an OBM or a Digital Business Manager (DBM).
If you want to understand the difference between the two roles let's look at them in more detail.
OBM vs DBM
If you have been in the online space for a while you probably heard of online business managers and digital business managers.
You are probably confused about the differences between the two professionals in terms of what they do.
The truth is that there really isn't a difference between the two at all.
Online Business Manager (OBM) is a term coined by Tina Forsyth back in the early 2000s.
Since then she has formed the International Association of Online Business Managers where she offers certification.
Tina offers certified OBM training for anyone who is interested.
It is important to note that this is not a governmental organisation nor is it an International accreditation body.
In recent times, the name Digital Business Manager (DBM) has been developed and is being used more and more.
There is a DBM course being offered by Deya who also offers certificates to those persons needing certification.
If you look at what each one does side by side it is more or less the same thing.
Let's spend some time looking at what an OBM does and the tools that they use.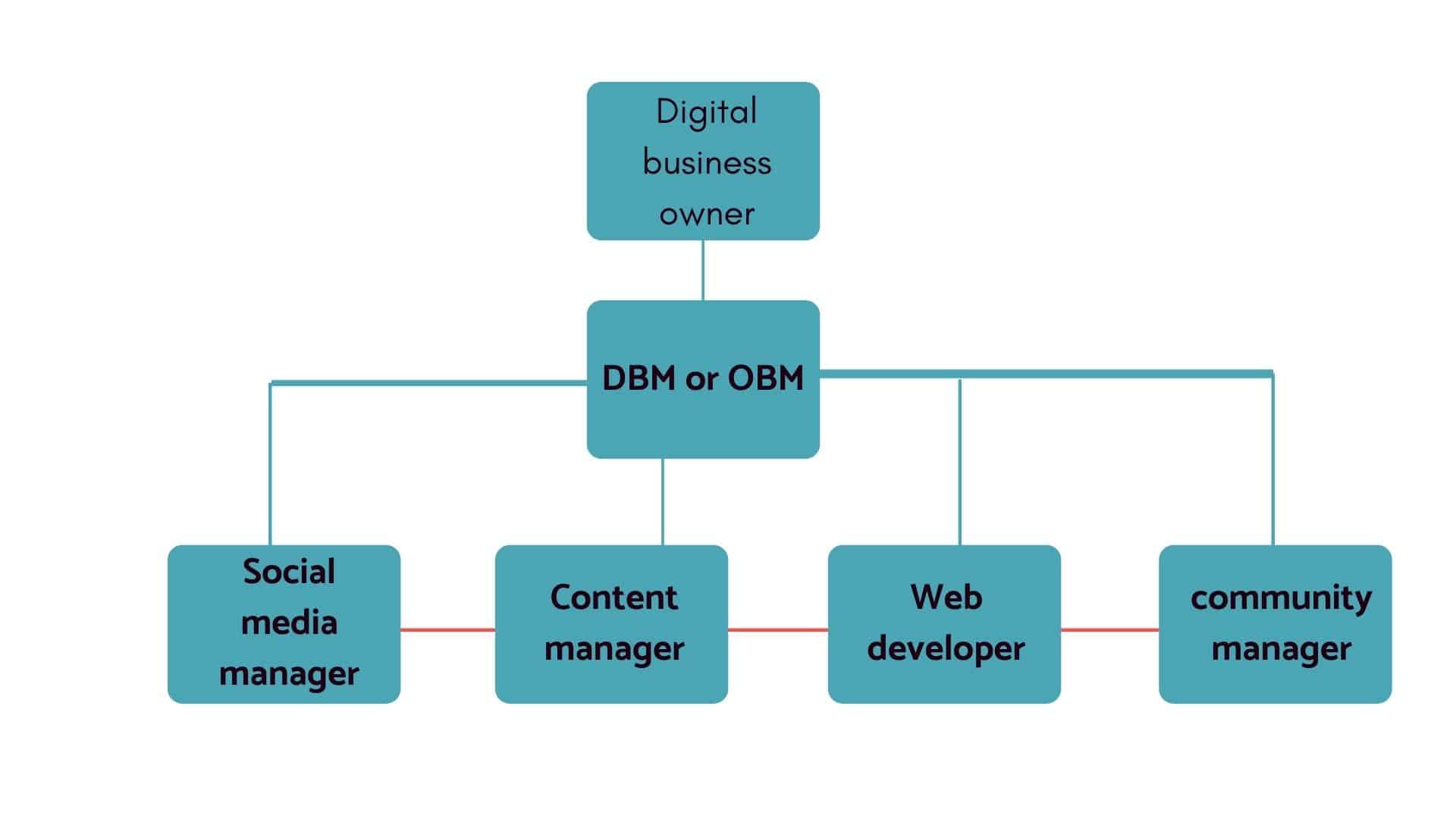 What Does an OBM or DBM Do?
As I alluded to earlier, the role of an OBM is to help systemise and automate business processes.
While it is easy to think that what an OBM does is really easy their role can be very complex when looking at it in detail.
Here's a list of things that an OBM does again.
Project management
Systems management
Team management
Business strategy
Let's look at each responsibility in more detail so that you can get a fair understand of what exactly is involved for each segment.
1. Project Management
At first glance it is easy to look at this big term and decide that this is definitely not something you do in your business.
In fact, many people who are looking for success in their business are full of ideas.
What they don't realise is that their ideas never become a reality simply because they never took that idea and turned it into a plan.
Yes, every person on the planet can be a project manager because we all have made plans which became a reality.
The truth is that not all of us will make awesome project managers for a business.
So, an OBM simply takes the ideas and helps turn them into reality by simply making and executing a plan.
As simplistic as that sounds it is a very complex process.
It involves hiring and managing a team and a budget to make it happen in an agreed time frame.
A great example of a complex project is a course launch or product launch.
Have you ever had the experience of managing a really difficult project in your life? What was the outcome?
2. Systems Management
In order to make projects successful over an over an OBM needs to implement systems that work.
The items that make these systems work include business tools and procedures.
These procedures are affectionately known as Standard Operating Procedures (SOPs) in the business world.
SOPs are important because it lets team members know what they need to do in order to achieve a specific task.
As you can imagine there are several ways to write, edit and publish a blog post.
However, the way it is done in my business to get results needed differs in other businesses.
Hence the need for SOPs are super important to ensure that everything is accomplished in an expected time frame and budget.
Implementing communication platforms, project management systems as well as automation of tasks can be done by your OBM.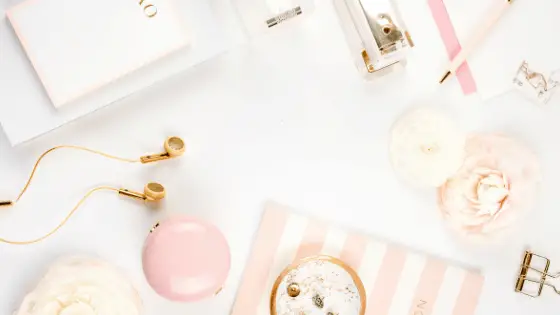 3. Team Management
A big struggle for many small business owners is managing a team of contractors.
If you ever hired a team VAs you know that it can take a lot of time reviewing their work, answering questions and having meetings.
The hiring process alone can be a total nightmare if not done correctly.
This is probably the area of a business where hiring an OBM or DBM makes a lot of sense for any business owner.
An OBM will hire the right people to complete tasks and even have a plan B in place should the VA become unavailable for whatever reason.
Team meetings, contractor hiring, job descriptions, time allocation, setting up contractor budgets and even team bonding are all handled by an OBM.
4. Business Strategy
Another area of any business that needs help from an OBM is business strategy.
For example, a small business owner may decide that she wants to launch a program but she is not sure how to get it done.
The role of the OBM is to offer strategic advice to the business owner on how to get this done, what tools to use and the timeframe required.
Also, the kind of revenue to expect from this campaign and the budget needed to hire a team to implement the plan.
An OBM can also advise on why a business owner should not implement an idea since it may derail or hinder other projects.
So, yes, the OBM will need to face very difficult situations and discussions along the way including letting contractors go.
Does Your Business Need an OBM?
For many entrepreneurs they are not quite sure if they should hire an OBM or DBM.
Knowing when the time is right can be tricky.
In fact, here are a few questions that you need to ask yourself if you are thinking of hiring an OBM or DBM.
Are you spending too much time every day communicating with your team of virtual assistants?
Do you think it is time to have a system in place to help automate daily tasks in your business?
Is there already a systematic way to assign tasks and manage them when you are running projects?
Would you like to place a buffer in the form of a person between you and your VAs?
How much time do you spend every week in your business compared to working on your business?
Have you accomplished your dream of spending more time in your zone of genius or stepping away for mini-breaks?
Do you dislike onboarding new contractors and wish that someone else can do it for you?
If any one of the above questions has caused you to ponder for some time or you are wanting a more systematic approach in your business.
Then it is time for you to look into hiring a DBM or OBM.
A very easy way to start that process is by writing a list of things you don't want to do.
Make a list of things that you would like an OBM to do for your business.
When you have that list ready then go to this form here, book some time in my calendar and complete the form in as much detail as possible.
I will be happy to get on a 15 minute consultation with you to see how I can help you as a DBM.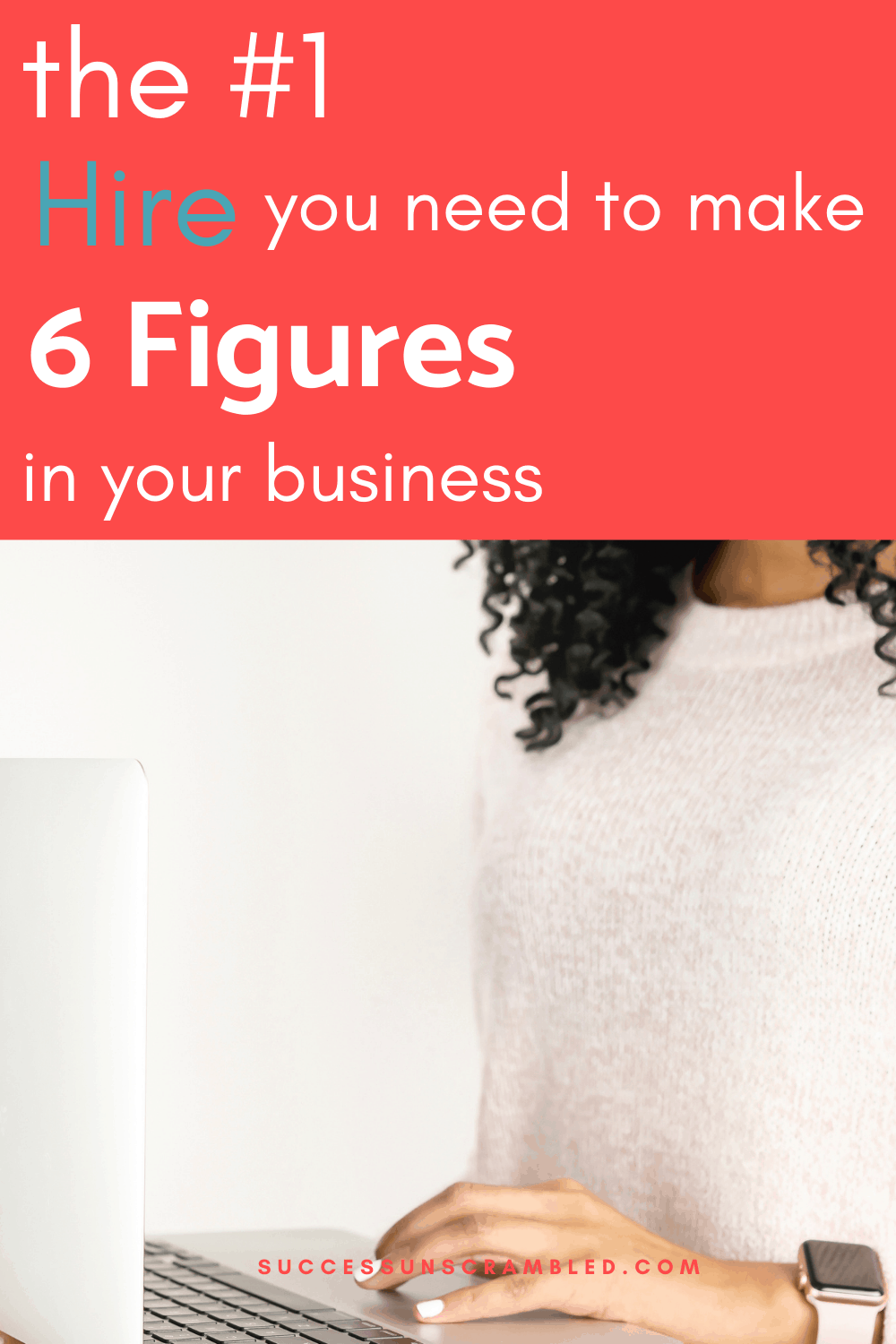 Summary
Being an online business owner can be as tough as nails because there is so much to get done and so little time.
Having the added burden of knowing what to do next to scale your business to 6-7 figures can be daunting for many.
The truth is that it doesn't have to be difficult at all.
Yes, many entrepreneurs have decided to invest in a coach who can show them what needs to happen next.
Hiring a coach is a good idea if you need that level of guidance.
However, hiring a coach is only part of the journey. A coach will never help you with project management, people management and systems management.
In fact, they will just advise you to hire a VA or a team of VAs.
Let me help you on your journey to achieving 7 figures in your business by being the buffer between you and your VA team.
I can also implement systems as well as a project management plan to help make your business as efficient as possible.
What has been your experience working with OBMs or DBMs? Let me know in the comments below.
Announcements
Remember to subscribe to the Success Unscrambled Podcast where you will be the first to hear what's happening in the entrepreneurial and digital marketing world.
Your positive review of this podcast is vital to keeping it alive and running for the next 12 – 24 months so please leave a positive review for us on iTunes, Spotify or any of your favourite podcast players.
If you are wondering about the overall cost of hiring a DBM, it really depends on the job to be completed.
Their hourly rates range from $25/hour all the way up to $100/hour and more.
Are you concerned that hiring a DBM means that you need to pay them to work 40 hours a week?
The truth is that most DBMs prefer to work 20 hours a week or less which means they can get you up and running in a short amount of time.
Want to take advantage of a DBM but you are not sure if you need them on a short term or long term basis?
Well, the good news is that a DBM can be hired on a monthly retainer or via a specific project that is scoped out.
My focus continues to be helping creative female entrepreneurs to skyrocket the visibility of their business using clever but simple marketing techniques.
Which means that you can get back to your zone of genius and also have lots of time for your family and loved ones.