Podcast: Play in new window | Download (Duration: 50:04 — 69.3MB) | Embed
Subscribe: Google Podcasts | Spotify | Amazon Music | Stitcher | Email | TuneIn | Deezer | RSS | More
Are you looking for a simple SEO for Beginners tutorial? Or maybe you just want your blog posts to show up in Google.
If you are new to the concept of search engine optimisation (SEO) you may be confused because it almost sounds like a foreign language.
The reason for this is because many articles use words that are unusual to a conversation in any normal setting.
Of course, understanding the language only brings you part of the way to helping you to get results for your blog or website.
To be honest, there are so many bloggers and small business owners who struggle with SEO in a big way which is good news for you.
You do not need to feel alone or somewhat isolated when it comes to understanding how to get your blog or website to appear in the Google results.
I will spend some time explaining the basics as best I can with the hope that it will help you to grasp foundational SEO concepts.
What is Search Engine Optimisation?
Just in case you found this post by accident and you have never heard the phrase search engine optimisation or SEO before, here is a definition.
SEO simply means that you are placing your content in a format that can be easily understood by the search engines like Google, Bing and Yahoo.
So that your content can be displayed accurately in the search results pages for users to consume.
Google's entire search business model is based on delighting the searcher with the best results.
The reason why you need to do this is that the technology used to index all those billions of pages of content are these things called spiders or bots.
They don't speak a language like English but they do understand codes. So, when we as bloggers place code around our content we are helping these spiders to understand how to index our content.
The term optimisation is the name given to the process that we use to tweak the content so that these spiders or bots can understand it.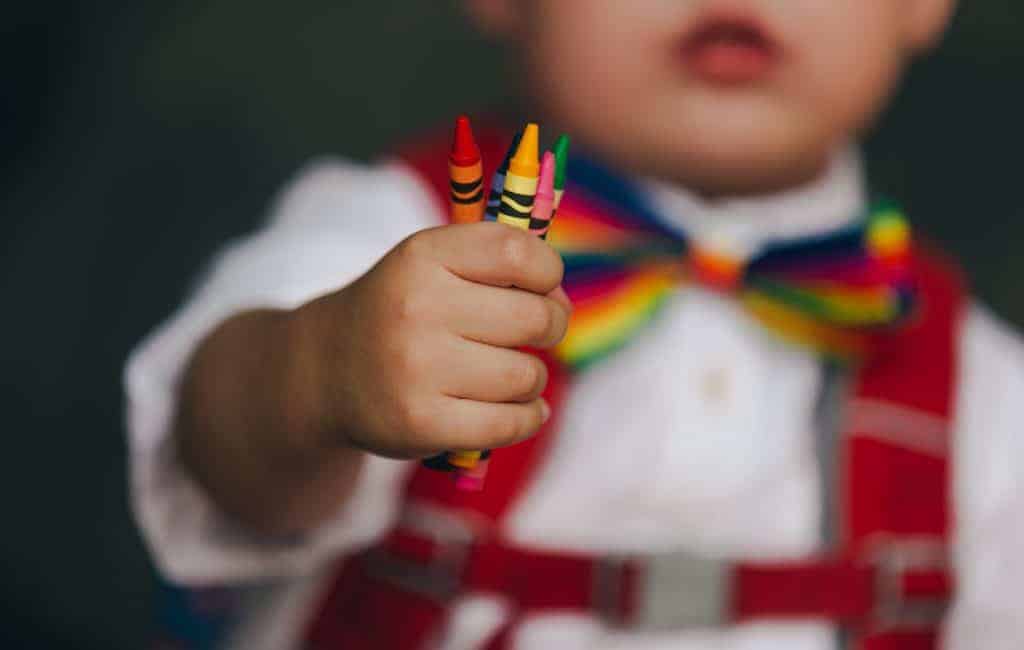 SEO for Beginners Tutorial
So, without further delay let me dive into this simple SEO for beginners tutorial which is going to help you to write your super SEO ready blog posts.
We are going to take things in steps as I don't want you to get lost along the way. The first step in this tutorial is thinking of a topic.
You can decide on any topic or sub-topic that is relevant to your blog or business. When I talk about a topic I am referring not just to a broad topic like food.
Think more along the lines of a sub-topic like vegan breakfast ideas or the first 6 months as a new Mother.
Once you have a sub-topic in mind spend some time mapping out that sub-topic into a series of 5-8 posts.
Google loves giving you authority for a bunch of topics (also known as topic clusters) rather than a single topic so you can help Google by writing in a series.
The series can also be in the form of a progression where you outline a process from start to finish.
Blogging Progression
Let me give you a very practical example of a progressive set of posts. Anybody who wants to start a blog follows a number of steps.
Normally, they would conduct some niche research and spend some time uncovering most profitable blog niches that they want to write about.
Next, they would do some research around a name for their blog and spend some time with that and once they are happy they will buy a domain name.
Not everyone does this next but some of them spend time building a brand by coming up with the look and feel of their brand including colours and fonts
Finally, once they are happy with the name, colours and possibly a theme (if using WordPress) they will purchase hosting and set up their blog.
At this point, they proceed to write out their posts and promote their new blog or website to everyone.
So, the progression looks like this:
find a hot niche -> choose a name -> buy a domain -> find great WordPress hosting -> setup the blog -> write a few posts -> launch your blog -> promote your blog
Psychology of Progressions
In this SEO for beginners tutorial, you need to contemplate for a while about human behaviour.
If you stop and think about it when you spend time writing out 8 blog posts in this way it will help your readers and it will also help Google.
Here's why. You help your readers to answer the next question even before they can ask which means they will keep coming back to your blog until they complete all the steps.
In fact, life as you know it is full of progressions or in some cases cycles. For example, a day in the life of any person working a 9 to 5 job is like a progression. Let's take a look:
Alarm goes off -> wake up -> meditation -> have breakfast -> travel to work -> start work -> lunch break -> finish up work -> travel home -> exercise -> dinner -> entertainment -> sleep
Looking at that cycle really made me sad, I believe that life should not be that monotonous.
So, if you are like me looking for something more interesting take action. In fact, take a look at my resource which outlines business ideas for women at home.
Spend some time now mapping out your series of 5-8 posts then we will move on to the next stage.
Remember that humans are creatures of habit and by that I mean they like having a bit of structure in their life.
Keyword Research – SEO Tools
Once you know what you want to write about in each post (general topic) then it is time to do some keyword research.
For each one of your outlined posts you are going to use DIY SEO tools like Keywords Everywhere and Ubersuggest.
The reason for using keyword tools is to find out if there are people out there who are actually interested in your topic.
Also, if they are interested in your topic what phrase they are using to find your content. If there is no demand for your content it will not make sense to write it.
Let's help this employee to have an amazing day with a brilliant wake up alarm and a yummy, well-planned breakfast.
Followed by a delicious lunch, powerful exercise, awesome dinner, meaningful entertainment and great night sleep.
A Day In The Life of An Employee
Each person's day starts the night before where they remember to set the alarm. So, we are going to get this person a great alarm clock. Using Keywords Everywhere and Ubersuggest here is what I found:
Best alarm clock for heavy sleepers – 4400
Alarm apps for heavy sleepers – 390

I have two different keywords because the first one is very competitive. So, you want to take a slightly different approach by ranking for a less competitive phrase first.
This will help you get 'credit' for the more competitive term.
Stage 2 – Breakfast + Lunch + Dinner – Meal Prep
You want to ensure that they have an amazing day with a delicious breakfast and lunch.
So, it is possible that you want to help them plan their breakfast and lunch from the night before.
Because everyone is on different diets and eating habits I think it is best to give them a meal planning guide that will help.
Here is what I found using a combination of Ubersuggest and Keywords Everywhere;
Meal prep basics – 390
Meal planning benefits – 110
Healthy meal prep ideas for a week – 5400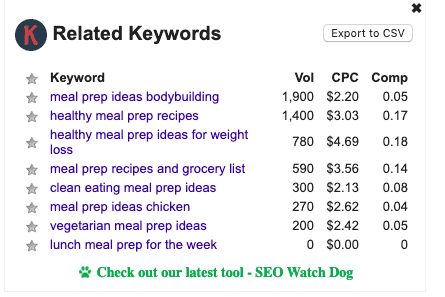 Again, you are trying to find phrases that people are searching for that has a high volume of searches as well as not so competitive.
You will rank for the less competitive keywords first before ranking for the more competitive ones.
Other Keyword Ideas
If I was writing a real series the next thing I may do is research keywords for electric scooters, scooters for rent or items that employees can use to get to work in style.
I would also look for stuff this person can do while they are travelling to work like listening to motivational podcasts.
Continue doing this until you find high volume searches (100-5000 searches) as well as not so competitive phrases for all 5-8 sub-topics then move to the next step.
Try to find 3-5 key phrases for each of the sub-topics that you want to include in this series. It would be a nice blend of very competitive with not so competitive keywords.
User Intent – SEO Tutorial
Before you decide to write your 5-8 blog posts you need to spend time spying on the competition to see what they wrote.
The reason for this is because you want to make sure that your article does not stand out like a sore thumb.
If you want to learn SEO the right way you need to understand the reader or user and what they are looking to accomplish.
In fact, the bottom line is that you want to give each reader what they expected to find when they entered the keyphrase.
So, let's look at an example. When I entered healthy meal prep ideas for the week here is what I found.
Now that you know what the user is expecting to see in the results it is time for you to write your version of meal prep ideas.
Writing for SEO
The next task on this SEO for beginners list is to write an article for each sub-topic using SEO content writing tips.
Try as much as possible to incorporate the phrases that you found during the keyword research phase.
Remember the primary goal in this step is to write a post that is as complete as possible that will answer all the reader's questions.
What I do is pretend to have the person sitting next to me asking all their questions. I then map out their questions in the form of an outline.
It may make more sense for you to write the entire blog post or series from start to finish then go back and add the keywords or phrases that you found.
One key thing to consider is the call to action or next step. In other words, what do you want the reader to do after they finish reading the article?
You can offer them a free download or an email course or they can buy something from you. It is really up to you to decide.
In terms of the length of posts, I tend to go for a minimum of 2,000 words. The expected minimum is 300 words but if I am going to win the game then I prefer to give loads of value.
Formatting + Optimising
Once you are finished writing all posts then it is time to format them in such a way that the spiders or bots can understand what your content is about.
If you are using WordPress the quickest way to help you format each post is to install the Yoast SEO plugin.
After it is installed you can decide on your main keyword or keyphrase for each post and place it in the space provided.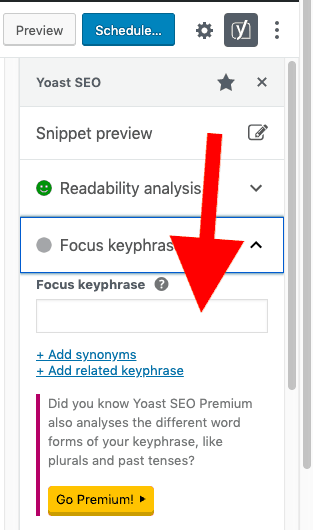 Create a big list of catchy titles then decide on a catchy title for each of your blog posts/articles. The goal is to get people to click through when they see it.
Use tools like CoSchedule Headline Analyzer, Sumo Me Headline Generator and Portent Title Maker to give you inspiration about great titles.
Meta Description
Finally, you want to enter a summary (must include keyphrase) that describes your article, this is called the meta description. It is also crafted in such a way to get the click.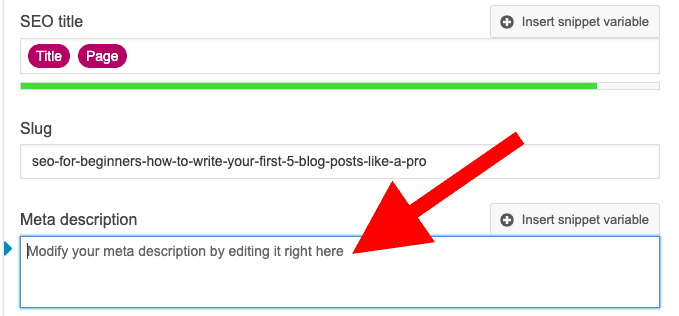 Permalink Structure
Ensure that you head over to the settings and change your permalinks to have the post name. Here is an example so you understand.

For every image ensure that you have the image file name with a meaningful word or one of your keyphrases. See example below: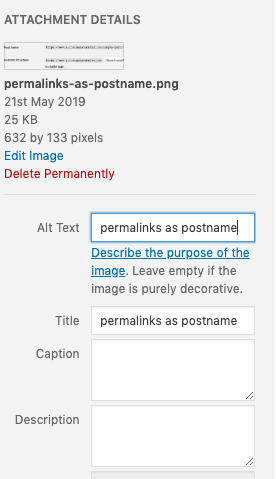 URL slug
Also, choose a short enough keyphrase that will go into the URL box as shown for this blog post.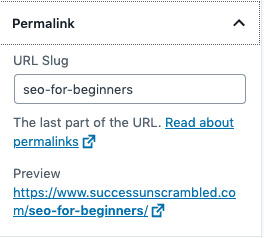 Once you have done all of this correctly you can go back and check that you have all the primary and secondary keywords or keyphrases included in each post 1-2 times.
Meta Tags – H2, H3, H4
This SEO for beginners tutorial must include meta tags. In simple terms, meta tags are the technical names for subheadings and lists inside your article.
It is good practice to include H2 tags which are the paragraph subheading titles. These H2 tags can also include secondary keywords.
Feel free to include H3 tags which are subheading titles of the H2 tags. It really is just a great way to index your article. See example below:
It is very similar to writing a thesis or an essay where you have titles at different levels to help the user understand how to categorise and organise your content in their heads.
List items also help you get featured in the snippet or question box section of the Google search results.
Try to put sufficient spacing between paragraphs and sentences because many users may access your post from a mobile device.
Internal + External Linking
The internal linking is next on the list and this will largely depend on if you are publishing all the posts at once or if you are scheduling them out over time.
Whatever you decide to do ensure that you link one post to the next in a progressive manner.
Here is an example of an internal link where I used the key phrase in the link text:

Remember to only link to posts that are already live as you don't want your reader clicking on a link to a post that is scheduled (not yet live).
Only link to posts that are related and makes sense for the user. Also, link to credible external sources that will be around for the long term.
Be sure that your external link text does not include a keyword that you would like to rank for now or in the future.
Overall User Experience
Spend some time looking at the preview of each blog post and ask yourself the important questions.
Have I done the best for this blog post?
Does it over-deliver on what the user was expecting?
Can I make it more friendly for the user by including more images?
What can I do to wow the reader even more?
How does it compare to the other results on the first page?
If you have genuinely done everything possible to give the reader the best experience ever then it is time to add your social media images.
After adding your social media images click publish or schedule and feel free to revisit it just in case you forgot to add something.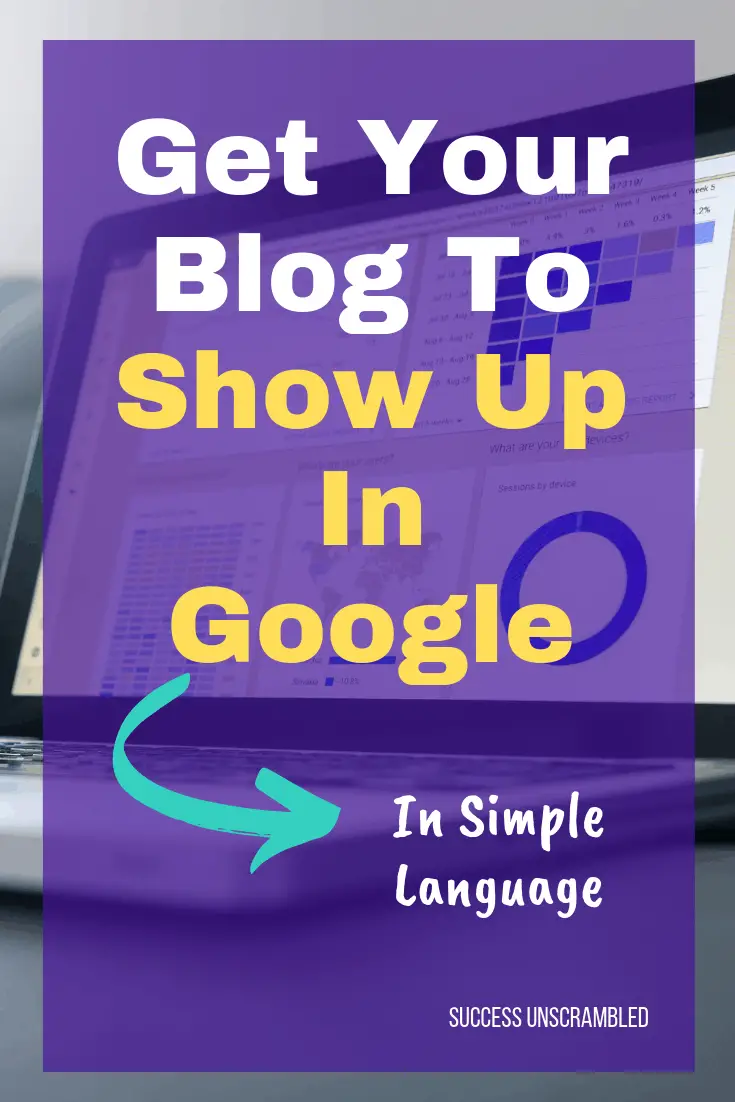 Conclusion
You are probably thinking that there is more to this whole SEO game and the truth is that I only covered the basics that you need to get ranking.
The title of this post is SEO for beginners so it would not make sense to overwhelm anyone with more than what is needed to get 5 blog posts written and published.
I have spent time writing more information in other posts which you can find in this super-duper SEO resource here.
SEO can be as simple or as complicated as you want it to be. If you are wondering if you can rank following this basic tutorial the answer is yes.
If you have been holding back on using SEO in your blog post because you thought it was too technical then this is the simple version.
This is your opportunity to grasp SEO with both hands and jump right in so that you can get ranking.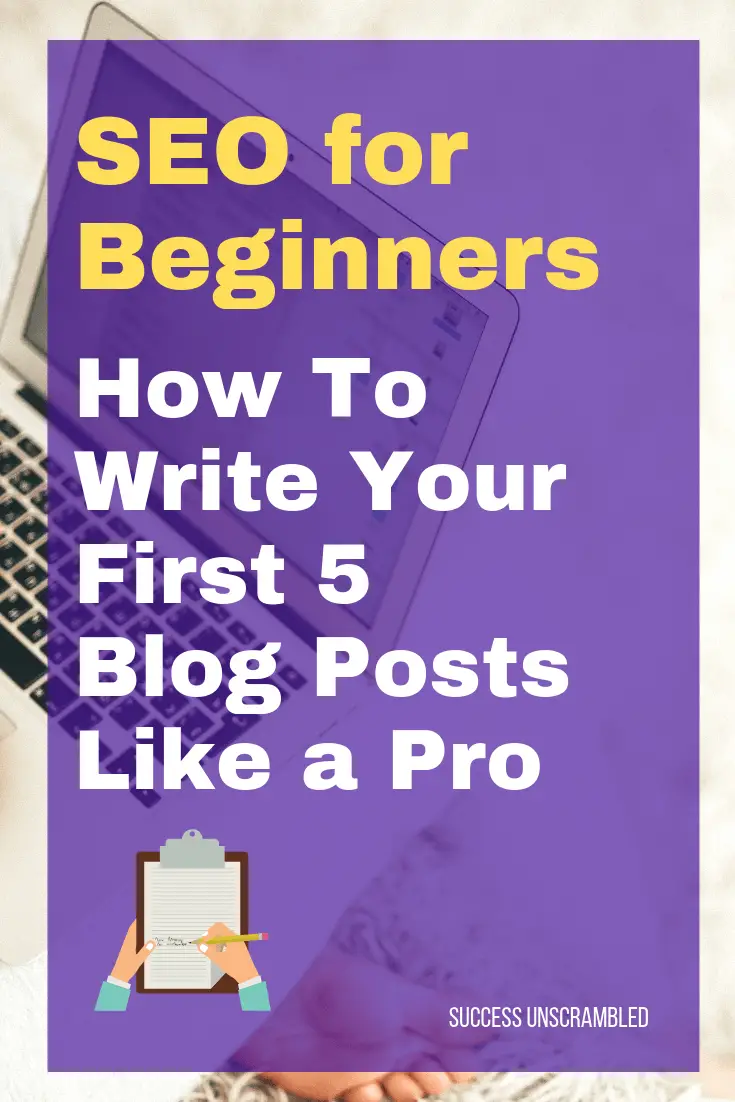 Announcements
Remember to subscribe to the Success Unscrambled Podcast where you will be the first to hear what's happening in the entrepreneurial and digital marketing world.
Your positive review of this podcast is vital to keeping it alive and running for the next 12 – 24 months so please leave a positive review for us on iTunes, Spotify or any of your favourite podcast players.
Are you looking for more advanced SEO strategies? Check out what you need to do to rank higher in Google here. Also, grab this SEO checklist here.
Still not getting sufficient traffic to your blog? Find out what you need to do to increase blog traffic here.
Need another way to get more blog traffic? These simple ways to grow blog traffic should be able to help
If you are a startup or small business and you need to hire a virtual assistant to complete tasks such as social media marketing, blogging, keyword research or Pinterest account management then take a look at these packages.