Podcast: Play in new window | Download (Duration: 31:03 — 43.2MB) | Embed
Subscribe: Google Podcasts | Spotify | Amazon Music | Stitcher | Email | TuneIn | Deezer | RSS | More
Congratulations on launching your new blog! Now that it is live are you looking for a way to get your blog noticed?
Your followed several step by step instructions on starting and launching a new blog but after 1-2 weeks it looks like no one is reading your blog.
It is possible that you shared your website with a number of friends and family members who all cheered you on during the first few days.
However, you keep checking your statistics or reports and you only had 100 visitors over the past week.
Don't worry your blog is not broken and most likely it has nothing to do with what you wrote. I am sure a lot of people would enjoy reading your stuff.
Many people struggle with the same challenge that you are going through right now so you will be happy to hear that it is normal.
The good news is that it is fixable and it can take as much as 6 months to get your blog noticed by Google.
In this post, I will outline a number of things that you can do to get visitors to your blog from other sources.
Why is it so Hard to Get Your Blog Noticed?
The core reason why it can be hard to get your blog noticed is you need to understand how visitors find out about you.
Let's look at an analogy. If you decided one day to open a supermarket in a town of 100,000 people and they pass by every day they know that you are there.
If you decided instead to open a store that sold clothing for Eskimos. In this case, the store was in the middle of Phoenix, Arizona you may get a few sales but not as much as a supermarket.
The reason the store gets a few sales is that people can see your physical store so they know that your store is there. However, the market may not be right for the location.
A blog is different because it does not have a physical presence so when you set up a blog you need to let people know it is there so they can find you.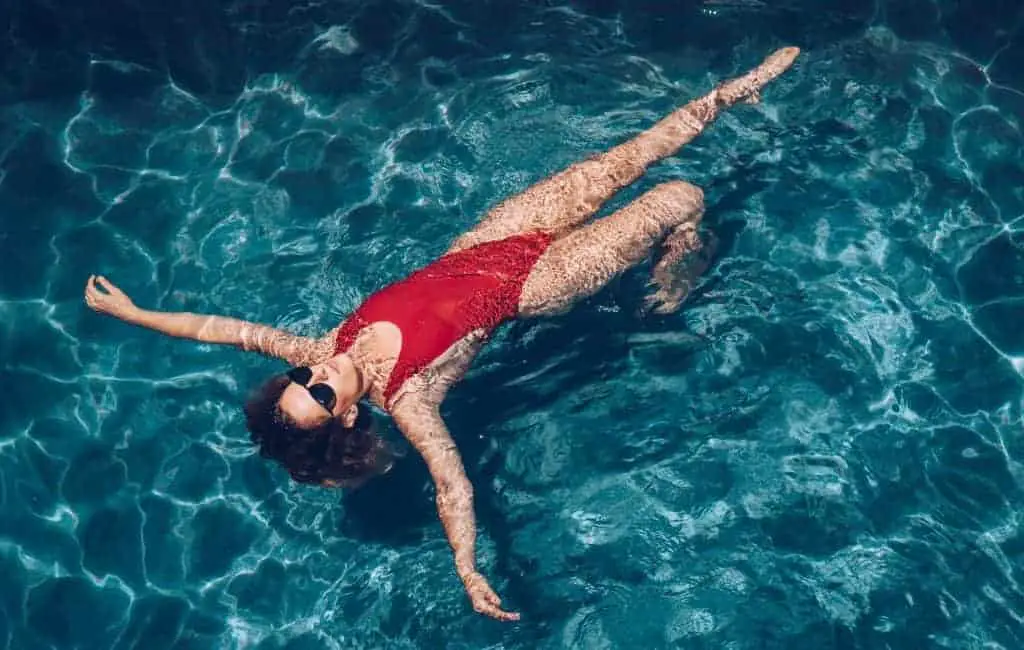 How To Get People To Find Your Blog
The first step in this process is understanding who your potential readers are for your blog.
I mentioned this before in a previous post but here is a brief summary of it again. Do you know where your reader spends most of their time online?
Here are a few places for you to consider as to where to find your reader;
Facebook
Twitter
Instagram
Pinterest
Linkedin
Reddit
Also, what problem are you trying to help them solve? Where do they normally go to find a solution to their problem?
For example, if the solution that you are offering is teaching people to become experts at budgeting then where do they normally go online to find this solution.
I can think of two places and those are searching in Google as well as on Pinterest. You may find a few as well on Reddit.
The best way to get people to find you is to find the places where they hang out online and place your information right in front of them.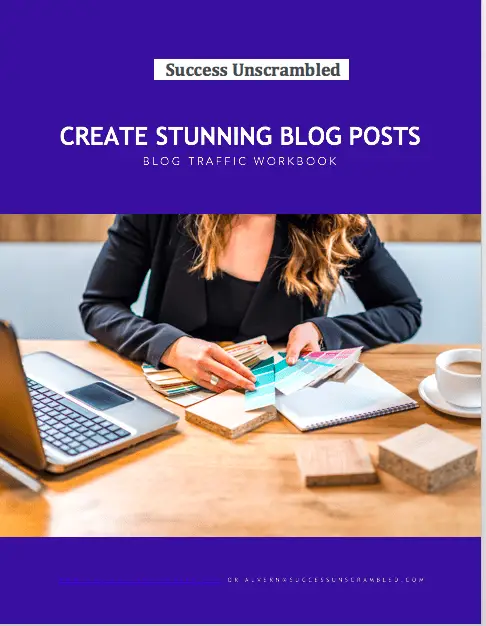 Create Stunning Blog Posts Workbook
Ways To Get Your Blog Noticed
Putting your information in front of your potential readers is not as straight forward as waving to them from a distance then introducing them to your blog.
It does involve a lot of content marketing (creating and marketing content) and using an always-on approach to get your blog noticed.
Here are 13 clever ways to accomplish this without losing your mind or feeling overwhelmed.
1. Guest posting/blogging
A great way to get your blog out there is to write content for other people's blogs. It just means that you are introducing your blog content to their existing audience.
If you have not done this before you just need to go to Google and type in your topic plus the phrase 'guest post'.
For example, if you are into budgeting then go to Google and enter "budgeting + guest posting" or "budgeting + write for us" (without the quotes).
2. Writing on Other Platforms
Sites such as Medium, LinkedIn, Kinja and Thrive give you the opportunity to create an account on their platform and write posts there.
You might be thinking that doing this involves a lot of writing and it does. However, if your ultimate goal is to write on these platforms for 6-12 months then stop then it is not such a bad idea.
If your goal is to get readers to your blog then doing this for the short term will help you get your first blog readers.
3. Running a Contest on Social Media
A cool way to get traffic to your new blog is by running a contest on social media platforms like Facebook and Twitter.
I have heard a lot about the KingSumo plugin that lets you run a contest right from your WordPress website.
The social media aspect comes in when participants are encouraged to share it with their friends to gain multiple entries to the competition.
It is important to remember that the gifts that you offer to the winners are relevant to your niche.
It should not be an iPad but something like a lifetime subscription to software for budgeting or something that is specific to your niche.
4. Forum Participation
Another great way to make your blog popular is by participating in forums. A few years ago I thought that forums did not exist anymore.
However, I was surprised to learn the amount of people that still participate in online forums.
You just need to go to Google and type in your topic plus forum, like this "budgeting + forum".
I just saw the Money Savings Expert Budgeting forum has over 1.8 million members.
At the time of writing, there were over 7,600 members currently online which is amazing!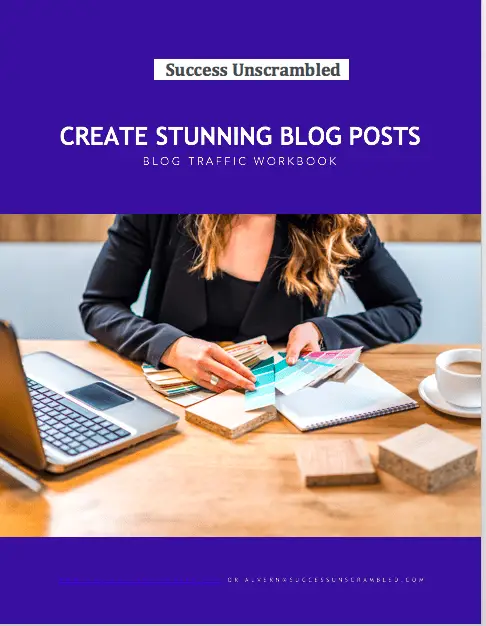 Create Stunning Blog Posts Workbook
5. Facebook Lives
If your audience hangs out on Facebook you may want to consider doing a weekly Facebook Live.
For those in the food niche, they can host a meatless Monday series on Facebook. If you don't do food you can always do a series called Freedom Friday for Moms.
You can also have a special day where you do training like Training Thursdays for those who need quick tips and tricks.
Stuck for ideas? Check out Allie's 365 days of Facebook Lives calendar here.
6. A 5 Day Challenge
Have you ever thought of doing a 5 Day Challenge? Well, this is yet another clever way to get readers to your blog.
You can base the challenge around something valuable. A good example is how to make sourdough bread if you are in the food niche.
If you teach people to create things then you can do one on creating their own DIY cream or deodorant or bathroom toiletries in 5 days.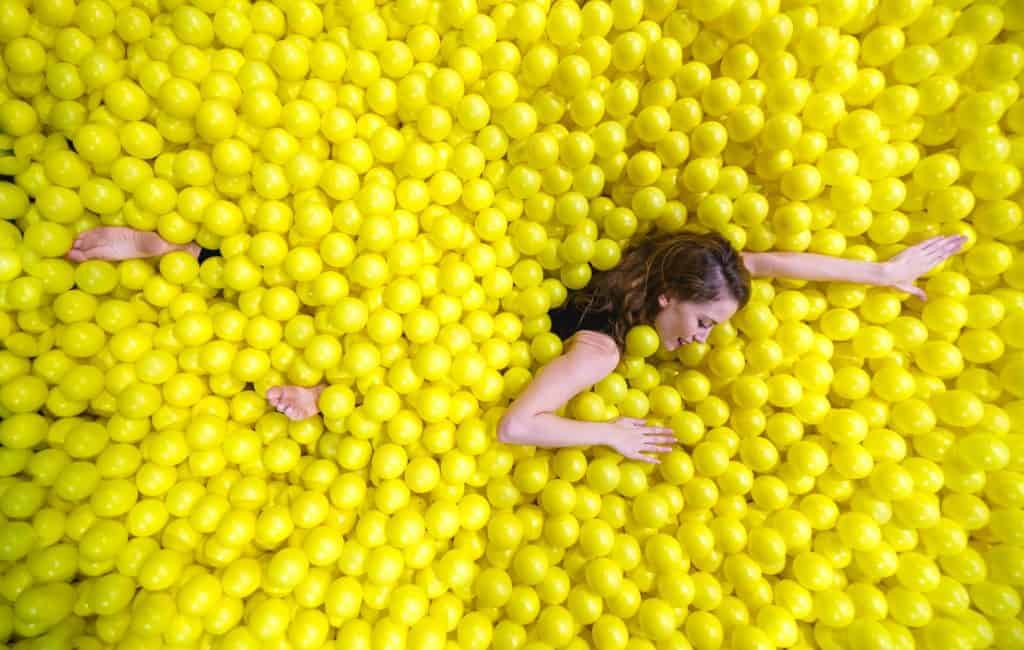 7. Pinterest for Business
Pinterest is a great platform for anyone in the food, DIY, lifestyle, fashion, Mommy or beauty niche.
You simply hop over there and create a business account then confirm your website and remember to set up rich pins.
Next, you create your boards and start adding pins to those boards (yours and other people's pins).
Ideally, you need to have a minimum of 20 blog posts already published for this to work in your favour.
Using a 3rd party scheduling tool like the TailwindApp will help you to get your blog out there. Check out my Tailwind review here.
8. Blogger Collaboration
A clever way to increase readers on your blog is to collaborate with other bloggers in a complementary niche.
I covered this a few weeks ago during a podcast interview. A blogger focused on minimalism got together with a Stylist and cleaned out her closet.
She even went as far as getting a capsule wardrobe created so that she will not need to purchase essential items for many years.
It really was quite an experience for both bloggers and their readers found it quite entertaining.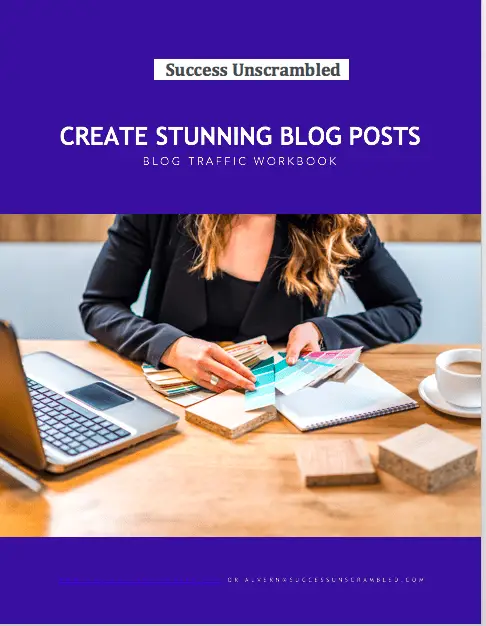 Create Stunning Blog Posts Workbook
9. Search Engine Optimisation (SEO)
One of the most important ways to get your blog to show up in Google search is by implementing SEO techniques on your website.
Every blog post will need to be tweaked in such a way so that the technical team at Google can index it correctly.
If the concept of search engine optimisation is new to you then check out my SEO for beginners resource here.
However, if you have done all of that and it has been 3-6 months then take a look at these crazy reasons why you fail to rank in Google.
10. YouTube
According to an article on Oberlo, 85% of all Internet users in the USA watched online video content monthly.
On that same article, it states that 54% of consumers want to see more videos from the brands they support.
A report from Smart Insights outlined that 93% of businesses said that they got a new customer thanks to a video on Social Media.
So, I guess it means that you need to consider creating videos and using it as a tool to market to potential customers.
11. Content Syndication
While that may sound like a really big word it simply means synchronising your existing content to another platform.
This process is already offered by Medium and LinkedIn. However, the platform I have in mind for this particular post is Flipboard (my blog got accepted, yay!!).
It allows you to set up a publisher account for free where you can pull in the RSS feed from your blog.
After your blog's feed or account is approved people visiting that platform will be able to see your content.
12. Business Networks Online
Another great way to attract readers to your blog is via online business networks. There are many out there like Startup Nation Community, LinkedIn, Networking for Professionals and Meetup.
A great one that I found recently is called BizSugar. They offer free training and supports for anyone in small business. They even host masterminds completely free of charge.
So, what are you waiting for get your pen and paper out and start joining all these fabulous business networks to promote your blog?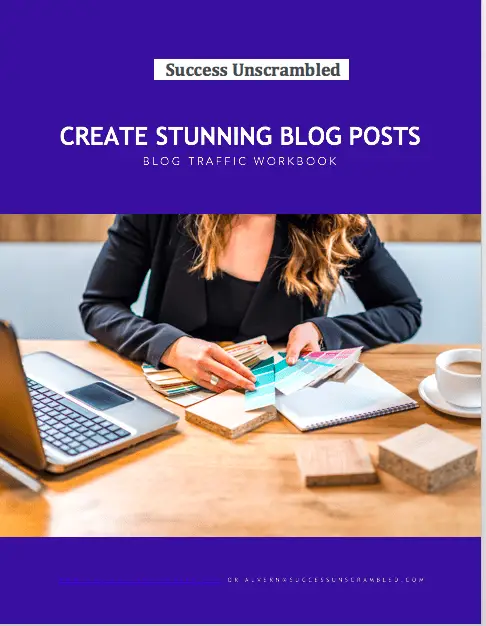 Create Stunning Blog Posts Workbook
13. Push Notification
Sometimes one of the best ways to get more readers to your blog is by getting those who already visit to get a notification each time you publish a new post.
Yes, this can be done via an email list but another technology that is available is called push notification.
It involves a little box that pops asking you if you would like to be notified of new content. It looks like the image below.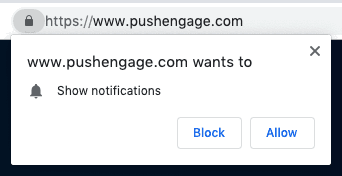 The folks at Push engage is one such provider and you can sign up to their forever free plan that allows for up to 2,500 subscribers.
Conclusion
As you can see there are so many ways to get your blog noticed that you will be spoiled for choice.
Pick one from the list and work your way down to the end. Of course, all options may not be suitable for your blog type so feel free to pick and choose.
Remember that you can also use all the standard ways that small businesses market their business as well.
You can find a giant list of 50+ creative ways to market your business here as well as these simple ways to grow your blog traffic here.
Over to you, what has been your best tips and tricks to get your blog noticed?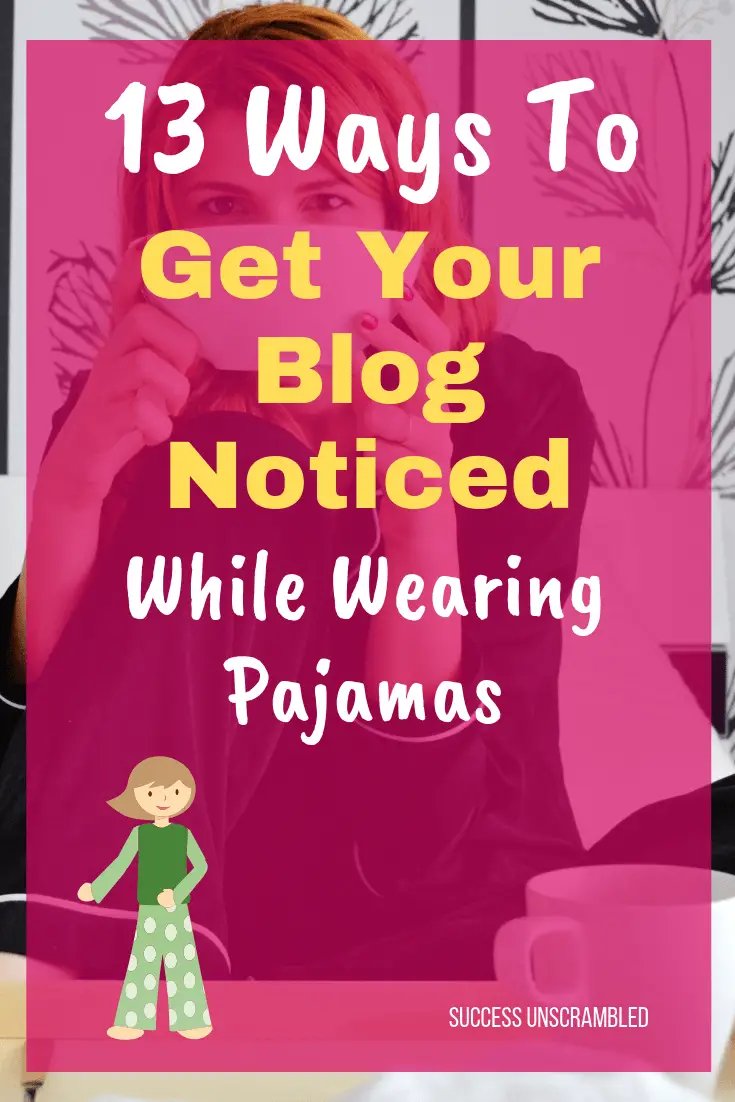 Announcements
Remember to subscribe to the Success Unscrambled Podcast where you will be the first to hear what's happening in the entrepreneurial and digital marketing world.
Your positive review of this podcast is vital to keeping it alive and running for the next 12 – 24 months so please leave a positive review for us on iTunes, Spotify or any of your favourite podcast players.
If you are just setting up your account on Pinterest and need some help check out this resource that shows you how to grow your Pinterest Business Account here.
Are you trying to find a way to become consistent at blogging? Grab this resource that outlines some key tricks about how to blog consistently.
Need to become better at creating content for your blog? Check out this blog planner that is quite popular with my readers.
If you are a startup or small business and you need to hire a virtual assistant to complete tasks such as social media marketing, blogging, keyword research or Pinterest account management then take a look at these packages.