Podcast: Play in new window | Download (Duration: 20:56 — 29.3MB) | Embed
Subscribe: Google Podcasts | Spotify | Amazon Music | Stitcher | Email | TuneIn | Deezer | RSS | More
Choosing a domain name is one of the most important things you need to do when deciding to start a blog.  In this article, we'll cover the 7 secrets to choosing your next fantastic domain name.
In case you are not aware of it choosing the correct domain affects your brand and your message to your audience.  Your domain name says everything about your blog or business.
It could also say nothing about your brand or business.  Over time as you build your brand your audience will come to know, like and trust you.
Here are the 7 secrets to choosing your next domain name:
Which TLD
Memorable
Sensible
Length
Brandable
Vendor
Auctions
Nail these 7 secrets and you will be well on your way to securing the perfect domain name for your blog.
Also, save yourself the hassle of having to rebrand too often as it could happen that you never thought about it long and hard enough.
1. Which TLD?
TLD is a top-level domain which is the part of your domain name that comes after the dot.  For example in my domain name successunscrambled.com the 'com' is the top-level domain.  There are mainly two types of TLDs these are generic and country specific.
A good example of this is Canada's country-specific domain name is 'ca' whilst the one for the UK is 'co.uk'.
The more generic ones can be 'com', 'club', 'org' and 'io'.  Some can be quite fancy making them have an appeal of being different.
However, one thing to remember is that the three most popular TLDs are 'com', 'net' and 'org'.  These three also rank quite well in the search engines compared to any other TLDs out there.
2. Memorable
Have you ever found a brilliant website and realised while browsing the pages of the website that you need to stop and attend to something urgent only to have to close the browser quickly without bookmarking the site?
I had a very similar experience many times and it would have been so much easier if the domain name was easy to remember then it will be awesome.
This is one of the reasons you are encouraged as a blogger to really think about the domain name that you will choose for your blog or business.
You can always decide to use a more scientific approval to finding your company name by using a tool like Bust-A-Name.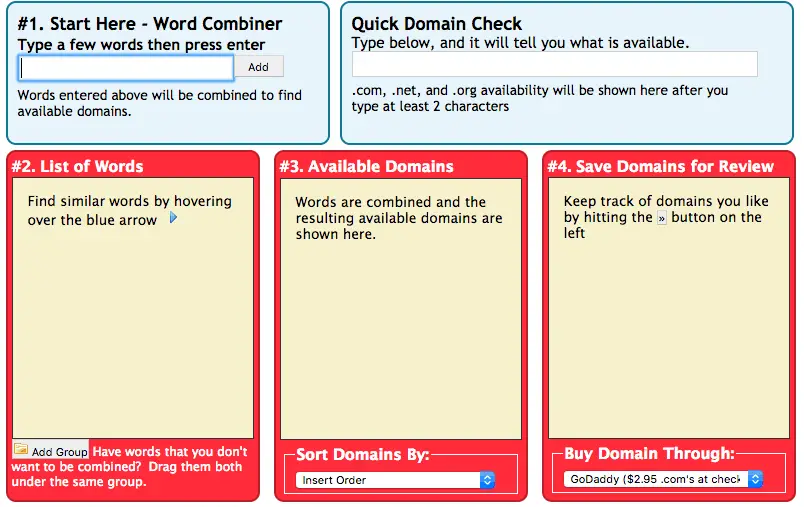 As you can see you start by entering ideas which will then lead to a few suggestions allowing you to choose the resulting words from the list as your domain name.
Whatever you do one of the key ingredients to making a domain name memorable is that it is easy to spell.
3. Sensible
You can decide to go down the route of making your domain name one that makes sense as opposed to sounding cool.
One way to achieve this is by going for keywords that represent what your business does.  For example, in my case, my goal is to unscramble the path to success for ambitious women who are stuck.
The phrase unscrambling success for women is obviously too long as a domain name.  Hence I went for success unscrambled.  Someone seeing the name knows that I am all for unscrambling success.
I must admit that I considered decoding success as well.  However, I just decided that success unscrambled sounded a bit more memorable and I did not want my site to be confused with the Da Vinci Code in any way shape or form.
Take some time to think about what the main goal of your business is for your audience and find one or two words including one verb that represents what you do so that you have the option to use that in your domain name.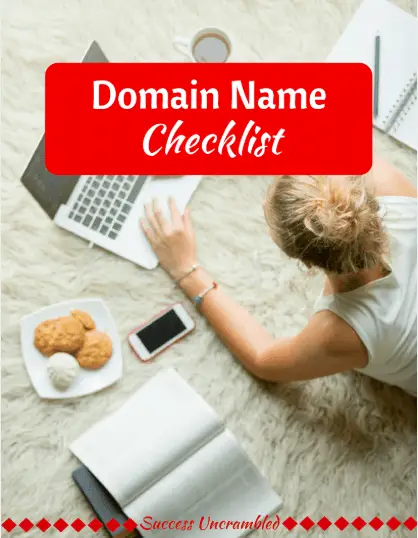 Grab The Domain Name Checklist
4. Domain Name Length
The length of your domain name is a very important factor for SEO purposes as to whether your website would appear on the first page of the search engine results page (SERP).
According to Search Engine Journal, the URL length should contain no more than 3-5 words.
So for example, if your domain name has two words in it then you can have up to 3 more words attached to it to make sure it achieves high ranking in the SERP.
A number of experts in the field have conducted research on the acceptable length of your domain name.  According to Buffer Social, the ideal length should be no more than 8 characters.
Many agree that the maximum length of a domain name should not be more than 20 characters.
5. Brandable
Having a brandable domain is essential because you need to make it easy for your audience to recognize, remember and fall in love with your brand.
A very important aspect of this is that your domain does not mean something negative in a local dialect.  It may seem virtually impossible to know if any of the names on your shortlist will have a conflict in another country or culture.
One way to find out is to search for that word in the search engines.  If nothing comes up then you can place a green tick next to that name.
If something turns up that is negative or questionable then you may want to remove that name from your list.
Another key aspect is ensuring that it is short enough to create profiles across all relevant social media platforms with a view to having a presence where your audience hangs out.
The ideal length for most social profile usernames is 15.  You can take a look at this article here for further information.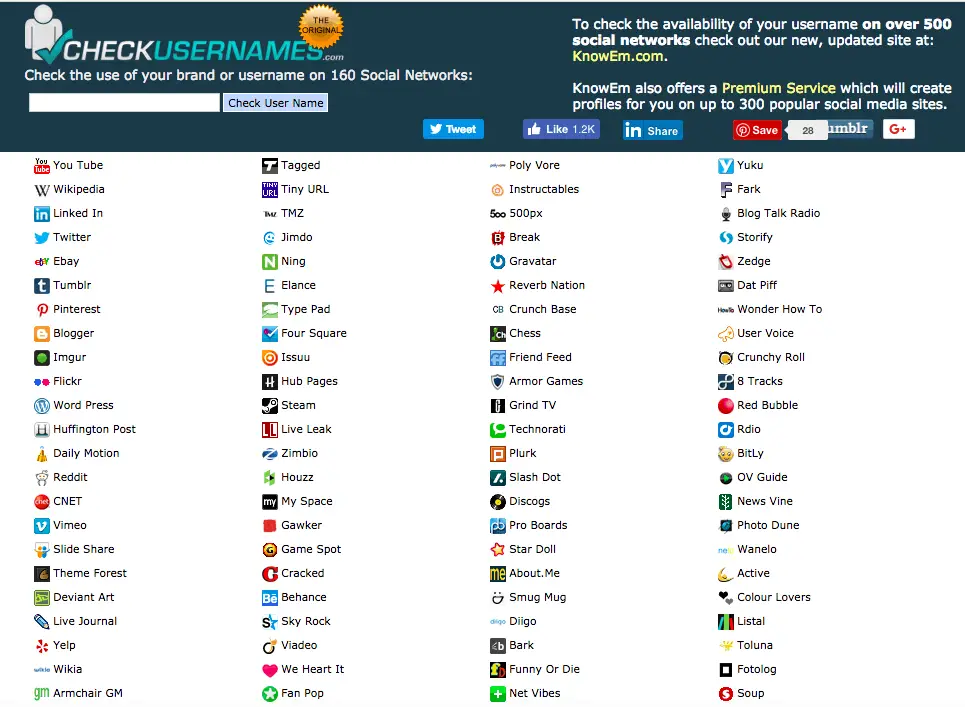 Use this handy social username checker to see if your shortlist of brand names are available on chosen social platforms.
6. Domain Name Vendor
Once you have decided on a shortlist of 3-10 names it is time to check to see if these names are available.  Many vendors offer you the ability to do a bulk check of domain names.
Even if you have a shortlist of 20-40 you can run a bulk check to see which of your chosen names are available across .com, .net and .org which will quickly help you to make a final decision.

When it is time to purchase you can use Godaddy but my preference is NameCheap.  While both companies will offer you great prices for the first year you will find that Godaddy's pricing increases significantly in the following 3-5 years of domain name ownership.
It is my experience that NameCheap's pricing remains significantly stable even 10 years on.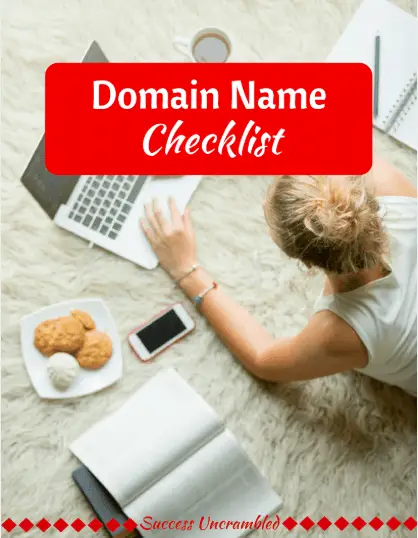 Grab The Domain Name Checklist
7. Auctions
Buying a previously used domain name can give your site a boost in the search engine rankings. Here are a few examples of what I am referring to in these screenshots from Serpwoo.

As you can see from the image above the domain apple.com has a domain authority (DA) of 100.  It is 30 years old has 100s of backlinks from high authority sites like Facebook, LinkedIn and Pinterest.  It also has high rankings in Alexa.
Let's take another not so popular domain like QuickSprout.com

You can see above that the domain authority here is 78 out of 100 with a spam score of zero as well as several thousands of backlinks.
The point I am making here is that if you purchase a previously used domain name with links still in place with a low spam score and a domain authority within the 33% range you can use this domain to jump-start your business or site.
If this is of interest to you and your team you can obtain a good domain from Godaddy auctions for between $200 and $500.
Ensure it is a good domain name before making your purchase as you could be flushing 100s of dollars down the toilet if that domain name was previously blacklisted.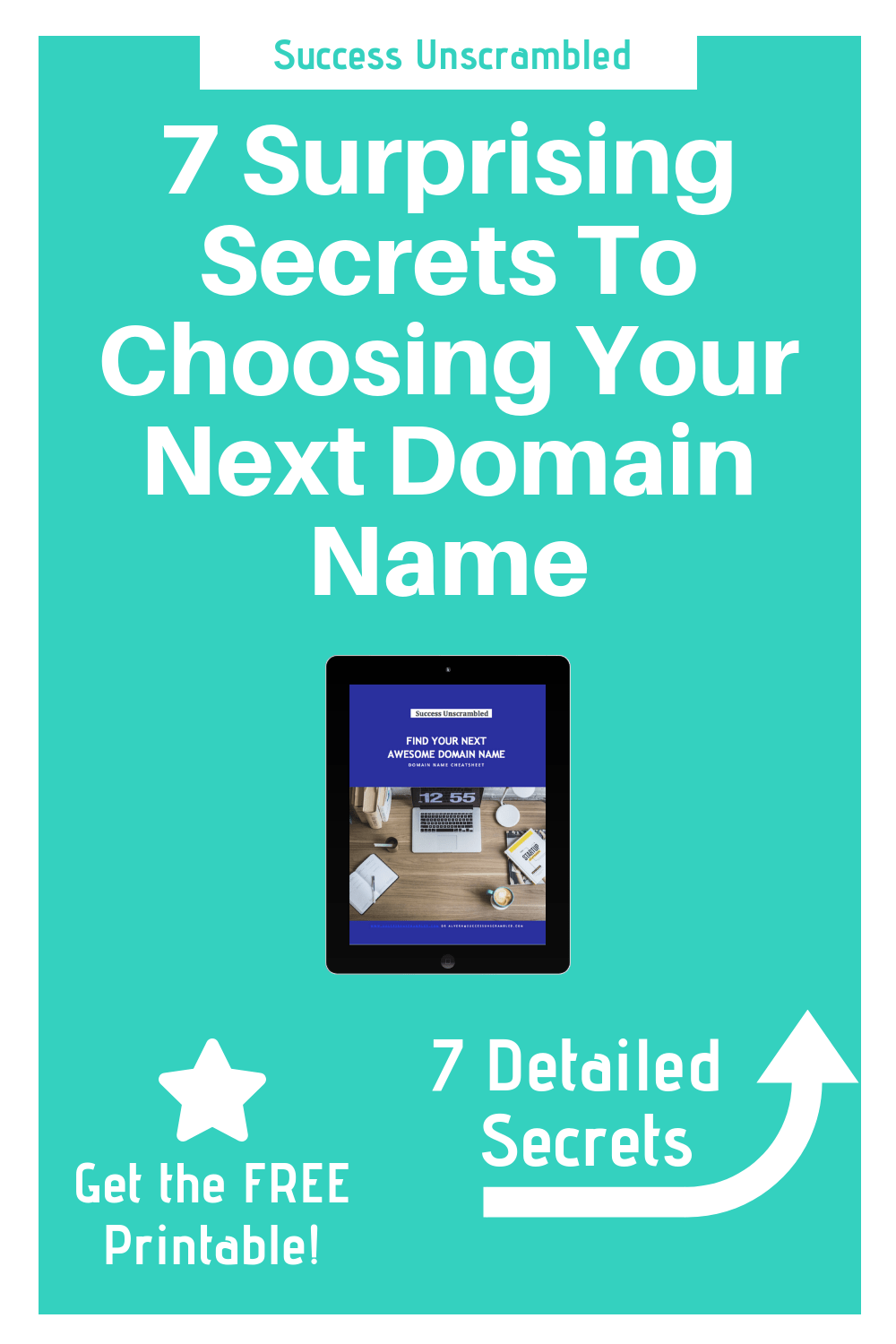 Announcements
I hope you found these secrets useful to your business.  You can subscribe to our podcasts to get notified when more success stories become available.
In case you missed it check out my free 15-minute mini video training about how I went from zero to over 21,000 views in 30 days on Pinterest.
If you need help setting up your profile on Pinterest or you need someone to manage your Pinterest account on a monthly basis you can work with me here.