Podcast: Play in new window | Download (Duration: 40:28 — 56.1MB) | Embed
Subscribe: Google Podcasts | Spotify | Amazon Music | Email | TuneIn | Deezer | RSS | More
Over the last 10 years, I have managed to come up with over 1,000 blog name ideas that I used to start a minimum of 100 blogs.
Yes, you read that right, I have started over 100 blogs during the last 10+ years.  That means that I probably made far more errors when it comes to blogging than you have, lol!
It also means that because I made so many mistakes with blog names I have actually increased my chances of getting closer to success.
Are you stuck with wondering how to come up with a blog name for your next exciting business or blog project?
The one thing I have learned is that you will probably never be 100% happy with the name you finally choose.
You will, however, be sufficiently content that you did your due diligence and that you chose the best possible name at the time.
You can easily spend a lifetime coming up with blog name ideas without starting a blog if that is your long-term business plan.
In this blog post, I will spend time with you outlining the reason why you should choose a good name and where to get the inspiration.
I will also advise on the best tools to help you find great blog name ideas.
Disclosure: Please note that this post may contain affiliate links which means that if you buy one of my recommended products I get paid a commission for sharing the link.  I only recommend products that I have tried myself and have experienced success.
1. Why Bother Choosing A Good Blog Name
Well, the truth is that a blog name is like a label that describes what your blog is about and it also makes it memorable.
If you have any experience doing research online you will come to realise that there are hundreds of thousands of blogs that deliver information.
What makes a handful stand out among the masses are a few things:
The name of the blog
The experience of using their site
The quality of their information
Social proof
Can you trust them?
I know some of this sounds almost hard to relate to but the truth is every day thousands of people go online to solve a problem.
There are also many resources online that can help them solve that problem but at the end of the day, they choose to use 1-2 of those blogs.
Why do you think they did that?  When was the last time you purchased something online?  Do you remember why you chose the site that you did the transaction with?
>Need Help Creating Your Blog? Grab My FREE Blog Creation Service – Click Here<<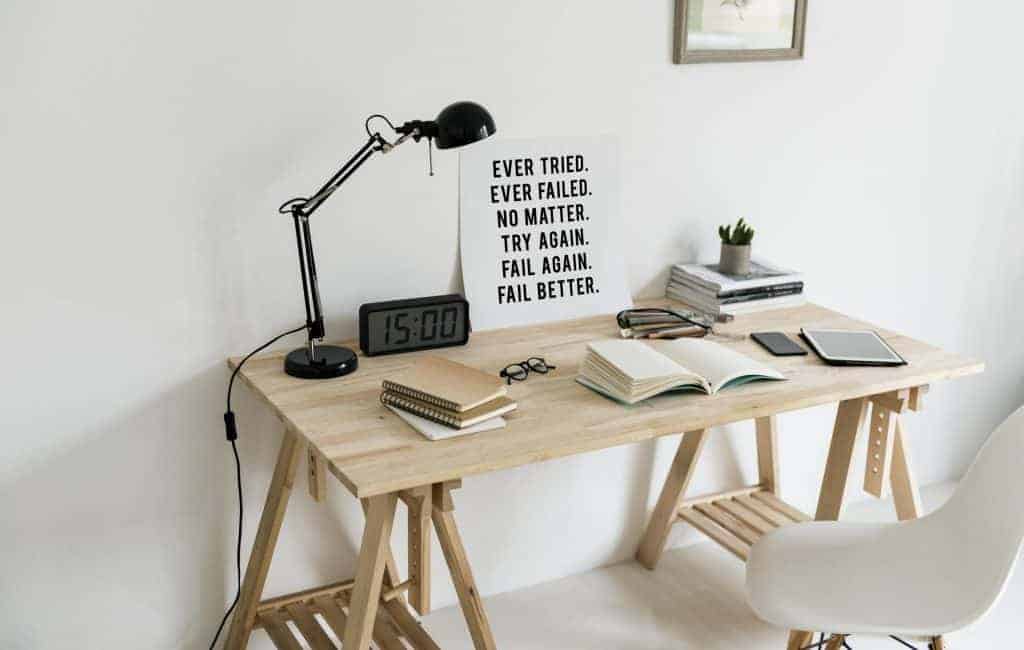 2. Popular Blog Name Examples
Let's spend some time looking at a few popular websites so that you really get a chance to understand the importance of a blog name.
Amazon is the world's largest e-commerce site but before they became popular no one knew about them.
Strip Amazon of their social proof, big reach, vast websites, brand and money and it is simply a name.  When I hear the name I think of a big river in the Amazon forest.
Let's look at a smaller company that represents a blog.  Airtable is a good example of a smaller site.  When I first heard the name I thought it had something to do with tables (spreadsheets).
Lemons and Basil is another good one as it tells me that it is something to do with food and it is indeed a food blog.
Hairs Out of Place is another one that just sounded fun and I thought it was to do with beauty but it is essentially a lifestyle blog.
Finally, eTramping is another one that to me sounded like travel and I was correct as it is a travel blog.
3. Passion + Purpose = Blog Name
After looking at these few examples it is time for you to remember what is your passion and purpose.
The reason why I spend time focusing on this is that if you are not passionate about your blog niche then you are not going to succeed as a blogger.
As you can imagine I speak from experience.  I am that person who started 100 blogs and failed on many of them so trust me when I tell you to focus on your passion.
What is that one thing that you can talk about even when you are tired?  The one thing that brings a sparkle to your eyes is most likely your passion.
Have you ever tried singing in the rain?  Better yet, what is that one thing that you will do despite the fear that you feel deep down in your mind?
The main reason why I failed at blogging in the past is that I chased after niches that were popular.
>Need Help Creating Your Blog? Grab My FREE Blog Creation Service – Click Here<<
I was told that they "were guaranteed to make money" but I failed because I was miserable writing about topics that I had no interest in at all.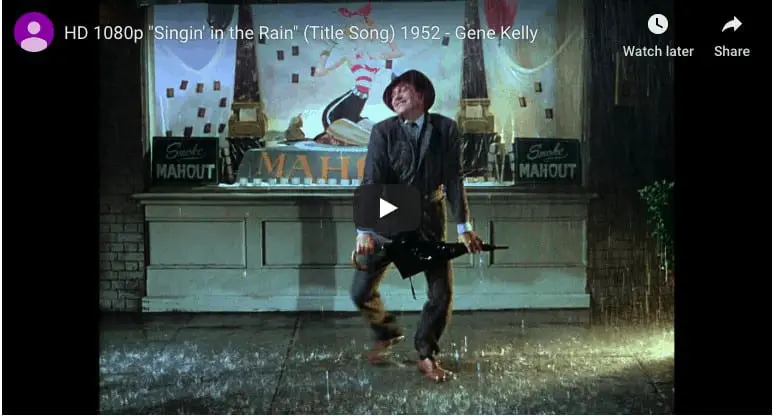 4. How To Name A Blog
After you have decided on your passion and purpose you need to decide on your offering.  I know that this is going to be difficult because figuring out how to name a blog can be tough.
You may think that you don't know enough about your niche to be considered an expert.  In fact, you may not yet have a product or service to offer your audience.
You may feel like a complete fraud and you may be terrified of failure.  Well, I've been there and done that.  Hey! Maybe I should create a t-shirt on that topic? Haha!
If I create a t-shirt I can quite easily say that I've been there, done that and worn the t-shirt.  Thanks so much for the idea, lol!
I am obviously distracted so where were we?  Yes, it is okay to fail after you have tried but if you don't try that is worse than failure itself.
Another way to choose a blog address is by using this formula:
[passion + client benefit] = blog name
Your passion plus the benefit or the results that you want for your audience will give you a great blog name.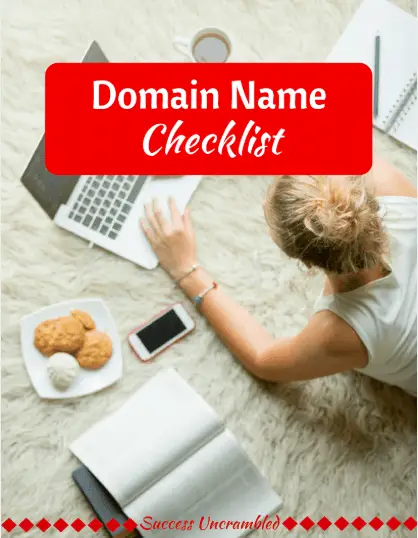 Grab The Domain Name Checklist
5. Blog Name Examples
I sat down on a Friday afternoon and just for fun I decided to come up with 20+ blog name examples that people can use across the food, lifestyle, DIY, fashion and travel niche.
You are probably thinking that maybe I have just got too much time on my hands but the truth is I just wanted to see if I am still good at doing this part of blogging.
Here is that list of creative and catchy blog names so you can see that is not as difficult as it may seem to be.
boxitup.com
unboxmylife.com
hanginginthebalance.com
lituplife.com
nohesitation.com
iamlistening.com
peanutheart.com
irresistiblelife.com
bedsidemanners.com
chasingtrends.com
handmixedlife.com
berrylife.com
tripodeyes.com
sweetstickyrice.com
simpleandpleasurable.com
pigeonflight.com
thehothouse.com
steadyessentials.com
everythinginplace.com
cobwebsandfluff.com
thekettlewhistles.com
awarmcupwithcookies.com
thereisalwayspopcorn.com
sweetwatermelon.com
thehangingonthewall.com
thatsofthum.com
greencupcakes.com
Do you know what is the craziest result of this experiment? At least 19 of these names are still available for sale (as of May 2019) at the normal price of between $8.00 and $12.00 on NameCheap.com.
I thought that at least 50% of them would have been taken but I was so wrong. the even better news is that many of them still have the TLD .com available for sale.
The list contains many food blog name ideas so grab them while you still have a chance.
6. Make a Big List
Grab the thesaurus and spend a week or two coming up with a big list of possible blog names or blog domain name ideas.
The reason why you want to use a thesaurus is that it is possible that your blog name is already taken.
You can come up with one hundred names if that is feasible.  When you find yourself running out of ideas sit down with the big list.
You will notice that there are 1-2 words that are pretty much consistent in a large part of your list.
Take note of these words as they may be one of the final components of your blog name. It is often a good idea to include a verb if possible.
Verbs indicate actions that your audience can expect from you.  In my case, I wanted to include unscramble or unlock as my action word.
Make a shortlist from your big list and let's spend some time looking at the items needed to ensure success.
Quick Tip – Choosing a blog name using the first 13 letters of the alphabet puts you in a better position compared to the last 13.

>Need Help Creating Your Blog? Grab My FREE Blog Creation Service – Click Here<<
7. Blog Name Ideas Success Factors
Here are some things that you need to be aware of when choosing a blog name.
Blog name length
– the best letter count of your blog name should be less than 15 characters but no more than 20.  The ideal length is 8.
Easy to pronounce
– go through the list of names that you have and pick the names that are very easy to say without great difficulty
Memorable
– reduce the list to the ones that are easy to remember.  There is very little point in choosing a name that people will have difficulty remembering.
For example, both my first and last names are very difficult to remember and spell so there was no way that I was going to name a blog after me.
Easy to spell
– one of the reasons why I decided to go with two common words is because everyone knows how to spell success and unscrambled.  I don't really need to spell my blog name for them.
Great brand potential
– your blog name should also be easy to create a brand around it.  You need to remember that you will need to develop social media profiles from your blog name.
Look at the shortlist again and be brutally honest with yourself.  Will your brand name work well as a Twitter handle, Facebook page, Pinterest business profile and Instagram name?
After going through the process you may find yourself with a list of 15-20 blog names or less.
Now it is time to use some tools to help you justify your choices on the shortlist.
8. What Are Blog Name Generators
These are sites that allow you the ability to put in a few words with the intent to generate a huge list of blog name ideas.
In case you were thinking of using a blog name generator to help you generate blog name ideas here is something that you should know.
Blog name generators are not aware of your passions and they certainly don't have an intimate understanding of your audience.
It is better to use this kind of tool to help with the brainstorming part of the process rather than to help you find an authentic blog name.
Take for example the name Google, it may sound like a name that was plucked out the air but I believe that it was a play on the name goggles.
You use goggles to help you find things so the name Google was a perfect play on the word goggles.
Let's spend some time looking at what's available on the market at present.
9. List of Blog Name Generators
I suggest that you only use this for inspiration to help you ensure that you have exhausted all of your options.
Nothing is worse than finally choosing a blog domain name only to discover 10 days later that you found one that is better than the one that you finally settled on.
Here is a list:
Wordoid
A nifty little application that lets you find possible blog names that have 10 letters or less.  The only problem is that many of the suggestions sound like words you find in a Scrabble dictionary.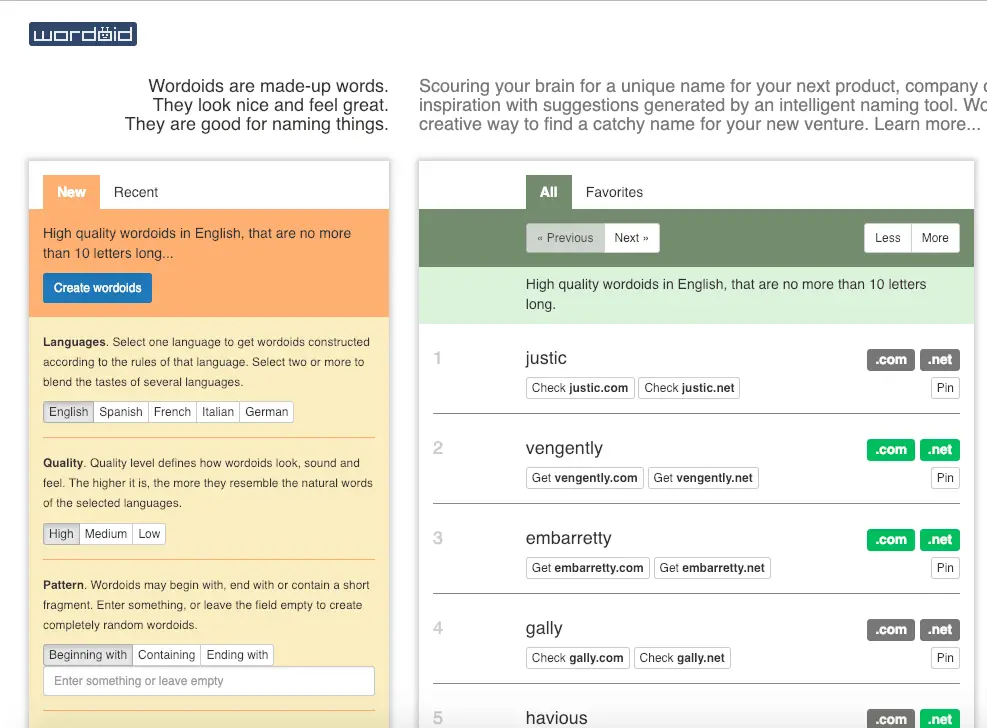 >Need Help Creating Your Blog? Grab My FREE Blog Creation Service – Click Here<<
Cool Name Ideas
Another great site to try and help you to come up with a unique blog name.  Just enter the words that represent your site plus your niche and away you go.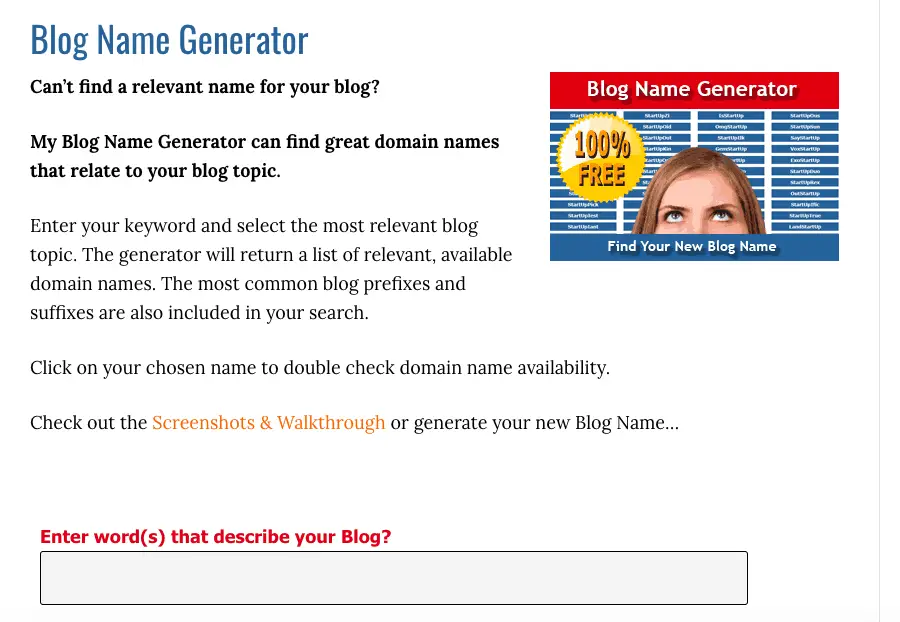 Panabee
I have no idea if they used a blog name generator to come up with their name but at least it is memorable.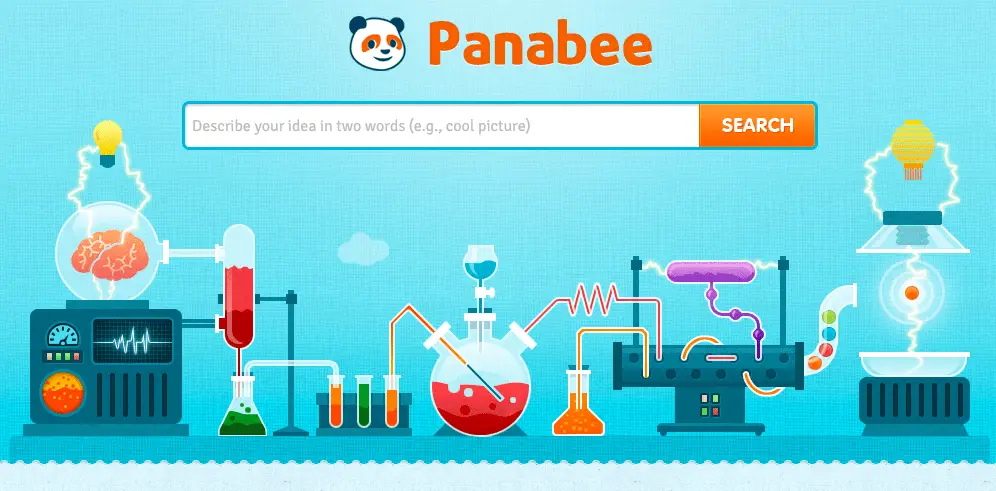 Name Station
This one looks like an awesome choice for finding your new blog name or even generating another huge list of blog name ideas.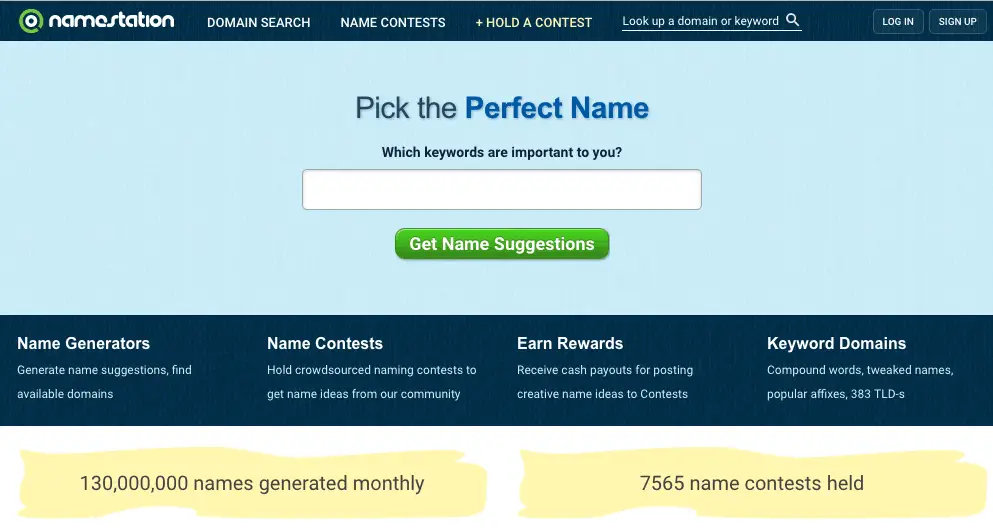 >Need Help Creating Your Blog? Grab My FREE Blog Creation Service – Click Here<<
Bust A Name
As the name suggests Bust a Name offers you the opportunity to really gather a list of options for your blog name in bulk.  Just enter your important keywords.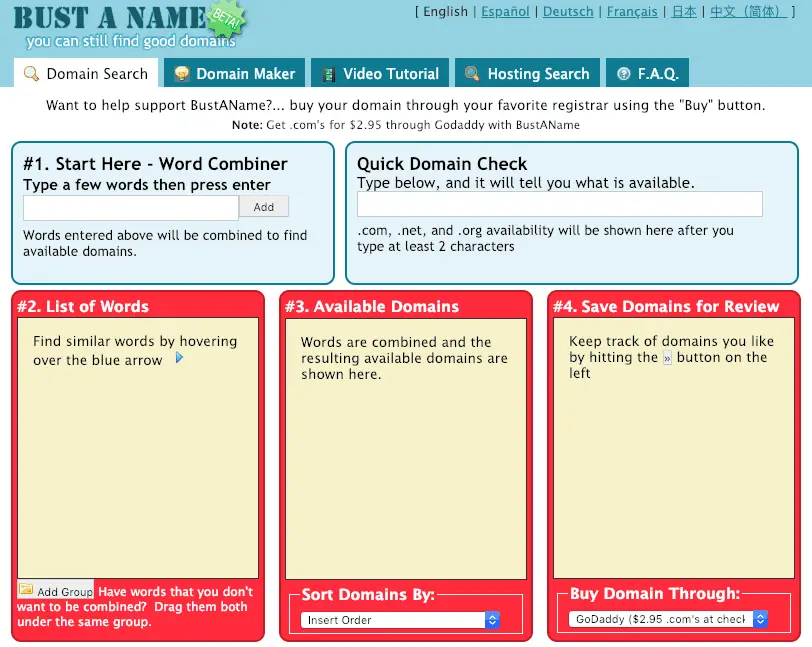 10. Social Media Account Names
After you gathered a lovely list of possible blog names this next step is important.  It is very annoying to finally settle on a name only to realise that the social media profile name is not available
You need to know in advance which social media platforms your audience spend their time on before doing this task.
For example, if your potential clients spend time on Facebook, Instagram, Twitter and Pinterest then ensure that your chosen brand name (blog name) profile is available.
This is the step that I missed so my Twitter name had to be shortened which was disappointing.
Here is the great social profile checker that you can use. It is called Check Usernames.
>Need Help Creating Your Blog? Grab My FREE Blog Creation Service – Click Here<<
11. Blog Exit Strategy
Another super important detail that very few people take time to consider is their blog exit strategy.
In other words, do you plan to sell on the blog after 10, 20 or 30 years or do you want to leave it as an inheritance for your offspring?
The key reason for knowing this is that the name that you eventually choose should be one that reflects your exit strategy.
If your blog name is in your own name like amysmith.com it would be more difficult to sell on that name compared to purpleonion.com
So spend some time considering your blog exit strategy before settling on a blog name.
Conclusion
Now that you are 95% sure of your blog name you may want to buy the domain name of 1-3 of the blog name ideas on your shortlist.
It is very possible that they will be available today and gone tomorrow.  I know the feeling and the stress of picking only one from the list.
This is the reason why I purchased two and let it sit for a few weeks before I actually created the blog.
Just writing this post made me see even more possible blog names.  Maybe I am addicted to buying domain names after all these years.
Wait! Maybe that is my actual passion?  Just kidding, lol! I cannot see myself chasing after blog names all my life, to be honest.
Head on over and pick up your domain name and find out about WordPress hosting as well as how to start a blog here.
Over to you, what blog name ideas have you found? What are your struggles in finding the perfect blog name?  Leave your feedback in the comments.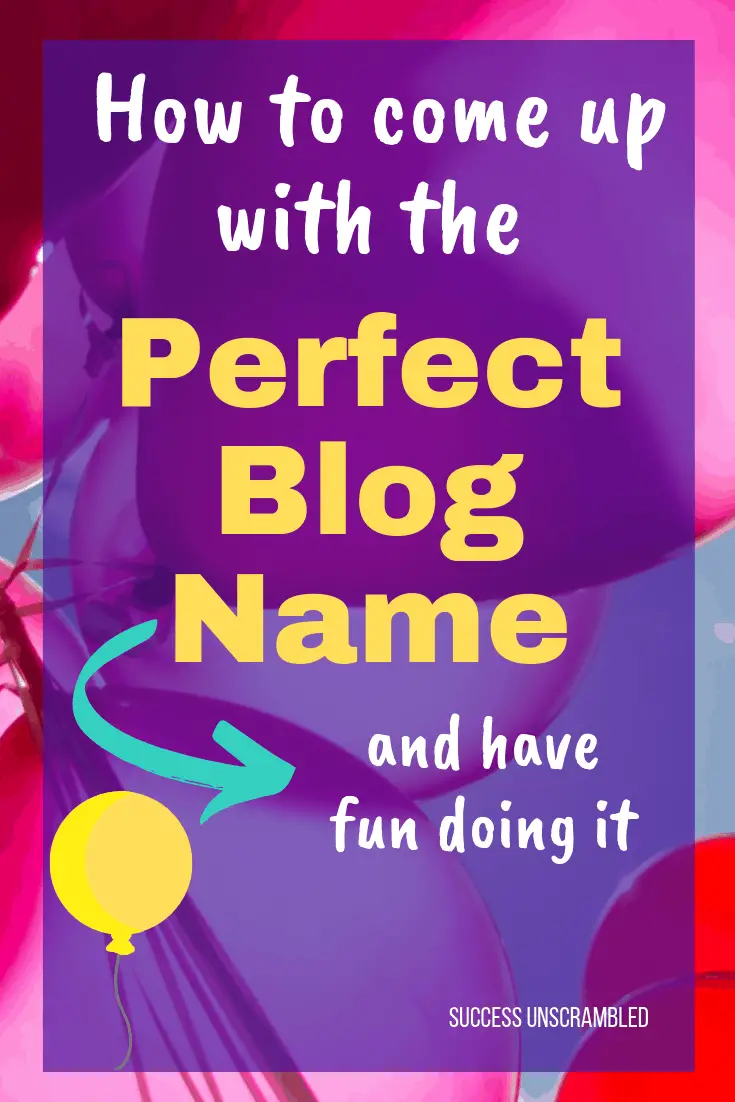 Announcements
Remember to subscribe to the Success Unscrambled Podcast where you will be the first to hear what's happening in the entrepreneurial and digital marketing world.
Your positive review of this podcast is vital to keeping it alive and running for the next 12 – 24 months so please leave a positive review for us on iTunes, Spotify or any of your favourite podcast players.
If you are a Lifestyle Blogger, check out the list of 200+ lifestyle blog post ideas as well as find out about the ultimate blog planner that you can use for blog success.
Want to take advantage of some free traffic to your blog from Pinterest? Check out my Pinterest tips here.  Grab these 20 tools used by successful blogs.
If you are a startup or small business and you need to hire a virtual assistant to complete tasks such as social media marketing, blogging, keyword research or Pinterest account management then take a look at these packages.