Podcast: Play in new window | Download (Duration: 36:04 — 50.0MB) | Embed
Subscribe: Google Podcasts | Spotify | Amazon Music | Email | TuneIn | Deezer | RSS | More
Are you struggling to achieve blogging success? Can you benefit from a few blogging secrets?
If you are into philosophy you will probably be asking what does blogging success look like to everyone?
Yes, success means different things to different people depending on their blog and objectives.
The truth is many bloggers continue to struggle with success at any level due to a few key reasons.
Failure is that path that leads to success and many don't embrace failure but despise it.
In this post, I conducted an interview with Keyona who gives us a peek into what success means at different levels.
Disclaimer: please note that this post may contain affiliate links which means that if you buy one of my recommended products I get paid a commission for sharing the link at no additional cost to you.  I only recommend products that I have tried myself and have experienced success.
1. Who is Keyona?
Keyona Grant blogs over at professionalmomma.com and she helps working moms simplify Motherhood.
You are probably thinking that it is not at all possible to simplify Motherhood but let's see what she has to say.
One thing she does is help new moms learn how to breastfeed at work and at home.
She teaches them how to organise their home as well as clever ways to implement self-care and how to navigate the basics of being a working mom.
In fact, she became a blogger because she felt that she had something to offer that will help other moms who were in a similar situation.
Keyona also works as a healthcare provider so she wanted to take things one step further.
Because there was not a lot of resources available to her with the things she encountered.
Instead of allowing other moms to go out and reinvent the wheel she wanted to give them something that will work.
She fell in love with being at home with her daughter while on maternity leave and blogging is giving her that option to be with her daughter.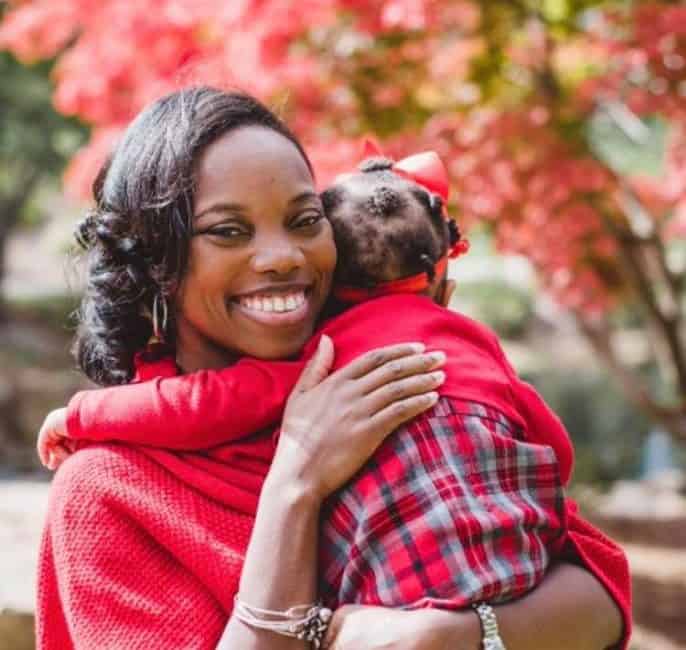 2. What Makes Her Blog Different From Other Mom Blogs?
Keyona said that her blog offers moms a unique advantage. As an example, many women before they became mothers they had lots of time on their hands to do simple things like eating alone.
However, when they become mothers they find it difficult to implement self-care.
Self-care is a term that is emerging but it basically means finding time to do the things you enjoy.
As a woman, a piece of you has gotten lost by becoming a mom. We forget who we are and what it is we enjoy doing. For sure, changing diapers is not a part of what defines us.
Her speciality is helping busy, working moms implement self-care into their already packed schedule.
Many moms would read this and think that they would not be able to find time to do something else.
However, Keyona assures all working moms that her self-care tips are easily implemented and it will not even feel like work.
She also helps moms by showing them how to navigate that immediate newborn period and how to adjust to getting back to work following maternity leave.
Other skills include how to come up with a new schedule and how to get organised.
Although you may have been organised in the past when you become a working mom, things are very different.
You will need to start from scratch and come up with a whole new system as a new mother.
3. What She Enjoys Most?
She really likes all the people that she has encountered from different walks of life and many areas of the world.
In addition, she also enjoys the network of people she has developed as everyone has something valuable to add.
Helping people, learning more about herself and coming up with other ways that she can enrich the lives of others is what sets her buzzing.
If you would like to start a blog just like Keyona please feel free to grab my start a blog in 10 days or less challenge.
4. Who is Her Role Model?
Suzi Whitford is a mom blogger and Keyona came across her articles on a regular basis.
She liked Suzi's approach to things and learned a lot from her stuff. For this reason, she believes that Suzi is one of her key role models.
Elna Cain also had a big influence on her becoming a blogger. She just finds herself going deeper and deeper into Elna's blog whenever she reads an article.
Keyona also wants to provide a similar experience to her readers and blog visitors.
5. When She Started Blogging?
Her blog is just under 9 months old and when she first started she had no idea about what she was doing.
She was aware that blogging was not journaling but she thought that she would just share about her life.
The struggles that she was experiencing is what she shared because she thought that everyone would be having a similar challenge.
Keyona was not even aware of SEO or what it stood for or anything similar.
Currently, she is in the process of going back to those things that she wrote at the very beginning. She is amused about what she actually wrote.
Her newer posts are more centred on the reader now and not what Keyona felt like writing that day.
Being a member of several Facebook groups where newer bloggers are asking many questions has helped her a lot.
Although, she is not asking questions herself she does go through and read the questions and comments from others.
Doing this has helped her learn a lot and implement the suggestions she has gleaned from those groups.
I have written about SEO for Mom bloggers and everything you need to know to get you started down this path.
6. Mindset for Blogging Success
When she started blogging she never thought that blogging was difficult. She just thought it was a lot of work, even now she still thinks that it is a lot of work.
It is not something you do one time and everything clicks, it is a process which is something she did not appreciate in the beginning.
What she has come to realise is that just like anything in life there are building blocks involved with blogging.
You can easily become overwhelmed if you try to tackle everything at once.
Instead of thinking, "by the end of this year, I want to make $10,000" she is no longer focused on that anymore.
Her current mindset is on building the foundation that she can build upon so that it can continue to build itself.
This gives her the structure for her business that will take it forward in the long run.
Now that she has done that and focused on the little pieces everything is coming together much better.
She believes that she is also better because she is not in a rush against time or trying to figure out everything at once.
Instead, she is taking it step-by-step to allow for long-term cohesion of her blog and business.
7. Her 1,000 Page Views A Month Milestone
When Keyona got to 1,000 page views a month she thought it was so exciting.
She even remembers getting her first 100 page views which at the time was a big deal.
Going back and seeing what piece of content was giving her the most engagement has given her clues in terms of her blogging direction.
8. At 8,000 Page Views a Month
She is currently at 8,000 page views a month and the majority of traffic is coming from Pinterest.
It is easy to get caught up in other stuff which means she will be at risk of losing the traffic from Pinterest since it requires everyday involvement.
This is the main reason why she is focusing more and more on SEO so that she will not need to babysit her Pinterest account as she will be getting organic traffic from Google.
There are so many schools of thought on Pinterest where some prefer manual pinning and others advise on a 3rd party scheduler.
Also, the fact that Pinterest plans an IPO soon it is time to learn other means of getting traffic to your blog.
Are you new to Pinterest? Grab these essential Pinterest tips to get as much traffic to your blog as you can using this source.
9. Pinterest
She had a Pinterest consumer account for a very long time and did not realise that she was visiting blogs whenever she clicked on a pin.
The business side of Pinterest was and is a whole new world for her.
When Keyona launched her blog she also launched her Pinterest business account at the same time.
She created the boards and placed other people's pins on them but she could not understand how that activity would increase her blog traffic.
It occurred to her that she might have missed a step so she finally got why other people's pins as well as her pins needed to go on her boards.
10. Monthly Activity
She creates, on average, four new posts a month at a minimum. Sometimes she does a five (5) day series in addition to the regular weekly post.
For each blog post, she creates multiple pins. She also tries to pin 10 times a day for her own content which works out at 300 pins a month.
Consistency and paying attention to what is popular at the time she believes that this is the secret to her blogging success.
One of her posts brought in 5,000 page views during the month of January. That post was about "how to keep your baby warm during winter".
Knowing that this kind of seasonal content is what she needed to focus on makes her plan to make more of that kind of content next year to get more seasonal traffic.
What we need as adults to keep warm and what a baby needs to keep warm is very different and babies get cold really quickly.
11. Facebook
Sometimes she gets traffic from Facebook and she has come to realise that a blog post will need a more interesting title and description to get traffic from Facebook.
She would go back and edit the first paragraph of her post then share it to her personal page.
Keyona dislikes participating in Facebook group threads because the engagement there is not real.
Her preference is to market to people who are interested in her post topic to click on the link rather than those doing it out of obligation.
After all, her time is expensive so she prefers not to participate in Facebook group threads.
12. Best Advice Received to Date
The best advice she has ever received is to appreciate the season that you are in right now.
A lot of times when we are in a season we keep reminiscing about the one we came from or the one we are trying to get into.
She believes that it applies to your 9 to 5 job, Motherhood, marriage, blogging and all aspects of life.
You may be in a season right now where you are struggling to get traffic to your blog for example.
Appreciate it and learn from it so that when you go to the next season you will appreciate that one too.
There is something that we can learn from all the seasons.
13. What is the One Thing that Impacted Your Life to Date
Motherhood is so different from what she thought that it would be. She is an only child so she never had to be responsible for anyone.
Becoming a mother made her think of so many things she never thought of before. She looks at the world differently now.
"Your life changes, your priorities change. What is important to you changes. The things that you want don't go away, they are still there and you want to achieve them".
"The way you go about achieving goals has changed." She wants the flexibility to be the mom she wants to be on this journey and in this season of her life.
She also wants other people to have the flexibility that they are seeking for whatever they want to simplify on this journey called Motherhood.
14. One Thing You or Other Bloggers Struggle With
She has noticed that some bloggers struggle with writing. After going through formal education and writing college essays people tend to struggle with writing for a blog.
Writing for a college professor compared to writing for the general public or your blog's audience is totally different.
Anyone writing for a blog needs to realise that it is as simple as having a conversation with your audience.
15. Free Content vs Blogging Courses
I asked Keyona which of these sources (free content vs blogging courses) of information she has attributed to her blogging success to date.
She said that she has purchased a ton of courses and ebooks. She has not had the time to use all the blogging resources that she has purchased.
You will find that she has courses for every area of the blogging process including content creation, SEO, Pinterest and all of those things.
The one course that she attributes to her blogging success is called Dare to Conquer formerly known as Billionaire Blog Club.
Paul Scrivens breaks down blogging and she values the community that he offers via their Slack channels.
There is a wealth of information and support in this group. They also have a community manager who is there like a fairy godmother who answers all their pertinent questions.
The course gives you some kind of structure and support like going to college. You get to where you are going much quicker.
She believes that her business is much better off for taking this specific course.
Guilty Pleasure
Keyona really likes the Ben and Jerrys Strawberry Cheesecake ice cream. What she does is wait until her daughter is asleep and sits with a pint of this ice cream watching her favourite show.
The good news is that she gets the opportunity to do something that she enjoys on her own which is one type of self-care.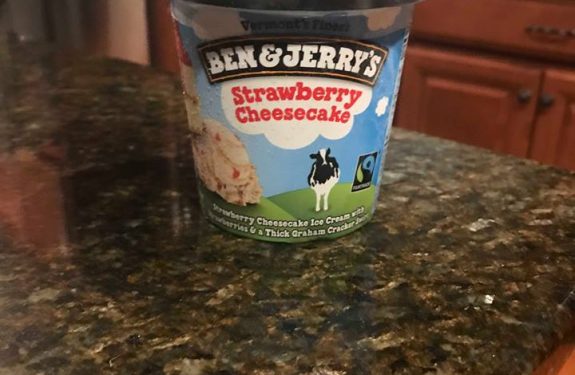 Who Would You Trade Places with for a Day
She would trade places with Beyonce for one day because she will get to meet many fabulous people who are creatives.
This will give her the opportunity to learn from them and bring that experience back to her business.
Blogging involves being creative and she can gain so much from these creative people that she can use for her blog.
What is on Her Bucketlist
She would like to visit Paris one day and bring her daughter with her as it would give her the opportunity to experience a different culture.
In fact, her big dream is to travel around the world for a year or two while her daughter is still young.
She wants to give her the opportunity to pick up a few languages and expose her to a knowledge of the world.
A Summary of 5 Things for Blogging Success
Keyona would like to leave these 5 key things for blogging success for new and seasoned bloggers.
Take things step-by-step and when you fail don't see it as a failure. Learn from your blogging mistakes and move forward.
Other bloggers are not the competition, befriend them and use the opportunity to collaborate with people who are doing what you want to do.
Always be more willing to help. Give more than you receive.
Sharing knowledge will help you to grow.
Remember to have fun on the journey.
Now that you have heard it directly from someone just like you it is time to make a plan and take action.
You can learn more about Keyona at her blog which is Professional Momma.
What has been your biggest struggles so far on your blogging journey?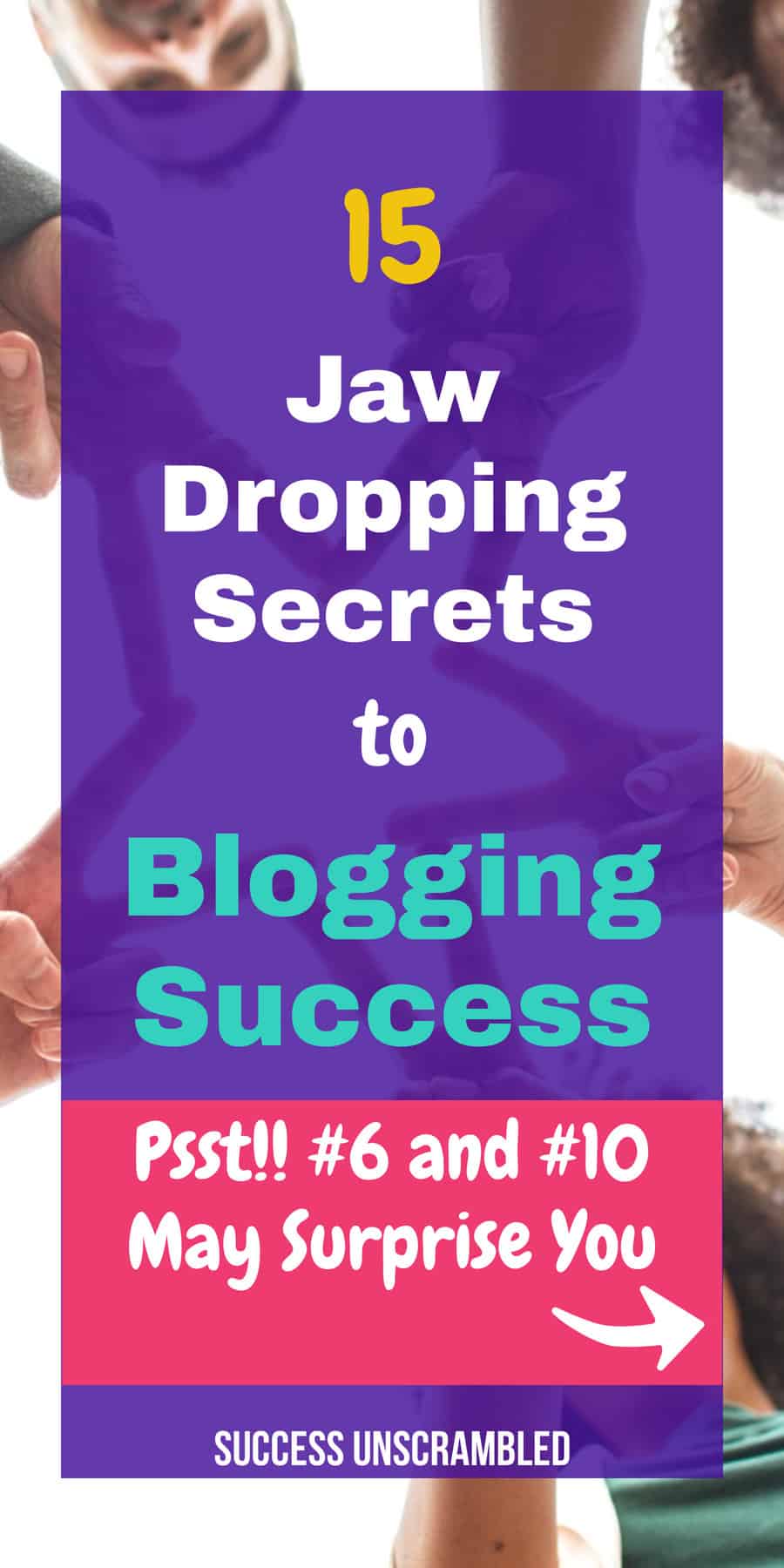 Announcements
Remember to subscribe to the Success Unscrambled Podcast where you will be the first to hear what's happening in the entrepreneurial and digital marketing world.
Your positive review of this podcast is vital to keeping it alive and running for the next 12 – 24 months so please leave a positive review for us on iTunes, Spotify or any of your favourite podcast players.
If you are just at the start of your journey where you are wondering what is possible for you in the future then take a look at these 7 books for bloggers.
Are you a teacher looking for extra cash? Check out these side jobs for teachers which are also great for anyone wanting to become a tutor.
Want to take advantage of some free traffic to your blog from Pinterest? Check out my Pinterest tips here.  Grab these 20 tools used by successful blogs.
If you are a startup or small business and you need to hire a virtual assistant to complete tasks such as social media marketing, blogging, keyword research or Pinterest account management then take a look at these packages.