Podcast: Play in new window | Download (Duration: 32:57 — 45.8MB) | Embed
Subscribe: Google Podcasts | Spotify | Amazon Music | Email | TuneIn | Deezer | RSS | More
Are you a blogger struggling with organic traffic? Maybe you've hate SEO and wish you never have to use it.
As a seasoned blogger, you probably understand the importance of not depending on one source of traffic for your blog.
If you have been using Pinterest for a while you have probably experienced the ups and downs of using this platform.
Aside from SEO and Pinterest, there does not seem to be another source where you can get traffic en masse.
You see many bloggers struggle with generating traffic to their blogs as the practice of organic traffic can be quite complex.
In this post, I interviewed Vivian who had her share of ups and downs in terms of traffic generation.
She will reveal what she did and how she stayed motivated up until this point of her blogging career.
Disclaimer: please note that this post may contain affiliate links which means that if you buy one of my recommended products I get paid a commission for sharing the link at no additional cost to you.  I only recommend products that I have tried myself and have experienced success.
Who is Vivian?
Vivian Tejeda blogs over at Teal Notes which is a lifestyle blog. She writes about recipes, DIY ideas, saving money and even bullet journaling.
So, she basically writes about a little of everything. There are many who believes that lifestyle blogs are difficult to gain traction.
However, it appears that Vivian is an exception to that belief.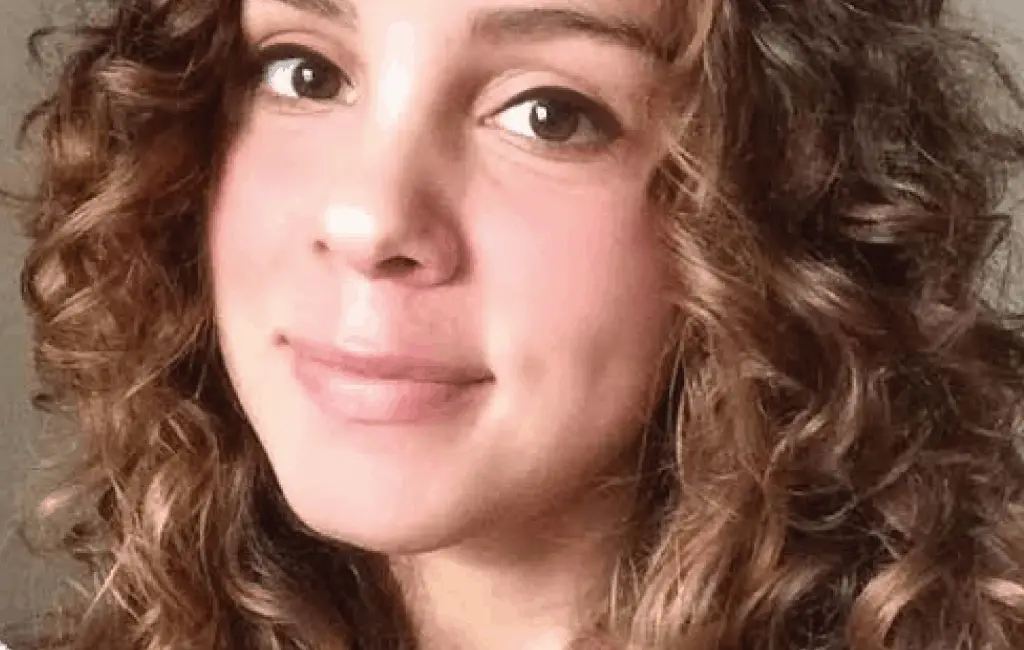 1. Why Do You Do What You Do?
It's been a long time coming, I have been doing it for two years now. Looking back I stumbled upon it by serendipity, kind of like a mistake.
While on Pinterest one day, I saw this pin about someone blogging from home and making a full-time income.
I was like what, what is that about? It was at a time that I was just getting out of college around the same time.
That was the point when you wonder "what am I going to do for the rest of my life?" I studied Business Administration.
This field left you with a little bit of leeway in terms of what you can pursue afterwards but I still had no clue.
Once I started digging up a little more about blogging and everything around blogging. Also, how it all came together.
For example, the writing, graphic design, putting together the website, branding, it just completely caught my attention.
Because it was a really good overlap of a lot of things I was naturally good at from very early on.
I think one day I decided, let's try this and see how it goes. It's been a while little by little building up it's something I'm really proud of now.
I've learned so much from it and I do it because its something I love to do.
I love creating something that I can share with thousands, if not millions of people around the world, I can share it at a click of a button.
It overlaps all the things I consider being good at as a person.
2. What Do You Enjoy Most About What You Do?
In terms of the technical aspect of blogging, I enjoy writing and graphic design. I do have a printable section of the blog.
So, I love creating wall art, printable planners and things like that for my audience.
In terms of the impact that I am having on people, I love that I can share ideas or something that I created that I feel that I can help people which is really awesome.
3. Have You Been An Artist from a Young Age?
Yes, from the start. I was that kind of kid where I'll go over to my aunt's house and I'll ask her for a piece of paper to draw. I will then ask for more paper and more paper.
She'll get fed up and say I literally ran out of paper because all you do is draw.
Whether it was drawing or painting or even making things or anything that had to do with creativity that was me.
I feel that is one of the reasons I got into blogging right after college. Going in with a business degree, there is the technical part of it like the accounting and numbers.
There is also the branding, marketing and I felt like that's what appealed to me more. Blogging was a good fit for me.
4. Blogging Skills
One of the things about blogging is that there are a number of different skills that you can bring to it that can help you stand out.
For example, if you are naturally good at building a community and bringing people together.
In terms of building that email list and that audience, you can channel that through blogging.
This does not necessarily require you to be good at drawing, designing and putting together something pretty.
I just find that really cool and being able to work online.
5. Was There a Role Model While You Were Growing Up Who Inspired You to Become Successful?
In terms of blogging no, but as a life role model then it would be my Mother. I saw how hard she worked and the aspirations she had for herself and her kids.
That was definitely a driver in wanting to create something for myself and it was something that I was good at.
6. What is the Best Advice You Received so far in Your Life?
Honestly, the first thing that comes to mind is the very first piece of advice I got which was to visit a Therapist.
There's a lot of shame around it, some people that it is only for certain people. It is something that anyone, in general, can receive a benefit.
Just having someone that you can confide in and speak with freely. They can help you unscramble your thoughts.
You can talk to them about anything that is on your mind. I feel that on a personal level has helped me a lot and it affects everything else in your life.
It affects your relationships, your goals and your career.
That personal development aspect of being an entrepreneur is so important. I was kind of blind-sided by going in and working for myself and everything around it.
There was always the personal development aspect that you fall short on. Therapy was definitely something that helped me a lot in terms of blogging.
It all comes full circle and everything is connected. Everyone should have some kind of therapy.
I guess therapy can come in all forms for people. Maybe that is meditation or yoga or whatever that may be.
7. What is the One Thing That Impacted Your Life to Date?
I guess the one thing that impacted me to date the most was having a mentor that I had from very early on.
He was very entrepreneurial himself. His focus was into real estate and he was a mentor for both my brother and me.
This mentor instilled a lot of confidence in our abilities and he cheers on a lot when we did not think we were doing so well.
One of the best things he did for both my brother and me, is that he saw things in us that we didn't see ourselves.
Sometimes I still don't see it in myself. He just had that belief and that just meant a lot and did a lot for me which was great.
8. Where Do People Find Mentors?
You see people talk about it all the time, like find a mentor.
Mentors can change your life but people become stuck like where do I start? How does that even happen?
I feel like that is probably where people get stuck the most. I would say a big part of it is being afraid to reach out if you see someone.
If you like what they are doing and you want to learn more. It is always about taking that first step.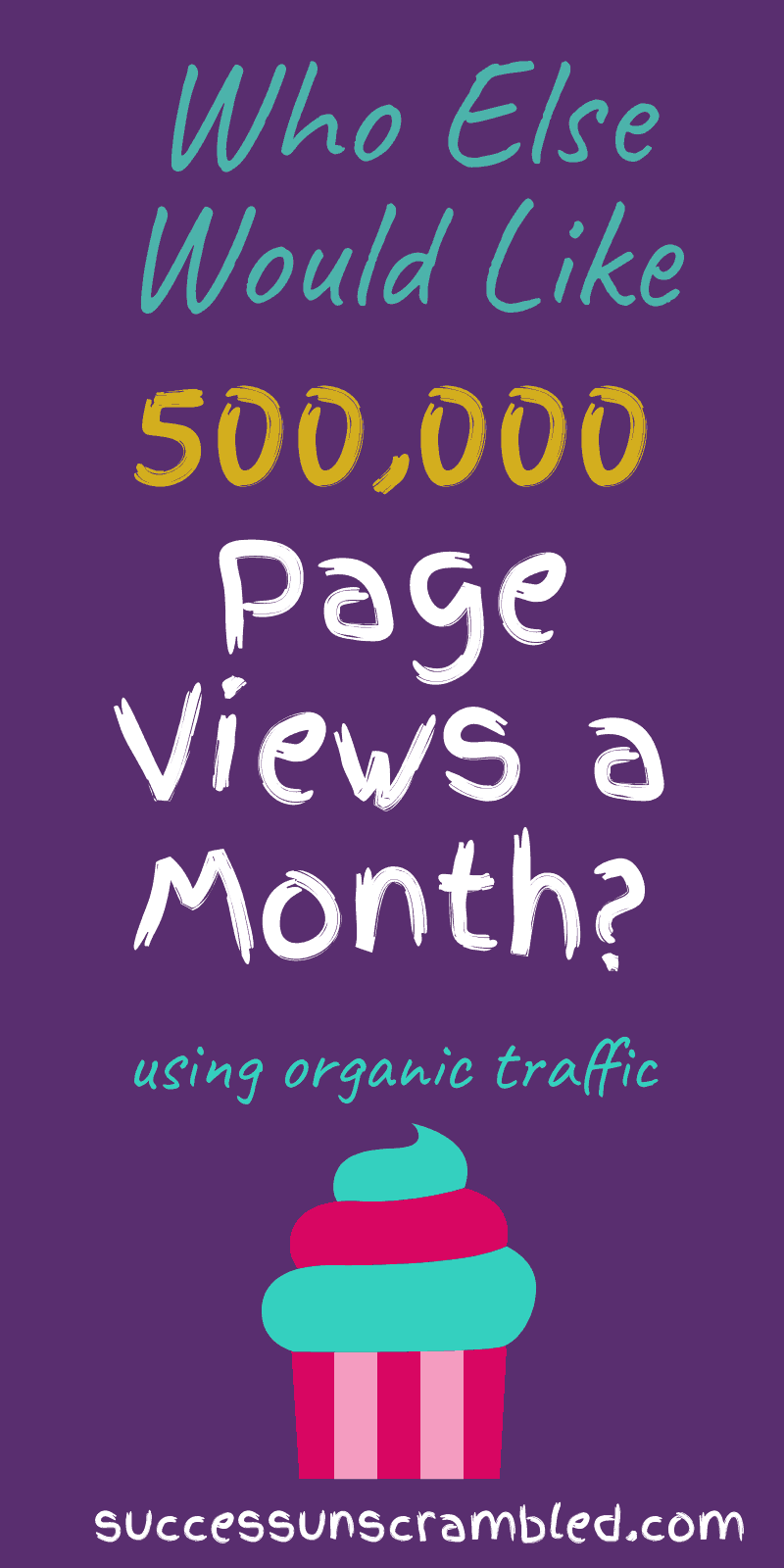 9. What Has Been Your Success So Far In Your Blogging Career?
In terms of traffic, I have been doing pretty good with organic traffic lately.
In the blogging world, traffic is a huge part of making it come together. A lot of it is through Pinterest and it changes so much.
People use to get traffic from Reddit and StumbleUpon but that's not a thing anymore. Now they get traffic from Pinterest.
In the beginning, I was successful with Pinterest. my blog started getting 100,000 page views per month and that kept growing and growing for a little bit as I kept up with Pinterest.
Organic Traffic
I then started to dig more into SEO or organic traffic and that is where I saw a change in my traffic.
Certain posts would start to rank and that got very exciting. So, the average amount of page views I get are about 300,000 to 350,000 a month.
My highest so far was almost 500,000 page views during the month of January.
I am really hoping that I gain more traction with SEO. I am also helping a couple of people with it as well.
A few people reached out to me with a number of questions about it. How do you do this and that?
I feel that is a huge part of seeing the blog take off and obviously right now I am doing it.
Blog Income
I'm dedicating a lot more time to it. I would say that it is a part-time thing for now. I am making a full-time income which is great.
My hope is to grow the blog as much as possible and help other people with their blogs so I can learn from that exercise.
The good thing about blogging is that there are so many lessons.
In terms of marketing, putting content together, reaching out to people and making connections.
All this you glean from creating the first blog that you take on to your next business. If you want to start a second blog or go into a completely different business, e-commerce or real estate.
It's exciting and I'm not quite sure what I'll be doing next but for now, I'm just focusing on growing it more and getting more page views, growing the income and seeing where I go from there.
10. What Products Do You Offer?
I am actually working on an ebook about SEO or organic traffic right now for beginners, I'm working on the exact product I wish I had when starting out.
Because starting out I felt like SEO was the bane of my existence, I hated it. When you hate something you ignore it, you put it in the back shelf and you don't want anything to do with it.
I'll deal with later then focus on straight Pinterest traffic.
Then after a while, I thought that Pinterest isn't going to be there forever it is not the most reliable source of traffic.
How do I make sure I'm covering all my bases? How do I ensure I'm getting as much traffic as I can?
I mean that is the goal you want to get as many eyeballs on your content as possible and increase website traffic.
So, that is when I started digging into SEO little by little. In the beginning, I wanted to just tackle it all at once.
Blogging Education
That was the wrong way to do it because I just overwhelm myself. So, it was just I read a little bit of content over here or read this blog post about it.
I definitely had to invest in blogging education to make sure I understood it as I needed to implement it.
I feel like there was never really a step by step, this is what you do first, etc. for newbies.
For someone who is a beginner who is completely blind to SEO, it is such a scary word. Search engine optimisation, what is that? Keywords? Long tail keywords?
Do I really need this? Yes, it's really important! If it helps anyone out there I would have done my job.
I am working hard on it and I'm hoping to debunk it and break it down for someone who is a beginner.
So, they can start on the right foot and stop their wheels from turning and not getting anywhere.
I'm working on that right now and I also offer printable planners all this is going nicely. I hope to expand that as I grow my email list and as I have more time for design.
Designing is something I really love to do it goes back to the whole thing of channelling your skills. That is why I love blogging so much.
11. What Were Your Blogging Struggles and How Did You Overcome Them?
There were so many light bulb moments that I had to go through month after month and I feel like the only thing that got me through all those struggles.
Believe me, there were times when I didn't want to look at that blog. I would just ignore it for weeks.
I was like, I'm wasting my time like this, it is not going to work and talk myself right out of blogging.
No, you can do this, you have the skills and you know over time that something has to give.
I think it is that resolve and keeping my eye on the prize I guess so to speak. Not stopping at one struggle and letting that overcome me.
There are a lot of struggles in entrepreneurship, going off on your own and doing your own thing.
A lot of people paint it as something really easy. Oh, there are just steps 1, 2, 3 and you got it. That's it, that's all you need.
It is so multifaceted and there are so many things that go into it to make it actually work. I also don't want to scare people off. The pay-offs are amazing.
Once you start getting those small wins and you are saying, this clicked and that worked.
I got this sign up and this thank you email, I made my first sale. Those small wins keep you going and they add fuel to the fire.
As you grow bigger those wins start getting a little more significant. It grows upon each other.
12. Which Blogging Course had the Biggest Impact on your Blogging Success?
There are a lot of popular or famous courses out there that everyone talks about in the blogging community.
The course that hands down helped me the most was on that used to be called Blog Billionaire Club (BBC).
It is built by this guy called Scrivs and he is amazing. It is now called Dare to Conquer (DTC).
I remember I got into it early while he was still building it. He has built this multilevel community.
Once you join you get access to his courses and the various slack channels with a big blogging community.
They are in there 24/7 answering each other's questions and he is in there as well in person answering questions.
He's made a ton of blogs and he's been doing this for years. He's got courses on Pinterest, SEO (organic traffic), making content, creating sales funnels, building an email list.
Others courses are creating and maintaining an audience, deciding what to blog about, monetising a blog and affiliate marketing.
Dare to Conquer was the blogging course that helped me get to the next level. The community is growing and it is going to become huge.
I love it and I would recommend it to anyone out there just look it up on Google and you'll find it.
The reason why it worked for me is that his approach is different. As soon as you read his content his personality shines through.
He is straightforward, he says this is what you do, this is what you don't do. He does not sugar coat it, he does not try to give it to you in a flowery manner.
It is just let's get this thing going for you. Let's get started on what you want to build and let's get you there.
Let's get you from point A to point B. His no-nonsense approach was what drew me to the DTC Community.
13. What Are the Top 5 Things that You Would Recommend to New and Seasoned Bloggers?
The five things that I would recommend to all bloggers are:
Make up your mind, dedicate yourself.
Don't compare your starting point to someone's middle point. Keep your blinders on.
Invest in education to make sure you give yourself the best chance at succeeding as fast as possible.
Designate time to it, keep a good pace. Your efforts start to snowball into each other.
Have grit, do not give it up. You have to keep at it.
Guilty Pleasure
Chocolate. I use to dislike chocolate but somehow I recently just like chocolate everywhere.
Something on your Bucketlist
Travel more and meet people outside of your comfort zone.
Who would you swap places with for a day?
Kobe Bryant. I also love singing and I bought a ukulele with the intention of learning to play it but I just don't have the time.
Where can bloggers find you?
Tealnotes.com or on my Facebook page.
Conclusion
Thanks so much to Vivian for joining me on the show I have learned so much from her about struggles on the blogging journey.
You gave an insight into how to deal with the challenges. You thought us that therapy can help and entrepreneurship can be hard.
Your recommendation of investing in blogging education as well as her experiences with Dare to Conquer for which I am grateful.
It is interesting as I never knew that Scrivs course covered so many areas of blogging I thought it was only organic traffic and Pinterest.
Vivian is also giving away a free SEO Checklist which you can find here.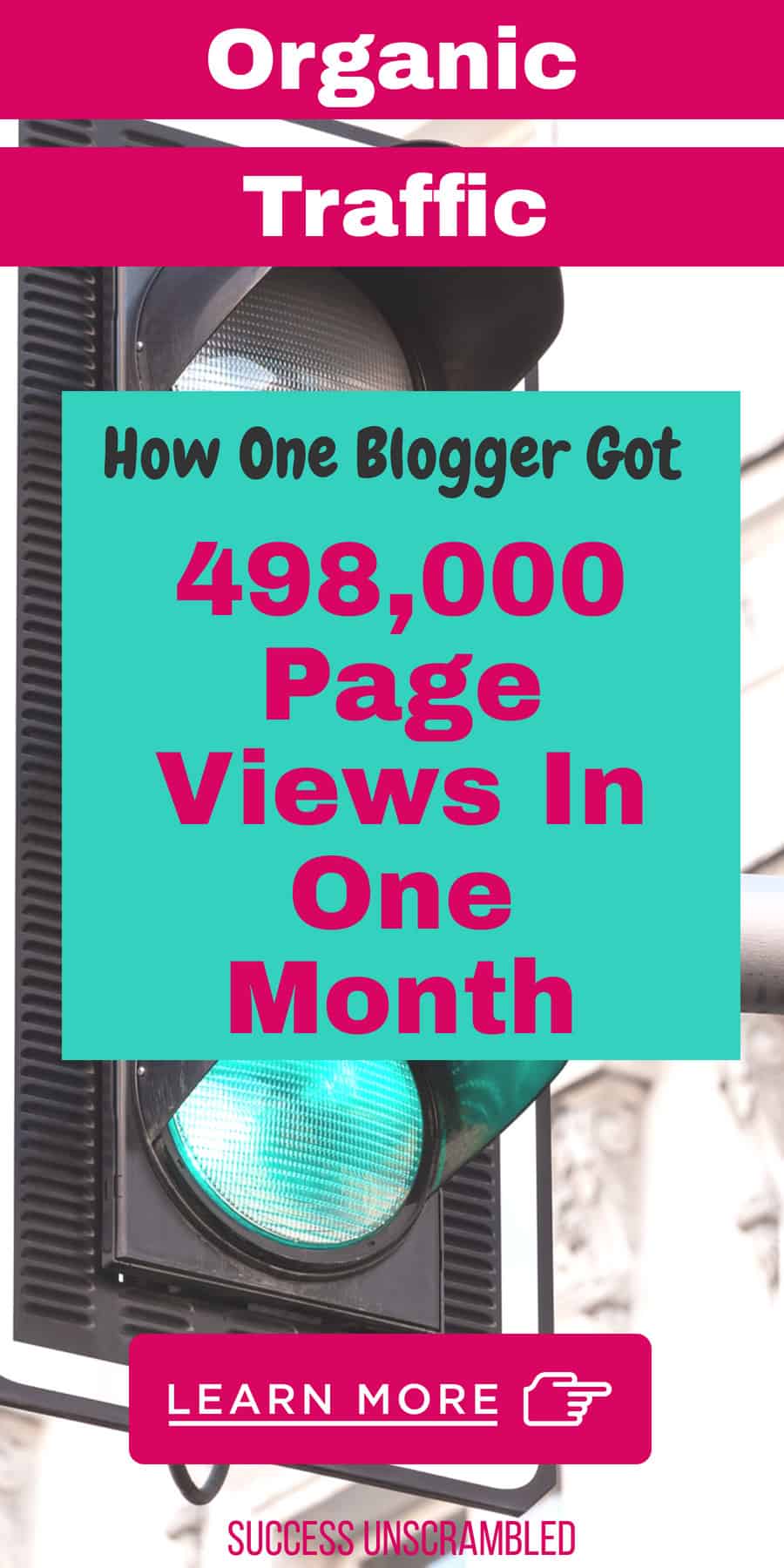 Announcements
Remember to subscribe to the Success Unscrambled Podcast where you will be the first to hear what's happening in the entrepreneurial and digital marketing world.
Your positive review of this podcast is vital to keeping it alive and running for the next 12 – 24 months so please leave a positive review for us on iTunes, Spotify or any of your favourite podcast players.
If you are just at the start of your journey where you are wondering what is possible for you in the future then take a look at these 7 books for bloggers.
Are you a teacher looking for extra cash? Check out these side jobs for teachers which are also great for anyone wanting to become a tutor.
Want to take advantage of some free traffic to your blog from Pinterest? Check out my Pinterest tips here.  Grab these 20 tools used by successful blogs.
If you are a startup or small business and you need to hire a virtual assistant to complete tasks such as social media marketing, blogging, keyword research or Pinterest account management then take a look at these packages.