Podcast: Play in new window | Download (Duration: 35:24 — 49.1MB) | Embed
Subscribe: Google Podcasts | Spotify | Amazon Music | Email | TuneIn | Deezer | RSS | More
Are you a new Mommy looking for side jobs for teachers so that you can stay at home with your new baby?
Maybe you are looking for a side job to keep you afloat so that you can build your business or blog over a 3-5 year period.
Whatever your interest, finding a side job that has the right hourly rate, benefits and the ability to work from home can be challenging.
There are so many people floating around with several degrees and certificates that they wish that they can put to good use.
The truth is that finding that perfect side job can be a straightforward process or requires a bit of luck.
From my experience knowing where to look is always the first hurdle to cross because you are never quite sure who to trust online.
In this post, I will delve into 11 companies that offer side jobs for teachers as well as the ability to become a tutor online.
Disclaimer: please note that this post may contain affiliate links which means that if you buy one of my recommended products I get paid a commission for sharing the link at no additional cost to you.  I only recommend products that I have tried myself and have experienced success.
What Is An Online Tutor
Just in case you are new to the whole idea of online tutoring it is basically is the ability to teach a class or person via the Internet from anywhere.
Many potential students want to have the ability to learn something new from the comforts of their home.
The best way to deliver this is to either get a tutor to come to your home or using the Internet allow the class to be delivered online.
Although it may sound like a new concept it really is not since many people have already been using Youtube to learn many new skills.
YouTube offers countless people the ability to teach what they know for free to a very large audience.
The key difference here is online tutoring is delivered in a structured format with an outcome that is accredited.
How many times have you received a certificate or parchment after watching videos on YouTube?
What Can You Teach?
I am so glad that you want to know the answer to this question. It all started with teaching English online but now it has just exploded into many areas.
For example, I earned a degree online just a couple of years ago. Yes, an entire degree. It was a 1st class honours degree in Technology.
I never saw the inside of a classroom for the entire period and there was even a graduation ceremony at the end.
The experience was very interesting and stressful just like any normal degree program.
We even had projects where we needed to work within teams. In my group, there were people from several countries and different time zones.
This online learning experience has become so popular that you can teach to high school and college students as well.
The subjects include physics, biology, math, SAT, GRE and a whole lot more which I will cover for each tutoring provider.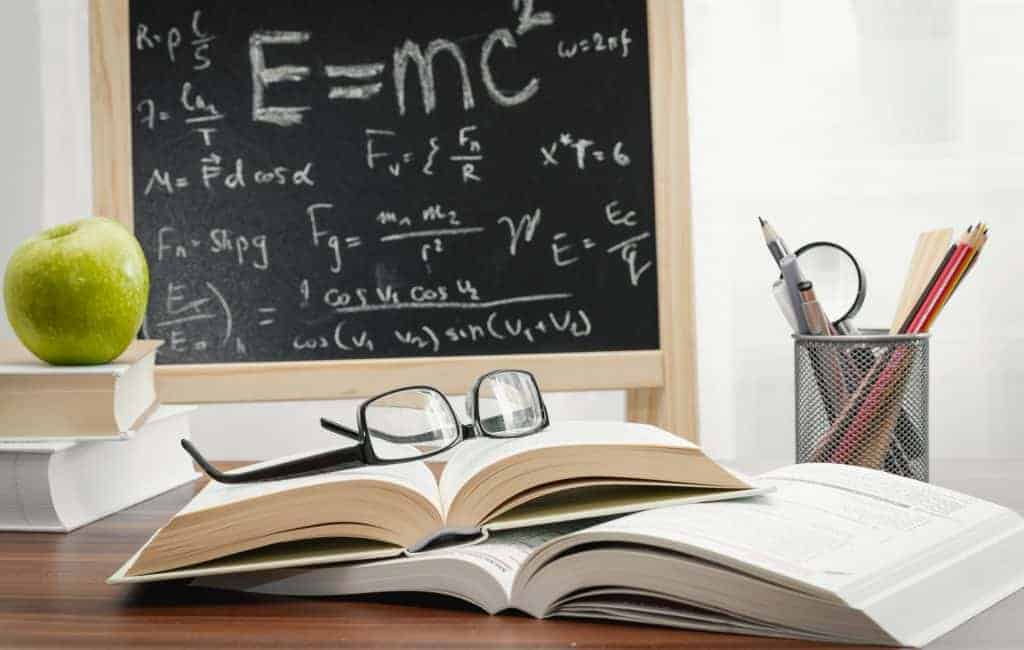 Work as an Online Tutor
Let's spend some time looking at the organisations that currently offer you the ability to work from home or anywhere for that matter.
Here is the list of 11 providers that offer side jobs for teachers that I found very intriguing.
Sylvan Learning
Tutor.com
Tutapoint
Tutorvista.com
Aim 4 A Tutoring
Connections Academy
Homework Tutoring
Kaplan University
Pearson Smarthinking
Chegg.com
Bibo Global
Over the last 12 months, I have come across many of the same kind of list of providers that offer you the ability to teach English online.
However, the reason why I find this list intriguing is because many of these providers give you the ability to teach other subjects rather than English.
1. Sylvan Learning
They are the largest provider for STEM subjects in North America and they have several testimonials and happy parents.
In terms of hourly pay, their rates range from $10 to $21 per hour. While it may not make you rich it gives you the ability to make extra money on the side.
The subjects taught are reading, math, robotics, homework, general academic coach, ACT, SAT and engineering.
I was surprised to learn that they even have international locations in the Middle East, China and Vietnam.
Classes are mainly held at a local Sylvan Learning centre which may be good for those who don't have a corner in their home to set up a classroom wall.
However, if you prefer to be an In-home tutor that is an option for you as well. You can sign up here.
A degree in your subject of speciality is the minimum requirement as well as a passion for teaching. Their main audience is K-12.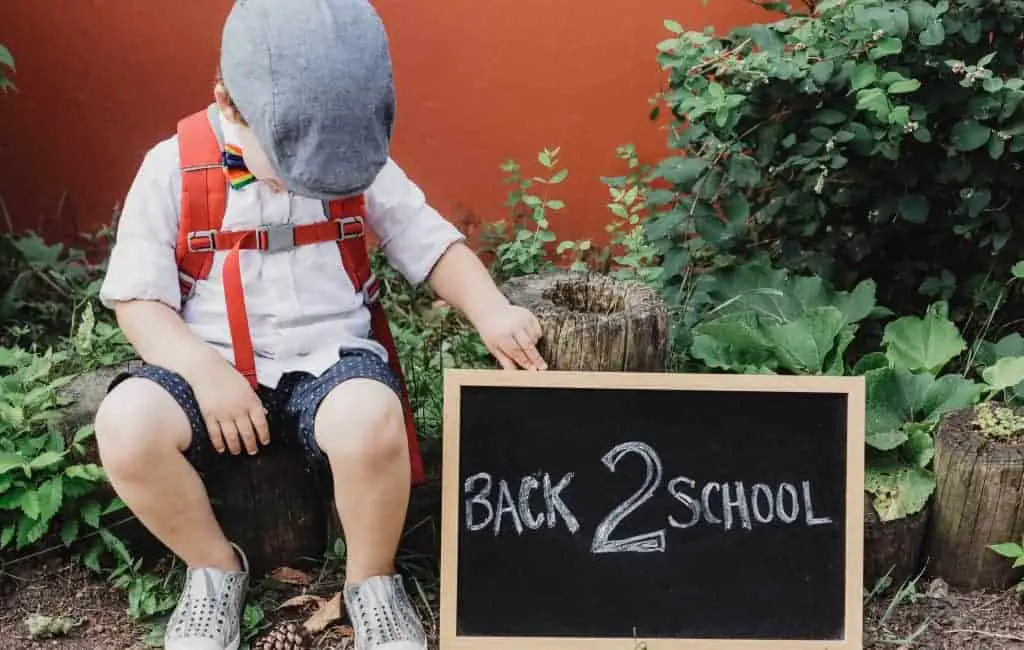 2. Tutor.com – Online Tutor Teaching Jobs
Tutor.com appears to be a popular option for many students needing extra help with their troublesome subjects.
Their slogan is "better grades guaranteed" which says a lot for any parent or adult looking to improve their educational success.
Tutor.com seem to service a much wider clientele ranging from K-12 to military as well as corporate partners.
This is great news for anyone who prefers to teach adults rather than ages 0-18 where a certain level of classroom behaviour is expected.
They also cover a very wide array of subjects in 6 different categories including:
Business
Math
Science
English
Foreign Languages
Advanced Placement
Social Studies
ACT/SAT Prep
What I find very interesting is that they offer packages for libraries which means potential students have a choice of learning from their local library.
The minimum requirement is a college Sophomore with a college or university in the US or Canada and it goes up from there.
It is only open to residents of the US or Canada at this time. You also need to be available a minimum of 5 hours every week.
Their rate of pay starts at $11 or $12 an hour and you can start your application process here.
3. Tutapoint
They are very focused on offering US-based tutors that support schools, colleges and universities.
The subjects covered include math, science, world languages and arts. They were also featured in the Wall Street Journal.
Anyone interested in joining them must have a minimum of 2 years of teaching experience.
Because the maintain a high level of safety and security as part of their service you can expect background and criminal checks.
A minimum of 5 hours of availability each week is expected and students may need you instantly between 9 am and 1 am EST.
Payment is made by check or direct deposit and tutors can expect a minimum payment of $14 per hour for their services.
If this is of interest to you here's is the link to sign up and get started.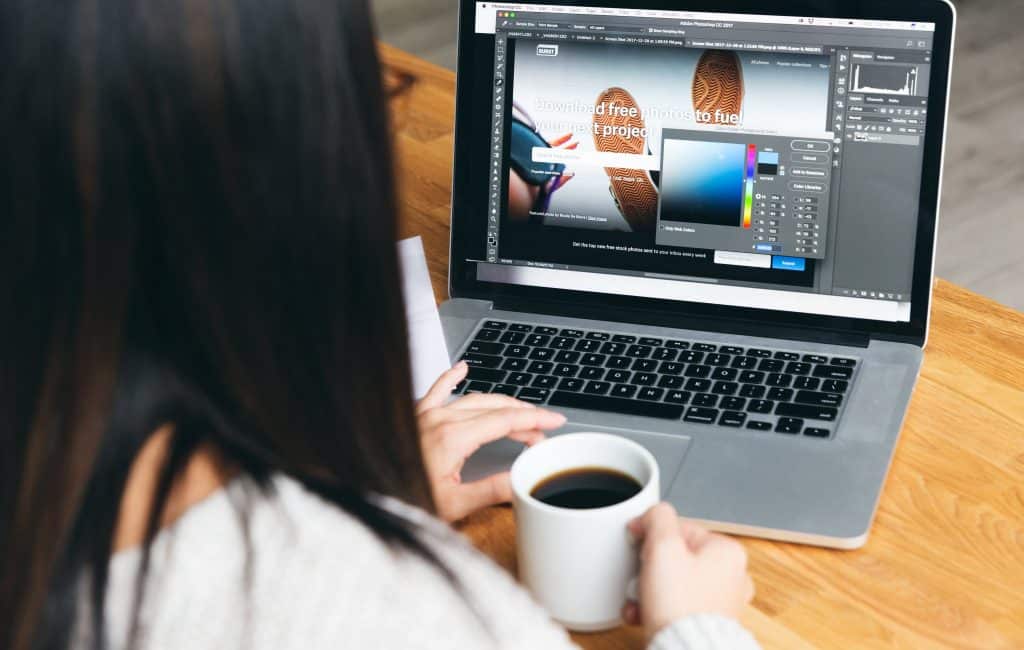 4. Tutorvista – Online Tutor Work
Unlike Tutor.com and Tutapoint this service seem to be very oriented toward an online subscription service.
There does not seem to be a direct relationship with the schools and although their headquarters are in the US the company was founded in India.
They offer a solution from Kindergarten to undergraduate level. The subjects covered include Math, English Statistics, Physics, Chemistry and Biology.
As a tutor, you have the ability to work from 4 hours a day up to 9 hours a day.
Each tutoring session lasts about 45 minutes and each student is assigned the same tutor for the chosen subject.
This may not be surprising to you but the hours of teaching are night time UK hours or US hours.
The minimum requirement to become a tutor is a Masters degree as well as some teaching experience.
A degree in education is also expected. Their hourly pay range from $8 to $39 per hour depending on your experience.
You can easily make $1,800 a month working only 4 hours a day. Here's is the link to apply and get started.
5. Aim 4 A Tutoring
Their main focus in terms of students seem to be K-12 where they teach Math, Science, English and Arts.
They offer in centre tutoring as well as online tutoring opportunities. You even have the ability to manage your very own tutoring centre.
Students have the ability to use their services for test preparations like GRE, SAT, GED, GMAT and AP.
The good news is that they accept applicants from all over the world but you must be prepared to work hours that cater to students in Australia, Europe and North America.
In terms of the hourly rate of pay, you can expect a range of $10 to $15 an hour. As there is no online application form go here for instructions to apply.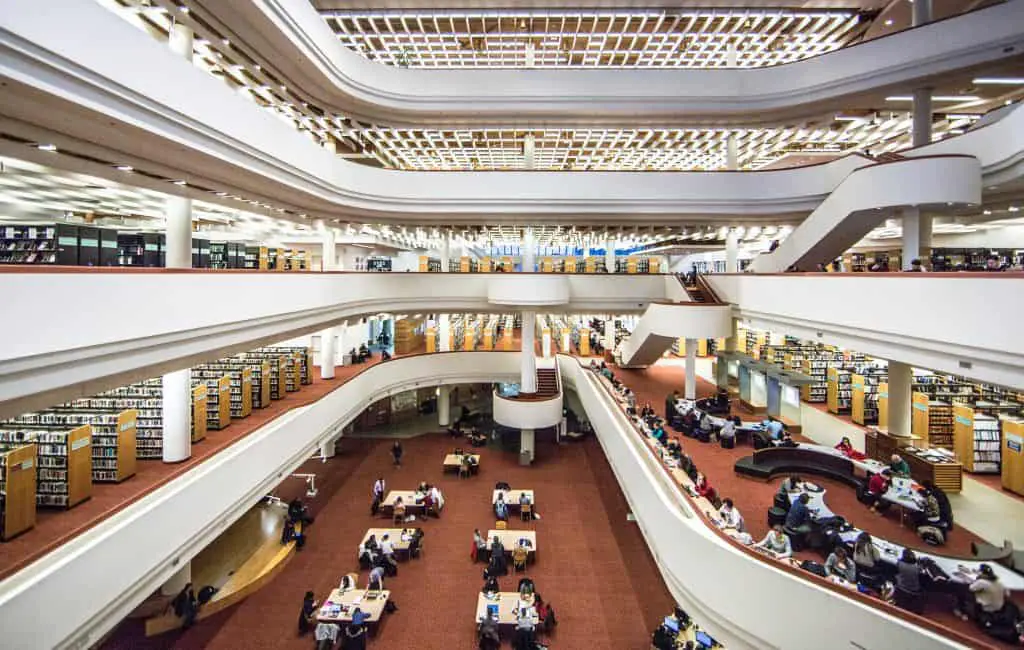 6. Connections Academy – Work at Home Tutoring Jobs
Unlike many of the others mentioned so far this site is offering online public schooling from home.
This is done using tuition-free online schools which sounds like there is a catch but apparently, there isn't.
The levels of education covered range from elementary school all the way to college prep. I like the fact they also offer field trips for students.
One amazing thing that they offer is the same online learning for students all over the world so it is not restricted to only those based in the US.
Each teacher needs to have a teaching certificate for the subject that they specialise in so this is one thing to bear in mind.
They do offer home-based roles as well as part-time roles for elective subjects.
Connections Academy is part of the Pearson group and you can find out more information here.
7. Homework Tutoring
As the name suggests, this site is focused on helping students with their homework.
Subjects covered include biology, chemistry, economics, electronics, English, math, statistics, physics and programming.
Seeing that the world needs programmers this would be an attractive option for many parents.
If you are a parent, you will agree with me that sometimes it is so stressful to come home from work and have to sit through homework with your children.
It is very interesting that they offer the service for school, high school, college and university.
My only concern is that their main method of communication seems to be faxing documents and their website is very dated.
If you want to work with them you can find more information here.
8. Kaplan University – Side Jobs For Teachers
Kaplan was recently acquired and is now rebranded as Purdue University Global offering over 180 online programs.
Areas covered include real estate, wealth management, securities, accounting, tax, architecture, data science, insurance, finance and engineering.
They offer associate, bachelors and masters degrees as well as a number of certificates and special military programs.
They have locations in Asia, the Middle East, UK, Ireland, Morocco, South America, the Caribbean and the US.
You can find out more about their many benefits, perks and job opportunities by visiting this page.
9. Pearson Smarthinking
One of the only providers that offer not only help with grades but also assistance with writing as well as a resume review service.
Over 90% of their tutors have advanced degrees and have 12 years of experience working with students.
They offer tutoring in over 150 areas and seem to have a very impressive career writing specialist service.
Their preference is that you have a masters or PhD degree or some form of advanced certification.
In terms of salary, their minimum hourly rate is $11 or $12 per hour to start. So, if you are interested, go here to learn more.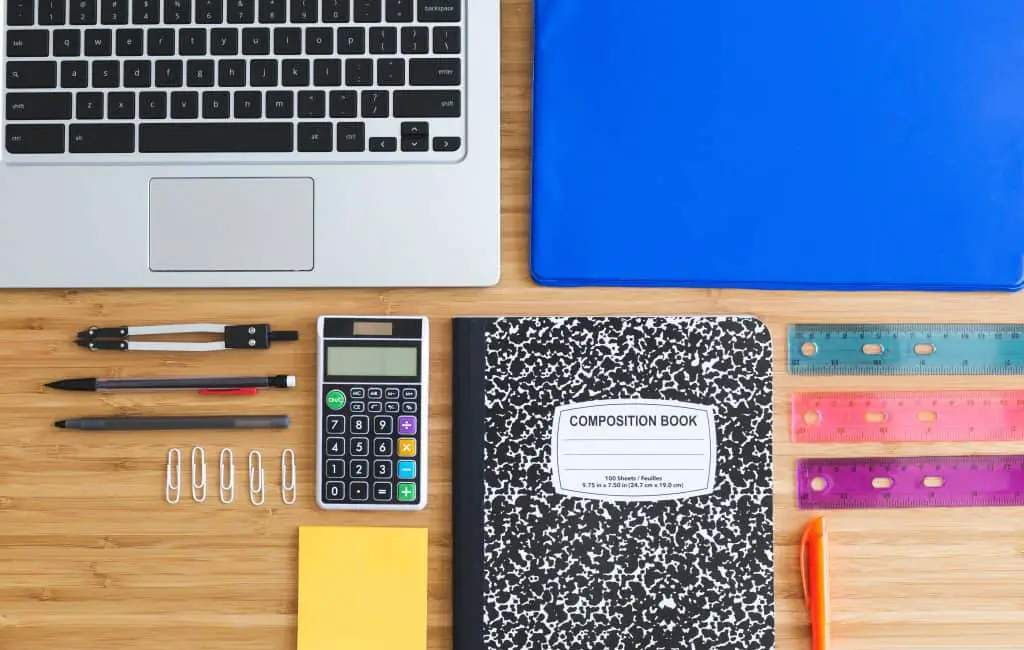 10. Chegg.com – Become a Tutor Online
I really love their tagline which is "saving broke students one textbook at a time". They give students a way to afford textbooks for school.
They also offer homework help and the ability to boost the grades of students. I also like the fact that they help students find internships.
There is also a solution to help students with their writing called EasyBib Plus which is so awesome.
So far, Chegg.com seem to offer the most attractive rates for tutors starting at $20 an hour.
They claim that tutors can earn $1,000 a month which is great to cover the necessary expenses to help you start your business or blog.
Extra bonuses are also available in high demand subject areas which is great news!
You can go here to sign up and become a tutor with Chegg.com
11. Bibo Global
One of those services that offer English tutoring online is via Bibo Global. I know that there are many of these providers available.
They claim to be the best online English school in Japan with over 6,000 teachers globally.
On offer is a number of perks as well as the opportunity to get a promotion. There are also monthly incentives and bonuses.
What I noticed that was different compared to many of the other schools is that the hours of work can be great.
I believe that this is because all of the students are not necessarily based in China so there are other hours during the day that can be worked.
A minimum number of hours is not required and the average monthly wage is $650.00
If you would like to sign up as one of their online tutors you can go here.
Conclusion
That is the generous list offering many side jobs for teachers who would like to work from home.
Depending on your long-term goals and your love for teaching you can easily decide to teach part-time for 2 years while you grow your business or blog.
It is important to map out a short-term and long-term plan for your current personal and family situation.
Sometimes it is very hard to not go back to teaching at the start of the school year especially if you have a deep concern for your students.
At least now you are aware of the options that are available to you so you can make wise decisions and grow your nest egg.
Over to you, what do you currently struggle with in terms of growing a business or blog for the long-term?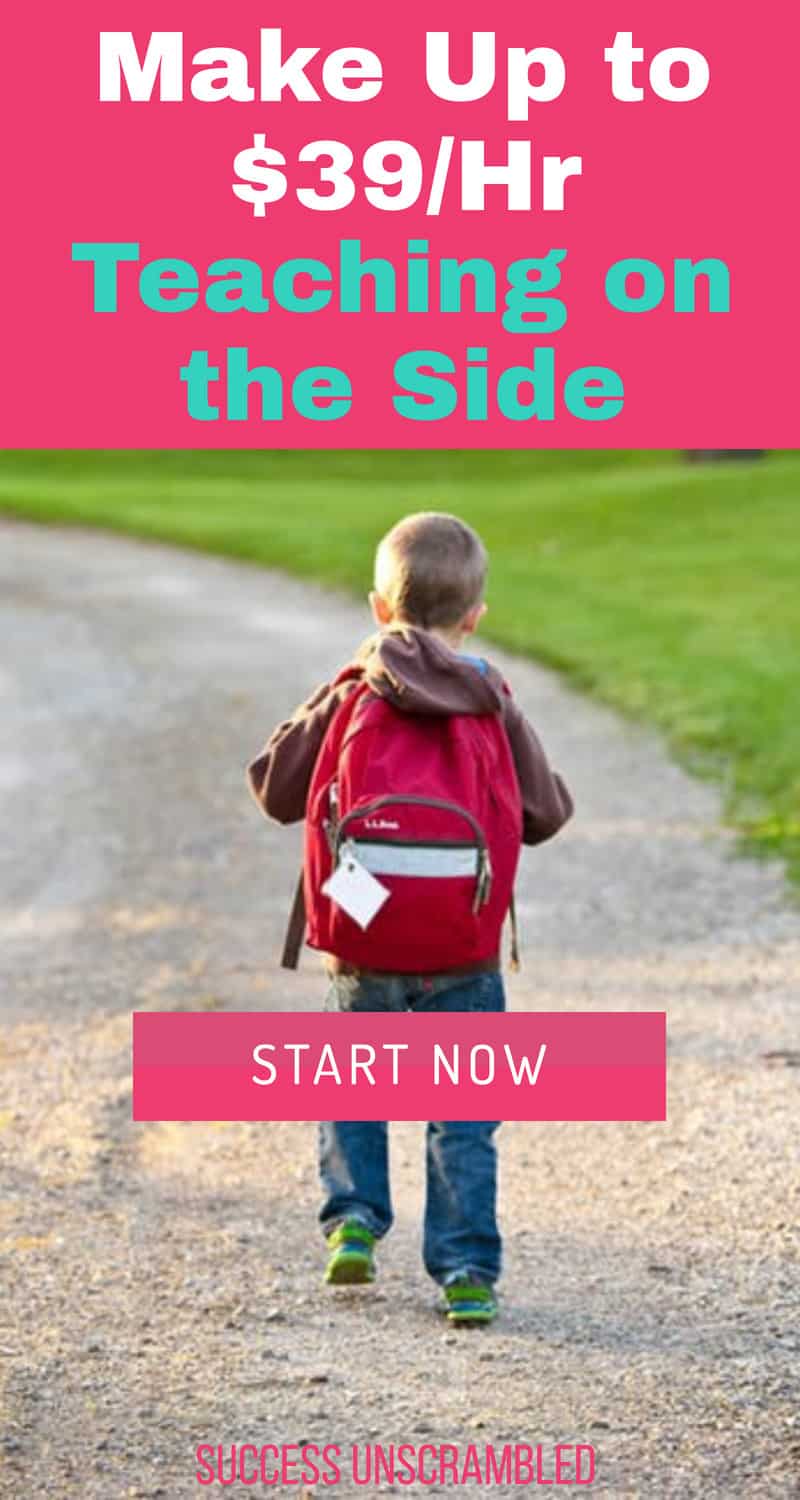 Announcements
Remember to subscribe to the Success Unscrambled Podcast where you will be the first to hear what's happening in the entrepreneurial and digital marketing world.
Your positive review of this podcast is vital to keeping it alive and running for the next 12 – 24 months so please leave a positive review for us on iTunes, Spotify or any of your favourite podcast players.
If you are just at the start of your journey where you are wondering what is possible for you in the future then take a look at these 7 books for bloggers.
Are you thinking of starting a blog? Check out some blog niche ideas that will help you reduce blogging errors.
Want to take advantage of some free traffic to your blog from Pinterest? Check out my Pinterest tips here.  Grab these 20 tools used by successful blogs.
If you are a startup or small business and you need to hire a virtual assistant to complete tasks such as social media marketing, blogging, keyword research or Pinterest account management then take a look at these packages.