Podcast: Play in new window | Download (Duration: 39:24 — 54.6MB) | Embed
Subscribe: Google Podcasts | Spotify | Amazon Music | Stitcher | Email | TuneIn | Deezer | RSS | More
Are you confused by on-page optimisation? Ever wondered if it has any effect on organic traffic growth?
If you have been blogging for a while you know that it is super important to spend a lot of time marketing your blog post.
You see blog traffic is something that 'grows' over time by using consistent and frequent effort.
Many bloggers continue to struggle with the reality that building visibility to their blog takes a lot of time and perseverance.
However, what many fail to realise is that there are certain things that you can leverage. These will help you get better results on your time investment.
One of these things is on-page optimisation which sounds more technical than it is in reality.
In this post, we will take a look at a company that did just that covering a very boring topic called synthetic oil.
Disclosure: Please note that this post may contain affiliate links which means that if you buy one of my recommended products I get paid a commission for sharing the link at no additional cost to you.  I only recommend products that I have tried myself and have experienced success.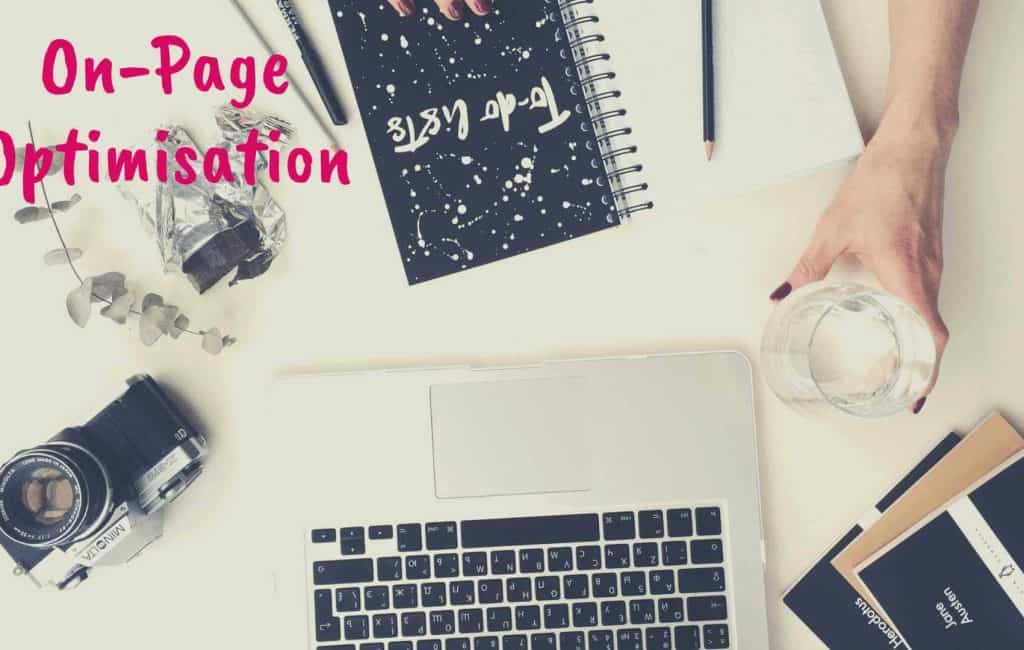 What is On-Page Optimisation?
On-page optimisation is also known as on-page SEO.
It is the process where you as a blogger tweak the content in your blog post. It is done in such a way to help the search engines index your content really well.
The tweaking process involves three important components of your blog post or page. These are:
Text
Visual
User-friendliness
So, as a blogger, you will include a number of technical and user-friendly elements in your content. It will help both the search engines as well as your readers.
An example of these elements include things like internal links, meta descriptions, meta tags. As well as alt tags for your images.
The reason you are doing this is that search engines use spiders or robots to crawl and index your content.
These robots are unable to understand the content like humans. So, you just need to place special codes around your content to help them understand and index accordingly.
The Synthetic Oil Story
Daisy Quaker worked with a synthetic oil company where she increased website traffic by 650%. Here is her story.
"In 2016, I joined a company that sold synthetic oil (the stuff in your engine that you change once every couple of months).

One of my tasks was to grow website traffic, and the best channel I landed on was the company blog.

The corporate e-commerce website (yep, we sold engine oil online at a premium) was a political minefield, so I had very limited sway. The blog was not.

A group of three contributors would meet weekly and throw spur-of-the-moment posts together. It had a sporadic publishing schedule.

The topics were dry (it was a blog about motor oil, after all) and blog traffic was correspondingly sluggish.

The blog at the time had averaged under 5,000 sessions a month. Within a year, we doubled it.

Within two years, we scaled it up seven times. By the time I left, we had surpassed 100,000 sessions within a month threshold."
In terms of how she actually used on-page optimisation to grow that blog to over 100,000 sessions a month here are the specifics.
Not all posts shall be optimized equally — that's ok
"Despite our best efforts, the blog was a volunteer project slated among a slew of tasks we all had. Thus, not all posts were created equal. Some posts pulled more than their fair share of traffic.

We focused on on-page optimization for those each summer with the help of our interns. On a given blog post, we might have:

– Tweaked the blog post title

– Added a table of contents (with anchor links and bonus points for voice search phrases)

– Changed the URL (with a redirect, of course)

– Implemented alt tags

– Added crawl/human/voice search-friendly sub-heads

– Added videos (where relevant)

– Lengthened the post with relevant additional content

By implementing these tactics, several of our posts were able to gain Position 0 or 1 and garnered pretty significant spikes in traffic.

An example of a post that benefitted from some extra love was our engine flush blog post.

It became our hallmark for how we could optimize good writing on a relevant topic into a high-ranking and ultra-SERP-friendly post."
Read more about their synthetic oil blog here.
Here is a screenshot of what Daisy Quaker did to make the boring topic of synthetic oil more appealing.
How You Can Do On-Page Optimisation Like Daisy [Step by Step]
Here are is the list of things that Daisy did that helped her and her team grow their blog traffic to 100,000 page views which represent an increase of 650% in 3 years.
Tweaked the blog post title
If you are like me and you're not a copywriter you'll soon discover that your ability to create amazing post titles or headlines needs a bit of work.
A few weeks ago I wrote a comprehensive blog post outlining 6 amazing tools to help you to skyrocket your ability to write awesome headlines.
In case you missed it then you have to see how to get a big list of catchy titles here.
Added a Table of Contents
In simple language, this is very similar to adding an index or table of contents to your thesis in college.
If you are using WordPress as your blogging platform you will be glad to hear that there are several plugins available to make this process easy.
You simply choose one from the list and install it.
With over 10,000 active installations and support for the latest version of WordPress, LuckyWP Table of Contents seem to be a good one to choose for your needs.
Changed the URL (with redirects)
In this step, you will need to exercise a little bit of caution because if you don't do it properly your readers can end up on 404 pages.
I currently use a redirect plugin because like a typical female I changed my mind about having Woocommerce on my blog.
When your blog has over 100 pages and/or posts you will discover that it is very difficult to remember all the content you created.
The plugin I use is called Redirection. After you install it you go to the settings page of the plugin and click on '404s'.
There you will see all the errors that your readers have encountered. All you need to do is add the page where users need to go instead.
Are you ready to commit to improving the overall traffic results of your blog with Pinterest and SEO? Grab this free trial course here.
Implemented Alt Tags
Did you know that 97% of page one results have at least one image on the page?
The most simple way to explain this step is that Daisy and her team added some special coding around the blog content so that Google's robots can index it properly.
Alt tags can include adding an alternative text tag to images so that they can be interpreted properly.
This screenshot shows a simple example of an alt tag which is used to describe an image in case of a slow internet connection where the image did not load.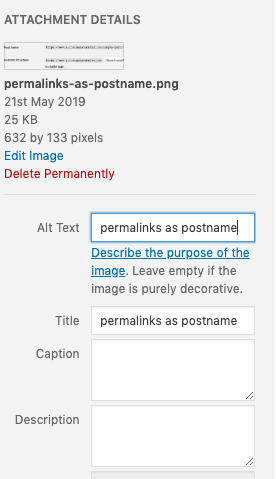 It also works really well for those who have a sight impairment. So each image you place on your blog should have a file name, a title and some alt text.
Added Search-Friendly Subheads
In a previous post, I mentioned the use of H2, H3 and H4 tags. These are the technical names for subheadings.
As well as sub subheadings. So, H1 would be used for the title of your blog post.
H2 will be the first level of subheading while H3 will be used as a subheading under H2.
Daisy and her team ensured that the subheadings used were also human-friendly. In other words, it needed to make sense.
Added Videos
If I find a way to use videos on every post that would not slow down my website I would do it every single week.
Recently, I discovered that by just adding a link to a YouTube video on my posts reduced my page speed by 20%.
I am sure that there is a way to hack this set back (video must play in the post) and as soon as I find it I'll come back here to update this post.
Lengthen the Post with Additional Content
I know that I have written extensively on the importance of having blog posts that is long enough to answer all your reader's questions.
With the exception of recipe posts, the goal of every blogger is to have posts ranging between 1500 and 2000 words.
Daisy and her team have shown in their study that by creating longer posts they were able to get their blog to 100,000 page views a month.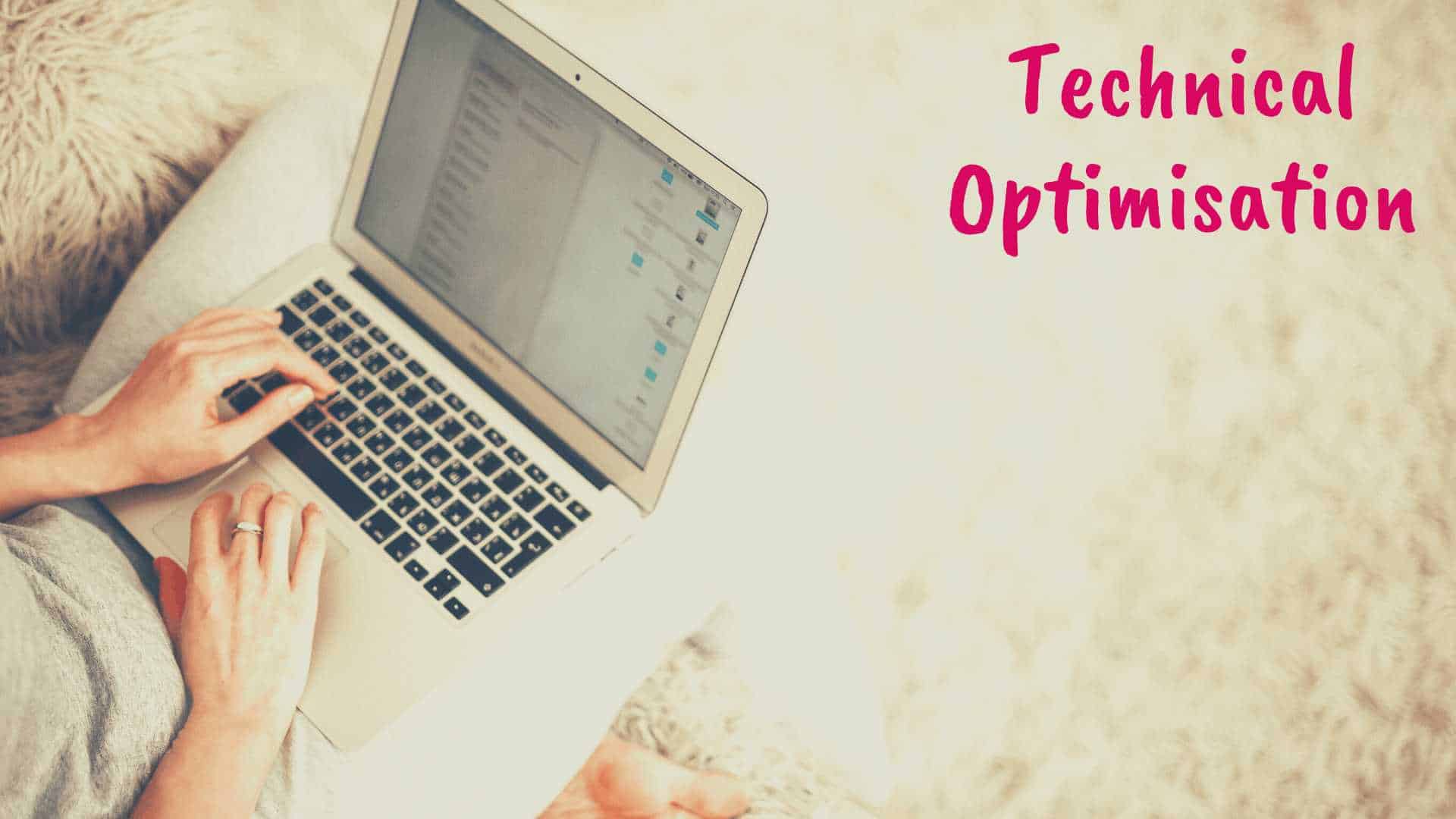 The Best Plugins for On-Page Optimisation
Did you know that updating old posts with new content and images can increase your blog traffic by 111%?
Rather than have you spend a lot of time manually doing on-page SEO here are a few tools to help you get it done faster.
A large part of doing on-page optimisation is focusing on your overall SEO. This can be easily accomplished using the Yoast SEO plugin.
For a detailed tutorial about how to use the SEO plugin go here. If you are new to SEO then grab this SEO for beginners resource.
Having a site that loads quickly on mobile devices is a requirement that Google implemented back in mid-2018.
Ensuring that your images are optimised as much as possible can be done prior to uploading them to your site.
You can also use a plugin (for WordPress.org users) to further reduce the size of your images. My go-to plugin for image optimisation is Shortpixel and you can learn more here.
Ready to take your SEO understanding to another level? Check out this free video course here.
Technical Optimisation
Before doing any on-page optimisation at all you may need to spend some time doing a technical optimisation of your blog.
At this point, your eyes probably glazed over and you suddenly feel very tired, sleepy and uninterested.
I will explain this in great detail in a separate post but essentially it means ensuring these 6 steps outlined here.
Enabling 301 redirects (if you changed URLs for an existing page)
Reducing site errors (as indicated in Google Search Console)
Ensuring that there is no duplicate content
Submitting an XML sitemap to Google (Google analytics plugin can help here)
Indexing any pages that got de-indexed and any new pages waiting to get indexed.
SSL Certificate (Adding a level of security to each page)
A typical example is recently Google de-indexed 12 of my pages because they contained a YouTube video that did not have all the required tags.
I know this sounds crazy but Google owns YouTube so there is nothing we, as bloggers, can do but to fix the issue.
Check out the screenshot below with the errors. As none of the videos are mine I simply swapped all video embeds to images with a link out to each individual video.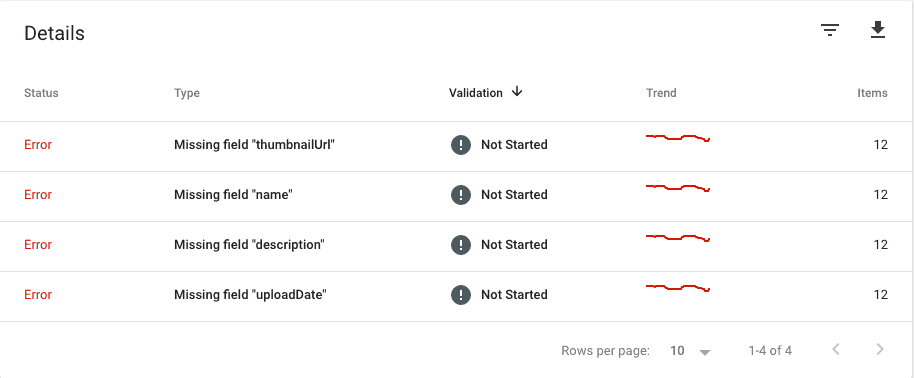 Conclusion
Many bloggers believe that their topics are not interesting enough to attract readers to their website.
In Daisy's example, you can see that it took a good amount of creativity, perseverance and thinking outside the box to get the needed results.
I love the fact that growing and maintaining a blog was not in anyone's job description so doing this was a totally voluntary effort for those involved.
To get a detailed guide on how you can conduct a thorough on-page optimisation project for your blog post grab this ultimate SEO checklist here.
While doing on-page SEO is not the only thing that is required to increase website traffic it is foundational to getting your content to show up in Google.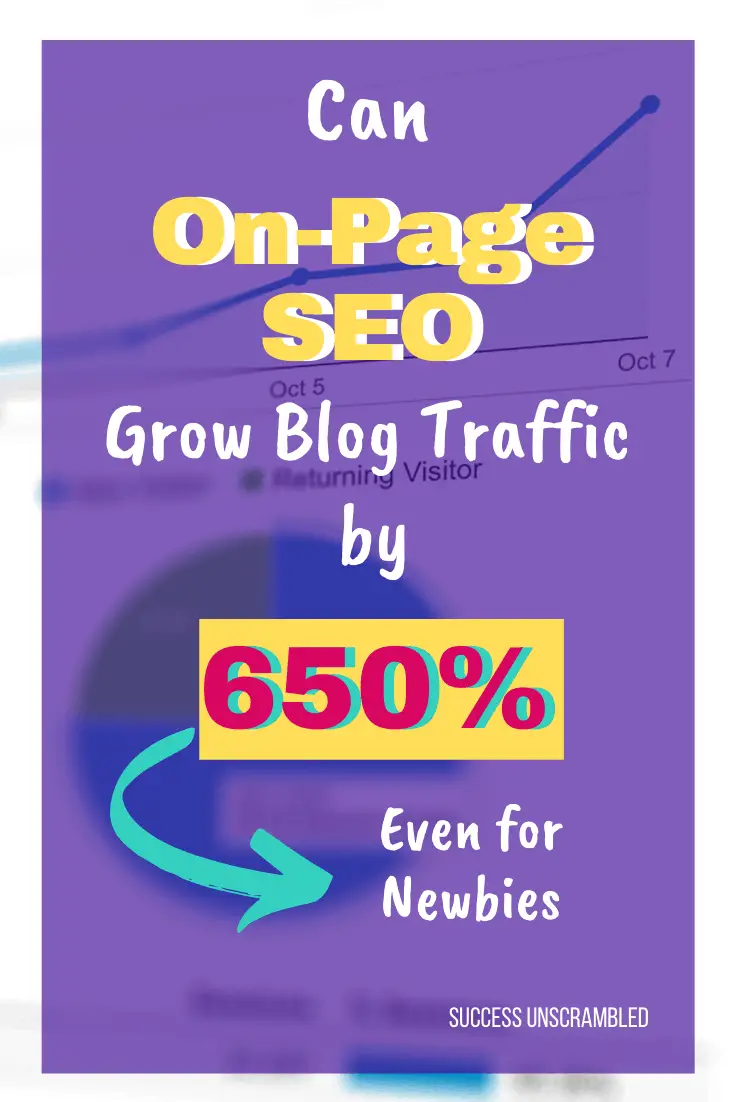 Announcements
Remember to subscribe to the Success Unscrambled Podcast where you will be the first to hear what's happening in the entrepreneurial and digital marketing world.
Your positive review of this podcast is vital to keeping it alive and running for the next 12 – 24 months so please leave a positive review for us on iTunes, Spotify or any of your favourite podcast players.
If you are looking for non-technical or creative ways to increase readers to your blog then you need to check out how to grow blog traffic here.
Get your hands on the top tools, tricks and hacks that pro bloggers are using for success. Grab these 15 blogging secrets.
Learn about a blogger who used a bit of common sense together with the weather to increase her traffic like crazy to attain blogging success.
The goal of Success Unscrambled is to help female entrepreneurs as well as potential entrepreneurs is to start and scale their online business.