Podcast: Play in new window | Download (Duration: 22:43 — 31.7MB) | Embed
Subscribe: Google Podcasts | Spotify | Amazon Music | Email | TuneIn | Deezer | RSS | More
Have you ever spent any money on a blogging course? Do you plan to invest in an entrepreneur course anytime soon?
As someone who spent close to 6 figures on formal and informal education to get two degrees and several certificates, I wanted to look back.
At some point in life, it is important to look back on those investments and do a reality check.
Was it worth the time and effort going to college? At the time of doing my first degree, there was not much else available.
If you are reading this and you are in your 20s then I know how confusing it can be for you. Especially with pressure from your parents.
As an adult, you will probably find it easier to go travel the world to gain a better understanding of what you want to do.
There is this thing called peer pressure that is virtually impossible to ignore.
All your friends are going to college so maybe you should go as well. You just graduated high school so you have no skills (or so you believe).
In this post, you will get a simple view of the options available to you. So that you may be inspired to take the next step or to wait.
Disclosure: Please note that this post may contain affiliate links which means that if you buy one of my recommended products I get paid a commission for sharing the link at no additional cost to you.  I only recommend products that I have tried myself, have experienced success or the provider is proven to be trustworthy.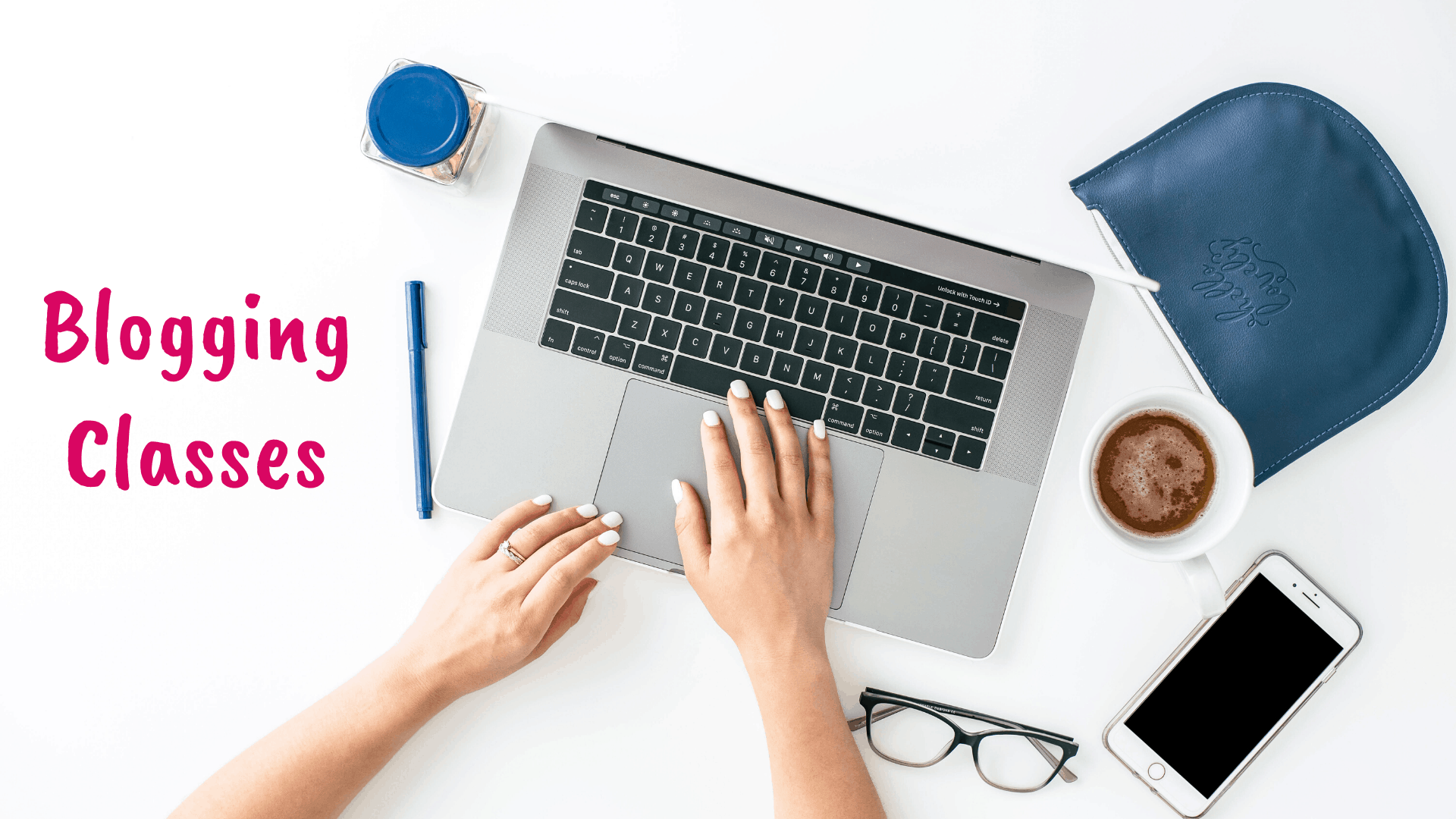 Is an 1837 Education System Still Useful Today?
In case you were not aware of it the modern version of the education system was set up by Horace Mann in 1837.
At the time the world was going through the industrial era where factories required workers to fit into systems.
In fact, they needed a cookie-cutter system that mass-produced workers who had similar skill sets.
After 182 years it is clear to see that there is a different kind of need. A need where people with a diverse set of skills is preferred.
It is scary to think that they now have a cookie-cutter system to mass-produce robots to take those industrial jobs.
So, what will become of humans? Is there a new way to be educated?
Self-Directed Learning vs a $250,000 Education
Recently, I was reading a post from Seth Godin and he is so right when he talks about the fact that self-directed learning is a viable option.
Here is a brief synopsis of what he shared on his blog.
"Four years at MIT cost about $250,000 all in. Or, you could engage in more than 2,000 of their courses on their site, for free.

What's the difference?

When you do education, you pay tuition, plus you pay with a focus on compliance. Traditional education requires that students trade in freedom of choice, coerced by tests and exams. And what do you get? You get an 'A' and you get a certificate.

The power of that certificate is extraordinary. Students (and their families) will go a lifetime in debt to get that paper.

They'll make choices about time and focus and geography for that paper, ignoring what's ostensibly possible in exchange for the certainty of acquiring it.

Learning, on the other hand, is self-directed. It isn't about changing our grade, it's about changing the way we see the world. It is voluntary. Learning is always available, and it compounds, because once we've acquired it, we can use it again and again."
$5,000 Blogging Course
Are you interested in becoming an entrepreneur? Does the thought of business failure scare you to death?
So many people have been programmed to think that going into business is scary but going into debt for education is okay.
Is it me or is there something wrong with this picture?
Let me tell you what I think is scary. Going into business without a mentor or any kind of guidance gives me a serious fright.
The good news is that there are so many avenues available when it comes to informal education or as Seth put it, self-directed learning.
Yes, there are many coaches out there who will charge you the earth to join their coaching program.
However, there are many others who charge between $1,000 and $5,000 for 12 months of coaching where they guarantee success.
You can still find a few blogging courses between $147 and $999.00 for a shorter period than 12 months without guarantees.
How many universities guarantee you a job after 4 years? Even after spending 6 figures on a piece of paper?
None. That's right none of them can promise that you'll succeed they can only show you how many of their graduates were able to find jobs.
Your Choice
It is not my plan to write a 10,000-word blog post as to why you should consider self-directed learning.
In fact, looking at alternative options or informal education systems should also be included on your list.
There should not be any negative stigma if someone decides that they will not take the college route to success.
Going into a debt of $250,000 for formal education should not be encouraged as something normal anymore.
With so many options to choose from in this era, I personally wish I can start over again.
Yes, there is a big chance that people in their 20s are going to suffer a lot from analysis paralysis because now more than ever there are too many options available.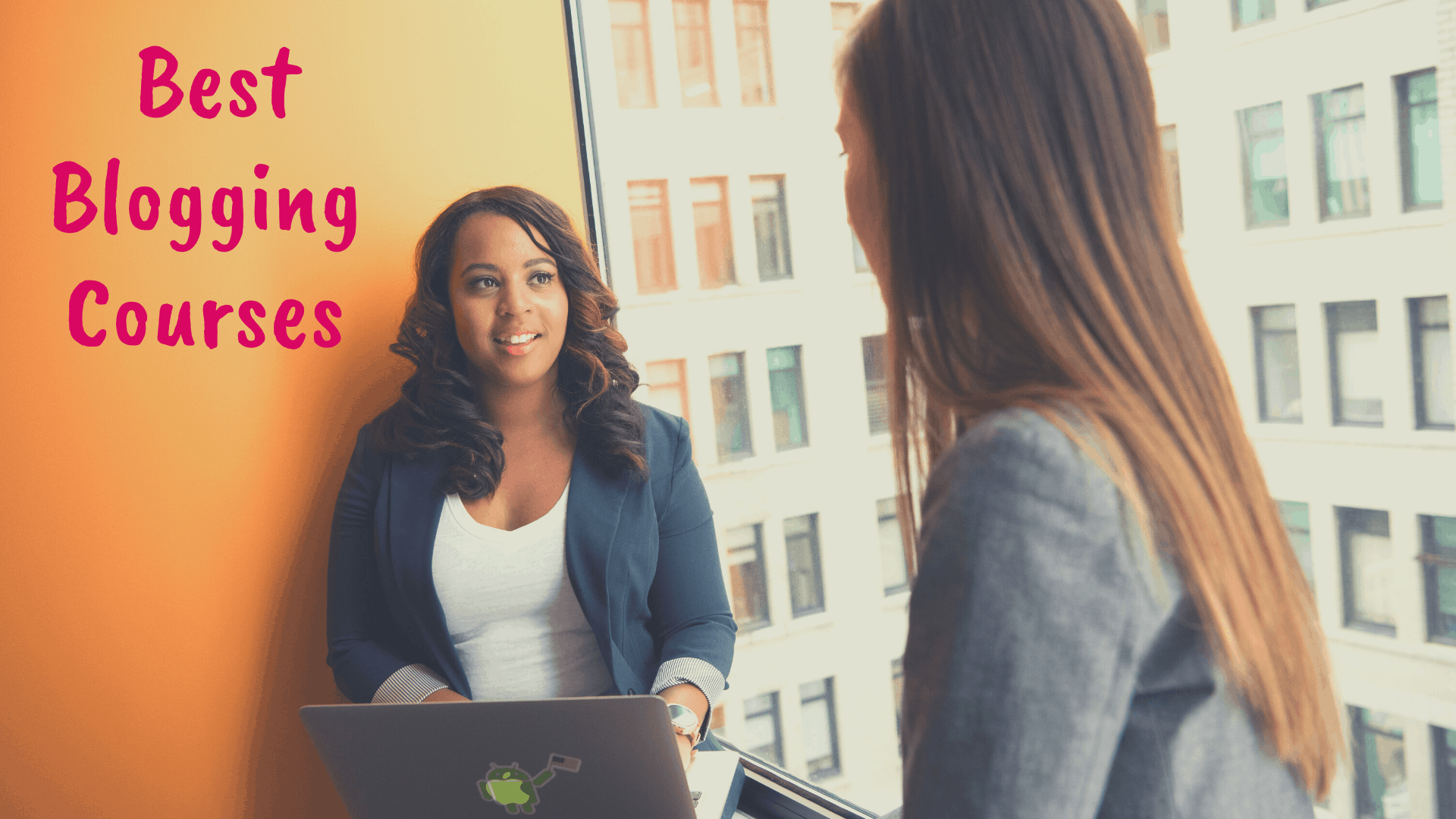 What Makes a Good Blogging Course?
If you are new to blogging you're probably wondering what are the components of a good blogging course.
The first thing to consider is the kind of results you want to achieve from any blogging course.
Let's say a blogging course shows you how to make $1,000 a month and a different one helps you make 6-figures a year.
Does it mean that the first course was not as good as the 2nd one?
In my experience, any blogging course that helps the students with a transformation is a good one.
It really depends on the kind of transformation a student is hoping to achieve.
Two other important elements of a good blogging course are the group support as well as access to a mentor.
Key Components of a Blogging Course
In order to help you pick the perfect course for your needs let's spend some time looking at the key components in a typical blogging course.
For anyone to experience success at blogging here are a few things that should be included.
Blog creation
Marketing a Blog
Monetizing a Blog
Email marketing
Professional blog elements
You are probably thinking that the list of key components is so short and that there may be a few missing items.
As simplistic as it may seem each item on the list can be taught as an individual course on its own.
There is a lot of depth in each item so don't be fooled by its simplicity. Let's look at each component is some detail.
Blog Creation
As the name implies this element is all about creating a blog which includes finding a niche, choosing a blog name, choosing a platform, branding and theme.
Also, the process of writing your first 20-50 posts is included in this module.
Marketing Your Blog
You will realise after creating your blog that you need to let the world know that your blog exists in order to get readers to your blog.
Many of the courses would include elements of social media marketing, Pinterest marketing as well as search engine optimisation (SEO).
Monetizing a Blog
There are so many ways to generate an income as a blogger that I believe that the options are endless.
When it comes to monetizing a blog you can decide to use these 5 popular options.
Affiliate marketing
Ads networks
Course creation
Sponsored posts
Services/Consulting
These are not the only ways available but they are the top 5 ways used by most bloggers.
Email Marketing
One of the most important assets of any business is their fans, tribe or email list. Having an email list makes it easy to maintain an audience.
There are so many aspects to starting and growing an email list that it is crazy to think that it is a simple process.
If you find a course that teaches you about copywriting as well then grab that one as it is a big secret to generating consistent income from email marketing.
Professional Blog Elements
Just when you thought that you know everything that is needed to be a great blogger there is one more step.
Some blogging courses include professional items like branding, landing pages, funnels, etc. inside other modules.
Other courses keep these items as a standalone section.
Now that you know what to expect in a good blogging course let's look at a few real-life examples.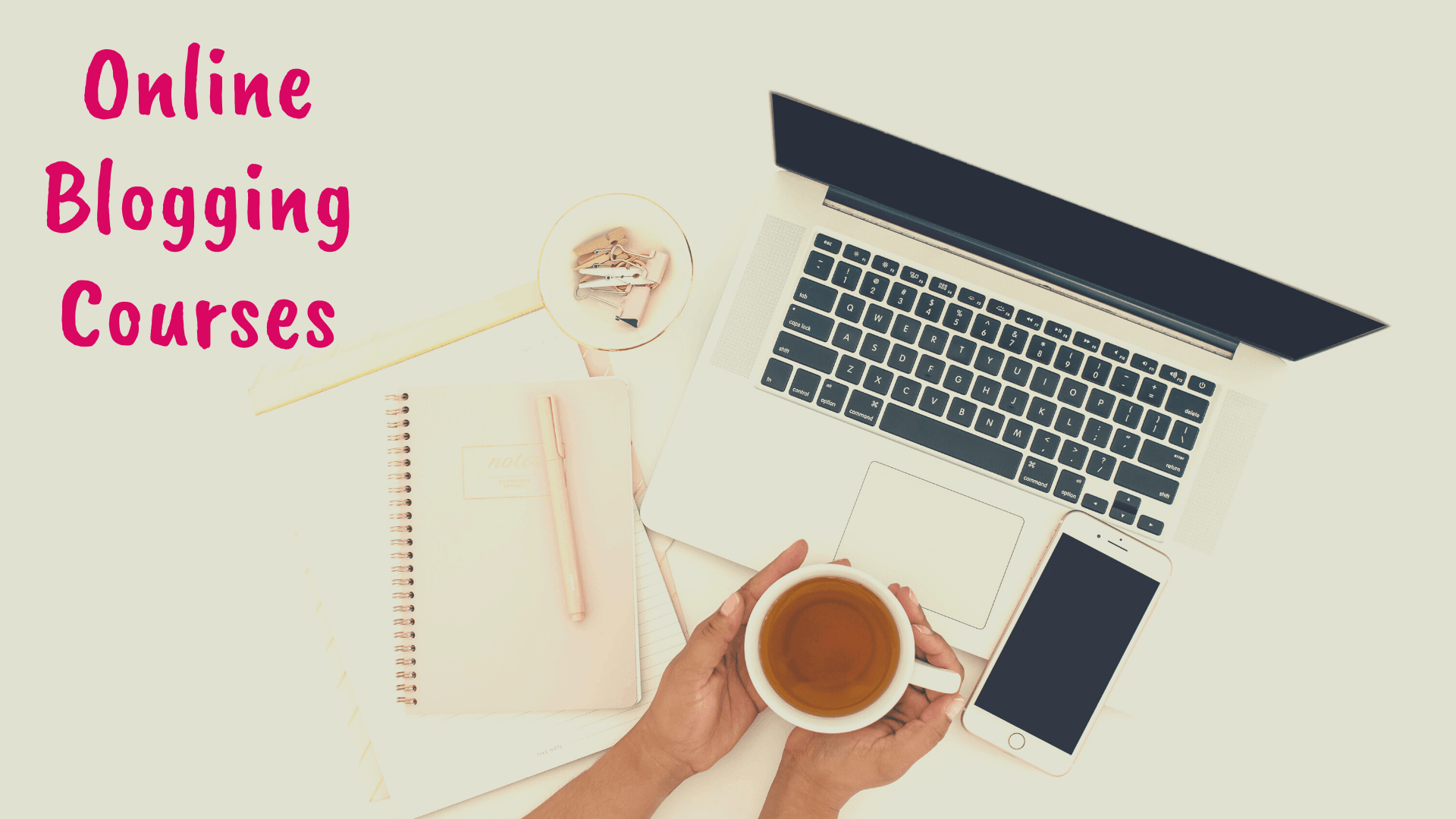 The Major Disadvantages of Free Blogging Courses
As a child growing up my mother always said that "there is no such thing as a free lunch". After many years I discovered that she was right.
Let me ask you a question, would a blogging or entrepreneurship course giving you a guarantee of a $1,000 a month or $100,000 a year income be offered for free?
Have you ever come across a premium quality course with group support and progress at no charge?
Think about it the mentor or coach who is taking you through this program will need to be paid for his or her time.
Anytime I find a course that is being offered for free I immediately have a list of questions like, why is it free?
You can certainly go to Google and YouTube and find lots of free nuggets showing you how to do bits and pieces.
However, the major disadvantages of free courses are as follows:
It takes a lot longer to get the results you desire
There is no support group in for form of a mastermind
One to one coaching is not available to help you reach your goals
There isn't a structured path giving you everything you need for success
In life, you will need to invest time or money to get the desired results. A paid blogging course will help you to significantly reduce the learning curve.
The Best Blogging Courses
Since you already know where to find all the information relating to formal education like colleges and business institutes.
I wanted to spend some time making you aware of the many other options available when it comes to informal education.
Be Your Own Blog Boss
Chelsea Clarke is the founder of HerPaperRoute and she has several amazing courses available for anyone who would like to experience success online.
In May 2018, she reported a 5-figure income from her blog. The majority of her income came from affiliate marketing, hosting, services and courses.
She has a blogging course called Be Your Own Blog Boss and you can learn more about it here.
Become a Freelancer
If blogging is not your thing and you have a preference to become a freelancer then I might just have the solution for you.
Micala Quinn is a stay at home mom who was determined to quit her full-time teaching job and stay at home with her little ones.
After becoming successful she created a course so that she can teach others to do the same thing. You can find out more about her course here.
Pin Practical Masterclass
If you already have a blog but for some strange reason, you seem to struggle to get readers to your blog then hold tight as I might just have an option for you.
Monica Froese is the founder of Redefining Mom. She has several years experience in marketing including a master's degree.
One of the fastest ways to drive traffic to your blog is by using Pinterest marketing. Monica's course in this area is called Pin Practical Masterclass.
You can learn more about her course using this link.
This advanced Pinterest course increased my blog traffic by 900% check it out here.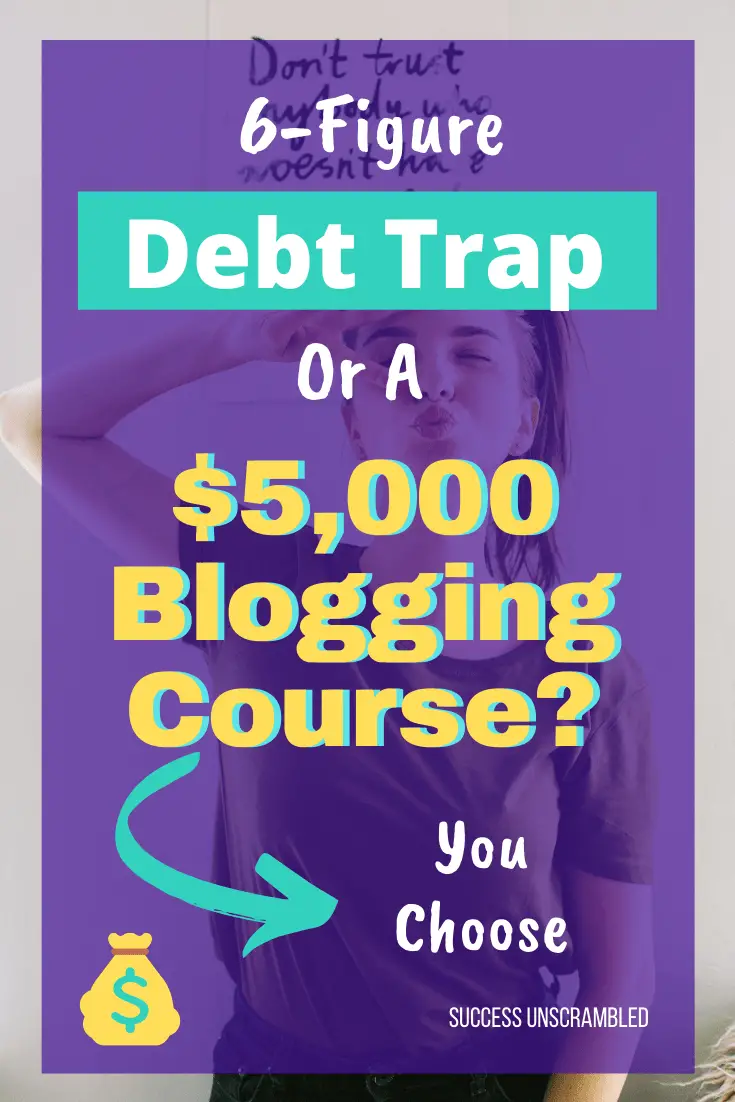 Conclusion
I always tell my children that they are lucky to be growing up at a time when you can be almost anything you want to be.
In fact, I believe that having too many options can be just as confusing as having too little.
Taking advantage of this new gig economy where it is dead easy to become a freelancer requires a major mindset shift.
Even now, I constantly meet people in their 30s, 40s and 50s who believe that the only way to become successful in life is by working a 9 to 5 job.
My preference is to be a consultant working my own hours and living the life that is more family-friendly and not being heavily dependent on someone else's dreams.
What about you? Do you believe in financial independence, working from anywhere and fulfilling your purpose?
Announcements
Remember to subscribe to the Success Unscrambled Podcast where you will be the first to hear what's happening in the entrepreneurial and digital marketing world.
Your positive review of this podcast is vital to keeping it alive and running for the next 12 – 24 months so please leave a positive review for us on iTunes, Spotify or any of your favourite podcast players.
Are you already a blogger but you find yourself constantly playing catch up when it comes to creating content? You'll find this write blog posts faster resource useful.
If you are just at the start of your entrepreneur journey where you are wondering what is possible for you in the future then take a look at these 7 books that every female entrepreneur should read.
Want to take advantage of some free information on becoming a digital nomad? You'll soon be travelling all over the world after reading this resource.
If you are a startup or small business and you need to scale your business exponentially this year.
Consider hiring an online business manager to help you scale quickly.