Podcast: Play in new window | Download (Duration: 42:59 — 59.5MB) | Embed
Subscribe: Google Podcasts | Spotify | Amazon Music | Stitcher | Email | TuneIn | Deezer | RSS | More
Do you want to create an online course but cannot decide between Teachable vs Thinkific?
Maybe you are confused about what both platforms have to offer and which one will be better suited to you and your business.
One of the most exciting things for you to do as an entrepreneur is to create your own online course.
You may have lots of questions swirling around in your head about the course layout, will people buy it or where to get reviews.
The truth is that launching an online course can be a struggle for many entrepreneurs.
One main area of concern is how to deliver the course effectively to give your users the best experience.
It is possible that you dislike the sound of your voice so you wish that there was a way to sound better when presenting the material.
In this post, I will help you understand the differences between Teachable and Thinkific so that you can make the best decision with confidence.
Disclosure: Please note that this post may contain affiliate links which means that if you buy one of my recommended products I get paid a commission for sharing the link at no additional cost to you.  I only recommend products that I have tried myself and have experienced success.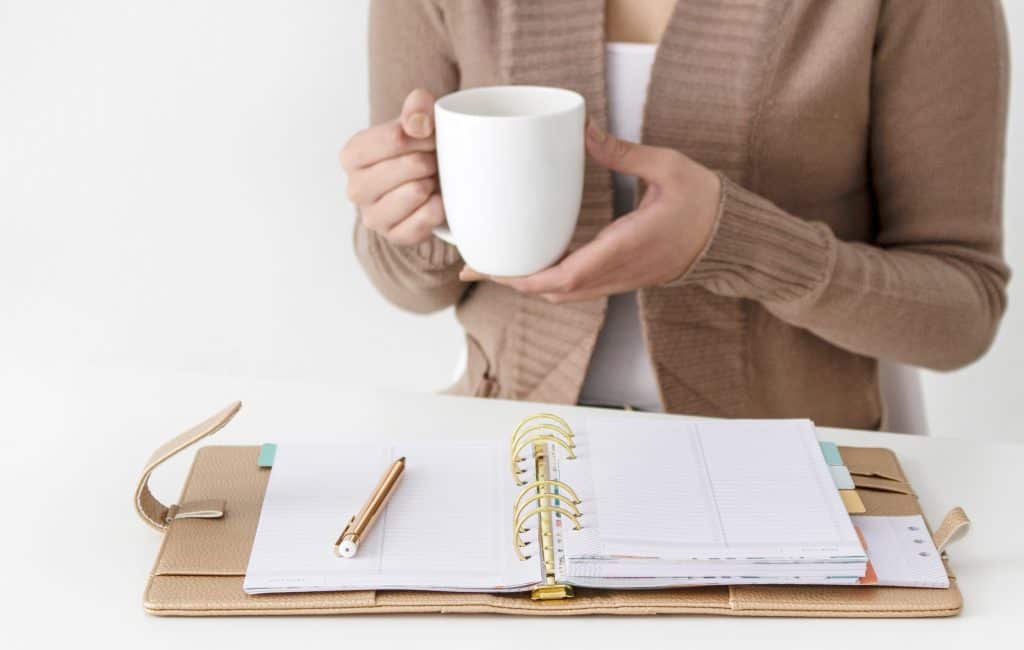 What is an Online Learning Platform
In case you landed on this post out of curiosity and you have no idea what I am talking about let me back up a bit.
Online learning platforms are places where you can go and take a course online safely and securely without hassle.
They are also known at third level establishments or enterprise organisations as Learning Management Systems or LMS.
However, as an entrepreneur or small business owner, you may not require the heavy certifications or security checks needed by enterprise-level establishments.
This is where platforms like Teachable and Thinkific come in handy. They give anyone the opportunity to create a course in days compared to months with an LMS.
Let's spend some time looking at each platform in more detail.
Teachable History
The idea behind Teachable came about in 2013 when one of the creators was looking for a platform to host his course.
At the time he had only two options which were those heavy, clunky, enterprise-level LMS or putting a number of plugins together using WordPress.
According to a 2016 video, the vision behind Teachable is to give Teachers more value. By giving them an economic incentive to create their courses online.
Don't you just love it when a company has the right vision for the future? I hope the folks at Teachable keep focused on this vision.
They are now one of the top online platforms for entrepreneurs to create and launch courses quickly.
Their claim to fame is that their platform is beautiful to create courses and memberships but don't take my word for it, see for yourself.
Teachable Pricing
The good news is that Teachable offers 4 pricing options including a free-forever plan (with limited functions).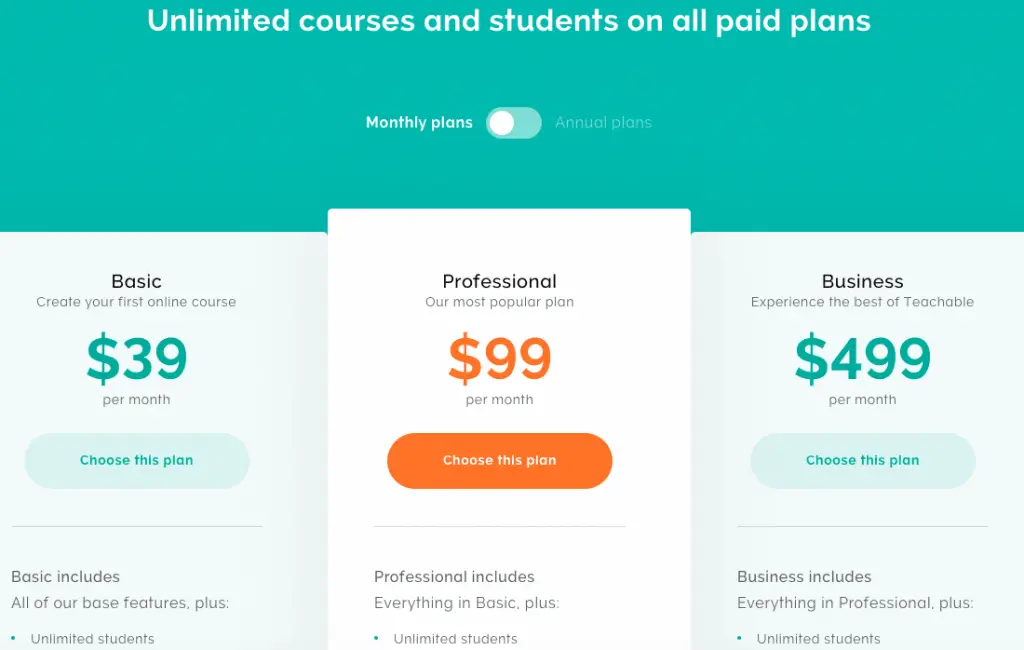 Some of the drawbacks in the free plan is that you are limited to 10 students, transaction fees for paid courses, no coupon codes and no integrations.
The ability to communicate with your students or integrate with your email marketing software is not available on the free plan.
For the paid plans the processing fees are what you need to be aware of so that you can make the best decision.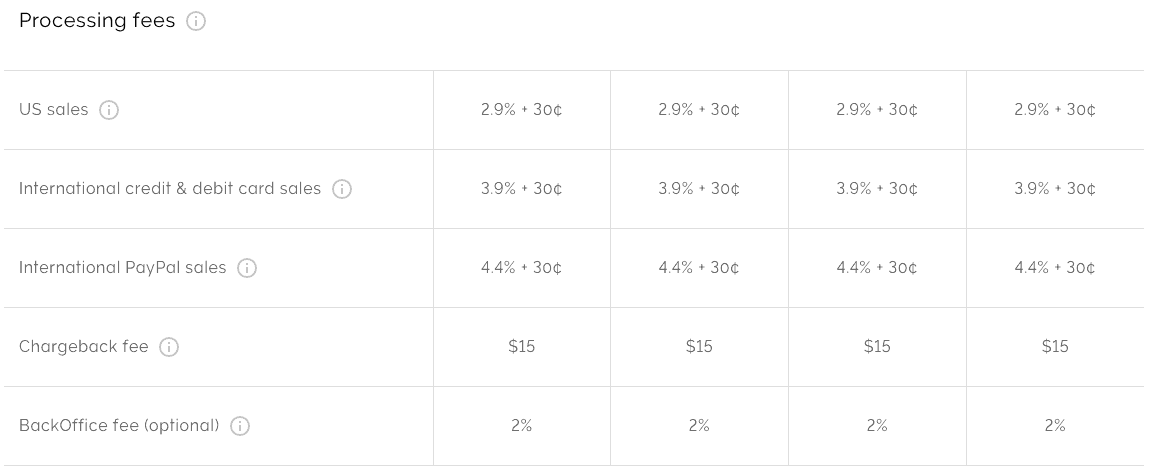 On the bright side, you don't need to worry about setting up payment gateways. Neither worry about tax and VAT charges as they take care of that for you.
Creating Your First Course on Teachable
Now that you know what is involved from a financial point of view it is time to look at the user experience.
Is it daunting? Can you really have your course up and running in days instead of months?
Last year I decided to take the plunge and create my first free course on the Teachable platform.
It took me about a week and the hardest part of creating that course was recording the screen share videos and the post-production.
Because I have been through that process I can now say that the experience was well worth it.
How to Set Up Your First Course – Teachable
You log in to Teachable or create your account via the Teachable login screen.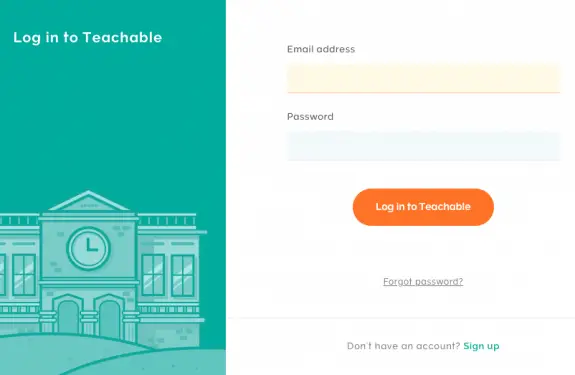 Head over to the menu and click on create a course and complete the details for your course.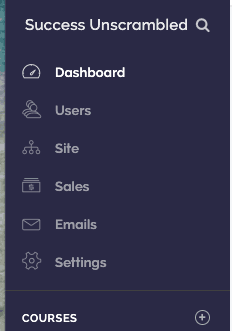 To make the experience as painless as possible ensure that you have your course title, subtitle and author name ready to go.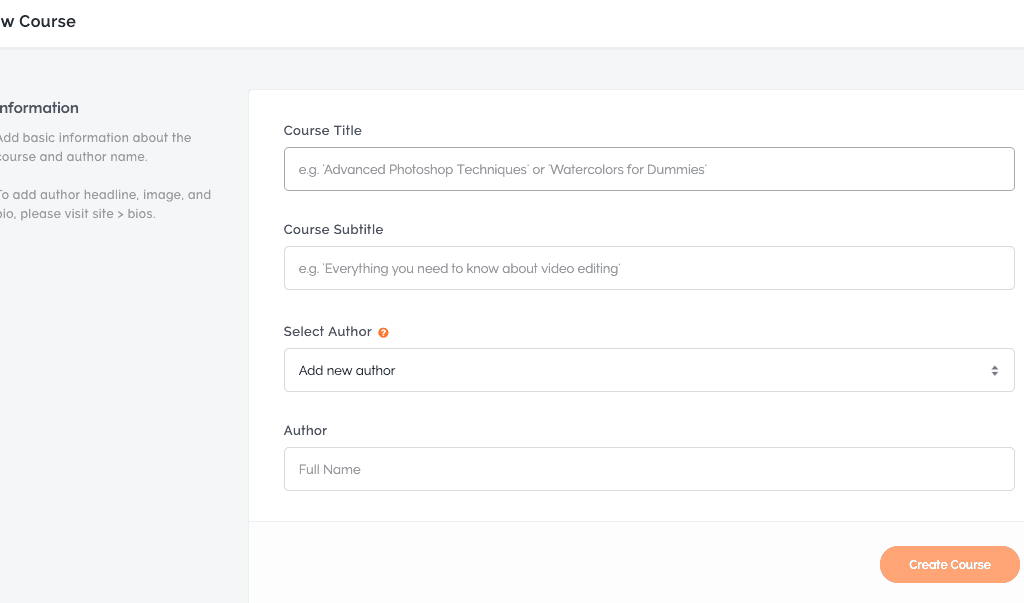 It is also a good idea to have categories, a bio, a friendly URL and a thumbnail image all set to use in the general information section.
In the pages section, you will see the sales page, checkout and thank you pages which you can edit to suit your needs.
You may find writing a sales page quite daunting but you can start off with a free course. I did and I have over 10 students enrolled.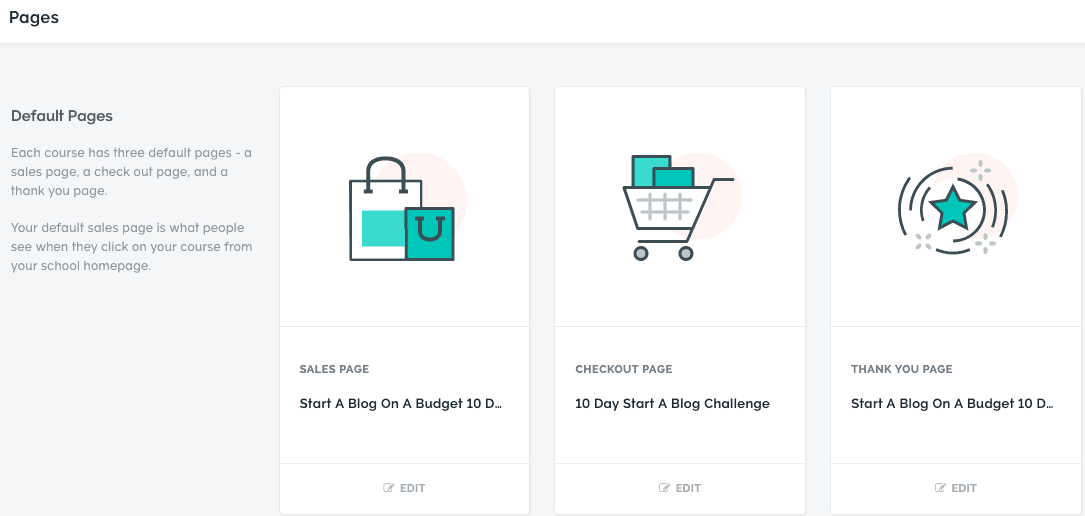 Curriculum
One of the hardest sections when creating your course is the actual curriculum. If you have the content and layout ready then Teachable makes it easy.
All you need to do is upload your videos, pdf files, text and audio files. Also, upload a thumbnail for your videos if you want and click publish.
Remember to label each lecture with a name that makes sense or inspires curiosity. You decide which is best.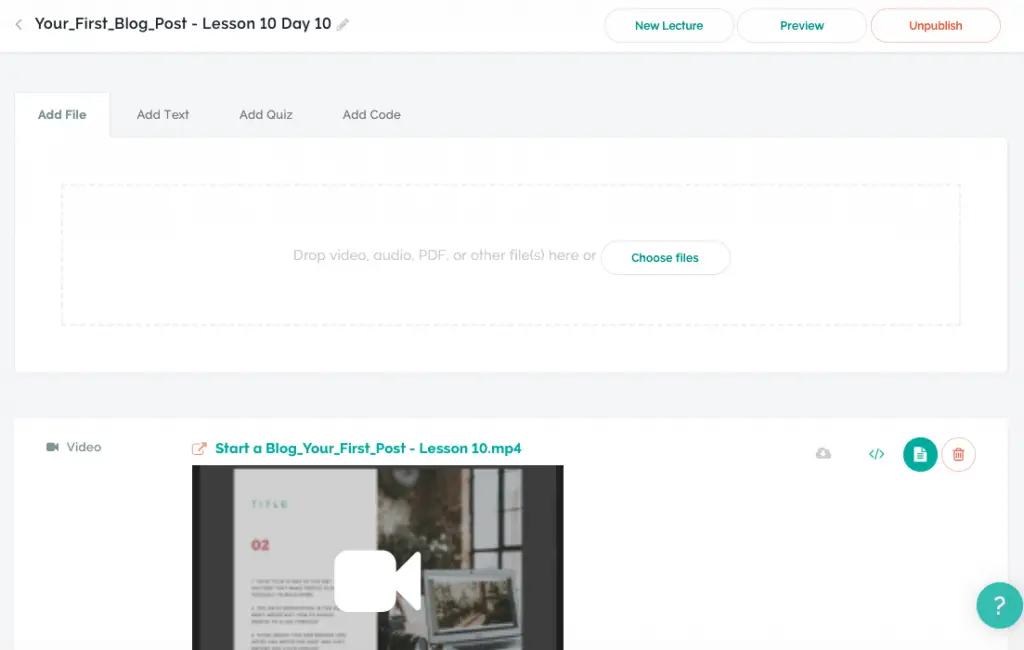 You even have the opportunity to preview the entire course before publishing the entire course which is great.
One of my favourite features on Teachable has to be the way they layout their courses.
Especially if your lecture has video, pdf and text. It is just beautiful the way it is displayed.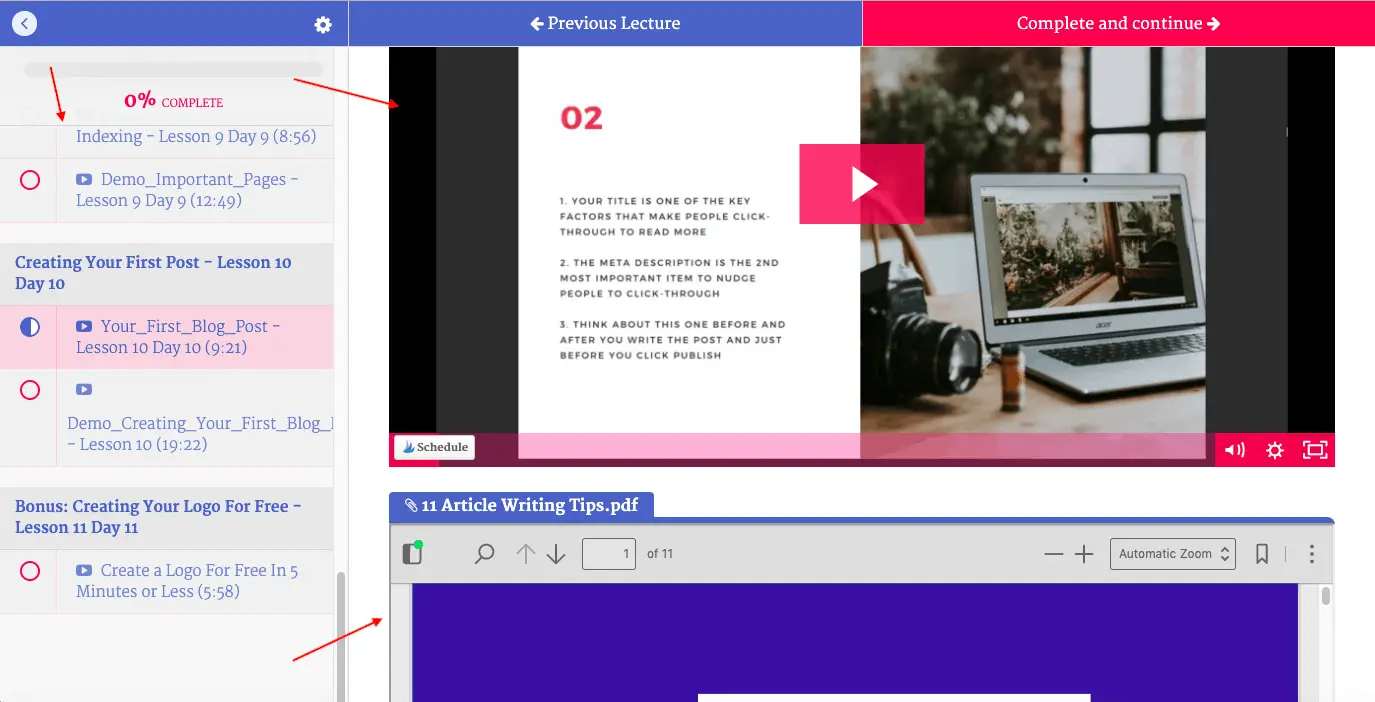 I think the preview of the pdf document is so perfect. It just makes everything look so much more attractive and valuable.
Pricing + Bundles + Back Office
After completing your curriculum all that is left to do is to decide on the price. Also, if you want to bundle this course with another course.
I set up my payment details already last year and all that is required is your Paypal email address.
For your entire school, you will need to give it a name and a description as well as a hero image.
My school consist of 5 courses. I started with one last year but now I have 5 courses with four of them live.
I only completed a course a few weeks ago that helps you get more readers. Feel free to enrol in Promotion Ninja here.
At the flick of a switch, you can enable VAT or taxes. On the free plan, your funds are held for 30 days to allow for student refunds.
As mentioned at the start we are looking at Teachable vs Thinkific so let's spend some time reviewing the Thinkific program.
Thinkific
Founded in 2012, the founder Greg found himself in a situation similar to the folks at Teachable.
He was teaching a weekend LSAT course but he struggled when he tried to improve the experience of his audience.
Together with three others, they set out to create an online platform for course creators. The main goal was to get better results for their students.
They currently have 70 employees across 15 countries and 55% of the leadership team is made up of women. Yippee!!
According to their website, they have answered over 200,000 questions from customers.
I put it to the test and sent in a support ticket a few days ago and yep they actually do answer questions in a short time. Haha!!
Thinkific Subscription Plans
They have 4 different subscription levels available including a free forever plan which is limited to 3 courses but you do get unlimited students.
You do get instant access to your funds on the free plan. However, coupons, drip feature and the ability to email students is not available at this level.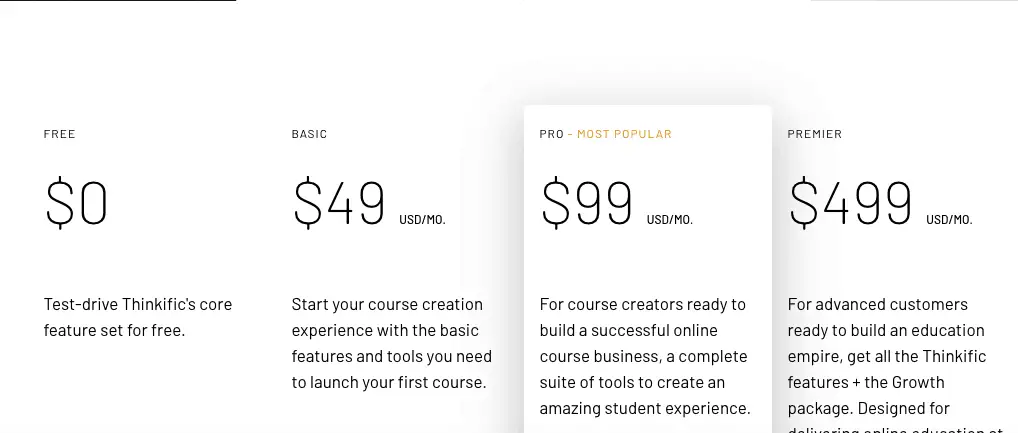 Although the pricing for Teachable and Thinkific look very similar there are a few differences to keep in mind.
The basic Teachable plan is slightly cheaper at $39 a month. It comes with the added burden of 5% transaction fees as well as back-office fees.
However, Thinkific basic subscription starts at $49 a month and there are no transaction fees.
I currently have access to the Thinkific Growth Plan. So, you may see screenshots of some advanced features when compared to the basic plan.
As my valued reader, feel free to test drive the Thinkific Growth Plan here for a whole month.
Creating Your First Course on Thinkific
I must say that after my experience on Teachable when I started creating my first course on Thinkific I was slightly lost.
They take you through this wizard that gives you this enterprise-level template to work with to create your course.
After a while, I discovered what was happening and deleted all the extra bits that I did not need. I was able to publish my first course in 1-2 hours.
The advantage I had this time is that I already had all the content ready to go when I signed up with Thinkific.
The layout, videos, texts and pdf were in a folder on my hard drive and I was able to upload the stuff easily.
In my opinion, video uploads faster on Teachable compared to Thinkific. They both have a bulk upload feature available.
How to Set Up Your First Course – Thinkific
Head on over to Thinkific.com and create a new account.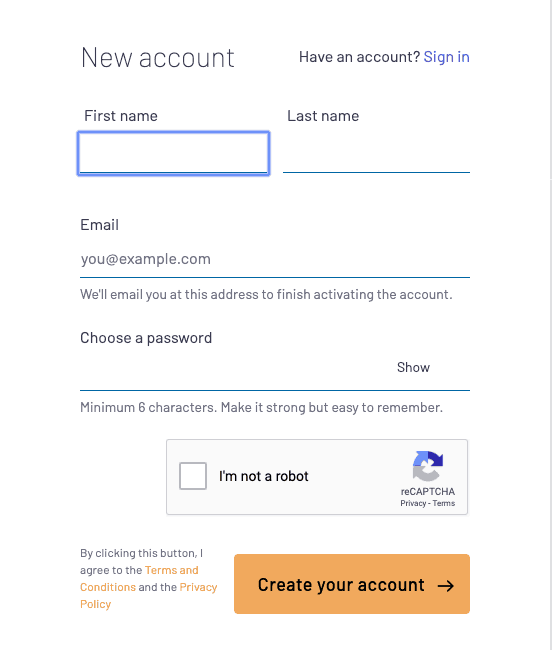 Once you are in you will see a dashboard that looks like the screenshot below. Compared to Teachable it can seem a bit cluttered or have a corporate feel.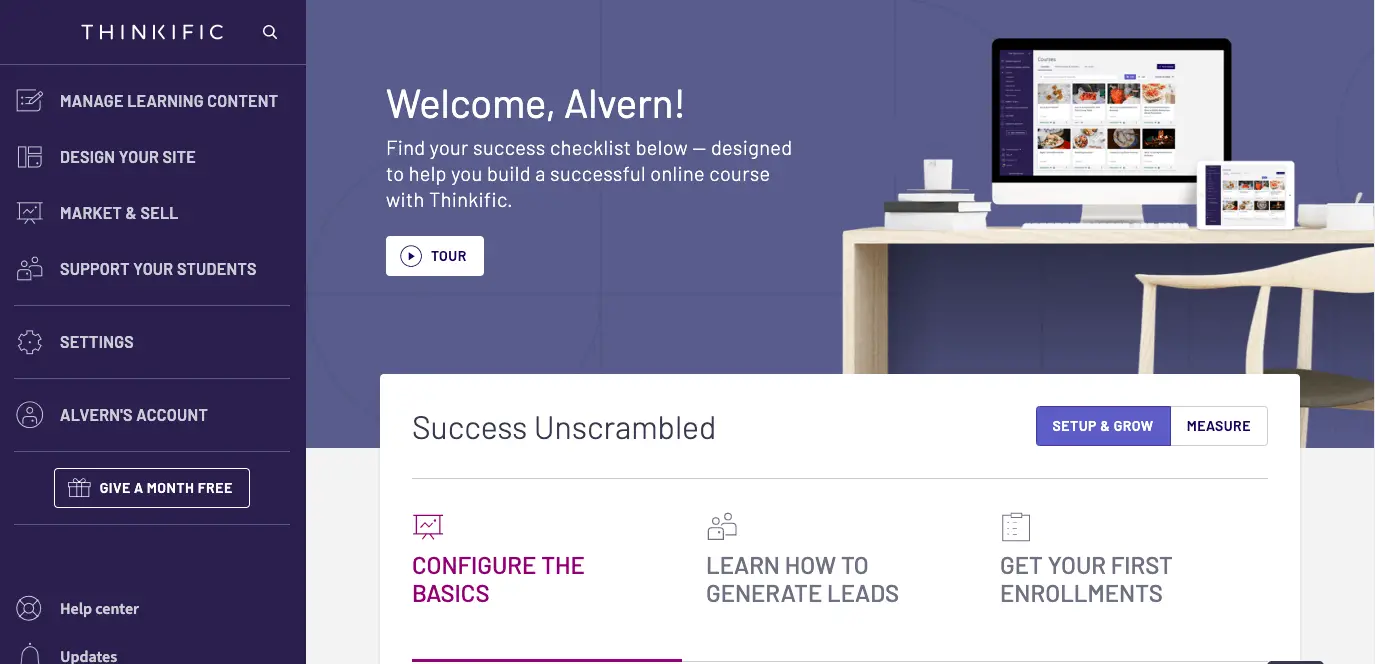 At the top left, you will see 'manage learning content'. You click on that and you will have the option to click on courses.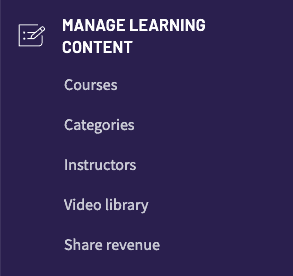 Go ahead and click on 'courses' and you will now see a screen that looks like this where you can create a course.
Click on '+ new course' and you will see these 7 options depending on your level of membership.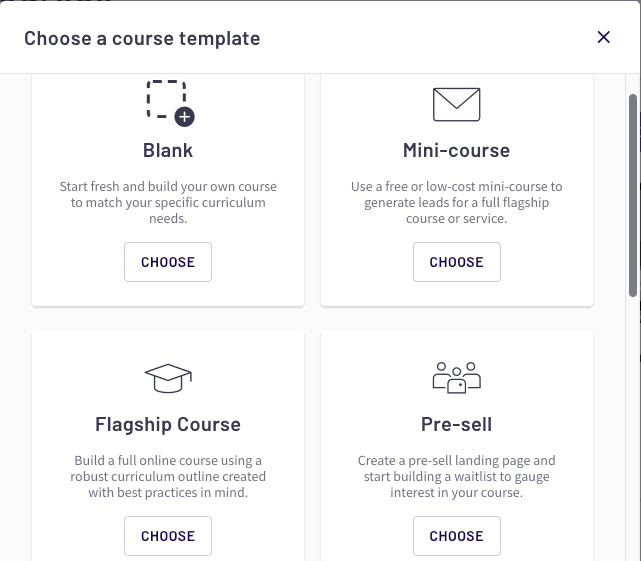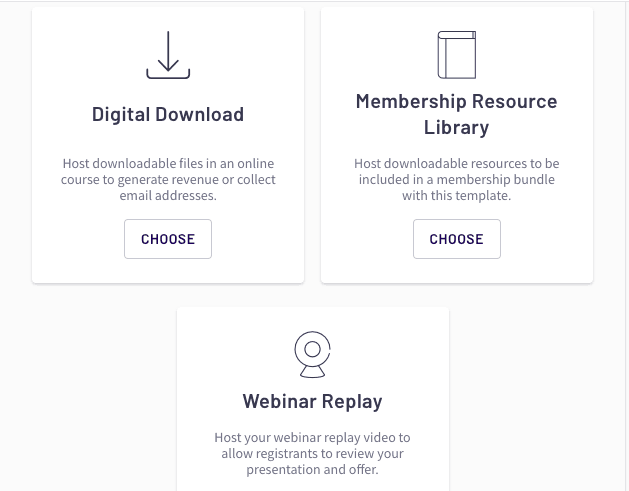 As you can see they seem to offer a more comprehensive set of options when it comes to course creation.
I am dying to give the digital download as well as the Webinar replay a try. Dabbling with technology is what I enjoy.
Choose the Blank Course Option
Many of the options come with predefined templates so if you have experience creating courses then go experiment. Haha!!
However, if you are new to course creation or if you have your curriculum ready to go then choose the 'blank' option and give your course a name.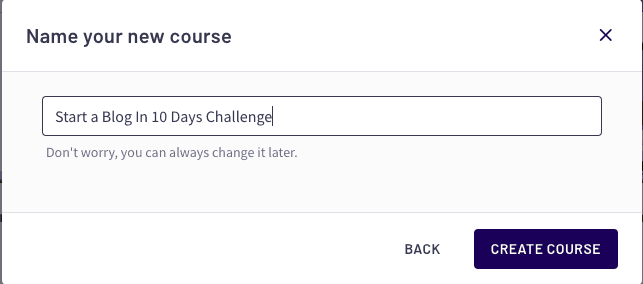 You then have the option of using the bulk import feature to upload your course content, especially videos.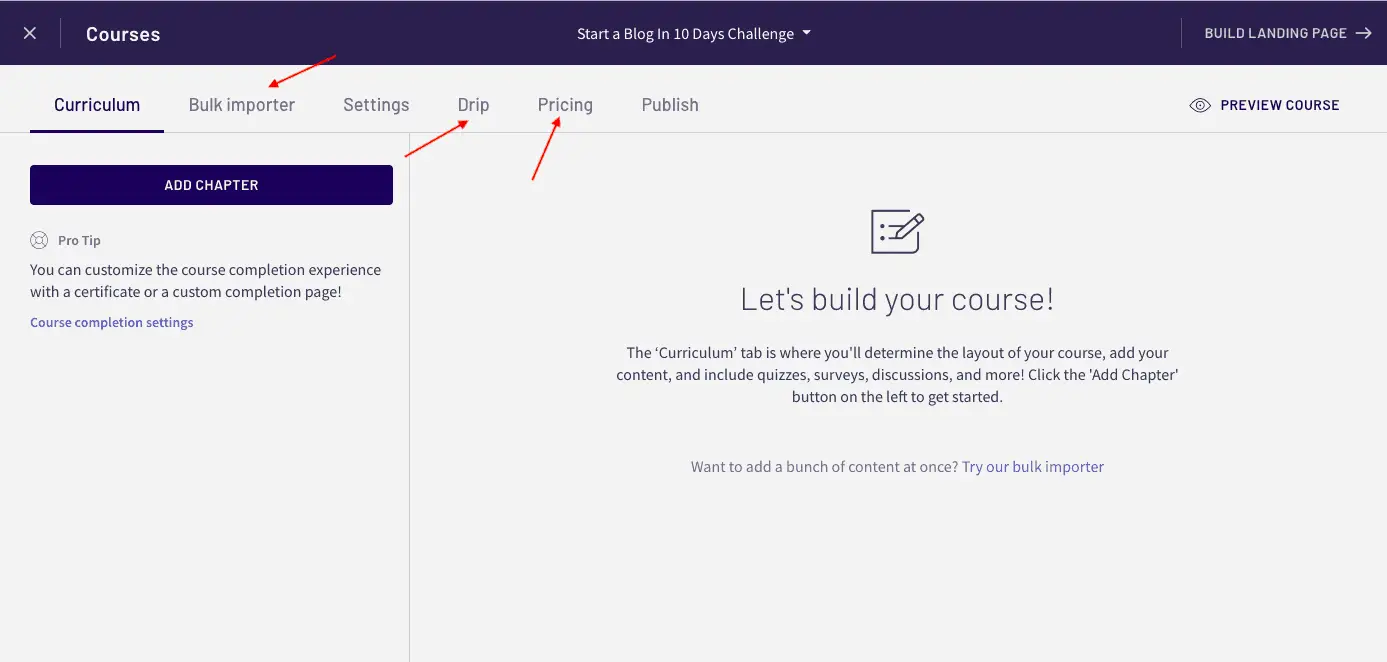 Here is a peek at the bulk importer where you can decide where the uploaded files will go.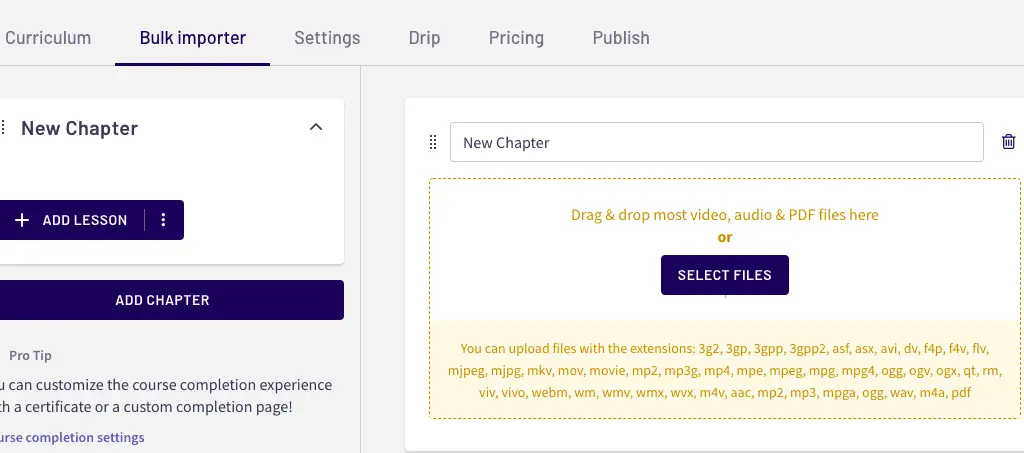 You can also choose to add each section (chapter) and lesson one at a time as shown below.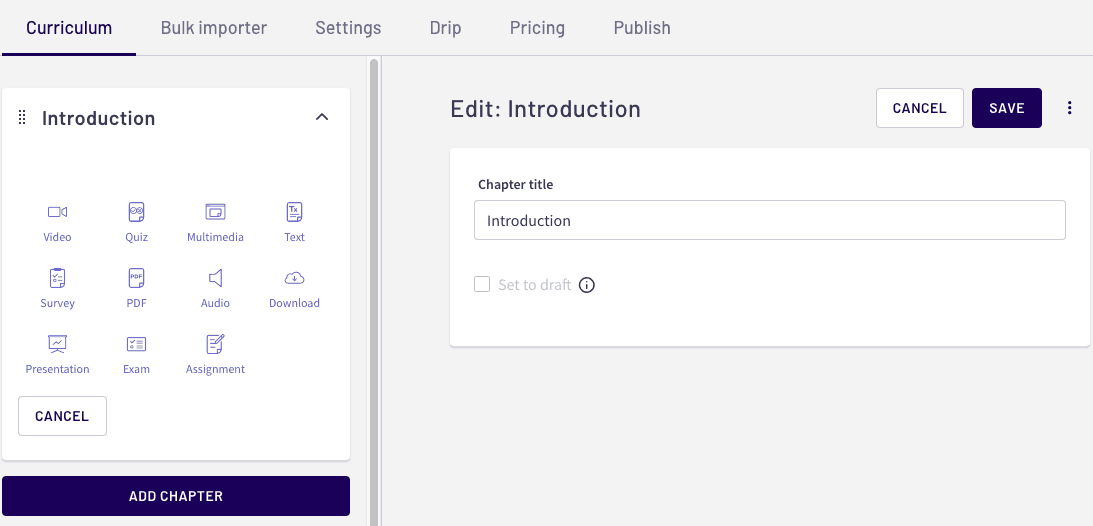 As I am writing this, I just got an email from Greg the CEO of Thinkific. I wonder what he wants? It may just be an automated email, should I respond? Lol!!
Creating Your Curriculum
When your lesson includes text and video you need to choose the text option. However, if the lesson is video only then choose the 'video' option.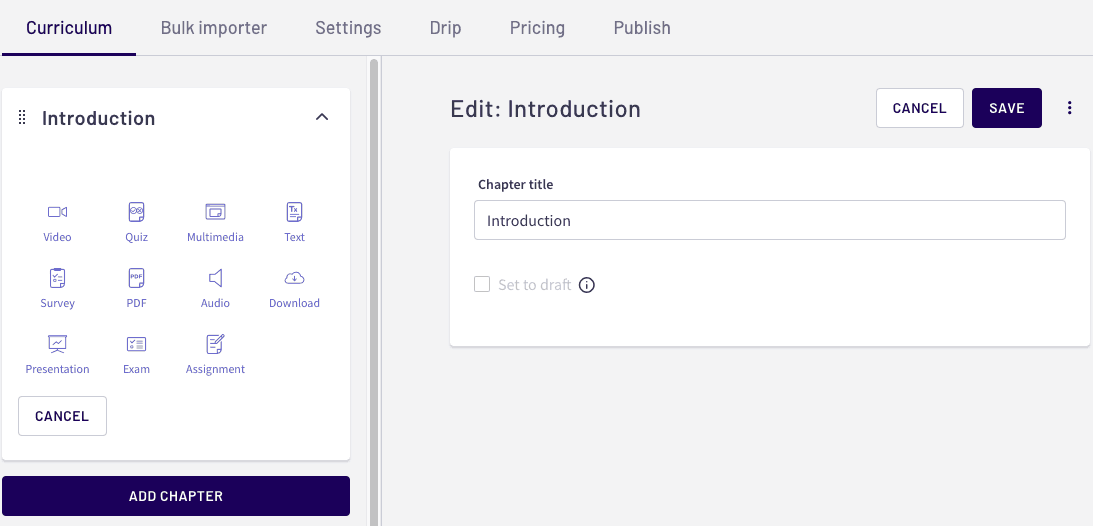 Once you have created a few chapters and lessons you can then upload a few videos just to get a feel as to what it looks like. See my example below:
My least favourite feature about Thinkific that I believe can do with a lot of improvement is the layout of the text with a video and pdf.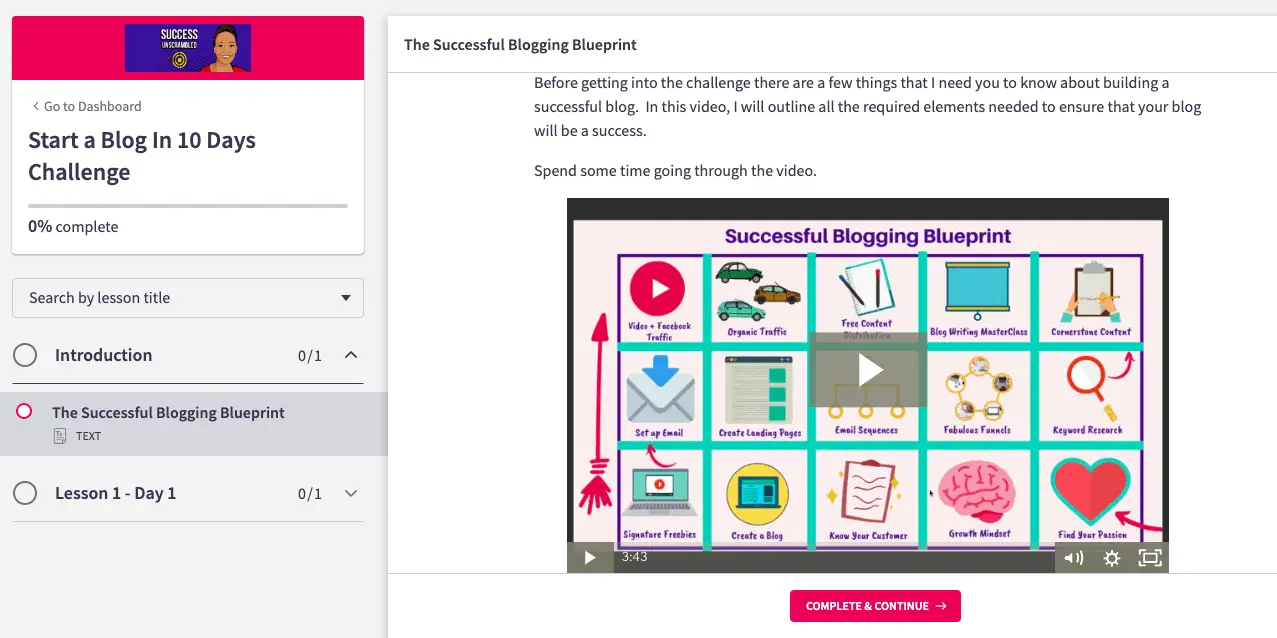 I mean there are worse things in the world but to be fair there must be a more acceptable way to display this content. What do you think?
Site Builder
On the menu, you will see the site builder option. It gives you the opportunity to customise the look and feel of your school or site.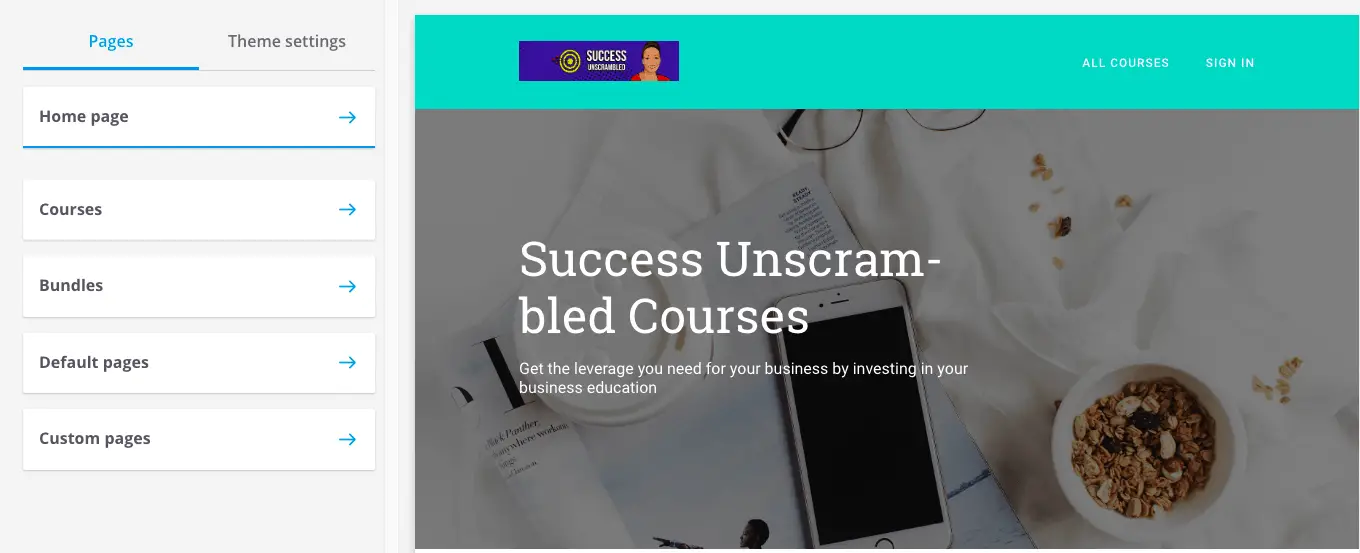 You will like this section because it will give you the ability to customise every page, add on pages and even sections on each page.
Of course, it is super important to maintain your brand on this platform as well. So, you will have the ability to add your logo, favicon, font and brand colours.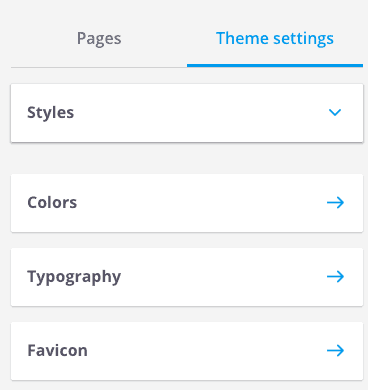 There is a theme library available that allows you to choose predefined themes to include layouts and fonts.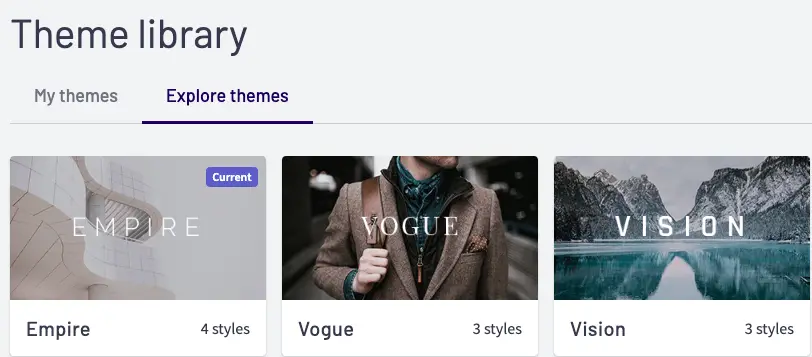 You will have loads of time after you launch and market your course to play around with this section if that interests you.
Market + Sell
There is this cool feature for promoting your courses called sales widgets. It allows you to create promotional widgets for your site.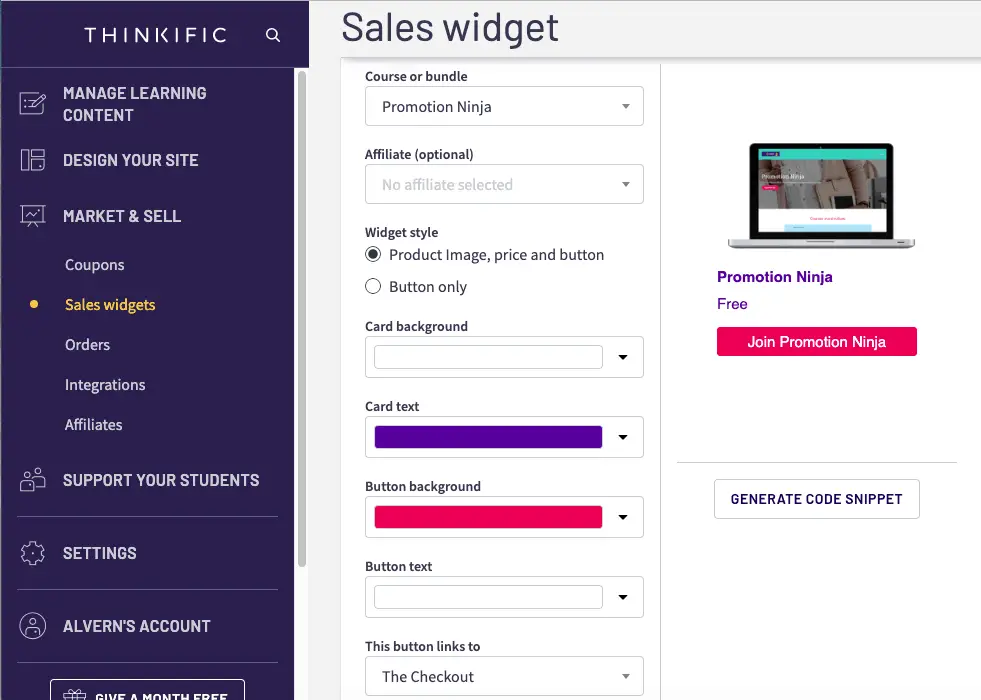 You can also give this to affiliates to promote your courses as well. It may be better to use something like Ad Inserter to automatically place this on your WordPress blog.
Discussions
An interesting feature in Thinkific is the ability to host discussions among students and course creator which I think is interesting.
It may be something that can be monitored but I am not totally sure as I have not enrolled any test students yet.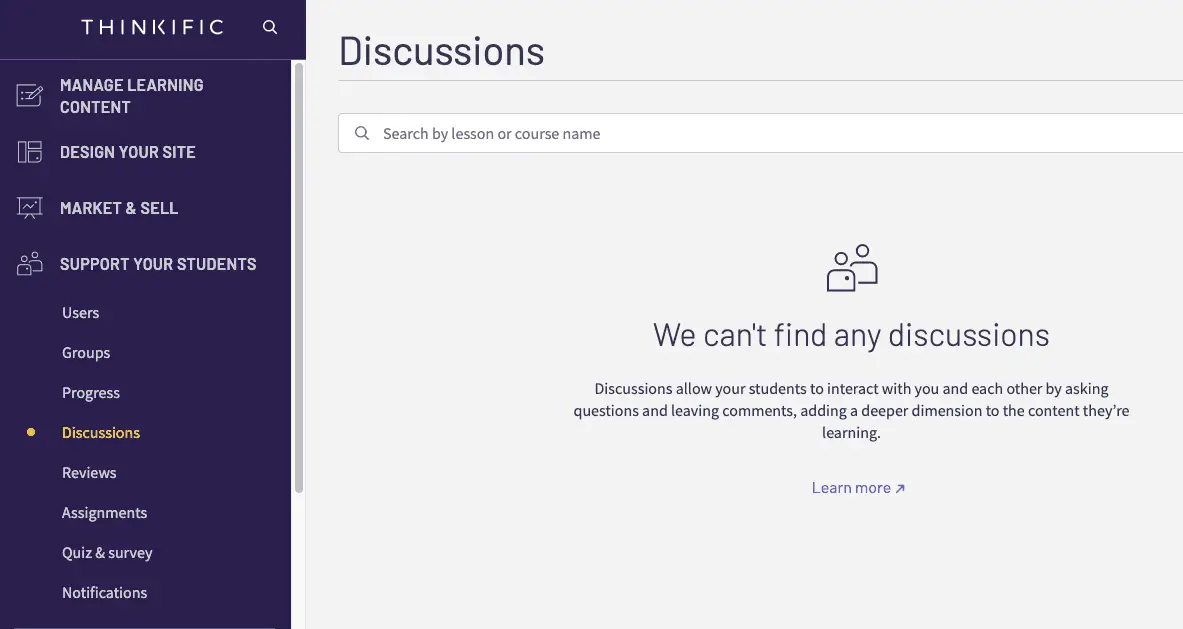 If you are looking for a way to communicate with students outside of Facebook groups this might be it.
Surveys – A Course Creators Dream or Nightmare
Probably the most important element of the Thinkific platform is the ability to survey your students.
This feature is included which is cool. If you have more than one course and the questions are generic you can simply click the duplicate button.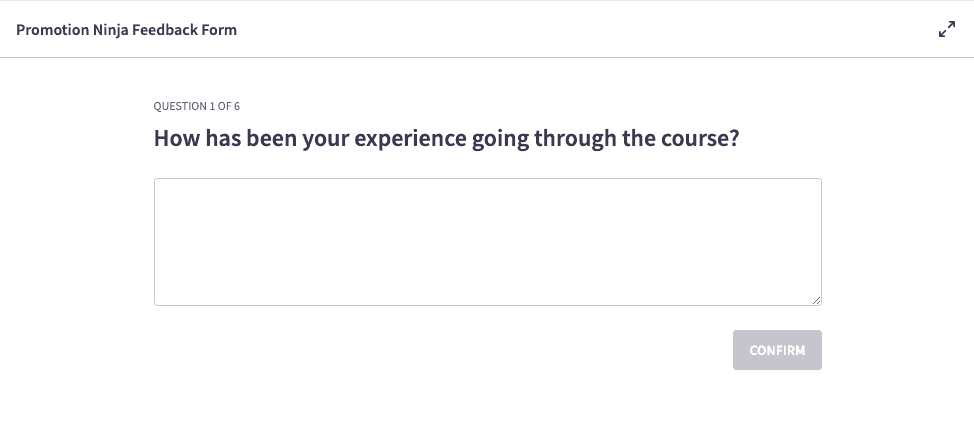 This brings me to the end of my Thinkific review for now. Did anything impress you at all?
Teachable vs Thinkific
So, now you can look at a summary of all the information and compare both platforms side by side to see who you will choose.
Below is a Teachable vs Thinkific side by side comparison so you can easily see the features at a glance and make a decision.
Teachable
A course platform focused on great design and experience
Integrated affiliate marketing
Thinkific
A comprehensive online platform focused on results
Unlimited courses + students
If I had to choose a course platform all over again as a new course creator I would get practice from the free plan on Teachable for about a year.
I would then make the switch over to Thinkific once I got results from my 1st year as a course creator.
Conclusion
Creating a course can be an experience of growth as well as learning from failures which in my opinion is good news.
You learn just as much from success as well as failures so don't be afraid to take that step.
A good idea is that you can start by offering free courses at first then move to paid, low-cost ones after.
The most important thing is to grow and you can only grow by experience. It seems that the older you get the more cautious you become.
Thinkific vs Teachable; based on this tutorial and review which one will you choose?
What has been your experience with creating courses? Which is your preferred course platform?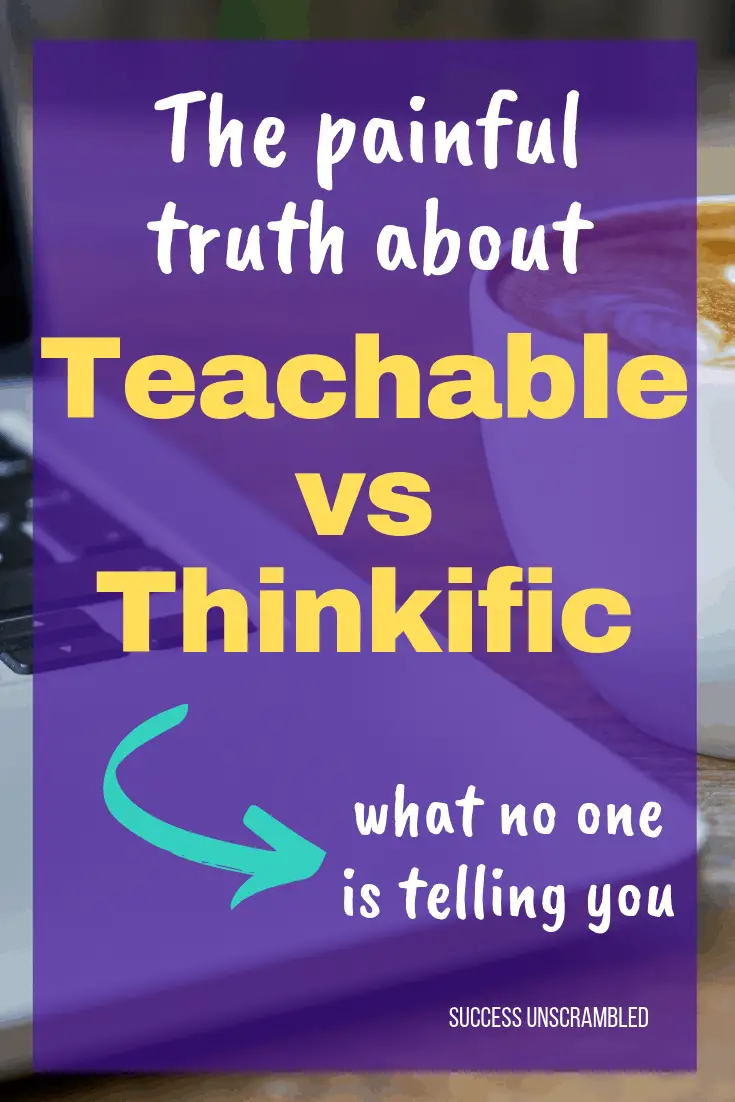 Announcements
Remember to subscribe to the Success Unscrambled Podcast where you will be the first to hear what's happening in the entrepreneurial and digital marketing world.
Your positive review of this podcast is vital to keeping it alive and running for the next 12 – 24 months. So, please leave a positive review for us on iTunes, Spotify or any of your favourite podcast players.
Are you in the market for email marketing software? Access my honest review of Convertkit vs Mailchimp here.
Need to change your WordPress web host? Feel free to take a look at my review of Siteground vs Bluehost where I give a detailed side by side comparison.
Want to start a podcast but need to choose a podcast host? Grab my review that looks at Libsyn vs Blubrry in great detail.
Are a startup or small business and you need to hire a virtual assistant to complete tasks?
If social media marketing, blogging, keyword research or Pinterest account management are on your list then take a look at these packages.