Podcast: Play in new window | Download (Duration: 30:54 — 42.9MB) | Embed
Subscribe: Google Podcasts | Spotify | Amazon Music | Stitcher | Email | TuneIn | Deezer | RSS | More
Libsyn vs Blubrry which is better?  So, you are at that point of your podcast hosting research and you want to understand the difference between Libsyn vs Blubrry.
Maybe you are at the start of the journey and two friends or colleagues recommended two different podcast hosts to you.
One told you that the best one is Libsyn and the other one had a great experience with Blubrry and you are kind of stuck between a rock and a hard place.
The truth is every podcast host has its advantages and disadvantages. Luckily for you, I have tried 5 of them and I eventually chose one.
In this post, I will outline the advantages and disadvantages as well as help you understand why you should choose one over the other.
What Is Podcast Hosting Anyway
If you want to start a podcast one of the essential elements you will need is a place to store your podcast episodes so that the public can access it.
This is where a podcast host comes in handy.  They give you the ability to upload a recording of your podcast so that your audience can access it.
Some podcast hosts give you other added benefits like analytics, submission to other podcasts directories and even the ability to host live shows.
You need to spend some time thinking about the format of your show, where your listeners hang out, the kind of analytics you need, the average length of each episode, post-production as well as your budget.
Once you have this ironed out in your head and on paper then you can spend time looking at the pros and cons of each podcast host so that you can make a short list.
Disclaimer: please note that this post may contain affiliate links which means that if you buy one of my recommended products I get paid a commission for sharing the link.  I only recommend products that I have tried myself and have experienced success.
Why The Best Podcast Hosting is Important
Finding the best podcast host for you and your business is important because podcasting is not a done in one thing.
In fact, depending on your show it is something that you will do every day, every week or every month.
You will also need to consider the time it takes you from idea to finished audio file.  In other words the entire process from start to finish.
If the experience of recording and post-production is too tedious it can be a big turnoff for you.  My biggest challenge when it came to podcasting was getting the post-production right.  Of course, the quality of the input is important.
What happens after you record your first episode? Who will clean up the recording and what should they use?  What is the cost of post-production?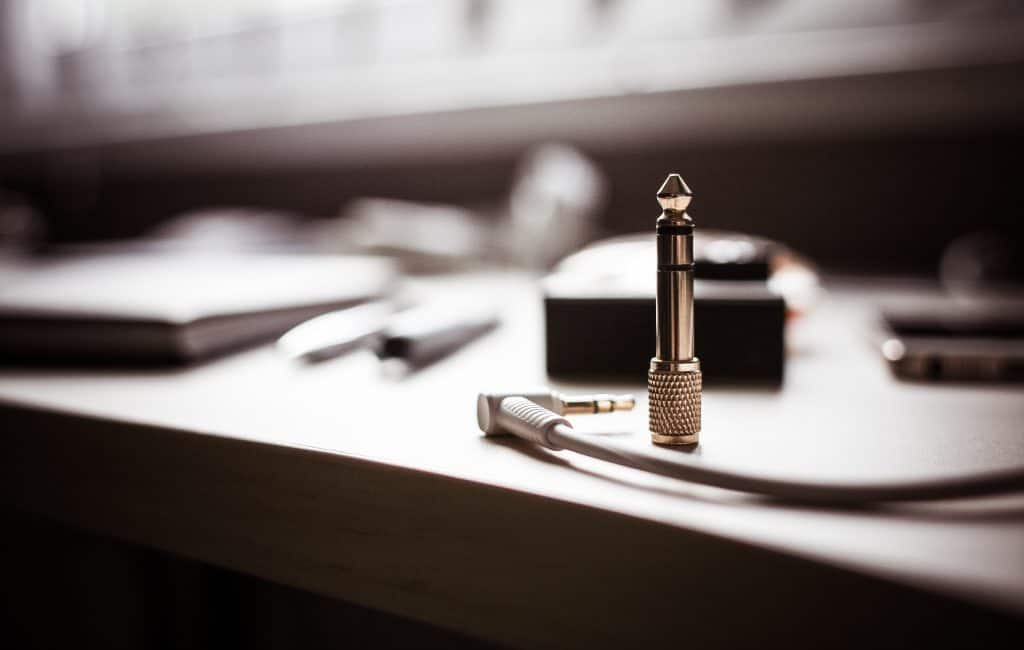 How Will Your Podcast Be Hosted
Looking at how your podcast is hosted is important because you need to visualise the end product and what the user or listener experience will be like.
Have you considered the show notes?  What about the images?  Will the file be too big for users to download?  What about the quality of the audio? What file format is best?
Podcast hosting can be easy if you can visualise the final output and try to ensure that it looks very much like you imagined it to be.
If you decide to do interviews this brings an added level of complexity into the fore especially when your guest is 5,000 miles away in another country.
Is the broadband connection of your guest strong enough to produce the audio quality that you need?  If not who is going to clean up that interview to make it sound good?
Blubrry Podcast Hosting
Before we look at Libsyn vs Blubrry in detail let me spend some time telling you about Blubrry podcast hosting.
Integrates with WordPress
– Blubrry has a plugin that allows your website to have an integration with their hosting platform.  It's great because this means less work for you.
Podcast analytics
– Blubrry offers analytics that comes as standard that gives you the ability to see downloads by country, device, region, platform, episode and clients.  A shocking 41% of downloads for my podcast happens on a desktop which is surprising.
Podcast plans
– Blubrry pricing offers 4 hosting plans ranging from $12 to $80 per month which is very affordable.  The smallest plan is 100MB and the largest is 1,000MB per month.  30 minutes of audio is about 45MB depending on your file type and quality.
Podcast distribution
– Blubrry gives you the ability to submit your show to iTunes and Spotify very easily.  You need to ensure that you follow the rules very carefully to experience success.
Migration service
– If you need to migrate from another podcast host Blubrry offers the ability to easily migrate from another provider.
Generate an income
– you have the ability to run advertisements on your podcast via Blubrry as they offer this on their platform.  You will need to apply separately so it is not automatic.  They will handle all the logistics for you which is great.
More distribution channels
– you also have the ability to publish on more distribution channels for an extra $39 a month.  These extra channels include; iHeart Radio, Kindle Fire, Amazon Alexa, Sonos, Shoutcast and many more.
Libsyn vs Blubrry
As I mentioned earlier in this blog post I had the privilege of hosting on both Libsyn and Blubrry.  In the end, I decided on Blubrry for a number of reasons.
Libsyn is cheaper and more cost-effective because they give you 400mb a month for only $20.  I was really excited about getting on board with this pricing.
However, when I joined I discovered that they did not have a WordPress plugin that was similar to Blubrry so I needed to format my show notes twice.  
It felt like I was running two separate blogs for the same show.
The WordPress plugin has improved over the last 12 months but I am still not happy with entering or formatting content twice for the same show.
I have no idea why this was happening to me but I had zero downloads for the 30 days that my podcast was hosted with Libsyn.  
It could be that Blubrry and Spreaker were more popular directories but the zero downloads made me uncomfortable.
When migrating an existing show to Libsyn be sure to contact support to help you move without using up your monthly megabyte allowance.  I didn't and I was stuck with a few missing episodes.
Libsyn does offer a number of helpful webinars that will teach you about the best tools to use for pre and post production as well as other tips and tricks.
Blubrry Pricing
The most amazing feature about Blubrry is their pricing.  They offer 100MB for $12 a month and 250MB for $20 a month.
They also have this built-in feature called no-fault maximum which means that they give you an extra 25% of storage every month just in case you run over.
So for the 250MB plan, you are actually getting an extra 62.50 MB for $20 a month which works out at 312MB every month.
I rarely go over but sometimes I have a podcast episode that needs some extra space and I don't have to worry about not being able to click publish.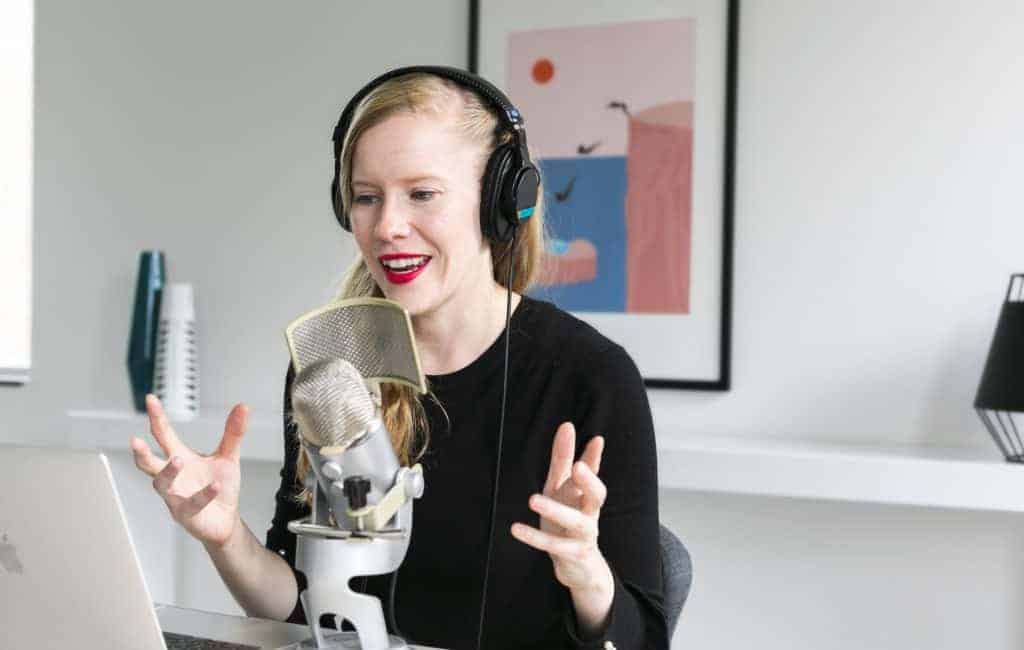 Other Podcast Hosts and Tools
I did use a few other podcast hosts that were great but not good enough for me and my blog as well as the way I work. It is important for you to take into account the logistics of producing your show frequently.
The other podcast host/tools I used include:
1. Spreaker2. BlogTalkRadio3. Smart podcast player4. Podhero5. Zencastr6. Podbean
Spreaker
Spreaker is also a great podcast host and they even have a desktop app as well as a mobile app giving you the ability to record your podcast from anywhere at any time.
It is even great if you are doing a guest interview because you have the ability to patch a Skype call into the Spreaker desktop application.  Each speaker is given their own channel.
Their analytics is also quite good as it gives you even more statistics compared to Blubrry and Libsyn.
They don't have a WordPress plugin like Blubrry so I needed to leave this service for my sanity.
BlogTalkRadio
BlogTalkRadio is another excellent podcast host as it gives you the ability to do live shows.  It also has the opportunity to easily have guests on your show as they can dial in using a special number.
No real integration with WordPress which is disappointing.  It also was a bit glitchy when it came to categorising my podcast properly which made me uncomfortable.
Smart Podcast Player
The Smart Podcast Player is a great little add-on but I could not justify spending an additional monthly payment just for a fancy player.  I tried it and my downloads did not increase so I stopped.
Podhero
I paid for the service but never got upgraded to the paid version so I requested a refund.
Zencastr
I used it in 2017 for two separate guest interview shows and it was okay.  Maybe I was expecting more but the post-production for both shows was difficult enough so I outsourced it to a professional.
Podbean
A great podcast host with lots of bells and whistles.  Their WordPress plugin is 12 months old which is not cool. 
They do have unlimited storage and offer a very attractive Patron facility which allows your listeners to sponsor the show. 
They do not declare their distribution channels so I'm not sure which podcast directories are syndicated.  I do know that Spreaker syndicates to Podbean.
My Secret, Best Podcasting Hosting Tools
I have been a podcast host for over a year and I have learned so much when it comes to pre and post production.
I actually enjoy podcasting as it is a great way to offer my audience another way they can consume my content and gives me the confidence to do audio recordings every week.
Here are some tools that I continue to use every single week;
1. Apple ear pods2. QuickTime3. Filmora4. Auphonic5. Blubrry
If you can afford it, I will advise you to get a podcast mic but if you cannot afford it or if you don't have the space to set it up permanently then stick with either the rode lavalier mic or apple ear pods
Filmora is great for auditing audio and video.  Trust me when I tell you that I have tried all kinds of different ways to do post-production but this is what works for me today.
Auphonic is great for taking your audio recording from good to great as it fixes the audio levels throughout the recording and it allows you to place meta tags, description and even an image on the final mp3 file.
I still use Blubrry to host my shows.  I just upload the file to Blubrry then place the link into the WordPress post and it is ready to go.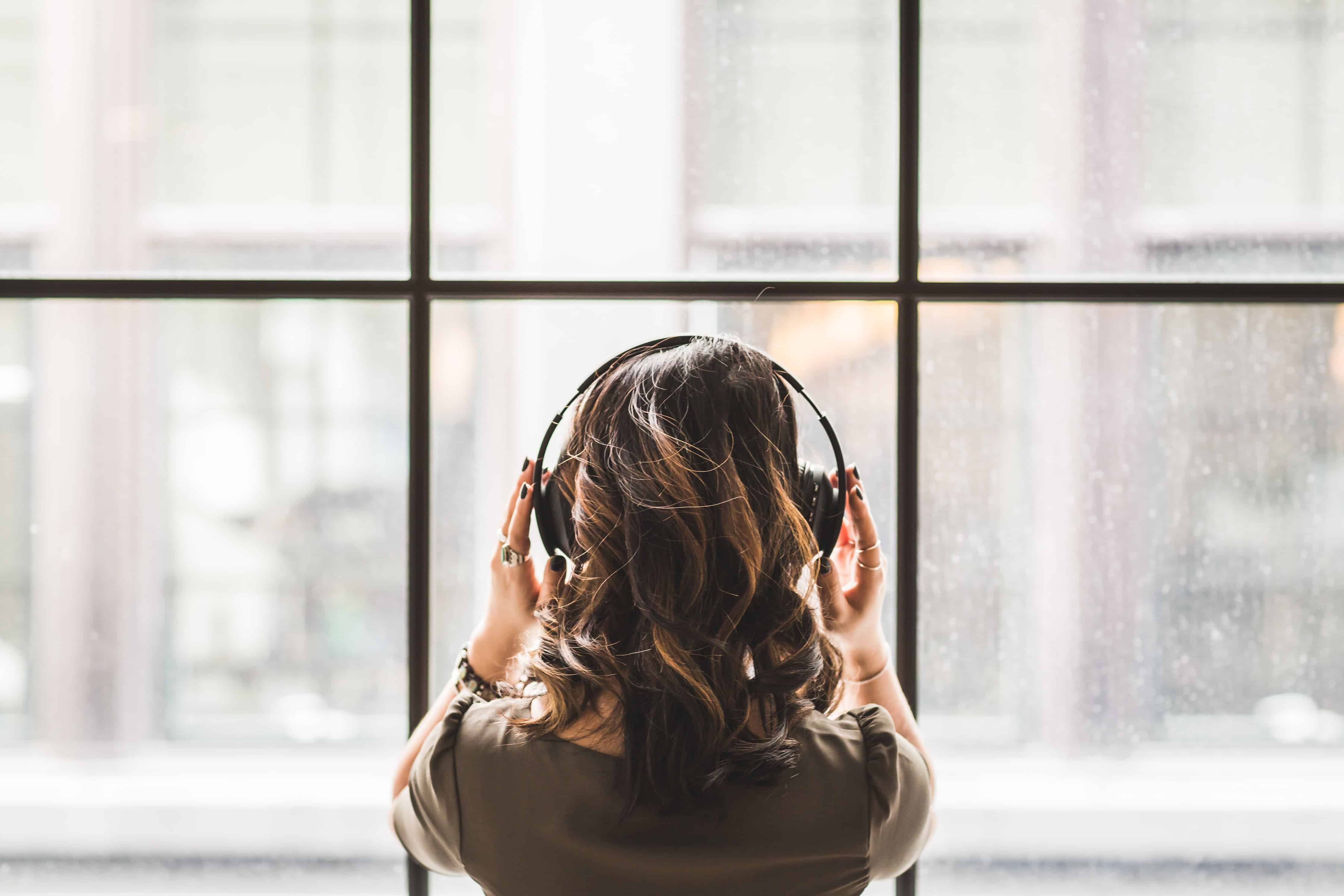 Photo by Matthew Henry from Burst
Libsyn vs Blubrry vs Podbean Comparison Chart
If you are visual like me you may want to see a side by side comparison when looking at Libsyn vs Blubrry before making a final decision.
I have taken the time to map out a comparison table for your convenience which will help you to complete your due diligence of the three services.
Libsyn vs Blubrry and Podbean vs Libsyn are included in the comparison chart.
Libsyn
Low cost, reliable podcast hosting
iTunes submission included

Easy upload of audio files

Easily integrates to WordPress.org site but with a few limitations

Distribution to iHeart Radio, Google Podcasts, Stitcher, Spotify, Google Play
Blubrry
Medium monthly podcast hosting subscription, WordPress plugin
iTunes submission included

Easy upload of audio files

Easily integrates to WordPress.org site

Distribution to iHeart Radio, Spotify, Stitcher, TuneIn, Sonos, Apple TV for an extra monthly charge

Ability to participate in Ad Campaigns
Podbean
Simple, fast, lowest priced pro podcast hosting
Unlimited monthly storage

iTunes submission included

Easy upload of audio files

WordPress plugin available

No distribution channels listed

Ability to participate in Ad Campaigns

Ability to set up Patron donations
As you can see, you really need to spend some time considering the best option for your business when choosing a podcast host.
If you plan to have a WordPress.org blog and you want to work the podcast into this site then Libsyn or Blubrry will be suitable.
If you just want to have a standalone podcast show that is separate from your WordPress.org blog then any of the three would suit you fine.
Your podcast will need shownotes for the information that was referenced in the show and links to external content.
Conclusion
Podcast hosting could be as simple or as complex as you want it to be.  It really depends on the logistics of taking the show from idea to published.
There are so many options available for the podcaster to choose from. The important thing to remember is your return on investment.
Podbean seems like such at attractive option because of the Patron elements that are available.
Spreaker on the other hand auto publishes to Sonos, Youtube, iHeart Radio (waiting period applies).  It is the one where I received the most downloads.  However, their WordPress plugin isn't the best.
There isn't an options for revenue share for publishers outside the US on Spreaker. They also don't have a Patron facility.
For now I will stick with Blubrry since logistically it works for me.  I could easily pay for 3 different hosts but that is not a financially sound option.
Which option will you choose?  Share your decision in the comments below.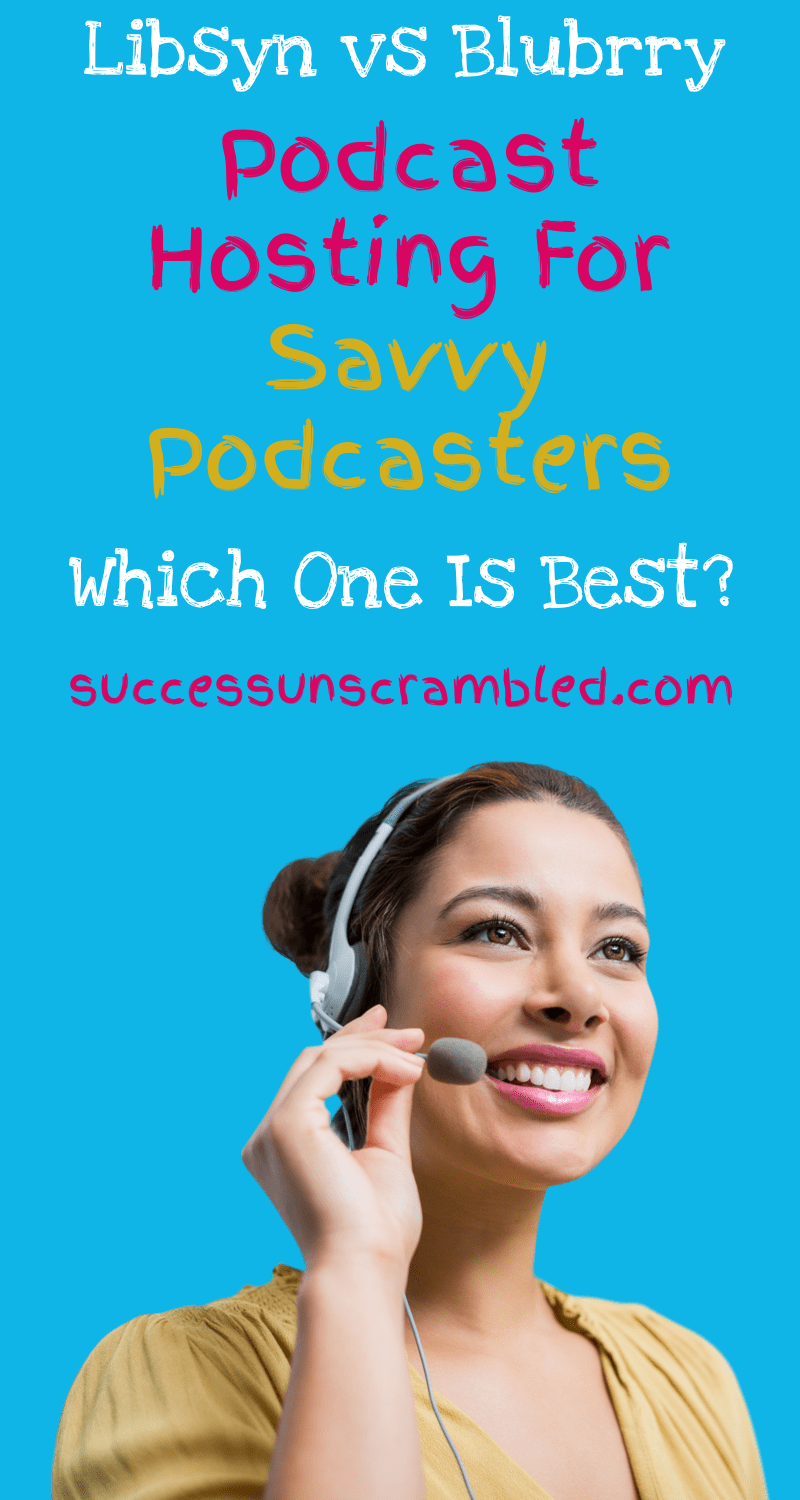 Announcements
Subscribe to the Success Unscrambled Podcast where you will be the first to hear what's happening in the entrepreneurial and digital marketing world.
Your positive review of this podcast is vital to keeping it alive and running for the next 12 – 24 months so please leave a review for us on iTunes, Spotify or any of your favourite podcast players.
In case you missed it check out how to monetise a blog to $25,000/month as well as how to find profitable untapped niche markets.
Want to take advantage of some free traffic to your blog from Pinterest? Check out my Pinterest SEO tips here.
If you are a startup or small business and you need to hire a virtual assistant to complete tasks such as social media marketing, blogging, keyword research or Pinterest account management then take a look at these packages.
Do you want to pick my brain for 15 minutes?  Book some time on my calendar here where I can give you 15 minutes of coaching for free in blogging, digital marketing, podcasting, Pinterest account management.