Podcast: Play in new window | Download (Duration: 42:10 — 58.4MB) | Embed
Subscribe: Google Podcasts | Spotify | Amazon Music | Stitcher | Email | TuneIn | Deezer | RSS | More
Do you want to crush or achieve goals that you set out at the start of this year? Did you remember to convert your dreams by setting goals for the future?
"Setting goals is the first step in turning the invisible into the visible."

Tony Robbins
You may have noticed this, many people all around you are vigilantly looking to achieve success.
They may be looking for success at college, at work, in their careers, at physical fitness or even in their marriage.
It is not uncommon to hear people say that they are working on achieving their goals.
There are some who talk about frustration, pain, failure or difficulty in getting results.
Many people struggle with achieving their goals due to several reasons, obstacles or unforeseen circumstances.
The truth is that it is possible for you to turn your dreams into reality if you make it a priority.
This applies to all aspects of life, from personal character goals all the way through to business-related and career goals.
In this post, I will go through the process of setting goals as well as how to achieve them giving you three real-life examples.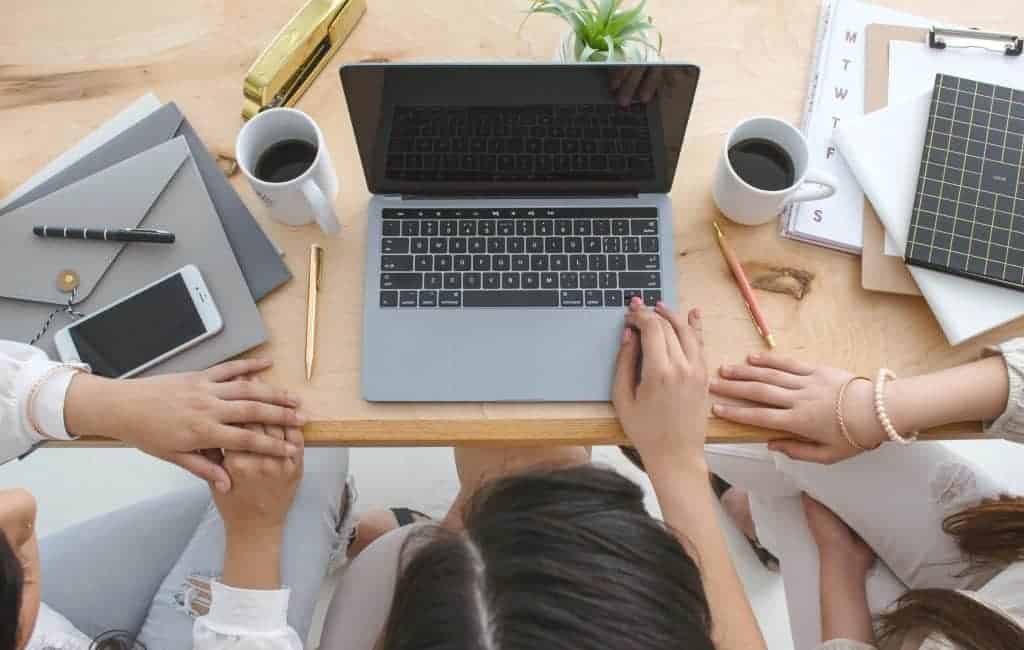 What is the Benefit of Setting Goals?
"Your goals are the road maps that guide you and show you what is possible for your life."

Les Brown
Just in case you are brand new to the idea of goals and setting goals, let us spend some time looking at those first.
A goal is basically a result someone is trying to achieve. For example, you may want to bake a red velvet cake, get an 'A' in your exam, lose weight or even become a more patient person.
Knowing your goal is the first step in wanting to achieve it. If you don't have a goal then it is a bit difficult to expect results.
Now that you know your goal the next step is to set it all up. The only way to achieve a goal is to set it.
So, the key benefit of setting a goal is that you make a plan to achieve it or get your desired result.
The process of goal achievement needs planning. Depending on the size of your goal you may need a little time or a lot of time.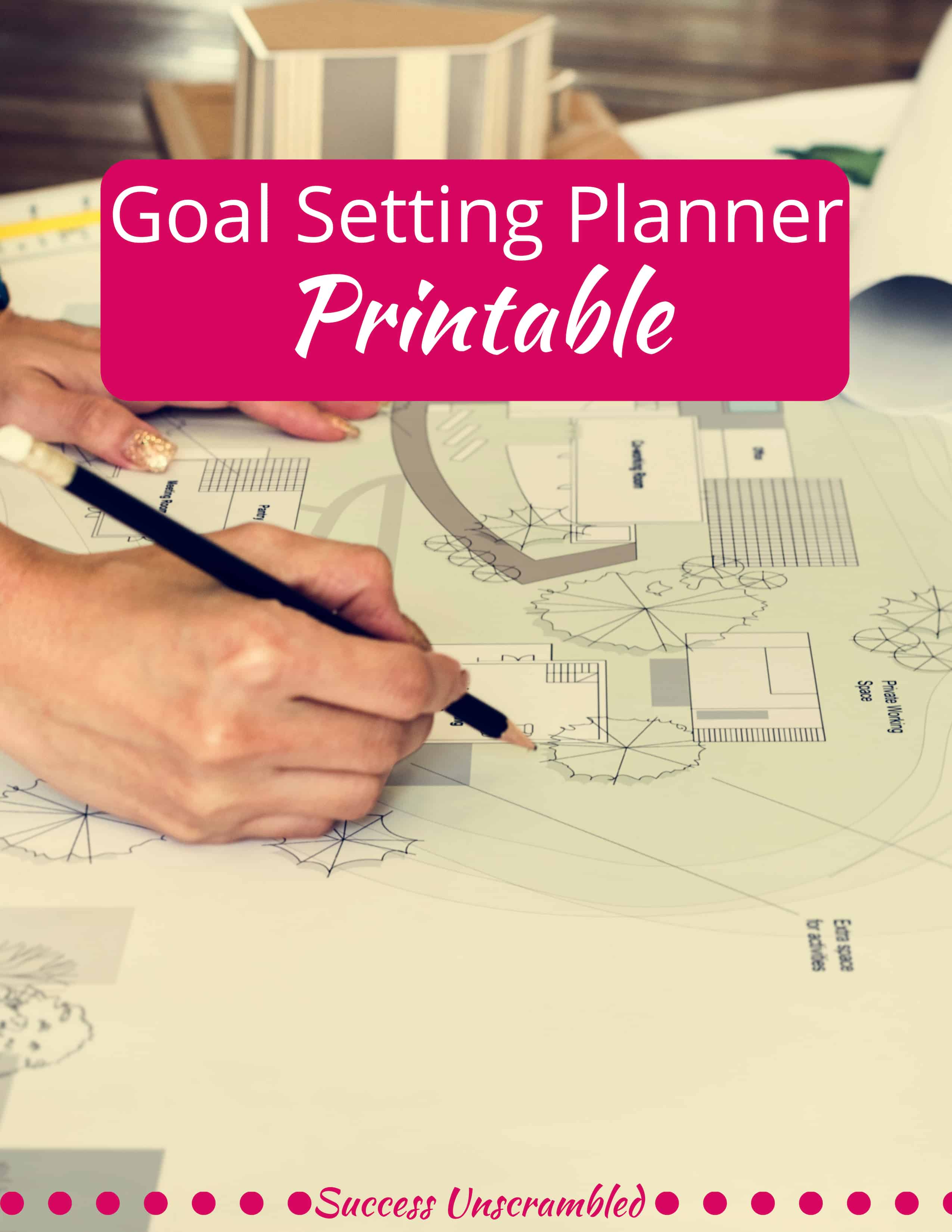 Grab The Goal Setting Planner
This planner is great for you even if…
Turn Dreams Into Goals
"A dream written down with a date becomes a goal. A goal broken down into steps becomes a plan. A plan backed by action makes your dreams come true."

Greg Reid
You have to appreciate the quote from Greg Reid which gives you a concise way of how to go about setting goals.
I believe that motivational quotes for work are great for giving you clues about how to achieve your goals in the long run.
Personally, I like the fact that he starts at the level of a dream. Simply because you have more motivation to achieve a goal if it is a dream.
Let me explain what I mean by this. When you are working a 9 to 5 job, in most cases, you are spending time trying to accomplish someone else's dream.
However, when you are working on a project that you initiated because of a big dream it does not feel like work anymore.
Martin Luther King's Jr. famous speech from August 28th, 1963, "I have a dream that one day this nation will rise up and live out the true meaning of its creed".
The reason why he got so much support for his dream is that it was also the dream of so many people in America at the time.
Have you ever wondered what would happen if he did not take a public stand and make that speech?
Planning Goals
"I think goals should never be easy, they should force you to work, even if they are uncomfortable at the time."

Michael Phelps
Now that you have a dream and you have written it down with a date it is time to make a plan around it to get the results.
A simple example of this is to make a red velvet cake. You know that you need to get the ingredients.
Also, you need a cake tin and somewhere to bake the cake like an oven. Ensuring that you have people to eat that cake is important as well. Lol!!
One important element is time. If you only have 10 minutes of spare time and it takes an hour to prepare, bake and cool the cake then it does not make sense to start making it.
It is possible that you are baking the cake for someone's birthday or even a cake sale at your child's school or in the office.
A key element in deciding to take action is to imagine in your head how you will feel when you achieve your goal as well as if you don't achieve your goal.
Without applying emotion to the equation your goal will feel like a task or even a chore. There will be no motivation to take action.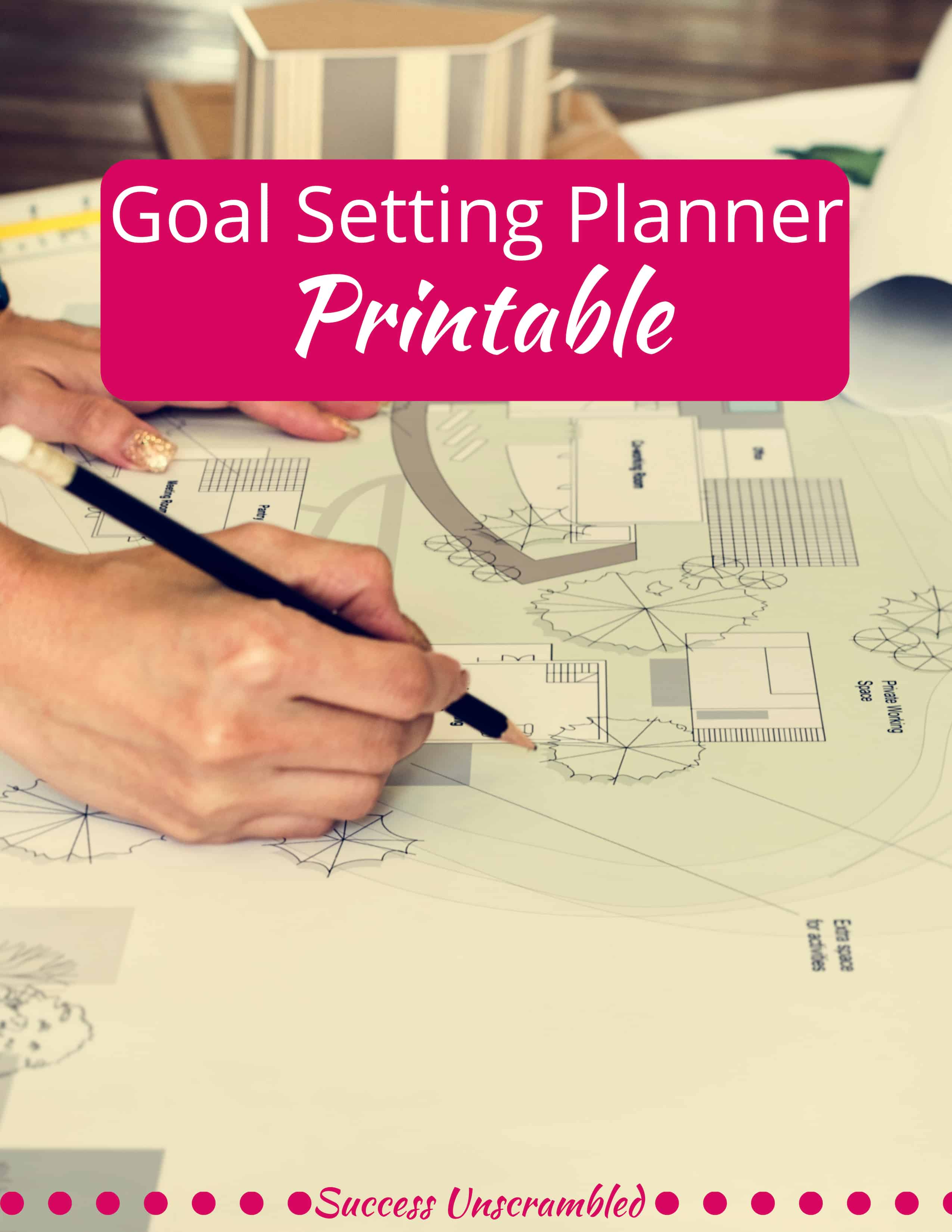 Grab The Goal Setting Planner
This planner is great for you even if…
Steps to Goal Setting
Using SMART goals to assist with your goal setting activities is one of the best ways to actually make goals manageable.
The acronym SMART can be broken down as follows:
Specific
Measurable
Achievable
Realistic
Timely
The reason why this makes sense is that it prevents you from setting yourself up for failure.
It helps you to keep your plan for your dreams realistic because it gives you a timeframe that is achievable and you can see the tasks broken into steps.
Specific
Your goal needs to be very specific in terms of what you want to achieve personally or in life.
For example, "I want to bake a cake" is very generic. However, "I want to bake a red velvet cake to serve at Christmas dinner" is more specific.
Another example could be, "I want to lose weight" again to generic. Replacing that with, "I want to lose 2lbs by September 30th and fit into my favourite jeans"
Measurable
As the name suggests, measurable means that it needs to have a quantity attached to it.
So, wanting to lose 2lbs around the waist, thighs and hips to fit into your favourite jeans is a good way of being specific and measurable.
Achievable
There are two aspects to achievable. The first is looking to see if on average other people have lost 2lbs in 6 weeks.
The other aspect is knowing if you have been able to lose 2lbs in 6 weeks. This is because what works for others may not necessarily work for you.
If this has worked for you in the past then most likely it is achievable again.
Realistic
This may sound exactly like achievable but it is not, here's why. Realistic refers to the fact that your current situation may prevent you from getting results.
For example, if you are unemployed and your dream is to buy a house then it would take you a lot longer to achieve that goal compared to if you had access to funding.
So, the reality is that it may take you 7 years to buy a house if you are unemployed compared to 2 years if you are earning a salary.
This is because you may need to build up your personal credit rating as well as your savings balance.
In other words, you need to be realistic in terms of what is achievable in terms of the resources and time that you have available.
Timely
Giving yourself sufficient time to achieve those goals is super important as it will prevent you from failing on several attempts.
For example, if you never baked a cake in your life and you wait until the night before to make that red velvet cake, it is possible that so many things can go wrong.
It is a good idea to practice doing it on two occasions before the actual date in order to achieve the best results.
Grab the goal setting worksheet below by entering your name and email address so that you can get started on your goals today.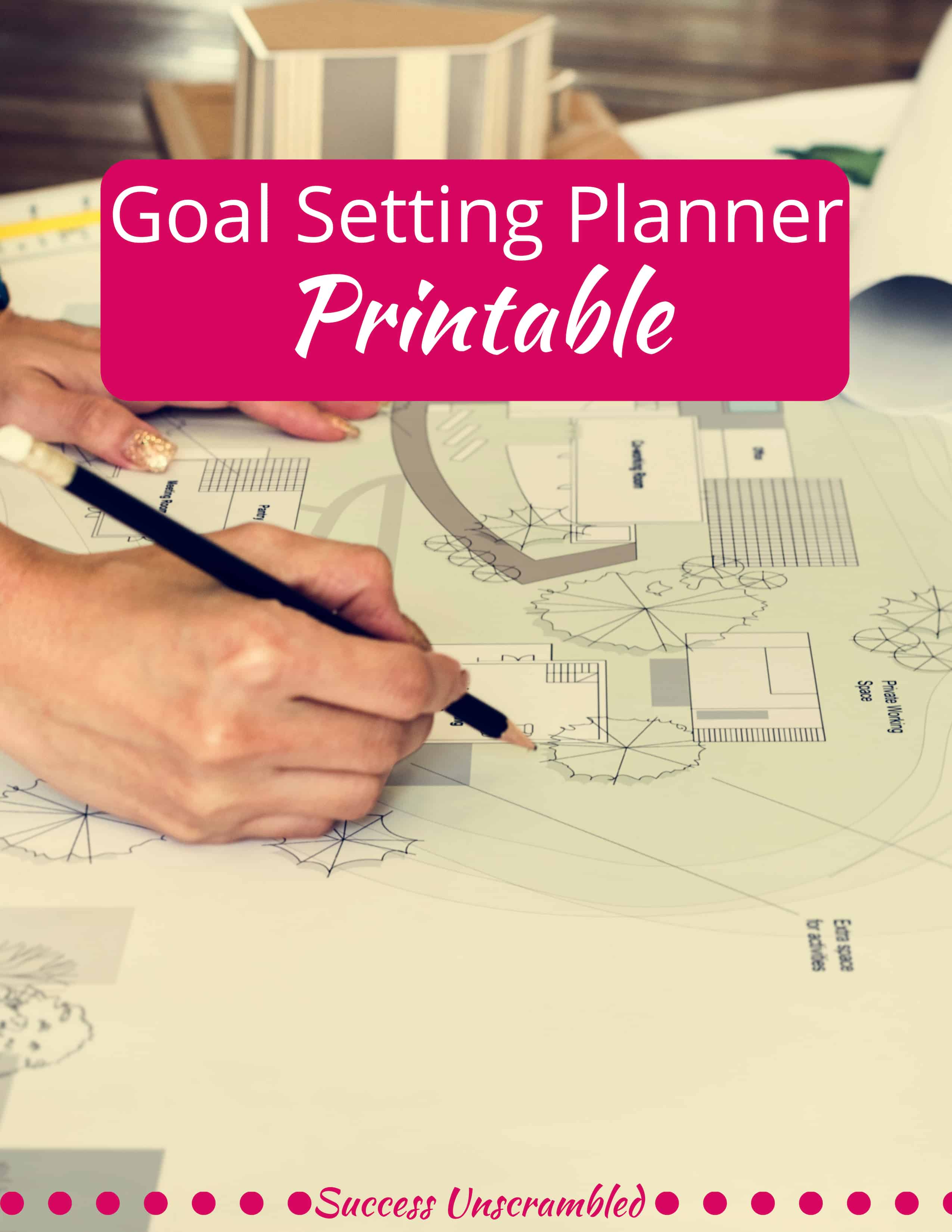 Grab The Goal Setting Planner
This planner is great for you even if…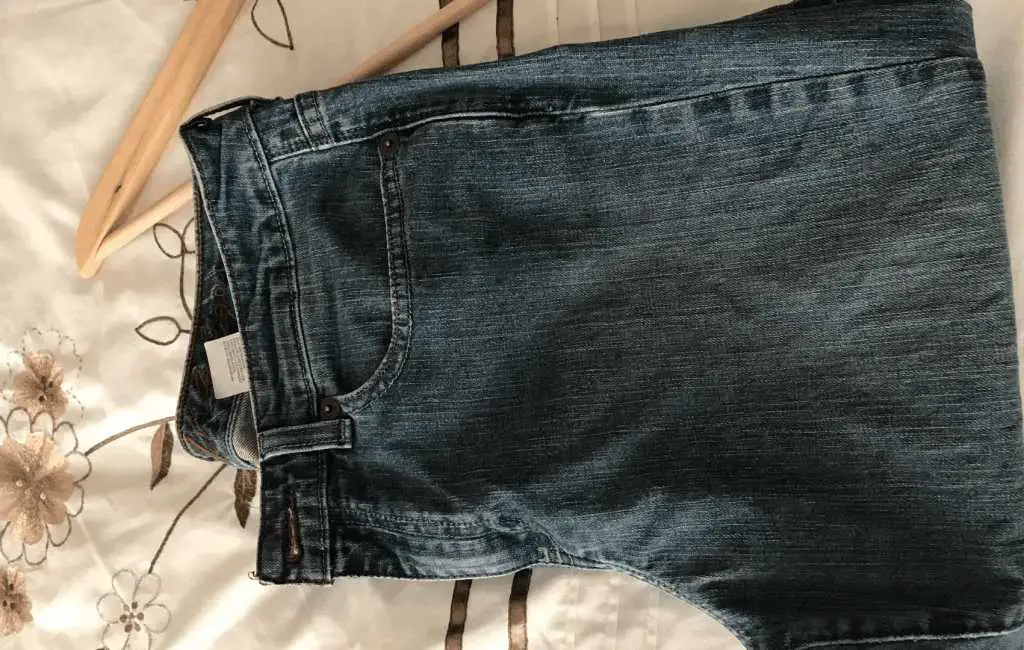 A Weight Loss Goal Example
"What you get by achieving your goals is not as important as what you become by achieving your goals."

Zig Ziglar
About three months ago I decided that I wanted to quit eating sugars like cakes, biscuits, juices, ice cream and sweets.
Each time I went to the supermarket I would say that this is the last pack of biscuits and then I will not buy anymore.
As you can tell that was not a very SMART goal as I did not sit down and make a plan and there was no real motivation behind it.
When I realised that I was failing miserably at my no sugar goal I decided to add two things to it.
Firstly, I wanted to be able to hike better by not having shortness of breath when I went up steep inclines or hills.
In case you did not know, sugar can cause the build-up of plaque in your arteries which can lead to shortness of breath, increase blood pressure and coronary heart disease.
I also, added a look good incentive to the plan. I wanted to be able to fit into my size 10 jeans.
To add some emotion to the plan. I imagined what it would be like to fit into my jeans. I also visualised what it would be like to climb hills without shortness of breath.
Believe it or not, within 6 weeks I stopped eating sweets, dropped a dress size, fit into my jeans and climbed hills without shortness of breath.
Do you know what? There are loads of biscuits in the house and I will not touch it. Personally, I find it easier to achieve my goals when those items are around because I practice saying no every day.
A Budgeting Goal Example
"Goals allow you to control the direction of change in your favour."

Brian Tracy
Many months ago I needed to develop a strict budget so that I can invest more wisely in my business education.
I kept putting it off and giving every excuse on planet earth as to why I don't really need a budget.
To help me get the best results from the budgeting I started finding ways to eat cheaper and prepare meals in a more efficient manner.
One clever thing I did is looking at the cost of acquiring my groceries. At the time, the nearest supermarket was about 1.5 kilometres away.
The cost of acquisition was $5.00 return by public transport. So, I tried to do shopping every two weeks instead of every week.
I looked at ways to reduce my blogging bills as well as household bills significantly so that I am at a needs only level.
Similar to my previous example, I added some emotional pain as well as gain to the goal-setting plan.
Seeing myself spending less time cooking really helped. Also, picturing myself experiencing the results from my blogging education gave me motivation.
Now, I cook food in large batches and freeze them in small portions that last a few days.
Also, I plan my expenditure in advance so that I know what my monthly budget is going to be. Of course, kids don't get that but I push back as much as I can.
My savings are now at $2,000.00 a year which is great. It only happened because I set a goal to reduce expenses significantly.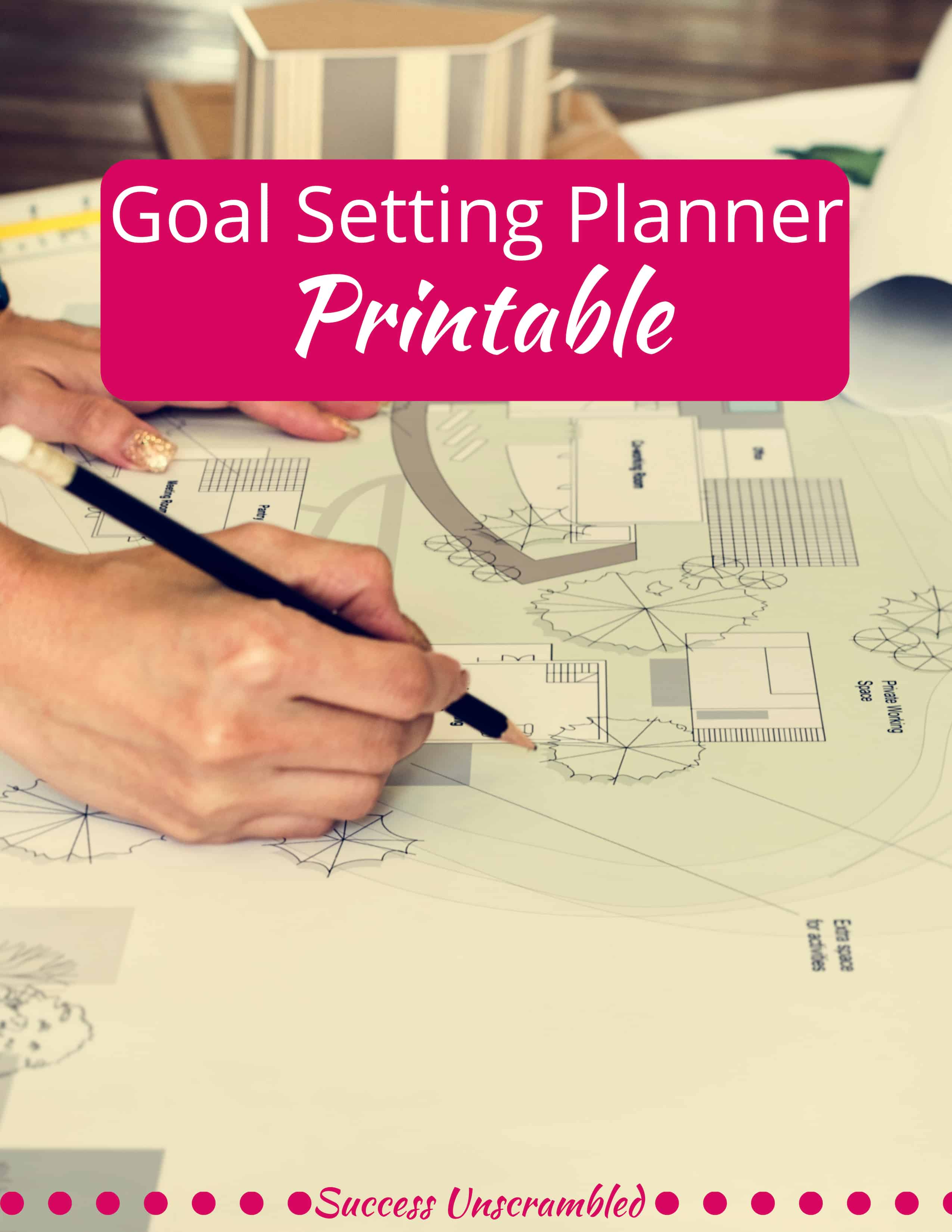 Grab The Goal Setting Planner
This planner is great for you even if…
Blog Topic Planning Goal Example
"Set realistic goals, keep re-evaluating, and be consistent."

Venus Williams
When I first started this blog I decided that I wanted to produce a blog post and podcast episode every week.
It means that I would need to have a new topic ready every single week, for 52 weeks of the year.
Sometimes I publish two posts a week but more regularly it is just one as you can see from previous posts.
The difficulty with this routine is planning in such a way that I am not scrambling to write another post 24 hours before it is due.
I have to admit that it is not always easy but over time I have trained my brain to start thinking of the next topic 7-10 days in advance.
Luckily, I have had the opportunity of having 4-5 topics or posts ready and the only issue was deciding which one to publish when.
This is another goal that I struggled with during the early days of this blog but I have learned to achieve it every single week.
Each time I would visit the place of pain in my head of what it would feel like if I don't publish a blog post on time.
Picturing myself feeling disappointed for not achieving my weekly goal has really helped me to just keep going.
Every single week I am surprised that I achieved my blog topic goal and I do a little celebration.
One Reason Why You Don't Achieve Your Goals
If you go back to my first example where I dropped a dress size in 6 weeks you will notice something interesting.
I mentally conditioned myself to accept the fact that it will be my last pack of biscuits but each time I just went back to the same old routine.
However, the moment I gave myself other reasons both positive and negative I found the motivation to let go of that old habit.
There is something that I did not mention previously and that is over 5 years ago I gave up sugars for a year or two and I dropped 2 dress sizes.
In other words, I knew that this will work for me because I already attempted it successfully in the past.
If you saw my bucket list on 50 things to do before 50 you will know that there are other reasons for me wanting to give up sugars.
The bottom line is that you really need to attach emotion to your goals if you genuinely want to achieve them.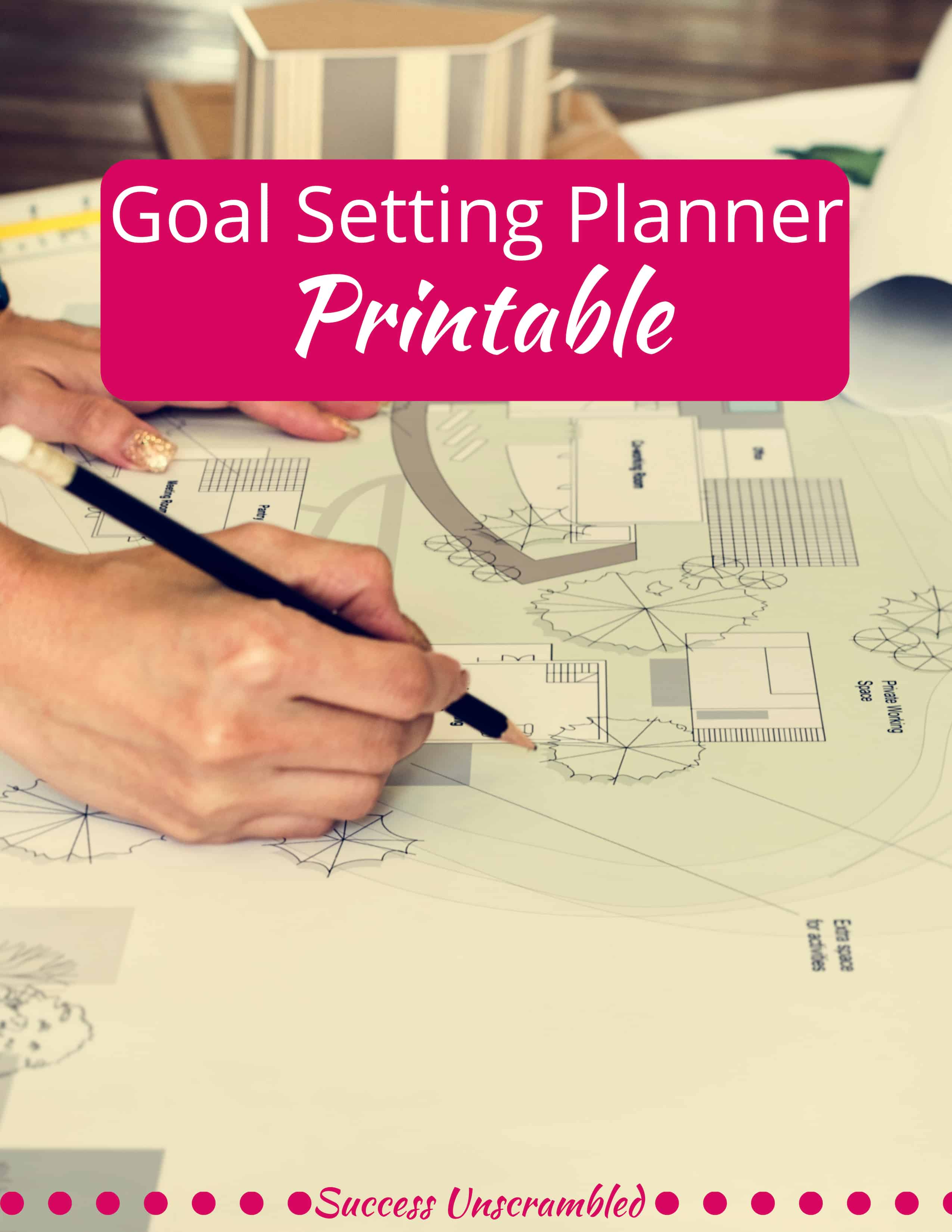 Grab The Goal Setting Planner
This planner is great for you even if…
Ways to Achieve Goals
I have so many experiences where I set and achieved goals every day of the week that it will make this blog post too long for your reading pleasure.
Instead, let me outline in summary what I have learned about the best way to set and achieve goals for success.
Here are some things you will expect:
You will be resistant to change
It does take a new level of motivation
Give yourself 3 reasons to do it
Failure is part of the process
Adding emotion really helps
These are the steps to set the goal:
Write down the dream
Does the dream align with your passion and purpose?
Is your 'Why' big enough to overcome obstacles?
Start with the end in mind
Turn the dream into a plan
Take the plan and break it into smaller chunks
Convert the chunks into manageable tasks
Daily action plan:
Assign dates to your tasks
Do the work that is required to achieve the tasks
Invest in the needed education where there are knowledge gaps
Evaluate your performance against the dates
Revisit the goals, chunks and tasks regularly
Celebrate your wins
The secret to success is working on your goals every day in an effort to cross things off your list.
Personally, it helps me to evaluate my progress every evening so that I can see how I am progressing against tasks and chunks.
Conclusion
As you can see, setting and achieving goals takes time but it is totally doable especially if it is something you are passionate about.
It does take some planning, evaluating and re-calculating of your efforts. Investing emotionally in the project can help you overcome huge obstacles.
The bigger the project the more time and planning that needs to go into it to make it successful.
Working on someone else's dream may not motivate you enough to get the results needed by the organisation.
Get the necessary coaching that you need to overcome obstacles and remember to invest in the education you need to up-level your performance.
Over to you, what has been your experience in setting goals and achieving them?
"We don't aim high enough with our goals. We all have more in us, and we are all capable of aiming higher."

Jesse Itzler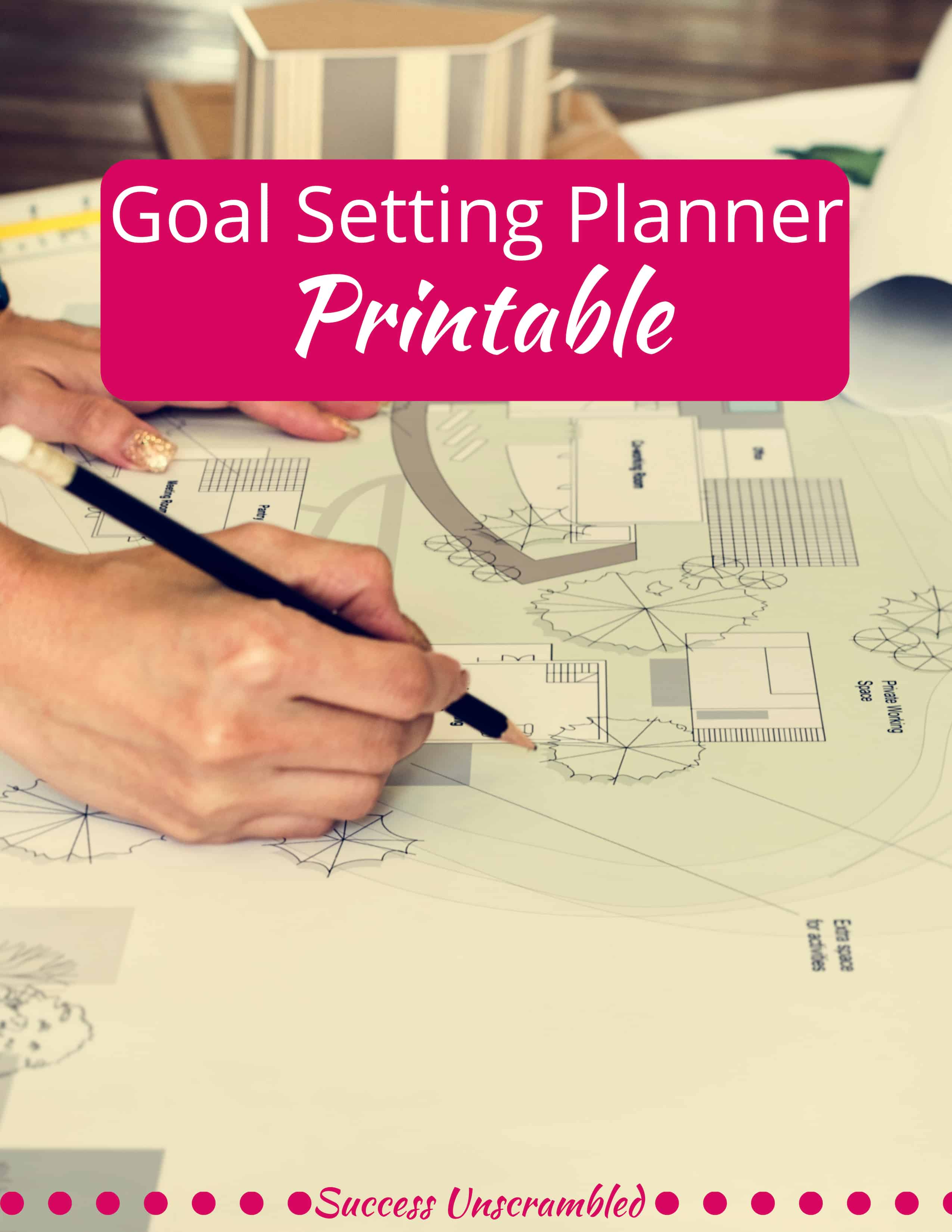 Grab The Goal Setting Planner
This planner is great for you even if…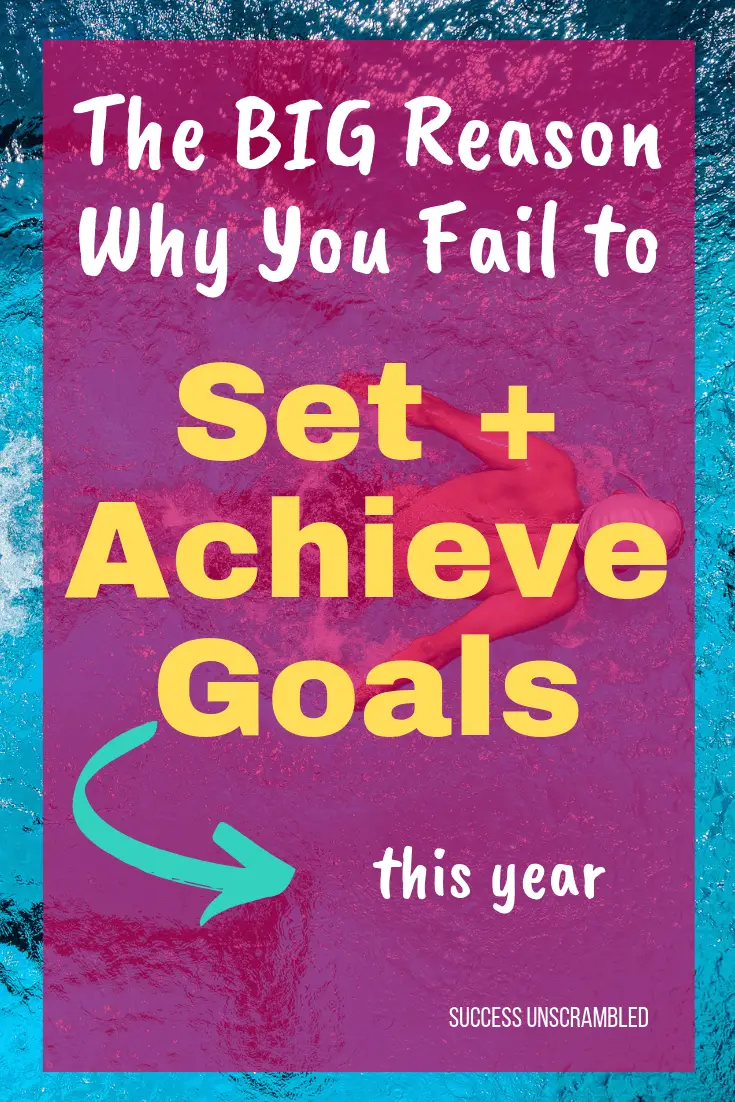 Announcements
Remember to subscribe to the Success Unscrambled Podcast where you will be the first to hear what's happening in the entrepreneurial and digital marketing world.
Your positive review of this podcast is vital to keeping it alive and running for the next 12 – 24 months so please leave a positive review for us on iTunes, Spotify or any of your favourite podcast players.
Are you struggling with finding the motivation to achieve your dreams? Spend some time accessing this get motivated and stay motivated resource.
Want to take advantage of free blogging information? Grab this awesome resource that outlines the process to create a blog.
If you are just at the start of your journey where you are wondering what is possible for you in the future then take a look at these 7 books for bloggers.
If you are a startup or small business and you need to hire a virtual assistant to complete tasks such as social media marketing, blogging, keyword research or Pinterest account management then take a look at these packages.