Podcast: Play in new window | Download (Duration: 23:23 — 32.6MB) | Embed
Subscribe: Google Podcasts | Spotify | Amazon Music | Stitcher | Email | TuneIn | Deezer | RSS | More
So, you looked at your competitor's social media metrics and they went from 607 followers to 10,321 in 6 months.
When compared to the 1,391 followers that you have amassed over the last three years their stats are unbelievable.😳
Suddenly, thoughts race through your head where you start doing a quick evaluation of your strategy.
What have they been doing over the last 6 months that you are not currently implementing?
Did they buy their followers? (you know this is a mean thought to entertain but you are just innocently wondering).🤷‍♀️
At this point, you remembered reading somewhere that running social media contests can rapidly grow your following.
But wait! You don't have any prizes to offer contestants anyway and doing contests takes too much time.
The truth is that there are so many 'experts' giving advice about gaining success on social media.
However, in this post, you will first learn what are social media metrics by platform and which metrics are the most important to focus on.
You will also learn the number one secret to beat the Facebook and Instagram algorithm using a single tip.
Disclosure: Please note that this post may contain affiliate links which means that if you buy one of my recommended products I get paid a commission for sharing the link at no additional cost to you.  I only recommend products that I have tried myself and have experienced success.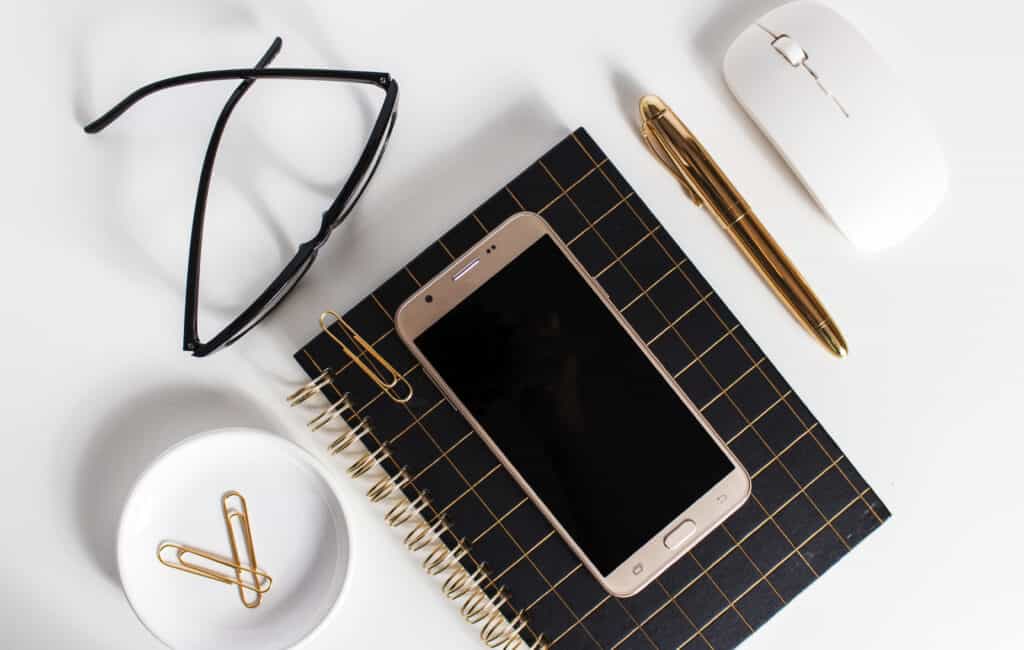 What are Social Media Metrics Anyway?
Well, if you are new to social media or even if you have been using various platforms for years it's time to fully understand what these metrics are all about.
Social media metrics in simple terms are the key performance indicators (KPIs) used to measure the results that you achieve from your posts.
Another name for metrics is analytics and it is like doing an analysis of all the activities that you did on social media.
Let me give you a practical example. You post an image of a cute puppy on your Instagram profile and people will comment, share or even like the post.
The action of your audience is considered a metric or a vote to say that what you did was good.
If you are promoting anything on YouTube you know that you can also get thumbs down on that platform which is also another type of metric.
Let's spend some time looking at the benefits of these metrics.
Social Metrics Benefits
So, why should anyone be concerned about whether or not someone engages with the content anyway?
If you are in business you know that it is super important to get a return on your investment.
As a business owner that investment could mean time, resources or even cold hard cash.
You are in business to not only generate an income but to make a profit so reviewing your efforts is super important.
When you first decided to create a profile on social media it could be that you did it because you were told that you needed to be everywhere so people can find you.
However, as time went by you realised that this social media thing requires a lot of work with constant posting to keep things fresh.
At some point, you learned that people were using it to generate leads and traffic to their business but you have no idea how to do this effectively.
The key benefit of social media metrics is to give you direct feedback on what's working as well as what is helping you to generate an income.
Top 5 Social Media Platforms and Their Metrics
Depending on your business you may have noticed that your clients can be found on one or all of the following 5 social platforms.
Twitter
Facebook
Pinterest
Instagram
LinkedIn
For the purposes of this post, I will focus on these 5 social media platforms.
Let's look at each one in turn and outline their metrics to help you know what you should label as important.
1. Twitter
Twitter is a great real time platform that allows you to keep updated on what's happening locally, nationally and internationally.
It is such a great tool for business as it gives you the ability to message potential influencers and collaborators in your niche.
The metrics that can result from posting something on Twitter are as follows:
Like
Comment
Retweet
Follow
Mentions
Profile visits
Followers
Impressions
Link clicks
Replies
As you can see there are quite a lot of metrics available on Twitter. While this seems super exciting there are only a few of these that affect your bottom line.
While followers can indirectly affect the income you generate it is not the most important metric for any business.
Can you guess which metrics on Twitter are the most important for any business?
The answer is, link clicks or engagement which encompasses link clicks, detail expands, replies and likes.
If you are still struggling to improve your results on Twitter, I used some Twitter engagement tips over here to see a significant increase.
Here is a screenshot below showing an example of one such post. It represents an engagement rate of 2.4%.
2. Facebook
Well, Facebook is one of the best places to find clients for your product or service.
The only issue is that it has become a pay to play environment. It means that if you want to get great engagement on your post you need to pay.
Whether you decide to pay or not you still need to be aware of the metrics you can expect to see on Facebook.
Depending on the content that you post your metrics can be any of the following:
Video views
Likes
Shares
Comments
People reached
Pageviews
Post reach
Post clicks
Story reach
Actions on page
Followers
Page likes
As you can see there are a lot of metrics on Facebook which is similar to Twitter.
So many people want to increase their followers or page likes on Facebook. However, it may not be the right focus for any business.
If you are developing a strategy for Facebook it is super important to focus on the ultimate objective which is getting conversions.
Have you figured out what the most important metric for any business is on Facebook?
Well, the top goal is post-clicks or even actions on-page. Yes, in order for the post to go viral you can also focus on shares.
Here are two example of posts with engagement on Facebook. The second post (video) has an engagement rate of 20%.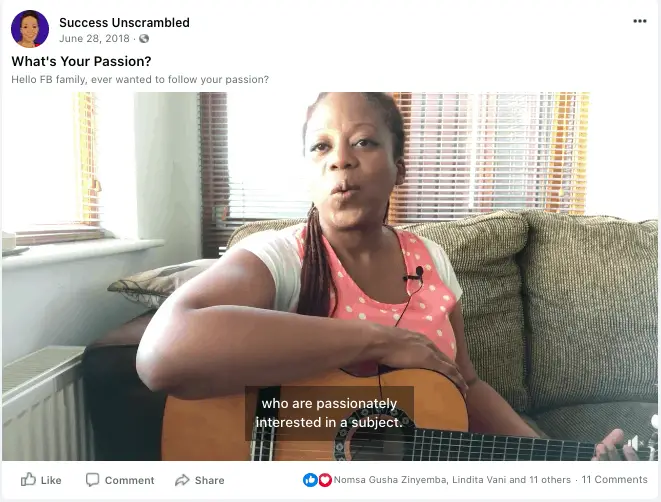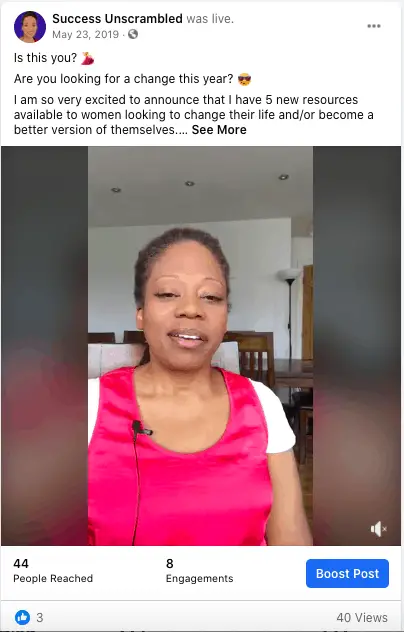 3. Pinterest
Up next is Pinterest which technically speaking is a visual search engine and not a social media platform.
As we go through these examples, you will notice that all these platforms are very different in terms of their metrics and what works for each one.
Here is a list of metrics that you can find on Pinterest.
Impressions
Close-ups
Saves
Link clicks
Followers
Engaged audience
Total audience
Engagements
Comments
Like I mentioned Pinterest is different from Twitter and Facebook in many different ways and one of them is the fact that posts are pins.
It is the one platform where the total number of followers are not relevant although some 'experts' say that anything above 10k followers matters.
For any business the most important thing is which one of these metrics have the potential to generate an income?
If you said link clicks then you are right. Saves, close-ups and impressions does help you get to link clicks in the end.
Here is an example of a very ugly pin that I created back in 2017 that is getting link clicks to this day. The engagement rate here is 5.6%.

4. Instagram
Are you one of those people who have a love hate relationship with Instagram? haha!
There are tons of small businesses everywhere who are hoping to get their fingers into the Instagram pie.
I remember last year speaking with two ladies I met at a conference.
They were sent there by their boss to find out how to get more followers on their Instagram account.
Before I tell you what I said to them let's look at the key metrics of Instagram.
Followers
Likes
Comments
Impressions
Reach
Link clicks
Profile visits
Saves
Shares
Just like the other three platforms you see a recurring theme of followers because followers are a starting point to funnel people into your conversion queue.
However, for any business with an account on Instagram, what is the most important metric?
Link clicks or website clicks is a great place to start.
My answer to those ladies at the conference was simply this, "why does your boss need more followers on Instagram"?
They didn't really know why which was surprising.
However, if you would like to be in the know about all things Instagram and you would also like to access images, templates and effective captions grab this membership here.
5. LinkedIn
LinkedIn is the last platform that we will investigate in this post. It can be considered the black sheep or boring one of all 5 platforms.
Because it is a place where you can find decision makers like managers, CEOs, Directors and Vice Presidents there is a strict protocol to follow.
Does it mean that the metrics need to be boring as well? Not at all since metrics are also important no matter which platform.
Here is list of metrics you can find on LinkedIn.
Connections
Followers
Profile views
Views on post
Appearance in searches
Reactions
Article views
Can you guess what is missing from this list of metrics? It is something that is found in the analytics of other platforms.
The answer is link clicks. This specific metric is only available from a LinkedIn company page.
As a solopreneur, I would not advise you to set up a LinkedIn company page unless you have employees or long term contractors.
In the meantime, feel free to use Google analytics to get a deeper insight into link clicks from LinkedIn.
Here is an example of a post with engagement from LinkedIn.
Google Analytics
Your social media metrics and strategy will never be complete without the help of 3rd party tools.
Google Analytics offers a great way to keep track of your performance on social media.
The most important metrics of course that it tracks is the one that helps you to generate an income every week or month.
If you never heard of Google Analytics before and need some training on how it works then check out this resource right here.
In the meantime head on over to Acquisition -> Social to see if your social campaigns are delivering results.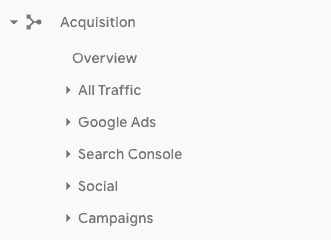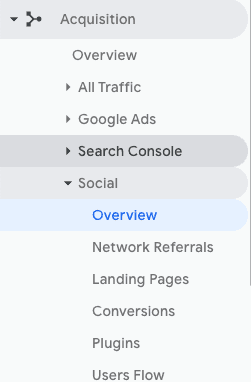 It is important to remember that Google has said that their Analytics tool is not 100% accurate but it is the most trusted tool in the industry.
How to Beat the Facebook and Instagram Algorithm
So far, you have learned the most important metrics that have a direct effect on your business income.
What most people struggle with is how to get a follower from casually viewing your post to actually engaging.
In fact, the secret to beating these algorithm is by doing something called engagement hacking.
This is accomplished by first understanding a term called meaningful social interaction (MSI).
It is very similar to the actions that affects your business revenue because it takes your followers or viewers from being passive to being active.
Here is a list of those MSIs.
Commenting
Direct messages
Sharing
Saving
Whenever someone takes one of these actions on your content it alerts the Facebook and Instagram algorithms to show your content more to this person.
A few ways to get followers or viewers to take decisive action on your content is by asking them questions about themselves.
Getting them to tag their friends, asking them to message you for a coupon code and getting them to save your post for later.
I will be covering this in more detail in a training very soon so let me know if you would like to be notified by indicating in the comments below.
In the meantime, if you would like to get your hands on Instagram templates, captions that work and effective training grab this all-inclusive membership here.
Summary
Now that you have a fair idea of what the important metrics are for social media I hope you will think twice about feeling envious of others.
Depending on your business model you may only need 1,000 link-clicks from social every month to generate a 5-6 figure income.
Other entrepreneurs may need to get 10,000 link clicks to get to that same goal.
There are several other factors to take into consideration like your value ladder, click-through rate (CTR) conversion rate as well as life time value (LTV) of your customer.
Never ever compare yourself with others in your niche or feel that you are not offering a valuable solution to potential clients.
However, do spend time understanding how you can improve the metrics that matter for your business model and keep tweaking those to near perfection.
Plan your content for the next 30, 60 and 90 days and ask yourself what meaningful social interaction do I want my followers to take on each post?
Over to you, what has been your experience with social media metrics?
Announcements
Remember to subscribe to the Success Unscrambled Podcast where you will be the first to hear what's happening in the entrepreneurial and digital marketing world.
Your positive review of this podcast is vital to keeping it alive and running for the next 12 – 24 months so please leave a positive review for us on iTunes, Spotify or any of your favourite podcast players.
If you are just at the start of your journey and you need to improve or create your brand, check out these brand board tips.
Are you confused about the differences between the different social media platforms? Grab this Pinterest vs Facebook resource and this Facebook vs Linkedin resource here.
So, you know that Facebook is the place that you need to be for your business but you are trying to understand pages and groups. Check out this resource that goes through Facebook Page vs Group here.
I continue to focus on helping creative female entrepreneurs to get more visibility using simple marketing strategies.
So that they can spend less time in and on their business and spend more time with the people they love.