Podcast: Play in new window | Download (Duration: 30:58 — 43.0MB) | Embed
Subscribe: Google Podcasts | Spotify | Amazon Music | Email | TuneIn | Deezer | RSS | More
Are you looking for clarification on the argument about Facebook Page vs Group? Need to get your head around the best option for your business?
Facebook has been around for many years at this point.
However, there are still many people who continue to be confused about the difference between a Facebook Page and a Facebook Group.
Recently, I saw an advertisement outlining the benefits of Facebook Creators Studio. It got me a little bit confused as well.
The Facebook platform has become quite mature in its offering. I can understand why it is so easy to become confused as to which way to go.
In this post, you will be able to get a better understanding of the similarities and differences between a Facebook Page and a Facebook Group.
As well as which one to use for your business or even if you should use both.
There is also a list of groups that you can join to promote your business and network with other entrepreneurs.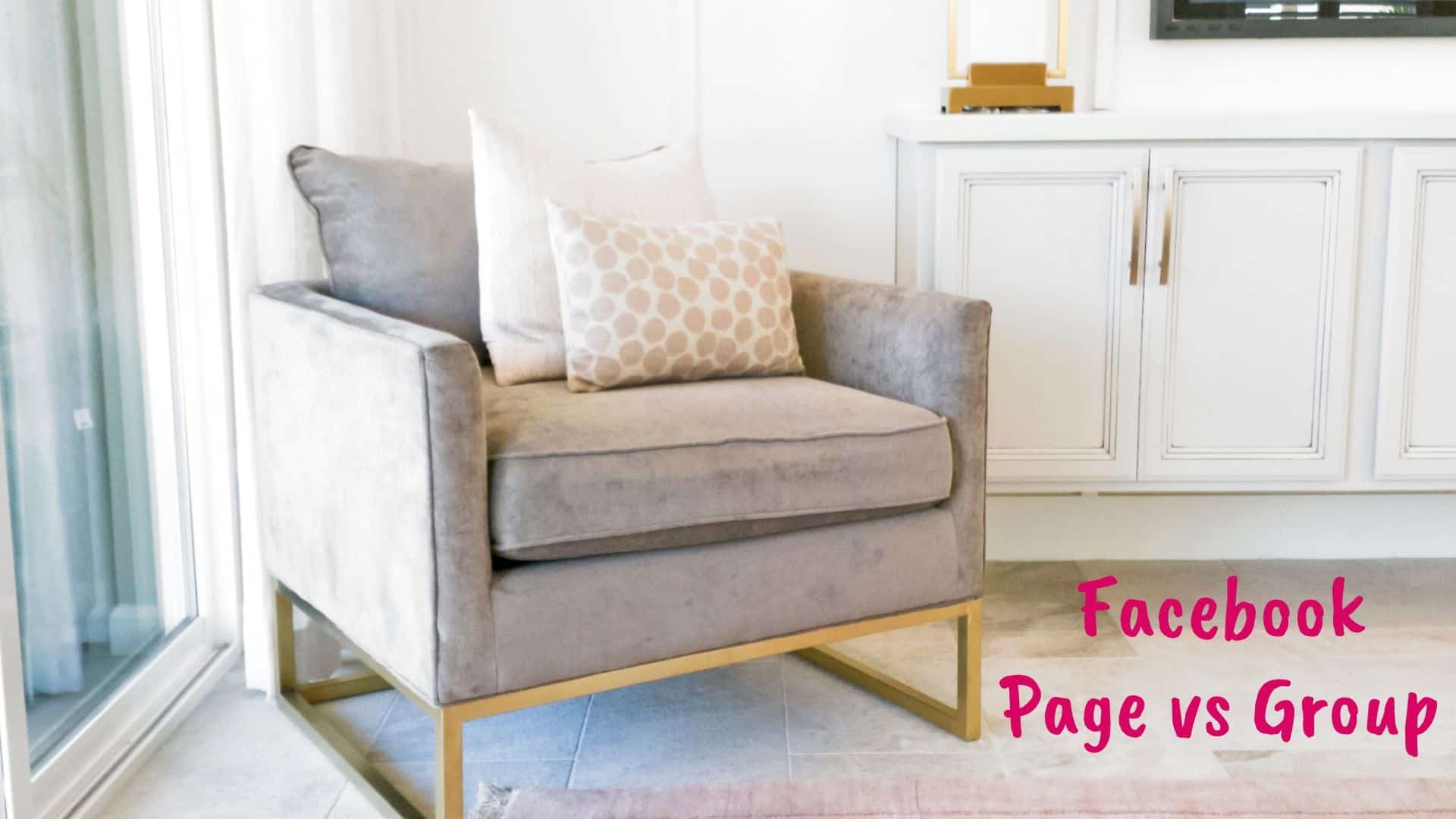 What is a Facebook Page?
A Facebook Page can be seen as a minisite of your business that is available on the Facebook platform.
It gives your potential clients a general idea of who you are and what you do.
Your popularity on the platform, the type of content on offer as well as how they can contact you is visible on the page.
To get the most out of your Facebook Page it would make sense to complete as many sections as possible.
Depending on your audience as well as your objective it will also benefit your business.
You can use as many types of media to interact with potential clients.
There are also several plugins available that you can use to enhance the user experience.
For example, you can add tabs for YouTube videos as well as Pinterest pins to name a few. Anyone can like a Facebook Page without approval.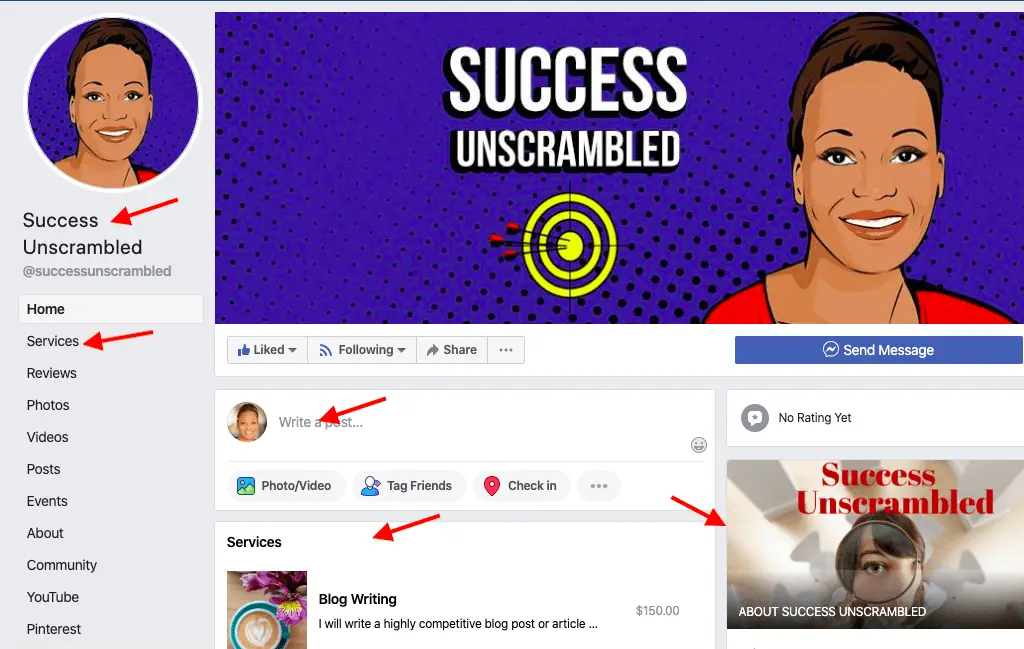 Here is a more in-depth view of a Facebook Page.
Sam Hollingsworth, a writer at Search Engine Journal gives us even more details on the Facebook page.
Facebook Pages, unlike Groups, didn't launch until 2007.

Pages offer brands and celebrities a more far-reaching version of the social media application that once was only meant for individuals to connect with.

Pages have evolved like much of the platform has (i.e., first called "Facebook Pages for Business") and have been the lifeblood behind the advertising climate throughout the social network.

When they launched in November 2007, Pages represented "a completely new way of advertising online," according to Facebook founder Mark Zuckerberg.
What is a Facebook Group?
A Facebook Group is a closed community of like-minded people where the owner gets to communicate more efficiently with its members.
It is great for building closer friendships with potential clients.
You can decide to make it restricted and only approve anyone who is interested in joining the group. Which can be based on a set of rules.
It gives you a way to implement a simple training program for group members. You will have the ability to go live inside of groups.
If you set up the group as a learning environment you can break the material into units. This makes it easy for users to consume.
The reach inside of groups is exponentially better compared to a Facebook page.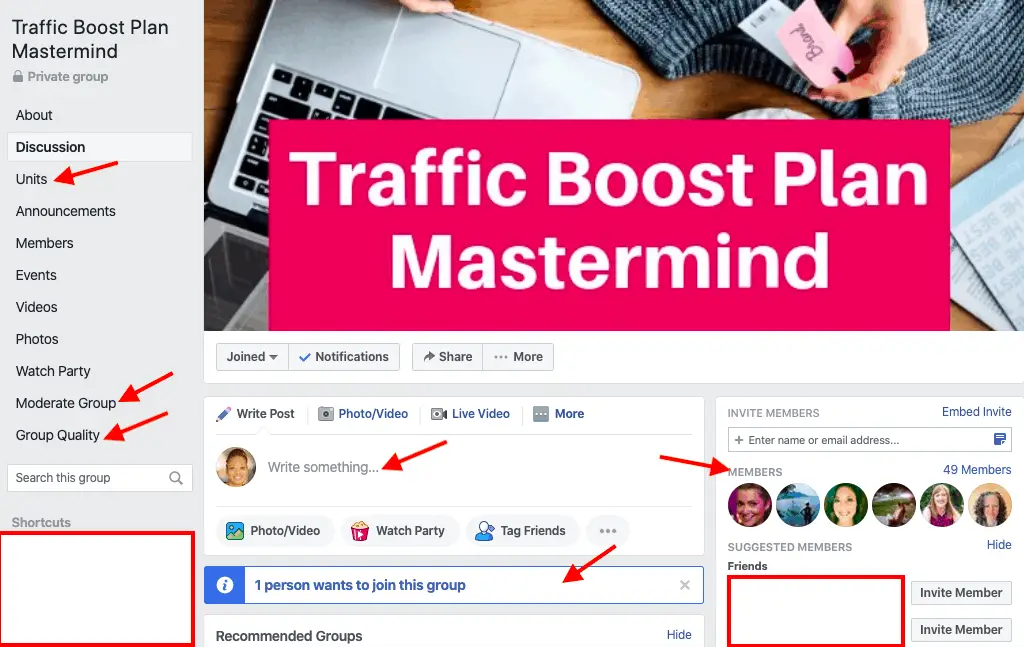 Here are more reasons why you should use Facebook Groups in your business.
Sam Hollingsworth again provides us with additional insight into the technical features of the Facebook Group.
Groups, which have been around since as early as 2006, were created as a means to communicate and collaborate in an environment that was only to the public when it was intended to be.

This is why different types of Groups have existed since their inception.

For more than a decade, Facebook has offered open, closed, and secret groups.

Open Groups let anyone join and invite, and the content posted and discussed is public.

Closed Groups need approval for new people to be added, and the content is not public.

And Secret Groups are completely hidden from Facebook search (and traditional search), and people need to be invited to be added.

Facebook recently announced its updating its Groups, though.

It will be dropping the Secret, Closed, and Public group privacy setting to simply be:

Public and visible in search (formerly Public)

Private and visible in search (formerly Closed)

Private and hidden in search (formerly Secret)

Despite the naming changes, the utilization of Groups isn't changing, nor is the intended goal of the group(s).

Each of those group privacy settings offers something unique with the same goal: collaboration with easy communication.
Why Facebook Marketing is Good for Business?
Let's spend some time looking at the data when it comes to potential customers that use Facebook.
According to Pew Research, 68% of US adults in America use Facebook which is amazing when compared to other social platforms.
It is still holding strong almost a year later but YouTube's growth remained flat which is interesting.
Did you know that of the US adults who use Facebook 74% log in every day? I am literally trying to think of a day without Facebook.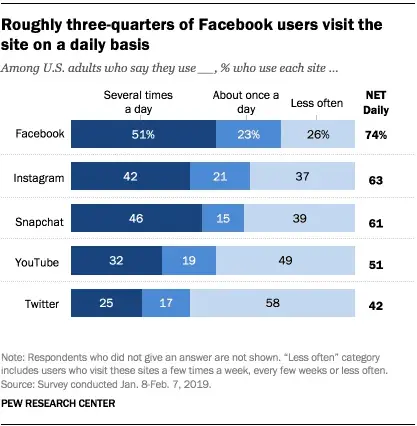 Does this mean that I have a Facebook addiction?🤣 I also log in to my blog every day (well almost).
Disposable Income Potential
The most interesting report that I have found so far is where you get to see the demographics of users on Facebook.
As a blogger or small business owner, the most important thing to know is if there are decision-makers using Facebook.
The diagram not only shows potential clients or customers based on age range but also education level and disposable income potential.
Another interesting fact is that the average user spends 35 minutes a day on Facebook.
That may not seem like a lot initially when compared to watching TV.
However, you need to realise that Facebook is only a social media platform so, in reality, 35 minutes is a lot of time.
What Kind of Groups Are Available?
For anyone unfamiliar with Facebook groups it can be difficult to think of ways in which a group can be used with success.
Let's look at a few business-related examples to make this as real as possible.
Here are a few examples of business groups on Facebook.
As you can see there are quite a number of groups offering great support to help you improve your online presence.
There are also a number of groups offering moral and professional support and feedback on business ideas or problems.
These include the following:
Mom to Mompreneur
Millionaire Single Mom
'Blogging Like We Mean It'
Startup to Stardom and Beyond
Virtual Assistant Tribe Job Board
Living the Laptop Lifestyle
The Live Free Podcast
Boss-Moms
Women Helping Women Entrepreneurs
While spending a lot of time on Facebook can sometimes be unproductive joining groups like these can be helpful.
A word of warning, these groups have the potential to be time stealers so you are better off going on there with a set goal and timeframe.
Do some networking and then leave. It is super easy to get sucked in and spend hours collaborating with fellow entrepreneurs.
Facebook Analytics or Insights
When it comes to tracking the engagement for your business on Facebook you will be happy to hear that you can access analytics or reports.
Every Facebook Page and Group (more than 250 members) has insights built in that allow you to track engagement.
As you can imagine this is great to help owners of Facebook Pages and Groups to see how well they are performing.
I currently manage over a dozen pages so here is an example of insights on one of those pages.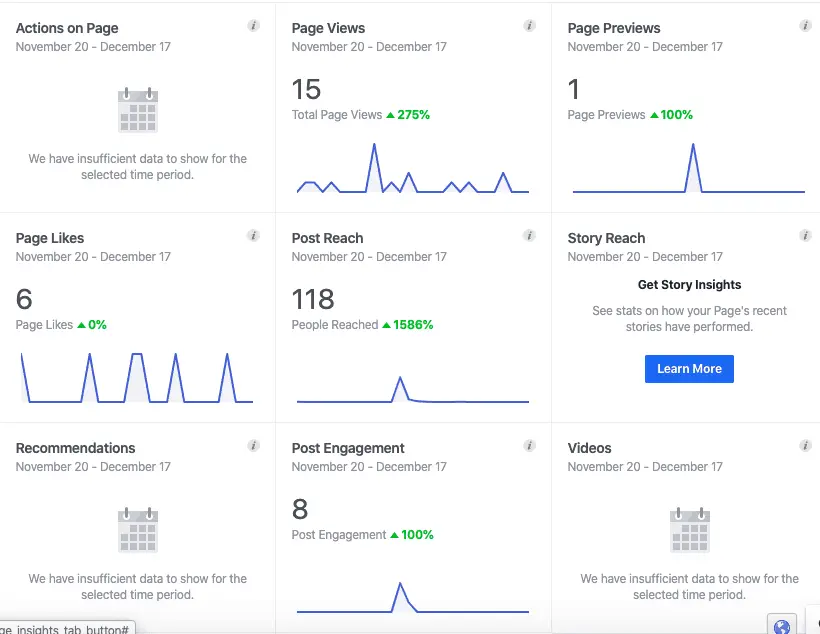 The report is pretty standard as it gives you a weekly report that is broken by the following:
Pageviews
Page Likes
Post Reach
Post Engagement
Here is another report where you are able to see the performance of individual posts on a page.

I really like the fact that the report shows you the analytics by post type. For example, links vs videos vs images.
It is also a good idea to compare your page with similar pages in your niche and Facebook even has a report for that as seen below.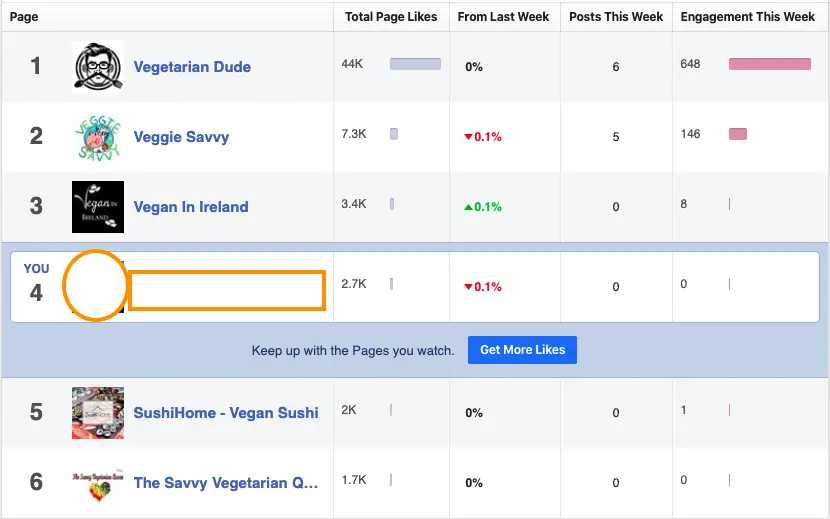 Facebook group analytics are going to be very different because the focus is on the engagement of its members.
Here is one that I found online compliments the folks at Social Media Examiner.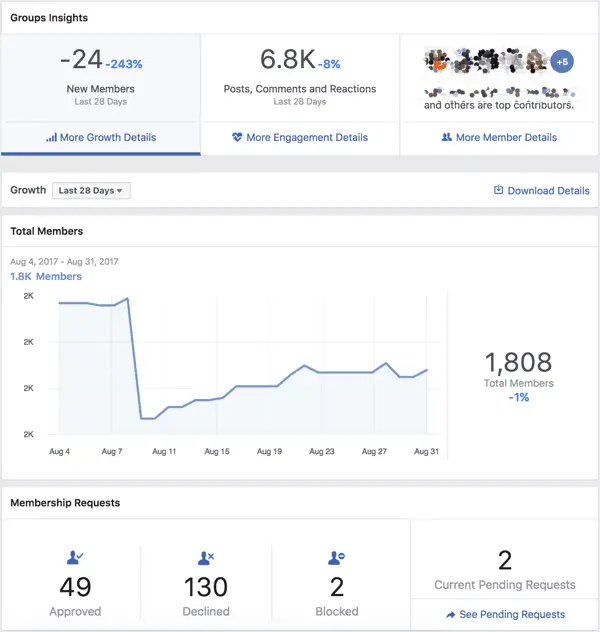 Summary
Let's summarise what has been outlined in this post and what are the key takeaways.
Any blogger or small business can benefit from having both a Facebook page and group.
There are a large number of potential clients or customers who log in to Facebook daily and they spend an average of 35 minutes on Facebook.
Many of these clients are aged between 30 and 64. A good number of them have incomes between $30,000 and $74,000 a year.
Some have a college education and earn incomes upwards of $75,000 a year.
Facebooks groups are great for collaborating with like-minded entrepreneurs to help grow your business.
Facebook analytics will help you to track your progress and show you where to make changes to improve your results.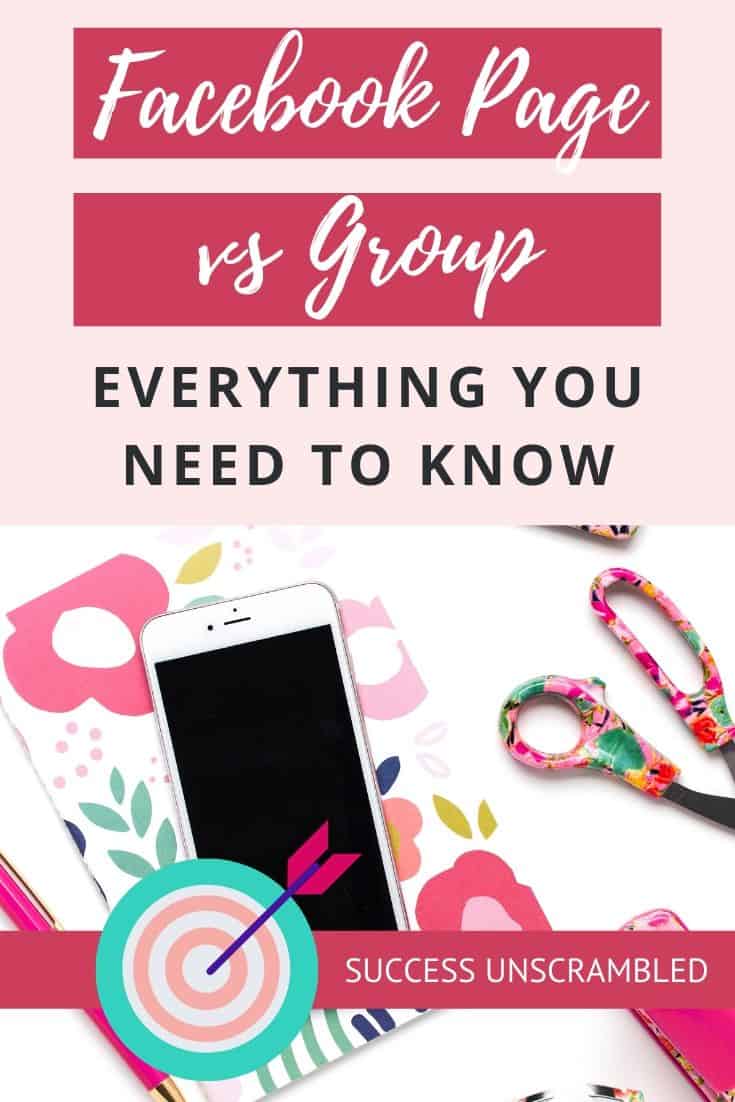 Conclusion
As you can see a Facebook Page does not give you a lot of control. You can barely interact with the people who like your page.
However, a Facebook Group is set up more like a membership. It gives you the ability to have a much better relationship with the members.
You have the ability to share valuable information with your group. This is done in a closed environment and you gain immediate feedback on that content.
The ability to run polls and surveys is also a very cool feature in Facebook Groups.
Now that you see the side by side comparison between a Facebook Page vs Group what do you think is the best option for your business right now?
Announcements
Remember to subscribe to the Success Unscrambled Podcast where you will be the first to hear what's happening in the entrepreneurial and digital marketing world.
Your positive review of this podcast is vital to keeping it alive and running for the next 12 – 24 months so please leave a positive review for us on iTunes, Spotify or any of your favourite podcast players.
Are you looking for ideas on the type of Facebook Page to create? You will find these market research ideas useful.
If you are just now starting to create a Facebook Page then check out how to create a Facebook Page that rocks here.
Wondering about other platforms like Pinterest? I did a great comparison of Pinterest vs Facebook here.
Do you have LinkedIn on your list and you are wondering how that compares? Check out this LinkedIn vs Facebook comparison.
The goal of Success Unscrambled is to help female entrepreneurs as well as potential entrepreneurs is to start and scale their online business.