Podcast: Play in new window | Download (Duration: 32:35 — 45.3MB) | Embed
Subscribe: Google Podcasts | Spotify | Amazon Music | Email | TuneIn | Deezer | RSS | More
Hey you!  I think you will agree with me that the Pinterest vs Facebook struggle is real.  It is difficult to decide which social media network is best suited for your business
The problem is you know that social networks are good for your business and it is nearly impossible as a small business to use all platforms at once.
As a result, many entrepreneurs struggle with understanding the difference in benefits between Pinterest and Facebook. 
I ignored Pinterest for many years as I thought it was just a place for finding recipes and great gift ideas.
It took me just a few short months of usage and doing great courses together with a number of eye-popping results to really master using the Pinterest platform.
Once my blog exploded both for myself and others and I stayed fully engaged on the platform everything fell into place and I even built my email list.
In the Pinterest vs Facebook argument, both platforms introduce changes every 3-6 months so it can throw you off twice a year which is quite daunting.
However, the impact of taking action and building a Pinterest Business Account has left me with a lot better results compared to if I did not lift a finger.
I am going to show you what you need to be aware of when looking at Pinterest vs Facebook in an effort to help you.
You can decide which platform is best for your business to bring in sales and revenue.
Is Social Media Good for Business?
For bloggers, there seems to be constant confusion when it comes to social media platforms. In this post, we'll look at Pinterest vs Facebook because the question is being asked almost every day.
Every business, blogger, entrepreneur or mompreneur create an online presence with the ultimate goal to drive traffic to these online properties to increase revenue.
In a previous blog post, I addressed the whole topic of blog post ideas and knowing what questions your audience is asking that you can answer.
One of the popular questions being asked is one I have heard quite often, 'is social media good for business?'.  I can address this another time in a broader sense.
Another popular question I get is which is better Pinterest vs Facebook?  I am going to focus on this question in this blog post.
1. Facebook Basics
The best way to answer this question is to first understand the basics of each platform and the way it works. So let's take a look at Facebook.
There are two main Facebook platforms that we will address which is the personal side and the business side.  The personal side is where the typical consumer will log in and create a profile.
To this profile, the person will add details about themselves.  Their name age, date of birth, photo, etc.  They will then send off friend requests to their friends.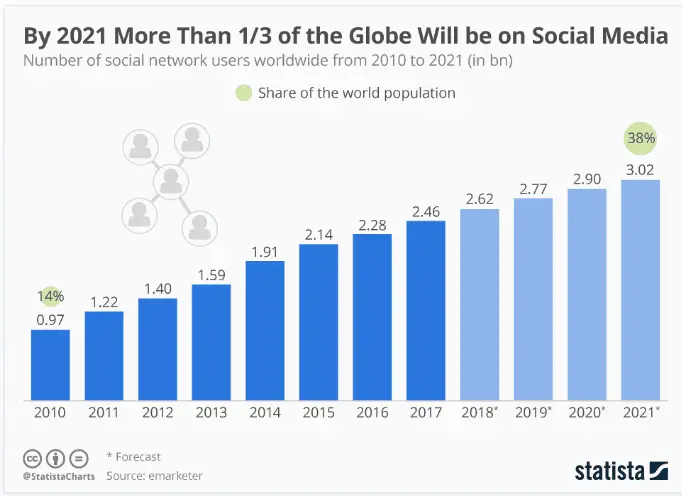 You will find more infographics at Statista
With a personal Facebook account, you can like pages and express interests.  Joining groups and communities and confirming your attendance at upcoming events is also available.
Most importantly, you can engage with other peoples content and express emotions on that content.  You also have the ability to share your own content with your friends.
As an advanced user, you can go and create pages, groups and communities if you need a private area to share your passion.
2. Is Facebook Good for Your Business?
As a business, blogger, entrepreneur or mompreneur you may also be interested in creating a space to grow your audience.  Facebook pages, groups and communities are great for this kind of relationship.
You will need to decide if this platform is the best place to grow your audience.  The best thing to do to help you make this decision is by first understanding your audience.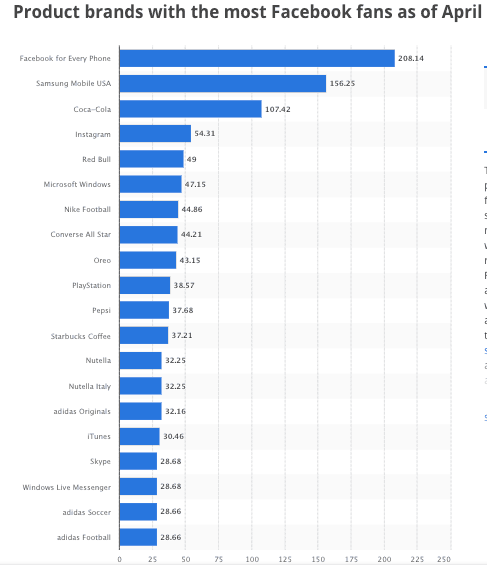 Find more statistics at Statista
Here are a few questions you need to consider;
What is the age range of your audience?
Who are they?
Are they searching to resolve pain or pleasure?
Compile a list of their interest?
What problem are they trying to solve?
Is your business a B2B or B2C?
What product or service you offer?
Why will they join your group or page?
How can you deliver the product or service?
Where else do they hang out on FB?
As you can see from the questions you really need to have a good understanding of your audience before deciding if Facebook is good for your business.
3. Facebook Page Insights
If you ever created a Facebook page and managed to amass 100 likes or more then you are probably aware of Facebook Insights.
It basically gives you a behind-the-scenes view of the performance of your page as well as the engagement of each post.  Likes, views and clicks are common enough analytics to track.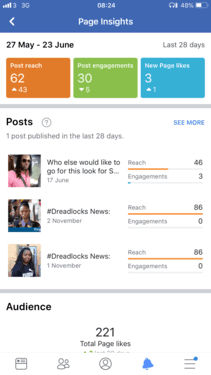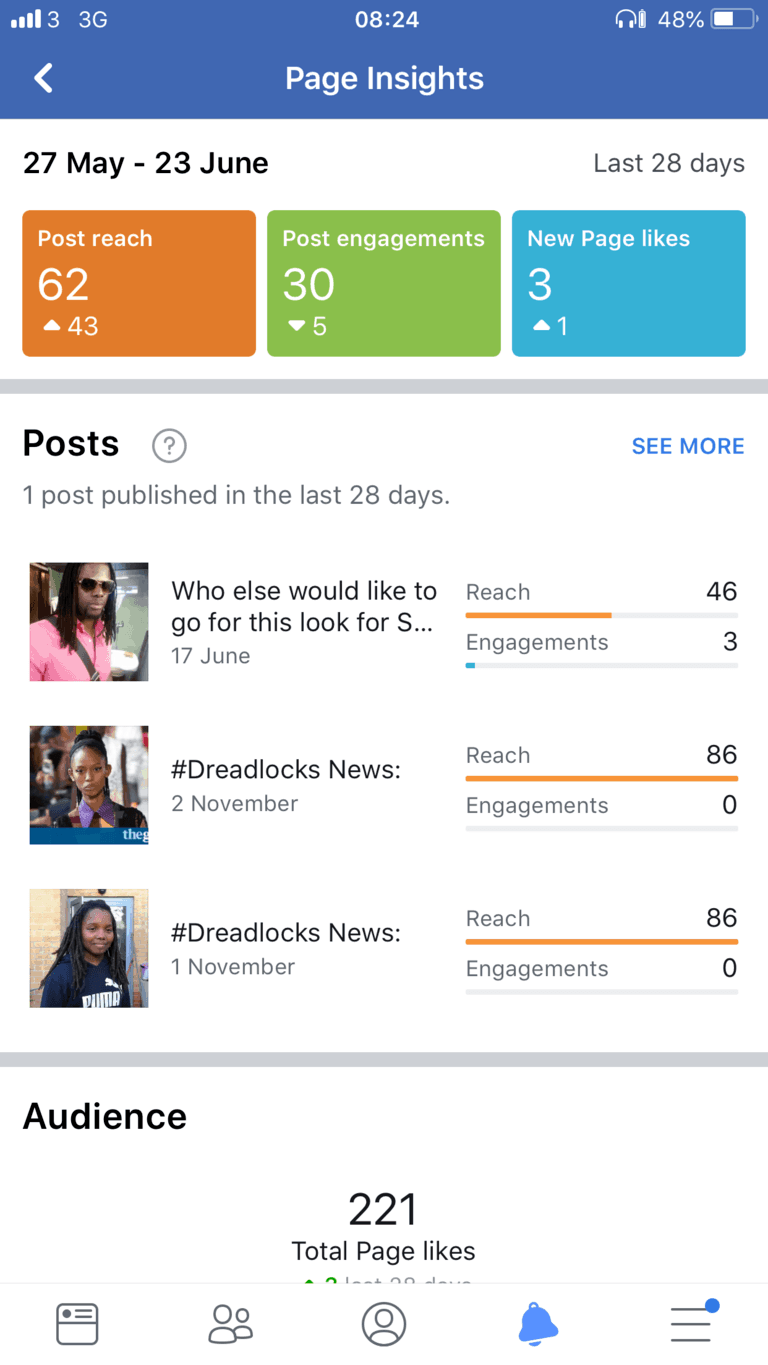 One reason for these insights is to tell you what your audience responds to better compared to other content.  It will also give you a breakdown of the demographics of your audience.
The same would apply to groups and communities which will allow you to see if your assumptions were right regarding who you thought your audience was and who they really are based on analytics.
4. Facebook for Business
On the business side of Facebook you can log in to the business platform by going to business.facebook.com and this gives you a whole new view of Facebook.
One of my favourite features will have to be audience insights.  I like audience insights because it gives me visibility of active users by country and region.
It also gives me a detailed breakdown of the people who are interested in various topics and pages.  This is a fact compared to assumptions so I can use it to come to conclusions.
I can also use it to make informed decisions so it is a less risky proposition.  The strongest part of audience insights is the affinity piece.
You will know that people who are interested in certain pages have a strong affinity to be interested in your product or service.
5. Audience Insights
One key reason why I like audience insights is that it gives you a truckload of analytics.  Here are a few of my favourite.
Monthly Active people – the US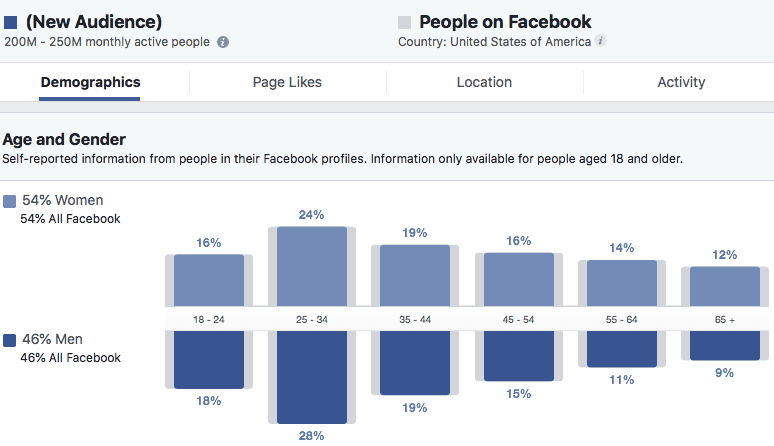 As you can see from the above screenshot there are approximately 200 million active users every month where 54% are women which equates to 108 million users.  19% of these are between the ages of 35-44 which is roughly 20,5 million a really good size user base.
You can also take a peek on their frequency of activity like how often they log in, what device they use and what they do once they log into the platform.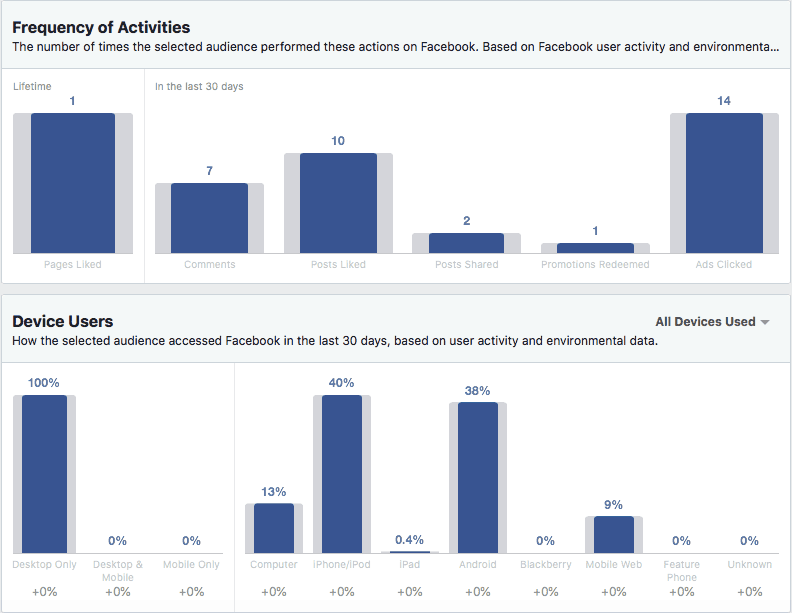 As you can see from the above screenshot 40% of users log in using an iPhone or iPod compared to 38% on Android.  In the last 30 days, these users clicked on an advert 14 times which is more than any other activity.
Let's not stray too far away from the purpose of this post which is Pinterest vs Facebook so let's take a look at Pinterest for the next few paragraphs.
6. Pinterest Basics
In a similar manner to Facebook, the Pinterest platform has two sides.  There is the personal profile on Pinterest where you log in and create boards and arrange pins based on gift ideas or dinner plans or whatever tickles your fancy.
Of course, those pins on Pinterest have been placed there by consumers or largely by bloggers or creators.  So as a blogger you can contribute to the Pinterest ecosystem.
One distinct difference is that Pinterest is a visual search engine and it is nearly impossible to conduct any real search for information on Facebook except at the group level.

Find more statistics at Statista
Yes, you can get a lot of followers based on your behaviour as a consumer profile.  You can also upload photos of food as well as your travel photos to share with the public.
In the discussion of Pinterest vs Facebook, you can see that Pinterest does not really lend itself to an engagement that is similar to Facebook from a consumer point of view.
You can follow, comment and try a pin but the feed does not lend itself for sharing on your wall although you can save it to your boards.
I prefer to view the Pinterest personal profile as a less personal place to share family-oriented photographs.  It is, however, great to save recipes and gift ideas.
7. Is Pinterest Good for Business?
After creating your Pinterest Business Profile you'll notice that it gives you the ability to confirm your website and enable rich pins.
These two important features give you the ability to have your pins look more professional in the Pinterest feed and also bear your website URL as a watermark.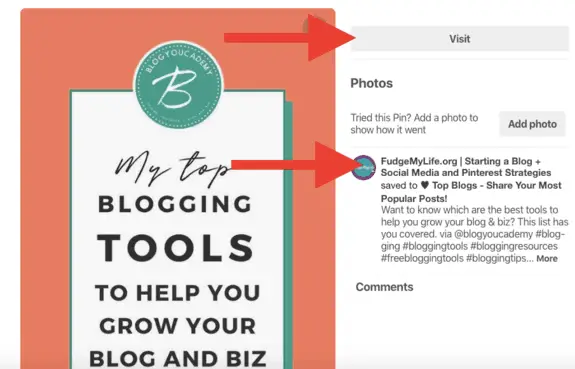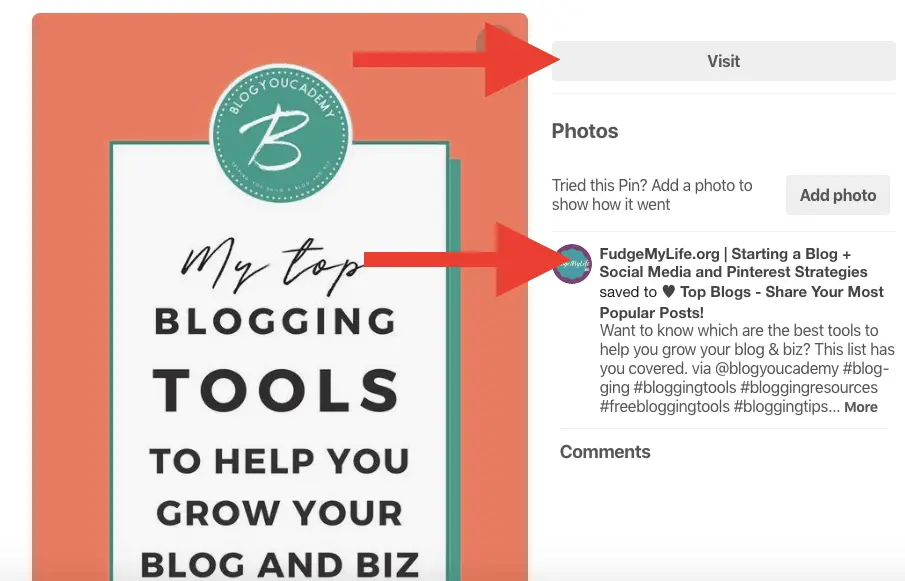 In the above screenshot, you can see the anatomy of a Pinterest pin where rich pin feature has not been enabled.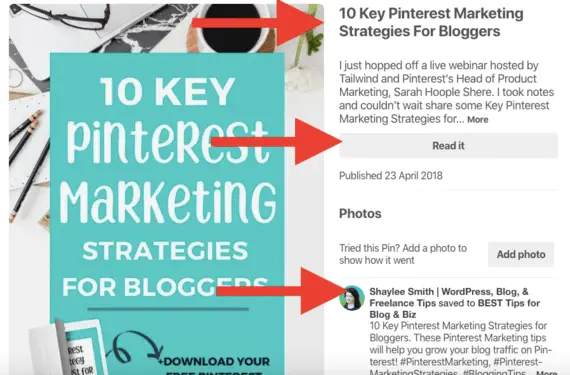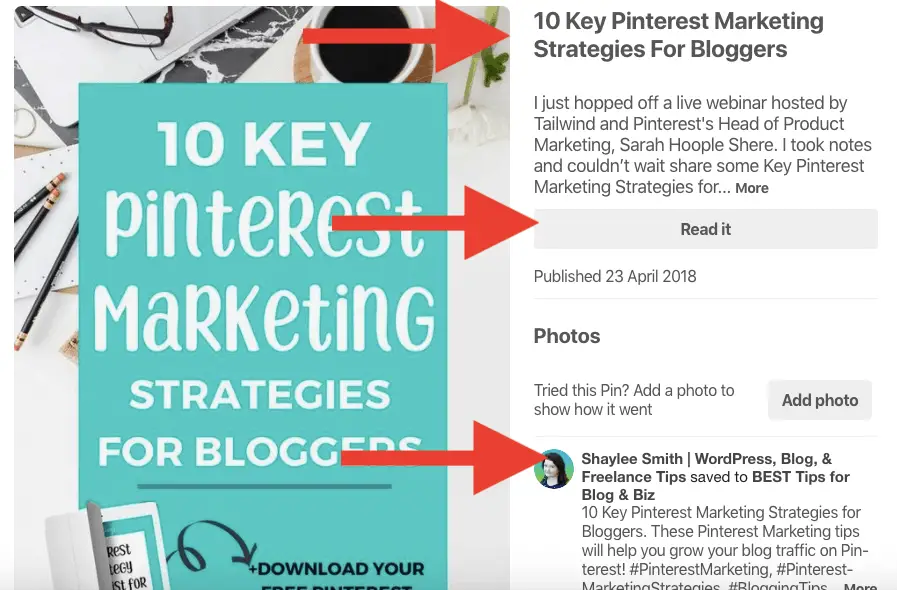 This screenshot shows you the anatomy of a Pinterest pin where rich pin feature has been enabled on the Pinterest business account.
As to whether your audience is on Pinterest will depend on your audience avatar which was discussed earlier.  Your avatar will be a combination of demographics and habits of your ideal client.
Let's take a closer look at Pinterest demographics by age in January of 2018.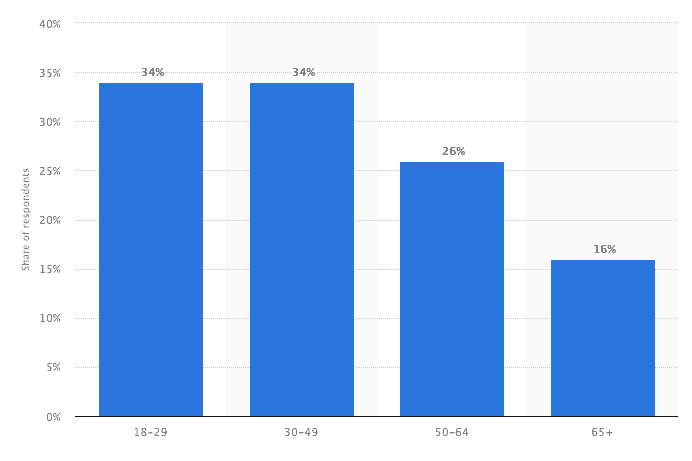 Find more statistics at Statista
Over 60% of Pinterest users are between the ages of 18 and 49.  Over 50% of users are female.  However, when you compare all the various social media networks, Facebook seems to have more users.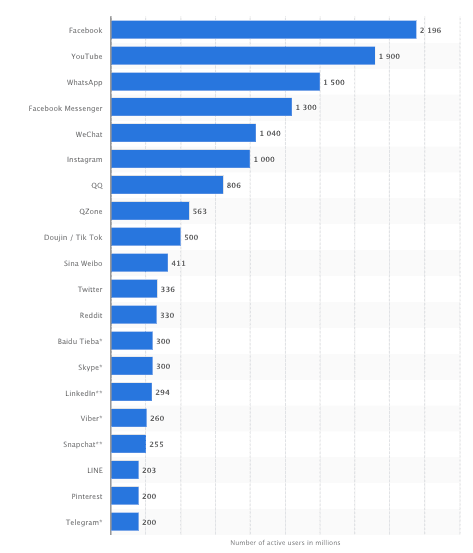 Find more statistics at Statista
Youtube has the second-highest in the 18-29 age range.  When comparing the different platforms there are some really important things that you need to consider.
The first is obviously if your audience hang-out on that platform.
Is it easy to reach the audience on that platform by just posting content?
Will you get an x times (ROI) return on your content investment?
8. Pinterest vs Facebook – Audience Demographics
So far we can see from all the statistics both Pinterest and Facebook has a lovely sizeable audience between the ages of 18 and 50.
Pinterest does have a higher percentage of women compared to men but the real figure to watch for business is if that audience is engaged every single month which it is.
So, yes it would appear from a 10,000-foot view that one platform is not necessarily less attractive than the other as both have a fair amount of monthly active users.
9. Pinterest vs Facebook – Content Marketing
In order to surface your content on Pinterest as a business, you'll need a Pinterest business account which will contain boards and pins.
Your audience engages with your content in 3 ways:
Close-ups
Save for later
Clicking through to content
It takes a good 3-4 months for your content on Pinterest to get to a half-life which means that your pin still has a good chance of going viral weeks after you pin it.
You pin can appear again and again in the Pinterest smart feed depending on user interest.
You can re-pin old images by simply creating a new pin and adding a new pin image, pin description and pin title.
Facebook, on the other hand, gives your content a very short airtime of 1 day if you are lucky.  After that, it is more or less dead in the water.
You can, of course, pay for Facebook ads to get your content seen for a much longer period of time and to increase engagement.
After, receiving engagement on your post it is no longer shown in the Facebook feed.
#Facebook's user growth is showing signs of stalling out pic.twitter.com/9aeyq5VoNF

— Rich Tehrani (@rtehrani) 26 July 2018
10. Pinterest vs Facebook – ROI
At this point, you probably realise that Pinterest can actually give your content more exposure when compared to placing that same content on Facebook.
On Facebook, the amount of advertisers running ads is up to 6 million at any one time.  I'll let that sink in for a second or two.
Even if you decide to run ads on Facebook to get your content seen you will be competing with 6 million other advertisers to get airtime for your business.
The minute you pause or stop your ads that's it for your business, your content is no longer visible to your audience unless they are active on your Facebook page or are active in your Facebook group.
If you have never used Pinterest for business before then check out this course that is suitable for Pinterest beginners here.
11. Pinterest vs Facebook – Collaboration + Community
One key element that differentiates Pinterest from Facebook is this great sense of community and collaboration on Pinterest that quite frankly does not exist anywhere else.
What I mean by this is the fact that the only way to fill up your Pinterest boards with relevant pins and not appear spammy is to re-pin other people's content.
You are technically promoting other people's content on your Pinterest business account. 
Yes, you can share other people's content on your Facebook page, Twitter account and Instagram feed but does anyone return the favour?
When you share valuable content that can improve the lives of others they can save it to their relevant boards which in turn drives traffic to your content.
This is the core reason why I believe Pinterest wins in the Pinterest vs Facebook argument.  However, you can use both platforms as opposed to only one of them.
One final point, both social networks are easily accessed via an email address and password so neither are difficult to use.
What are your thoughts?  What has been your experience?
Recap
This blog post was written to give you an objective view of Pinterest vs Facebook and I hope you can see the advantages of both platforms for your business.
Let's do a quick recap of all 11 points:
Facebook basics
Is Facebook good for business
Page insights
Facebook for business platform
Audience insights
Pinterest basics
Is Pinterest good for business
Audience Demographics
Content marketing
Return on investment
Pinterest collaboration + community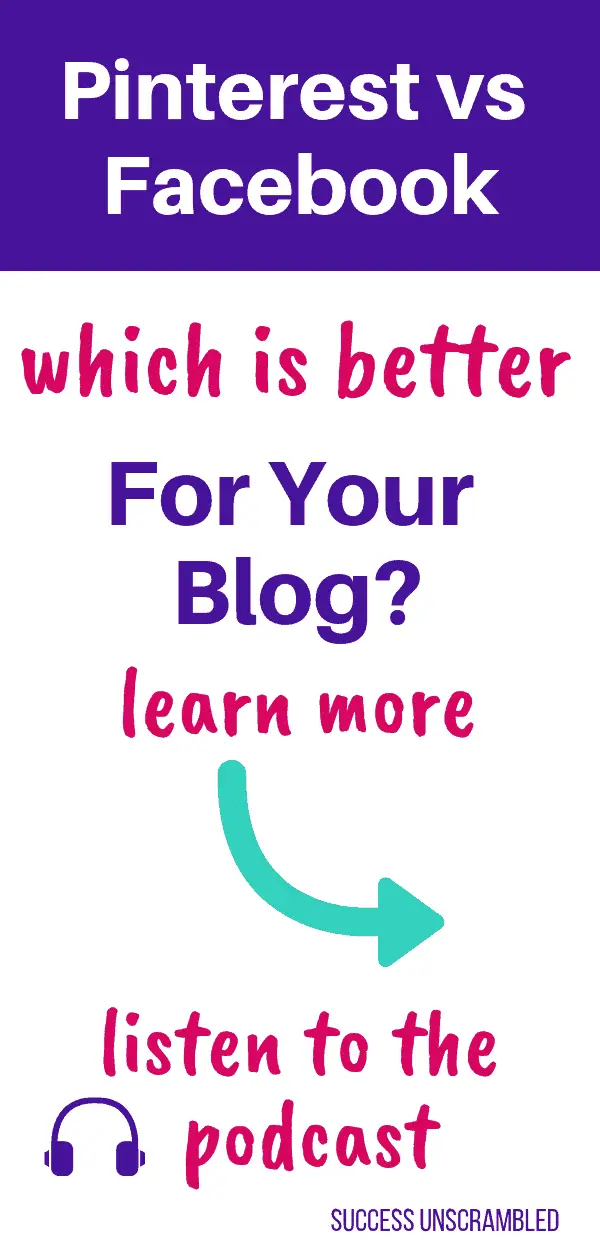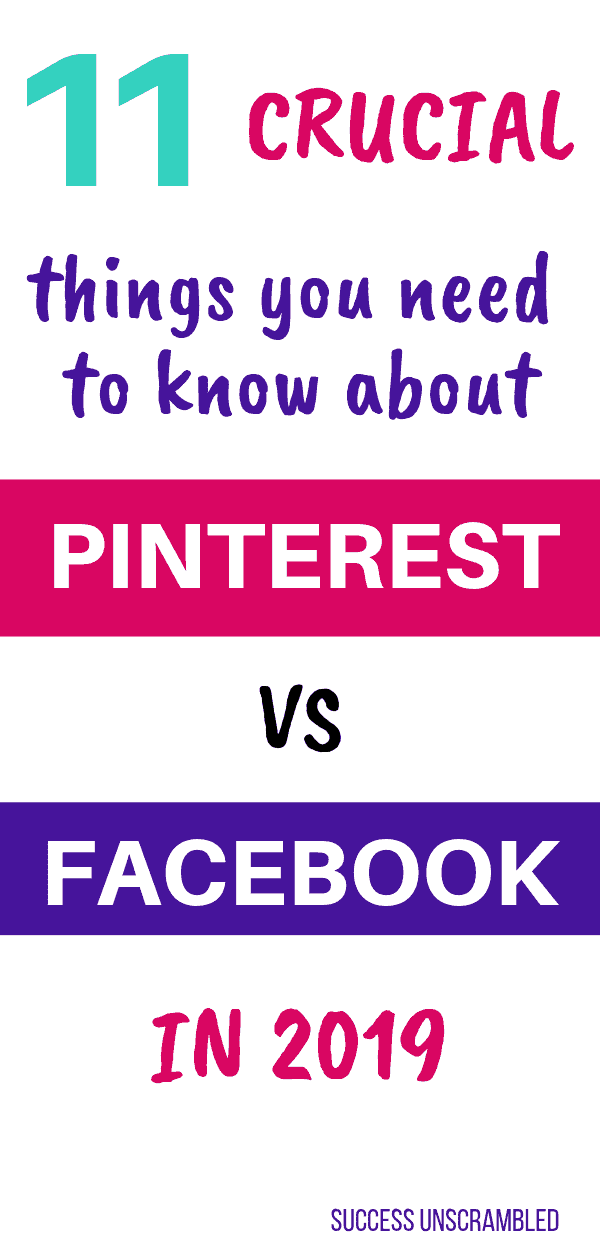 Announcements
You can subscribe to our podcasts to get notified when more success stories become available.  In case you missed it check out the 10-Day Start your Blog on a Budget Challenge.
It covers blogging for beginners, showing you how to become a blogger.  It also offers blog niche ideas with 20+ HD videos and over the shoulder tutorials.
Do your ideal clients spend time on Facebook?  Need help with Facebook marketing?  Do you already have a warm audience? This video about Facebook lookalike audiences can help.
If you need help setting up a marketing plan for your blog feel free to book some time in my calendar and I will be happy to spend an hour with you going over specifics.
If you need help setting up your profile on Pinterest or you need someone to manage your Pinterest account on a monthly basis you can work with me here.