Podcast: Play in new window | Download (Duration: 18:25 — 26.3MB) | Embed
Subscribe: Google Podcasts | Spotify | Amazon Music | Stitcher | Email | TuneIn | Deezer | RSS | More
The Hashtag Holidays You Need to Increase Engagement on your Social Media Posts
Have you ever tried using social media holidays as a way to increase engagement on your social media accounts?
You may be thinking that none of them seems to resonate with your business at all.
Or maybe, you just need a few ideas on how you can incorporate them into your content calendar.
It is quite possible that you don't have a way to track these hashtag holidays before they occur.
Therefore, you find it difficult to really plan your social media posts in advance.
In this post, you will learn about all the important national holidays coming up in the next 12 months.
As well as the best way to use them for your business and how you can get your hands on an entire 365 days of social media holidays that you can use.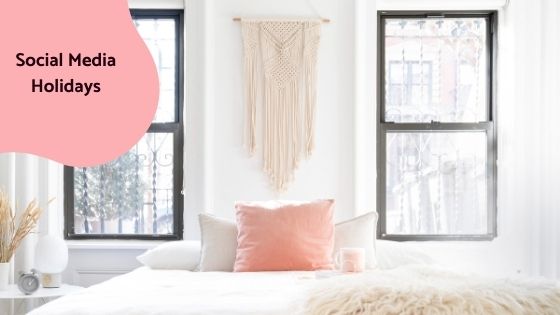 What are Social Media Holidays?
In case, you are reading this with a huge frown on your face, let you go into a little bit of detail.
Social media holidays are basically those national holidays, observances and awareness days that occur every year.
A well known example of this is Labour Day which happens every September during the back to school period.
One day that isn't well known or people tend to forget is International Women's Day.
Depending on your business you can piggy back on these national and international holidays to gain visibility for your business.
The cool thing about these social media holidays is that many of them come with predefined hashtags.
What is crucial about these holidays for any business is that they help you to resonate with your audience even more.
How to Use Social Media Holidays in your Content Plan?
At this point, you're probably thinking that you have a very obscure business with a very picky audience.
Or you are probably thinking that this will never work for you as you don't have the time.
Whatever your situation I will give you a few ideas how you can easily incorporate this into your content planning session.
Here are a few things you need to know before looking at the list of social media holidays.
Who is your ideal client?
What do they like to do in their spare time?
Where do they live?
What are their intrinsic values?
What charities do they support?
Are they fur parents?
What's their family situation?
It is important for you to remember that your potential clients are humans with fears, needs, challenges, likes and dislikes.
Once you approach this with a very open mindset you will be surprised by what you can uncover about them.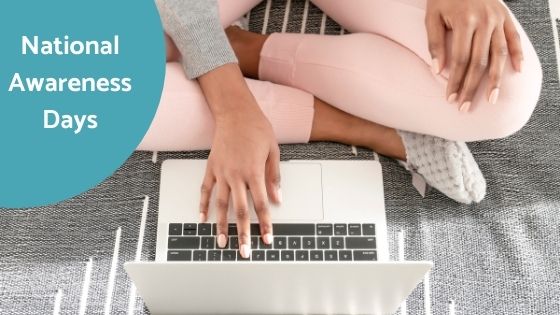 101+ Best Social Media Holidays
Now that you have a fair idea of how this can be useful for your business and your audience.
Let's spend some time looking at the top social media holidays for the 2021 calendar year.
January 2021
While January tends to be classed as one of the most depressing months of the year because people are broke after Christmas and it is quite dark and dreary in the Northern hemisphere.
Here are a list of holidays that can help you lighten things up for your business.
New Year's Day (January 1st) – #NewYearsDay
National Keto Day (January 5th) – NationalKetoDay
National Dress Up Your Pet Day (January 14th) – DressUpYourPetDay
Martin Luther King Junior Day – (January 18th) – #MLKDay
Get to Know Your Customer's Day – (January 21st) – #GetToKnowYourCustomersDay
National Compliment Day (January 24th) – #NationalComplimentDay
Data Privacy Day (January 28th) – #PrivacyAware
February 2021
In many cases February is known as the love month simply because Valentine's Day is popular all over the world.
Let's see what other social media holidays are available during the month of February.
Groundhog Day (February 2nd) – #GroundhogDay
Super Bowl LV (February 7th) – #SBLV
National Pizza Day (February 9th) – #NationalPizzaDay
Chinese New Year (February 12th) – #YearOfTheOx
Valentines Day (February 14th) – #ValentinesDay
President's Day (February 15th) – #PrsdientsDay
Love Your Pet Day (February 20th) – #LoveYourPetDay
National Strawberry Day (February 27th) – #NationalStrawberryDay
Golden Globe Awards (February 28th) – #GoldenGlobes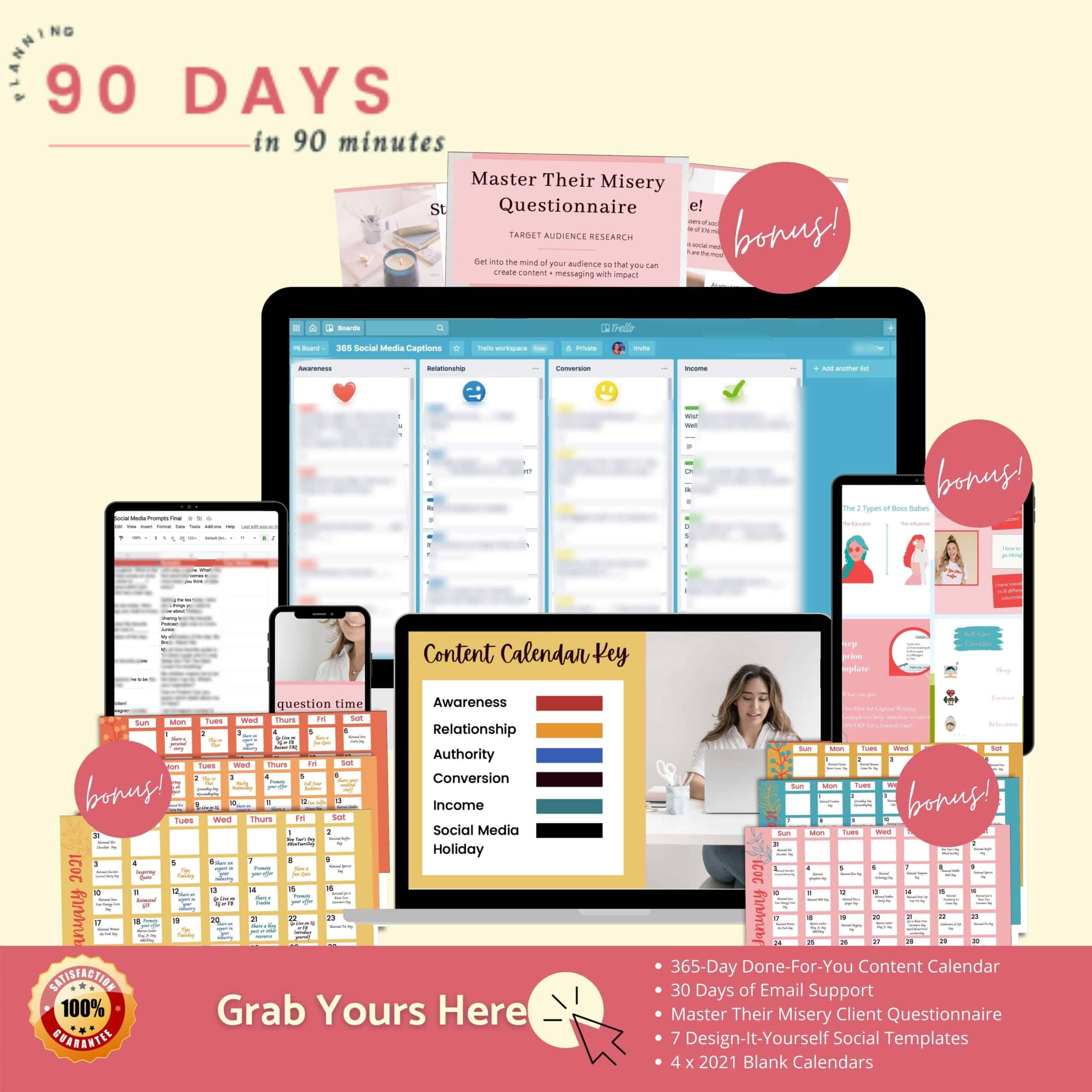 March 2021
As Spring starts getting closer and things are brightening up a bit. It will become easier to enjoy your time with each passing day.
There are also a number of funny and quirky social media holidays happening during the month of March.
National Mulled Wine Day – (March 3rd) – #NationalMulledWineDay
The National Employee Appreciation Day – (March 5th) – #EmployeeAppreciationDay
National Be Heard Day (March 7th) – #NationalBeHeardDay
International Women's Day (March 8th) – #BeBoldForChange
World Consumer Rights Day (March 15th) – #WCRD2020
St. Patrick's Day (March 17th) – #StPatricksDay
First Day of Spring (March 20th) – #FirstDayofSpring
National Puppy Day – (March 23rd) – #NationalPuppyDay
Pencil Day – (March 30th) – #PencilDay
April 2021
In a similar fashion to March, when it comes to social media or national holidays April has many of them.
For example, Easter usually occurs in April together with the annual and famous Academy Awards.
April Fools (April 1st) – #AprilFools
Easter Sunday (April 4th) – #HappyEaster
National Siblings Day – (April 10th) – #NationalSiblingsDay
The National Pet Day – (April 11th) – #NationalPetDay
Get to Know Your Customers Day (April 15th) – #GetToKnowYourCustomersDay
National Wear Your Pyjamas to Work Day (April 16th) – #PJDay
Earth Day (April 22nd) – #EarthDay2021
Academy Awards (April 25th) – #AcademyAwards
National Tell a Story Day (April 27th) – #NationalTellAStoryDay
May 2021
As it gets closer and closer to the summer in the Northern hemisphere, you will notice that the social media holidays get even more exciting.
The month of May normally has Mother's day as well as the Cinco de Mayo celebrations. Let's see what else happens during this month.
May Day (May 1st) – #MayDay
Star Wars Day (May 4th) – #Maythe4thBeWithYou, #StarWarsDay
Cinco de Mayo (May 5th) – #CincoDeMayo
National Nurses Day (May 6th) – #NursesDay
Mother's Day (May 9th) – #MothersDay
The National Buttermilk Biscuit Day – (May 14th) – #ButtermilkBiscuitDay
International Day of Families (May 15th) – #FamilyDay
Pick Strawberries Day (May 20th) – #PickStrawberriesDay
National be a Millionaire Day – (May 20th) – #MillionaireDay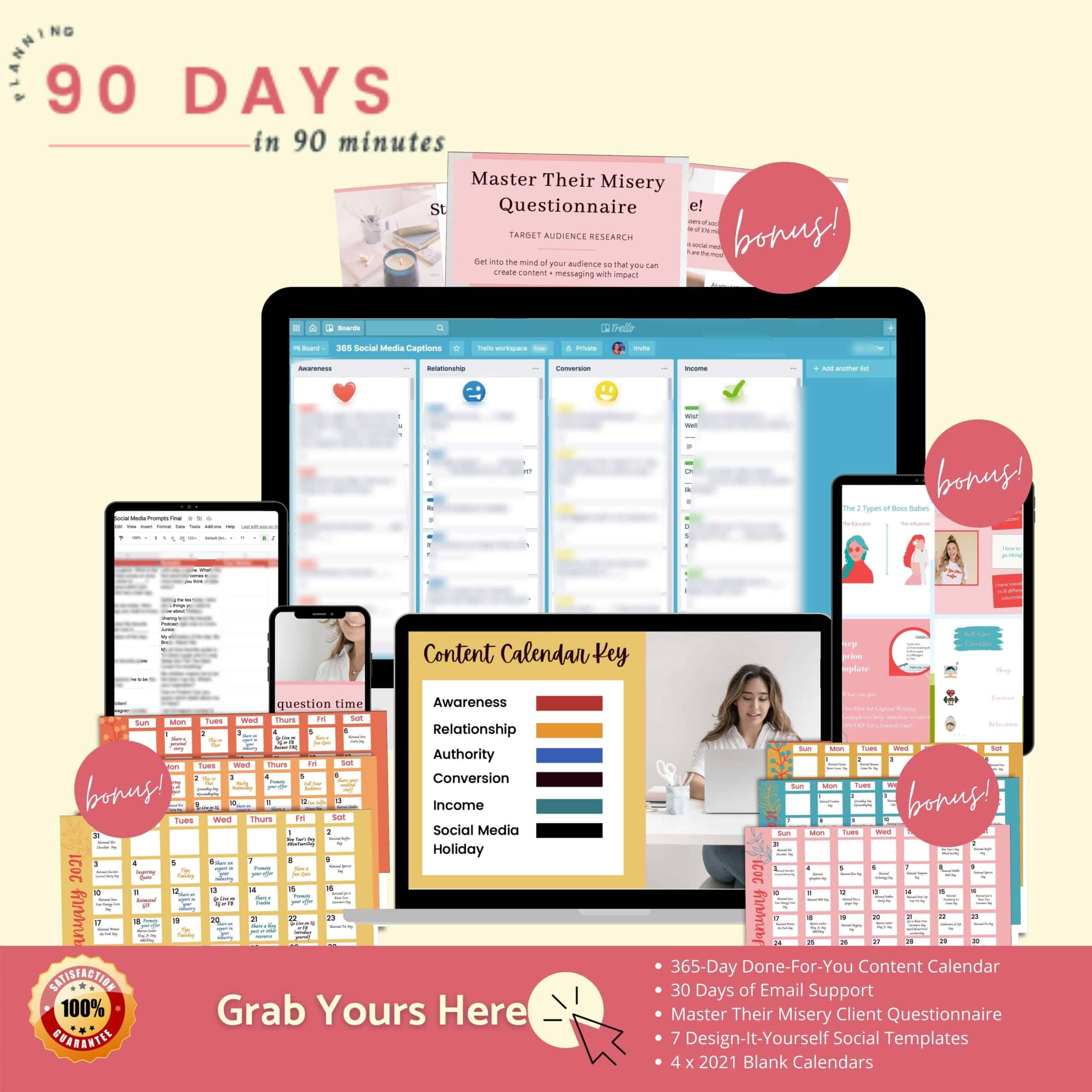 June 2021
Now that summer is finally here, it is getting easier to observe silly and weird holidays.
I bet you will never guess what social media holiday occurs on June 1st.
Say Something Nice Day (June 1st) – #SaySomethingNice
National Donut Day (June 4th) – #NationalDonutDay
Best Friends Day (June 8th) – #BestFriendsDay
National Loving Day (June 12th) – #NationalLovingDay
Strawberry Shortcake Day (June 14th) – #StrawberryShortcakeDay
National Go Fishing Day (June 18th) – #NationalGoFishingDay
Father's Day (June 20th) – #FathersDay
National Selfie Day (June 21st) – #NationalSelfieDay
Social Media Day – (June 30th) – #SMDay
July 2021
What can you expect at the peak of the summer season when it comes to social media holidays?
Well, there's the 4th of July which means barbecues, picnics, hot dogs and lots of outdoor entertainment.
Let's see what the best national holidays are for the month of July.
Independence day (July 4th) – #4thOfJuly
World Chocolate Day (July 7th) – #WorldChocolateDay
Give Something Away Day (July 15th) – #GiveSomethingAwayDay
National Corn Fritters Day (July 16th) – #NationalCornFrittersDay
World Emoji Day (July 17th) – #WorldEmojiDay
Nelson Mandela Day (July 18th) – #MandelaDay
Tell an Old Joke Day (July 24th) – #TellAnOldJokeDay
Parent's Day (July 26th) – #ParentsDay
National Mutt Day (July 31st) – #NationalMuttDay
August 2021
Before getting into the mood to go back to school there is one more month to help you enjoy the last of the wonderful sunshine.
Let's see what awareness days are available to go along with these long evenings of family fun.
World Wide Web Day (August 1st) – #WorldWideWebDay
National Underwear Day (August 5th) – #NationalUnderwearDay
International Cat Day – (August 8th) – #InternationalCatDay
National Book Lover's Day (August 9th) – #NationalBookLoversDay
Lazy Day (August 10th) – #LazyDay
National Relaxation Day (August 15th) – #NationalRelaxationDay
Tell a Joke Day (August 16th) – #NationalTellAJokeDay
World Photo Day (August 19th) – #WorldPhotoDay
National Dog Day (August 26th) – #NationalDogDay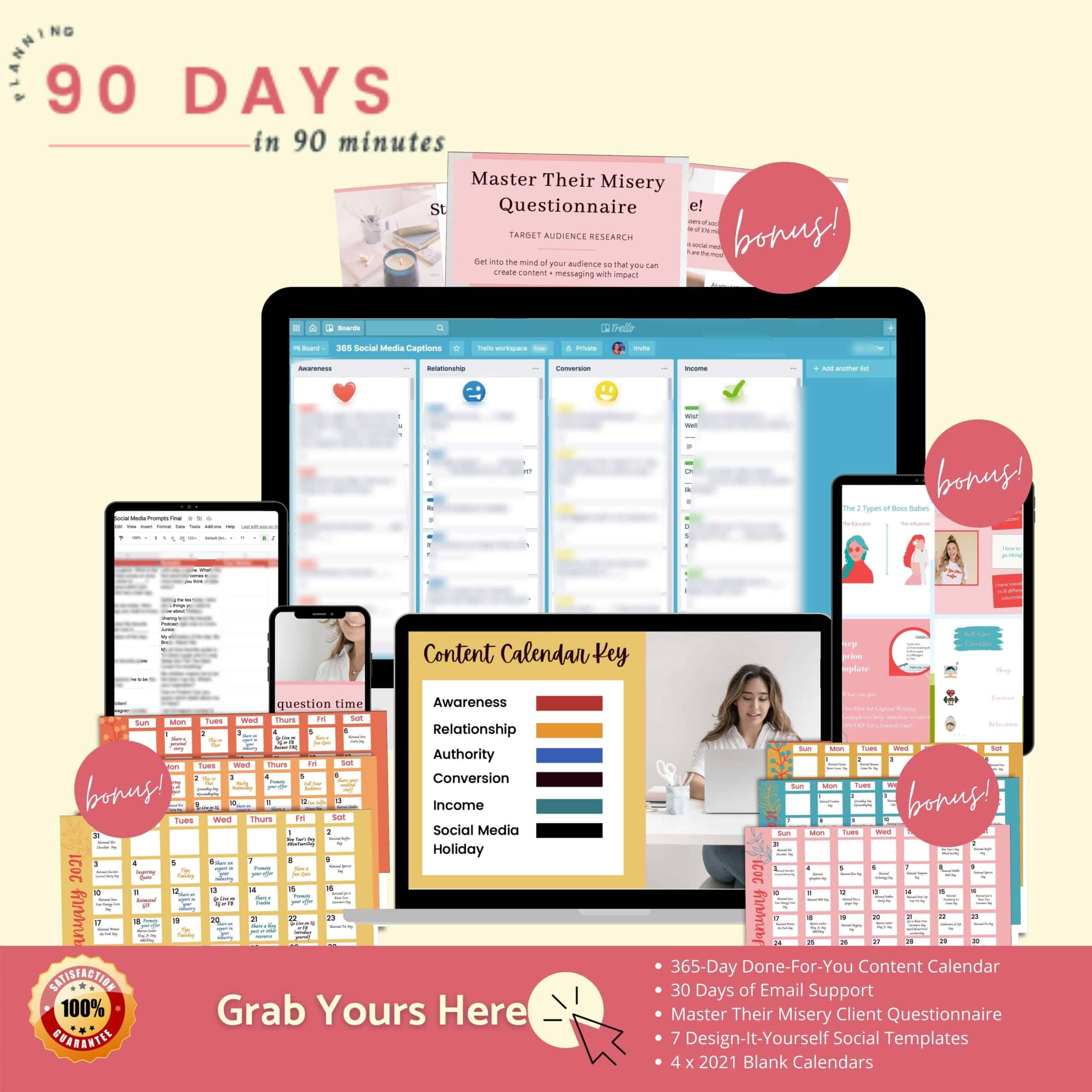 September 2021
As kids go back to school and the cooler weather starts to take shape you will need to find other ways to enjoy life other than the lovely warm weather.
This list of social media holidays or awareness days that occur during September can actually leave you feeling empathetic.
World Coconut Day (September 2nd) – #CoconutDay
National Wild Life Day (September 4th) – #NationalWildlifeDay
Labor Day (September 6th) – #LaborDay
Read a Book Day (September 6th) – #ReadABookDay
Suicide Prevention Day (September 10th) – #SuicidePreventionDay
Day of Service and Rememberance (September 11th) – #PatriotsDay
National Grandparents Day (September 12th) – #NationalGrandparentsDay
International Day of Peace (September 21st) – #PeaceDay
First Day of Fall (September 22nd) – #FirstDayOfFall
October 2021
Beautiful autumn colours, falling leaves and pumpkin spice flavoured everything are some of the things you can expect in October.
There are a few funny days during this month like Boyfriend Day and No Beard Day but let's see what else awaits us in October.
World Smile Day (October 1st) – #WorldSmileDay
Taco Day (October 4th) – #NationalTacoDay
Train Your Brain Day (October 13th) – #TrainYourBrainDay
Dessert Day (October 14th) – #DessertDay
Boss's Day (October 16th) – #BossesDay, #BossDay
No Beard Day (October 18th) – #NationalNoBeardDay
Reptile Awareness Day (October 21st) – #ReptileAwarenessDay
National iPod Day (October 23rd) – #iPodDay
Checklist Day (October 30th) – #ChecklistDay
Halloween (October 31st) – #Halloween
November 2021
Can you believe that the end of the year is only two months away? The year 2021 flew by so quickly so I hope you had a lot of time to enjoy every moment.
The month of November is full of all sorts of excitement including pre-Christmas shopping, Thanksgiving and of course the Black Friday sales.
National Author's Day (November 1st) – #NationalAuthorsDay
Daylight Savings Ends (November 7th) – #DaylightSaving
Veterans Day – (November 11th) – #VeteransDay
International Day for Tolerance (November 16th) – #ToleranceDay
International Men's Day (November 19th) – #InternationalMensDay
National Expresso Day (November 23rd) – #NationalEspressoDay
Thanksgiving Day (November 25th) – #Thanksgiving
Black Friday (November 26th) – #BlackFriday
Small Business Saturday (November 27th) – #ShopSmall
Cyber Monday (November 29th) – #CyberMonday
Giving Tuesday (November 30th) – #GivingTuesday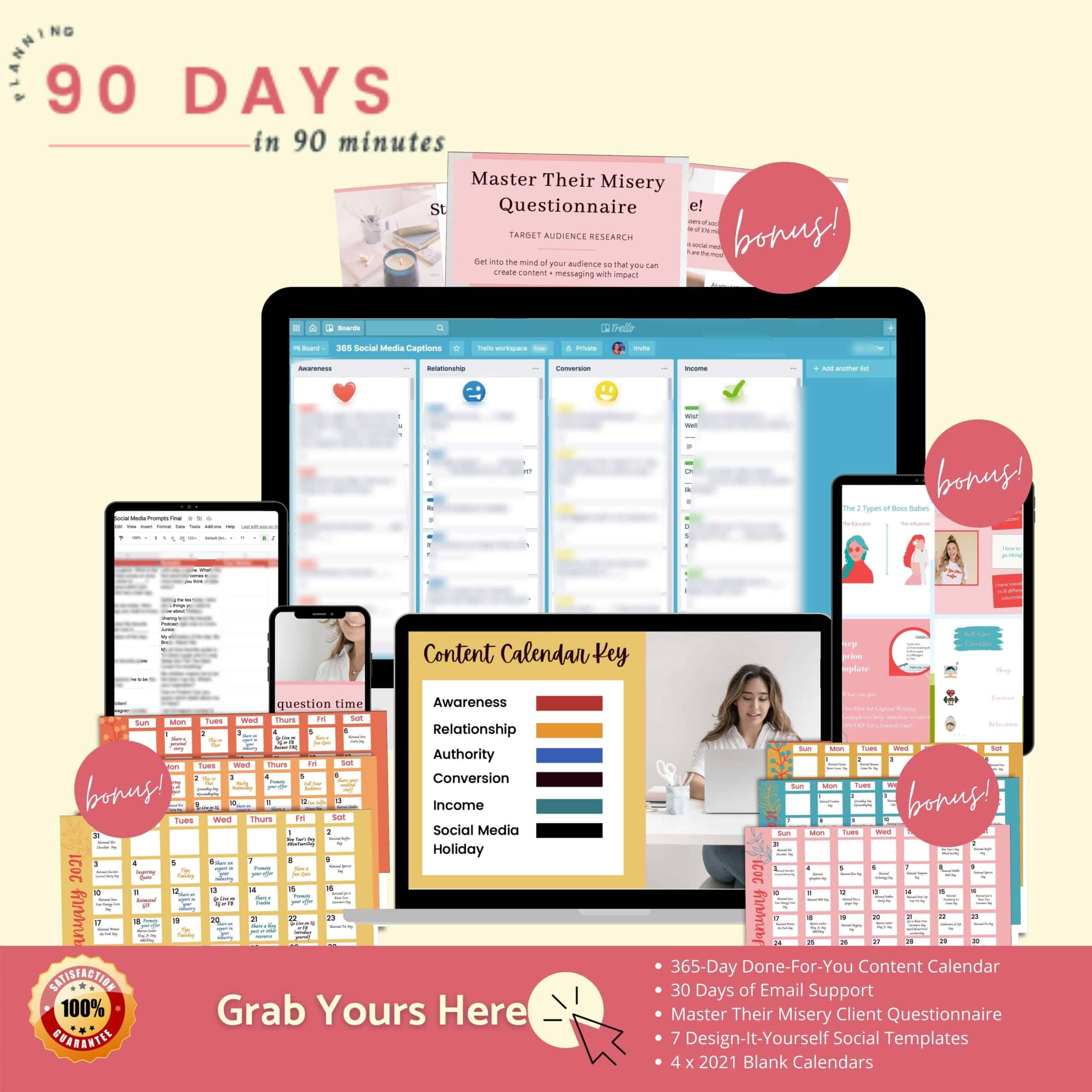 December 2021
What a year it has been for everyone who lived through 2021! Just when you thought that the only social media holidays were Christmas and Boxing Day, think again.
There are a number of awareness days taking place in December including cookie day, pie day and Poinsettia day.
National Pie Day (December 1st) – #NationalPieDay
International Day of People with Disabilities (December 3rd) – #IDPWD
National Cookie Day (December 4th) – #NationalCookieDay
World Soil Day (December 5th) – #WorldSoilDay
St. Nicholas Day (December 6th) – #StNicholasDay
International Mountain Day (December 11th) – #InternationalMountainDay
Poinsettia Day (December 12th) – #PoinsettiaDay
Hanukkah Ends (December 18th) – #Hanukkah
Winter Solstice (December 21st) – #WinterSolstice
Christmas Eve (December 24th) – #ChristmasEve
Christmas Day (December 25th) – #MerryChristmas
National Thank You Note Day (December 26th) – #NationalThankYouNoteDay
New Year's Eve (December 31st) – #NYE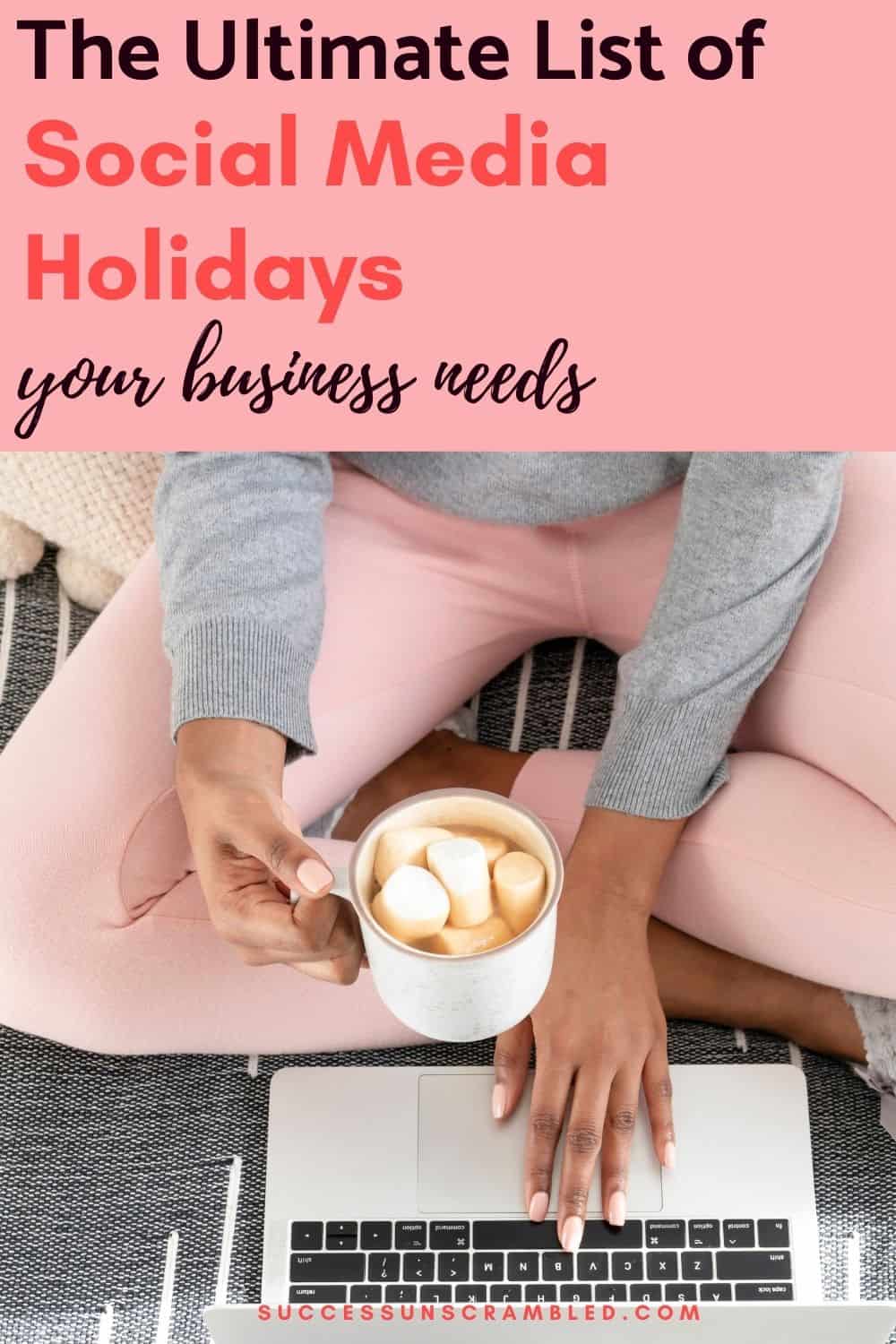 Summary
One of the best ways to keep your business authentic with your audience is by showing the human side of your brand.
Using social media holidays, national holidays or awareness days to help you show up frequently online gives your brand a human feel.
Although there are well over 365 of these social holidays I only chose to mention a few of them each month.
At the end of the day it really depends on your brand voice and messaging that you want to portray to your audience.
One key element of my brand is the humorous element which means that I can use many of these awareness days to engage with my audience.
It is up to you to pick and choose which of these hand-picked days can be used as part of your brand voice and messaging.
Would you like to get your hands on a content calendar to help you plan out 12 months of content in one day? Including social holidays?
Follow this link to grab your content planning bundle.
Over to you, have you ever used any of these social media holidays for your business?
Which are your favourites?
Announcements
Remember to subscribe to the Success Unscrambled podcast where you will be the first to hear what's happening in the entrepreneurial and digital marketing world.
Your positive review of this podcast is vital to keeping it alive and running for the next 12 – 24 months so please leave a positive review for us on iTunes, Spotify or any of your favourite podcast players.
When I started this blog in 2017 I had a burden on my heart to help reduce women illiteracy globally.
Doing this is a huge undertaking so I have decided to help 1,000 women over the next 10 years to become wildly successful in their online business through simplified marketing strategies.
That way we can build a strong business network of women who can donate 1% of their profit and together we can help reduce women illiteracy worldwide.
Would you like to be part of this movement? Shoot me an email using alvern (at) successunscrambled (dot) com.
Hashtag Holidays Related Posts