Podcast: Play in new window | Download (Duration: 35:12 — 48.9MB) | Embed
Subscribe: Google Podcasts | Spotify | Amazon Music | Stitcher | Email | TuneIn | Deezer | RSS | More
You may never be able to find the most popular blog topics because…
The technique you are using to find them is not resourceful or you are looking in all the wrong places.
Writing on the topics that your readers are interested in right now can prove to be an extremely difficult task.
One of the keys to getting readers to your blog consistently is by knowing what they want to read this month.
Yes, it does make sense to write on topics that are evergreen as well to keep your content fresh and relevant.
Many bloggers continue to struggle to find a way to find content that is popular because it is virtually impossible to climb into the brain of your readers.
In this post, you will learn how to find out what is popular in your niche right now and just which topics to choose and what to leave out.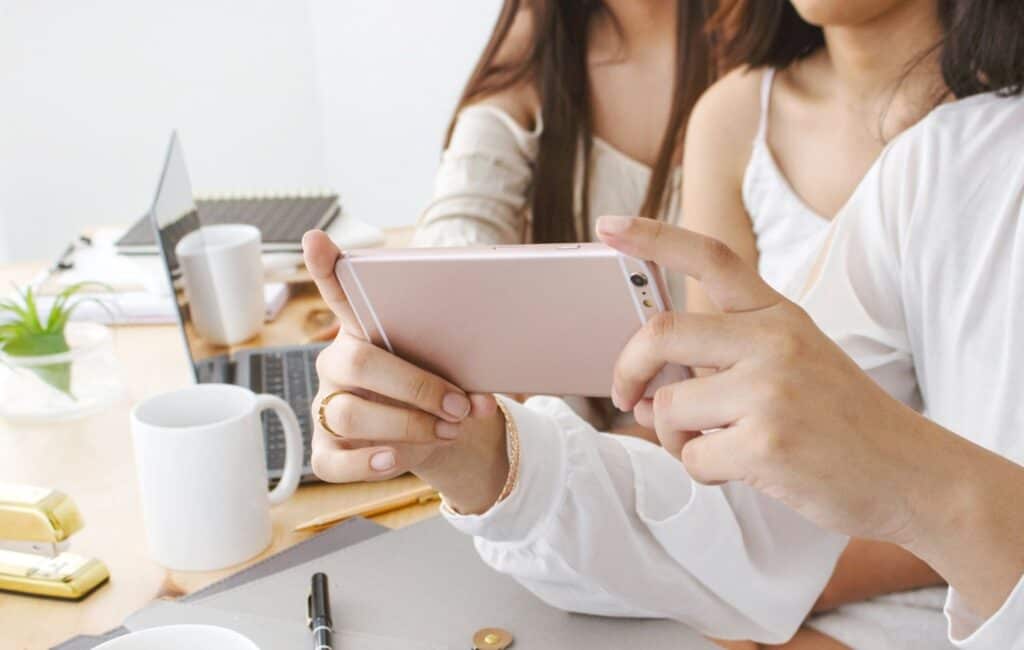 What are Popular Blog Topics?
You may be wondering how to decide if a topic is popular or not for the readers in your niche. The simple answer is to look at the votes or engagement.
Who decides whether a piece of content goes viral or gets the most popular votes?
Unfortunately, it all depends on your audience or readers. In other words, there isn't a group of judges, a board or viral body in place.
It all comes down to engagement on a particular piece of content.
The more shares, likes, retweets and comments you get the more popular your content will be. For many years, experts have been trying to hack virality.
However, they have not managed to nail down all the elements that make content become viral.
Therefore it would make sense to see what is already popular in your niche then write on something similar.
Which Topic Should I Choose for My Blog?
The best topics to write about are the ones that are evergreen because you tend to get more mileage out of evergreen content.
Evergreen content is anything that is relevant today and will continue to be relevant in 3, 5 or even 10 years.
Choose a topic that can extend to over 1,000 words so that you can give your reader a good experience. As well as a complete answer to their question.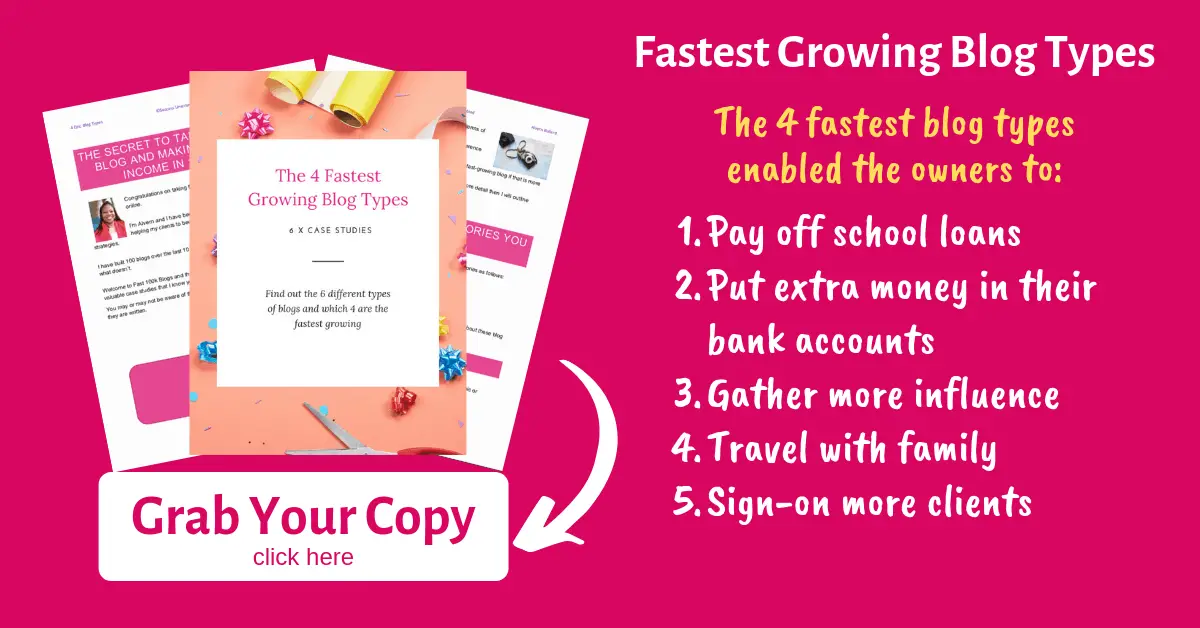 Ensure that you exclude absolute dates. For example, avoid giving a specific day like Monday, also avoid seasons like Easter or Christmas unless the post is deliberately seasonal.
If it is a seasonal post for Christmas avoid including a year like 'Christmas 2016'. Instead, just be very generic and say things like 'this Christmas'.
Avoid mentioning specific events and conferences that will date your post as well like Brexit, Gulf war, Black Friday Sale 2018, etc.
Always, ask the question, will this be still relevant 12-24 months from now? If not, then how can I make it evergreen?
How to Find Trending Blog Topics?
Before I dive into answering this question it is super important to clear up one thing. Current affairs and trending topics are not one and the same.
Just because a topic is trending does not mean it is not going to be evergreen. Every year the world depends on trends in order to predict human behaviour.
For example, during the summer people tend to do the same things like spend more time outdoors, go on picnics, go swimming and even go on vacation. This is a human trend.
The best way to find trending topics is to do a search on popular platforms where the content engagement takes place.
You need to go where your audience hangs out and see what is happening there.
Let's look at a few places to find the most popular blog topics so that you can never find yourself suffering from writer's block.
Where to Find the Most Popular Blog Topics?
This list of places to find the most popular blog topics is not exhaustive but it gives you 13 great places to start your search.
Once you know where to find popular topics you will soon notice that you will have so much to write about but with very little time.
1. Google Trends
One of the best, well-known places to find trending topics is Google Trends. You will find a mix of evergreen, seasonal and temporary hot topics using this tool.
There are so many ways to use Google Trends that it could be compared to drinking from a fire hose.
The best way to use it is to search using your overall niche topic. For example here are the results for the phrase vegetarian food over the last 5 years.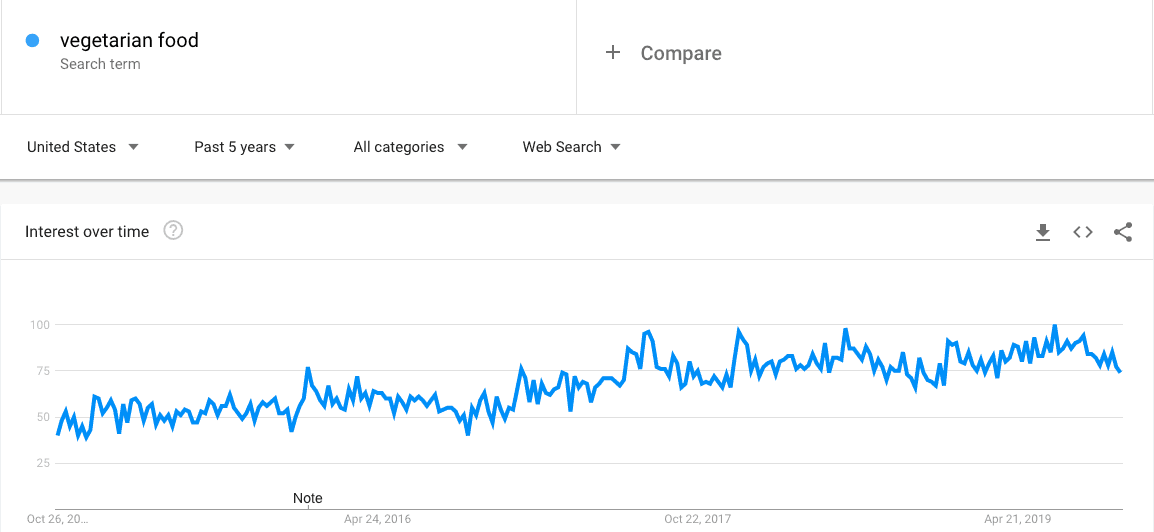 Scroll down to the section that shows you related topics as well as related queries. You will see that there are a number of subtopics that potential readers are searching.

Take one of the related topics and do a search for it in Google Trends. In this example, let's search for keto vegetarian.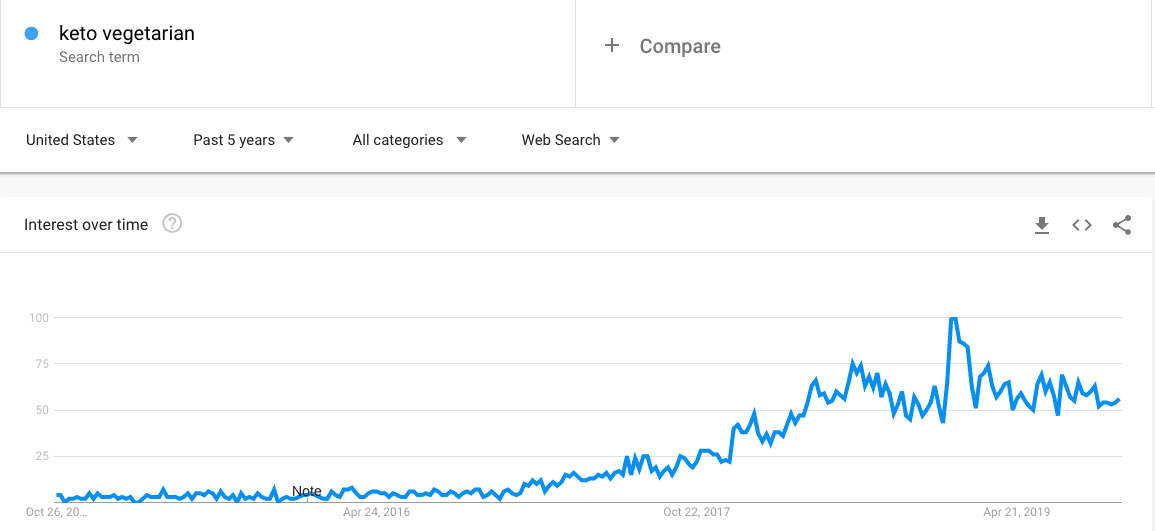 It's amazing that with a little bit of digging you can pull up a good list of potential topics to write about from using just one tool.

By searching keto vegetarian we now have a list of potential topics like keto vegetarian meals and Indian keto recipes.
2. Tailwind Tribes Insights
A clever place to find the most popular blog topics is by using a cool feature in Tailwind called 'Insights' inside of Tailwind Tribes.
Of course, you need to have an account with Tailwind in order to access this functionality. Simply head over to Tailwind Tribes and click on 'Insights'.
If you are new to Tailwind and need to get the full details then head over to this resource to check out my full review.
Scroll all the way down to Tribe Highlights and you will notice that for each tribe they would give you a summary of Tribemates with the most re-shares.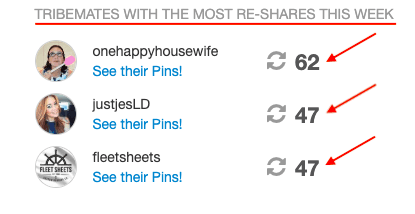 You will also see the most shared pins in the tribe. It means that you get a view first hand of the content that gets the most engagement broken down by tribe.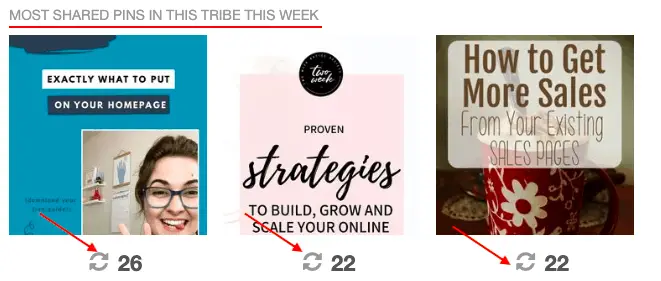 The good news is that you can re-pin these to your Pinterest boards to see how your audience on Pinterest responds to this content.
Which brings me to the next awesome popular topic hack.
3. Pinterest Notifications
If you have been on Pinterest for a while you will notice that you get notifications whenever someone follows your boards and when someone re-pins a pin from your board.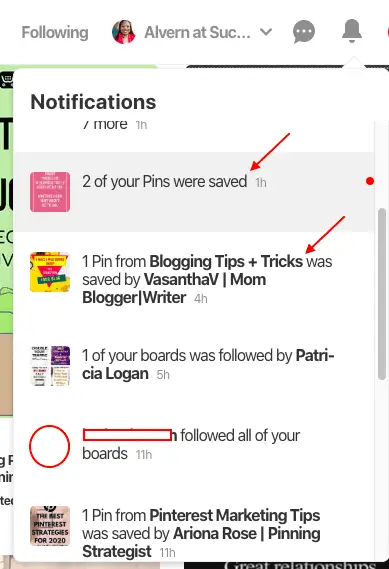 It is a great way to know what is of interest to your audience.
You will feel as if someone is tapping you on the shoulder to let you know that this pin is popular because it got re-pinned again.
Many of the notifications are for other people's content that is on your boards.
4. Twitter Search
One of the best sources when it comes to keeping your finger on the pulse is social media. Twitter search is great for finding topics that are trending.
For example, you can do a search on Twitter using a specific hashtag like #vegan or #vegetarian. I did try to find #ketovegetarian but it does not seem to exist.
Here are the items that I found in the feed.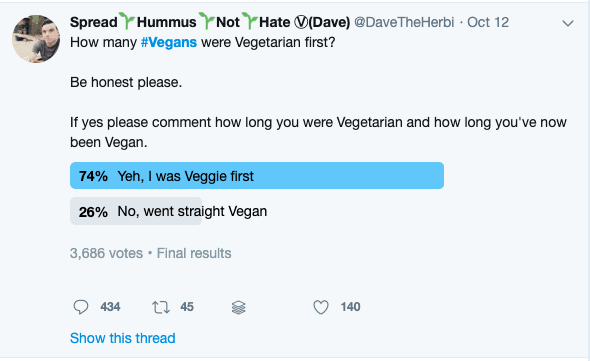 As you can see in the results the kind of posts that gets awesome engagement from a vegan audience.
The same goes for Instagram. Check out what I found below.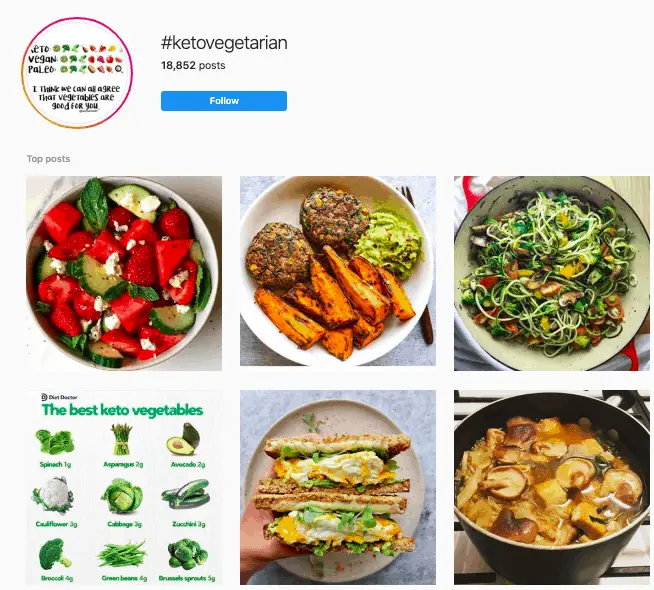 Take a look at the comment with the arrow. It is surprising how readers and followers can tell you precisely what they want and why.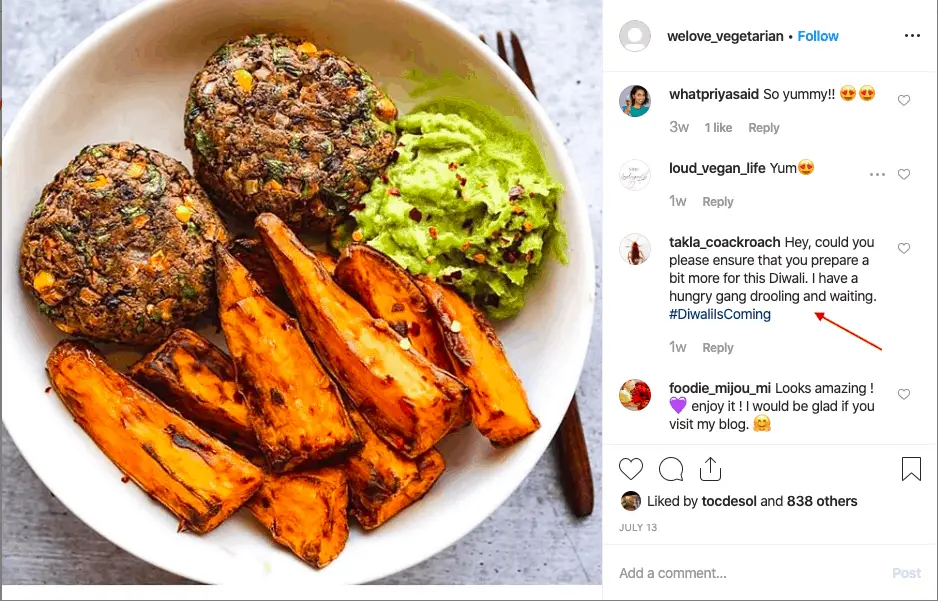 5. Pinterest Trends
On the topic of trends, Pinterest also has a section in the search bar where you can see the top 8 trending topics.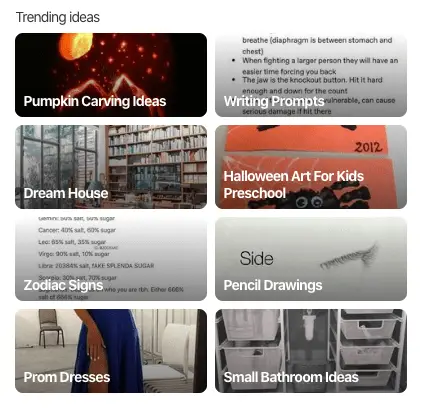 At the time of writing this post, the 8 topics trending on Pinterest are as follows:
pumpkin carving ideas
writing prompts
dream house
Halloween art for kids preschool
zodiac signs
pencil drawings
prom dresses
small bathroom ideas
As you can see they are not necessarily related to each other.
At least you can use these ideas as a base to get popular blog topics.
6. Amazon Movers and Shakers
If you thought it was not possible to find popular blog topics from one of the world's busiest e-commerce marketplaces, think again.
Just head on over to Amazon here and do some research on the top movers and shakers in any category.
This special category is great for finding topics that can be considered trending. It is almost like a trend within a trend or a micro trend.
Check out these top 8 books that are moving up the ranks on Amazon.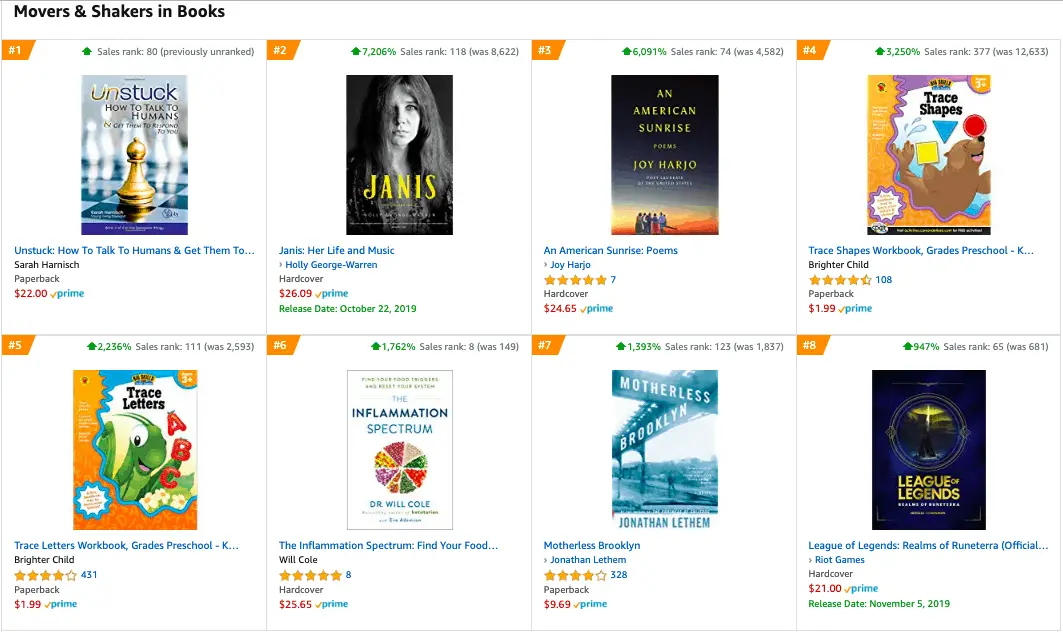 If you are an Amazon affiliate you can use this as a way to write about products that are about to become popular.
7. Amazon Bestsellers
Right next to the movers and shakers on Amazon, you can also find the bestselling items.
If you take a look at the top 8 bestsellers by year, you will notice a trend in the books that sell the most.
Here is an example of the top bestselling books for a specific year on Amazon.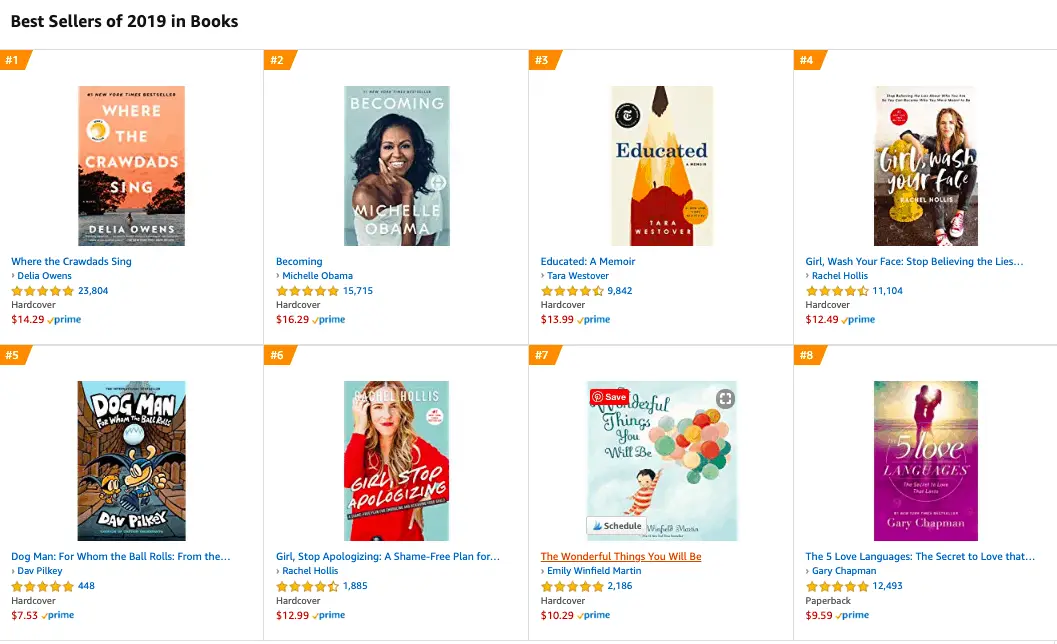 It is interesting to see that the 5 Love Languages by Gary Chapman is there among the top 8. The fact that it has over 12,000 reviews is just awesome.
8. Google Featured Snippets
There is one place that is often overlooked when it comes to finding popular blog topics. That place is Google Featured Snippets.
I believe that the reason most people ignore it is that it is a list of questions. Let's head over there now and check it out.
If we use the example of 5 Love Languages let's see what questions show in the results.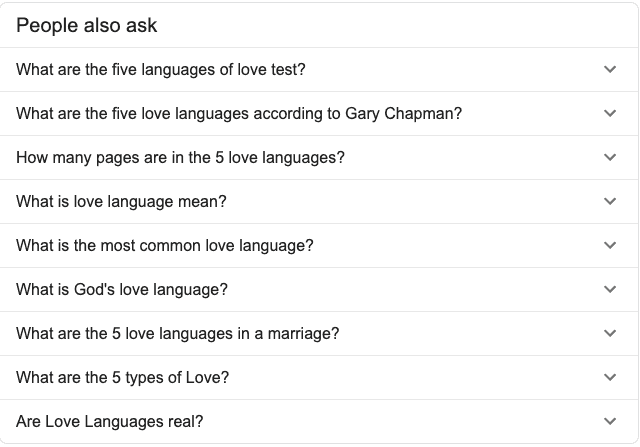 Sometimes the questions seem weird or even hilarious but according to Google, they are real questions.
Here is another example using keto vegetarian this time.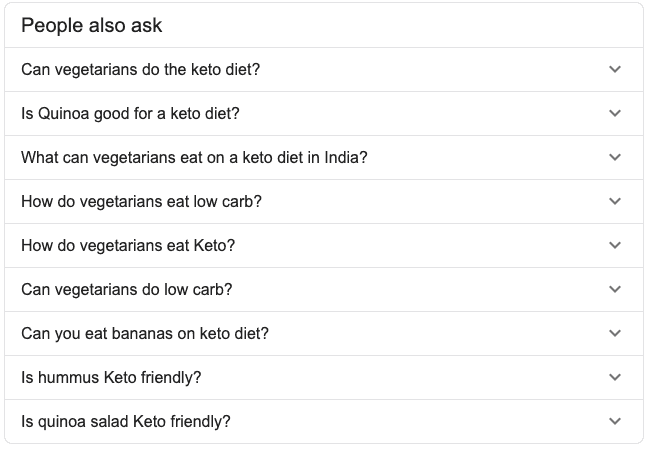 These questions can easily be converted into a popular topic or trending topics on your blog.
9. Pinterest Smartfeed
Another great place to get inspiration for popular blog topics is Pinterest Smartfeed. It is not as reliable as the Pinterest trending ideas.
This is because Pinterest Smartfeed caters to each individual user based on their historical engagement on pins.
At least it can still be used for inspiration on topics that are popular now.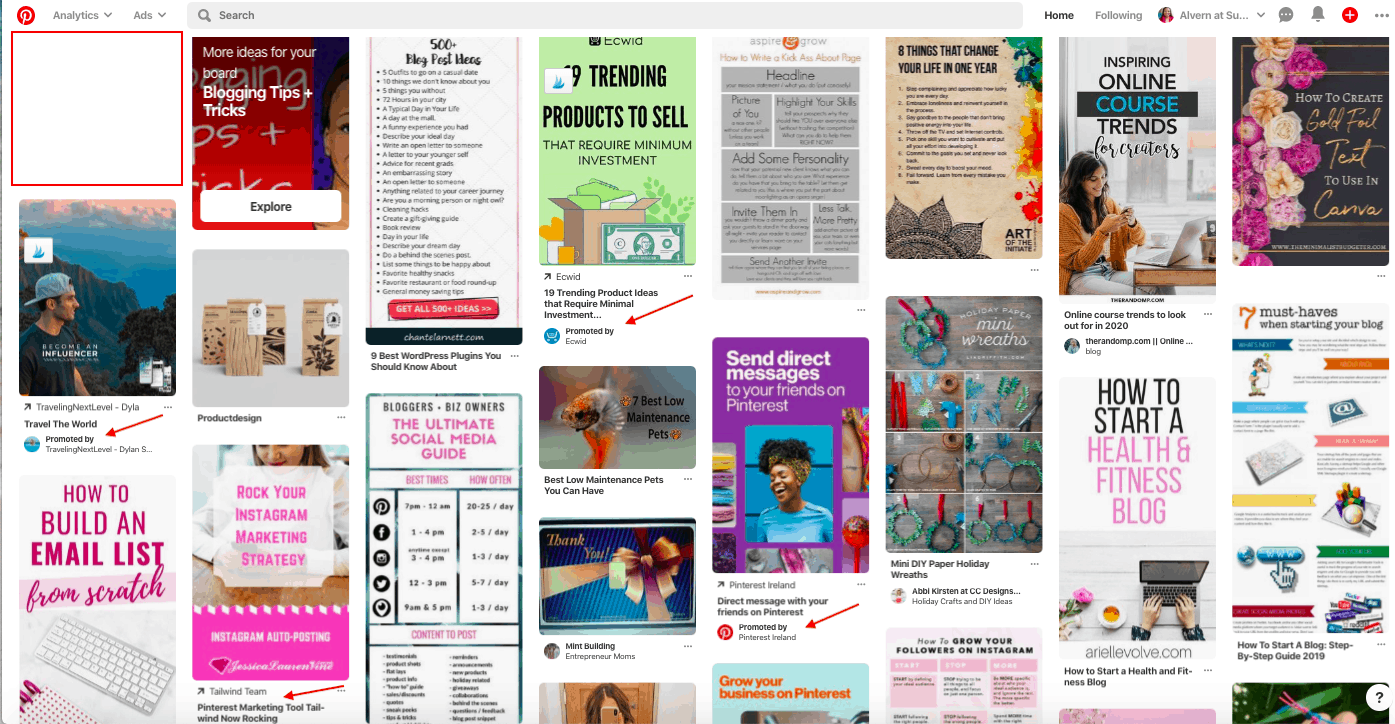 You will also notice that there are more ads showing up in the Pinterest smart feed following their IPO.
10. Feedly
One of my favourite places to look for the most popular blog topics is using Feedly. You will need to set up an account on this platform.
It is great to see the amount of engagement on each blog post which is visible in the feeds.
For example, my feed is set up to see all the popular blog posts from sites like Copyblogger, Search Engine Journal, Hubspot, Marketing Land, Mashable, Moz and Neil Patel.
Here is what I see in the results.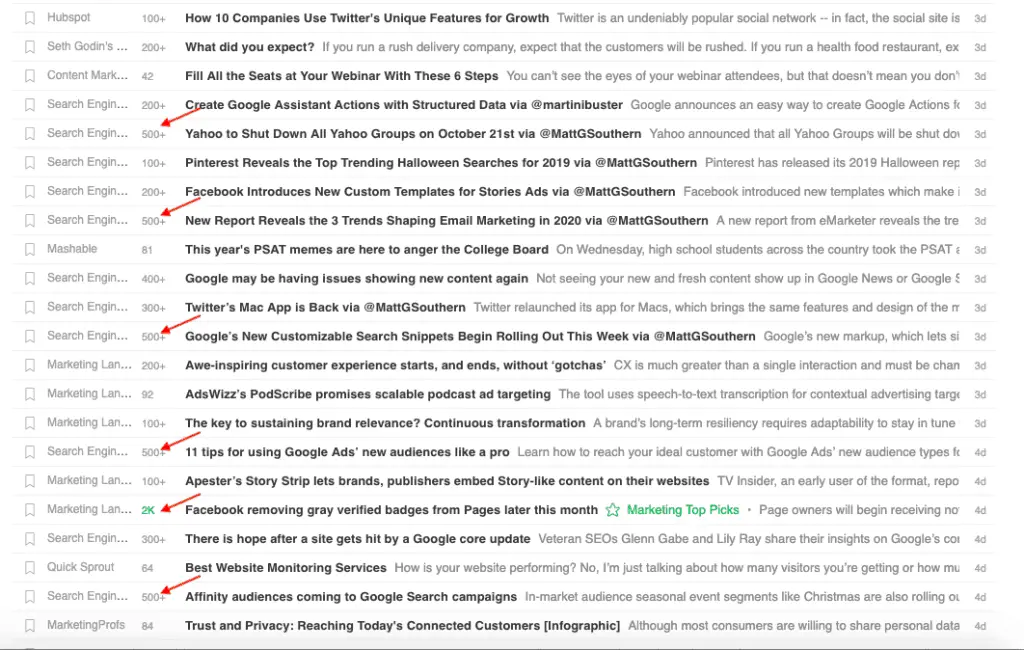 I focus on topics that are getting upwards of 500 people engaging with these blog posts. You also have the option to add them to a specific board.
If I cannot find something in the 500+ category I then look in those that are 300+ and 400+ in the results.
11. Scribd
Just when you think you have enough resources to find the most searched blog topics, think again. After visiting Scribd.com I noticed that they also have a section for popular content.
Their categories include the following.
Career + Money
Personal Growth
Politics + Current Affairs
Science + Tech
Health + Fitness
Lifestyle
Entertainment
Biographies + History
Fiction
In each top-level category, there are several sub-categories. For example, under personal growth, there are 5 sub-categories.
Happiness
Psychology
Relationships + Parenting
Religion + Spirituality
Self-improvement
Let's look a little more into self-improvement. Here is what I found in the best-selling section of this sub-category.

Also, here is a list of curated content from influencers, (like Time Ferris) experts and the editors themselves.

12. Tumblr
This post will not be complete without adding one of the most used platforms to find popular blog topics.
Tumblr gets over 300 million page views a month so some of the people using this platform can easily be classified as your readers.
If you want to know what content interests them then head on over and check out what's popular.
You do need an account to get visibility on popular topics.
Find a popular blog that is focused on your topic on Tumblr that has over 50 notes. Take a look at the comments as well to get a feel for the feedback.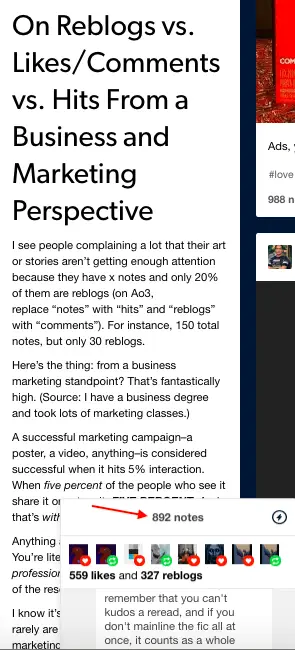 You may notice that some of them have a number of spam comments as well. Ignore the spam comments and take note of the real comments as well as the blog topic.
13. Reddit
The last resource for finding popular blog topics is of course Reddit. There is no need to have an account on the platform at all.
You just need to know the specific subreddit that is suitable for your topic or niche.
It is important to exercise a lot of caution using this platform as it can be very explicit in nature if you take a wrong turn.
My subreddit of choice is /r/blogging which is great to garner feedback on different topics when it comes to the blogging niche.
Here is an example of what I found from the questions on Reddit.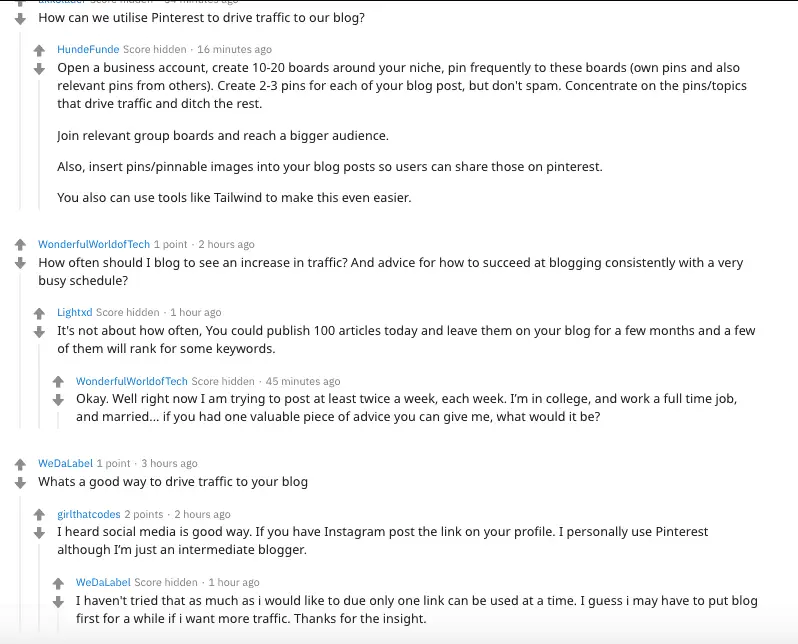 Conclusion
There are so many options available when it comes to finding the most popular blog topics for your niche.
In many cases, it feels like if you are a fly on the wall observing what is happening on each platform and taking notes.
Although it does take some time to go through each option yet it is well worth the effort since you can easily find close to 100 popular blog topics in one sitting.
Yes, you would need to pick and choose the results since it would be virtually impossible to write on everything you find.
At the end of the day, you now have a way to find topics that are trending in your niche right now.
Over to you what has been your experience on finding trending blog topics in your niche?
Announcements
Remember to subscribe to the Success Unscrambled Podcast where you will be the first to hear what's happening in the entrepreneurial and digital marketing world.
Your positive review of this podcast is vital to keeping it alive and running for the next 12 – 24 months so please leave a positive review for us on iTunes, Spotify or any of your favourite podcast players.
If you are in need of a way to get consist with your blog then grab this resource that shows you how to blog consistently.
Are you looking for a way to generate an income from your blog? Then take a look at this simple formula to monetise a blog to 25k.
Want to get the best plugins for your WordPress blog? Grab this resource that outlines the list of must-have WordPress plugins for bloggers and small businesses.
If you are a startup or small business and you need to hire a virtual assistant to complete tasks such as social media marketing, blogging, keyword research or Pinterest account management then take a look at these packages.