Podcast: Play in new window | Download (Duration: 26:55 — 22.2MB) | Embed
Subscribe: Google Podcasts | Spotify | Amazon Music | Stitcher | Email | TuneIn | Deezer | RSS | More
It is hard to believe that it can be easy to increase Instagram engagement in a short space of time.
Before getting great results on Instagram I always thought that getting any kind of love on Instagram was hard work.
Let me know if you can relate to these feelings with it comes to social media and Instagram.
I ditched social media years ago because it was such a time suck with very little payoff.
I don't find it drives much traffic to my blog but I do make connections with brands on IG and have monetised it as well. All that said, IG is exhausting
I put a ton of effort into reaching 10K followers on IG. I finally got swipe up this month and… tada… I have a grand total of $0 affiliate sales and X sessions from IG Stories.
IG was the first to go for me, just like you, I find it totally exhausting, and it is almost impossible to stay on top of all of these consistently.
The truth is that Instagram seem to work for some accounts which would be strange seeing that it is just a platform.
Could it be that, like everything else, people have bad experiences depending on their actions on the platform?
In this post, you will learn a number of tips, tricks and tools that you can use to improve your engagement and results on Instagram.
Disclosure: Please note that this post may contain affiliate links which means that if you buy one of my recommended products I get paid a commission for sharing the link at no additional cost to you.  I only recommend products that I have tried myself and have experienced success.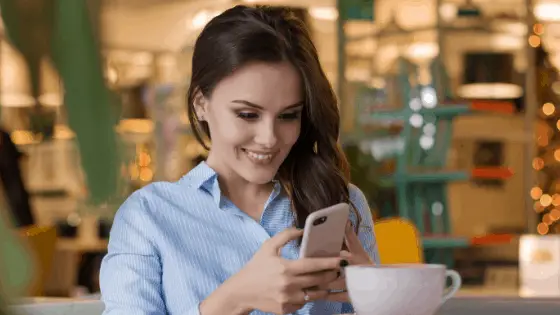 What is Engagement?
It would make sense to spend some time diving into what is classified as 'engagement' when it comes to Instagram.
A few weeks ago, I spent some time outlining necessary information that spoke to social media metrics and why it is important.
When it comes to Instagram, engagement is essential for boosting your visibility on the platform.
Engagement will consist of the following:
Likes
Shares
Saves
Direct messages
Profile visits
Website clicks
Emails
Comments
Essentially, it involves getting your audience to take specific actions after viewing your post.
The most important thing to note is that if you are only getting likes then that engagement is not enough to alert the algorithm.
In fact, it would be best to get a combination of these activities on your posts in the Instagram feed.
Now that you have a great idea of what constitutes engagement let's spend some time finding out how to increase Instagram engagement for the long term.
The Anatomy of a Post
In order to improve your results on Instagram let's look at the Instagram post in a little bit of detail.
Compared to Pinterest you have to admit that creating a post on Instagram can be a lot easier.
Many months ago, I went into a lot of detail on the anatomy on a Pinterest pin which you can find here.
Basically, you have the image, the captions and the hashtags.
At this point, you are probably thinking if it is so simple then why is it so difficult to increase your engagement on Instagram.
Well, there are many things to consider when creating a post other than the actual anatomy of an Instagram post.
With that in mind, let's look at those things that are super important before creating a post.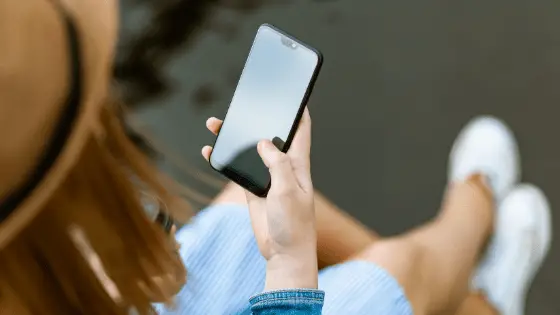 The Keys to Good Engagement
Some of the keys to good engagement involve going back and revisiting the goals and objectives of your marketing plan.
Here is a list of the key elements to consider.
Your audience
Day of the week
Type of content
The message
Call to action
Time of day
Aesthetic
So, what do any of these have to do with whipping up a simple post on Instagram and how can they affect engagement? Let's have a look.
Your Audience
If you are one of my regular readers you know that I frequently refer back to your ideal avatar on several occasions.
Remembering that your followers are actually people with hopes, dreams, desires and feelings really helps when creating a post.
So, spend some time thinking about them and what they want to get out of life and how you can help them.
Because when you give them value they will definitely react by engaging with your post.
Day of the Week
There are many people who don't believe that the day of the week will have any effect on the way people react to your posts.
Well, I have been testing it myself and I can assure you that the day of the week matters so much.
For example, I feel that Wednesday is never a great day for engagement for my audience on Instagram.
I get the most engagement on a Tuesday and a Thursday which is great. Your audience may respond to you very differently.
Spend time understanding what days work best for you and your business.
Type of Content
It has been my experience that not all content types get the same reaction from my audience.
Content types can fall under 4 different themes including, educational, entertainment, aspirational and mindset shifts.
These four themes can then be displayed on a post as an image or video. The image can be single or a carousel.
What is very interesting is the fact that people respond differently to an image with text on it compared to one without text.
This segment on content can be really complex but the important thing you need to do is keep tweaking and testing to see what brings results.
The Message
In a similar way to the content, the message can also have an affect on the way in which your audience reacts to you.
Is the message harsh, sympathetic, friendly, funny or just plain fact?
For example, a message where you want your audience to experience a mindset shift can be delivered in so many different ways.
What I really like about Instagram is that you can repeat the same message every 2 weeks or every month (written differently of course) to get your point across.
Call to Action
After crafting your message, remember to add a call to action at the end of your caption.
At this point, I am going to hop on the soap box because I want to hammer a really important message to you my reader.
The whole point of having an instagram account as a business is to generate revenue.
If having 10,000 followers does not generate money for you then why are you interested?
In fact, you can generate an income with only 100 followers. Hopping off the soapbox now.
So, remember to include a call to action so that people can reward your business for transforming their lives.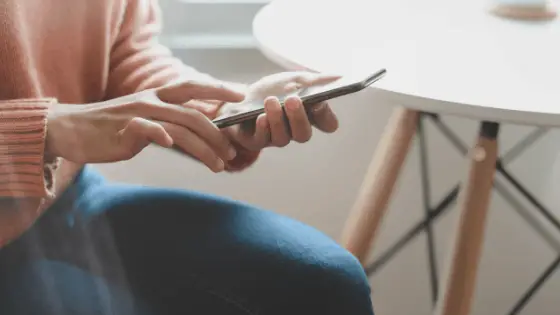 Time of Day
Just like the day of the week has an important impact on the post engagement, posting at the right time can improve reactions.
One of the reasons I like using Instagram schedulers is that they will literally give you a report and suggestions as to what time each day is best to post.
Here's a screenshot from my Planoly account where it tells me what time to post each day.

Notice how each day has different times that I can post content. When I first started using Planoly those times were not available to me.
However, over time, the app learned what times were suitable based on the engagement or response of my audience.
Aesthetic
So, this one will involve a bit of extra planning and it is especially suitable for businesses that are visual brands like travel, food and even personal brands.
One of the ways of differentiating yourself from other accounts is by developing a specific aesthetic by using presets.
While this is not everyone's 'cup of tea' it really helps if you have an audience that will appreciate a great feeling or emotion that can be accomplished with presets.
A short cut for achieving this is by using the filters readily available inside Planoly which comes as standard.
Tools to Increase Engagement
Now that you have an idea of those key elements that can be used to increase Instagram engagement let's look at tools to help get stuff done quicker, cheaper and more beautifully.
Instagram Schedulers
Photo Editing Apps
Smart Captions
Social media templates
Stock Photos
Hashtag Research
Story Prompts
There may be more tools available but this is my short list for the time being.
Instagram schedulers
One of the best ways to plan your content 30, 60 or 90 days in advance is by using Instagram schedulers.
Some of them are great while others just get the job done. I am currently using 3 different schedulers because they give me access to a variety of features.
Here is a shortlist of Instagram schedulers available on the market.
Planoly (visual grid)
Later (visual grid)
Agorapulse
PlannThat (visual grid)
Preview App (hashtag finder + filter pack)
Inssist (generate hashtags + post from desktop)
Buffer
Hootsuite
Tailwind
I am sure that there are at least 10 more schedulers that are available but like I said this is a shortlist.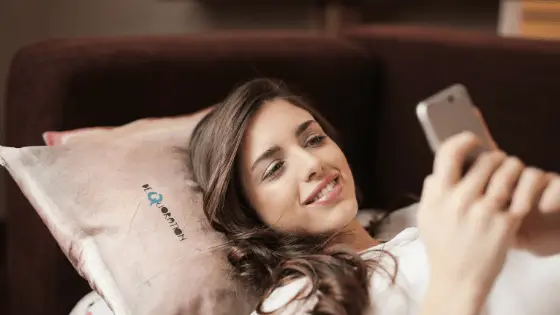 Photo Editing Apps
Earlier this year I was looking into ways of editing photos for Instagram and I have to say that my mind was blown.
There seems to be hundreds (exaggeration) of apps available to take your photos and turn them into eye-popping shots.
Here's my shortlist of photo editing apps for Instagram.
Unfold
VSCO
Ripl
Snapseed
Pixaloop
Unum
Photoshop Fix
Lightroom
Facetune
If there is one thing I can promise you is that it can take you a whole week to play with all these apps to get the perfect photo.
What a ton of fun!! I use an iPhone so these apps may be different on Android.
Smart Captions
Have you ever had the privilege of drawing a blank when it came time to write a caption for your post on Instagram?
This can happen for beginners as well as experienced Instagramers. A great way to get over this hurdle is by having a list of smart captions or prompts nearby.
I have a VIP membership over at this place that supplies me with a whole lot of captions that I can use whenever I am batching posts or if I draw a blank.
Grab it while you can and you'll thank me later for the awesome idea.
Social Media Templates
3-5 years ago before I was a proficient user of Canva I always admired people who did graphic design.
However, since finding Canva I realise that I can have posts that have an aesthetically pleasing design without the need for a graphic designer.
Grab this list of applications that you can use to get readymade social media templates.
Canva
Design Wizard
RelayThat
Snappa
Stencil
Sometimes I get tired of using Canva templates so I head over to one of the alternatives just to mix things up a bit.
Stock Photos
Have you noticed how the marketing world has gone mad for photos? It is crazy the number of photos that I use every week in promotions.
My average blog post can easily use 5-10 photos then I have to promote it across 5 different platforms.
Pinterest alone requires 5-10 photos because they don't want duplicate content.
Where to find all these photos? Here's my shortlist.
Unsplash
Stock Up
Deposit Photos
Pixabay
Pexels
Canva
I have credits and memberships with four of those listed so I think I have enough images to last me a lifetime. Lol!!🤣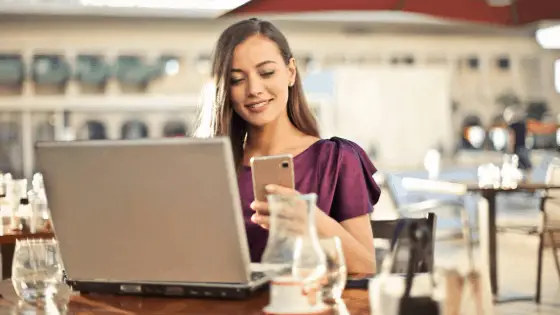 Hashtag Research
If hashtags were as valuable as images this world would be such a desperate place to live.
The need to find unique low competition hashtags continue to be a heartache for so many people.
Thankfully there are several tools available that help with hashtag research. Grab this list if you run out of hashtag ideas.
HishHash
#Tags
Hashtagger
Inssist
Later
Command
Hashtagify
One of the secrets to getting more reach on your posts is to use hashtags that have lower competiton.
I can tell you from experience that it can be very difficult finding these elusive hashtags without the help of a hashtag finder.
Story Prompts
The majority of this post was written with your Instagram feed in mind but it will be silly of me not to help you with your Instagram stories as well.
I was just watching a video of a guy who creates 8 stories a day!! Seriously, who has time to create that many stories?
Of course, it does involve you developing a new habit and letting go of old ones.
Anyway, if you would like to get access to over 800 story prompts then grab these here that are really good.
Platform Engagement
If there is one thing that nobody tells you about Instagram engagement it is to engage with other people's content.
Yes, if you want more engagement on your content you need to comment on the content of your potential followers.
Also, find the top 5 popular accounts where your potential followers hangout and leave a comment every day for 30 days.
You will be surprised as to what happens when you have done this for that length of time.
In my group program, I teach members how they can find efficient ways of getting this done without it being a time suck.
When you make intelligent comments on other people's content you can be sure that they will take action and reply.
In some cases they will even send you a direct message.
If you care enough about your potential followers then commenting on their posts will not be such a big problem for you.
As part of my group training, I teach a clever hack about how you can easily find a list of your potential followers so you can comment on 20-50 of them in one sitting.
Summary
You are probably thinking, well Alvern there's so much to do to increase my engagement on Instagram.
The truth is there is a way to reduce the learning curve and tweaking by developing an Instagram marketing strategy that is specific for your business.
If you will like to get a strategic approach to your Instagram account then this group program can help.
To give you a feel for what is available in the market place you can get a custom Instagram marketing strategy for your business at a cost of $3,500.
However, you can get into the group program for a much lower price point if you don't have budget available.
What has been your experience of increasing engagement on your Instagram account?
Let me know in the comments.
Announcements
Remember to subscribe to the Success Unscrambled Podcast where you will be the first to hear what's happening in the entrepreneurial and digital marketing world.
Your positive review of this podcast is vital to keeping it alive and running for the next 12 – 24 months so please leave a positive review for us on iTunes, Spotify or any of your favourite podcast players.
If you are struggling with finding hashtags for your Instagram posts then this Instagram hashtag cheat sheet will blow your mind.
Are you confused about what Instagram scheduler features you will need? Grab this Later vs Planoly comparison guide for answers to your questions.
Would you like a done for you 90-day Instagram content plan as well as help to reduce the Instagram learning curve? Join this group program while it is still open.
It continues to be my goal to help creative female entrepreneurs to gain more visibility online while saving time, overwhelm and money.
As well as to help them reduce to the tiresome learning curve of what to do to get more eyeballs on your content. Join the group program to help turn your side hustle into a full-time income.