Podcast: Play in new window | Download (Duration: 28:54 — 40.3MB) | Embed
Subscribe: Google Podcasts | Spotify | Amazon Music | Stitcher | Email | TuneIn | Deezer | RSS | More
Creating a long term content strategy for YouTube can be apprehensive especially if you don't know how to set a default description on Youtube.
YouTube has evolved over the years as a social media platform.
In fact, because it is the 2nd most used search engine online it has become quite useful for many people.
While videos of cats and cute animals are still viral.
Other kinds of content like tutorials are saving tons of small businesses from disaster.
Despite these benefits, creating content for YouTube is still stressful for the following reasons.
Having the right camera is important
Getting the sound right is everything
Creating videos to maintain retention is not easy
Developing 52 weeks of content is hard
Video post-production can be challenging
If only there was a way to reduce the overwhelm associated with video marketing and find resources that make video content easy.
In this post, you'll learn how to get the sound, lighting and camera right as well as what to use to make post-production easy.
You'll also learn where to get 365 days of content for your video content plan.
Disclosure: Please note that this post may contain affiliate links which means that if you buy one of my recommended products I get paid a commission for sharing the link at no additional cost to you.  I only recommend products that I have tried myself and have experienced success.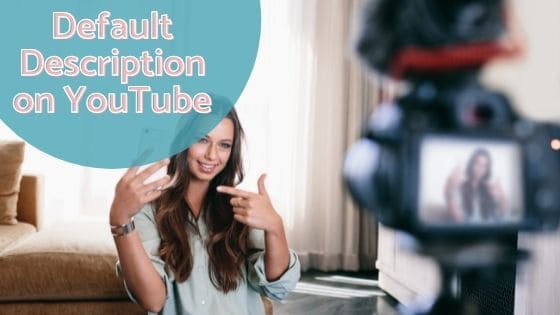 Video Marketing Statistics
One of the keys to help you decide on whether or not you should invest in a video marketing strategy for your business is statistics.
So, let's spend some time looking at the facts.
89% of video marketers plan to include YouTube in their video marketing strategy.
When it comes to lead generation 84% of video marketers say that video marketing has been effective.
A surprising statistic when it comes to the current global crisis is that 91% of marketers feel that video is even more important now than ever.
Video viewers claim that they retain 95% of a message that they obtained via video.
Also, 70% of viewers say that they become aware of new brands via YouTube.
36% of marketers make videos a few times a week while 14% make videos every day.
Video Syndication
Before diving into video creation hacks and YouTube defaults let's spend some looking at video syndication.
While creating 52 weeks of content for your YouTube channel may sound intimidating.
There's one key factor that will make it worthwhile.
That key factor is video syndication.
If you are not familiar with this terminology, video syndication simply means creating a video once and distributing it across all your social media channels.
One question you may have is that the video sizes across social media are very different.
While that is true, you can use several tools to resize or repurpose your video for different channels.
What's great about video syndication is that it allows you to 10x your video marketing results without the need to create a video topic 10 times.
A few tools that you can use to assist with video content repurposing include Canva, Clipscripe, Biteable and Adobe Premiere Rush.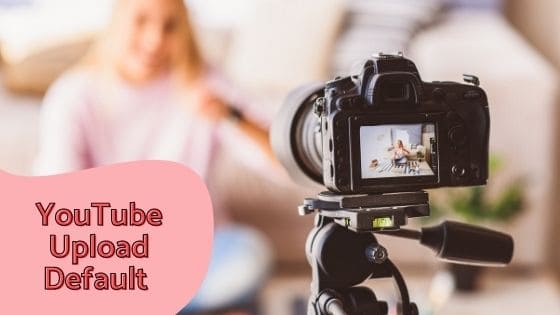 Lights, Camera, Action
Many video coaches will tell you that the most important thing to get right is sound when it comes to creating videos.
While I agree with them, I believe that getting sound and camera right go hand in hand.
So, in my experience, the best camera device for creating videos is the one that you have.
Many of us already have access to smartphones and I have been using iPhones since 2010.
Video Camera
A few years ago I discovered Filmic Pro and it has been a dream working with this app on my iPhone.
Recently, Filmic Pro was made available on Android devices as well.
I can talk for weeks about the advantages of using Filmic Pro when compared to the native video app.
However, let me just say this, try it and you will not regret it.
Like everything else, it requires a learning curve but it just works.
Video Audio
As you already know, getting the sound right is super important for your video.
My secret hack for this is using a lapel mic or my Apple Earpods (wired).
While recording without any external mic does work, you'll also get a lot of background noise as well as some hissing or static.
If I am recording a musical item or in-person interview then using a high-sensitivity microphone (indoors) is a much better option.
So, here are those 3 microphones to help you choose the best option.
i-Microphone
Apple EarPods
Video Lighting
Any professional photographer will tell you that the best lighting for photography is natural light.
This same concept applies to video as well.
I try as much as possible to shoot video content in natural light.
There are certain times of the year when it is dark or rainy and you don't have a choice but to use indoor lighting.
In that case, I resort to my studio lights to get the best video production possible. They cost less than $50 for the entire set.
Studio Lighting
Video Post Production
After recording your video and uploading it to your computer for editing, the next step is post-production.
While there are loads of software out there that you can use to edit videos the issue will be the learning curve.
Step 1
For me, I like to keep things simple so I have been using Filmora to do the first level of editing.
You just have to invest a one-time fee to use it.
The first level involves trimming, adding lower thirds, incorporating B-roll clips and adding images.
Step 2
After you export the video from Filmora it is time to improve the audio and make it sound amazing.
While you may think that your video already sounds good there is still something you can do to level it up.
Using a sound leveller like Auphonic is the secret to ensuring that your video sounds amazing across any device.
Step 3
The third and final step is making your video ready for social media.
This means resizing your videos and adding subtitles, headlines, countdown timers, etc.
My secret to getting this done is using a platform like Clipscribe.
I use the pro plan to create templates, resize videos and make my videos pop.
How to Set a Default Description on YouTube
When the videos are ready to go I then upload them to a scheduler or YouTube directly via your YouTube account.
It is better to do this using a web browser on your computer rather than using a mobile device.
Adding a description to your videos will tell the search engines what your video is about so it's great for YouTube SEO.
It means that placing a focus keyword or two inside a video's description will help with video rank for search traffic.
This default setting will apply to new videos and even those that are created via live stream.
If you are a YouTube creator you'll know that every video has 5-7 dimensions as follows:
Video file name
Custom thumbnail
Title
Description
Tags
End screen
Video cards
As you can imagine it will take a lot of time to place all these things in a single video.
For this reason, having a default description will save you a lot of time and energy as you will not need to create a description from scratch.
Step 1
Head over to your YouTube channel and go to the settings tab on the left-hand side.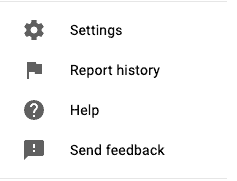 If you are already inside the YouTube studio then you'll see settings on the bottom left of your screen.
Step 2
You'll be brought to a screen that looks like the one below.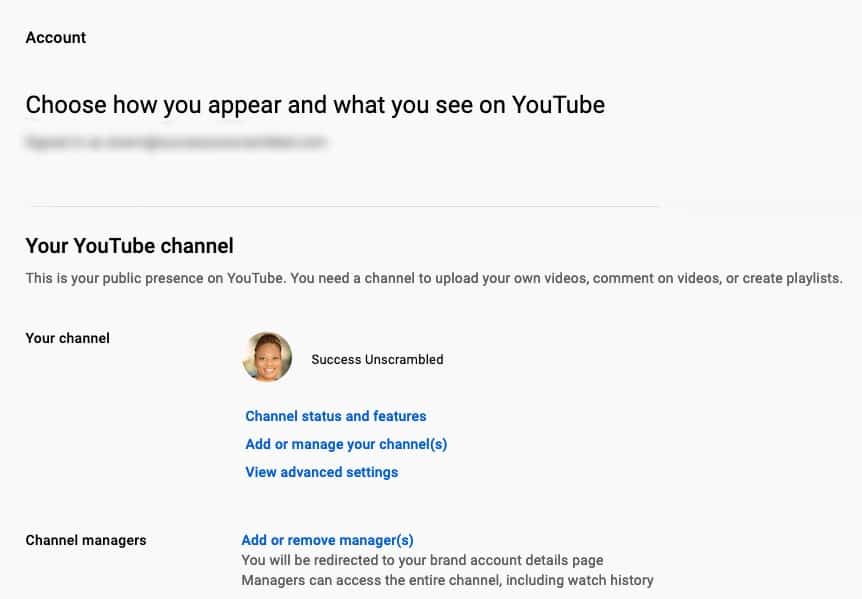 Simply click on "channel status and features" which is the 1st option after my photo.
Step 3
After clicking through you'll see upload defaults on your left-hand side.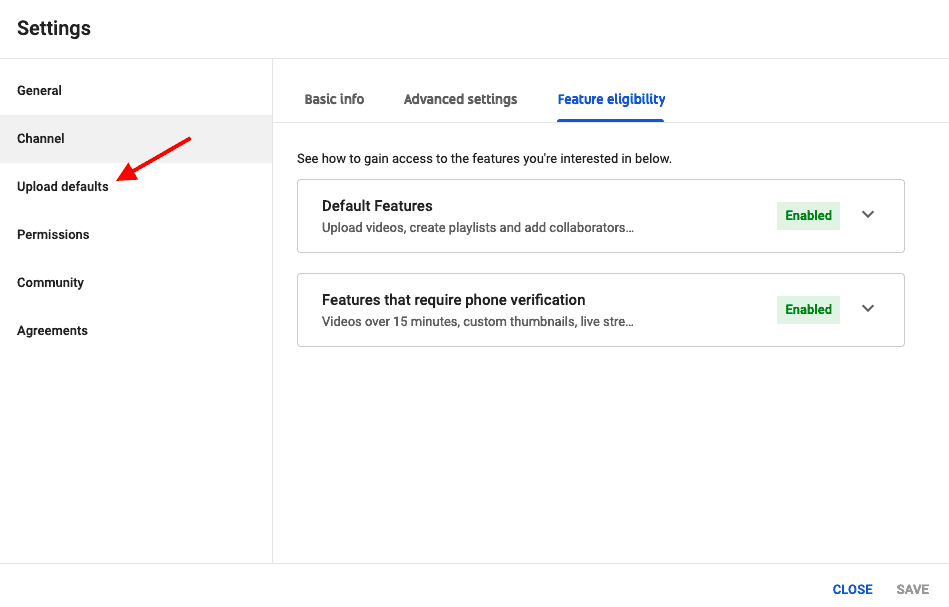 Click on upload defaults to continue to the next screen.
Step 4
After clicking on upload defaults, you'll see two options: basic info and advanced settings.
Click on basic info so that you can access the default descriptions section.
You'll see the options for the following:
Title
Description
Visibility
Default tags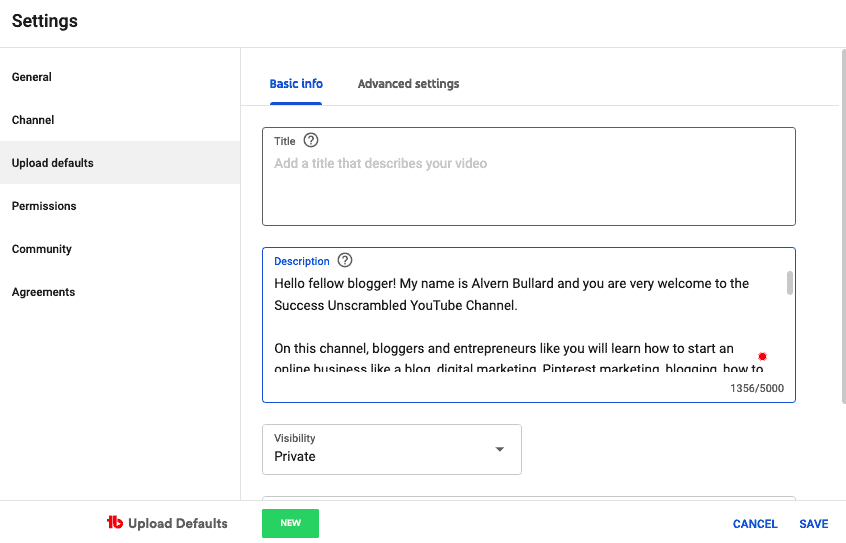 Step 5
Spend some time developing a channel description that will cover all your future videos.
an effective YouTube description should include keywords for all the pillar content on your channel.
A typical description should include a general section, another section that covers one of your pillars, links to social channels and your contact details.
If you would like to update content on videos that have already been published you'll need to use a tool like TubeBuddy to get that done.
Advanced Settings – Default Upload Settings
In case you are wondering, the advanced settings section is not as important but while you are there you can set up the following.
Broadcasting rights
Community contributions
Default language
Standard YouTube license
It means that you have the ability to hold inappropriate comments before making them visible on your videos.
The option to choose the best fit from the various YouTube categories is also available in this section.
If you are looking to set up other aspects of your video like your thumbnail or general channel settings these can be found in a different section.
To set up the tags for individual videos, the video thumbnail, link to a social media account from the channel homepage, etc these can be done from the Creator Studio.
Also, choose your video language and adjust the YouTube description box with the main keywords for that video before clicking publish.
Content Planning
At this point, you're probably at that stage where you're thinking that you know the importance of video marketing.
You also know how to get more from one video and what is needed to produce good quality video
However, you need ideas on topics to create for your video marketing campaign.
I know how you feel because I've been there several times over the last few years.
Luckily for you, I've created a ton of resources that you can use to jump-start your content planning.
This social media prompts resource that I created is not only great for creating social media posts.
It is also excellent to help you come up with social media video ideas.
If you need to plan 52 weeks of content then the 90 days in 90 minutes content bundle is a better option.
The reason it is better is that it will help you focus on what's important for your audience and help you get conversions.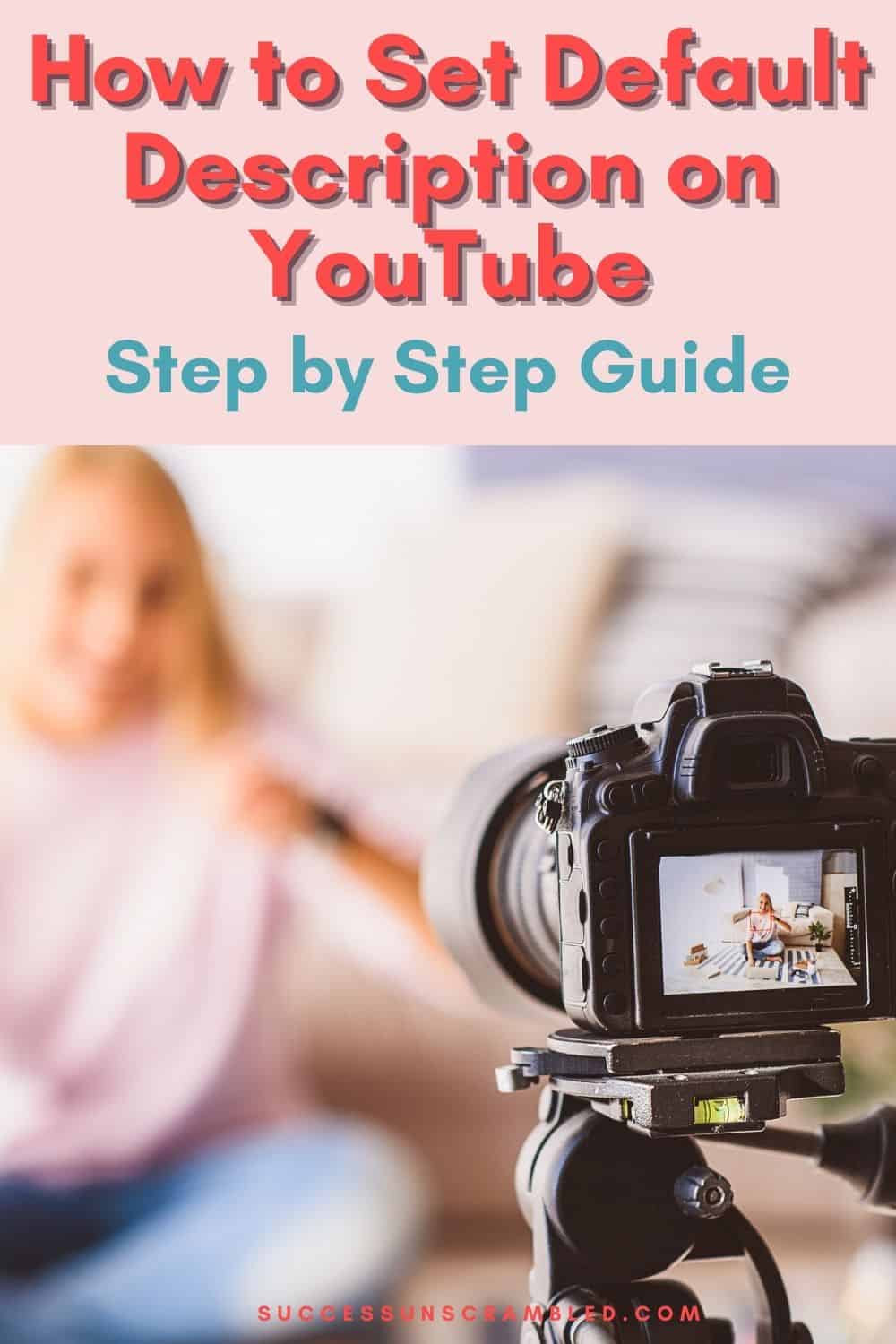 Summary
On the whole, video marketing is hard because it requires you to have a long term strategy in place.
You need to have a mindset where you decide to create and publish videos for a minimum of 3-5 years.
While that might sound scary I tend to place it on the same level as blogging.
When you start a blog, it is not something you do for 6 months or one year but something you do for 5-10 years or more.
Is it worthwhile to invest in a video marketing strategy for your small business?
Yes, because video converts faster when compared to blog posts, social media posts or other types of content.
Using YouTube as a marketing platform means that your videos will continue to generate leads for your business for many years.
All that's left for you to do now is grab this social media content bundle, map out your content plan and create your first 13 videos.
Over to you, what has been your experience with video marketing on YouTube?
Announcements
Remember to subscribe to the Success Unscrambled podcast where you will be the first to hear what's happening in the entrepreneurial and digital marketing world.
Your positive review of this podcast is vital to keeping it alive and running for the next 12 – 24 months so please leave a positive 5-star review for us on iTunes, Spotify or any of your favourite podcast players.
While creating videos as part of your small business marketing strategy is not going to be easy.
The long term benefits far outweigh the time, energy and investment when it comes to creating high-converting videos that generate leads.
I started this blog in 2017 because I had a burden on my heart to reduce women illiteracy globally.
Because this is a huge undertaking I have decided to help 1,000 women over the next 10 years to become wildly successful in their online business through simplified marketing strategies.
That way we can build a strong business network of women who can donate 1% of their profit and together we can help reduce women's illiteracy worldwide.
Would you like to be part of this movement? Shoot me an email using alvern (at) successunscrambled (dot) com.