Podcast: Play in new window | Download (Duration: 24:59 — 35.0MB) | Embed
Subscribe: Google Podcasts | Spotify | Amazon Music | Stitcher | Email | TuneIn | Deezer | RSS | More
Your weeks and months of trying to work out the different types of sales funnels are proving fruitless.
I can feel your pain because I have been in your shoes, well not literally but you know what I mean. However, I am not there anymore.
Let me know if this resonates with you.
You know that there are several ways to generate an income from your blog but like me you just wish that you knew how to set it all up.
Despite putting affiliate links on several blog posts and running Adsense or Mediavine on your blog.
The return on investment so far can hardly fulfil your dream of spending lazy days in your favourite corner reading the next big novel.
The truth is that understanding the types of sales funnels will not only help you pick the perfect funnel type for your revenue goals.
In fact, it will also save you months of stress and heartache.
So you can significantly reduce your learning curve taking you from zero to success in double-quick time.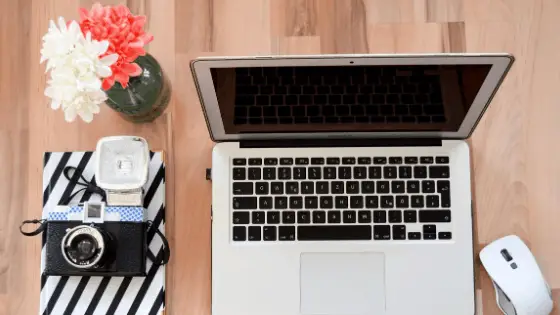 Why Do Funnels Need to be so Complicated?
When it comes to setting up a sales funnels getting a clear understanding of the goal and the user experience really helps.
This post is in a 5-part series where I help you my reader fully understand sales funnels and how to use them to create a full-time income.
It is important that you fully understand what is a sales funnel before learning the different types.
Two big factors that cause funnels to exist in different formats is the fact that the type of conversion process determines the funnel used.
The first factor is the type of traffic used on the front end helps you know which funnel to use.
For example, paid traffic versus free traffic converts differently when sent to a funnel.
Another factor is the price of the product being sold also determines the type of journey or experience for the customer to go through to convert.
Basically the higher the price the more complex the funnel will be.
If you are buying something for $37.00, in most cases there is no need for you to consult with someone else.
However, if the product price is over $500, I am sure that you will need to consult with your spouse or mom before forking out that amount of cash.
7 Types of Sales Funnels
Let's spend some time looking at the 7 types of sales funnels and why you need them to generate an income.
You will also be able to see what each funnel looks like if you want to take the next step of setting it up yourself.
1. Lead Generation Funnel
One of the most basic types of sales funnels that exist is called the lead generation funnel.
As the name suggest the sole purpose of this funnel type is to generate leads for your business.
It works beautifully with free traffic from Pinterest or Google Search engines.
Here is what you need to set up one of these funnels.
a blog post
lead capture form or pop up
an irresistible lead magnet
autoresponder to deliver the lead magnet
knowledge of how to promote your lead magnet using Pinterest or SEO
This is a diagram showing how to set up a simple lead generation funnel.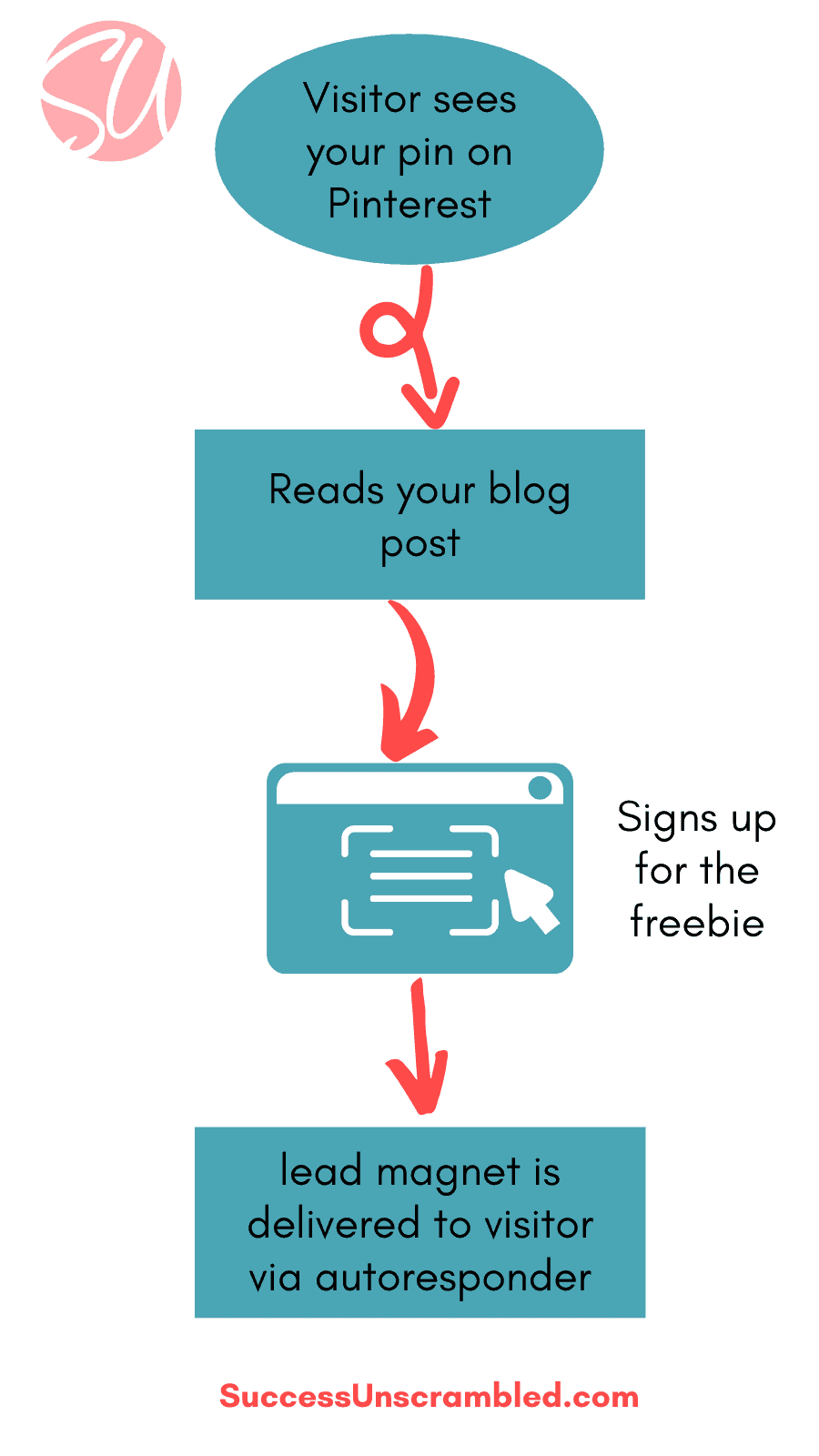 As you can see it is not as complicated as it sounds but if you still find this complicated it is a service that I offer to my clients.
2. Lead Generation + Sales Funnel
That simple lead generation funnel can be transformed into an income generation for your business by adding an email sequence with sales.
The purpose of this funnel is, of course, to generate leads and create a source of revenue for your business.
It is mainly used with free traffic from Pinterest or SEO due to the way it is set up to go to a blog post.
Here are the items needed to set up this funnel all by yourself.
a blog post
lead capture form or pop up
an irresistible lead magnet
autoresponder to deliver the lead magnet
5-7 emails in a sequence to help the conversion process
A product or service for sale
knowledge of how to promote your lead magnet using Pinterest or SEO
In the diagram below you will see a great example of what this looks like in reality.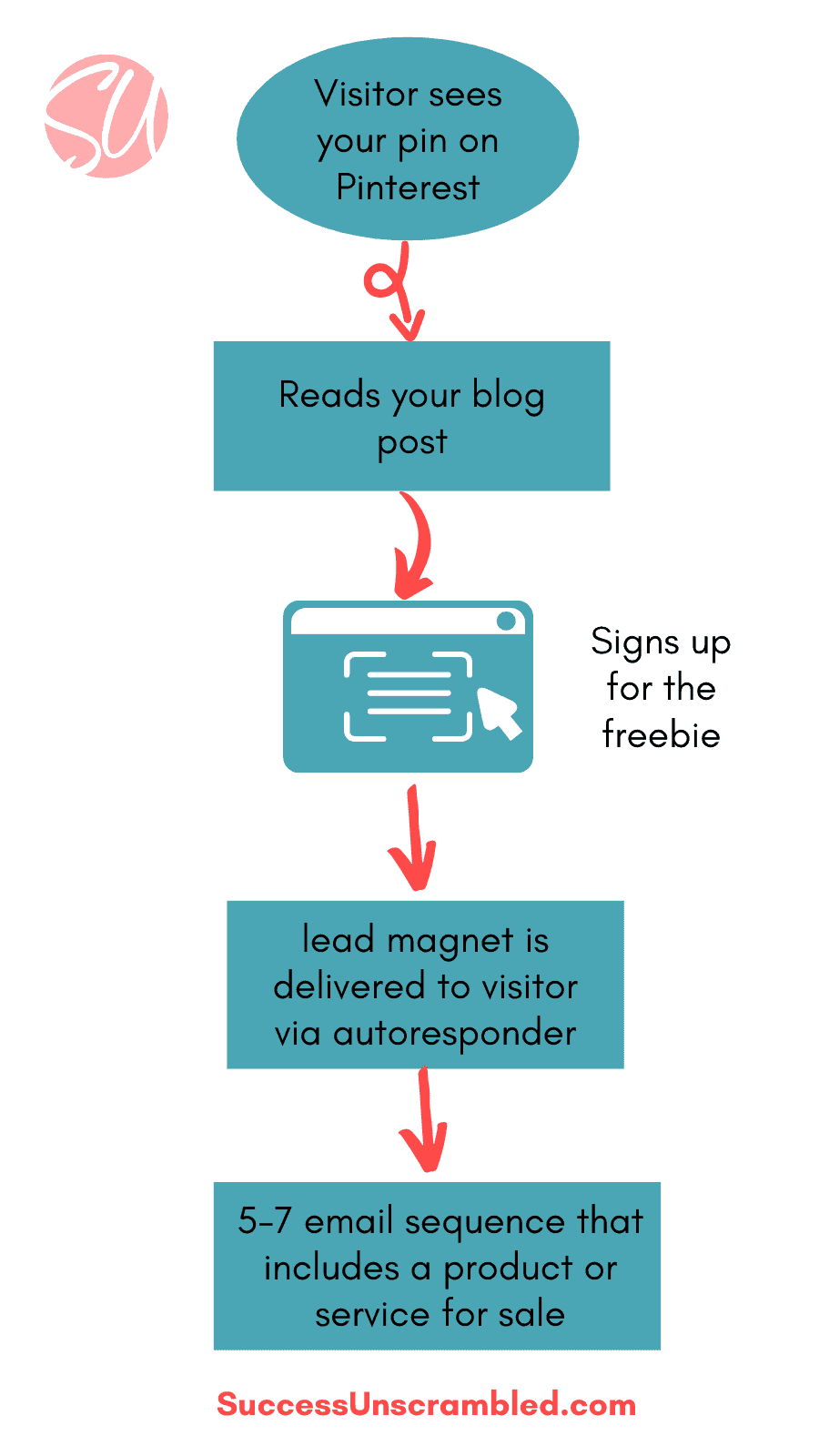 As you will notice, the main difference between the last funnel and this one is the fact that this has an item added at the very end.
3. Self-Liquidating Offer Funnel (SLO)
The self-liquidating funnel is a very popular funnel among marketers because it helps a business recoup the cost of their ad spend.
In terms of purpose, this funnel helps any business generate leads and it can be a source of revenue as well.
This funnel differs from the other two because it is normally used with paid traffic and not free traffic.
These are the items needed to set this up effectively.
Landing page
Ad copy
Images or video for the Ad
Offer
Irresistible lead magnet
Platform to deliver the offer
Autoresponder to deliver the lead magnet
Lead magnet thank you page with the irresistible offer
Thank page for the irresistible offer
Up-sell (optional)
If you are able to set up this for yourself then this is what it will look like from a 10,000 foot view.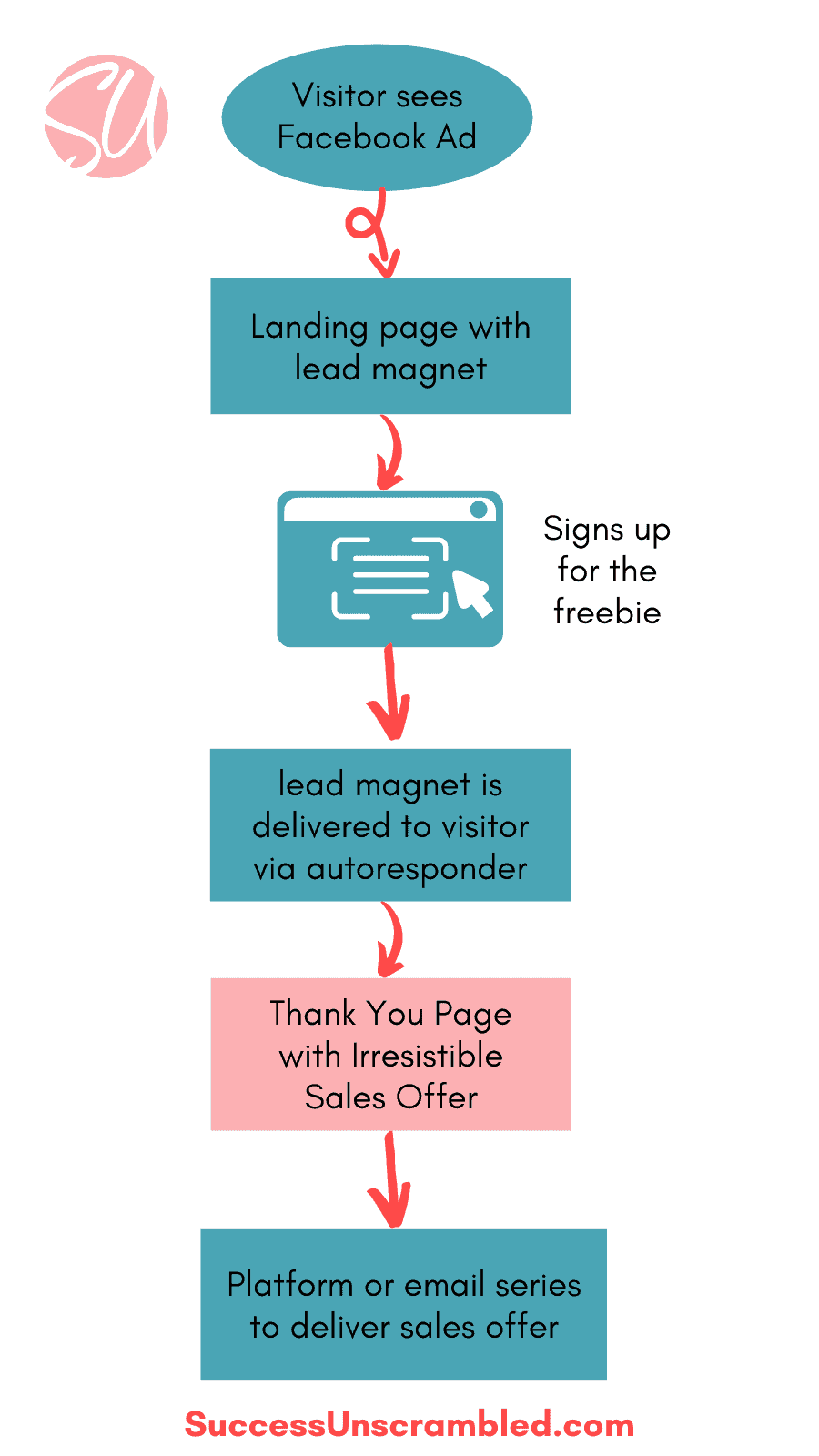 As you can see this funnel is a little bit more complex than the first three.
All I can say is the higher the complexity the higher are the rewards once it works.
If you need help implementing this kind of funnel do sign up for an initial free consultation here.
4. Automated Webinar Sales Funnel
Things are about to get even more complex with the introduction of the automated webinar sales funnel.
The purpose of this kind of funnel is to help with the sales of high-ticket or high-end offers.
One reason for this is that offers over $500 would normally require you to build that know, like and trust factor with your potential customer.
This is mainly accomplished when the potential customer spends some more time with you during a discovery call or webinar.
Here is a list of items that you need to set this up efficiently.
An irresistible reason to attend your webinar
Landing page to register attendees
Webinar content and slides
A recording of the webinar
Webinar software
Your amazing offer or program at end of presentation
Automated email sequence reminders for before and after attending the webinar
The great thing about automated webinars is that it can be promoted with both free and paid traffic.
Is this something you would like to set up? If yes, here's is a diagrammatic representation of what you need.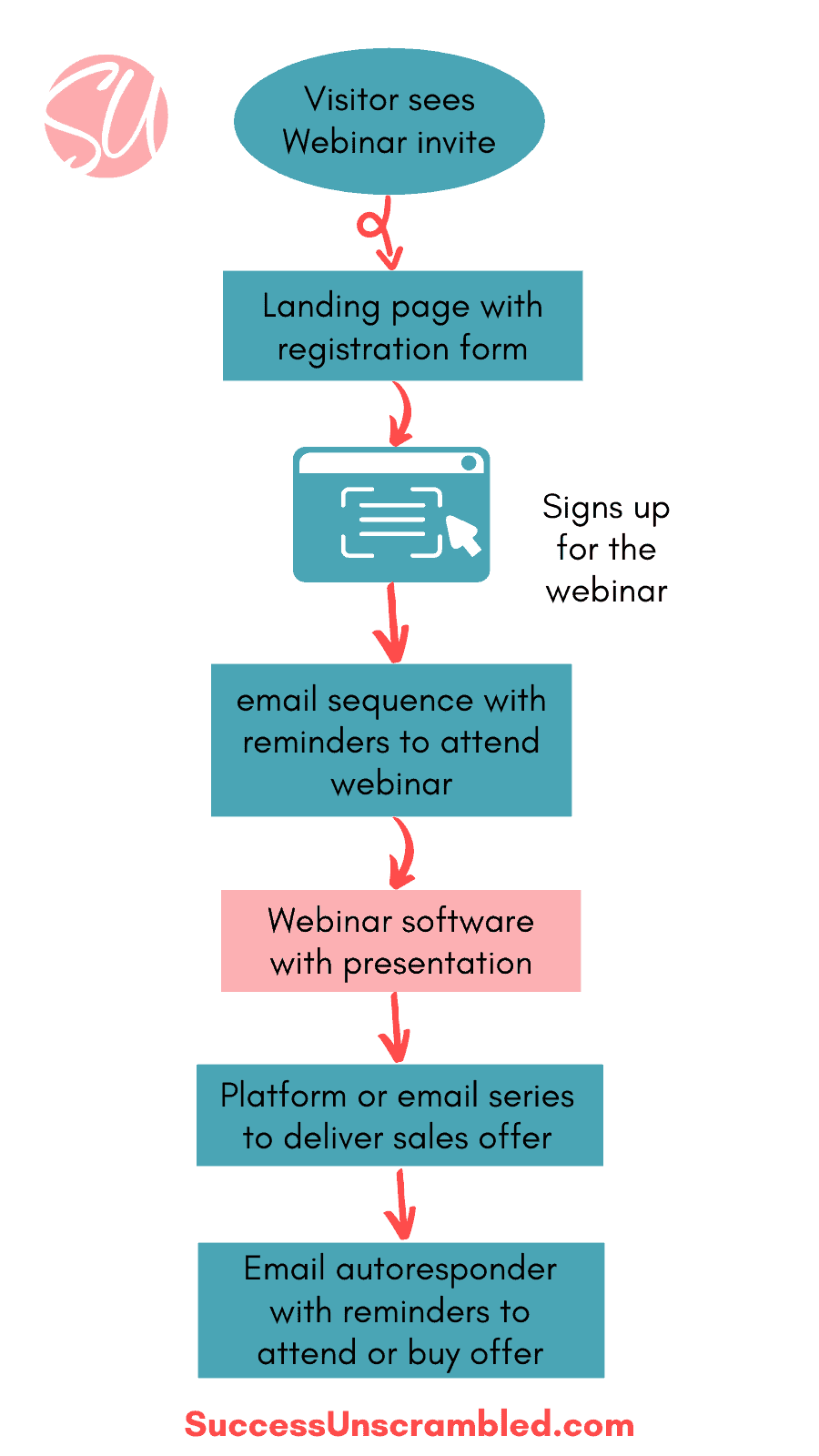 As before if you need help setting up this kind of funnel for your business you can book some time in my calendar here for a consultation.
5. Affiliate Sales Funnel
At this point you are probably thinking that you don't have a product or service to offer.
The good news is that you don't necessarily need to have your own product or service.
In fact, if you want to generate sales by promoting other people's offers this can be done as well using a funnel.
The purpose of the affiliate sales funnel is to generate revenue for your business.
This list of items will help you know what is needed to set it all up.
Freebie
Thank you page with video
A button with link to purchase the affiliate product
Email sequence to educate them on how to use the product to get the most value
Link in email back to page with direct link to affiliate product (many email service providers do not allow for direct affiliate links)
What is really good about this is that you can use this funnel plus other funnels in your business to create multiple streams of income.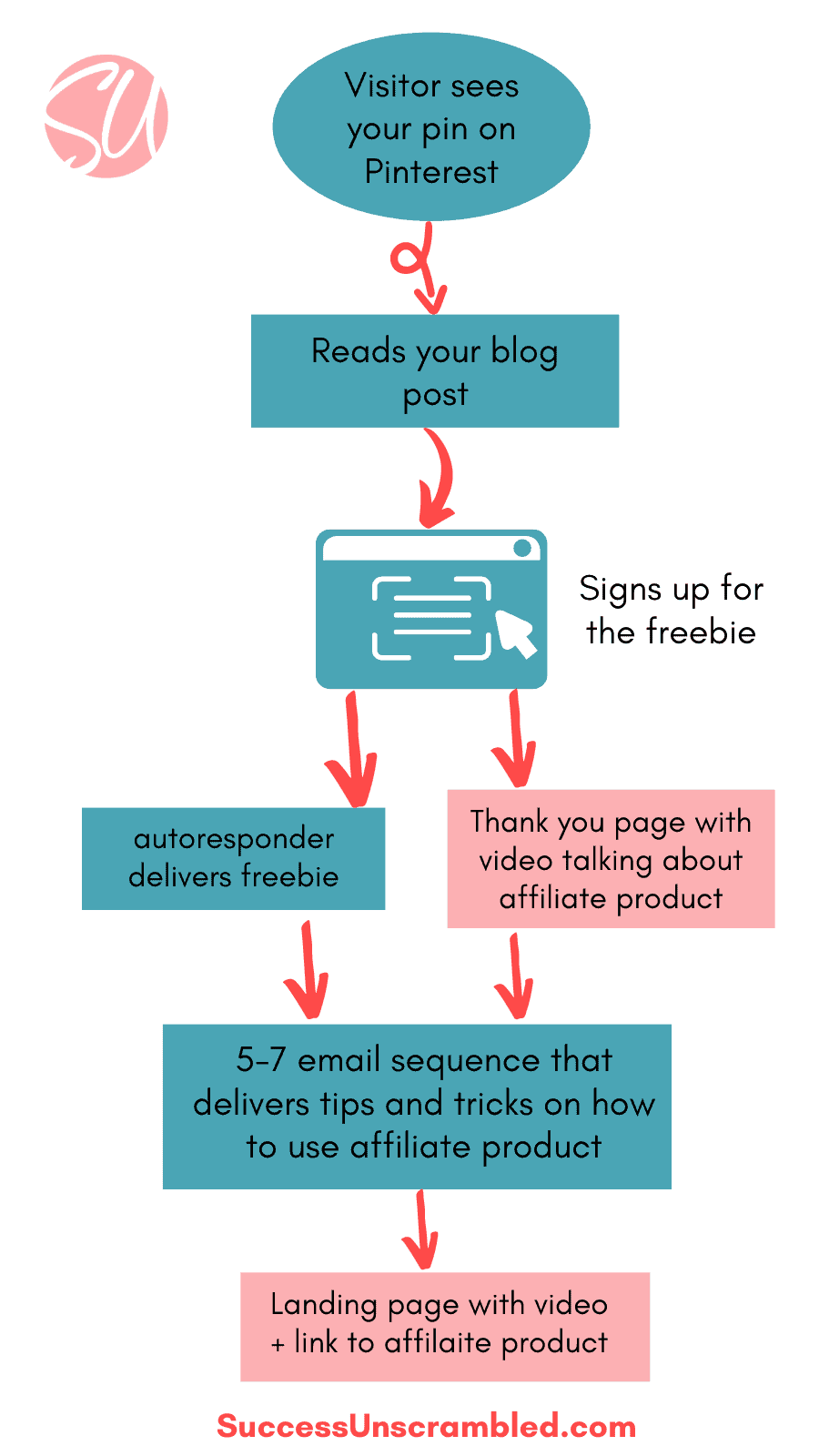 As you can see this sales funnel has a few additional elements when compared to the first and second funnel above.
Feel free to book some time in my calendar here if you need someone with experience to help you to set up this kind of sales funnel.
6. The Challenge Sales Funnel
Our second to last sales funnel is the challenge sales funnel which can be pretty simple to set up depending on your challenge.
The purpose of this funnel is two-fold, it is a way to generate pipping hot leads for your business and the other is to generate revenue.
Unlike all of the other funnels listed this funnel type is live and it does involve setting up a temporary Facebook group to run the challenge.
Here is what you need to set this up right.
Landing page for people to sign up
Facebook group to run the challenge
Course material for the 5-7 days
An email autoresponder
Freebie for those who sign up
A form with questions to survey your participants
Transformation for participants
Knowledge about how to promote the challenge
Interested in setting up this kind of sales funnel? Then here's a diagram that can help you see what it looks like visually.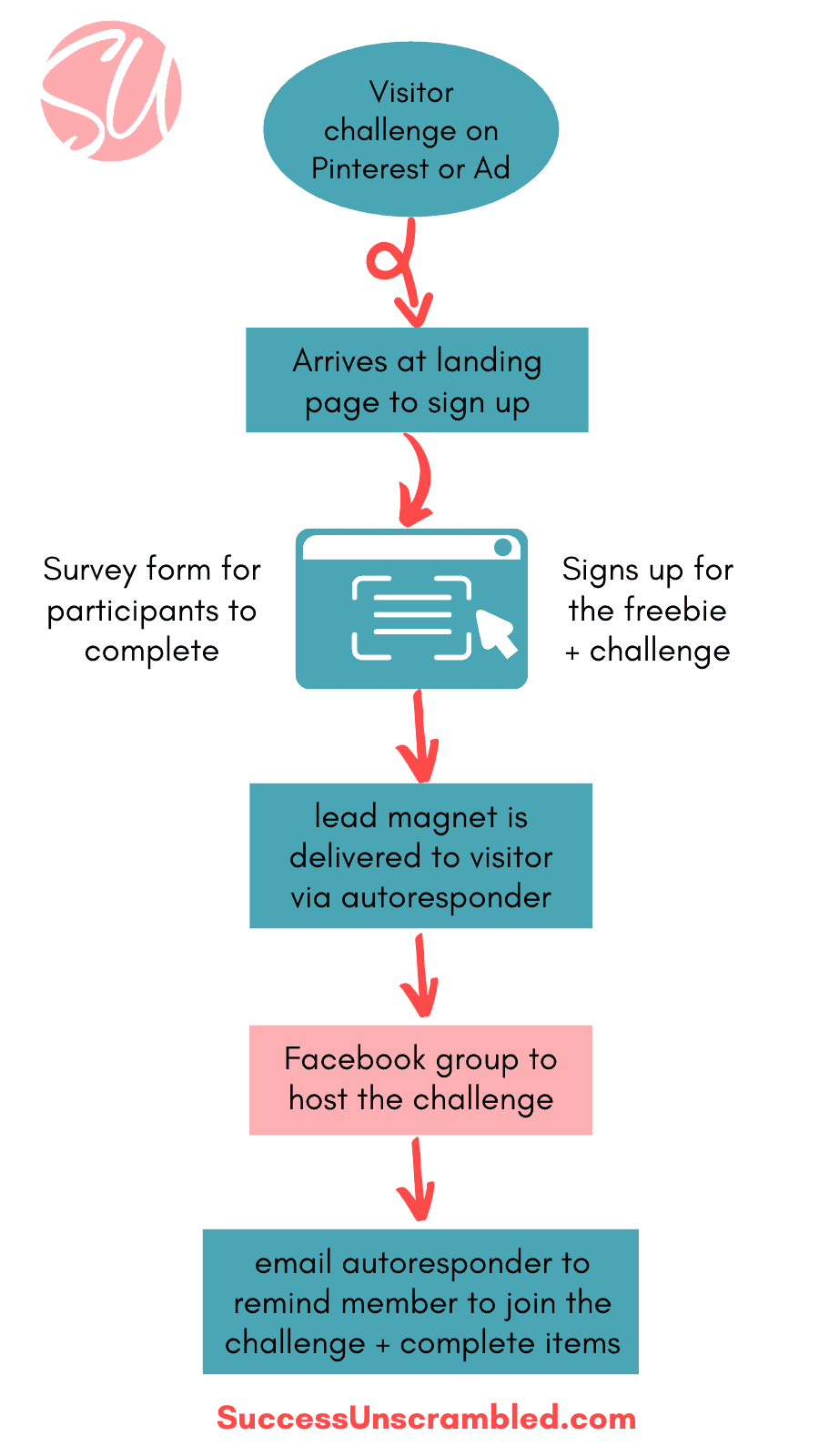 The most difficult part of getting this funnel to work is that you will need to give people a great reason to join.
7. Discovery Call Funnel
The final funnel for this post is the discovery call sales funnel. Unlike almost all of the other funnels, this one requires very few leads.
As you probably guessed, a discovery call sales funnel is perfect for service providers and/or coaches.
Out of all the sales funnels, this one doesn't even need a website or online presence. Just a landing page will do.
Here's what you need to get started.
A landing page
An online scheduling system
Video conferencing access
Software to create proposals, contracts and invoicing
Of course, depending on the service you offer you may also need a platform to deliver video training as well.
This diagram will help you to see a visual version of a discovery call sales funnel.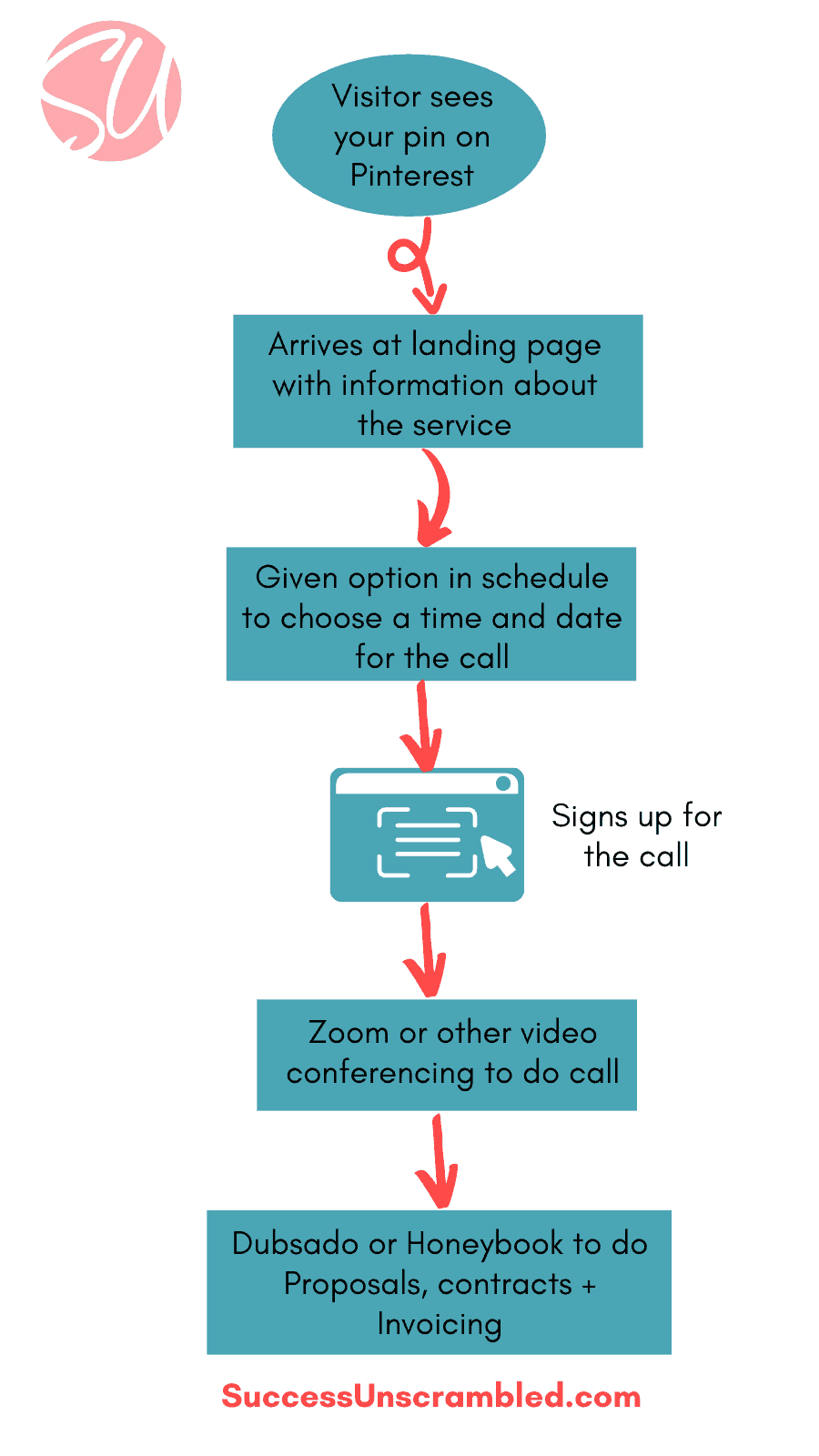 Do you think you can set up this one with any help? If so, then go ahead and let me know how you get on.
If you need someone to help you to quickly set this up for you then feel free to book some time in my calendar here.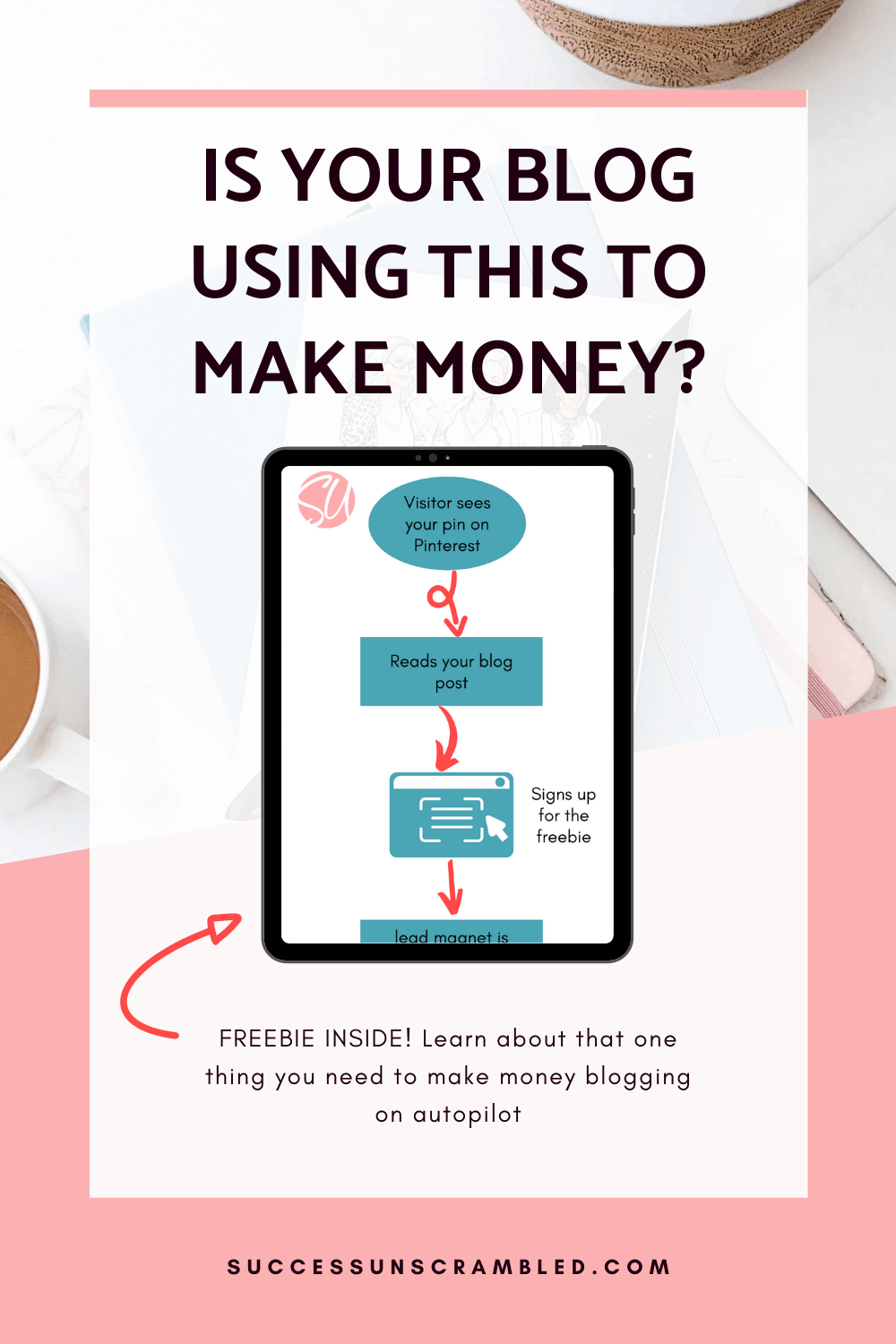 Summary
Personally, I find sales funnels so exciting. I cannot tell you why except to say that I am a problem solver by nature.
So, I am in my zone of genius when I can create or set up a funnel and it all works like well oiled machine.
For many entrepreneurs and small businesses, the major problem of getting results from their funnels is getting potential clients to see them.
This is why I am doing a group program that helps solopreneurs to get the visibility that they need for their business so that they can get leads on autopilot.
The program comes with an 8-12 week program, one-to-one coaching, a custom 90-day content calendar and even training on Pinterest, Facebook, Instagram and SEO.
If you need more visitors to your online presence then this is the course for you. So, sign up here.
Over to you, which of these sales funnels have you used or would you like to use in your business?
Announcements
Remember to subscribe to the Success Unscrambled Podcast where you will be the first to hear what's happening in the entrepreneurial and digital marketing world.
Your positive review of this podcast is vital to keeping it alive and running for the next 12 – 24 months so please leave a positive review for us on iTunes, Spotify or any of your favourite podcast players.
If you are trying to find ways to get more visibility using Pinterest then take a quick look at these Pinterest tips here.
Are you familiar with Pinterest but struggling with understanding Pinterest SEO? Check out this resource all about Pinterest keywords here.
Want to take get more organic traffic from Google? Grab this SEO for beginners guide that will help you get started.
I am so excited to be on this journey to help creative female entrepreneurs to gain more visibility for their business using organic marketing techniques.
If your end goal is freedom for you to be able to financially support yourself and your family with an online business remember that sales is the lifeblood of your business.
More visibility means that you get leads which are essential to help you generate those sales.