Podcast: Play in new window | Download (Duration: 56:51 — 78.6MB) | Embed
Subscribe: Google Podcasts | Spotify | Amazon Music | Stitcher | Email | TuneIn | Deezer | RSS | More
Are you thinking of becoming a location independent entrepreneur?  I think you will agree with me that it is difficult to understand the value of becoming a location independent entrepreneur if it is not a clear cut as to how to get started.
The problem is many businesses and entrepreneurs struggle with taking an idea from conception to virtual business especially with so many gaps in the information that is available for those wanting to start.
Before I run ahead of myself and you have no idea what I am talking about then let's pause a while to define what is a location-independent entrepreneur.
A location independent entrepreneur is someone who is an entrepreneur or gets started in business but their location is dynamic or not set.
In other words, their business is virtual and they can run it from anywhere in the world that they choose to run that business.
Disclaimer: please note that this post may contain affiliate links which means that if you buy one of my recommended products I get paid a commission for sharing the link.  I only recommend products that I have tried myself and have experienced success.
11 Ways To Become a Location Independent Entrepreneur
In order to become a location independent entrepreneur, you will need to offer a product or service using a platform or medium so that your clients or customers can interact with your offers.
As an entrepreneur, you will need clients, the ability to take payments and the ability to deliver the product or service that you are offering.
Here is a list of 11 things you can create to offer your product or service:
1. Website – create a website where you can offer your products and services
2. Blog – start a blog in order to build authority in your niche
3. E-commerce – set up a shopping website where you can sell goods or info products
4. Course Launch – become a tutor and launch a course giving your audience a step by step process for transformation
5. FB Group – start a group on Facebook to build a tribe
6. Build an email list – grow an email list of people who are interested in your solution
7. Build a community of Fans – gather a community of fans who are interested in a similar topic like Star Wars.
8. Info Products – create information products like ebooks that can be published and sold on Kindle Publishing or Smashwords 
9. Membership site – start a membership site offering your audience a solution over a long-term for an ongoing problem like homeschooling curriculum
10. Subscription platform – Offer a subscription service to an app or a piece of software that will help your audience to be more efficient.
11. Investing – start investing in stock, property or commodities
As you can see there are several ways that you can successfully help clients interact with you virtually without having to set up a physical bricks-and-mortar store or office.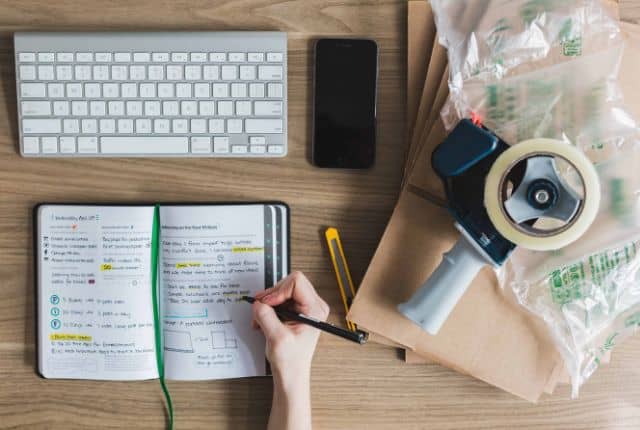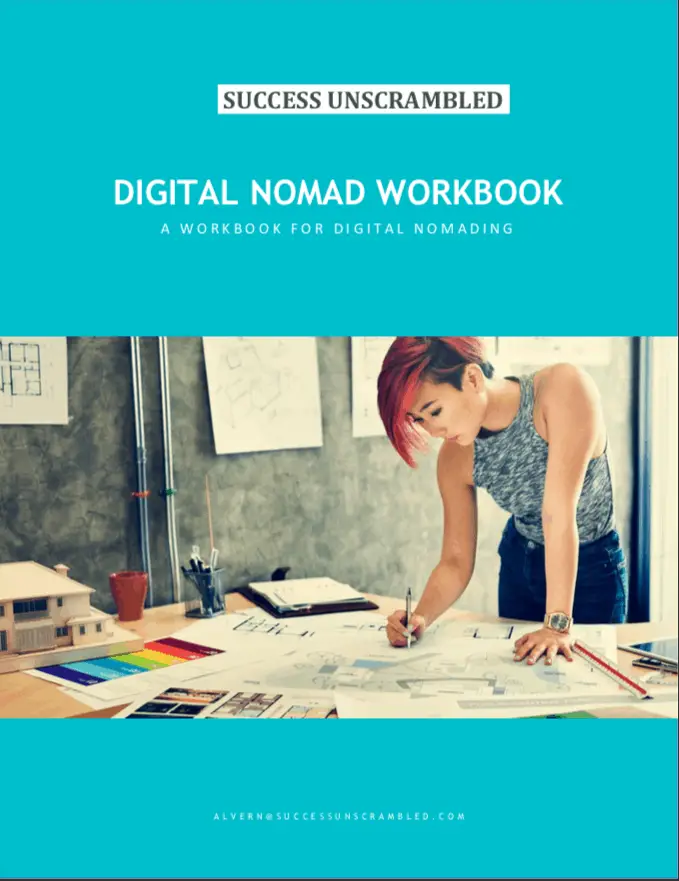 Grab The Digital Nomad Workbook
17 Virtual Careers for a Location Independent Entrepreneur
Next, you will need to decide what career you would like to get into before quickly setting up a business.  There are so many choices available from coaching to consulting and everything in between.
It will help you to first understand your passion and purpose before you settle down on a career.  In my post about how to start a blog, I did spend some time looking at finding your passion.
Here is a short list of 17 possible careers for anyone thinking of becoming a location independent entrepreneur.  It is not exhaustive but a great place to start:
1. Consultant
– If you have experience in product management, project management or marketing you can offer your services to small businesses as a consultant
2. Speaker
– If you enjoy public speaking and can help people transform you can offer your services at relevant events where you get paid to speak
3. Coach
– you can become a virtual life coach or business coach to people in your audience
4. Virtual Assistant
– as the name suggests you can assist businesses with the day to day running of their business, like calendar management, email management, blog writing, etc.
5. OBM
– similar to a VA an Online Business Manager would help manage projects and VAs
6. Proofreader
– if you have a sharp attention to detail and you are gifted in the language and grammar arena this could be your location independent career
7. Transcriptionist
– If you enjoy transcribing from video or audio files to text then you can consider this as a career. This career is in high demand because more and more videos need captions
8. Sponsored posts
– For those that enjoy blog writing and would like to get paid for their efforts getting paid to write on the blogs of other people is a nice little income earner
– your dream to become a New York Bestseller can be realised by becoming a writer full-time.  There are so many coaches that will help you find a publisher before you write your first word
10. Influencer
– You may be gifted in building up a large following on several social platforms and you can get paid as an influencer to advertise the products or services of big brands
11. Social Media Marketer
– you can also become a social media strategist for small businesses who need help building out a social media following
12. Funnel Hacker
– if digital marketing is your area of speciality you may be interested in building funnels, landing pages and tracking conversions for start-ups and small businesses
– One of the most requested skills of this era is a copywriter.  Since everything has moved online there is a constant search for people who are brilliant at copywriting and their prices are not cheap.
14. Programmer
– Another highly requested skill is programming because in this new area people are building software and applications to solve big and not so big problems.
15. Podcaster
– if you are a great motivational speaker you can start a podcast as your potential clients just need to download the audio file.  You can generate income from advertising and masterminds or courses
16. Video editor
– one career that is in high demand but requires a lot of patience is video editing.  If you are a guru in this field don't wait to get started.
17. Affiliate Marketer
– a really easy way to generate income online without creating your own product or service is by selling other people's products.  High paying affiliate programs are best for the location independent entrepreneur.
As you can see there are many ways that you can get started on your journey to become location independent.  There are so many location independent jobs available.
No time to start your own blog?  Check out my VIP VA services here where you get a done for you service for blog creation, Facebook page creation, social media marketing services and Pinterest account management.
10 Ways to Succeed as a Location Independent Entrepreneur
The whole idea of becoming a location independent entrepreneur is very, exciting.  Although it is not a walk in the park with sufficient planning and research you can pull it off.
In order to become successful here are 10 things that you need to consider before embarking on this journey:
1. Mindset – starting a business whether location dependent or independent requires a certain level kind of mindset where a person believes that he/she can change their world and they will do whatever it takes to overcome stumbling blocks.  The path to becoming successful is not easy but fulfilling.
2. Passion + Purpose – I always advise my clients that they need to be sure of their passion and/or purpose before getting into setting up a business.  If you are doing something that you enjoy then it does not feel like work.
3. Ideal Client – Once you know your passion and/or purpose then the next important thing is knowing your audience.  If you have no either who your audience is then how can you market to them?
4. Problem + Solution – understanding your audience leads you to identify the problem or challenges they face so that you can come up with the perfect solution.
5. Build Authority – there are many ways to build your reputation online and a great way to achieve this is by building authority in your niche.
6. Highlight Problem – Spend more time on the problem from several different angles because the more time you keep your audience in the pain is the more money they are willing to spend on the solution
7. Spend time where client hangs out – your clients can find you easier if you hang out where they hang out like on Social Media platforms
8. Landing Page – if your goal is to build an email list, fill your diary with potential clients or test your solution then you can achieve this via a landing page which you can get via Leadpages.net
9. Campaign with objectives – A great way to start seeing results as a location independent entrepreneur is to sit down and map out a campaign with objectives so that when you go to market you will know how, when and why.
10. Analytics – Ensure you use analytics to track how your campaign is progressing so that you can tweak it to get better results or higher conversions
As you can see people need to know about your products and services in order to become your client.  You also need to be offering a solution to a problem so that clients will take out their credit cards.
Understanding your ideal clients and tracking the results of your marketing efforts will bring you more success along the way.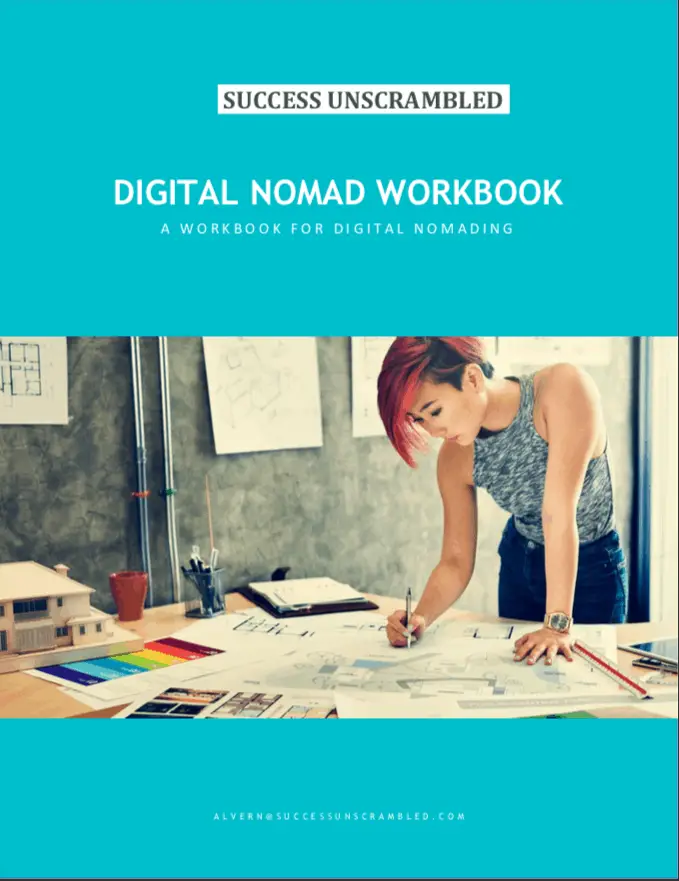 Grab The Digital Nomad Workbook
10 Companies offering location independent jobs
While you build your business you will need to fund it and a great way to achieve this is by taking on freelance jobs.
Here are 10 companies that can help:
1. Invision
2. Crossover
3. Shopify
4. Buffer
5. test.io
6. Amazon
7. Apple
8. IBM
9. Mulesoft
10. Google
The list contains a few popular company names as well as a few unfamiliar ones.  The trick is knowing where to go to find these remote jobs.
Let's spend some time looking at places where you can go to find these jobs so that you can get started.
15 Places to find location independent jobs
Finding location independent jobs can be tricky and it can be simple as well.  It really depends on the time of year as well as the skills you have.
One clever trick is to join groups where your potential clients hang out and help them for free by answering questions. Later, when they have a big project you can pitch your product or services.
Here is a list of 15 places where you can go right now to start your search for that remote job:
1. Guru.com
2. Remote.com
3. LinkedIn – check out their jobs section
4. Virtual Job Boards
5. People per hour
6. Appen
7. Facebook Groups
8. Craigslist
9. Blogs paying for sponsored post
10. Weworkremotely.com
11. Jobspresso.com
12. SkiptheDrive.com
13. Upwork
14. Fiverr
15. TheMuse.com
In this list, you can see a few familiar names as well as a lot of websites you probably never heard of before.  The important thing to remember is that more and more companies are realising the benefits of having remote workers.
Let's spend some time figuring out which resources you can use to become well known in your niche as well as conduct market research.
Using Social Media Marketing to boost location Independent Entrepreneur income
A great way to conduct market research or to test your audience reaction to the products and services that you offer is by putting your content out there and testing the engagement or need.
It is also a sure way to gather feedback on their biggest struggles and challenges that they want to solve right now.
Here are 11 social media platforms that you can use to gather feedback:
1. Facebook – a great platform for 25-65-year-olds
2. Medium – you can use this platform as an extension of your blog or as a place for you to build your authority.
3. Instagram – a great platform to reach 18-34-year-olds
4. Youtube – if you offering requires video demos or your audience searches videos for your kind of product or service then Youtube is a great place to start
5. Pinterest – if your audience is mainly women who are planners or very organised you may find them hanging out on this platform
6. LinkedIn – if you are a programmer or copywriter your audience who tend to be high-end clients can be found here.
7. Snapchat – many 13-24-year-olds can be found on Snapchat although more and more mature adults are finding it interesting
8. Twitter – keeping your audience up-to-date on things that are happening in your business can be done through Twitter.  You can also use it to grow your network.
9. Reddit – you will have to visit it to really understand what happens on Reddit
10. Periscope – great place to do live videos or broadcasts outside of Facebook and Youtube
11. Forums – believe it or not, these platforms are still in existence.  It is a great place to find out what questions have been asked over the last 1-2 years in your niche.
There are quite a number of options available when it comes to reaching your audience.  The Internet is making it really easy for the location independent entrepreneur to get up and running in weeks rather than years.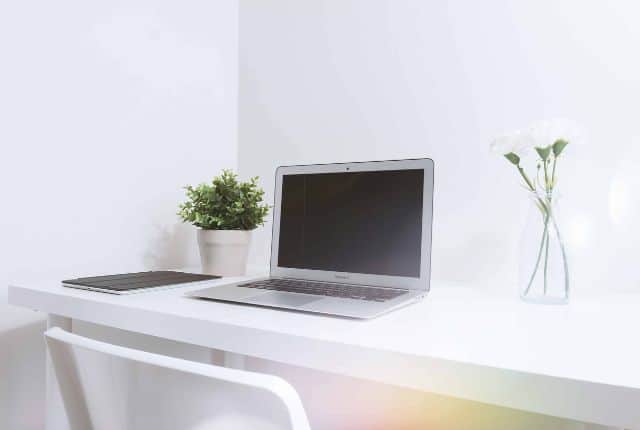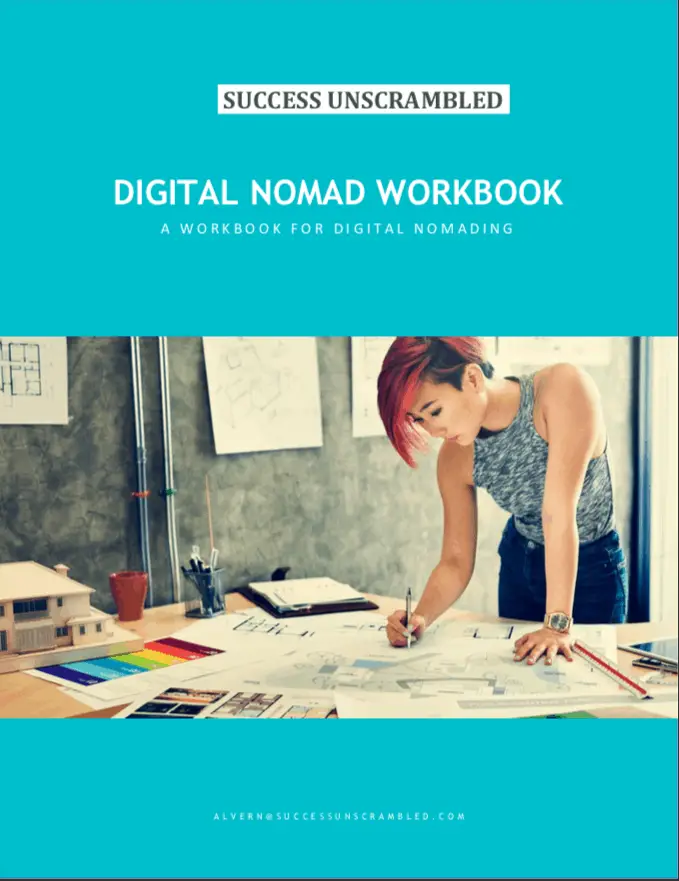 Grab The Digital Nomad Workbook
20 Productivity Tools or Apps for the Location Independent Entrepreneur
Once you are up and running you will need to find a way to manage clients, projects and delivery of services in an efficient way.
As an entrepreneur, you will also need to market your business every day so I have included a mix of marketing and productivity apps below:
1. Trello
– great for managing projects and workflows.  You can use PowerUps to take your simple troll board to a new level
2. Buffer
– a great little tool to place your social media content in a queue for a week or a month.  It will auto post to social media accounts like Twitter, LinkedIn, Pinterest, Instagram and Facebook pages
3. SmarterQueue
– similar to Buffer but it has the additional functionality of reposting old content to get more engagement
– my favourite app for scheduling content to Pinterest. Get a one-month free trial when you sign up with this link.
5. Evernote
– great little application for taking notes or even creating a draft of a blog post before transferring it to your blog.  It is especially good for when there is a poor Internet connection.  It even syncs to your phone so you can take notes on the laptop and smartphone
6. Canva
– awesome free app to create social media images, workbooks, checklists, planners, cheat sheets and much more
– similar to Canva but a paid version that offers you more flexibility
8. Google Docs
– great set of free tools for spreadsheets, word-processing, presentations, surveys and storage drive in the cloud
9. Asana
– similar to Trello but more aesthetically pleasing to many users. Much easier to learn compared to Trello.
10. Airtable
– another project management tool that offers tons of templates and it will help take your planning and organising to another level
11. Planoly
– great for mapping out your Instagram brand before scheduling and posting
12. Crowdfire
– a great all-in-one tool that available on the smartphone to build your social network and scheduling content.
13. Tweepi
– an awesome tool for growing your Twitter network
14. Leadpages.net
– an amazing application for building out landing pages and webinar pages in double quick time.  One awesome feature is their countdown timers.
15. TurboScan
– as a location independent entrepreneur, you will need to find a way to scan a hard copy of a document and convert it into a pdf well Turboscan can help as it will give you the added benefit of less clutter and more productivity as well as help you to travel light.
– a brilliant WordPress plugin to gain better control over your social media images
17. ConvertKit
– if you are going to collect email subscribers then you can do so using the email marketing tool that has been built for bloggers.
18. Grammarly
– very few of us are perfect when it comes to grammar so we can trust in the handy Grammarly app to help us correct mistakes and save time in the process.
19. Mailerlite
– similar to ConvertKit but they have a free version up to 1,000 subscribers.  Their landing pages are prettier than those at ConvertKit and they even come with a countdown timer.
– a great solution for getting the best conversions on your website.
The list is not exhaustive but it can get you started on your journey to becoming a successful location independent entrepreneur.
After you become popular and busy you may want to consider hiring people on your team let's look at that topic next.
Outsourcing projects as a location Independent entrepreneur
As your business grows you will at some point need help to scale things up.  You can achieve this by outsourcing those things that you don't necessarily enjoy.
These things can be non-core tasks like graphic design or blog writing or copywriting. Anything that someone else can do a lot better than you.
Here are 7 places to find people to outsource these tasks:
1. Upwork
2. Fivver
3. VA's
4. VA Groups on Facebook
5. College students
6. Marketing Agency
7. College Graduates
Also, learn from 19 top experts on what you need to build your remote team here.  Get 10% off your first purchase on my VIP VA services here.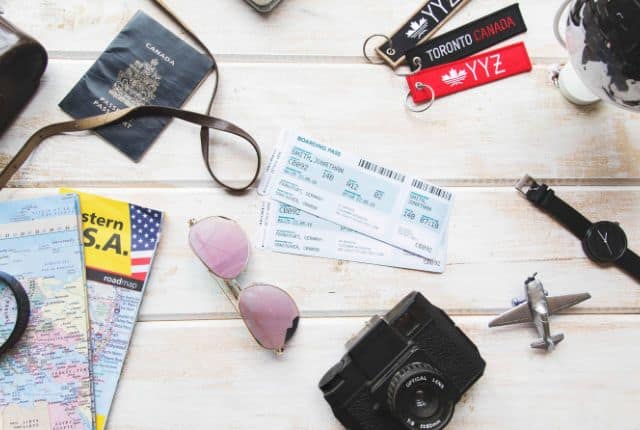 10 Best Countries for a location independent entrepreneur
⚓️As your business can be of a nomadic nature finding cities or countries that are friendly toward this business type can be challenging.
✈️Here is a list of 10 safe heavens where you can travel and operate your business without too much hassle:
1. Portugal – A lovely destination with over 300 days of sunshine who can say no.  Learn more here.
2. Indonesia – many location independent entrepreneurs continue to say that Bali is one of the best places to start and run a virtual business at a low cost.  I have been to Bali and it a great. Find out more here:
3. Thailand – As someone who has been to Thailand many times I can tell you that it still amazes me at the cost of living in this country and the fact that it is a stable economy really helps.  Great food too. You can get a real-world testimony then check out this episode.
4. Germany – Berlin, in particular, is great for the location independent entrepreneur.
5. Malaysia – I stayed in South East Asia for 3 weeks and Malaysia was my central hub, you get everything that a big city can offer at a reasonably low price.  See more here
6. Czech Republic – check out the facts about this location here
7. Vietnam – I have been to Vietnam in my travels and it is an amazing place where the cost of living is surprising low (even at tourist prices).  You can find out more about being a location independent entrepreneur in Saigon here
8. Philippines – I have seen and heard many reviews about living the laptop lifestyle in the Philippines and you can see more here
9. Costa Rica – this destination is becoming more and more popular among retirees and digital nomads alike.  You can find out more here
10. Bulgaria – Another cool European destination you can get more information here.
Of course, there are legal implications to set up a business as a location independent entrepreneur.  Here are a few resources that you can use to gain more clarification:
1. Flag Theory
2. Get e-Residency with LeapIn and run your business as a location independent entrepreneur from anywhere in the world with less hassle.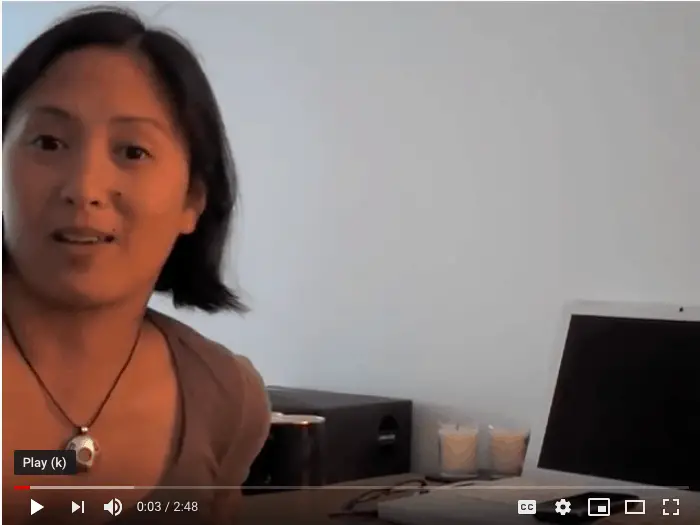 Actual costs of maintaining a location independent entrepreneur
Here are 10 cost-related things you need to consider for your location independent entrepreneur and lifestyle:
1. Internet Access
– your business will not be virtual or location independent without Internet access so be sure to put aside a budget for this accessory
2. Laptop
– you may want to place some insurance on your laptop to keep productive and to get your laptop replaced in a hurry.
3. Accommodation
– can cost anywhere from $800 to $3750 a month but the lovely alternative is house sitting and you can learn about it here.
4. Food
– to budget for this can be difficult as your diet will be different from others
5. Insurance
– this goes without saying but getting your health insurance and theft insurance organised in case of many possible emergencies. I have come across prices ranging from $1,200 to $3,500 a year.
6. Marketing
– the lifeblood of any business is getting clients and generating leads does involve a bit of marketing and prospecting.  You can market for free it just requires time or you can set aside a budget starting from $500 a month.
7. Web properties
– the cost of keeping all your websites and blogs up, running and maintained has its costs.  There are some lovely web hosts available, read about finding WordPress Hosting here.
8. CRM
– placing clients in a solution that automates the prospecting process is a must and is the only way to manage your pipeline.  Two of the popular solutions are AndCo and Dubsado.
9. Travel
– It is obvious but if you are a location independent entrepreneur the whole idea is to travel right?  So setting aside a budget for travelling is a must.
10. Software
– one should always remember to include software or applications that help with efficiencies but to keep you productive and your business as automated as possible.
Budgeting for this is a big step in becoming successful so do your research to avoid coming up short.  You may also have other items on the list that relates to health or wealth.
So, over to you, what has been your experience in planning and becoming a location independent entrepreneur?  Do share your thoughts in the comments below.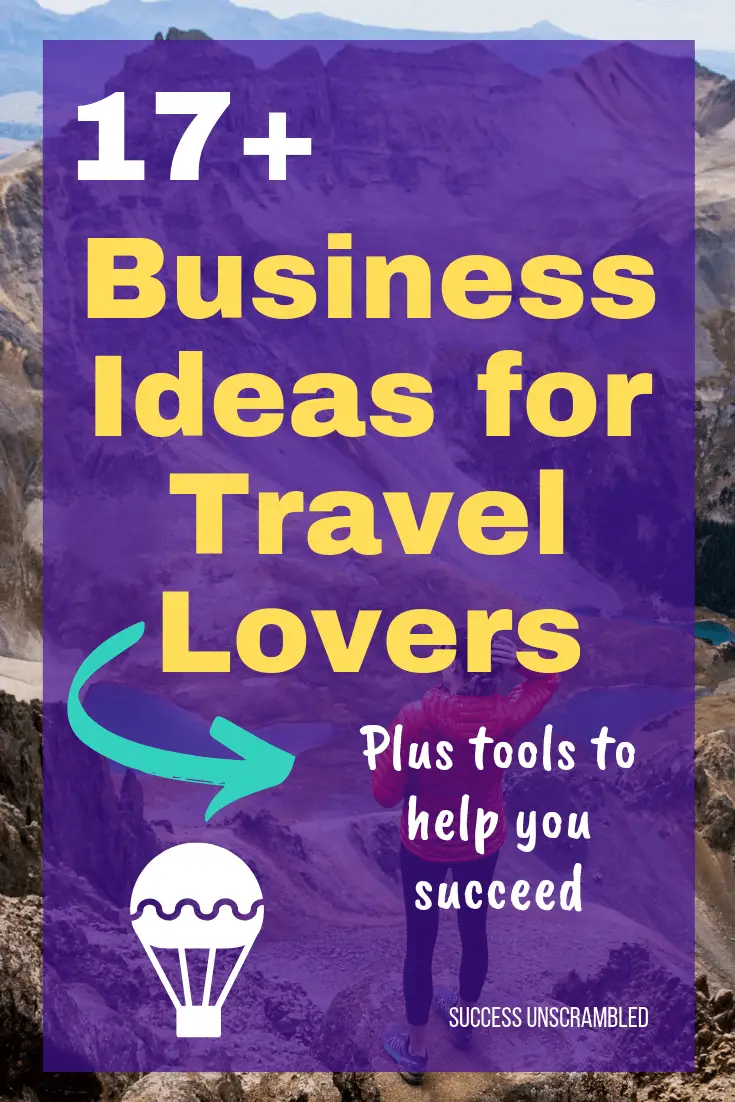 Announcements
I will cover some traffic attraction hacks across LinkedIn as well as Pinterest, Twitter, SEO and Facebook so get ready to join.   Remember to grab the free goal setting planner printable to plan your next 12 months.
You can subscribe to our podcasts to get notified when more success stories become available.  In case you missed it check out the posts on how to become an entrepreneur, check out these high paying affiliate programs and 9 productivity apps.
If you need help setting up a marketing plan for your blog feel free to book some time in my calendar and I will be happy to spend an hour with you going over specifics.
If you need help setting up your profile on Pinterest or you need someone to manage your Pinterest account on a monthly basis you can work with me here.