Podcast: Play in new window | Download (Duration: 23:25 — 32.6MB) | Embed
Subscribe: Google Podcasts | Spotify | Amazon Music | Stitcher | Email | TuneIn | Deezer | RSS | More
Are you wondering how to add social media links to a YouTube Channel?
As broadband speeds increase it is normalizing the need for quality video content.
Gone are the days of promoting your business with simple text and images.
Two great examples of this are TikTok and Instagram.
Every section of Instagram caters for video content.
Let me know if you are facing the following challenges with marketing on YouTube.
You want to use YouTube to generate leads
Video editing seems to be scary
Content planning for YouTube is overwhelming
Instructions to brand your YouTube channel would be awesome
Any time-saving hacks for YouTube marketing would be great
If only there was a way to get the cliff notes version of how to get the most out of YouTube marketing.
In this post, you'll learn how to add social media links to a YouTube channel as well as awesome tips to exponentially grow your account.
Disclosure: Please note that this post may contain affiliate links which means that if you buy one of my recommended products I get paid a commission for sharing the link at no additional cost to you.  I only recommend products that I have tried myself and have experienced success.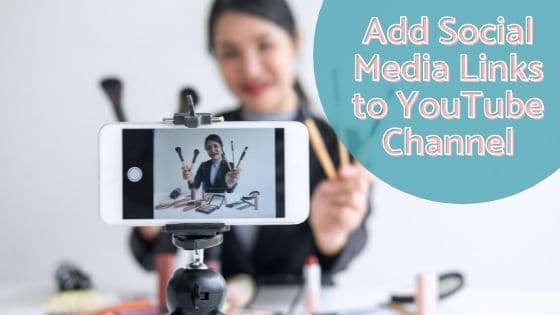 5 Things You Didn't Know About YouTube
Before diving into the tutorial about how to add social media links to a YouTube channel.
It would make sense to delve into a few important YouTube facts.
These facts are important because they will save you a whole lot of time and energy.
They will also help you with content research and planning.
1. YouTube Search
Many small business owners believe that YouTube search works in the same way as Google search.
However, this is not the case because YouTube is a search and suggestion engine.
It means that whenever you search for a video on YouTube you also get a list of related suggestions.
2. Less is More with Content Planning
If you are a blogger, you'll know that writing a post could range from 800 to 8,000 words in length to satisfy the blog reader.
What's cool about converting a blog post into a YouTube video is this.
One blog post is the equivalent of 3-8 videos of YouTube content.
So, if you already have over 100 blog posts like me then you already have content to last for 8 years on YouTube
3. Consistency is Key
The number one secret to growing your audience on YouTube is to publish content consistently.
Think of your channel as a TV series.
Publish content every week on the same day and time.
4. End Screens Have Power
Like many social media platforms, YouTube prefers to have users stay on their platform for as long as possible.
A great way to achieve this on your channel is to add an end screen to every video to help your audience to keep watching.
I'll explain how to do this in a future resource.
5. Playlist Secrets
When you set up your YouTube channel videos be sure to categorise them.
Just like your blog posts fall into categories or buckets.
Your videos should also be assigned to categories to increase retention rates.
This can be achieved using playlists (12 max).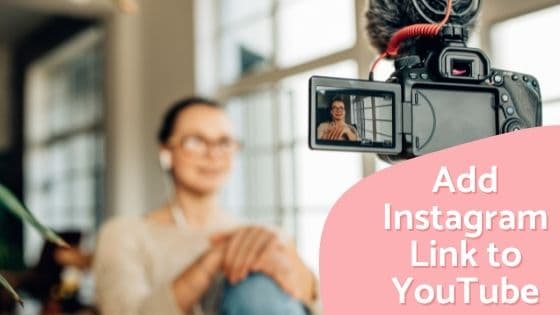 Set Up Your YouTube Channel for Success
Whether you plan to create 3 months of video before creating your channel or you just want to create your channel first.
It is best to set up and optimise your channel to give your subscribers the best experience.
The 5 most important areas to get right are as follows:
Brand image
Photo
Watermark video
Channel name + description
Social media links
Let's look at each one individually so that you get the help you need in each area.
Brand image
One of the most difficult images to create from scratch on YouTube is the brand image or channel art.
The reason why it's hard is that it caters for a large variety of screen sizes including mobile devices and TV screens.
Although you can get a template in Canva, it doesn't always highlight the specific area to focus on.
When you create a new YouTube channel art design in Canva.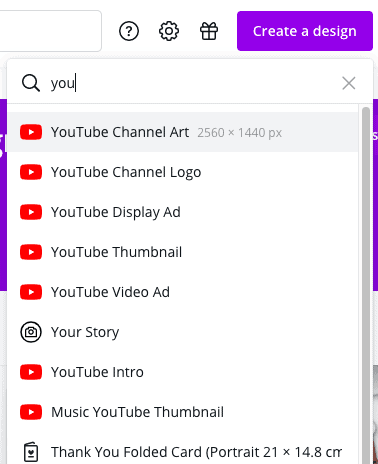 Be sure to choose one of the templates in the left-hand column as a guide.
If you don't you'll risk having to spend a lot of time getting the text to line up correctly.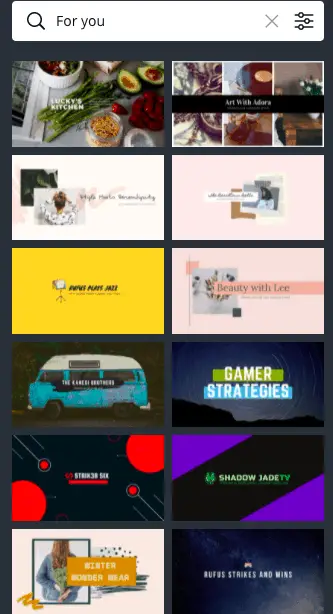 Notice how the copy or text in the examples above are all located in a small area of the image.
Follow these examples and you'll save yourself a lot of time and energy.
Photo or Picture
YouTube is very generous because it allows you the opportunity to upload a photo of yourself or a logo.

I am a firm believer that you'll connect much better with your audience by uploading a personal photo compared to a logo.
Have your photo ready and I'll show you where to upload it later.
Watermark video
As you are probably aware it is very easy for people to download your videos from YouTube.
One way to combat this problem is to add a watermark like your logo to all your videos.
Rather than doing this individually, you can have this added automatically.
Channel Name + Description
It's important to also have your channel name and description ready for optimising your channel.
Remember that these aren't set in stone if you're still unsure of them.
Just have something ready to go.
Social Media Links
Finally, have the links to your social media accounts saved somewhere for the optimisation process.
These include your Facebook page, Instagram account and other social media networks.
It doesn't mean that you need to set up new accounts on social media websites for this exercise.
If you only have 1-3 social media sites you can use those and add others as your business grows.
Remember that you have the ability to add custom URLs for each of your main landing pages or for your official website.
Add Social Media Links to a YouTube Channel
Now that you have all the items you need to brand your YouTube channel let's get it set up and optimised.
Step 1
Log into your YouTube account and navigate to your YouTube studio.
Click on the "Customize Channel" button on the right-hand side of the screen or top right.
You'll be brought to a view that has 3 options in a sub-menu. These include layout, branding and basic info.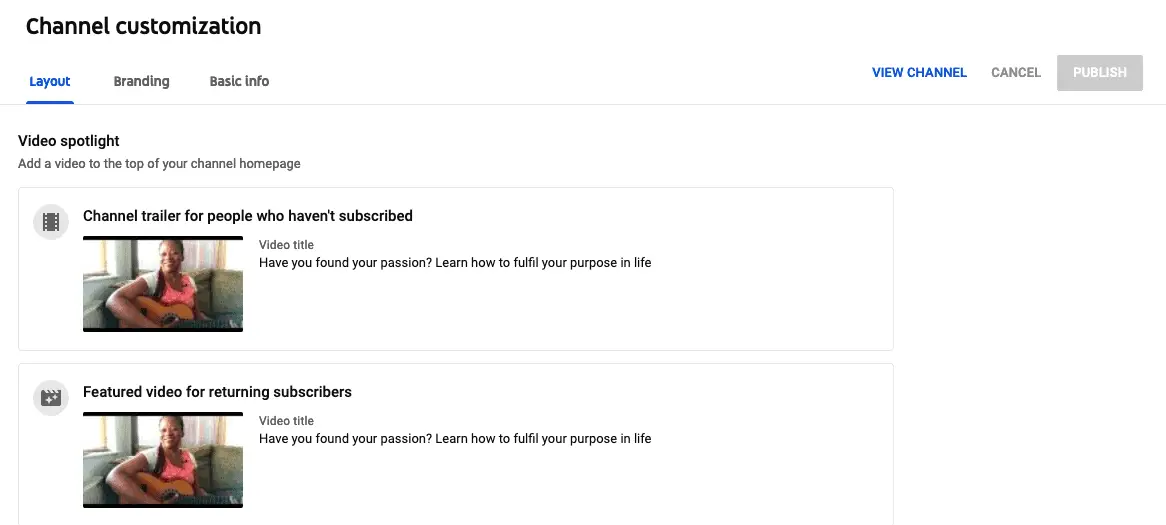 The layout option is for adding featured and trailer videos as well as playlists.
If you don't have any videos yet then leave this section for another time.
Click on branding and you'll see the option to add your photo, channel art or YouTube channel banner and your video watermark.
After uploading these 3 head to step 2.
Step 2
Choose "basic info" from the navigation submenu and you'll be presented with two options.
The first is to add or update your channel name right next to the pencil icon.
There's also the option to add your channel description.
After adding these scroll down a little and you'll see an area called links.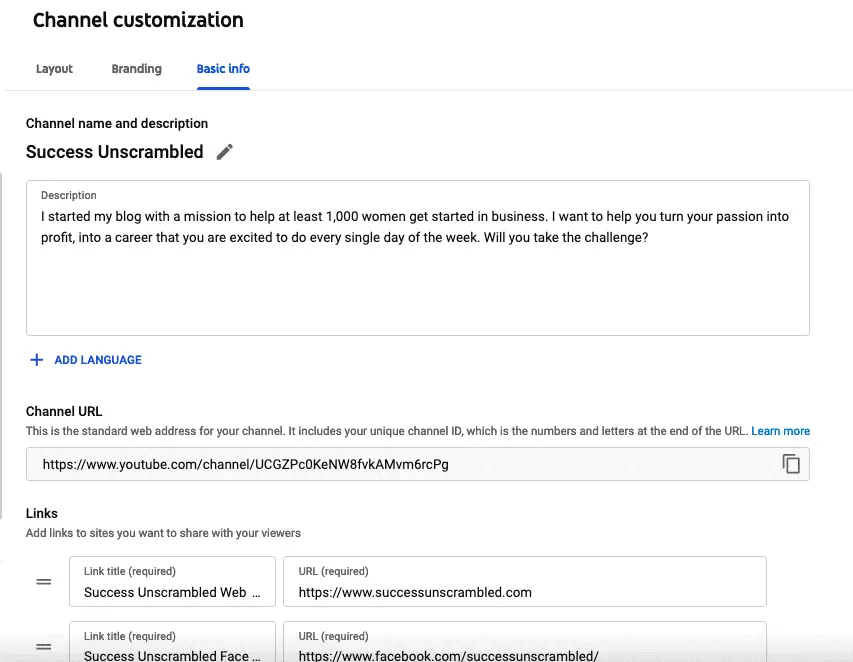 Spend some time adding a link to each social media profile.
Be sure to give each of them a name as these are mandatory fields. They also serve as anchor text links next to all social media icons.
Remember that you have the ability to sort or rank these links as well.
Finally, it's important to update the links in the banner section so that the number of links displayed matches the total links added.

Publish your updates and do a happy dance. Lol!!
You'll see the social media buttons appear inside the YouTube banner.
11 Video Marketing Tools for Small Businesses
Over the last 4 years, I've learned so much about video marketing that it's unbelievable.
If you feel stuck when it comes to video marketing here are some tools that'll help you grow fast.
1. VidIQ
Earlier I mentioned that YouTube is different from Google search because it is a search and suggestion engine.
Did you know that there are 3 tools used to conduct keyword research for YouTube?
VidIQ is one of them and it's great for overall channel keyword research.
2. TubeBuddy
The next keyword research tool is TubeBuddy and it's great for researching titles and topics.
If you have less than 1,000 followers then it only cost $5 each month.
It is a must-have tool for YouTube creators.
3. MorningFame
The final tool for keyword research is MorningFame and its strength is finding the best tags for YouTube videos.
Unlike many other social media platforms, YouTube requires a lot of optimising to get it right.
Your video's description is also important to increase ranking in the search.
4. Rode SmartLav
Getting the sound on your videos right is vital to your YouTube success.
Two ways to accomplish this, you'll need to ensure that the volume during the recording phase is great.
I use the Rode SmartLav to get great sound while recording.
The Rode SmartLav can connect directly to your smartphone or camera.
Trying to speak at the same volume while recording can be difficult.
5. Auphonic
Using a platform like Auphonic is great for levelling the sound throughout the entire video.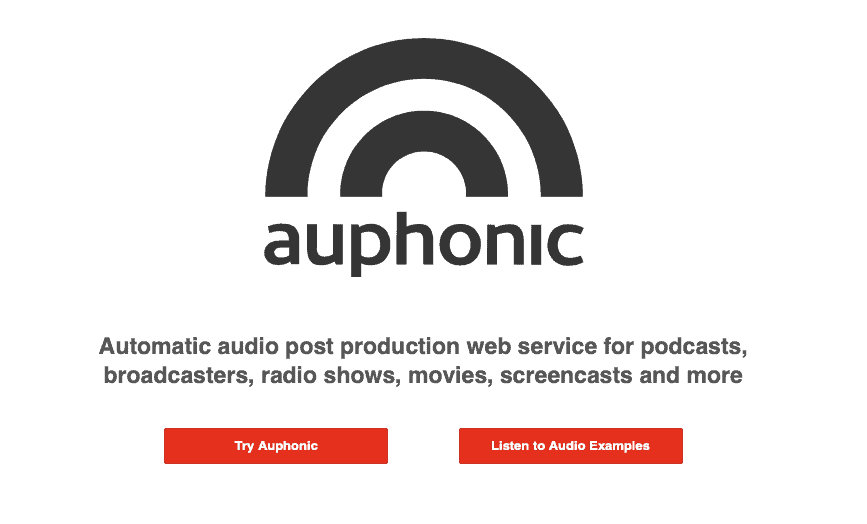 There's a free plan that you can use to get up to two hours every month to level your audio throughout.
6. Filmora
One of my favourite ways to edit my videos is by using video editing software called Filmora.
It is so easy to use and you can get it for a one-time price, no monthly subscriptions.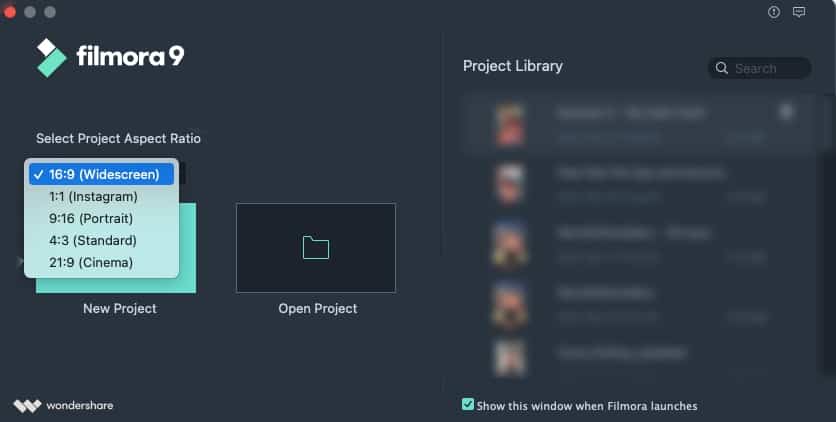 You can do almost any kind of enhancements like split-screen, sound effects, fading, speed adjustments, volume enhancements, picture in picture and adding titles.
7. Epidemic Sound
If you need a wide variety of background music for your video that's royalty-free.
Head over to Epidemic Sound and check out their huge variety available.
It means that you'll not run into any copyright issues or flags on your channel.
8. Canva
You know that creating fabulous thumbnails is important for getting people to stop the scroll.
So, using a platform like Canva to create eye-catching thumbnails is vital to your success.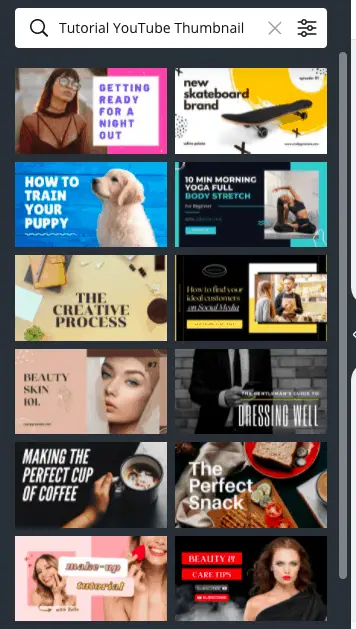 Check out the examples that are available in Canva and feel free to look at other creators in your niche.
9. Clipscribe
A great way to add captions or subtitles to your video is using a 3rd-party tool like Clipscribe.
Youtube does automatically generate captions for your video, however, these aren't always accurate.
Clipscribe can also make your videos stand out with its countdown timers and headline features.
10. ClickUp
Managing a weekly video marketing project for YouTube does require a level of organisation.
However, using a project management tool like ClickUp can help you and your team stay more organised.
You can check out my ClickUp social media calendar here.
11. Agorapulse
As you probably know it can be a challenge to schedule your videos in bulk on YouTube.
One social media scheduler that can help with scheduling content for YouTube is Agorapulse.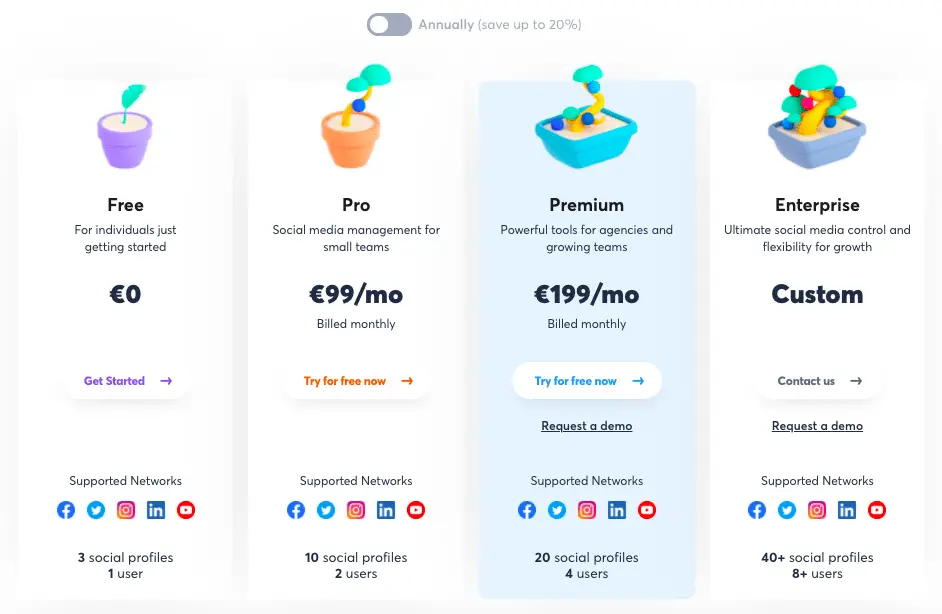 It is best placed for a small business with a social media team as the monthly cost is not cheap.
There's a free version but it only supports 3 social profiles.
Summary
The YouTube Creator Studio seems to change on a regular basis as the months go by.
I would prefer to see this as growth and innovation as the platform matures.
Video marketing is not easy but you'll get results if you publish content consistently for at least 52 weeks.
There are even more tips and tricks to get more video engagement.
Include a hook in the first 5 seconds
Try to create your videos outside once a month (where possible)
Don't be boring
Add a few unexpected twists
Use fun props whenever possible
The first few months is not going to be easy in terms of getting everything right.
However, be sure to push through no matter what and keep your end goal in mind.
Over to you, have you added your social links to your YouTube channel?
Announcements
Remember to subscribe to the Success Unscrambled podcast where you will be the first to hear what's happening in the entrepreneurial and digital marketing world.
Your positive review of this podcast is vital to keeping it alive and running for the next 12 – 24 months so please leave a positive 5-star review for us on iTunes, Spotify or any of your favourite podcast players.
When I started my podcast in 2017 my biggest concern was finding topics to discuss for 52 weeks.
Here I am many years later and although it wasn't easy I persevered and created years of content.
I started this blog in 2017 because I had a burden on my heart to reduce women illiteracy globally.
Because this is a huge undertaking I have decided to help 1,000 women over the next 10 years to become wildly successful in their online business through simplified marketing strategies.
That way we can build a strong business network of women who can donate 1% of their profit and together we can help reduce women's illiteracy worldwide.
Would you like to be part of this movement? Shoot me an email using alvern (at) successunscrambled (dot) com.