Podcast: Play in new window | Download (Duration: 22:37 — 31.6MB) | Embed
Subscribe: Google Podcasts | Spotify | Amazon Music | Stitcher | Email | TuneIn | Deezer | RSS | More
Are you trying to save money on clothes? Do you need creative ways to save hundreds on clothing every month?
Clothing habits is one of those controversial topics that can be a bit tricky as I can easily step on people's toes.
There are several schools of thought when it comes to finding the best clothes and taking care of them.
Many people continue to struggle with what they should wear while working from home.
The reason for this is because what you wear has a profound effect on your ability to be productive.
If you are looking for a pragmatic down to earth approach to clothes then you've come to the right place.
In this post, you will learn a number of practical ways to save money on clothes and still look good even on the dullest day.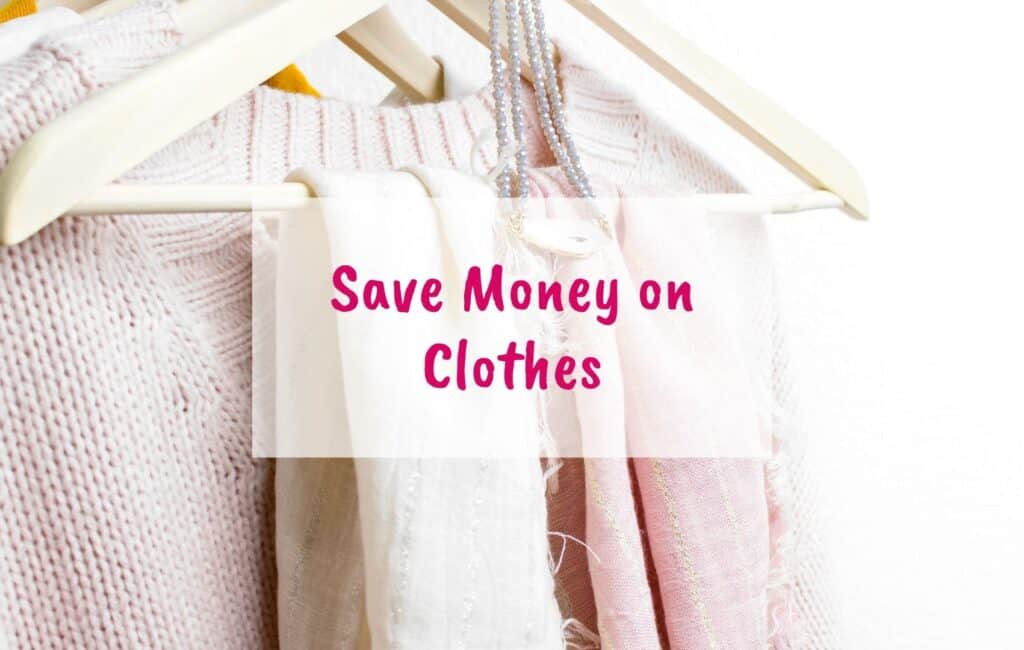 Why Focus on Clothing?
There are things that we do every single day and night of our lives and putting on clothes is one of them.
Can you imagine what life would be like without clothes?
It would be cold and uninteresting. Also, we would all end up on the show, 'Look Good Naked' which would be such a hassle.
I mean, sit down for a few minutes and think about it we need clothes to wear for nearly everything.
In one sense it can be annoying because it means dirty clothes to wash as well as finding something to wear every single day.
There's a friend of mine who sleeps in the nude (or so he said).🤣 I can tell you that I cannot sleep without clothes at all.
Since this is our lot then we have no choice but to conquer this challenge head-on and don't allow it to ruin our household budget.
If you are going to save money on clothes then do it in style and tastefully.
Save Money on Clothes 19 Ways
Let's spend some time looking at 19 ways to save money on clothes so that we can look attractive 365 days of the year.
These tips and tricks are not difficult but they will need you to be a little more creative on how you buy, wash and store your clothing.
1. Try on Clothes Day
Every few months I like to spend some time coming up with new outfits from my existing stash of clothes.
It is so easy to throw your hands up in the air and declare that you have nothing to wear.
Another deadly assumption is that you have worn the same outfit several times already.
Consider doing a mix and match of existing tops and bottoms. I constantly surprise myself with the results.
2. Give Away Before Buying More
A great habit to adopt before buying any more clothes is to give away those items that just don't fit well or don't compliment your body shape.
There are some items of clothing that just does not fit you properly no matter how you try to make it fit.
Either the size is not right or the cut is just not for you. Simply give it away as it may suit someone else better.
3. Buy Superb Quality Bras
I cannot emphasize this enough. Every few years or so I head over to the department store and get fitted for bras.
There is nothing worse (at least my opinion) than seeing women with bras that don't compliment their body shape.
Here we are in the 21st century and finding the perfect bra is still an issue for some people.
Yes, it is a subject that isn't really addressed in schools so maybe we need to have women clubs for this issue.
4. Mend or Fix Existing Clothes
If you are like me you probably have a favourite top, dress or trousers that might have a tear or rip.
Trust me it makes more sense to fix it at home compared to throwing it out. It is so difficult to find a replacement item.
You may be thinking that you don't even have a sewing machine and you don't know how to sew.
Throw a 'fix your clothes party' with a few friends who can sew so that you can get those clothes fixed.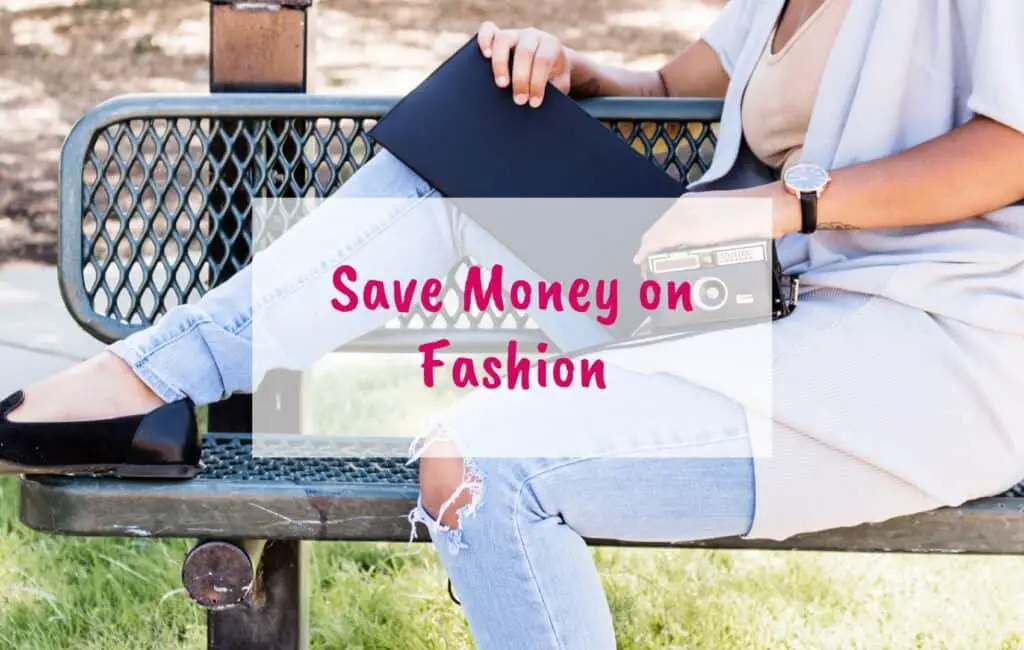 5. Shop for Comfort
Have you ever worn an itchy item of clothing? One of the most annoying experiences for me is wearing uncomfortable clothes.
It could be an itchy label, a lazy zip, a pair of pants that twists when you walk or even straps on a dress that drop off.
Unless you (or a friend) are great at altering an outfit to fit you perfectly then you are better off giving it away.
Life is too short to be stressed about clothes that just don't sit right on your body.
6. Try Before You Buy
I know several people who dislike trying on clothes in the shops before they buy them.
What they don't realise is the cost of acquiring that item of clothing goes up when they need to go back and change the size or ask for a refund.
Yes, it is going to be stressful trying on clothes in shops and you may not get to see if it matches with existing clothes and shoes.
However, consider the cost of not trying it on before buying it.
If you are buying it online and it is free delivery and returns on postage then that will help lower the cost of acquisition.
7. Wash Whites Together
You are going to laugh at this one but it will make sense in the long run. I don't wear white clothes every week so here's what I do.
The moment I decide to wear anything white on a given day I tweak my wardrobe for the rest of the week to include white items.
So, at the end of the week, I can do a wash with only white clothes.
In case you are wondering about white bras, if I wear a white bra this week I will also wear one the following week as well as other white items so that I can do a wash.
8. Choose Wash and Wear Items (Knits)
When buying new clothes I tend to focus on items that are easy to wash, dry and wear without ironing.
I don't have an electric dryer as I only use an air dryer to try and save the environment.
Neither do I have the time to spend every week ironing a bunch of clothes. Life is too short to be ironing every week.
Yes, I do have friends who would iron boxer shorts, bed linen and almost anything in their homes.
Ironing bed linen is not something that is a priority for me at all.
9. Think Thrift or Charity First
Depending on where you live you will be familiar with thrift or charity shops where you can pick up some 2nd hand clothes.
In a world of fast fashion, it is easy to think of buying all your clothes brand new.
However, you may find better quality clothes in thrift shops which is good news and a win-win for everyone.
10. Two Really Good Quality Jeans
Over the years I have learned that a pair of jeans can work so well at so many events.
Actually, at one point in my life, I disliked jeans because they used to be so stiff.
However, they are now so soft and supple I can wear them for longer periods of time without feeling restricted.
At least one black and one blue jeans in your wardrobe will give you several options to match with tops.
11. Avoid Dry Clean Only
You know that I am full of stories so I have to tell you this one. Many years ago, there was a sale on in a countrywide store and I was combing through the racks.
I found this gorgeous jacket for less than $20.00 with a matching corset top for only $5.00.
The label read dry clean only but I still purchased them. I really tried hard to not wear it too often so I'll not have to dry clean them frequently.
Yes, if you guessed that I probably ended up paying $100.00 to have them cleaned over time you are right. What was the point?
Stay well away from those items with dry clean only labels.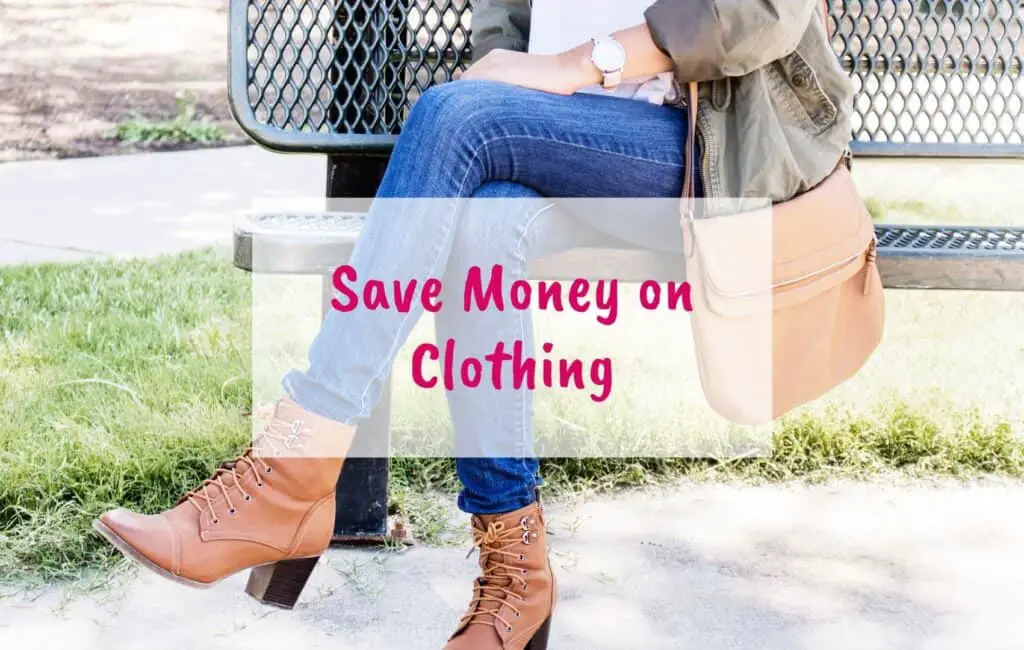 12. Grab Loads of Basics or Classics
There are some clothes that never, ever go out of fashion. Some people call them basics while others call them classics.
If you are still not sure what I mean, think of them as timeless pieces. They are normally in regular colours like black, white, red or blue.
These are great to have in your wardrobe all the time because they never go out of style and they fit perfectly.
Examples of these include; straight fit trousers or jeans, tank tops, cardigans, leggings, shirts.
13. Choose Quality over Quantity
This may be obvious to a lot of people but it makes perfect sense to buy one really good quality item compared to 4 cheaper ones.
Let me give you a practical example. You may be tempted to buy 4 t-shirts for $20.00 compared to one good quality top for $20.00
Always try stuff on to make sure the fit is right for your body. You will get more wear out of that quality top for many years to come.
Those 4 t-shirts may be riddled with holes after a few washes.
14. Take Great Care of Your Clothes
I have seen people mistreat their clothes so much that I wonder why they do it.
Over the years I have been to many trips and camps meetings so I see people and their clothes.
If you take care of your clothes your clothes will certainly make you look good for many years.
15. Wear Clothes More Than Once
It has been my experience that wearing clothes more than once before washing it really prolongs its life.
Depending on the occasion, it may make sense to wear clothes twice before washing them.
I have observed that it is not a good idea for some people due to their high body odour.
However, the trick is to wear another basic top (short-sleeved tank top) under your favourite top on the first and 2nd occasion especially during winter when it is cooler.
Jeans can easily be worn twice as well depending on how long you wore them the first time.
16. Wash Using Good Quality Soap
To help prolong the life of your clothes, try washing with good quality detergent.
The reason for this is that you want to remove odours and deodorant stains as well as you want to smell clean all the time.
A good quality detergent will not destroy the fibres of your clothing but prolong them.
This habit will really help you to save money on clothes in the long run.
17. Store Your Clothes Properly
After spending so much time finding, matching and washing your clothes it is important to store them really well.
Even if it means storing them in a suitcase or plastic tub with potpourri at least store them well.
I also hang many items in the wardrobe like good quality tops so I would not need to iron them.
18. Search Google for Coupons
Never pay full price for a brand new item of clothing. Take note of when your favourite clothing stores have sales each year.
Save up your list of things for when they have their sales on. Also, check online to see if you can save more.
Remember to join the store's email list so you will get notification of premier sales.
19. Follow Your Fashion Blogger
Always keep up to date with your favourite fashion blogger as they may have access to exclusive deals and coupons.
Check their descriptions on YouTube as well as their blog for hidden coupon codes.
Also, check Instagram hashtags for even more savings.
20. Check Washing Instructions
It is important to wash clothes at the right temperature and under the best conditions to maintain the best quality.
Once upon a time, I had the experience where there was a malfunction with the hot water tap to the washing machine.
My clothes were boiled in the washing machine and I had no choice but to throw them out.
21. Become a Fashion Influencer
One of the best ways to get great clothes for an unbelievable price or for free is to become a fashion influencer.
Yes, it will mean taking loads of photos and dressing up. It will also mean scheduling Instagram posts.
You may decide to use YouTube as your hub so it can mean doing a fashion show once a week.
If it is something that you want to do then go for it.
Summary
That was such a big list of tips and tricks to save money on clothes that I decided to summarise it for you.
Try on clothes day
Give away before buying
Buy quality bras
Fix existing clothes
Shop for comfort
Try before you buy
Wash whites together
Choose wash and wear
Think thrift first
Good quality jeans
Avoid dry clean only
Load up on basics
Quality over quantity
Care for your clothes
Wear more than once
Use good quality soap
Store clothes well
Search for coupons
Follow your fashion blogger
Check washing instructions
Become a fashion influencer
There you have it in a shortened format so that you can see areas where you can make simple tweaks.
Over to you what have you done in the past to save money on clothes in a big way?
Announcements
Remember to subscribe to the Success Unscrambled Podcast where you will be the first to hear what's happening in the entrepreneurial and digital marketing world.
Your positive review of this podcast is vital to keeping it alive and running for the next 12 – 24 months so please leave a positive review for us on iTunes, Spotify or any of your favourite podcast players.
If you are looking for ways to save money on makeup then feel free to grab this valuable resource
Are you interested in saving in other areas as well? Check out how you can also save money on food here.
Struggling to stay within your monthly budget? Here is a big list of things to stop buying that will help you save over $1,400 a month.
The goal of Success Unscrambled is to help female entrepreneurs become more visible using organic marketing strategies.
So that they can scale their business quickly and gain the time-freedom they need with their loved ones.