Podcast: Play in new window | Download (Duration: 34:25 — 47.8MB) | Embed
Subscribe: Google Podcasts | Spotify | Amazon Music | Stitcher | Email | TuneIn | Deezer | RSS | More
Are you thinking of setting up free email marketing services for your blog or website but unsure of your options?
As bloggers and entrepreneurs, we are aware of the advice from our role models, mentors and business coach that we should set up email marketing from day one.
However, when it is time to choose a provider the process can be a bit daunting. Choosing a free plan seems sensible but which one is the best?
You see many of us struggle because some of these providers use jargon that just does not make sense.
Another big hesitation could be that we have no idea what to offer anyone who signs up or what a welcome series should look like.
Let me spend some time with you outlining my experience as well as the available options.
Do You Really Need Email Marketing Services?
Well, the blunt and truthful answer is yes. The number one reason is that your email list can be a great source of traffic.
Right now many of us depend on Google (SEO), Facebook, Twitter and Pinterest to bring traffic to our website.
What if you get up one morning only to realise that Google made a huge change in their algorithm.
This change affected you so much that your traffic went from 3,000 visitors a day to 100. What will you do?
We all know that Pinterest traffic dwindles as well so it is not 100% guaranteed.
However, having an email list of 1,000, 10,000 or even 100,000 subscribers means that you can easily send one email and make a 5-figure income (of course it depends on your list).
Building a list of 100,000 responsive subscribers does not happen overnight so you need to start early.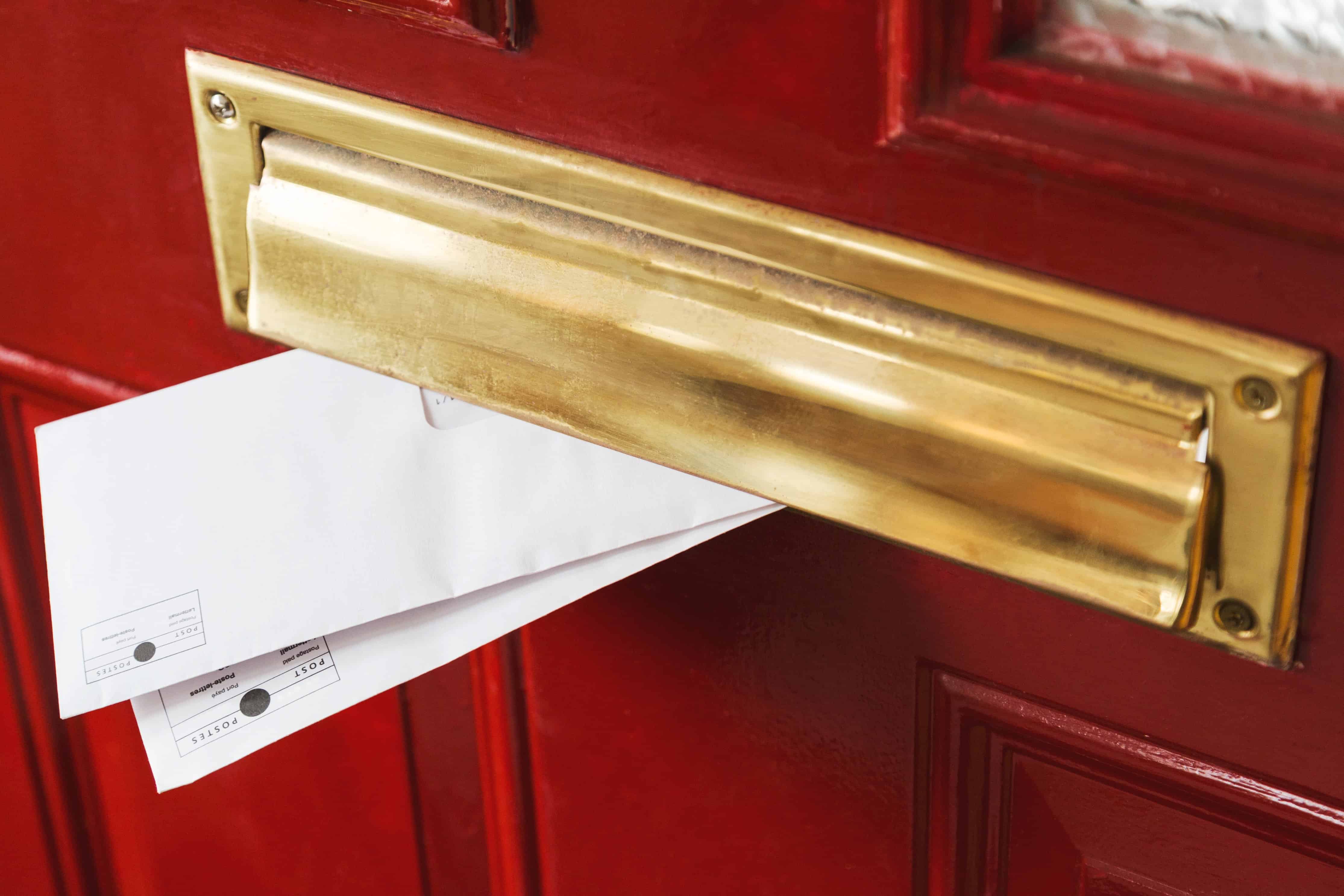 What to Look For in a Good Email Marketing Service?
I am so glad that you asked that question because this is the key to finding an autoresponder that suits your needs.
As this is vitally important let's spend some time looking at the fine print.
Here is a list of key features to look for in any email marketing service: 
1. Total Number of Subscribers
As we are looking at free email marketing services it is important to know what limits you have on the total number of subscribers. I believe that having a minimum of 1,000 subscribers is worth the effort.
2. Sending Broadcasts
Once you have subscribers on your list it is important to have the ability to send out a monthly or weekly newsletter or a broadcast to everyone.
3. Limit on number of emails per month
The other time that you may want to send out emails is after someone joins your list by sending them a welcome email sequence. 
If your provider has a huge restriction on monthly email limits then you may want to change.
For example, if you have a free email course then those emails also count towards your monthly limit. 
So, a good number to shoot for is 5,000+ emails per month to cover all options.
4. List Segmentation and/or Tagging
This option may not sound like a needed feature but think about it this way. If you have 5-10 different freebies, email courses, workbooks, etc. and all your subscribers are bulked into the same list how would you know who is interested in what.
Many email marketing providers have segmentation as standard but others take things a step further and offer tagging to help you dissect your list even further.
For example, all those who signed up for a free checklist but also expressed an interest in webinar or workshop.
5. Email Capture Forms
I am not sure if it is even possible that there is any provider that does not provide email capture forms but just in case put this one on your list.
Some of them have nice forms while others are okay. I have always used the forms that come with my website theme then hook it in with my email service provider.
6. Autoresponder Facilities
I mentioned this earlier in a tiny way but I will go into more detail here. After someone subscribes to your email list it would make sense to send them a welcome email.
However, what is even better is if you can send them a welcome email sequence where the goal is to build a lasting relationship.
This is achieved by introducing them to your community, give them more value, find out how you can help them and offer them another product or service.
Automating this process is what is done via an autoresponder.  Without it you would need to sit down an email everyone individually that joins your list.  Who has time for that?
7. Trigger based marketing or workflow automation
Remember I mentioned tagging earlier? Well tagging can only occur if your email service provider offers trigger based marketing.
Some providers call it visual automation or workflow automation. It just means that if your subscriber does something like click on a link in your email then you can get the service to move them to another list.
Or maybe you want something else to happen when someone buys one of your products or services.
8. Integrations
This may be pretty obvious but you should have the ability to integrate your free email marketing services to your site in some shape or form.
It helps you to automate the collection of emails or subscribers from your website.
9. Ability to Export your List
I recently needed to move to a new email service provider and I panicked as I never thought I would ever need to export my email list.
Then I found out that not only did they have the ability to export the list but that I could export it by segment.
It does take a lot of time to move to a new email service provider so choose your free email marketing services wisely.
Top Free Email Marketing Services
Now that we know what to look for in a good provider let's have a look at the email marketing services that you can use for free.
1. SendInBlue
With headquarters in France this company seem to be becoming more popular by the day.
The free account gives you unlimited contacts as well as the ability to send 300 emails a day which works out at roughly 9,000 emails a month.
There is a segmentation tool available and customisable contact forms. They even have a handy workflow editor which is great news.
To put the icing on the cake they even have an API integration with WordPress which means that they may even integrate with your favourite theme.
In terms of GDPR compliance, SendInBlue claims that they have a much better system compared to MailChimp and you can read about it here.
Cons
The main drawback I see so far is that daily limit on email sends as it means that you will not be able to send a broadcast email to your list of 900 contacts in a single day.
2. Email Octopus
So I have to start off this one by saying that the only reason why I am including this one is that the service is free for up to 2,500 subscribers.
This company is registered in the UK and offers any small business a free forever package. Also, no limits on the number of emails sent per month.
They integrate with over 500 products and services including WordPress which is great news.
Workflow automation is included as standard. They offer time based as well as drip sequences. So, they get welcome email sequences.
You will also get real time analytics as well as custom email forms that you can use to grow your subscriber base.
One thing that stands out about this provider is the ability to send using multiple brands (great if you have 2-3 different blogs).
Cons
A really big drawback for me is the fact that your emails will have their branding on it. The fact that their free option is called the 'Shrimp' package for me is a big turnoff.
3. Benchmark
With a name like that one can expect big things from Benchmark. Just visiting their home page I am already impressed by their editor.
With headquarters in LA, California, Benchmark has over 100 employees in over 15 countries.
You will have the ability to get the free plan for up to 2,000 subscribers as well as a massive 14,000 email sends per month.
The ability to have email capture forms for leads, contacts and support is a standard feature.
Cons
They don't support a welcome email series on the free plan neither does it come with workflow automation.
In fact, they don't seem to support segmentation either on the free plan so it appears that there are very little options available on the free plan with Benchmark which is very disappointing.
4. MailChimp
With a name like MailChimp you are probably wondering why these email marketing providers use animals or creatures in their product names I really don't know.
I can only assure you that no animals, humans or creatures of any description were harmed in the writing of this blog post. Whew!
With over 800 employees and headquarters based in Atlanta, Georgia, MailChimp is probably the best known email marketing provider among entrepreneurs and small business owners.
They offer a free package where you can get up to 2,000 subscribers and 12,000 email sends a month.
While their support is limited to the first 30 days on the free account you do get email capture forms and workflow automation.
Segmentation, tagging and basic reporting are also included as standard.
They do have a heavy focus on e-commerce as they have a direct integration with Facebook Ads and Instagram Ads as well as Google Re-marketing Ads.
In terms of a WordPress integration, they appear to be quite vague as to the existence of one or not. You can find their WordPress integration tutorials here.
Cons
Their user interface is not as slick as the one at Benchmark but you will be able to get by with a lot of patience.
5. MailerLite
Based in Vilnius, Lithuania, MailerLite started in 2010 and now have a small team of 39 employees based remotely in several locations including the US.
Their free plan offers a package of up to 1,000 email subscribers and gives you the ability to send 12,000 emails per month.
Landing pages, email capture forms and email support are included in this free plan.
Segmentation, tagging and workflow automation also come as standard together with reporting.
It does have the ability to integrate with WordPress as they have a developer API. I have used it myself and it works.
Cons
I have to say that their set up process can be a bit clunky but you can get familiar with it over time.
Advanced Free Options (Freemium)
There are two further options worth mentioning here for anyone looking for a free option that will enable them to seamlessly moved to a more corporate platform.
The issue with these two options is that there are a number of grey areas that will remain unknown unless you approach their sales team for a more detailed explanation.
Zoho Campaigns
They offer a very attractive free option that will integrate with their CRM platform once you decide to upgrade.
On their site they offer lead scoring as part of Zoho Campaigns but I am not sure if it is included in the free option or not.
The 'Forever Free Plan' gives you the ability to have up to 2,000 subscribers and to send 12,000 emails per month.
HubSpot Marketing
HubSpot also offers a free email marketing tool that comes with many restrictions as well.
It integrates with HubSpot CRM which is also free and as you can expect has some restrictions with such a tool.
Surprisingly the free plan comes with the ability to have 1,000,000 contacts (yes, 1 million) and it does not mention how many email sends per month anywhere so there might be a catch.
If you are interested in this option because you plan to scale up quickly then I would advise you to have a chat with their sales team in the first instance.
SendInBlue vs Email Octopus vs Benchmark vs MailChimp vs Mailerlite
If you are a visual person like me then seeing a side by side comparison of all 5 options will help you to better compare apples with apples.
SendInBlue
A free email marketing service
Customise Email Capture Forms

API Integration with WordPress
Email Octopus
A free email marketing service
Customise Email Capture Forms

Email Workflow Automation

API Integration with 500 Products
Benchmark
A free email marketing service
14,000 email sends a month

Customise Email Capture Forms
MailChimp
A free email marketing service
Customise Email Capture Forms

Email Workflow Automation

Unsure of WordPress Integration
MailerLite
A free email marketing service
12,000 email sends a month

Customise Email Capture Forms

API Integration with WordPress
Now that you have such a comprehensive overview of these free email marketing services it is now up to you to just choose one and get started.
If your next big worry is writing your welcome email series then I suggest that you take a look at this resource right here.
Remember why it is important to grow your email list and how it can help your business in the long run.
I rarely read emails that are sent to me by many bloggers and small business owners as it takes up a lot of my time.
However, that does not mean many of your readers don't want to hear from you.
Over to you, what has been your experience with email marketing and what are you struggling with right now? Leave your reply in the comments below.