Podcast: Play in new window | Download (Duration: 28:29 — 39.6MB) | Embed
Subscribe: Google Podcasts | Spotify | Amazon Music | Stitcher | Email | TuneIn | Deezer | RSS | More
Just when you thought you have heard it all up pops a word that startles, ultrapreneur.  If you never heard this word before don't worry you are not alone.
At this point you are probably wondering, without looking up the definition, is it some sort of an entrepreneur?
I decided myself not to look at the definition for a whole week to see if I can come up with my own meaning of this word.
Recently, I  spent time, over 4500 words looking at and writing about the intrapreneur definition which made sense after much study.
After a week of guessing about the word ultrapreneur, I gave up and of course, I did not get it correct. Surprised?
As you are my reader, I am going to help you understand what it is all about, why it is important and how you can take the first steps into this ultimate world of "elite" entrepreneurship.
Ultrapreneur Definition
I thought that coming up with an ultrapreneur definition would be a piece of cake, lemon drizzle cake if you must know.
However, as there are not a lot of studies published in this market I have managed to narrow it down to a few definitions.
Ultrapreneur Definition Part 1
In an article in Medium.com by Julian Hall, he describes an ultrapreneur as someone who has exceeded at entrepreneurship but goes on to have a positive effect on their family, friends, community, humanity and country.
You can take a step back and assume that is a business person who decided to join the army or become a monk or nun but this is not what Julian had in mind.
Ultrapreneur Definition Part 2
Nigel Clayton in his website Ultrapreneur Success gives a simplistic ultrapreneur definition
Someone who earns enough money to live the lifestyle they want doing want they love and who has ample time to spend it with people they love.
At this point, you are probably wondering if they confused the definition of ultrapreneur with the definition of utopia. I can tell you that is not the case as in utopia people don't work. At least I don't think so.
Ultrapreneur Definition Part 3
A 2018 report by BNP Paribas describes ultrapreneurs as ultimate elite entrepreneurs who are focused on creating a positive impact as well as job creation.
Ultrapreneur Definition Part 4
I was listening to a podcast where Tom Evans, a prolific writer on the topic of Mindfulness, describes an ultrapreneur as an entrepreneur who has mastered the ability to quiet the mind.
He goes on to say that they get more done in less time by taking time out every day to quiet the mind.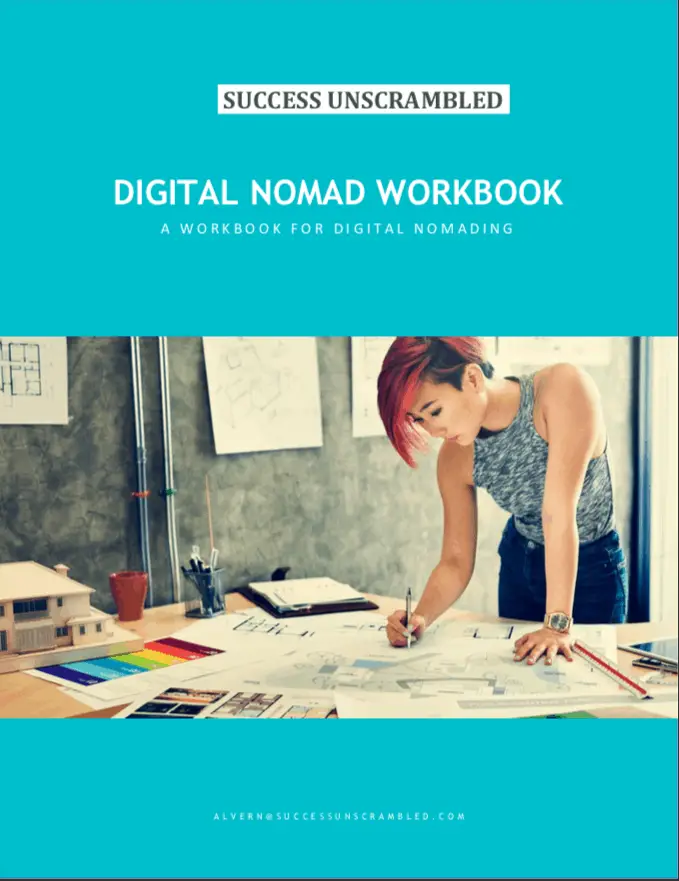 Grab The Digital Nomad Workbook
Famous Ultrapreneurs
As I mentioned in the introduction to this article there isn't a lot of published work on the study of ultrapreneurship.
We would need to look at the lives of past and present entrepreneurs to see which ones are best suited to the ultrapreneur role.
The first few that jump to my mind are:
Richard Branson
1. Richard Branson – for me one core reason why he qualifies is that he thoroughly enjoys what he does as a businessman, see his work-life balance tips here.
He is always looking for ways to make a positive impact on the world at large. Check out the Kodiak Queen project.
Bill Gates
2. Bill Gates – born in 1955 he is well known for his contribution to the Microsoft Corporation which has an impact on business globally.
As if that was not enough after leaving Microsoft he and his wife formed the Bill an Melinda Gates Foundation where he continues to save lives and improve health globally.
Chuck Feeney
3. Chuck Feeney – known as the "Irish-American billionaire who gave it all away." His life ambition is to be "giving while living." He co-founded Duty-Free Shoppers (DFS) in 1965 and after 20 years became a billionaire.
He then founded an organisation called Atlantic Philanthropies which he used to give away an estimated 8.1 billion dollars.
Andrew Carnegie
4. Andrew Carnegie – for sure is next on my list as he had several business interests in iron works, steamers, railroads and oil wells by the age of 30.
He donated money to build over 2,500 libraries worldwide between 1883 and 1929.
Elon Musk
5. Elon Musk – a true picture of someone who absolutely enjoys what he does, Elon Musk, is also making a huge positive impact on the way we live with electric vehicles with Tesla.
Changing the way we pay and are paid via Paypal and even advancing research into space technology through SpaceX.
Why The World Needs Ultrapreneurs?
Why does the world need ultrapreneurs and why should we care?  Well, let's take a look at a few of the reasons listed below:
1. Compared to the standard entrepreneur and the way they work, ultrapreneurs are found to be more balanced in their approach to business and their community
2. Ultrapreneurs don't only care about a business they are interested in a holistic approach to their lives as well as the lives of others
3. Relatively speaking ultrapreneurs are happier because what they do is what they love or enjoy (fewer grumpy days).
4. Ultrapreneurs are very interested in assisting the future generation.  They do this by either leaving a legacy for them to improve on and/or setting up trust funds to promote a better future for them.
5. Ultrapreneurs also seem to be interested in innovation that has a positive impact for generations to come.
How To Become an Ultrapreneur
In a 2016 article on Business Chief, Julian Hall talks about taking a balanced approached to business.
He also suggested these 5 tips to becoming an ultrapreneur
1. Do what you love
2. Be passionate, not emotional
3. Stay in contact with friends and family
4. Start with a team
5. Get a mentor
Tom Evans in an article written in Creativity Portal talks about an ultrapreneur as being an entrepreneur who is way ahead of the pack.
He says that they "jump outside of time itself by tapping into light bulb moments on demand".
He believes that "ultrapreneurs are entrepreneurs who trust their gut". To learn more about this philosophy I decided to listen to Tom's podcast.
Efficiency
He says that research has shown that generally speaking people are 33% efficient on a daily basis.
Tom believes that because Ultrapreneurs spend 10 minutes every day to quiet the mind they are able to increase that level of efficiency.
Because they have a quiet mind Ultrapreneurs become luckier and are able to spot serendipities and unique opportunities faster than the normal entrepreneur.
For the ultrapreneurs, they see adversities as opportunities to serve. They land on their feet every single time.
Our gut and heart are active mind centres that we use to decipher situations if we have a quiet mind. It is possible to tune in to our heart mind and gut mind.
Light Bulb Moments
Light bulb moments only occur with a quiet mind. When we have a quiet mind our consciousness moves from the frontal lobe to the penial gland which is connected to the collective consciousness.
As ultrapreneurs have a quiet mind they are more mindful and clients just turn up when they are short of cash.
Tom claims to have a quiet mind 24 hours a day and he says that this even happens when he is asleep.
The secret to solving a problem as an ultrapreneur is to write it on a sticky note and place it under the pillow and you will either dream of the answer or it will just show up in your life.
Multiple Thoughts
The average human can only manage one thought at a time but the ultrapreneur with a quiet mind can have multiple thoughts at once.
He advises that the best course of action is to jump outside time and get more done in less time.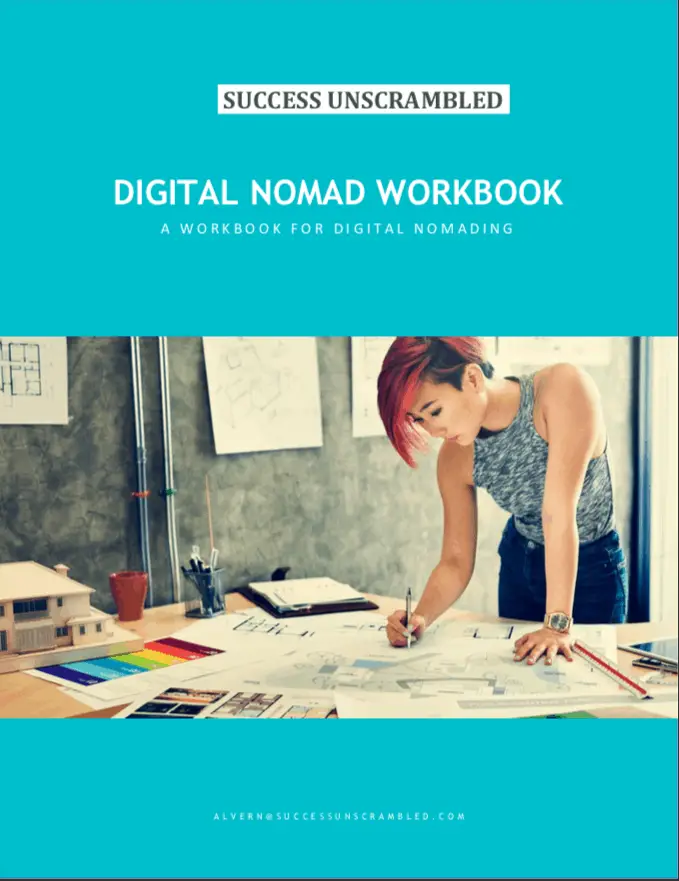 Grab The Digital Nomad Workbook
Ultrapreneur Examples
In an effort to better understand the whole concept of ultrapreneurship it is best to look at a few examples of people who are the epitome of the ultrapreneurial lifestyle.
Ultrapreneur Example 1
North America's first black multi-billionaire Oprah Winfrey is a great example of an ultrapreneur.
While she is known worldwide for the Oprah Winfrey show by 2012 she had given away over $400 million to educational causes.
She has given over 400 scholarships to Morehouse College in Atlanta, Georgia
You can really see her generosity in the fact that she took her staff, all 1056 of them, on vacation to Hawaii in 2006.
Oprah Foundation
She is also known for creating a charity called Oprah's Angel Network which raised over 80 million which provided grants to non-profits
She created another charity in the wake of the devastation of Hurricane Katrina which raised more than $11 million for relief efforts
Ultrapreneur Example 2
Adenike interviewed an entrepreneur back in March 2016 by the name of Jide Olatunbode
At the time was the President of a semi-professional football club, an Author, owned two businesses and also a full-time employee.
Jide confirmed that the secret to his success is first prioritising his interests then scheduling them according to this preset priority.
In case you are wondering if some of his interests suffer, Jide won 4 awards in the space of 4 years and even got a promotion at work.
Jide also believes that Malcolm Gladwell's 10,000-hour rule is a secret to success.
Ultrapreneur Example 3
Best known for her fantasy series Harry Potter which won multiple awards and has over 500 million copies sold.
Joanne Rowling is another one of those ultrapreneurs who is having a lot of fun in her career as a novelist.
Although she has an estimated fortune of over £600 million she spends most of her time giving to charitable causes.
The list of charities she supports includes Comic Relief, One Parent Families, Multiple Sclerosis Society of Great Britain and her own charity called Lumos.
Ultrapreneur Example 4
Another ultrapreneur who is having too much fun is none other than James Dyson. Known worldwide for his bagless vacuum cleaners he has an estimated net worth of £7 billion.
What is unique about him is the story of how his vacuum cleaner became popular. Initially, he tried launching in the UK but the manufacturers were afraid of losing business.
He instead initially launched in Japan where it became a success and even won an International award in 1991 in Japan.
James Dyson went on to set up his own manufacturing company in the UK and disrupted the vacuum cleaner market with a "goodbye to the bag" campaign.
The Dual Cyclone became the fastest selling vacuum cleaner ever made in the UK in 2003.
Dyson Foundation
He set up his foundation in 2002 where he supports design and engineering education. In 2014 he donated £8 million to create a technology hub in the University of Cambridge.
The foundation pledged £12 million to Imperial College London in 2015.
He even announced plans in 2017 to produce an electric vehicle which should be launched in 2020.
Key Characteristics of the Ultrapreneur Business
According to the 2018 BNP Paribas Entrepreneur Report here are the key characteristics of an ultrapreneur's business:
1. A net investible wealth of $25 million
2. Employ an average of 382 people
3. Responsible investors
4. Focused on job creation, protecting the planet, transitioning to clean energy
5. Highly motivated to help people
For them, their ultimate ultrapreneur lies in the person of Fabrice Grinda who left the corporate world at age 23. He formed his web-based startup called Aucland that was so successful that he retired before the age of 30.
Motivation
He continues to invest in hundreds of businesses as he is "driven to make life cheaper and more efficient for millions, if not billions, of people".
Does this mean that if an entrepreneur does not have an investible wealth of at least $25 million?  Or if he/she does not employ at least 382 people they cannot be classified as an ultrapreneur?
To be honest I do not believe that this is the case and that we need to take a balanced approach as to how we can be an inclusive culture and recognise people for their efforts.
After all, these are just "labels" as the real impact is on the lives and economies that are changed because of what ultrapreneurs do locally, nationally and globally.
Multipreneur
While studying the ultrapreneur I came across an associated term called the multipreneur.  The term felt like it fits in really nicely, like a hand in glove and you will see why.
Stephanie Seege from Health Bloggers Community says that a multipreneur is "an entrepreneur who is actively involved in several projects at once."
You will probably agree with me that this definition pretty much describes all entrepreneurs or does it?
Key Characteristics of a Multipreneur
Let's spend some time looking at the key characteristics of the multipreneur
Michael O. Cooper
Michael O. Cooper outlines these 7 traits in his 2015 article on Venture Beat:
1. They are a little crazy
2. They create in a sequence
3. They split their time
4. They have clear roles and responsibilities
5. They rely on key contributors
6. They have a passion for each business
If you are one of my regular readers you know I like to take on board ideas from different people. The reason is to form an objective view of the subject matter.
Dimitrios Settos
In a 2015 article on LinkedIn Dimitrios wrote what he believes are the 5 characteristics of a multipreneur:
1. Ambition
2. A drive to figure things out
3. Varied talents/Interests
4. Willing to take the plunge multiple times
5. Delighted in being busy
Benefits of a Multipreneur
In 2017 Tina wrote an article outlining what she believes are the benefits of being a multipreneur:
1. Financial stability – giving you multiple streams of income
2. Always ready for unforeseen circumstances
3. Creating a world that is different where the expected norm is entrepreneurship
4. A change in mindset
5. Ability to see opportunities everywhere
It would appear that by being a multipreneur has a positive impact not only on the person doing it. This entrepreneurial talent also has an impact on the economy.
Multipreneurs are heavily reliant on their abilities, talents and financial wisdom. The idea is to get themselves and their families ready for the future.
Announcements
Take a moment to subscribe to the Success Unscrambled Podcast where you will be the first to hear what's happening in the entrepreneurial and digital marketing world.
Your review of this podcast is vital to keep it alive and running for the next 12 – 24 months so please leave a review for us on iTunes, Spotify or any of your favourite podcast players.
In case you missed it check out the intrapreneur vs entrepreneur study.
If you are a startup or small business and you need to hire a virtual assistant to complete tasks such as social media marketing, blogging, keyword research or Pinterest account management then take a look at these virtual assistant retainer packages.
Do you want to pick my brain for 15 minutes?  Book some time on my calendar here where I can give you 15 minutes of coaching for free in blogging, digital marketing, podcasting, Pinterest account management.