Podcast: Play in new window | Download (Duration: 28:30 — 39.7MB) | Embed
Subscribe: Google Podcasts | Spotify | Amazon Music | Stitcher | Email | TuneIn | Deezer | RSS | More
Today we take some time to sit down and chat with Alessandra Pollina a is the founder of a PR consulting firm called Pollina PR and Marketing, she helps small businesses with PR and marketing.
PR Consulting Offers These 5 Things
Give the public a reason to take you and your business seriously
Builds up clout for you and your business
Gets you and your business in front of a different set of people
Helps you build lasting relationships with writers and publications
Helps you create an effective media kit to pitch to writers and publication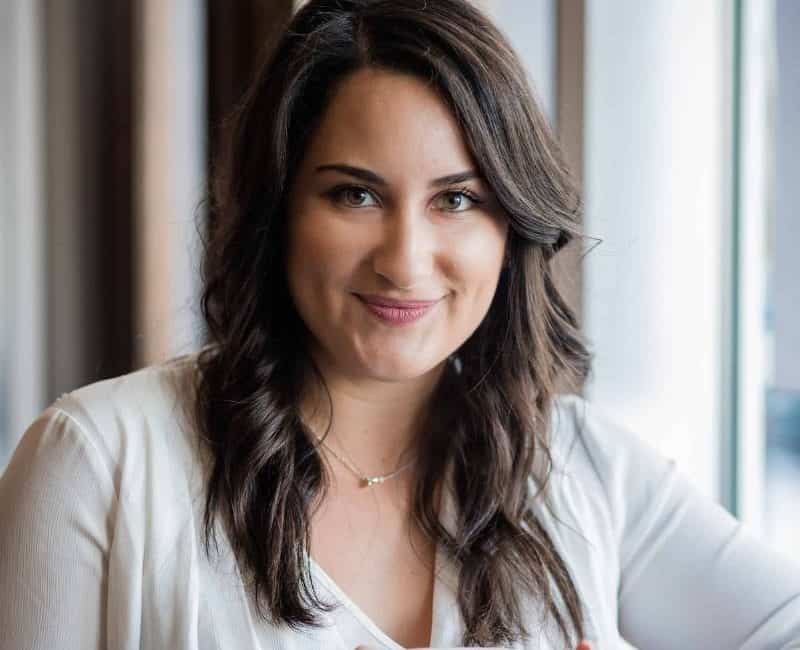 Why She Does PR Consulting
She gets really excited when she has to help other Entrepreneurs and business owners with all the cool things that they are doing. She loves helping spread people's messages and she loves to be a part of it in some way.
She started out with just public relations in a specific sense she will help businesses get featured in the news by pitching journalists and their editors. Trying to get their story featured in a publication.  PR has broadened a bit and it now includes social media, online marketing and all of those things that can be added to the mix to help spread the message.
Her specialisation is still in the media relations because a lot of times it continues to be the missing link that people don't know how to do as much as it is not on their radar but it can have the biggest effect because it enables a business to reach other people that they normally don't reach using direct marketing strategies.
Her PR consulting firm has also grown a lot in the last 12 months as she has found that she likes to work one on one with people more.  Sometimes someone does not want to hire her PR consulting firm as an agency to work on their brand on a monthly basis.
It is more working with them as the business owner to teach them the tools and teach how to create the materials they need as well as how to carry out the strategy themselves so that they can do a lot of the promoting on their own and not tied down to working with an outside agency all the time.
Nobody promotes your business better than you do.  She finds it a bit more fun way to work with them hands-on using a shorter time scale timeline where she can prepare them with everything that they need and let them off into the world to promote their business on their own.
Media Relations in PR Consulting
She explains that media relations within her pr consulting firm relate to creating a wish list about who you would like to write about your brand or business.
It starts with creating a media list which can be specific writers who are applicable for your media or brand or it can start with an idea, you know you have this interesting story to tell about your business or brand and she would see from there which publications would be the most natural fit for the story. So she can approach it from both ways depending on what is best.
She then takes puts the story and brand together and create a media kit in one place that she can go to the publication or writer with the specific pitch.  It is making the pitch and then following up.  Most importantly it hinges on the relationship between the writer or publication and Alessandra herself.
At the end, you will have this earned media coverage of your brand which you will have forever.  You can then save it and share it with people.  It helps promote your brand in such a way that cannot be obtained using any other media.
It should not all about the bottom-line.  The number one reason for promoting your business using PR consulting is building up clout for your business. People will take your business more seriously.  More people will see it and you will get in front of people you would not normally get in front of for years and months to come.
Focus on PR for about 3 months, build relationships and take time to build lasting relationships.  Keep up with the relationships and find new ways to reach out to those writers or publications.  When you have something important to put out there.
Who Was Her Role Model
Her main role models were her parents.  It wasn't until she was older when she knew found out about PR.  She studied communications as her major.  Her first internship when she was in college was probably the thing that shaped her the most.
She worked with someone who owned a small business which was a pr consulting firm and is still one of her good friends to this day.  She really got in there and did pr consulting hands on including how to run a business.  Her husband who was her boyfriend at the time encouraged her to take that step.
Best Advice
Just get started and build from there.  Done is better than perfect.  Progress not perfection she sees people looking at perfecting on something for about four years and actually not starting because they keep thinking that it has to be perfect before they get started.
Biggest Impact + Take The Leap
Starting her business and having her son.  Her son has made her become more efficient as she now has less time compared to before he came along.  She has also become a stronger business person as a result.
She was in a unique situation because in her full-time job she was able to take on clients in her side hustle as she continued working for her boss.  She is aware that she is very lucky in that regard because many people don't have that opportunity to do the same.
She was working at a PR company and taking on her own clients in a side hustle format before she decided to break away and form her own business.
However, she advises that the best time to take the leap is when you realise that you are not happy in what you are currently doing and you spend a lot of time thinking about your side hustle.  Do what makes you happy.  Start taking steps and figure out what you need to do to take you to the next step.
Worst Piece of Advice
Have all your ducks in a row and have everything all figured out before you decide to make a move.  She does not think that you can fully predict how something is ever going to happen later on.  There is no reason to waste time trying to get prepared for what you don't know is going to be.
Something That You Can't-Do That You Wish You Could Do
Where she lives is cold a lot of the time.  She wished she could enjoy the weather all year around.
Bucket List
She does not really have a bucket list because she believes that if you really want to do something you should do it.  Most people have a lot of things on their bucket list that they may not end up doing.  She prefers to have plans and so one of the things she wants to do is go to Greece in a year or so.
Trade Places With For A Day
[clickToTweet tweet="She would trade places with Cleopatra for one day." quote="She would trade places with Cleopatra for one day." theme="style5″] She believes that she would enjoy that life just for one day.  She thinks Cleopatra is so cool.
Guilty Pleasure
In terms of guilty pleasure, she believes that it is a toss-up between a manicure and pedicure.
Final Advice
Get clear on what it is you want to do. Have a bit of a plan, ask for help on what to do.  People start things with a muddied idea in their head about what they want to offer.  If you are having trouble fully explaining it to others then it will be hard to convince them and bring them onboard as loyal clients or customers.
Where Can You Find Her Online
You can find Alessandra online using her website Pollina PR or via Instagram @PollinaPR.
You can subscribe to our podcasts to get notified when more success stories become available.  In case you missed it check out Ruth-Ellen's Success story here.
If you need help setting up your profile on Pinterest or you need someone to manage your Pinterest account on a monthly basis you can work with me here.