Podcast: Play in new window | Download (Duration: 20:32 — 28.7MB) | Embed
Subscribe: Google Podcasts | Spotify | Amazon Music | Email | TuneIn | Deezer | RSS | More
Show notes: How to build self-confidence is the focus of today's episode and with us, we have Ruth-Ellen from the Confident School.
Hello ladies, have you ever wanted to know how to build self-confidence after a major setback?  We have a special guest on today and her name is Ruth-Ellen.
Ruth-Ellen is a Sales Coach and her company is called The Confident School.  She believes that selling starts and ends with confidence.  When you believe in yourself, you can then sell your products and services to anybody.
[clickToTweet tweet="She teaches how to unleash your inner mavericks and become the unapologetic entrepreneur that you are called to be." quote="She teaches you how to unleash your inner mavericks and become the unapologetic entrepreneur that you are called to be." theme="style5″]
Ruth-Ellen's Major Set Back
Ruth-Ellen goes on to share her life story about when she self-experienced a major setback and she found herself lacking lots of confidence.  This took her by surprise as she has 20 years experience in sales and winning multi-million pound/dollar deals the last thing she expected was a loss of self-confidence.
Her divorce completely changed how she interacted with people. It changed who she was to the point where she did not know who she was after a while.
She went on a journey of self-discovery to find herself again.  She wasn't sure which part was truly her and what about her was part of the failed relationship.
The situation was very grim as at one point she had nowhere to live.  Her husband at the time kicked her and the kids out.
As a result of that, [clickToTweet tweet="She does not want any other woman to find themselves in a situation of losing their self-confidence." quote="she does not want any other woman to find themselves in that situation of a broken relationship, homeless, with kids and losing their self-confidence all at the same time." theme="style4″]
Limiting Beliefs and Self Worth
She set up this service to help women who need to know how to build self-confidence either after a major setback or who just generally want to build self-confidence.
Ruth-Ellen enjoys most seeing that lightbulb moment in the women who she assists with coaching.  Women generally have 'limiting beliefs' and feel that they are not enough, they don't get enough money because they don't feel worthy when major setbacks happen in their life they almost lose hope.
Your bank account has nothing to do with your self-worth.  She gets them to the point where they stop seeing themselves as just a number.  She then takes on other aspects of coaching including things like objections.
How To Build Self-Confidence Program
Ruth-Ellen digs a little deeper into the how to build self-confidence coaching program.  It is a 90-day program where she starts at the foundation of what's happening in that woman's life.  At the outset, she has a real conversation with her clients to find out what is really going on.
This initial conversation normally does not address business concerns but life from a personal point of view.  Once these details have been established Ruth-Ellen together with her client then looks at how these personal concerns may be affecting the performance of her client's business.
It affects the way they see themselves as well as the way they see their products and services. It is sometimes heartbreaking for her when she hears the way her clients perceive themselves as individuals.
The program itself is done in sprints where she does a call via Zoom every 2 weeks with her clients.  Homework is given after each call.  Homework can include creating a landing page or writing 100 reasons why that person is the best at what they do.
As part of this how to build self-confidence coaching program Ruth-Ellen has this 'complete-delete-repeat' cycle where clients are encouraged to remove the unnecessary aspects of their lives and/or business.  She helps them get rid of what she calls 'Mom guilt' and focus on the tasks that are going to make a difference.
For Ruth-Ellen's client's transformation will not happen without implementation.  There is no point talking about strategies if her clients have not implemented what they learn into their business.
Homeless and Pregnant At 20
Ruth-Ellen attributes her drive and motivation behind the how to build self-confidence program to unpleasant experiences in her life when her Mother kicked her out of the house and she became homeless at the age of 19.  She then got into a toxic relationship.  Listen to the podcast to learn more of her story.
She decided to dig deeper into faith and God.  She heard a voice say get up and help others.  She decided to volunteer at a homeless shelter called Crisis.  She has been volunteering for about 4-5 days over the Christmas season for many years.
She now sees her circumstances as an opportunity.  As a result, she would rely on her faith in God to get her through the tough times.
Best Advice + Guilty Pleasure
The best advice she has received to date is to just be herself.  The one thing that has impacted her life to date is knowing that you are never alone.  She believes that we all need to have an entrepreneurial spirit no matter where we are whether it be working for oneself or building someone else's business for them.
She advises if you have a business idea don't wait for tomorrow start now.  Test out the idea, make sure people pay for it.  Test it out within 72 hours pivot.  Don't wait for somebody to give you an idea and do the work for you because it is not going to happen.
The worst piece of advice she ever received was 'don't charge that much'.  If she had to trade places for one day she would do it with Oprah Winfrey.
Although she no longer has a television, she loves binge-watching shows via her Netflix account on her laptop.  Her favourite shows are Punisher and I Am A Massive.
On thing on Ruth-Ellen's bucket list is that she would love to be a stand-up comedian one day.
Final Advice
Keep going even if you see or don't see the end of the tunnel, even if you don't see the next steps.  There is something that's in you, something that you got a purpose to do, that only you can do.  If you don't do it you'll be doing a disservice to the world.
[clickToTweet tweet="Find your purpose, live your purpose on a daily basis." quote="Find your purpose, live your purpose on a daily basis." theme="style3″] Even it is in small increments. The moment that you do that is the moment that you'll feel completely different.  Tap into your purpose and create a ripple effect.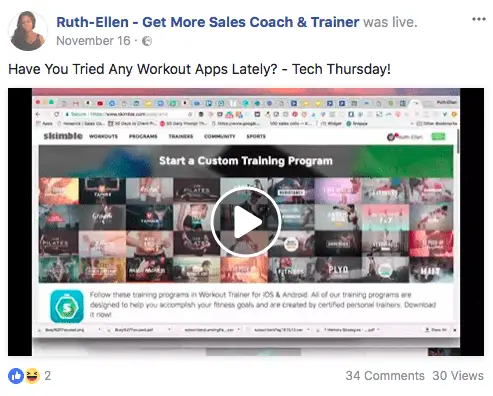 You can find Ruth-Ellen at The Confident School, on Twitter using Twitter.com/saleswithruth or on Facebook using www.facebook.com/saleswithruth.
For more success stories like Ruth-Ellen's you can check out Scattered Sasha's story here.
If you need help setting up your profile on Pinterest or you need someone to manage your Pinterest account on a monthly basis you can work with me here.
Thanks for reading and listening today.  Enjoy the rest of your day and the rest of your week.  Bye for now.