Podcast: Play in new window | Download (Duration: 37:17 — 51.7MB) | Embed
Subscribe: Google Podcasts | Spotify | Amazon Music | Email | TuneIn | Deezer | RSS | More
Hello ladies, in today's episode we will be looking at how one work from home Mother went from failure to astonishing success.
Motivational Humourist
Meet Sasha, a Motivational Humourist and a Facebook Business Strategist.  She is a Mother and she got the opportunity to fulfil a dream of hers to become a well travelled motivational speaker.  She then had to give that up as she needed to work from home full time due to a change in her circumstances.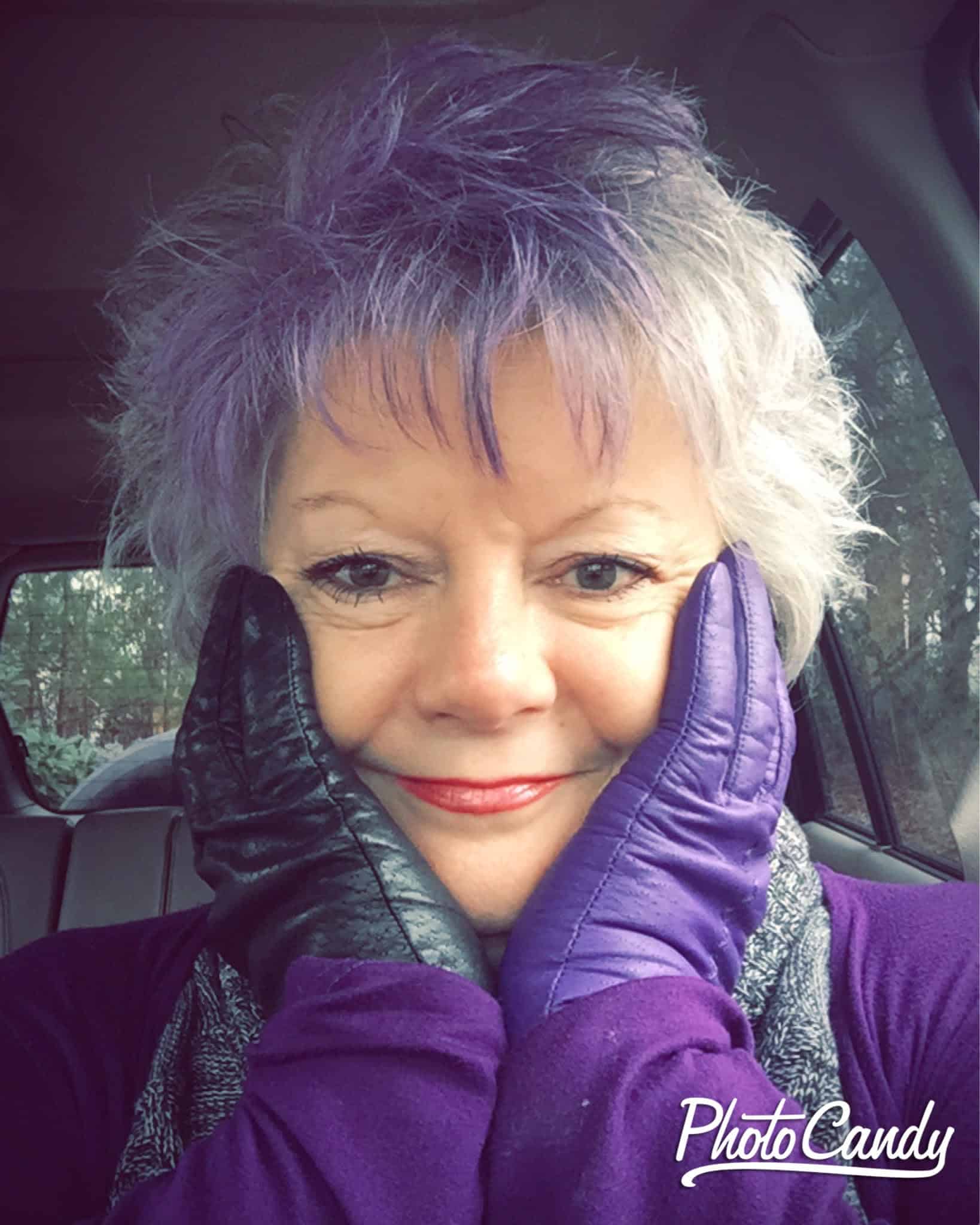 She created the title of Motivational Humourist herself and her explanation of that title is that she loves empowering women to discover the self-confidence that they lost along the way and she is doing this through laughter as she believes that laughter makes the soul sing.
[clickToTweet tweet="She is a motivational speaker with funny stories that have lessons in there." quote="She is a motivational speaker with funny stories that have lessons in there that show you that you can do what you want to do, you can break out of that mould, you can take that next step." theme="style1″] You can find the joy that you thought you lost.
She has over 200,000 engaged fans on her Facebook Page and many other business owners keep asking her for help so she turned that into a work from home business as well.
How It All Started
Her journey started like many of us where she worked in corporate America and other office jobs for 25 years before she decided it was time to pursue her dream of becoming a motivational speaker.  While doing this her Mother became ill so she needed to find a way to work from home and care for her Mother and daughter.
So she started off with coffee mugs which she took to a trade show.  On the day of the show, it was raining which did not deter her as she had a tent (marquee).  However, at the end of the show, she did not sell a single cup/mug so the show was a failure and she needed to find a way to get rid of these mugs.
12 months prior she started a Facebook Page for fun where she posted funny quotes and interacted with her fans.  Following her demise at the trade show, she decided to post a photo of one of her mugs and asked anyone who is interested in them to private message her.
Her Work From Home Success Story
She sold 10 in the first 15 minutes and all the mugs were gone in less than 2 days.  In the following 6 months, she kept being sold out of stock.  So far this was working out as a great work from home idea.
Facebook algorithm changed over the next 3-4 years and she needed to pivot her business because selling those mugs were becoming less successful than when she first started out.
She eventually almost closed her e-commerce store as she only continues to sell one or two things including the unbreakable token.
She has now moved to digital products which she likes much better than shipping and managing physical products.
What She Enjoys The Most
[clickToTweet tweet="What she enjoys most is her Facebook Page because it is a part of who she is as a person." quote="What she enjoys most is her Facebook Page because it is a part of who she is as a person." theme="style4″] She has built a tribe of mainly women, there are some men on there as well.  These women know that it is a place that they can come to so that they can laugh, feel motivated, become inspired they can even nod their head in agreement at something someone else has said.
These women visit the page every day so that they can be reminded that they are worthy, they are enough, they are good and they can tackle their journey, however, they want to whether it be one step, one mile, one footstep at a time while they work at home.
She gets feedback from her fans all the time via messages and emails to let her know that her Facebook Page has made a difference in someone's life.
While only in her 20s she happened to be at a conference where she realised that she had to sleep through the first half before she had the opportunity to get on the dance floor.  Little did she know that it was at this conference a seed would be planted that was pivotal in her making a decision to realise her dreams 25 years later.
Sasha's Guilty Pleasure
[clickToTweet tweet="She has the opportunity to have a guilty pleasure that she shares with her lovely daughter." quote="Apart from Iced Caramel Macchiato, Sasha's work from home lifestyle she has given her the opportunity to have a guilty pleasure that she shares with her lovely daughter." theme="style2″] Once a week she and her daughter go to a local barbeque restaurant and they get something called Hill Billy Fries.  See photo below and listen to the podcast for a detailed explanation.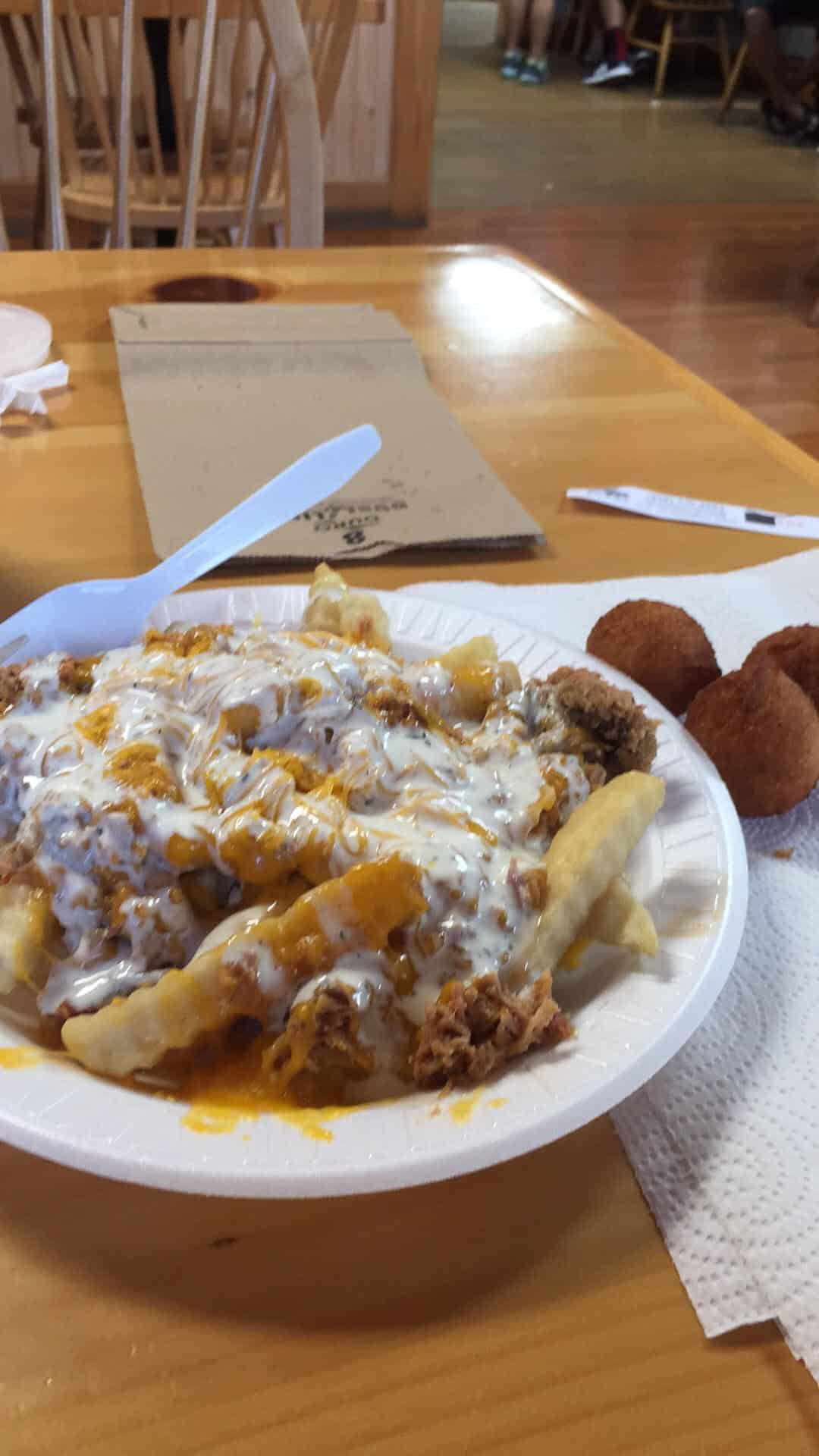 The best place to find Sasha is via her website at ScatteredSasha.com or via her facebook page which is Facebook.com/ScatteredSasha.
I hope you found this episode valuable and inspirational.  I hope it gave you strength and wisdom for the coming days, weeks and months ahead.  If you are interested in starting your own work from home gig and you have no idea where to start check out how to start a successful blog here.
If you are still at that point where you need blog niche ideas check out my previous episode on niche market ideas for your business here.
If you are at that point where you want to create a facebook page then check out my previous podcast where I talk about how to create a Facebook business page that rocks.
That's all for today ladies until next time enjoy the rest of the day and the rest of your week. By for now.