Podcast: Play in new window | Download (Duration: 53:50 — 74.5MB) | Embed
Subscribe: Google Podcasts | Spotify | Amazon Music | Stitcher | Email | TuneIn | Deezer | RSS | More
Jen lost her job as a high school teacher after four years of working with her former employer.
It was a devastating moment for a 28-year-old woman with a passion for impacting knowledge in others.
Normally, people like her would look for another 9-5 job to rely on because that's the easy path, but Jen was smarter.
Teaching is the only thing Jen has a passion for. She is an IT expert and understands how hacking works.
She wasn't ready to let teaching go, and that was how she got the idea of creating online training for prospective hackers and IT students.
Jen had the right market, concept, and strategy. But, there was a problem: she needed help to create an online course.
The point is that we know many people like Jen are out there.
People knowledgeable in a particular niche, excellent communicators, and passionate about impacting others with knowledge but need to learn how to go about it.
If you are like Jen, you are lucky to be in this group because we created this piece just for you.
In this post, you'll learn ten important steps you will need to develop the best online course. So, let's do this, shall we?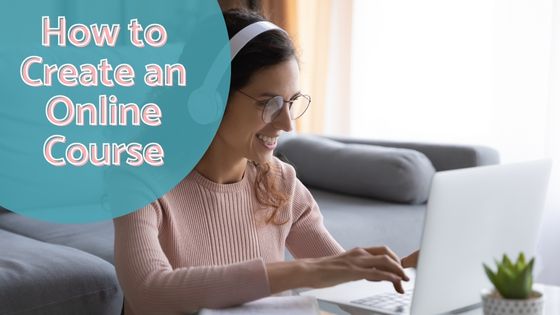 What is an Online Course?
An online course is a learning program structured in a syllabus focusing on a particular niche or topic.
Depending on the niche, these courses can be formal or informal. Unlike the informal, the formal type of online courses usually come with certification at the end.
Benefits of Developing an Online Course
There is no one benefit of developing online courses, but there is one popular benefit all online course creators admit to innovation.
An innovative online course idea has been one of the methods corporate bodies deploy when trying to communicate their new ideas or strategies to their staff. Some other known benefits are
Constant availability of your instructor. You can access your instructor 24 hours a day, seven days a week.
Convenience. Unlike the traditional classroom setting, it allows you to bring the classroom to your room. You will agree that this is the best way to learn in the 21st century.
It commands attention. Because you are the only person in the room, it is easier to pay attention while an online course is going on.
Step-By-Step Guide to Creating an Online Course
Now, to the big part. The thing is, knowing how to teach a course online plays a huge part in the whole online course creation process. Like Jen, you should be talented in teaching skills and understand the psychology behind impacting knowledge.
How to structure an online course – to be seen as an expert, course creators should know how to structure an online course. Without wasting much time, check out the steps below.
#1. Find Your Niche
Before teaching a particular course, you must have an area of concentration or interest. Like Jen, who is into IT and skilled in hacking, you should be able to find a niche and create a syllabus around it.
Choose the Best Course Topic
There are many good online course ideas; make sure you choose topics that solve real problems.
Here are the factors you should consider when choosing your ideal topic:
Passion. Passion is crucial if you want to teach the course in the long run. Furthermore, being passionate about a topic helps you apply effective marketing strategies that will lead to high sales.
Profitability. Good topics are always the most profitable; make sure it is what the market (your potential students) needs. You can conduct a market research assessment to determine whether your topic of choice is in demand.
Experience and expertise. Experience and expertise are crucial in backing up your content. With experience, you know the issues your audience is likely to encounter, and you can offer them help, giving you an edge over your competitors.
Ensure That Your Course Concept Has High Market Demand
When selecting your niche, you should focus on what people need. Carry out a market research assessment to know whether your topic is in demand
But how do you ensure your course topic is in demand?
Use online course platforms like Lynda, Skillshare, and Coursera to find out what your competitors are doing. It will help you to differentiate what you offer from what they have, enabling you to stand out from your competitors.
Focus on the trends and ideas in course titles and the major selling points for the popular courses.
As an online course creator, you want to avoid getting stuck with a course you cannot sell. Therefore, it is a good idea to presell your course to figure out your target audience. It will help you avoid creating a course that will not sell.
How to Presell A course
Here are some tips for preselling your course:
Sell Your Course Before Creation
You can come up with a course title and an outline that shows the content that will be included in the course. You can then set a price for it and set sales goals. For example, you can hope to acquire just 10 customers. You will then introduce this information to your audience through a webinar or an email.
If your course fails to meet its goal, you can explain to them that you will refund them because there needs to be more interest shown towards your content.
If you use this tactic, ensure that you will be ready to deliver the content within the specified timeframe. Refund requests and complaints may come in if you do not keep your end of the bargain.
The pilot strategy is common among TV networks. This strategy involves creating a pilot episode- a standalone one meant to test the ground and gauge if the reception would be successful.
They can continue the series if it is well received, saving production and marketing money.
You can use the same strategy to gauge whether people are willing to pay for your content and get feedback from your target audience. You can then improve and refine your course based on their feedback.
Sell at a Lower Price for the Pilot Course
Your pilot should sell at a lower price than what you eventually plan to sell. As this is your first course, it's only fair to offer it to the pioneers at a reduced price.
You can create hype around this by calling them a 'beta testing group' and limiting the number of students. You can increase the prices as the course becomes more popular and advanced.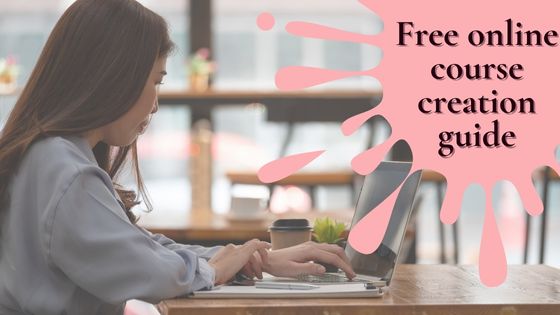 #2. Identify Course Type
There are different types of courses that you can explore as a content creator. The type of course you choose is crucial as it determines the method you use to market to buyers, the selling price of the course, and the content you will include.
A great course will fall under one of the types we discuss below;
Mini-courses
Mini-courses are small courses that would require the user to take one or two hours to complete. It can be delivered through a variety of mediums. For instance, you can deliver it as a series of short videos or emails.
If you choose to do a mini-course, it is best to price it at under $100 or even let it be free. Those who offer free mini-courses do it as a marketing tool or a lead magnet for a bigger, pricier course.
A mini-course is best for you if you are just getting started and are looking to test the market for the larger course. It can be the first online course you offer in a series of many others and can be a free trial to more advanced courses.
How To Create a Mini Course
Creating a mini-course requires a fine balance between the course topic, the curriculum, the length, and the topic. Below are some steps to create a mini-course:
Choose a Super-Actionable Topic
The first step to developing a mini-course is to choose an actionable topic. A mini-course is typically small and goes straight to the point with a definite learning outcome.
Choose Your Audience Wisely
Your chosen topic should align with the topic and the problem the audience is seeking to solve. While some content creators would like their courses to cover as many topics as possible, some courses work best if they speak to a specific audience. So figure out where you fall and run with it.
Ensure you get as specific as possible and realize that your topic can appeal to some.
After honing in on your audience, you should get started on the course content and action plan.
Your target audience needs concise information, so avoid any fillers. Instead, help them build momentum quickly as they go through the course by presenting information in small chunks.
Avoid overthinking the creative process, as this is a small course. You only need it to see what your audience thinks.
Consider Impulse Buyers when Pricing
Many course creators give free mini-courses, so the user can see what the full course offers. However, you can start at a low price to help filter out those who are willing to pay from those who are not.
Multi-day Courses (boot camps)
Multi-day courses can also be called boot camps. These are intermediate courses that will require days to complete. You can design it as a series of pre-recorded videos breaking down the course into modules or levels.
Include checklists and worksheets, and you will have gotten yourself a winner.
Most of these are within the price range of $250 to $2000 and are ideal for those who have already validated their idea through mini-courses.
Masterclasses
Masterclasses are more advanced than a typical boot camp and are geared toward a professional audience. This course takes weeks to months to complete and gives the audience an entire system to help them succeed.
You can price it anywhere between $3000 and $5000, which is ideal for those who want to offer a more comprehensive course than mini-courses and boot camps.
#3. Choose the Best Medium for Your Course
You can decide the medium for your course based on the contents of your course. For instance, a mini-course can work with an email format. You can use text, screenshots, and images to pass the message.
More advanced or intensive courses may require you to use multiple formats throughout the course to promote user engagement. Below are some recommended formats and benefits:
Video
Video content is ideal for portraying ideas simply and effectively. Here, you can read more about creating a video for a successful online course.
Screencasts and walkthroughs
Screencasts are a good option for your course if it involves a lot of demonstrations. This medium will allow your students to see the steps they need to take to get to an answer. For instance, an arithmetic course would benefit from this format.
Text content
Text content is ideal for a course that explains concepts in detail and gives step-by-step information. It can also be useful if you need to link information to other sources around the web.
Downloadable content
This format is applicable if you want to include glossary templates and cheat sheets to help set up the users for success.
Workbooks
This great format can help you present information to help learners internalize concepts.
#4. Produce Your Online Course
Now it's time to produce your course and bring it to life.
How long should an online course be? We will give you more information on the link.
However, ideally, you should have a course outline, come up with content and then logically divide the content into lessons. Create your outline keeping the student in mind and considering how long your course is.
If you want to know more about how to make a course outline, you can read more.
However, the number of lessons you will provide will be determined by the type of course you choose and the time and cost implications.
After sorting out the outline, you can break it down into lessons or modules.
#5. Select the Best Course Platform
Now, it's time to choose a course platform to host your work online. Again, many different platforms have unique features that can suit an online marketplace.
Some of them include the following:
These give you control over the content and data. These include Thinkific, LearnWorlds, Teachery, and Teachable.
This kind of platform has all the tools you need to host your content in one place. These include website builders and marketing tools.
Note that such platforms may be expensive. However, they are worthwhile as they let you use multiple tools to accomplish things in the same place—some of the best online course platforms.
Online Course Marketplaces
Online marketplaces have built-in audiences that can help bring your course to the surface easily and quickly. However, you may need more control over pricing and data, but it can be one of the best masterclass alternatives you will get in the market. They include platforms such as Udemy and Skillshare.
#6. Establish Course Pricing and Sales Targets
The next step involves setting sales goals and course pricing. Ideally, the cost of creating your course can be low, mid, or high-cost, depending on the course created. However, the pricing will depend on other factors, including:
Niche and Course topic. Considering your industry and how others are pricing their courses would be best.
Marketing. Your price will also be determined by the amount you are willing to spend on marketing. For example, the cost of marketing on social media may be different from marketing the course in real life. As discussed above, you can presell your course to see how it will fair in the real world.
Your authority as a Course creator. Buyers will pay more if you are perceived to be valuable and considered a force in the industry. Therefore, create a perceived authority before diving into course creation.
A good way to see how much your course is worth is to research your competitors' prices and how they are pricing their digital courses. The price you set should not be too low or too high.
Remember to set a sales goal, which can also inform your pricing.
#7. Launch Your Online Course
Now that you have come this far, it is time to launch your course to the world and market it to buyers. If you want to know how to launch an online course, follow the marketing tips below.
Weekly webinars. Webinars are a great way to market your content and prevent yourself from feeling overwhelmed with the demands of your course. They are also low-cost and can be a good way to convince your audience to buy your course.
Email Marketing. You must capture prospective buyers' emails and have an email list to help share updates, discounts, and any other information related to the course. While some people may buy the course from the landing page, others may only be convinced through the email marketing funnel.
Podcast Appearances. Podcast appearances can help increase your authority and help you show your expertise. You can pitch to podcasters in your niches so they can see the value you can add to their listeners. In addition, they will allow you to tell the audience what you're working on and even offer a discount.
Choose a Platform Wisely. Choosing a platform for setting up your course is crucial as this is where your students will get access to your content and how you will manage them.
Several platforms, including Podia and Kajabi, can help you get started as you come to the last steps on how to sell an online course. You can use this Podia vs. Kajabi resource to see which products work best for your course and needs.
#8. Create a Community
If you are looking for different ways to give your course traction online, one of the best tips would be that you build an online community.
If you are wondering how to build an online community for your course, use these pointers:
Online communication platforms. Online communication platforms such as Discord, Circle or Slack are good for community learning.
Build a Members Area. A member's area on your site could include forums, blogs, and chat boxes. This type of content would only be available to paying users.
Social media groups. You can use online community resources such as Twitter lists and a Facebook group to allow learners to interact with each other.
#9. Promote Your Online Course
You must promote your online course to ensure longevity. If you do not know how to market an online course, we have some pointers below;
Invest in social media ads. One of the best ways to promote your course is to utilize social media as a marketing tool. Facebook ads are a great way to start as this platform provides various tools to ensure your online marketing success. 
For instance, the FB ads library allows you to spy on what your competitors are doing online and see the active ads on different Meta products. On the other hand, the FB ads learning phase is when the delivery system will learn about your ads set. During this time, you should not expect a stellar performance as the performance will fluctuate, and results will vary.
If Meta products are not working for you, you can choose an alternative to Facebook ads and see how well that works.
However, sometimes you may need help figuring it out, as only some have the knowledge and skills to market a course successfully.
Success Unscrambled can help you plan your course so you will always have content ideas whenever they're promoting your course on social media. 
#10. Gather Feedback and Testimonials
Since this is a way of disseminating online education, you can make data-driven decisions based on analytics and scale higher with your online course.
Take advantage of your chances to improve the curriculum by seeking feedback at all course stages. If you can improve the course, your students will enjoy a better experience and enrol in your future courses or workshops.
You can do this by creating surveys that explore user experience and provide a chance for them to give suggestions for improvement. You can then adjust to make your course better.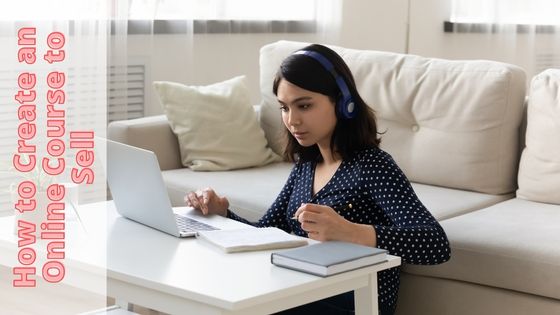 4 Common Mistakes to Avoid
Creating an online course can be taxing if the right steps are not followed.
Do you know the steps you need to take to create interactive content for an online course? Consider these mistakes during the course creation process to help you meet your educational goals.
1. Information overload
The first thing you need to do is avoid overloading your learners with too much information. It can overwhelm them and hinder the online learning process. Instead of sharing every aspect of the course, focus on the main parts and discuss them extensively. As a result, you will build a strong community and improve the learning process.
2. Lack of engagement
Online courses that are longer with low interactivity could be more appealing. On the other hand, you want to give learners a manageable amount of information without impact.
Encourage learners to participate in the learning process by allowing them to share views on the course material. Similarly, create free discussions among learners on the platform to increase engagement. But, again, you will only have an impact if your platform is fun and engaging.
3. Unnecessary clicking
Only create meaningful clickable interactions if you have something else to offer. Focus on creating impactful content and only create links when necessary. This way, you will not bore learners with endless clickable interactions.
4. Lack of assessment
Online courses that lack any assessment are boring and incomplete. So the rule is simple; always have an assessment by the end of the course. This step is crucial because it allows learners to know the progress and whether they are on the right track.
How Can I Create an Online Course for Free?
 Online courses are popular nowadays because of the high demand. With more people working online, the need for learning opportunities has increased to equip them with the necessary skills.
There is high demand for online courses, and more creators are needed to fill the gap.
Many people think that course creation is expensive and needs a huge investment. Nothing is further from the truth, going by the large number of creators online. 
You can create course content for free and make fortunes out of it.
Identity a niche. The first step is choosing an attractive and unique topic that will appeal to your audience. You can find a wide range of ideas online but ensure that you choose something that appeals to you. Which subjects are you passionate about?
Identify your target audience. Who are you targeting with your online course material? This information will help you design and create the right content. Also, determine your target audience's age, background, and interests to tailor the course material to their needs.
Research the topic. Before you start educating people about the topic:
Take some time to learn about it.
Always acknowledge your source when presenting other people's ideas instead of assuming ownership of other people's ideas.
Provide practical and valuable knowledge to gain the trust of your community.
Tools and Software. You can use software to create an online course for free. They include Freshlearn, Teachable, and Thinkific. These tools are easy to set up and use, allowing you to share courses at the touch of a button.
How Much Does it Cost to Create an Online Course?
Learn the cost of creating an online course, including software, web hosting, and hardware costs. Learn free options available in the market and how to maximize them. We break down each cost category for course creation to give you a good perspective.
Creating an online course ranges from $200 to $10,000. Labour is the main source of expense, followed by software and equipment. However, only some expenses are involved if you create the course and do not get third-party assistance. Also, it enables you to learn tricks and tips to improve your content creation.
While you can use free software online to create your online course, you must get a good microphone. Getting the right equipment helps in producing high-quality content that captivates learners. You will incur a higher expense if you hire a professional to create and edit your course.
If you don't have the means to outsource, you can do everything by yourself. If anything, the best online courses out there are those produced with minimal equipment.
Essentials for Creating an Online Course
Hardware – the actual equipment needed to produce an online course. You will incur roughly $300 for hardware. This includes using a microphone, pen, notepad and external hard drive where necessary (videos can take up a lot of storage space).
Software – software that accompanies the equipment and is roughly $300. You may need screencast software like Camtasia, video editing software like Adobe Premiere, Filmora or Final Cut Pro, video recording software apps like Filmic Pro and audio editing platforms like Auphonic.
Hosting is where you place your online course materials to reach learners, which is free if you use YouTube to host your videos or paid platforms like Vimeo, Wistia, Kajabi or Thinkific.
Marketing – tools used to promote and sell course materials. You can do free email marketing like MailerLite to reach learners. Or if you need a more professional solution you can use ActiveCampaign, ConvertKit, Missinglettr, Easy Webinar and many others.
Microphone – A major piece of equipment you need to produce your online course. You can get a good microphone for $100.
Is Creating an Online Course Profitable?
Yes. Creating an online course is a profitable venture like any other business. Plus, there are good platforms on which you can market your courses and get students. The good thing is you have many avenues that can scale up your online course business.
You are missing a lot if you have not started creating and selling courses on online platforms. It is hard to quote the amount you can make by creating online courses. However, one thing that you can be sure of is profits.
Sell courses on Amazon to generate more income and build a strong community. The best part is that you get to sell your courses for free. Once you sign up as an Amazon seller, you can sell your courses without monthly fees or subscriptions.
You pay Amazon $0.99 for every course sold. To get valuable tools, you can sign up as a professional seller at a fee. Selling on the platform is as easy as:
Creating online courses
Creating an Amazon seller account
Creating a listing for free
Profits you get from selling only courses vary and depend on many factors. Some factors that affect the amount you earn include the course price, customer loyalty, your audience, and sales and marketing experience. In addition, some courses pay more than others across different platforms.
One way to increase course creation earnings is to improve your course's value. While creating course content purely for money is okay, you also need to consider the value students derive from using your course. Improve value by picking profitable topics/ideas, focusing on areas you know, and creating engaging content.
How Can I Make an Online Course More Interactive?
Many creators need help to create interactive courses that appeal to learners. You can turn boring courses into immersive and interactive ones with the right knowledge and tools. Here's how!
Adopt an Active Learning Approach
Creators who engage students directly with the course material yield better results than those who prefer a passing learning approach. Active learning is where learners are actively involved in the learning process instead of only listening and taking notes. Creators can create an active learning environment through problem-solving, case studies, and discussions.
The goal is to motivate learners to participate in the learning approach. Although it needs creativity to build an active learning approach in an online course, it is worthwhile. It will make your course unique and provide value for your learners.
Run a Cohort-based Course
Students derive value from interacting with their peers, whether they attend virtual or physical classrooms. A cohort-based course emphasizes student teamwork and collaboration rather than individual effort and understanding.  
It encourages students to consult one another and develop unique ideas to improve learning experiences. Moreover, it encourages critical thinking and problem-solving abilities in students. Bring your learners together regularly in your course community or other online platforms to benefit from a cohort-based course. Give them time to interact after the course session to build friendships, trust, and teamwork.
Let them know each other and interact to form connections.
Live Lessons
Nothing compares to real-time interactions between creators and students. The Zoom app can bring everyone together and discuss the course material. Online interaction apps come with quizzes, games, and discussions that learners can use to increase understanding.
Conclusion
Creating an online course can be daunting if you need the necessary tools and skills. However, content creation has come a long way to accommodate different subjects and individuals to speak freely and connect with an audience.
You can use many tools to create a robust online course that gives value to learners. There is a high demand for creators as more people learn about online courses and their benefits. Take advantage of this opportunity by creating top-notch courses that meet the needs of students.
 Learn about topics that interest you and seek subject matter expert opinions on how to go about them. Don't be afraid of failure or rejection; use them as a stepping stone to develop your course creation career.
Make an appointment with me to help you map out your program and skyrocket it.