Podcast: Play in new window | Download (Duration: 20:06 — 28.3MB) | Embed
Subscribe: Google Podcasts | Spotify | Amazon Music | Email | TuneIn | Deezer | RSS | More
Using editing apps for Instagram Stories is one of the quickest ways to create content for your IG profile.
You know that creating stories featuring a more casual version of you and your business is needed.
Another strategy is taking your existing content and repurposing it to fit the required IG size of 9:16 or 1080×1920.
However, it all seems as if it is a lot easier to say it compared to actually getting it done.
Let me know if this is relatable.
As a small business owner, you create content every week consistently which you then promote once to social media.
Creating a blog post, video or podcast episode 50-52 weeks a year is not an issue for you at all.
The real struggle comes when it is time to take that existing content and turn it into a different format.
If only there was a way to take your existing video, podcast episode or blog post and turn it into an Instagram Story easily.
In this post, you'll learn about the 7 apps that you can use to seamlessly create IG Stories in a matter of minutes.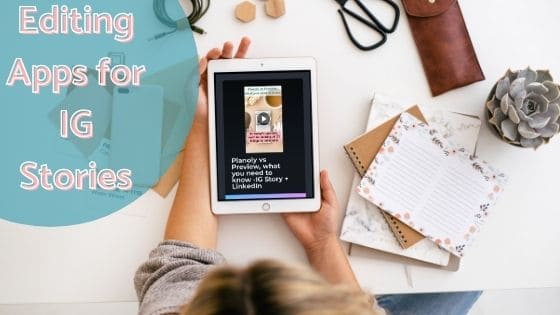 Why Publish to IG Stories
Did you know that over 500 million people use IG Stories every day according to statistics from Hootsuite?
What's even more surprising is that 81% of people use IG to research products and services.
The fact that over 130 million people tap on shopping posts every month is nothing short of jaw dropping.
After seeing a product or service 50% of people will visit a website to make a purchase.
Are you tapping into these 500 million potential users to get your slice of the IG Stories pie?
The number one reason why Instagram continues to be a difficult platform for entrepreneurs and small business owners may surprise you.
Engagement is the one thing needed for your IG feed content to reach the explore page.
However, engagement takes a lot of time because it is a manual process that needs to be done daily.
When it comes to Stories more time is spent creating it and engagement isn't necessarily needed to promote it.
7 Examples of IG Stories from Entrepreneurs
Instead of giving you Instagram Story ideas from my personal experience I wanted to show you real life examples.
Here are 7 examples I found on IG Stories over the weekend.
1. Nussbaumlife
First up is a post from a mother who is also an entrepreneur and you would be surprised the kind of content you'll find.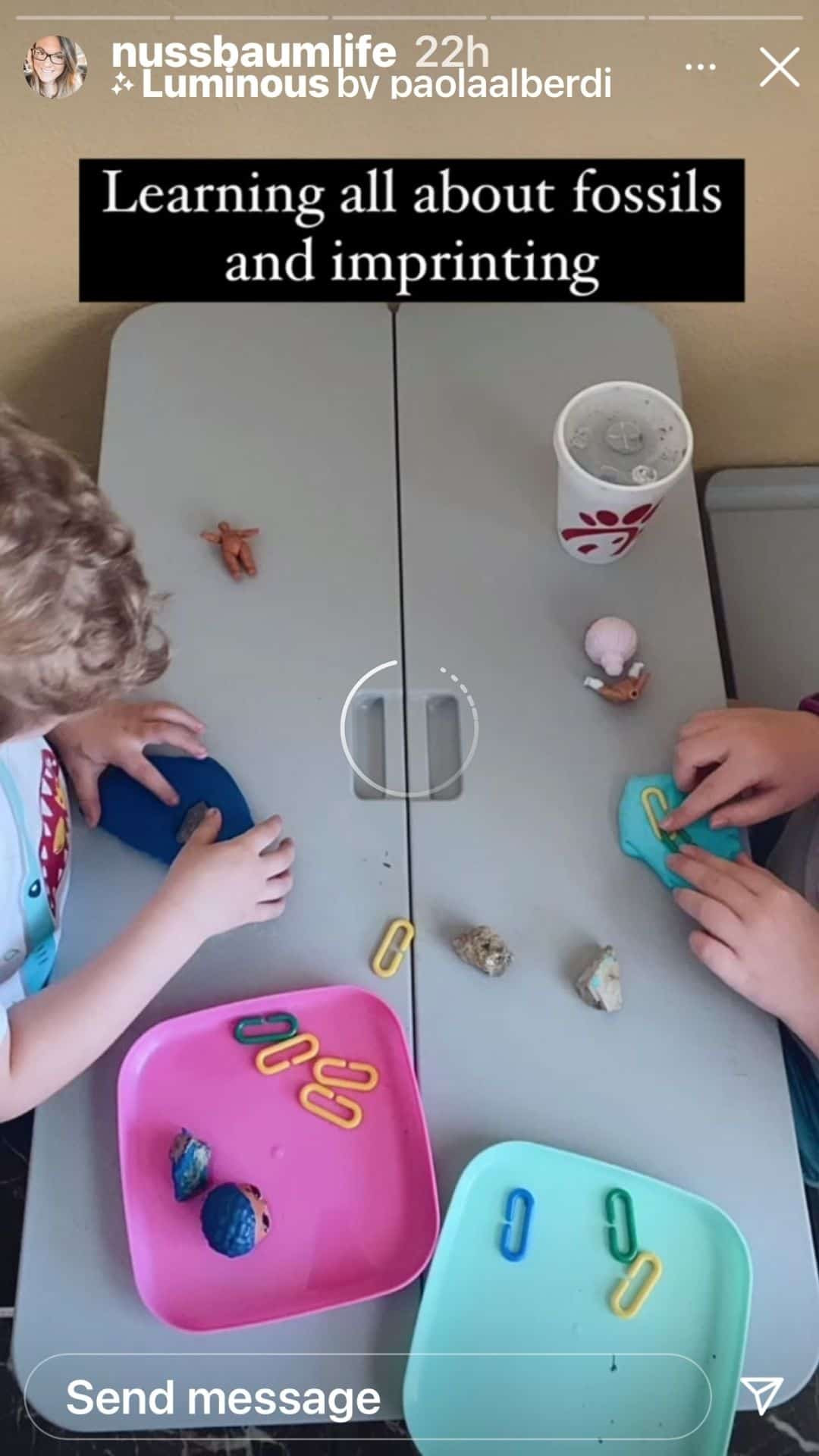 As you can see, there is nothing super professional about this image but what the children are doing is very interesting.
2. 6amsuccess
As with everything you'll find a mix of fun and philosophical content in IG Stories.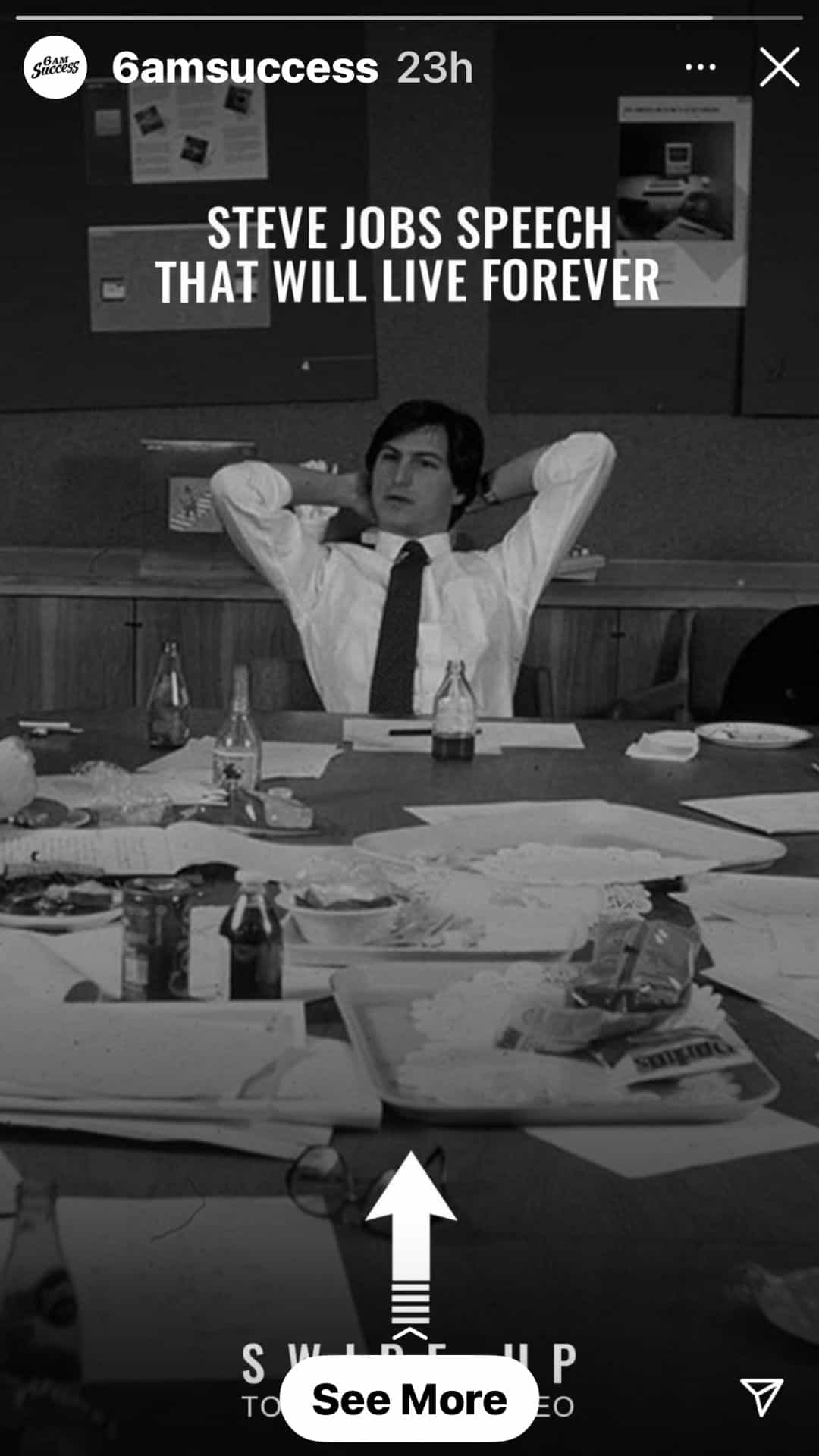 There is an element of curiosity associated with this Story. You'll need to swipe up to learn more.
3. Holliclarke
As you can imagine it is the weekend and people do fun things around the house or in the garden depending on the weather.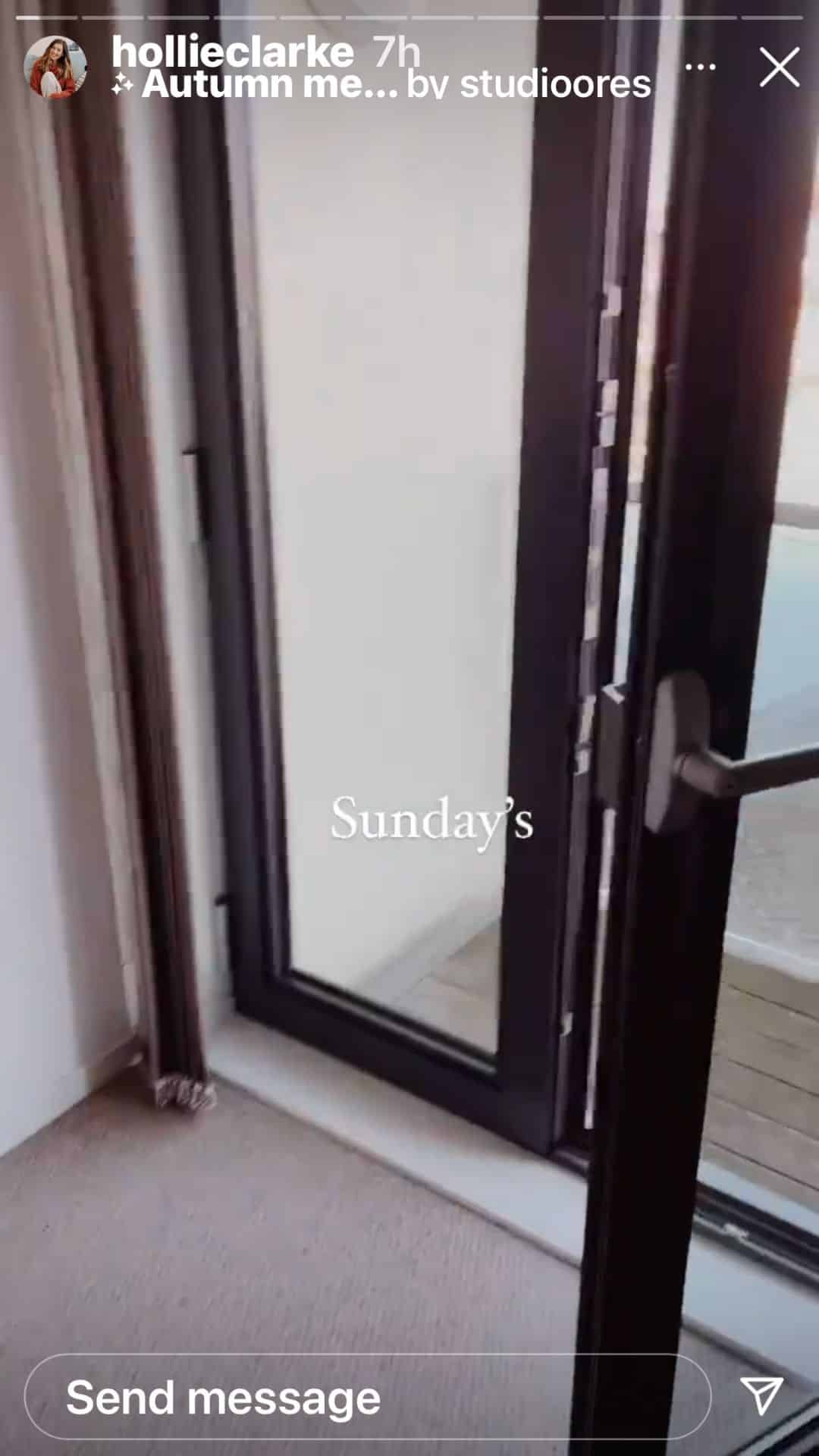 Whatever you do I am not advising you to record your entire weekend and post it on IG Stories.
You can do small snippets here and there.
4. Foundr
The Foundr IG profile is quite popular and you can tell from the quality of the image that is on their Stories.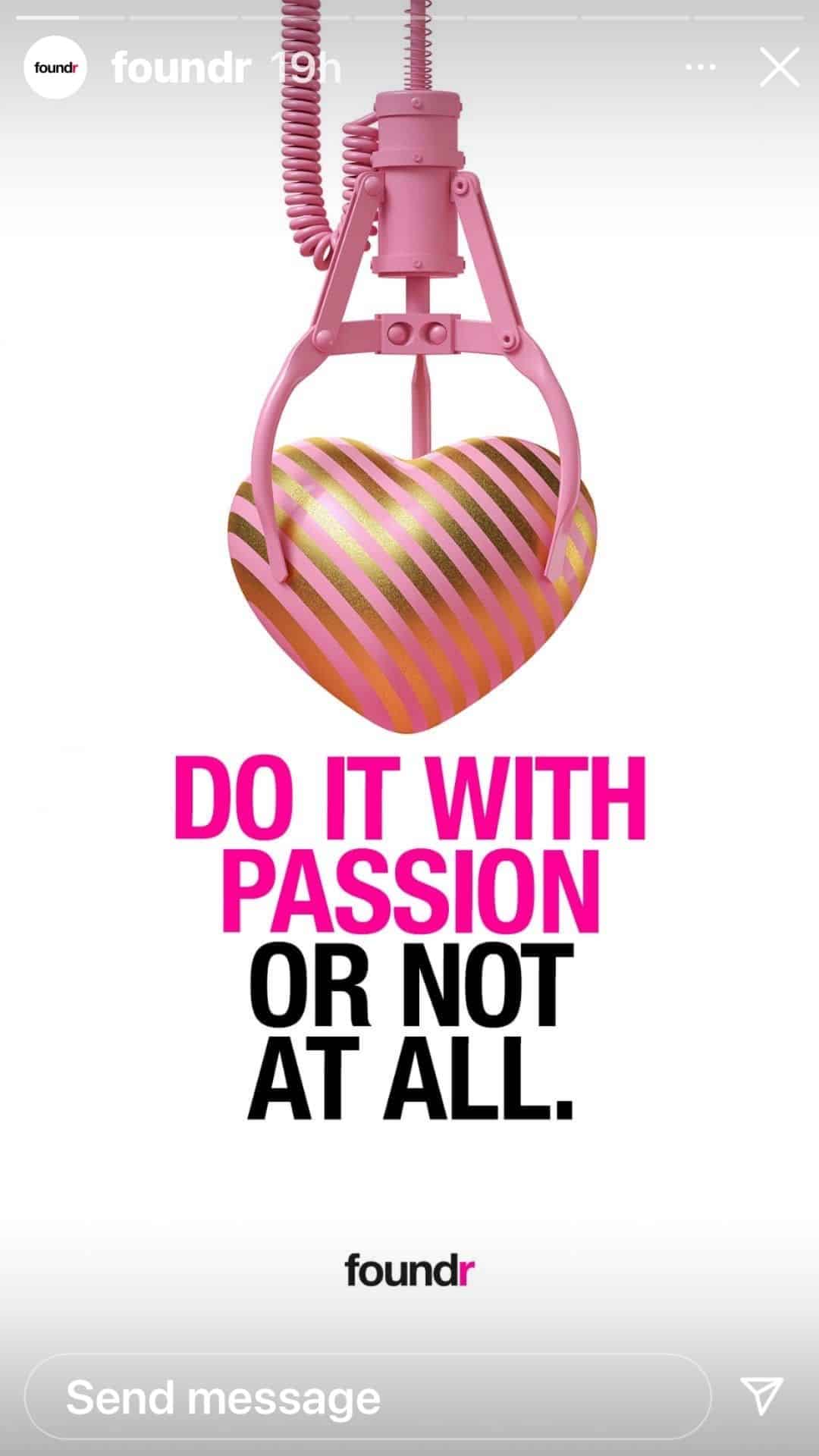 However, I have to say that the message and layout is quite simple and you can easily create this using graphic design software.
5. Fun2finddeals
You will notice from this post that people posting to IG Stories are not all famous or even have celebrity status.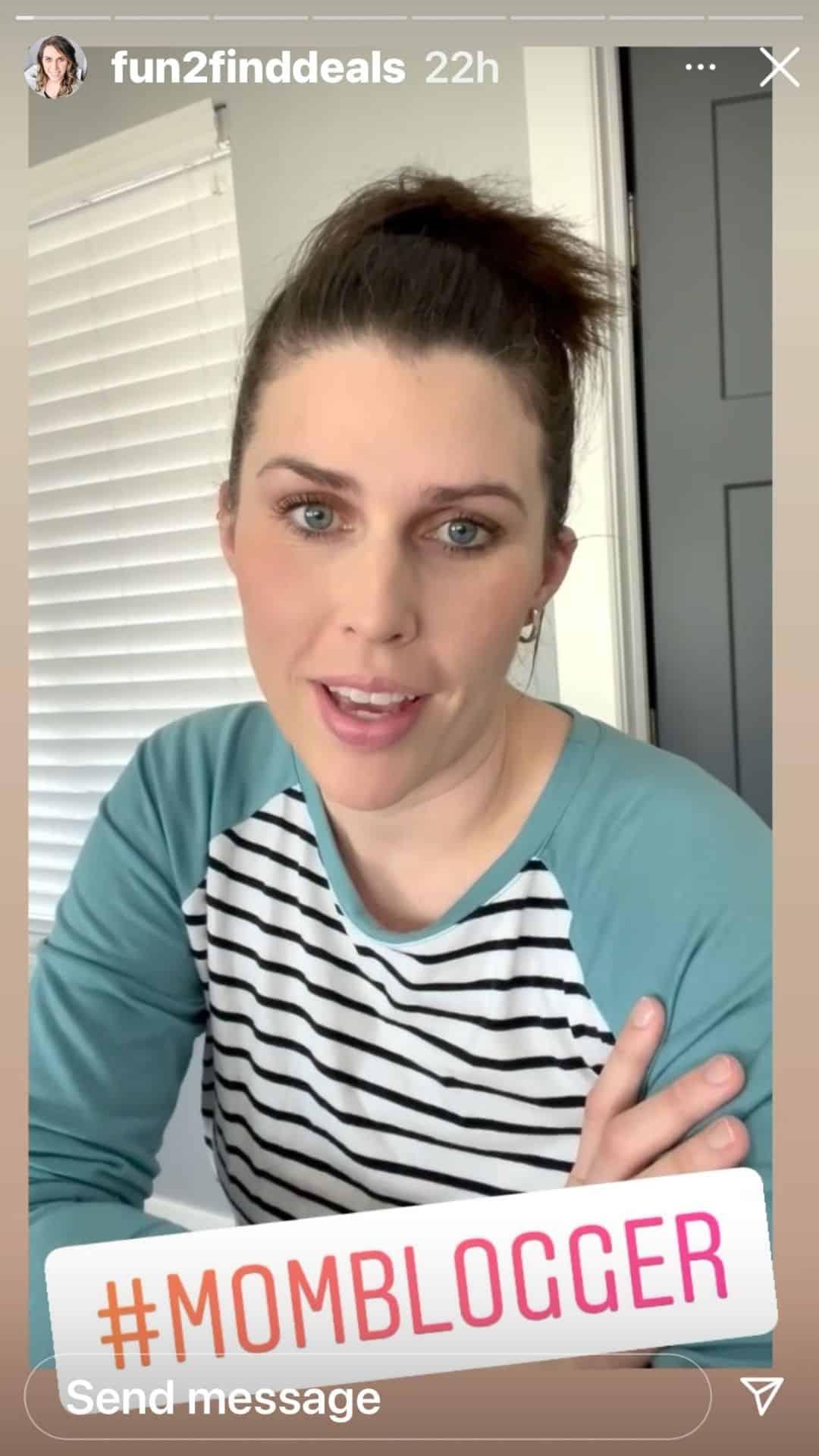 Doing a talking head video gets more engagement when compared to images or other types of content.
6. Tasty.brands
You may be familiar with this brand because they do a lot of videos on Facebook in the food category.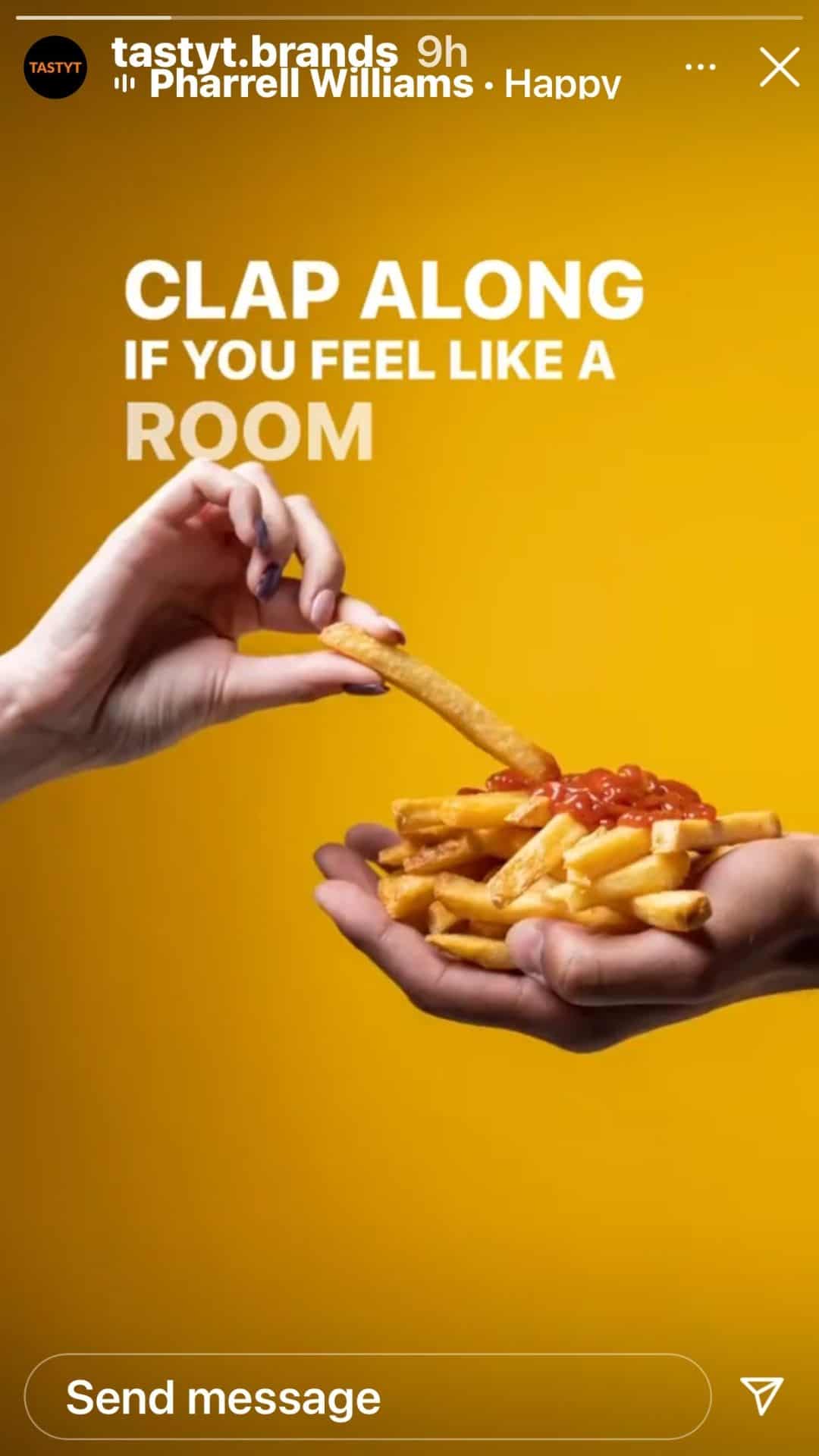 What was unique about this Story is that they had music playing in the background.
The song was happy from Pharrell Williams which I do enjoy.
7. GaryVee
The final one on the list is a Story from GaryVee. I was expecting a different type of content altogether.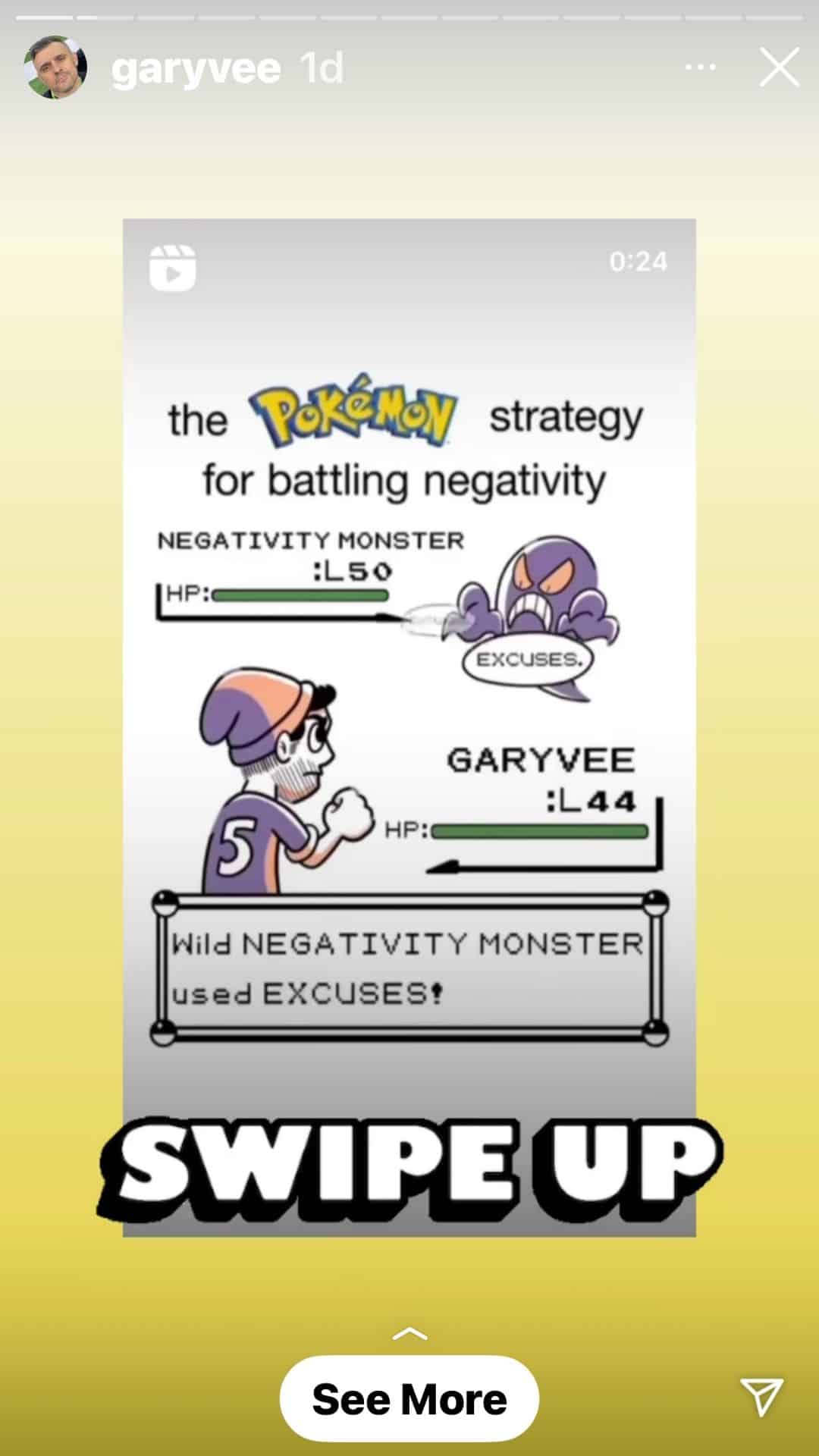 It just goes to show you that you can be as creative as you want to be when it comes to IG Stories.
7 Editing Apps for Instagram Stories
Now that you have seen a number of examples I know what you are thinking already.
That's all well and good Alvern but creating content for Instagram Stories takes a lot of time.
I get it creating content in the correct format that is valuable can be quite a challenge.
This is why I wanted to introduce you to 7 Instagram editing apps that will make content creation easier for you.
1. Long Video for Instagram
One of the first challenges when it comes to creating a talking head video for IG Stories is the 15 second to 2-minute restriction.
If you ever used the native Instagram Story tools to record video you know that it can make you suffer from anxiety.
So, I would just create a video that is a maximum of 2 minutes using Filmic Pro on iPhone or the native smart phone camera.
After it is created I can use the Long Video for IG app to split it into 8 equal 15 second segments.
In my opinion, the Long Video app is one of the coolest editing apps for Instagram Stories.
Here's an example of what that looks like in the screenshot below.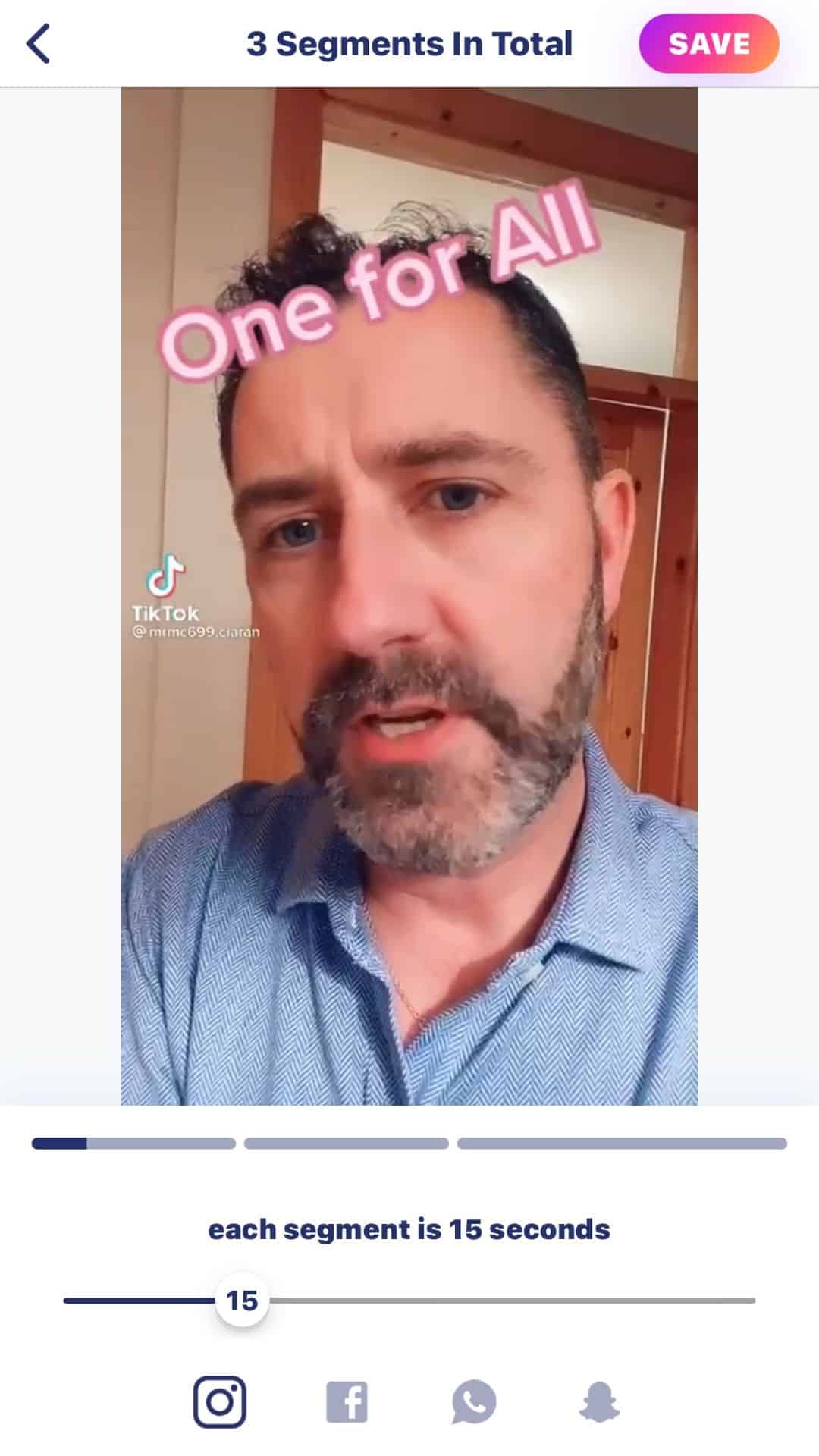 As you can see, it can also be used for Facebook Stories, WhatsApp and Snapchat.
2. MixCaptions
In case you are thinking that you prefer to add captions or subtitles to your videos before publishing to Stories.
I have the perfect solution to help with that request.
Several times after creating a few short videos for Stories I wanted to quickly create captions.
In those scenarios I used MixCaptions to seamlessly add subtitles to my talking head videos.
See the screenshot below for an example of what it looks like in reality.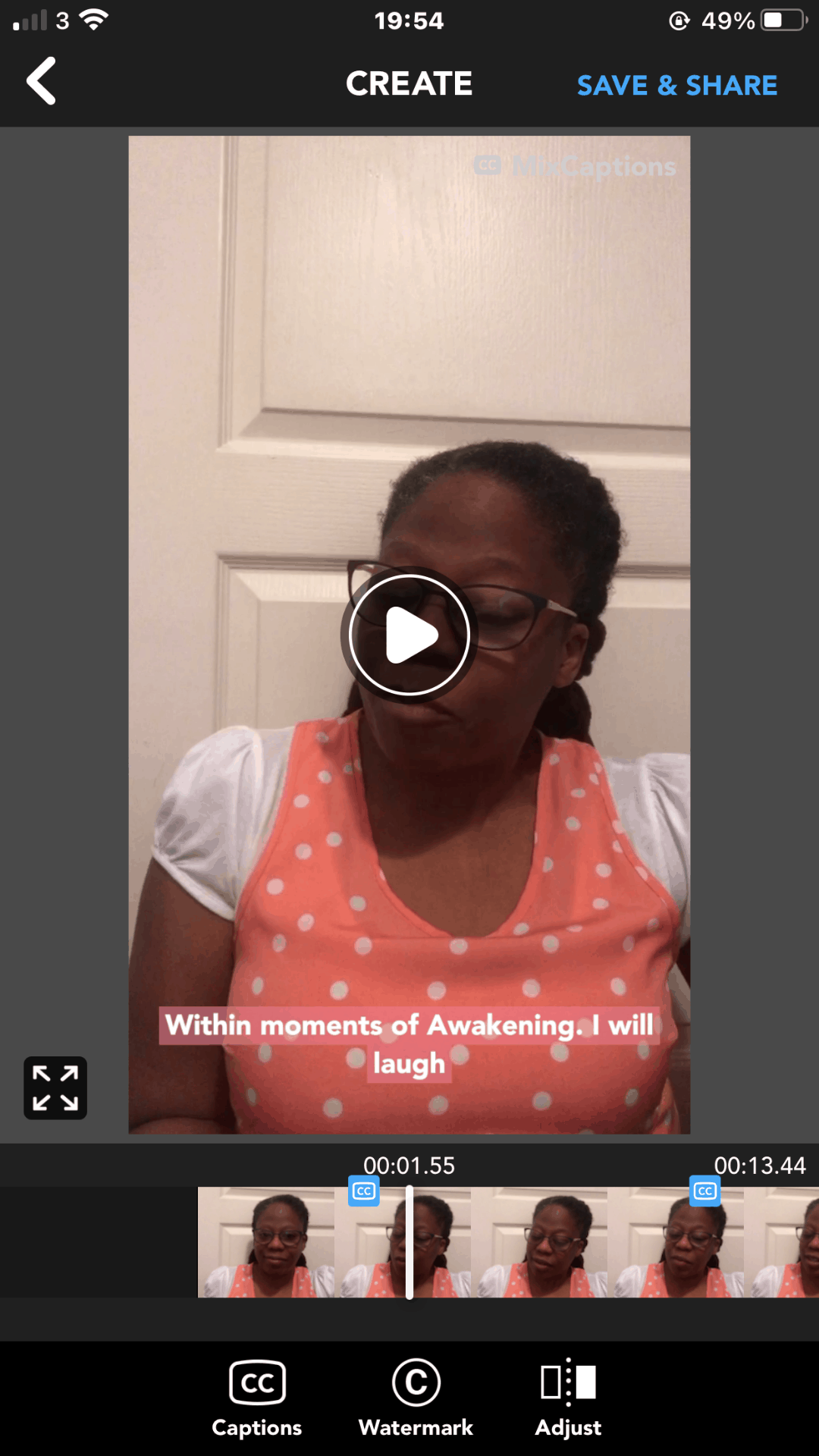 You will be happy to hear that they offer several options when it comes to downloading the content.
There's even the option to download the SRT file as well.
3. Headliner
If you are camera shy and you have no interest in creating a talking head video.
Remember that it is possible to turn your podcast episodes into a video using software like Headliner.
All you need is a link to your podcast feed or you can just search for it using Headliner's podcast search feature.
Once you find it the results would look like the screenshot below.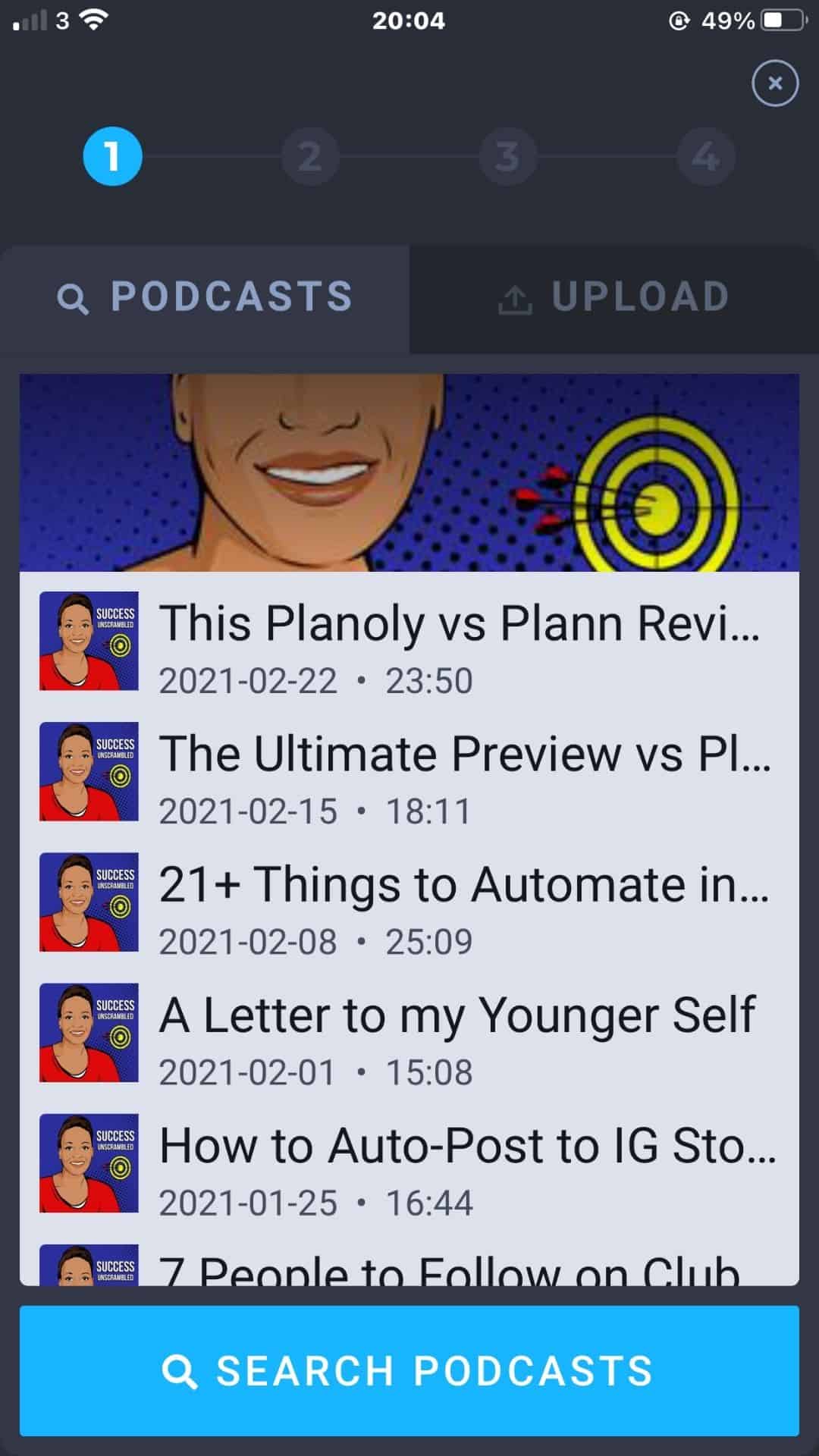 If you have created over 100 episodes, like me, then you'll can just scroll through the list and pick one.
Once you have converted your audio content into video it will look similar to this image below.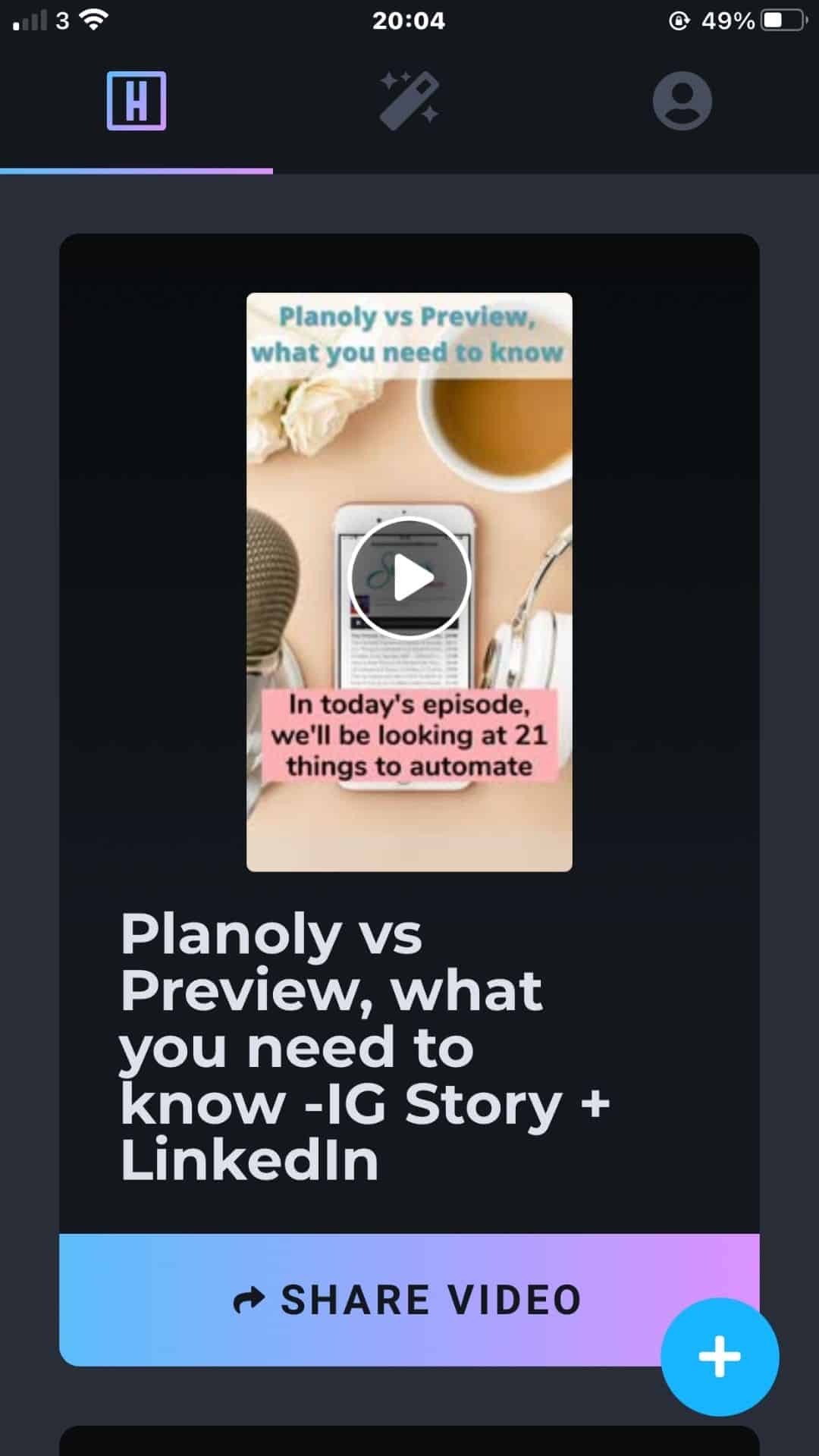 Simply take it and run it through the Long Story video app to break it into smaller 15-second clips.
Headliner is another one of the coolest editing apps for Instagram Stories because it gives you 10 free videos every month.
5. Unfold
In case you want to make your Story look on brand or even a little more trendy.
A popular way to achieve this is by using the Unfold app.
The free version comes with many IG story templates that allow you to take a simple image or video and make it pop.
Below are a few of the IG Story templates that are currently available.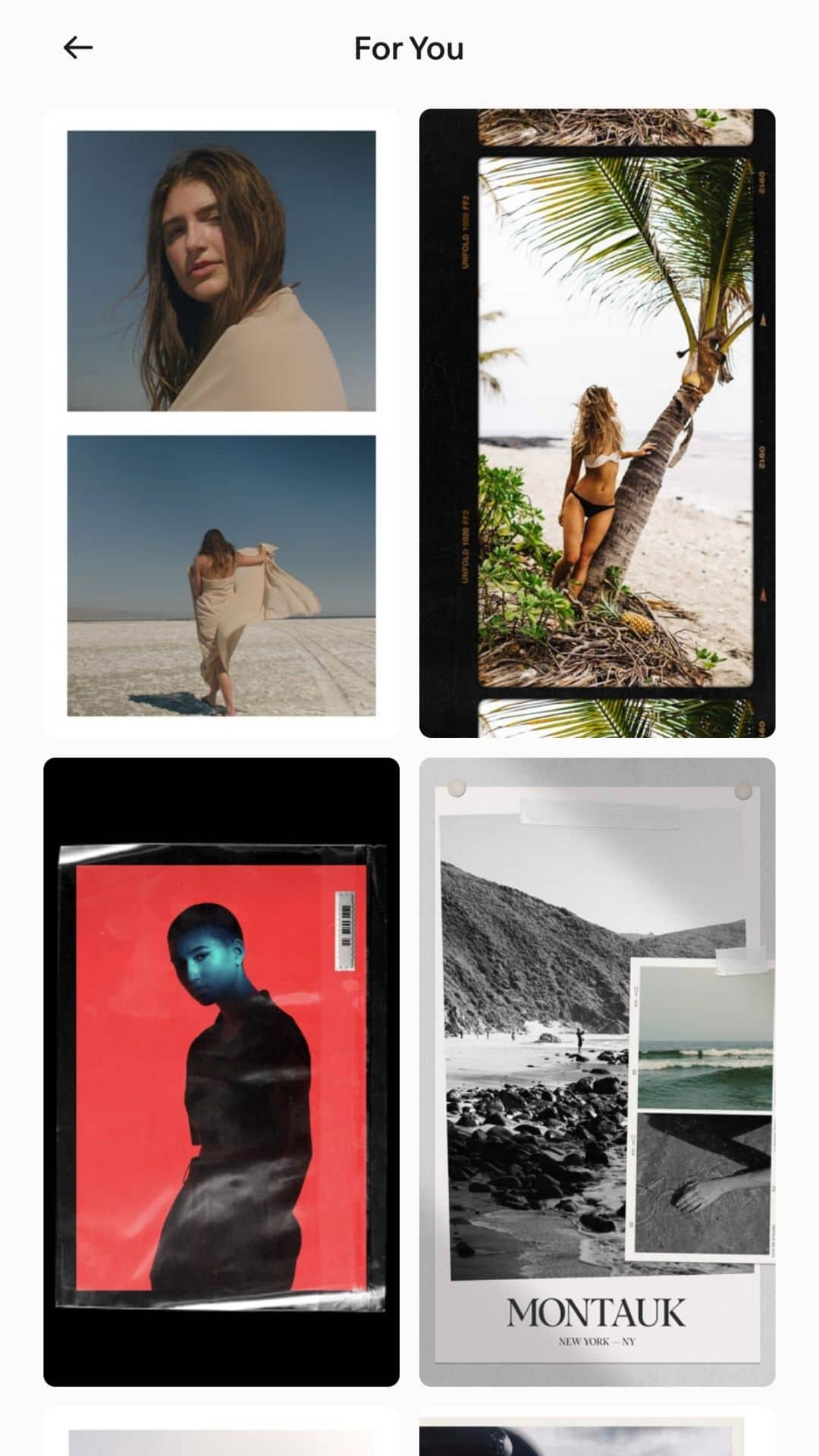 Here is a photo I took a few weeks ago without any IG templates.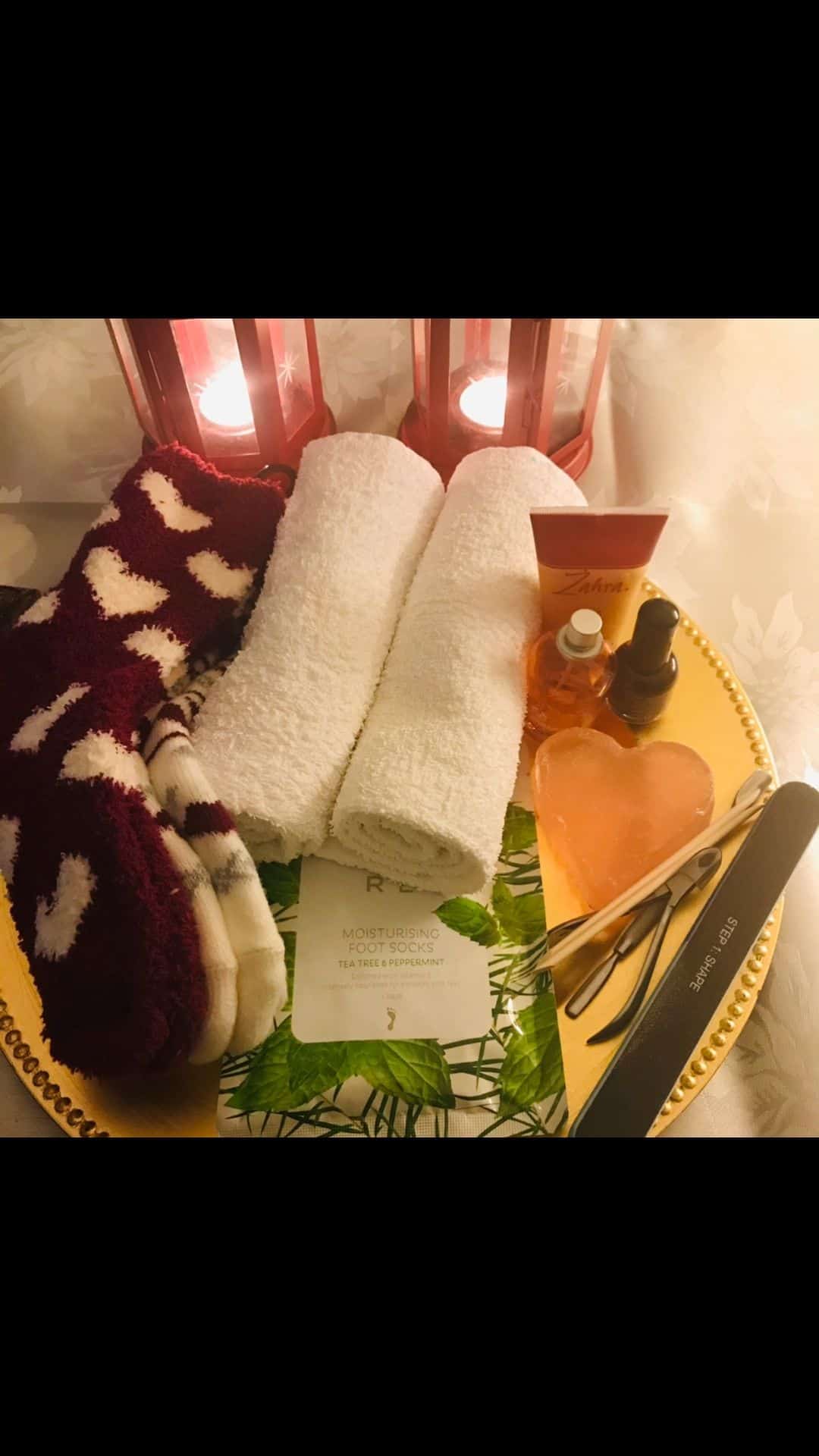 This is what it looks like after applying one of the IG templates from the Unfold app.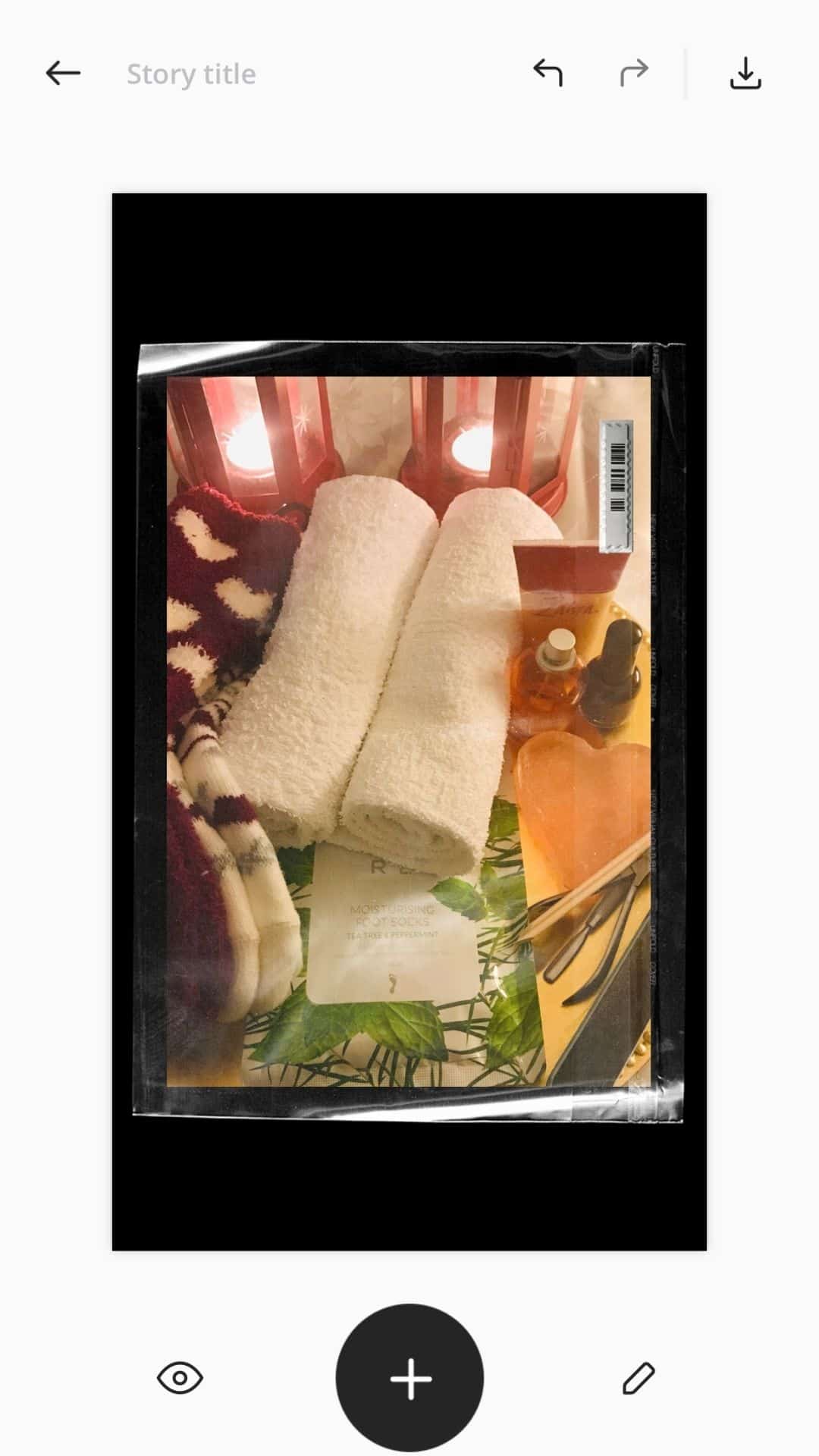 Apps like Unfold can help you take an image from normal to eye-popping in a matter of clicks.
6. Canva
Of course, if you already have your branding colours and fonts set up in Canva then you can use it on your smart phone.
You simply record a talking head video or record a few short clips of your day or weekend and upload them to Canva for tweaking.
See the example below that I created in Canva using my smart phone.
Sometimes the simple things can make life so exciting.
7. Typorama
The final element of taking your Instagram Stories to a new level is by using awesome text to make it pop.
Typorama is an app designed to help you place show stopping text on your images.
When you first open the app you are given the option to select the type of post you will be creating.
The good news is that you can use it for several other social media platforms.
There are several options to choose from on the list.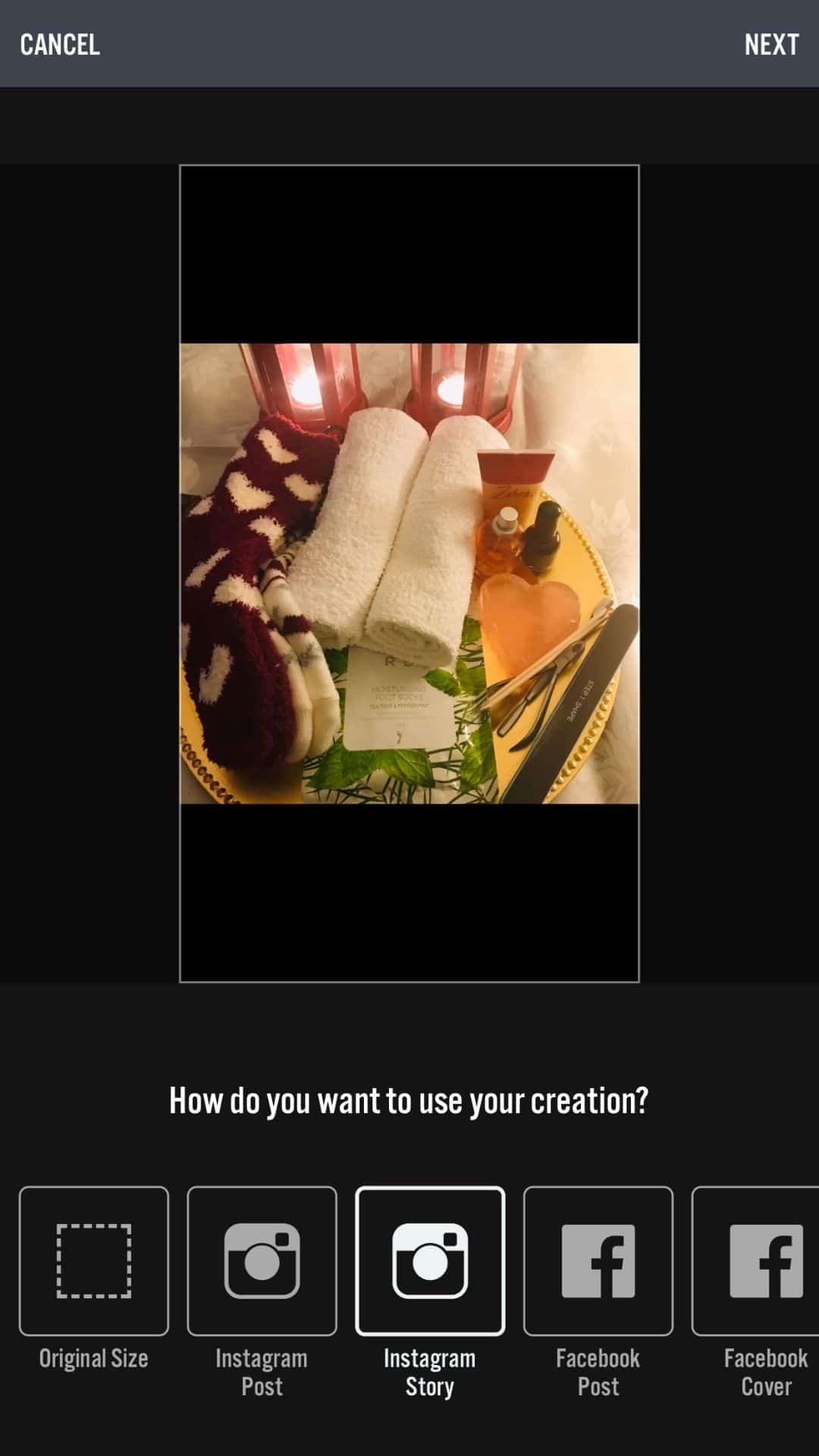 One of the most exciting features in Typorama is that it comes as standard with a stock photo library.
You can choose from Unsplash or Pixabay and by doing a simple search you can see all available options in that category.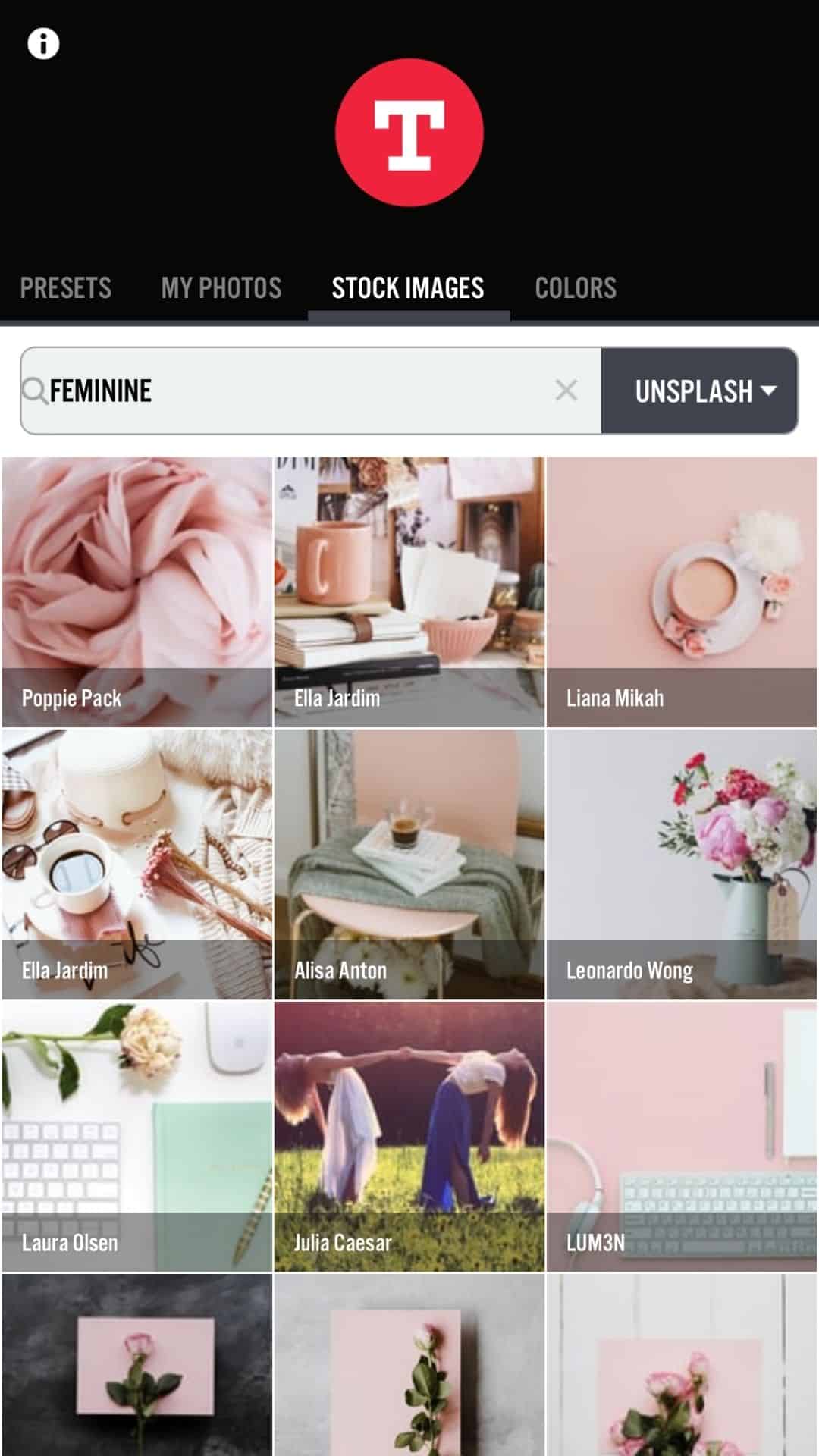 After choosing an image or importing your own then the fun begins as there are several text styles to choose from.
You also have the option to have a background colour instead of an image and if you choose image you can even place filters or overlays on them.
Here's another example of one using an image from my camera roll.
Once you are happy with your design you can save it to your smartphone or post it directly to Instagram.
8. Hashtag Expert
The one thing needed to extend the reach of your Story is hashtags and Instagram allows you to do 10 in Stories.
Of course this can be another obstacle preventing you from publishing to IG Stories regularly.
However, the Hashtag Expert app can help you with your hashtag research because it is an IG app.
Simply start with a generic hashtag and handpick the rest to go match the theme of your Story post.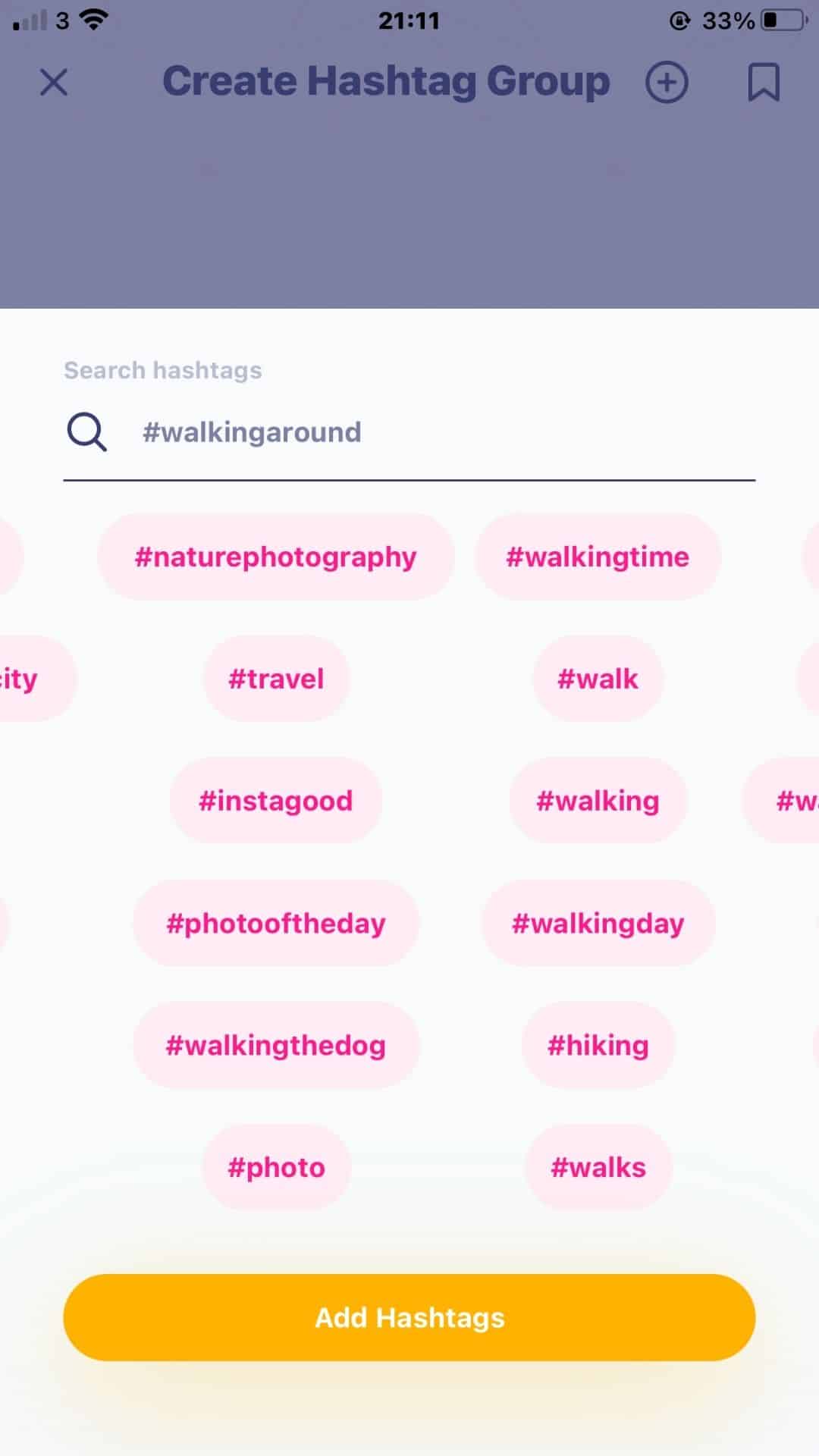 After you choose your 10 hashtags you can then copy them to the notepad on your smartphone for future use.
While Hashtag Expert is not necessarily an editing app for Instagram Stories it is needed to give your Story more reach.
Summary
Publishing to IG Stories on a regular basis can take a lot of time causing stress and overwhelm.
However, using a few clever editing apps for Instagram Stories you can make publishing to IG really enjoyable.
Many of these apps are free to use so there is no need to set aside a huge marketing budget to use them.
The only thing left for you to do is come up with a list of ideas of what you want to post to IG Stories.
In case you find yourself stuck or in need of some inspiration you'll love the 90-day content planning bundle.
It comes with 365 days of fill-in-the-blank captions plus a 12-month done for you calendar.
If this is something you need feel free to grab your 90-day bundle here.
Over to you, what has been your experience when it comes to posting to IG Stories 3-5 times a week?
Announcements
Remember to subscribe to the Success Unscrambled podcast where you will be the first to hear what's happening in the entrepreneurial and digital marketing world.
Your positive review of this podcast is vital to keeping it alive and running for the next 12 – 24 months so please leave a positive 5-star review for us on iTunes, Spotify or any of your favourite podcast players.
One thing I learned as an entrepreneur is that you generate income from solving big problems and challenges.
I started this blog in 2017 because I had a burden on my heart to reduce women illiteracy globally.
Because this is a huge undertaking I have decided to help 1,000 women over the next 10 years to become wildly successful in their online business through simplified marketing strategies.
That way we can build a strong business network of women who can donate 1% of their profit and together we can help reduce women illiteracy worldwide.
Would you like to be part of this movement? Shoot me an email using alvern (at) successunscrambled (dot) com.