Podcast: Play in new window | Download (Duration: 47:35 — 66.3MB) | Embed
Subscribe: Google Podcasts | Spotify | Amazon Music | Stitcher | Email | TuneIn | Deezer | RSS | More
Lizzy was reading a sales page about the best ways to find online course ideas for creators.
She wanted to do the market research herself but she was short on time.
You see, Lizzy had about 5-6 ideas swirling around in her head about potential topics for a course she would like to launch in a few months.
Like Lizzy, you're probably facing a similar challenge.
What niche should you choose for your online course? There are hundreds of courses out there, and you don't want to create a course in an oversaturated niche.
How do you decide whether or not a particular course is worth making? How do you narrow down a field to one niche to teach?
There are many reasons why you want to create your own online course. Some of them might include earning extra income, building a brand, and even helping others.
The key is finding something that you enjoy creating and sharing. There are lots of online course ideas that you can get started with if you keep that in mind.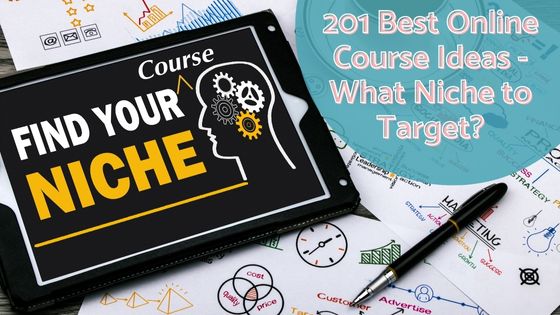 How to Choose the Best Online Course Idea
You have mastered a skill and have a lot you can share with others. That is why you want to create an online course or even a mini-course. However, you want to pick a topic that will sell. Consider our profitable course ideas to choose your online course niche. 
1 – Demand
Will people be interested in purchasing and learning from it?
Is your topic something that has demand? Make sure there are people out there interested in what you want to share. You want to pick a popular topic that will intrigue students.
What problem can you solve?
If you create something that solves a problem for someone, then they will be interested in buying it. Pick a topic that addresses a concrete pain point. 
2 – Audience
Who is your target audience?
Your target audience is your potential student. What kind of students are you looking for?
What are they looking for? What are their pain points?
Once you know who the target audience for your online course is you can begin to consider their needs. Think about what problems they need to solve. 
How long should an online course be for them to stay interested?
It is important that your online course be a manageable length for your students. Don't create a course that is too long. 
3 – Expertise
Do you have unique skills?
Is there a particular skill that sets you apart in your field? Think about things that make you different from other people interested in your topic. 
What's your expertise and knowledge that you can share with your audience?
Think about what you know that others might want to know. Don't try to teach an online course about surfing if you can't swim. Stick to what you know. 
4 – Competition
How many other courses are already out in your chosen niche/topic?
With proper marketing and a quality product, you can break into a crowded field. However, you can consider the competition when selecting a course topic to perhaps cover a lesser-explored corner of your field. 
5 – Medium
Your approach is how you will deliver your knowledge to your students. Think about the different course content types you will use. Options include audio, text, video, and more. 
6 – Profitability
Can you profit from your online course?
Though you have many motivations for selling online courses such as making the world a better place and educating others, you still want to make money selling courses online. 
Ideas For A Successful Online Course
With these ideas and questions in your mind, you are ready to start thinking about your online course topic. Take a look at some of the fields and topics we have highlighted to get your next great idea.  
Digital Marketing
Digital Marketing has become very important these days. With the rise of the new online marketing medium, there has been equal demand for courses on the subject.
Digital Marketing is basically the promotion of brands through various digital platforms such as social media, mobile apps, websites, and email. It involves creating strategies to promote products or services using multiple channels. 
It is also known as Online Marketing because it deals with promoting businesses online. The main aim of digital marketing is to increase sales and improve brand awareness.
Content marketing is a large piece of online marketing. Using content marketing involves creating content and publishing it online to reach your target audience. 
Once you create your digital marketing course you will probably need to engage in content marketing yourself if you aren't already. You can use our Google Sheets Editorial Calendar to plan months of content all in one place. 
Even with expertise in digital marketing, you might be struggling to think about what exactly to teach your students. Hopefully, these course ideas inspire you. 
Onpage SEO
Email Marketing 
Landing Page Optimization 
Email List Management
Affiliate Linking 
Monetizing Facebook Groups  
Building a Sales Funnel 
Leveraging your LinkedIn Presence 
Social Media Marketing 
PPC Ad Strategies 
Technology
Technology has become a huge part of our lives. From smartphones to tablets, laptops and even desktops, technology has changed the way we live.
Technology also plays a major role in the workplace. If you want to advance in your career or start a new job, learning about technology can give you an edge over other candidates. The essential nature of technology makes it a hot course creation opportunity. 
Your students have the desire to improve their technology skills. It is even in high demand. Here are some ideas of things you can teach them in your online technology course. 
Google Suites 
Microsoft Office 
Adobe After Effects 
Adobe Photoshop
CRMs (Customer Relationship Management) Tools
JavaScript 
Fullstack Coding 
Data Science
HTML and CSS 
Online Hosting Platforms 
Trading and Investing
There are many options out there for those who want to start investing or trading. In fact, there are an overwhelming amount of ways to get into the industry. 
Your students understand that breaking into this field will be their ticket to financial freedom or a smart move for their retirement. But let's face it, it can be a scary field. A lot of people will be interested in your online classes to learn new skills in trading and investing.
You can use your expertise to help people level up their skills in the trading and investing fields or even just get started. Here are some ideas of areas for you to build an online course around. 
Index Funds 
Mutual Funds 
Roth IRAs
How to Analyse Buying Trends 
Stock Market Secrets 
Investing for Beginners 
Diversifying Your Portfolio 
401Ks
Forex Trading 
Getting Started Flipping Houses
Building Personal Finance and Wealth
Cryptocurrency
Cryptocurrencies are becoming increasingly popular. Many people want to get involved in the exciting new trend, but they don't know where to start. Non-fungible token? Come on, you know that can confuse a newbie even if you were involved in mining the first Bitcoin.
Creating an online cryptocurrency course can take a lot of different forms. You will need to find an area that you are knowledgeable about and that you can market to people as a way to increase their knowledge of Crypto or even increase their crypto wallet balance. Here are some ideas for you to run with to find a profitable idea. 
Metaverse
Decentralised Finance 
Reading Candlesticks
Bitcoin and Crypto Technology 
NFTs
Ethereum and Other Coins
USDT: Stablecoins
Digital Art
Bitcoin Mining 
Crypto Applications 
Language
Online language courses are becoming increasingly popular around the world. They allow students to learn at home from anywhere, anytime, and they also offer flexibility when studying. 
There are free online language learning apps like Duolingo but many users complain about these apps. They want more in-depth knowledge. This is where you come in. 
Additionally, when creating a language course, you can think beyond just traditional learning of new language ideas. Language is a very wide field! There are a lot of types of courses you can create. Look at some of our ideas below. 
English as a Second Language
Ancient Languages 
French 
Becoming a Polyglot
English Language Grammar 
Guide to Tonal Languages 
Arabic For Travelers
Gen Z Slang Guide  
How Language Evolves 
Dying Languages
American Sign Language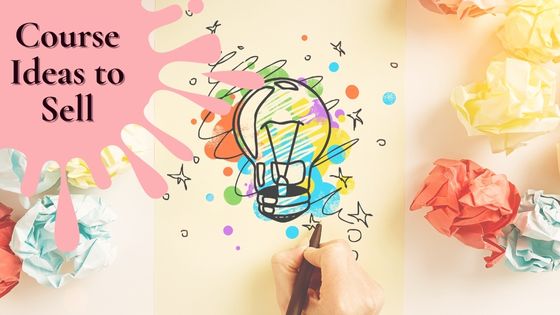 Photography
Photography has become very popular over the years. Many people want to take their hobby to the next level and break into professional photography.
Others just want to know how to use their iPhone to up their Instagram feed. If you have some photography skills you can create a course that appeals to these people. Your new course will teach people about a specific topic in photography.
You know you are good at photography but you might be having some issues thinking of ways to teach others how to do what you do. Photography can be broken down into many teachable skills. The biggest challenge could be knowing where to start. Here are some ideas to get your creative juices flowing. 
DSLR Cameras 
Lightroom Editing 
35mm Film Cameras 
Creating a Darkroom 
Film Development and Manipulation 
Depth of Field 
Shutter Speed 
How to Pose Like a Model 
How to Make Money From Stock Photos 
Photography Essentials for Beginners 
Videography
Video has become a powerful tool in our modern world. Video content is now being shared at a much faster rate than text or images. 
Lots of people have ideas for videos but no know-how to create a video. There is a large audience in online education for creating videography courses that teach practical skills for making great videos.
How would you describe your videographer skills? Are they good enough to create professional video content? If yes, then you can create an online videography course to teach your skills to others. Here are some ideas to get you started with online course creation. 
Audio Effects 
Post-Production Skills 
TikTok Video Creation Tips
Drone Footage 
Final Cut Pro 
CapCut 
Professional Live Streaming 
Videography for Beginners 
iMovie 
Film and TV Production
Graphic Design
Graphic Design is a field where creativity meets technical skills. This combination makes it possible to create visual messages that communicate effectively. 
Graphic designers are responsible for creating logos, websites, advertisements, brochures, packaging, posters, and more. They also develop brand identities, corporate communications, and other marketing materials.
With all of these tasks in the field, there is a lot of room to learn more and level-up skills. Maybe you have the know-how to get people started in the course ideas we lay out here or another option will work for you with additional research.  
Illustrator 
Canva 
Brand Kit Creation
Logo Design Fundamentals 
Vector and Rendering 
Web and Mobile Design 
Print Design 
Brand Identity 
Adobe Creative Cloud 
Colour Theory 
Health and Wellness
Health and wellness have become a major concern for everyone today. The demand for fitness programs and exercise classes is increasing day by day. 
People are experimenting with ketosis and intermittent fasting. Of course, everyone wants to know how to increase their mental well-being and end their stress. A healthy lifestyle can be found by addressing a specific problem in an online course.
If you have expertise in improving health and wellness you can turn your knowledge into a course that ups other people's skills. Most importantly you'll be making the world a happier and healthier place with your real-world experience. Take a look at these ideas to get started with online learning in the health and wellness sphere.
Pilates
Clean Eating 
Meditation 
Full Body Workouts
HIIT Workouts 
Bulking as a Vegan 
Managing Stress 
Nutrition 
Navigating Allergies 
Easy Indoor Fitness 
Online Sports Course
Sports are popular for recreation and exercise. Not all little league players make it to the majors but many of them continue to play sports for the rest of their lives. 
Adult recreation leagues are becoming increasingly popular and popping up for even more sports. Sports courses could become among the most popular online courses.
If you are a coach or athlete you can create online sports courses. Sports go beyond just playing! If you have no knowledge of how to backhand serve you can still make an online sports course. Think outside the box and use your own experiences. Your sports course doesn't have to just be a guide to playing. Here are some ideas!
Pickleball
Sports Betting
Perfecting the Slapshot 
Cross Training for Football
Sport Psychology 
Basketball Fundamentals 
Rowing 
Yoga for Surfers 
Sports Management 
History of Cricket 
Relationships and Family
Relationships, whether they be with family, friends, co-workers, or significant others, can be incredibly difficult to navigate. Having healthy relationships is vital for mental well-being and satisfies a human need for connection. 
Relationships have never been easy but the stresses of our modern world have not helped. An online course can be a great place for students to make strides in their relationships.
If you have solutions to creating healthy relationships please do us all a favour and create an online course to teach your magic and skills to others. There are a lot of directions that you can take in your online course. Here are some potential course ideas to get you started. 
Sibling Relationships 
Parenting in a Blended Family 
Guide to Falling in Love 
Communicating Boundaries 
Relationships with an Attachment Disorder 
How To Start Dating Again in Your 40s and 50s
Moving on After Heartbreak 
Love Languages 
Navigating Business Relationships 
Premarital Counselling Course 
Parenting Course
Parenting is a challenging job. There are lots of things to consider, from discipline to nutrition. Parenting is a long journey and can become overwhelming. 
The demand for help in the endeavour of nurturing children is high. Parenting is such a great responsibility of course people want to learn how to do it as best they can. Children are the future after all.
Impart your knowledge of parenting in an online course. You might have a background in medicine. counselling, or even just hard-earned experience. All of it can be turned into an online course. Your knowledge is valuable! Here are some ideas for areas where you can share your knowledge. 
Parenting with An Anxiety Disorder 
Guide to Common Childhood Ailments 
Parenting a Child with ADHD
Preparation for Childbirth 
Lactation Tips 
Postpartum Advice
How to Parent After Your Spouse Dies 
Guide to Relationships with Adult Children 
Parenting a Gifted Child 
Child Learning Styles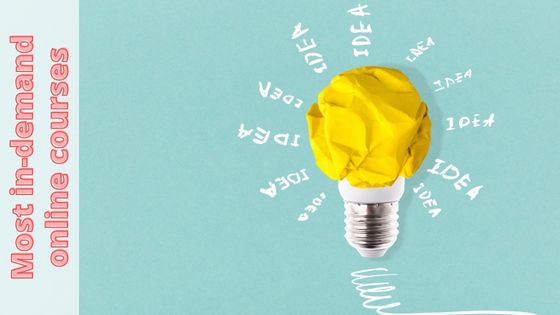 Personal Growth
Personal growth is a hot online course field. It's not just about learning how to be more productive, it's also about being happier and healthier. People are interested in improving their life and having more success. 
You can share your knowledge and help others! It is important that you have a passion for your course content. Your potential customers are looking for a quality course and an instructor who cares about their success
Personal growth is a wide category and you might be having trouble figuring out what niche to focus on. It does not help that this topic can also be rife with scams. You want to make sure that your course stands out as a high-quality offering. Take a look at a few of our ideas. You'll be creating a course in no time.
Fostering Healthy Relationships 
Stopping Bad Habits 
How to Follow Your Dreams 
Setting Healthy Boundaries 
Knowing Your Worth in the Workplace 
Letting Go of the Small Things 
Time Management 
How to Get Motivated to Succeed 
Networking in the Modern World 
A Guide to Mastering Work-Life Balance
Online Career Course
Earning an income from home is a top desire of many people. Remote work is increasingly popular.
Not everyone has the option of taking their existing job online. Others might not like what they do. These people are seeking information about how to change their careers. 
Your course can help them achieve their dreams! See if any of these course ideas appeal to you. Make sure to choose a topic that you have experience with.
How to Become an Online English Teacher 
Remote Work Guide 
Becoming a Freelancer 
Setting up Your Online Workplace 
Becoming a Web Developer 
Becoming a Novelist 
Breaking into Upwork
Social Media Management 
VA Guides
Perfecting Your Resume for Online Work
Music Course
Who doesn't love a good tune? Music courses aren't just for people who want to become rock stars (though they can be!) but also for people who want to pick up a new hobby. 
Your students might just be starting out in music or be masters of the whole wind section. Lots of people can be interested in music, not just talented musicians.
Piano and guitar are popular ideas but don't despair if they aren't your jam. The world of online music courses is so much bigger. Here are some of our suggestions. 
How to Read Sheet Music 
Music Theory 
Accordion 
Music Production 
How to Be a DJ
Vocal Coaching 
Your Guide to Karaoke 
Mastering GarageBand 
How to Play the Triangle Like a Pro
Making Instruments from Upcycled Materials 
Travel
Travel has always been a great way to explore new places and meet new people. And now thanks to the Internet, travelling has become much easier. 
Whether you want to take a virtual tour or go on a real adventure, there are plenty of options to choose from. Google searches can't replace a knowledgeable teacher, however. 
The world of travel is as big as, well, the world. Creating courses in this field gives you lots of options to expand and grow. Think beyond just place guides. Here are some ideas for your online travel course. 
How to Become an Airline Miles Millionaire
How to Travel the World for Free with HelpX 
Becoming a Travel Agent 
Guide to Becoming a Digital Nomad 
How to Move to Peru 
How to Stay at a Hostel 
Six Months in South East Asia
Essential Spanish for Travel 
Travel Etiquette 
Travel Photography 
Gardening
Gardening is a great way to relax after a long day at work. In addition, it also helps you stay fit and healthy. Gardening can feed families and help save the planet. 
In short, gardening is a big thing! If you have gardening know-how there are students out there who want to know what you have to offer. 
While you might have a green thumb you might not think you have anything to teach others but you do. There are lots of things you can teach others about making our planet a little greener. Here are some ideas. 
Organic Gardening at Home 
Airplants 
Raised Garden Beds 
Soil Irrigation 
Sustainable Compost 
Plant Propagation 
Succulents 
Terrarium Creation 
Growing Your Own Spices 
Cooking
Cooking is some people's passion and is seen as the bane of their existence by others. Preparing a yummy meal is a satisfying experience but might be quite difficult. Other students in cooking courses want to perfect a skill or try their hand at a new cuisine. 
As a course creator in the cooking field, your potential students are pretty much everyone. You can target students who struggle to not burn toast. You can target students who know what sous vide is. Check out our ideas!
Meal Plan Creation 
Affordable Vegan Foods 
Raw Vegan 
Keto 
Complete Guide to Cooking with Potatoes 
Knife Skills 
From Boiling Water to Cooking Sunday Roast
Cooking Midwestern Favourites 
Sushi Rolling 
Cooking on a Budget  
Arts and Crafts Courses
Arts and crafts aren't just for Kindergartners! Doing arts and crafts is fun for grown-ups too. It is satisfying to see a completed project. Arts and crafts also help relieve stress. For these reasons arts and crafts, online courses are becoming more and more popular. 
Arts and Crafts span so many mediums and tools. You might be great at more than one! Here are some ideas of arts and crafts you can teach others online. 
Artisanal Candle Making
Melted Crayon Art 
Paper Doll Crafting 
Fibre Art 
Embroidery 
Kids Crafts 
Knitting 
Paper Mache 
Scratch-Art 
Oil Painting 
Watercolours 
Pets
Pets are popular for their ability to make people happy and provide companionship. Having a pet brings a lot of joy into your life. Seen increasingly as a member of the family, people are very concerned about improving the lives of their pets. 
If you have some knowledge about pets you can help students care for and train their pets. Here are some ideas to get the ball rolling on creating pet online courses. 
Dog Training 
Understanding Cats 
Rabbit Breeding
Treating Common Pet Ailments 
Maintaining Fish Tanks 
Teaching Parrots New Words 
Orphaned Kitten Care
Ant Colony 101
Ethical Chicken Coops
Leash Training Cats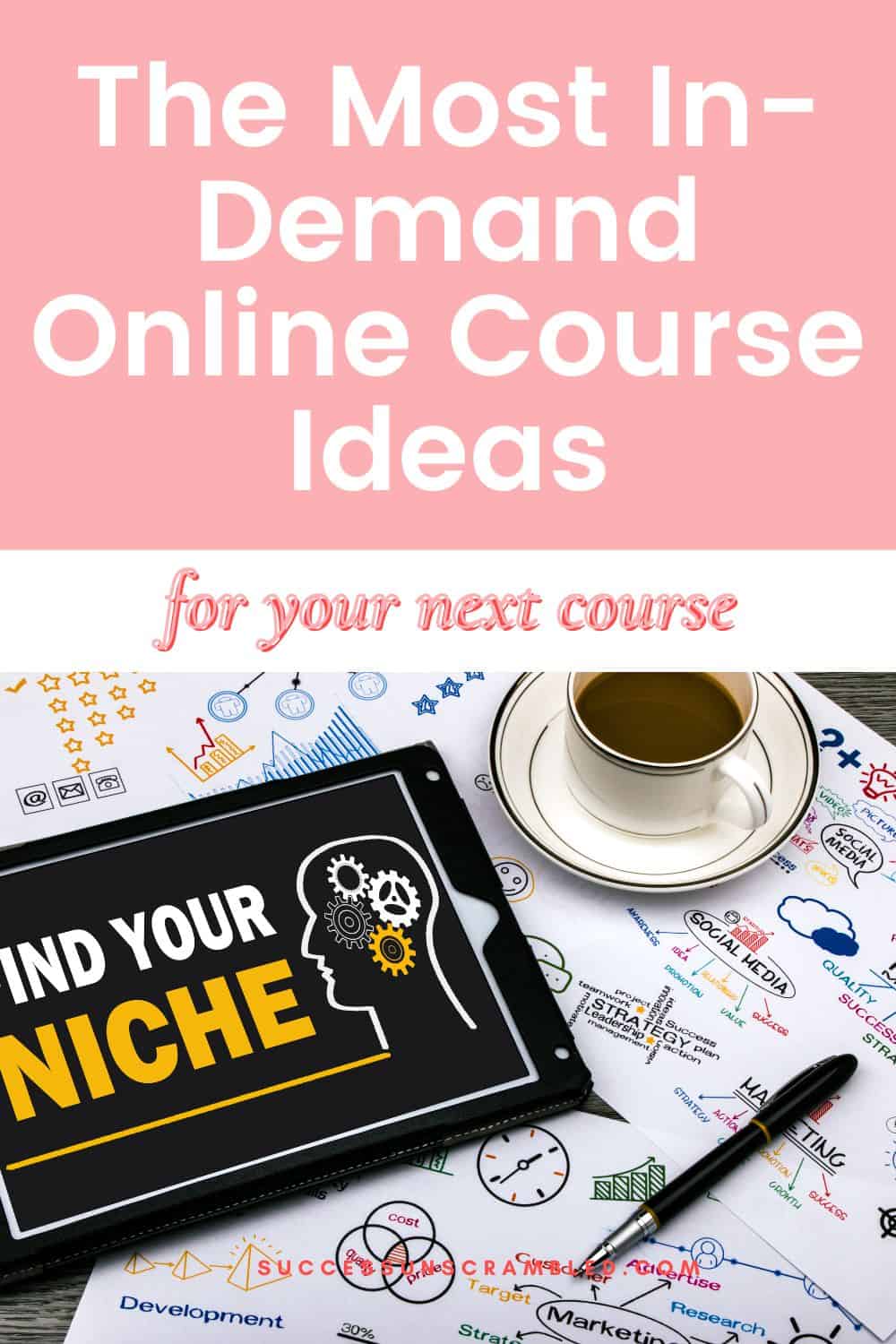 What Are the Most Useful Online Courses?
What course is the most useful is always going to come down to the student. Something that is useful for one person of course may not be useful for another. 
A JavaScript master looking to expand their coding knowledge is going to find more use in a Python course than in a beginner's JavaScript course for example. 
The most useful courses address a need. They solve a problem for someone by imparting skills and tools. 
Which skills and tools any individual might need to solve their problems require some research.
The essential point applies that a useful online course will have a clear problem to address. 
A useful online course will also be well structured. It should be clear what the course is about and how the modules build to achieve a goal. 
Goals should be clearly defined. The procedures for completing the course should also be laid out well. In addition, there should be a way of assessing progress built into the course. 
Conclusion
Deciding to start an online course is an exciting time. You know that you have a lot to share but can't share it all in one go. You have to narrow down what you will teach in an online course.
Your niche should be one that you have knowledge of and that there is demand for. 
One good place to look at what's in demand over a period of 12-36 months is Google Trends.
I've given you a lot of ideas to get you started here but you are probably still thinking about how to narrow your topic and find your niche.
Check out our Hidden Niches course and keep working to find a course topic that works for you.