Podcast: Play in new window | Download (Duration: 45:55 — 63.7MB) | Embed
Subscribe: Google Podcasts | Spotify | Amazon Music | Stitcher | Email | TuneIn | Deezer | RSS | More
Kimberly heard a lot about Facebook lead ads cost and she was wondering if it will work for her business model.
As a new course creator Kimberly was finding it difficult to figure out what marketing strategy to use to achieve her goals.
While Udemy and Coursera look like attractive options because they have an existing audience.
Kimberly knew straight away that these course marketplaces are not the best solution for her dream life.
Let me know if you can relate to these points.
You've enrolled in several coaching programs that promised visibility but didn't deliver
You don't have an existing audience to promote your course
After spending $1,000s on resources you're wondering if to throw in the towel
All you need to see is a silver lining behind your current dark cloud
If only there was a way to grow a targeted email list of potential students quickly and simply with a minimum budget of $1,000/month.
In this post, you'll learn how Facebook lead ads can be a breath of fresh air and how they can generate leads for you while you sleep at a very good price.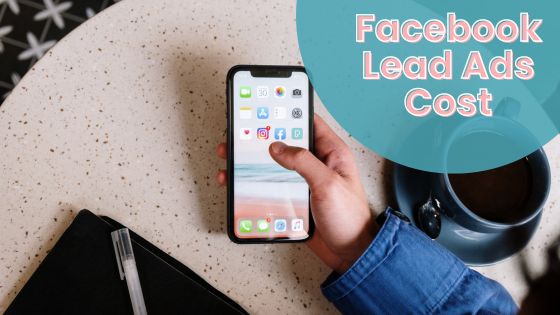 What is Facebook Lead Ads
In case you are brand new to Facebook advertising and wondering why you haven't heard about it before this is for you.
One of the best ways to explain Facebook lead ads is to show you what it looks like and how it works.
However, before doing that here's a brief explanation.
Facebook lead ads are a form of advertising specifically designed to generate qualified leads for businesses.
The reason it is called Facebook lead ads is because the lead generation occurs on the Facebook platform itself.
It means that people viewing the ad will be given the opportunity to enter their details to obtain the offer without having to leave Facebook.
So, everything occurs on the platform.
How is it Possible to Generate Leads Without Leaving Facebook
When you are logged into Meta Business Suite and you click on Ad Manager you'll see the opportunity to create a campaign.

After clicking 'Create' at the campaign level you'll see a list of objectives to choose from which will determine your ad type.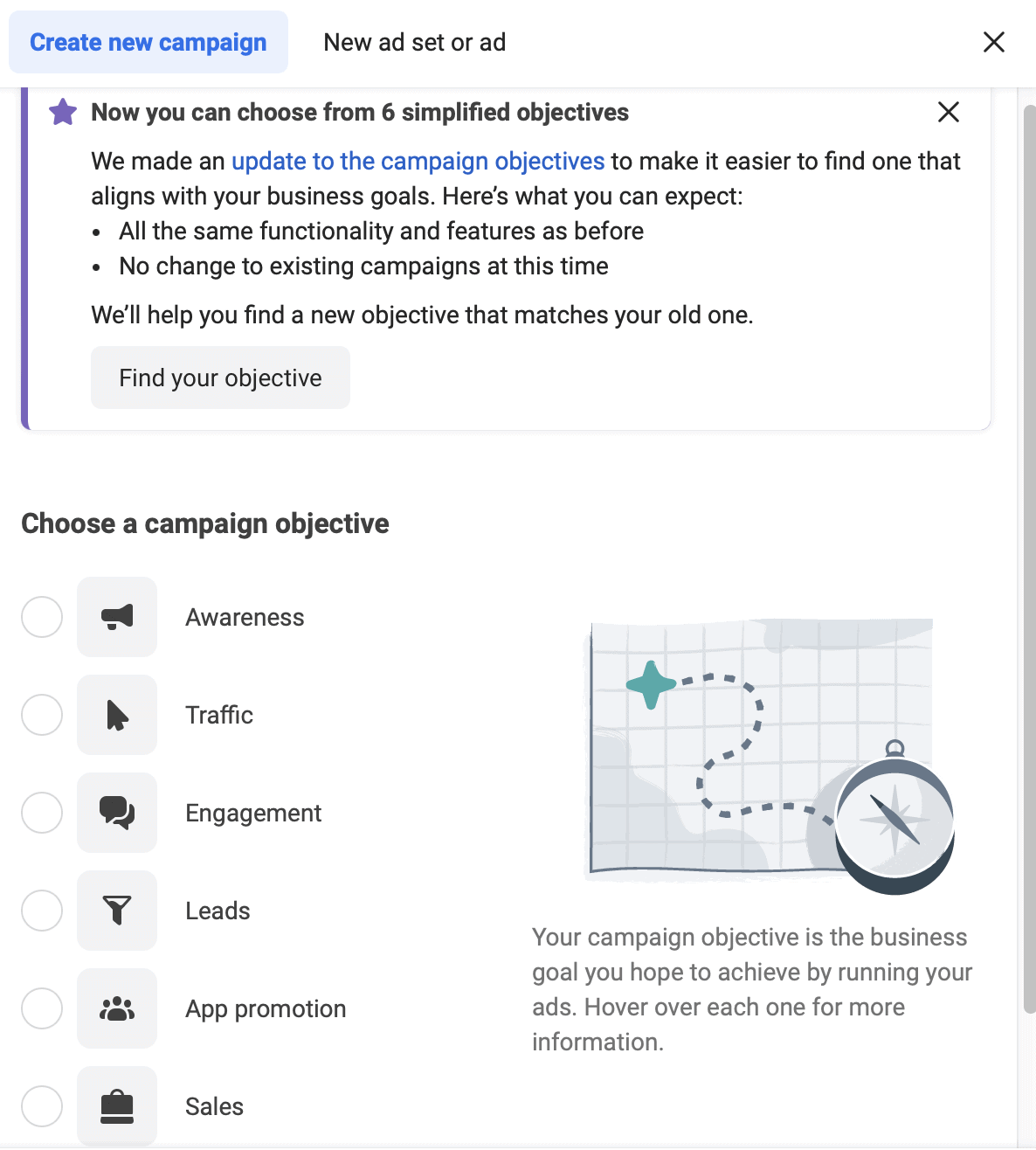 Choosing leads as your campaign objective will give you a list of possible results that you'll receive from running this type of campaign.
Notice the four options given include:
Calls
Instant forms
Conversions
Post engagement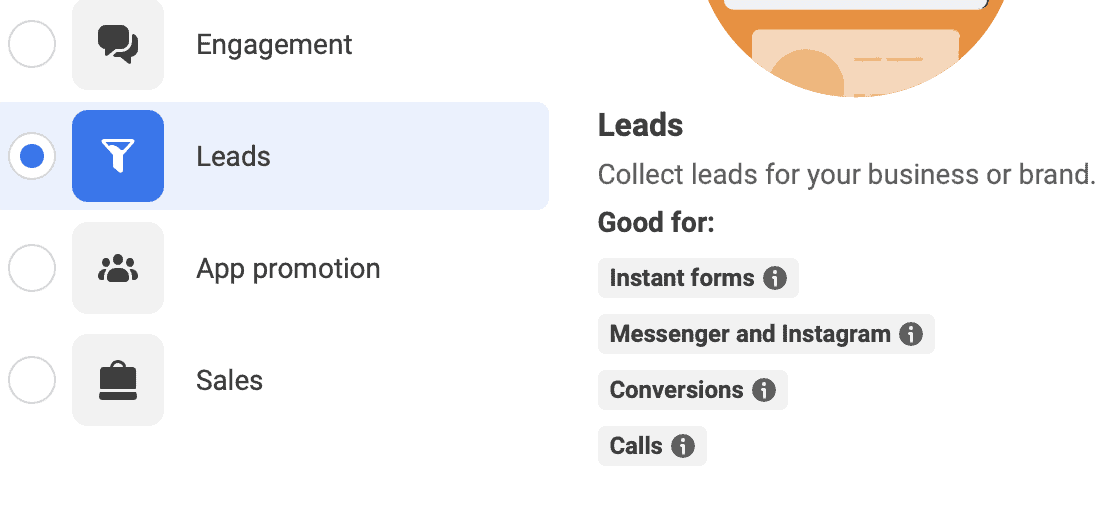 It is important to note the conversions in this particular case refer to you generating leads on your own web property. As opposed to getting them to sign up via Facebook.
'Instant forms' is the not-so-popular name for Facebook lead ads.
What Does the Lead Ad Form Look Like?
After creating your ad set and creatives you'll see the option to customise your Instant form before publishing your Facebook ad.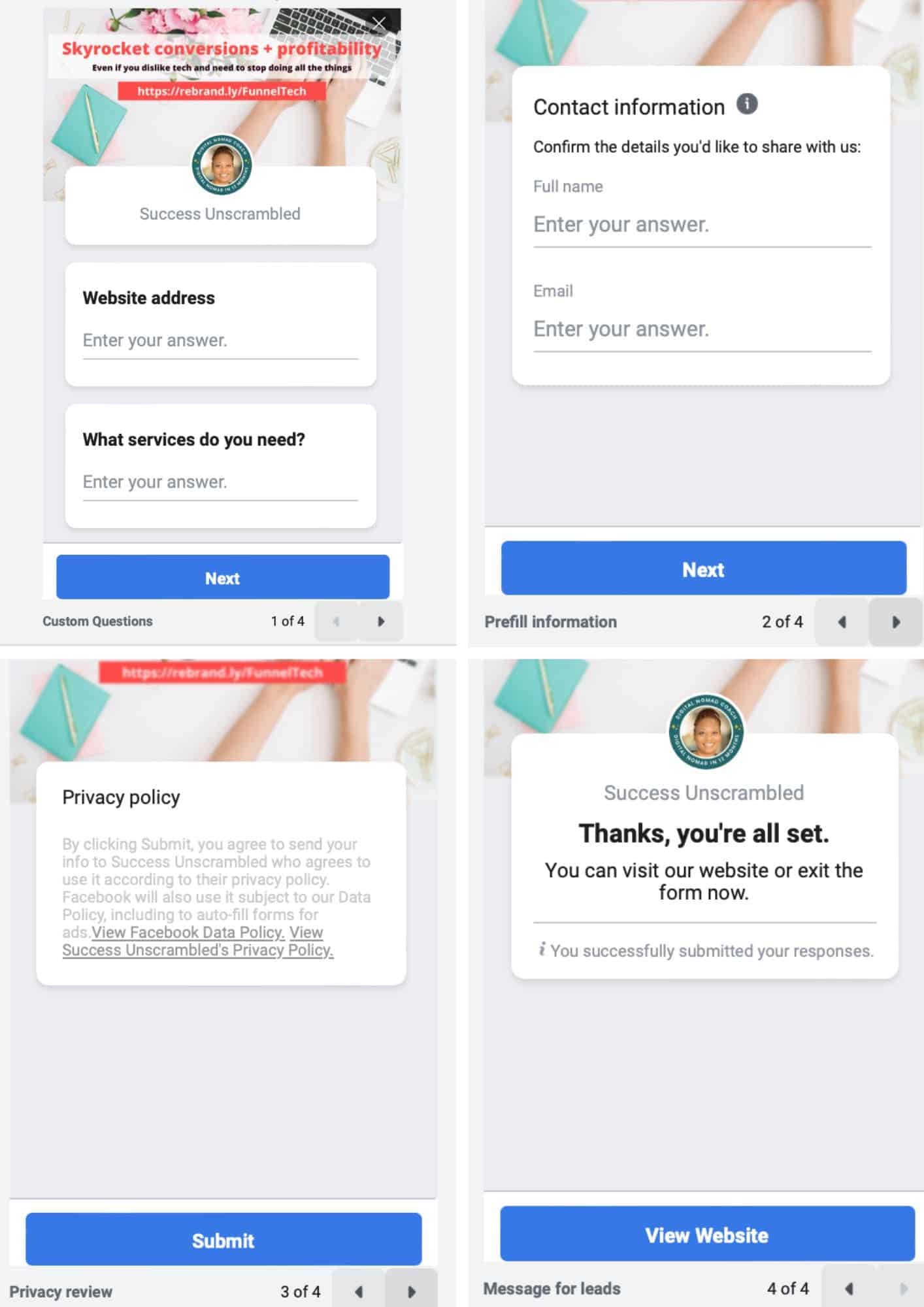 As you can see Facebook is pretty thorough in that they've included an area for Privacy policy which is very crucial.
This is because you'll be collecting personal details or contact information like an email address.
The key to getting high conversion rates on these forms is to remember that people are busy so the less you ask them the more leads you'll get.
Although a Facebook pixel isn't required to run an instant forms campaign you'll still need a link to your privacy policy page.
This leads us to the next question, the ad.
What Does a Lead Ad Look Like?
If you're wondering how different a lead ad looks compared to regular ads the answer might surprise you.
A Lead ad looks very much the same as regular ads with the only difference being the call to action at the bottom.
Typically the call to action would be to download the free resource that you will be offering them in exchange for their details.
Here's an example of one such ad as it would appear on Facebook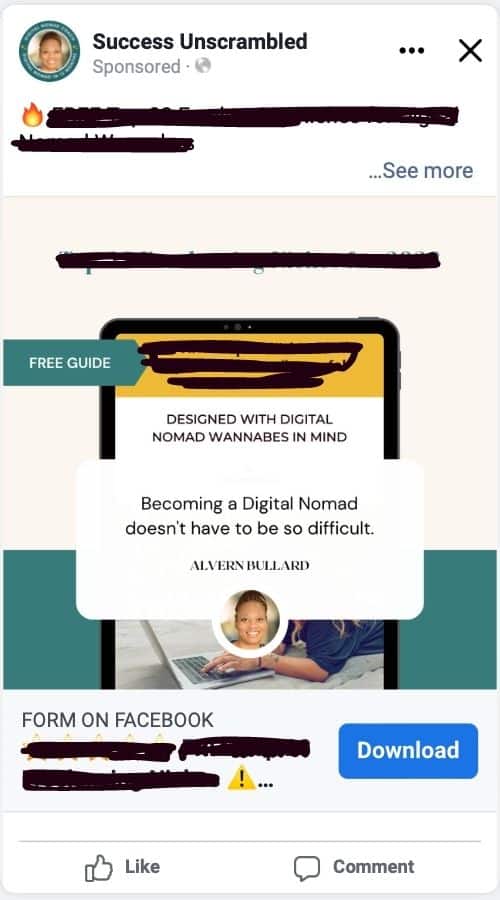 Of course, this resource would not be complete if I fail to include what Instagram ads look like so here you go.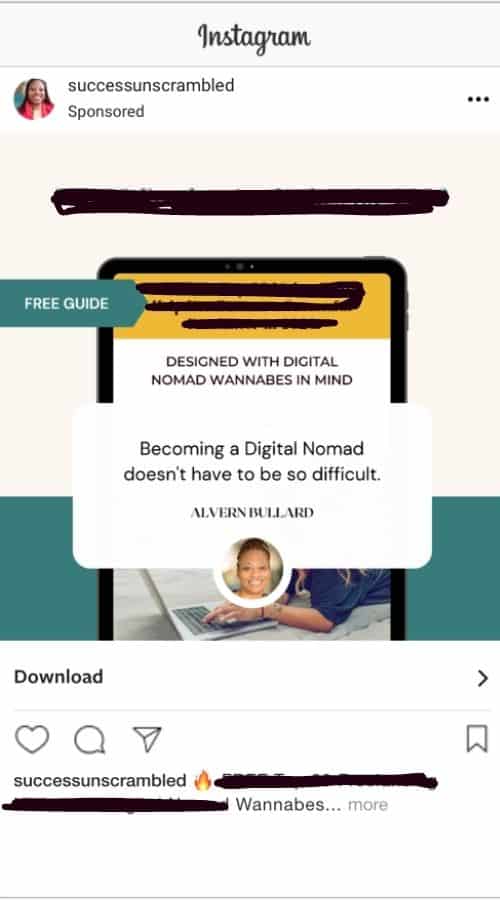 I bet just seeing these two examples just gave you lots of ideas about how you can do the same in your business.
Where Do the Leads Go After People Complete Their Details
When your potential clients complete the form Facebook saves them inside a CSV file which you can manually download daily.
I know what you're thinking, isn't that a lot of hassle?
Well, the good news is that there are several ways for you to automate the lead collection process.
Depending on what you are using as your email service provider you can integrate it directly with Facebook or you can use a third-party platform.
The two third-party platforms that integrate with Facebook instant forms are Zapier and Make.com.
If you decide to use Zapier then you'll need to use the paid version but you can use the free version of Make.
You also have the option of using ActiveCampaign because they have a direct integration with Facebook Lead Ads.
Using ActiveCampaign's direct integration means that you'll need to upgrade to the Plus plan so it would set you back $75/month on the monthly plan.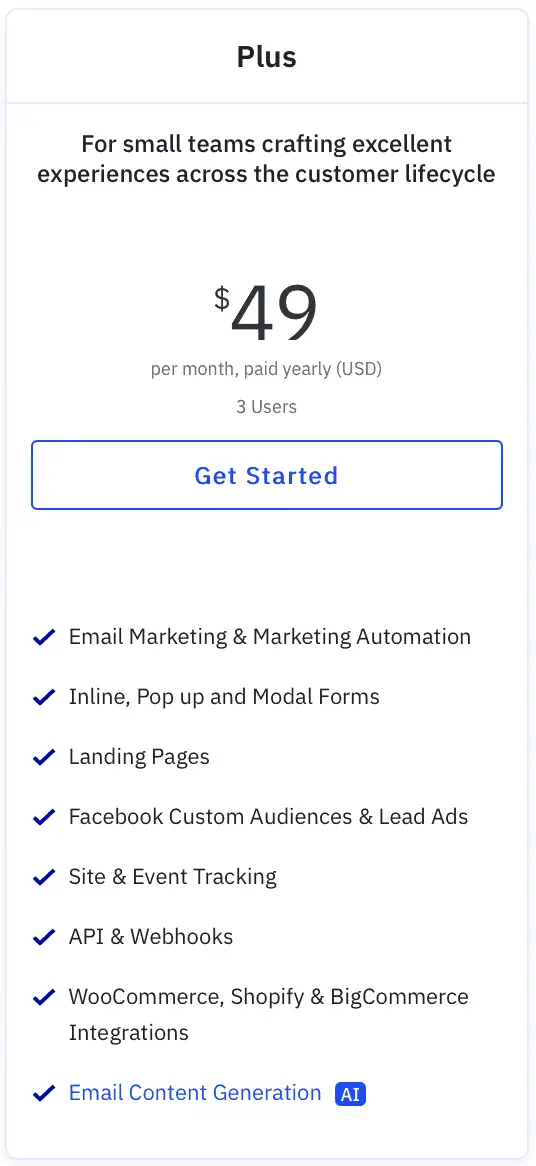 Yes, it does require some technical ability to know what you're doing but many of these solutions have step-by-step training on YouTube.
Any direct or third-party integration also gives you the ability to deliver the freebie or item that you promised in the ad.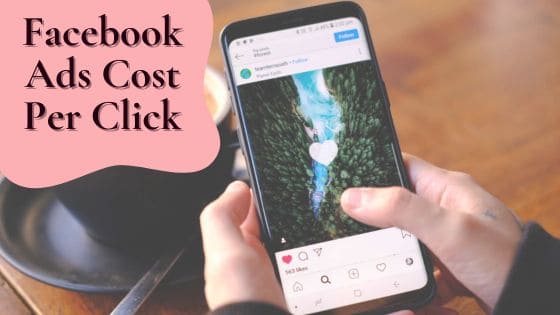 How Much Do Facebook Lead Ads Cost?
If you're wondering about how much Facebook lead ads will cost for you I may not be able to tell you precisely.
However, I can tell you what the typical range is for a lead ad that's performing as it should.
A normal lead cost can be $1.50 each if your ad is performing in the good range.

An excellent ad can cost 0.30 cents to 0.99 cents each! I'll cover what are the telltale signs that you have the ability to get this lead ad cost shortly.
These figures do not apply to webinar leads or lead generation that is done on your own web property like a website or landing page.
How Much Do 1,000 Facebook Ads Cost?
When you sent up a lead ad campaign normally Facebook charges per impression (not per lead or per click).
However, you can see in the report based on the leads you receive the cost per result or per lead.
In other words, if your campaign doesn't generate any leads at all you still get charged per impression.
If your campaign is overperforming then this actually works well in your favour because the cost per 1,000 impressions (CPM) should be $20 or less.
It means that if you're only paying $1 per lead then every 1,000 people who see your ad 20 will sign up for your freebie.
This represents a conversion rate of 2% which is quite good. Anything less than 1.5% means that your copy may need to be improved.
How Much Should I Spend a Day on Facebook Ads?
Specifically as this resource to Facebook lead ads, the suggested budget is $10 – $15 a day.
When you first set up your campaign to get it approved you can start with $10 a day.
After it has been approved wait about 3-4 days and check to see how it's performing.
If your cost per lead is $1.50 – $2.00 each then check other statistics like your CPM, CTR and CTR Link-Click-Through-Rate.
Here's a good rule of thumb to follow.
CPM -> should be less than $30
CTR all -> should be 4% or higher (if not, change the image)
CTR Link-Click-Through-Rate -> should be 1.5% or higher (if not, fix copy)
If all of these are bad it could be the freebie itself or the audience. This is the reason why people higher a Facebook ad manager to figure all this out for them.
Do you need help from a Facebook Ads Manager or Strategist? Book some time in my calendar here.
Is $5 Enough for Facebook Ads?
Yes, I've used a strategy where I had Facebook ads running for $5 a day and I got results.
If you start off at $10 or $15 per day and you find your winning combination of image, copy, freebie and audience then here's what you can do.
Every 1-2 days reduce your budget gradually by $2.50 a day.
In other words, you start at $15 then reduce the budget to 12.50, then $10, then $7.50 and so on until you get to $5 a day.
What was very surprising is that Facebook still delivered 10 -12 leads a day when my budget was $15 and $10 a day.
I enjoy testing Facebook Ads just to see if the daily budget actually makes a difference.
One of my coaches would say if you give Facebook $50 to spend in a day they will do it and give you the same result as $10 a day. Lol!!🤣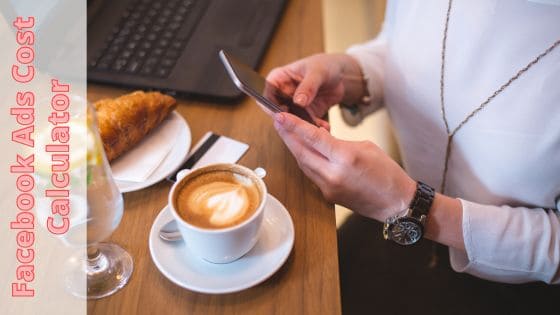 What is Better Google Ads or Facebook Ads?
The honest truth is that it depends on a combination of things. Here's that list of things.
Your niche/audience
The goal of your campaign
How much you are hoping to spend
The offer
Your funnel
I know that it's not the answer you are expecting but the competition on Google Ads can be very high depending on your niche.
It can also be very low if your niche is less competitive.
My advice is to start with Facebook and when your campaign is proven and generating results then you can move it to Google Ads.
Why is my Cost Per Lead So High on Facebook?
If you are using Instant Forms on Facebook then check the following stats in your reports.
CPM – if it's less than $25 then leave it.
CTR all – if this figure is less than 4% then try split testing with a new image
CTR Link-Click-Through-Rate – this figure should be 1.5% or higher if not then create a new ad with new ad copy
Be sure that the form is as easy to complete as possible
If all of these are terrible then either your audience or your freebie needs changing or both.
Do you need help figuring it all out and you would like someone else to manage it for you? If yes, book some time in my calendar to discuss your options.
Alternatively, you can visit the Facebook Ad Library for inspiration on how you can improve your ads.
How Do You Calculate Lead Cost?
Bearing in mind the fact that Facebook charges per 1,000 impressions we'll use this as our main metric to calculate lead cost.
The best way to demonstrate this is by choosing a budget.
So, let's say you have a budget of $100 and after one week that budget is used up and you look inside your campaign and see that you have 70 leads.
Here's the formula to calculate your lead cost.
Total ad spend divided by total leads generated. So, $100/70 = $1.43. It means that your cost per lead is $1.43 each.
Most likely your total impressions would be somewhere between 4,000 and 5,000 if all the other stats were within range.
When Is It Okay to Pay More Per Lead
There will come a time when your campaign is performing really well and you decide to capture the leads on your own web property.
This could be a landing page or website where you have a funnel set up.
You'll already know the customer lifetime value of your offer based on the history of your lead ad Facebook campaigns.
Let me explain what I mean by this statement.
For example, you run lead generation campaigns for 12 months and you notice that when you spend $300/month on ads you get 10 customers who spend $97/month each.
These customers stay with you on average for 10 months which means the long-term value of each customer is $970.
So, let's break it down a bit. You spend $30 to acquire a customer who spends $970 with you.
It means that you'll probably be willing to spend up to 50% of that $970 figure to acquire a lead because you know that your funnel works.
In that case, spending up to $485 per lead is normal practice if you know that the return on ad spend is $970.
What is a Good Monthly Budget for Facebook Ads
If you are running a Facebook lead ads campaign then you can expect to spend between $10 and $15 a day.
I would normally advise my clients to budget for a minimum of $300/month to spend on Facebook lead ads.
The reason for this is that every new ad has to go through a learning phase so that Facebook could figure out the right people in your audience for the ad.
Facebook lead ads cost is dictated by a combination of copy, target audience, freebie, image and budget.
It's important to remember that there are other businesses bidding for the attention of the same audience that you chose.
Therefore, the person with the highest bid and the most relevant ad wins.
Is Facebook Ads Still Worth it Today?
Yes, because if you sit and think about it for 60 seconds here's what you need to consider.
Facebook has 2.95 billion monthly active users that's almost 3 billion Facebook users which means that your potential customer is hanging out there every day.
The chances of you getting into your car and driving around your neighbourhood to find your precise potential customers and only paying $2 or less per lead is slim.
Instead, you can sit at your computer and use that gas money to create a Facebook campaign for $100 and already you'll be able to generate high-quality leads for your business.
The average cost-per-click is between $0.50 and $1.50 which is quite good compared to Google Ads which could be $3-$5 without any results at all.
It means the cost of advertising on Facebook is still relatively attractive today even for a small business on a shoestring budget.
Because Facebook is a social media platform it continues to gather information on its users day after day which means better results for everyone.
How to Set Up a Lead Ads Campaign step-by-step?
First, you'll need to have a Facebook Business page already live as well as access to Meta Business Suite.
Head over to Ads Manager and create a campaign

Select the objective labelled 'Leads' and give your campaign a name

The next section is your ad set where you choose your conversion location (should be Instant Forms) and set your daily budget.

Choose your audience location, age group, gender and audience interest and use the recommended placements.

Select your Facebook page and Instagram account and choose a single image. My advice would be to have at least two formats of your single images; one square and the other 9:16 or vertical.

Write your copy in the section labelled 'Primary text' feel free to let it reflect your personality (I like to add emojis).

Choose your call to action and spend time customising your form (the thank you section of the form is a great place to add a call to action like 'follow me on Instagram – with a link)
When you are happy click publish bearing in mind that it's not possible to edit the form after it has been published.
The integration with third-party tools can be done after the form is published and while you wait for your campaign to be approved.
To get the most out of your time setting up the ad have your ad copy, images and form content ready or pre-written before you create the campaign.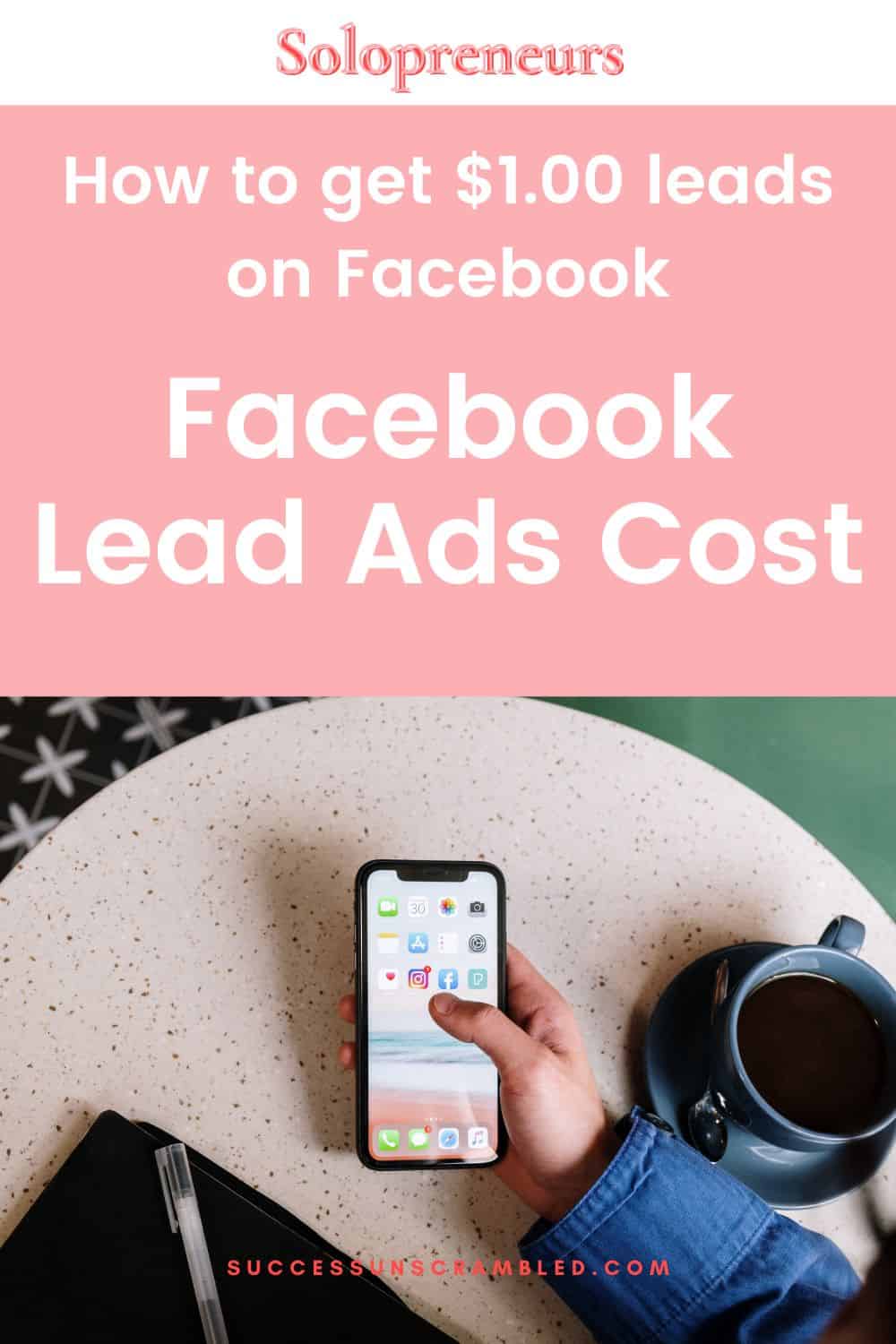 Don't Become Complacent
It's important to remember that your Facebook ads can experience ad fatigue which means your potential audience no longer sees the ad.
For this reason, it's advisable to create new images and ad copy frequently. Keep testing them every week to remain fresh.
A clever way to do this is by going to the Facebook ad library to look at what others in your niche are doing.
Read their ad copy and look through their images for inspiration so that you can come up with your own version that works.
I have over 100 best-performing ad examples in my library that I use as a resource to pull from with my clients.
So, it's a good idea for you to collate a list of 50 ad examples as your go-to when you need to switch things up a little.
I'm not a copywriter but I also have swipe files with high-performing ad copy that I use as a resource with my clients.
If you need help with your Facebook ads here's the link to book some time in my calendar.
Summary
As a small business, you can keep the cost of Facebook advertising low by choosing a campaign goal of instant forms also known as Facebook lead form ads.
The beauty of this campaign type is that you can target different audiences with custom questions (less is more).
This campaign type also helps build brand awareness apart from generating great lead quality.
After some time you can create a lookalike audience from your winning campaign and use that lead data to attract leads inside a sales funnel.
What I really like about Facebook lead ads is that you tend to get a new lead within 24 hours of the campaign being approved.
The secret to finding winning Facebook lead gen ads is to keep testing until you find the right combination of all the different ad elements.
So, when your image is great, find the ad copy to go with it, the right audience and you'll be off to the races in no time.