Blog Content
Are you looking for blog content ideas? Or maybe you need a blog content planner or just a calendar to keep things organised.
Here at Success Unscrambled, you can get help on how to write blog content using awesome blog content planning.
Best of all you can get access to a valuable blog launch checklist. It will help you to formulate your launch party and announcement so that you can organise the photoshoot.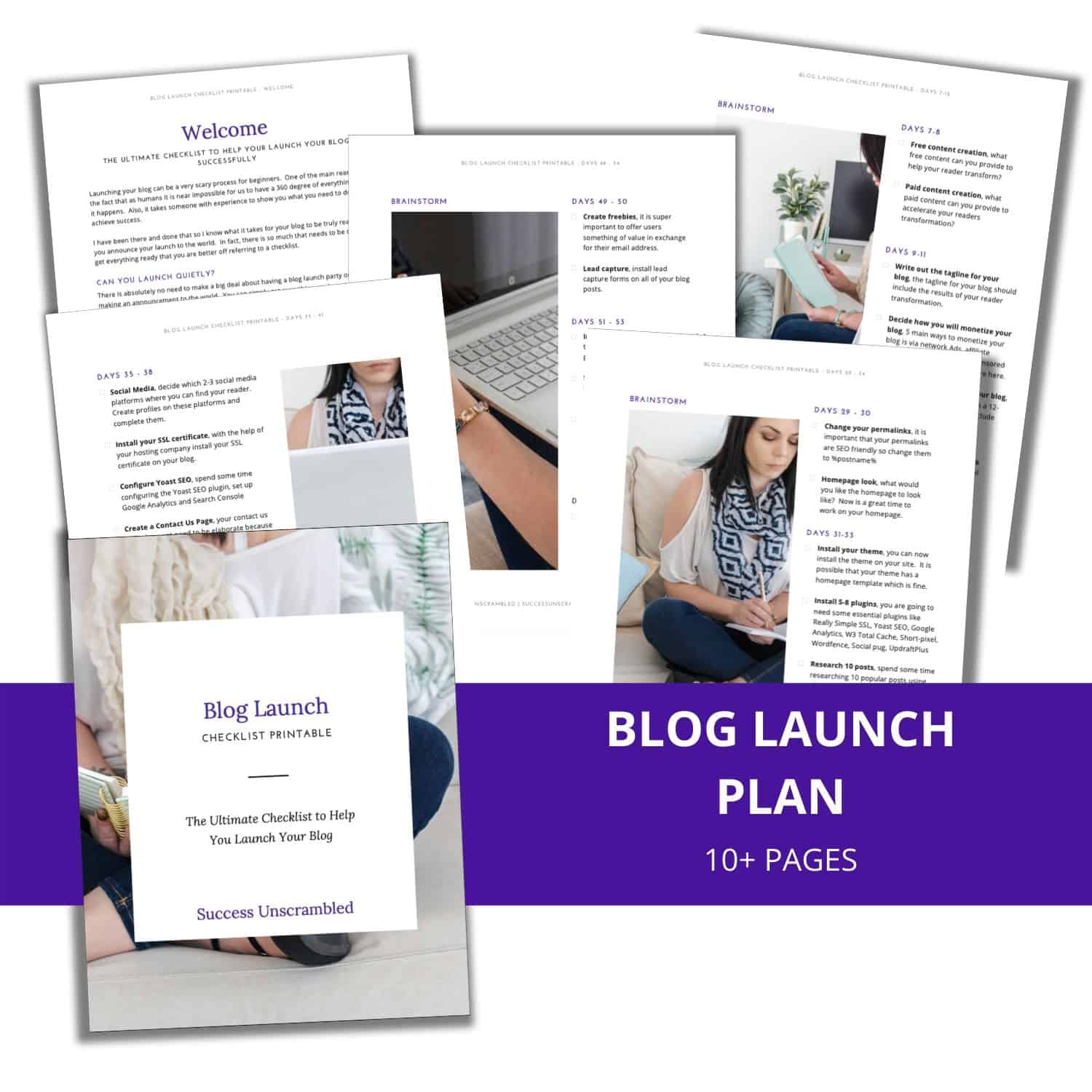 Whatever you do grab the blog launch plan with tons of ideas to help you with organising your calendar and strategy.