Advertising is a concern for all businesses. Even if your sales are going along swimmingly you should be looking to grow and expand your market share. 
Facebook has long been a giant in the online advertising space. The social media platform is the largest in the world which attracts ad dollars.
You are probably already advertising on Facebook. Perhaps you aren't enjoying that experience and are looking for an alternative to Facebook Ads.
I'm going to explore these alternatives to Facebook Ads. You can discover a new way to get your ads to the market.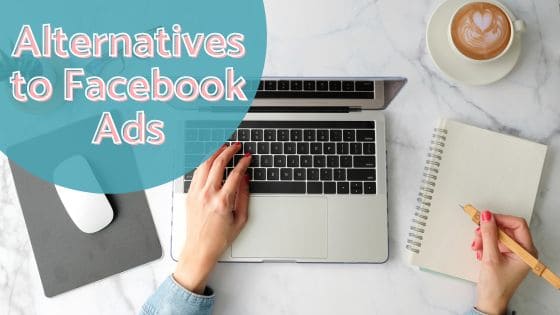 Facebook Advertising Pros and Cons
Facebook Ads are a fact of life for anyone who conducts social media marketing. They can seem unavoidable and perhaps they are. That doesn't mean that you shouldn't consider the pros and cons of them.
Pros of Facebook Ads
The most unsurprising pro of advertising on Facebook is how large the platform is. Facebook has 2.32 billion active users. That is a lot of eyeballs for your ads. 
Facebook offers built-in analytics tools that can help you analyze your advertising and find what is and isn't effective. The ability to assess the effectiveness of ads is powerful and can keep you from wasting resources on ads that aren't working. 
Facebook also allows you to target your audience. You are able to select the people who see your ads on Facebook based on a variety of demographic information. Combining this with the analytics tool truly allows you to find what is effective for your business. 
Cons of Facebook Ads
There is a reason you are here, however, the cons of Facebook Ads. Well, Facebook ads are becoming less effective and more expensive. That isn't an attractive combo. In any business, you are looking for more effective and less expensive. You aren't in business to give money away.
Another concern is Facebook's lack of customer support. Accounts can, and are arbitrarily suspended without any recourse to talk to anyone at Meta (Facebook's parent company). 
An interruption to your account, when you are reliant on Facebook Ads, hurts your business. Additionally, an account can be banned from Facebook Ads while remaining active on the platform for other uses. 
The worst possibility in this regard is a permanent Facebook ban. Can you run Facebook Ads without a Facebook page? Nope. 
Why Look Outside of Facebook?
Given the increasing cost of Facebook Ads and the extremely competitive nature of the platform looking beyond it is a natural consideration.
If the platform is close to oversaturated perhaps it is time to look for greener pastures. In addition, a platform with customer service wouldn't be too much to ask for, would it?
Should You Consider Alternatives to Facebook Advertising?
The internet is a big place. Though many people are on Facebook, and ads there remain popular, there are more corners of the internet. Perhaps your ideal customer is lurking elsewhere. 
1. Who Are Your Customers?
Though Facebook has a huge share of the globe's population your business is probably not targeting everyone.
The more specific your target customer is the more likely you can find an advertising platform where you can find them in higher concentration. Don't concern yourself with everyone but rather focus on those that matter as your mum would say. 
2. How Do You Like to Advertise?
If you are handling all of your own advertising and are beginning to find that exhausting you can consider outsourcing. Perhaps you are already outsourcing but posting the created content to your own page. 
In either case, considering an agency that handles ads across platforms can streamline your process. Simplifying will free up your attention for other aspects of your business. 
3. What Is Your Marketing Budget?
Facebook Ads might be increasingly expensive but it still has a relatively low barrier to entry. You will need to consider your budget when looking for a Facebook Ad alternative.
Other low-cost, bid-based options like Snapchat or Instagram Ads might be an option if you aren't looking to increase your budget. 
If you already have a large budget or are looking to expand, you can find options at increasingly expensive price points. Agencies that will optimize your ads across platforms can be an attractive choice for those with large budgets.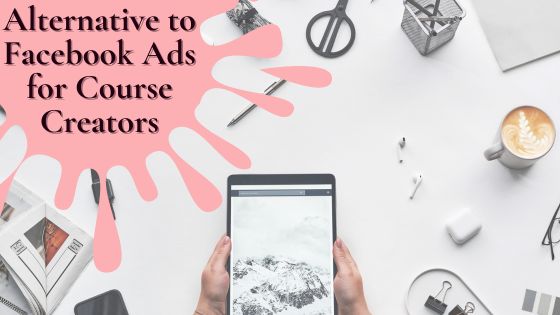 40+ Best Alternatives to Facebook Ads
1. AdRoll
AdRoll is a one-stop shop for advertising. They use data analytics to help businesses target ads and specialize in retargeting. They handle both web and social media advertising and will help target your ads to your ideal demographic. 
2. AdThrive
AdThrive is a programmatic advertising company. Programmatic advertising uses automation to buy and sell ads. As an advertiser, you set your prices and the types of sites you will bid for placement.
3. Amazon Ads
Amazon offers a suite of advertising products. These include sponsored products, sponsored brands, sponsored displays, and video and audio ads.
These are great options if you sell products on Amazon. Amazon DSP is a great option for those without products on Amazon as these ads display as traditional ads on Amazon.com and other Amazon-owned sites. 
4. Ambition
Ambition is an advertising agency. They will handle your ads across platforms including Facebook. This solution doesn't necessarily bypass Facebook but it does decrease your personal interaction with it. 
5. Apple Search Ads
If you have an app in the App Store to advertise then Apple Search Ads is for you. This service is Apple's form of advertisement in the App Store. Conversion rates are high as people searching the App Store have high intent to download apps related to their search query. 
6. AWIN
AWIN is an affiliate marketing platform. They connect you with publishers from across the internet. AWIN boasts publishers who are popular in the price comparison sphere. This could be a great move for you as consumers like to feel they are receiving value for money. 
7. Baidu
China's answer to Google, Baidu is a great option if you would like to reach into the Chinese market. China is the world's largest emerging market and it would be silly to ignore it. To reach them you have to meet them where they are and that is not English language platforms like Google. 
8. Brave
Brave is a privacy-based web browser. With internet users becoming increasingly concerned with privacy and data security Brave has become increasingly popular and their native ads could yield better results than less customer-friendly ads.
9. BuySellAds.com
This cross-channel advertising network helps you manage ads across different platforms and ad types. It is a great way to handle advertising campaigns in one place without having to deal with each individual platform yourself.
10. Doubleclick
Search Ad 360, previously DoubleClick, consolidates your marketing efforts into one platform. It spans multiple search engines, including Google, and also offers analytics tools to help you see if your ad budget is going to good use.
11. Ezoic
Ezoic helps you optimise your ads and website to increase traffic. It can be a great option to manage your advertising across platforms, reducing stress and time spent on advertising. 
12. Gleam
Gleam's speciality in ad campaigns is the giveaway. They use promotional contests and sweepstakes to advertise to your target audience. They also cover email forms and collecting user-generated content.
13. Google Ads (previously known as Google Adwords)
Google Ads is a behemoth among advertising options and with good reason. Their search results reach more than a billion potential customers. Additionally, they allow you to target your ads and advertise at a cost that fits your budget making it a great option for small business owners.
14. Google Display Network
Google Display Network allows you to have your ads placed on sites enrolled in Google Adsense. Google's analytics ensures the sites your ads are displayed on match the parameters of your ideal audience. It is a great option for harnessing the power of Google beyond just search results. 
15. Intuitive Digital
The organic reach of social media advertising is declining. Enter Intuitive Digital. This agency handles your Instagram ads and other social media advertising to increase brand awareness and create effective marketing campaigns.
16. Instagram Advertising
Instagram is owned by the same parent company as Facebook, Meta. Still, advertising on this social network has its own set of benefits and is a worthy alternative to Facebook ads. One factor that makes it stand out against the various options is its popularity with Generation Z.
17. MediaMath
One of the biggest appeals of MediaMath is the number of different types of advertising it covers. They handle digital out-of-home ads, display ads, audio ads, video ads, and native ads. Their data-driven audience features to ensure that your ads reach the right people. 
18. Adobe Advertising Cloud
One interesting feature of Adobe Advertising Cloud services is its dynamic ad templates that allow you to create ads in addition to placing them through the service. Display, video, native, mobile, audio, search, and TV advertising campaigns are all covered in Adobe Advertising Cloud. They also offer analytics tools for optimizing your ad spend. 
19. LinkedIn Ads
LinkedIn Ads allows you to advertise to a highly specific audience. The platform itself is already geared toward professionals making it a great advertising location for you if you are advertising a product or service that appeals to a professional audience.
20. Mediavine
Mediavine works with high-quality lifestyle bloggers and sells ads on their high-traffic sites. You create the ads and set your budget and the bidding begins. This is a good fit for those advertising in the health and wellness sphere.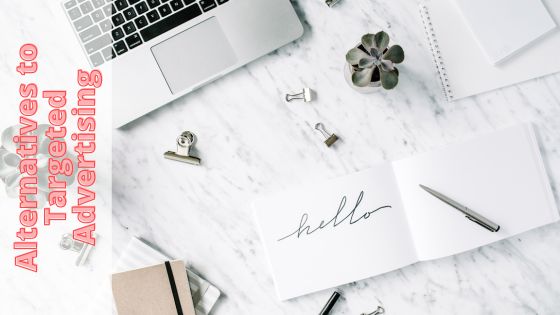 21. Microsoft Advertising
Microsoft Advertising is a service for pay-per-click advertising across Microsoft's many offerings. It is a viable alternative to Facebook Ads with text ads and image ads reaching users on Bing, Yahoo!, and DuckDuckGo.
22. Monumetric
Monumetric works with high-quality websites to display your ads. They are focused on creating a great ad experience and are selective in working with websites ensuring your ads are displayed in the best way. Contact them to set up an advertising campaign.
23. NextDoor
NextDoor is a fantastic option for small businesses! Your neighbours are on NextDoor and are there to learn about what is in their community. Advertising on NextDoor is free but you can pay to have your business featured in Local Deals.
24. Outbrain
Outbrain is a native advertising platform that works with top publishers like CNN, Bloomberg, and others. Their ads are essentially sponsored editorials and drive traffic to your website. 
25. Paved (email newsletters)
Paved is a sponsored content marketplace. They work with newsletter sponsorships allowing you to have your product or service advertised to existing email marketing lists that fit your customer profile. 
26. Pinterest Ads
Pinterest allows you to share 'pins' to boards that allow you to curate content across the internet. The Pinterest Ads platform is an exciting alternative to Facebook Ads.
They boast two times higher return on spend compared to other social media platforms, and also a 2.3 times cheaper cost per conversion. Pinterest users are primed to shop and you should be tapping into that energy. 
27. Podcorn (podcasts)
Podcasts are becoming increasingly popular and the market is ever-growing. Podcorn allows podcasters to send you proposals for sponsoring their content.
It is free to use. Your costs come once you select a podcaster to work with. It is worth checking out to see if a great podcast wants to work with you. 
28. Quantcast
Quantcast uses its AI tool to analyse various measures to optimize ads. Their Quantcast Measure will help ensure your ads are seen by the best possible target audience. 
29. Quora Ads
Quora's Promoted Answers is an interesting advertising solution. Quora is all about learning. If your product lends itself to being the answer to a question it can be a great way to find people motivated to try out new ideas. 
30. Reddit Ads
Reddit is the premier discussion board on the internet. Their subreddits cover a dizzying array of topics, some so obscure you'll be shocked even 200 people across the whole internet are interested in it.
Reddit boasts a highly-engaged audience and allows you to target your ads with laser precision. The price point is also low allowing you access to your target audience with a low barrier. 
31. Revcontent
Revcontent leverages content marketing and native advertising to reach your audience via their own technology. Your ads will be smartly displayed across the web. 
32. SharpSpring Ads
SharpSpring Ads focuses on retargeting. In case you're wondering, retargeting involves setting up your website with cookies. When someone visits your website (showing interest in what you have to offer!) they will be tagged with your cookie and SharpSpring Ads will then target them on other sites. Give them a little reminder you are still there. 
33. Sixads
Sixads is a niche marketing tool for e-commerce businesses on Shopify. You download the app on Shopify and select your products. You then create your ads. Sixads handles the rest, advertising on platforms across the web including Facebook. 
34. Snapchat
SnapChat is a platform for sharing short disappearing videos and texts. Snap Ads has a low barrier to entry starting at just five dollars. Using the Snap Ad Manager is simple. Best of all, Snapchat can give you access to a unique untapped market. 
35. Taboola
Taboola focuses on Discovery and native advertising. They are the creators "Recommended For You" or "Around the Web" boxes you see after news articles. Would be cool to see your business in one of those. 
36. TikTok Ads
TikTok is hot, especially with Gen Z. The app shows users funny, educational, and other short videos. Their ads come in the form of 5-60 fullscreen video ads in user feeds. TikTok Ads are an exciting way to get your ads to a young and hip audience. 
37. Twitter Ads
Twitter Ads work in a similar way to Facebook Ads but reach a different market. Their users tend to be in the 25-34-year-old bracket and their income tends to skew higher than the national average. That is an appealing insight for advertising. 
38. Walmart
Walmart Ads are an attractive option as users are closer to the point of purchase. You also do not need to pay for Walmart Ads unless a shopper clicks on your link. 
39. Waze
Waze is a popular map app known for helping route you around traffic. If your business has a physical location it can be an alternative for Facebook Ads. Your location will be sponsored in the list of options that appear when Waze users search on the app. 
40. Yahoo
Yahoo Ads are effective as they target a high-intent audience. Your ads are displayed to people searching for terms related to your product. They are already interested in what you have to offer. 
41. Yandex
Yandex is a popular search engine in Russia. If your product or service is available in Russia advertising on the site Russian consumers are using to search is a sensible choice. Finding sales in new countries will help you scale your business. 
42. Yelp Ads
Yelp is a popular review site where people can view ratings and reviews of various businesses. Your ads on Yelp in search results, which is standard practice, and one other intriguing location. When advertising on Yelp you can place your ad on the competitions page!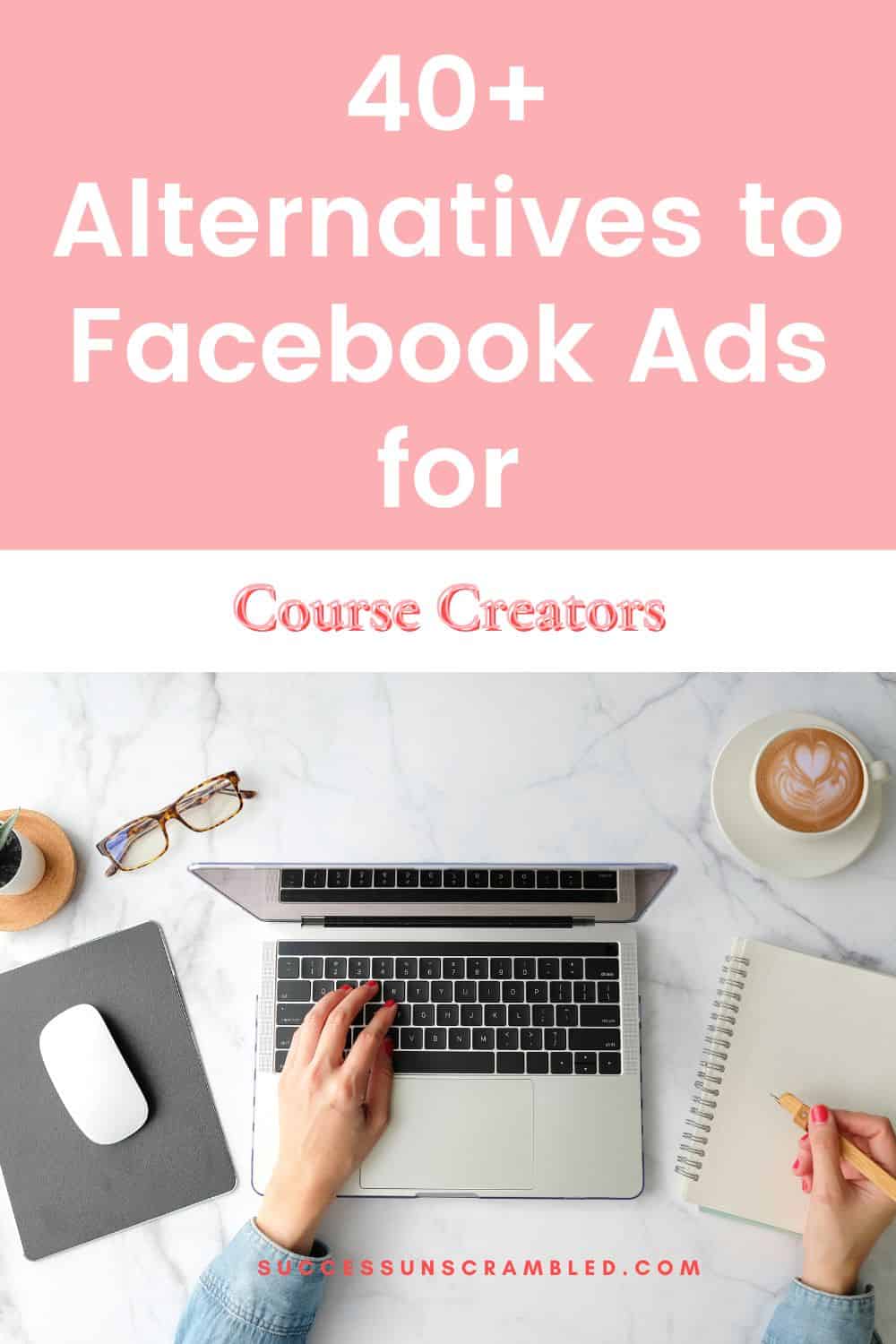 Conclusion
Despite the dire conclusion earlier in this piece that Facebook Ads might be inevitable, it turns out they aren't. The internet is legion and the options for advertising on it might actually be boundless. 
Your options include:
Alternative social media platforms like Snapchat or Pinterest. 
Marketing on popular blogs. You can use services that automate the bidding process for websites your target market might frequent. 
Hiring an agency to handle optimizing your ads and placing them across the web. 
Even more! Review sites like Yelp and map apps like Waze. 
It is time to start thinking about expanding beyond Facebook Ads. When considering a serious change to your advertising strategy it can be smart to enlist an expert, outside opinion. Book a call so we can discuss the optimal platform for your ads.